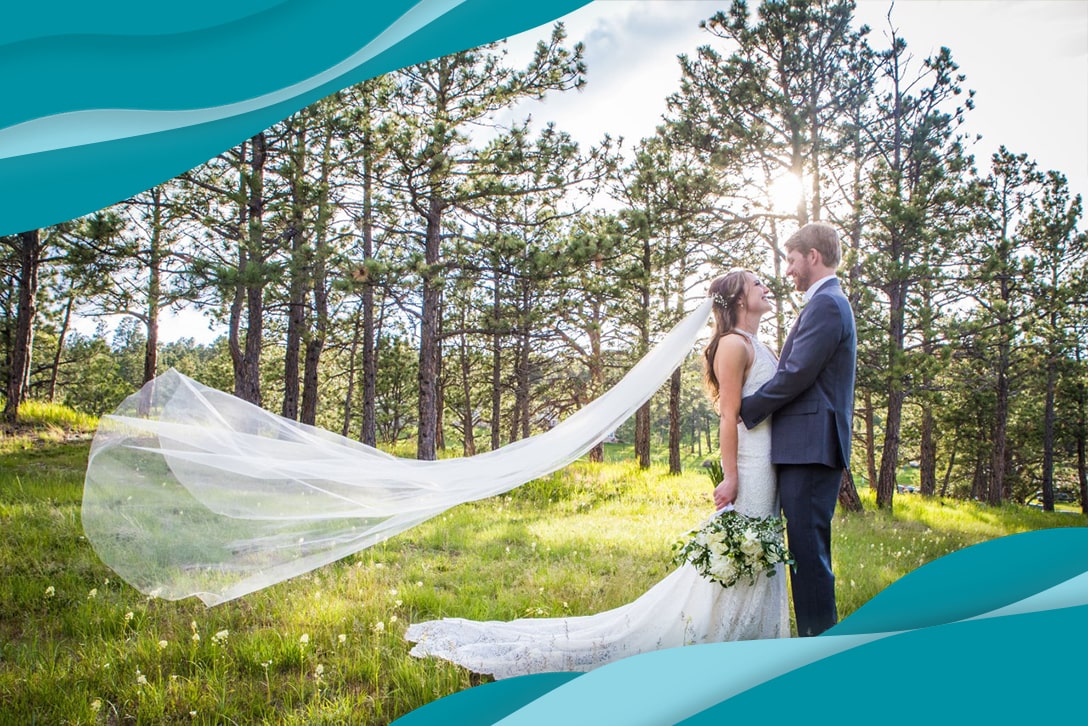 Happy Valentine's Day, dear Traveler! If you believe in the magic of Cupid, you may be looking forward to spending the holiday with your special someone. Ooh la la.
Inside the Life of a Medical Travel Therapy Couple
To celebrate the spirit of Valentine's Day, we sat down with travel couple, Brooke and Jay, for a glimpse at what life is like with a travel partner! Check out the deets on how Brooke and Jay met, learn the best parts of being a travel couple, and find out how the pair celebrates Valentine's Day while on the road.
Q&A with travel couple, Brooke and Jay
Megan Bebout: So first, we gotta know... how did you and Jay meet?
Brooke Cooper: Jay and I met while competing on the same track team for the University of South Dakota. We became a couple the final year of collegiate track, just one month before we both found out about being accepted into USD's Physical Therapy and Occupational Therapy programs. We've been together for four years and married for seven months!
MB: Congratulations on your recent marriage! That's so exciting! So, what divisions do you each work in?
BC: Jay and I are both med travelers with me being a physical therapist (PT) and Jay being an occupational therapist (OT).
MB: Love that! How did you two get into med travel?
BC: Throughout graduate school, Jay and I both found the idea of being a traveling therapy duo exciting! We looked a couple different traveling therapy companies before deciding that Fusion was the right fit for us. We actually signed our first contract while on our honeymoon!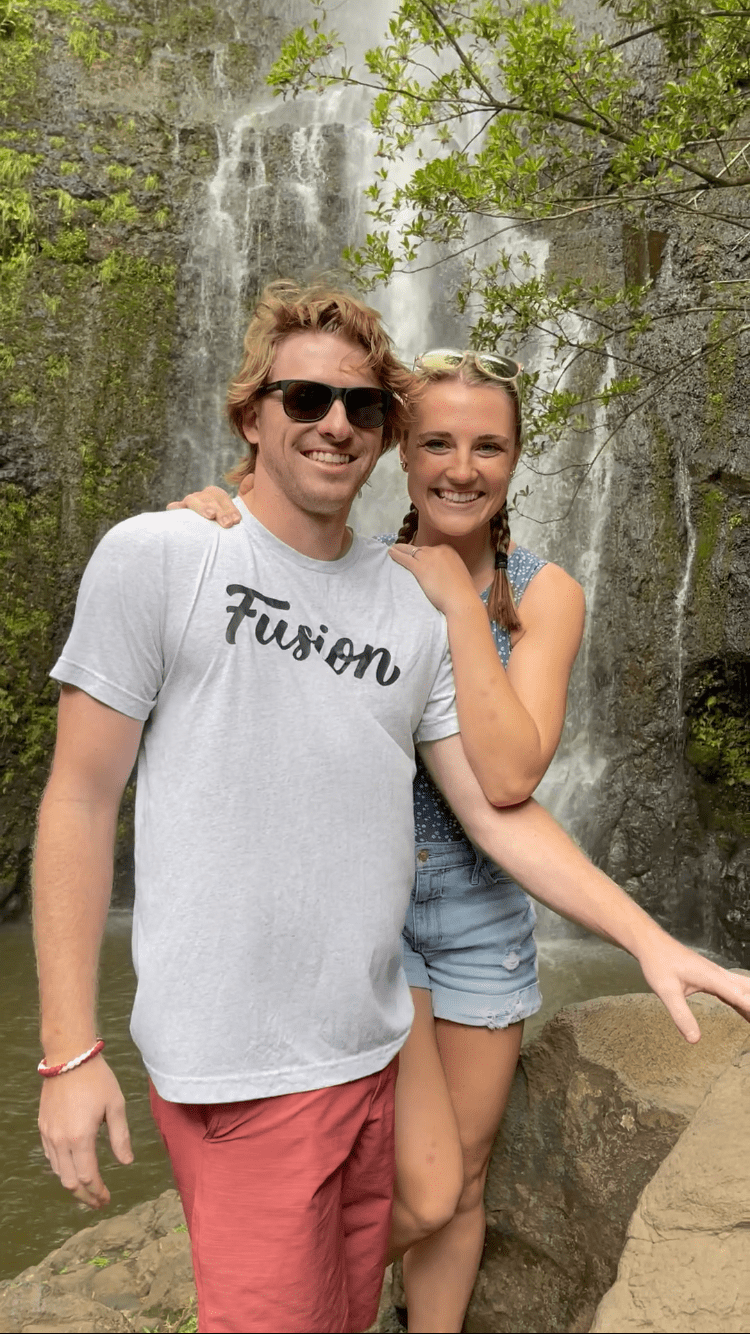 MB: Wow, that's incredible! What would you say are the best parts of traveling together? And what are some challenges?
BC: I love traveling, but I'm still a homebody. So, getting to travel across the nation with my husband is the best of both worlds! We not only get to work together in a variety of settings, but we also get to make memories as a newly married couple in some exciting locations.
There are challenges that come with being a traveling couple. The most challenging is the fact that we are a bit more limited in our job options since we're always looking for two job placements in each location. However, this hasn't proven to be a great issue for us so far, as we're very open to where we work and the settings we work in.
MB: Right, that makes sense. How do you guys travel around?
BC: Jay and I are traveling the nation with our trailer camper and two vehicles and WE ARE LOVING IT! However, our current rotation is in Hawaii, so we had to leave the camper on the mainland for this one.
MB: Ooh, Hawaii! That's a great place to adventure around in! Do you and Jay have any big Valentine's Day plans?
BC: This will be our first Valentine's Day as a married couple! And since we're in Hawaii, we'll most likely celebrate with a day on the beach and snorkeling.
MB: That sounds like the perfect way to spend the holiday! What are some other memorable adventures you and Jay have had together?
BC: We've enjoyed the pier at Galveston, Texas, the tour at the Houston zoo, and the volcanoes in Hawaii! Jay got his first experience of snorkeling in the ocean and is now working on getting scuba certified, and of course, I've had my fair share of sunbathing on the beach.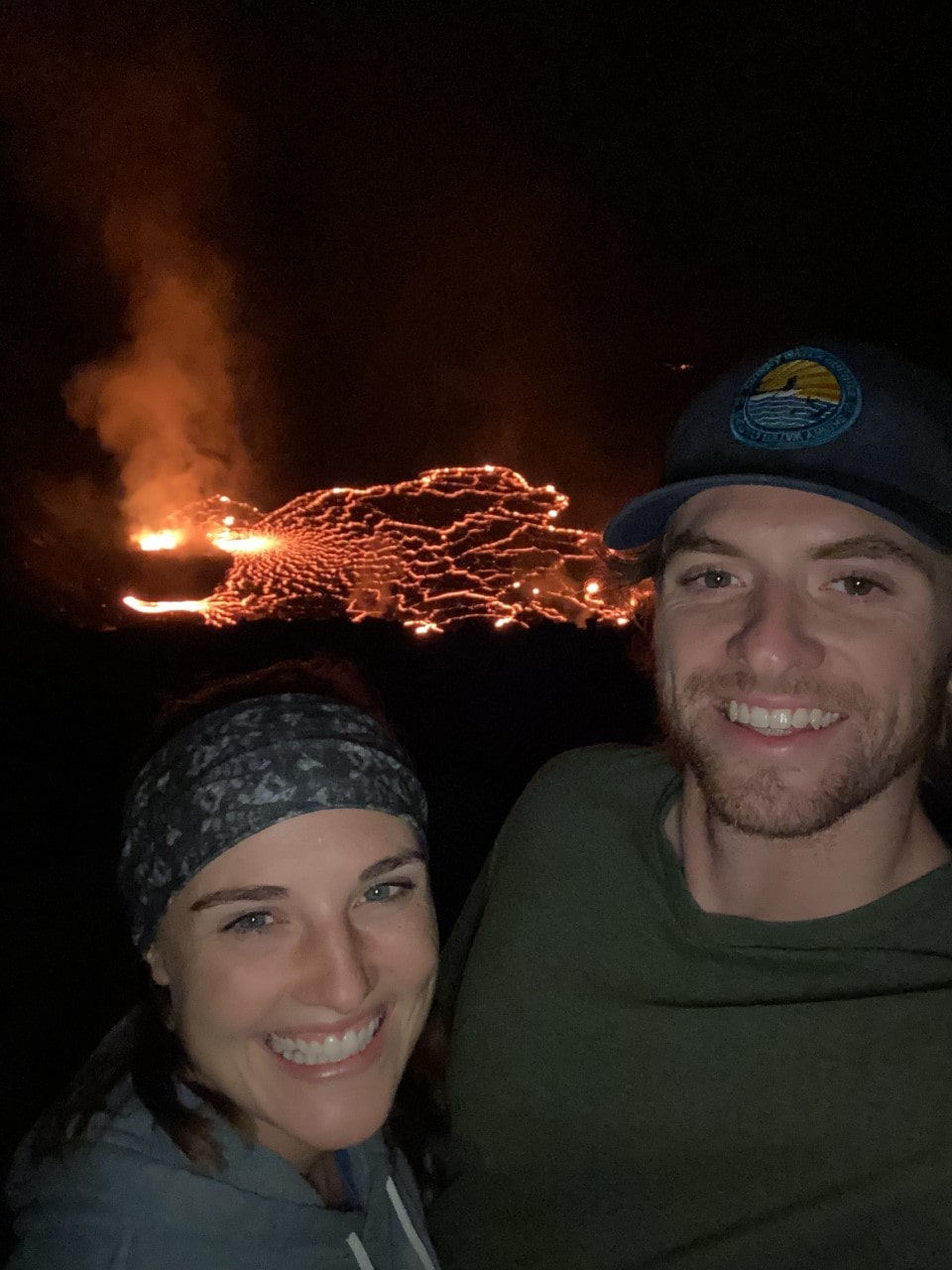 MB: I can't say I'm not totally jealous! Okay, last question. What advice would you give to another couple who may be considering the med travel life?
BC: DO IT!! If you are even slightly considering the option, I recommend you give it a try! You can always just do a few rotations and return to searching for a more permanent position if it ends up not being for you.
There you have it. Valentine's Day is a holiday meant for everyone. Just because you're a professional traveler doesn't mean you can't spend your life with the person who makes your heart smile. Brooke and Jay are here to prove it!
And when you travel with Fusion, you never truly travel alone. Not only do you have your very own personal recruiter, but therapy travelers also have the option for a therapy mentor, too.