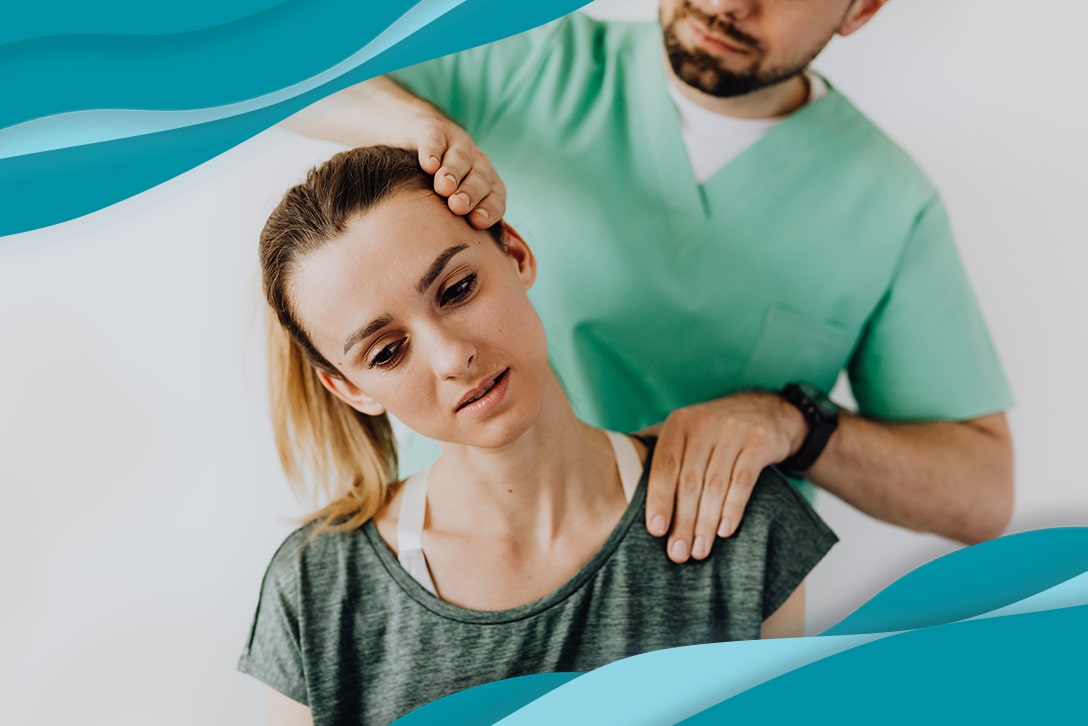 Over the past couple years, therapy jobs have skyrocketed across the U.S. as the baby boomer population ages and more instances of medical conditions that require physical, occupational, or speech therapy arise. By 2029, the U.S. Bureau of Labor Statistics says physical therapy (PT) jobs are projected to grow 18 percent from 2019, occupational therapy (OT) careers are expected to grow 16 percent from 2019, and speech language pathology jobs are anticipated to increase 25 percent from 2019. It's safe to say, now would be a good time to get into a job as a therapy traveler.
Landing a career in travel therapy takes a certain kind of medical traveler—someone with in-depth knowledge on patient rehabilitation in physical therapy, occupational therapy, speech language pathology, or maybe all of the above! When you choose the therapy travel life, you have the chance to learn on the job in different settings to gain a wide variety of experience as you go, increasing your value as a therapy professional in a competitive job market. Having a leg up in the healthcare industry can really help you be more successful and land the travel therapy job you want.
Therapy Jobs Are One of the Fastest Growing in the Healthcare Market
What does a therapy traveler do, though?
Therapy travelers are members of a fully-vetted, elite team of professionals who make a huge impact in patient recovery and long-term care. Whether a patient has a chronic condition, a serious injury or illness, or other ailment, traveling therapy workers help facilitate treatments and preventions unique to each individual patient's needs.
There are three primary travel therapy divisions: physical therapy (PT), occupational therapy (OT), and speech language pathology (SLP). Within these divisions live specialties that allow you to funnel your interest and education to one therapy department.
PTs get you movin'
Physical therapists focus on the movement of a patient's body and help to improve, maintain, and promote optimal physical functions, plus optimal wellness, and fitness. Typically, PTs will use physical agents and modalities to augment your therapy and achieve your personal goals.
OTs are the real OGs
Similar to PTs, occupational therapists help improve patient mobility. The big difference is OTs focus on skills needed for daily living or working—occupational therapy is the only job that helps people do the things they want and need to do by therapeutic use of daily activities. OTs help patients of all ages live their best lives, including young children, middle-aged individuals, or geriatric patients.
Livin' that SLP life
Lastly, speech language pathologists, or speech therapists, are specialized in human communication and assess patient speech, language, cognitive-communication, and oral/swallowing skills. Helping those of all ages, SLPs enhance patient verbal and written expressions, processing skills, auditory and reading comprehension, attention spans, memories, and more.
The therapy profession continues to skyrocket due to a rapid increase in aging Americans, medical advancements that improve the survival rate of premature births, as well as trauma and stroke patients, an increase in elementary and secondary-school enrollments, plus an increasing demand in medical care and private practice settings.
"When I started with Fusion, 90 percent of the therapists I worked with were new graduates," said Fusion Medical Staffing's nursing client manager, Monica Wichman.
"My best advice to a new therapy grad is to research companies and find a company that fits with your core value. You could be working in an awesome facility, but if you and your recruiter don't have a trusting and transparent relationship, your experience will be ruined. Start building relationships and really get to know the company and recruiter in-depth before choosing who you're going to travel with."
Technology meets therapy
As humankind evolves and matures, so does the tech resources we use. Rehabilitation technologies are used by travel therapists to improve patient function after injury or illness. These cutting-edge tech advancements have changed the way PTs, OTs and SLPs treat their patients.
The social and medical overhaul of the COVID-19 pandemic led patients to seek and use alternative care methods such as telehealth or virtual appointments—and therapy is no different. Online PT, OT, and SLP programs became increasingly available as the virus made its way through the U.S. As patients practiced their movement plans at home, therapists focused on creative ways to solve ailments, reduce pain, increase range of motion, and ultimately, get the patient back to 100 percent.
Therapy travelers also use a range of tools and technology to provide patient care. These systems help cut barriers to give more opportunities to those in treatment. Some commonly used technologies (and super cool ones too!) in the therapy field include:
Anti-gravity treadmills—this tool helps give patients exact control of how much body weight they're using from 20 percent of their body weight to 100 percent of their body weight in 1 percent increments
Robotics—rehabilitation robots assist patients with neurological impairments, repetition, ambulation, and movement
Video games and virtual reality—to help with balance, gait, strength, and coordination, some therapists will utilize video games and virtual reality to make rehabilitation fun
Rehabilitation devices—walkers, canes, crutches, prosthetics, augmentative communication devices, motorized wheelchairs, and assistive breathing machines are all rehab devices commonly used to provide the ultimate patient care
To assist in health improvement, strength training, and maintaining function, technology plays an integral role in therapeutic care.
Start your therapy travel career with Fusion Medical Staffing
You should start traveling with Fusion Medical Staffing.
"I started traveling because of my love of different landscapes, cultures, people, and my love of freedom and simplicity," said long-time PT traveler, Nathaniel. "I've been traveling for quite a while now, and of the companies I've worked with, Fusion is far and away the best in terms of benefits, professionalism, efficiency, and personal care of their travelers."
Austin, a PT, graduated in December 2020 from Saint Augustine University in Austin, Texas, and now he's finally where he wants to be.
"As a new grad, I knew I required training and the presence of a mentor," he said. "I received both [from Fusion.]"
With more than 900 open therapy positions across the U.S., a team of savvy and caring recruiters, your own personal mentor, and a $5,000 new grad bonus, Fusion is here to get your travel therapy career started.
"Right now, we are seeing jobs everywhere but typically the Western half of the U.S.," said Monica. "Virginia, North Carolina, South Carolina, and Georgia have been the hottest on the east coast."
Fusion offers every traveling therapy professional additional perks and advantages like:
Competitive pay—traveling therapists are needed everywhere and Fusion's compensation packages give you the freedom you deserve
Per diem—with Fusion, you'll receive a weekly, tax-free per diem to help cover the cost of daily expenses such as transportation and meals
Certifications—we know that state licenses and therapy certifications are costly, and that's why Fusion pays for yours
401k investment—invest in your future with a 401k and Fusion will match what you add
Professional liability insurance—accidents happen, and when they do, Fusion offers liability insurance to keep you covered
Dental and vision insurance—personal hygiene is a must! Take care of yourself with full dental and vision insurance
Health insurance—you're a medical professional so you know how important healthcare is. Fusion prioritizes your wellness by offering full health insurance coverage
Short-term disability—don't worry if you get sick or have an injury that prevents you from working, you're in good hands with short-term disability coverage
Worker's comp insurance—if you're injured on the job, you're covered
Travel life—live your life to the fullest as a professional traveler and gain valuable life experience along the way


"There's nothing more exciting than working with a therapist that's excited to do what they love and travel the U.S.," Monica said. "Be yourself, be open, be honest, be transparent, and be driven."
With nearly 70 million Americans born between 1946 and 1964 and an increase in diverse treatments, the demand for therapy jobs is on the rise. As individuals get older, and as the rate for diabetes and obesity climbs, we're bound to see more physical therapists, occupational therapists, and speech language pathologists enter the medical workforce. Apply now to get your travel therapy career started!