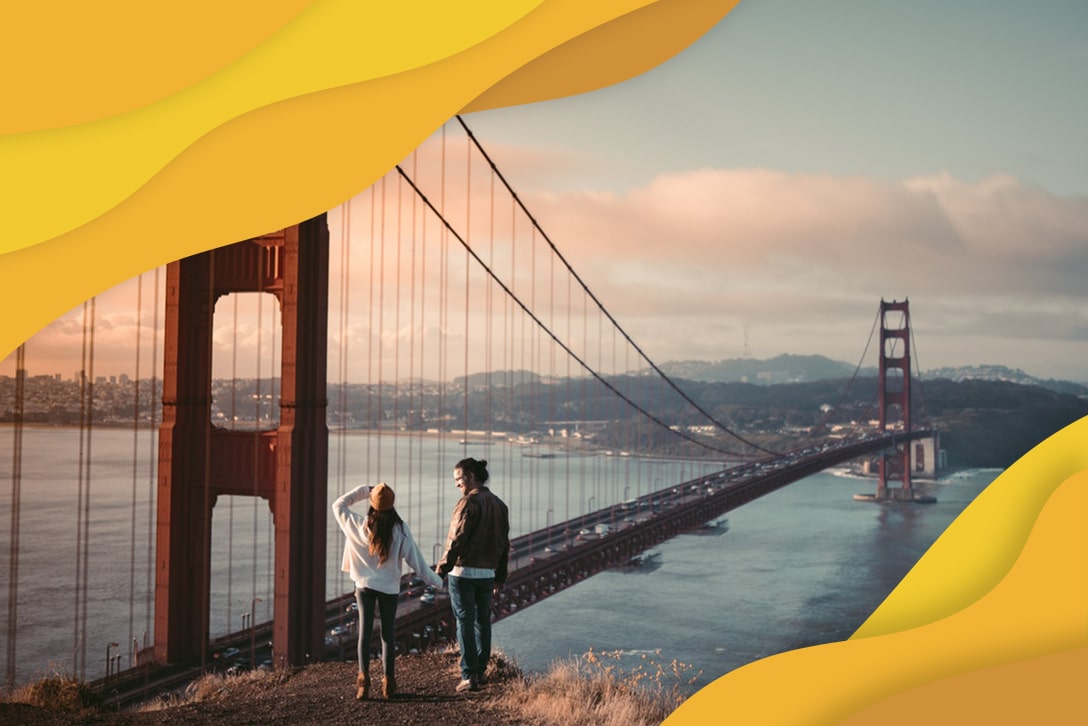 Ah, February 14th is right around the corner—the joyous day lovers come together and express their deepest affection with one another. Or more commonly known as Valentine's Day.
Top 6 Romantic Cities for Your Valentine's Travel Job
Whether you're single and ready to mingle or happily taken, Valentine's Day is a day made for love. And even though you may be on the road for this lovey dovey holiday, it shouldn't mean you can't make the most of it! So, if you believe in the magic of Cupid, check out these top six romantic cities for your Valentine's Day travel job.
No. 1: Charleston, South Carolina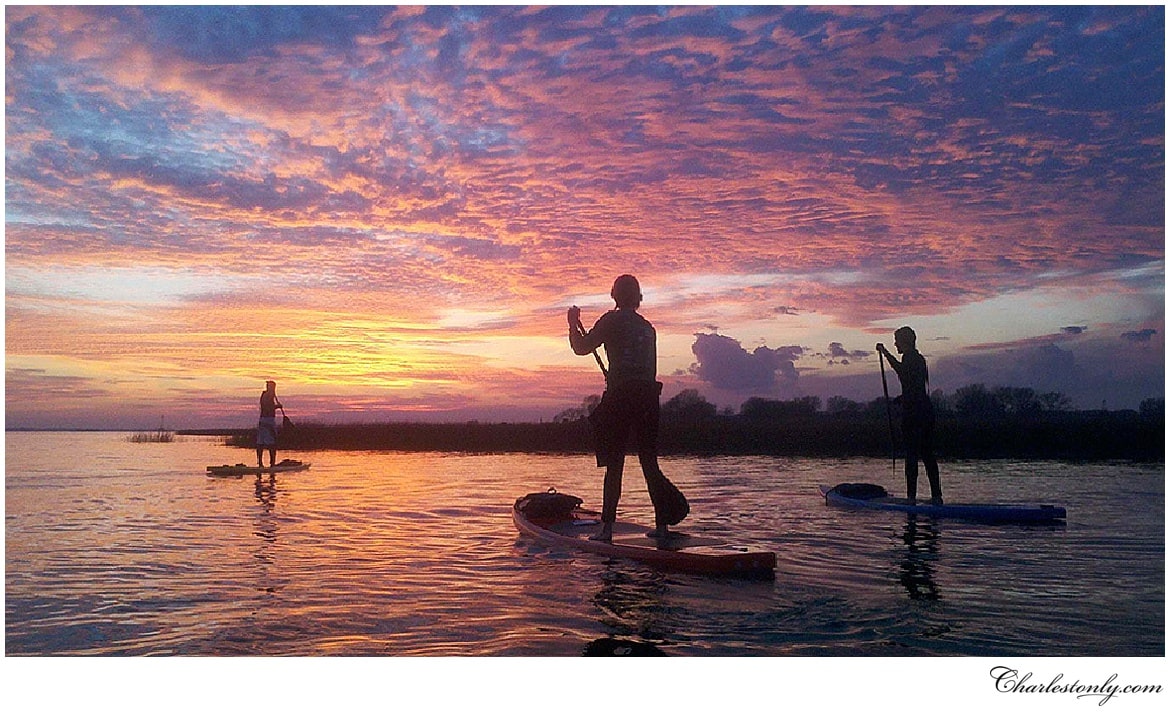 Photo courtesy of charlestoncvb.com
If you find yourself in Charleston during the late winter, consider yourself lucky. With a long and vivacious history and dozens of romantic destinations, Charleston is the place to be this Valentine's Day.
In the mood for a long, romantic walk on the beach? Head off the beaten path for and visit Morris Island Lighthouse for a worthwhile view. Located off an isolated beach south of the entrance to the Charleston harbor, this romantic getaway offers an exclusive view of the defunct historic lighthouse. Whether you're traveling by yourself or with a loved one, you won't want to miss this view.
If long walks on the beach aren't your thing, hop aboard the famous sailboat, Schooner Pride, for a water adventure around the harbor. While on board, you can enjoy the sights around the harbor, relax with dolphins, or watch a breathtaking sunset on a classic 84-foot-tall ship. The best part is the Pride is solely powered by wind so you can treat yourself to a nice, relaxing, and romantic evening free of loud engine noises or noxious diesel fumes.
The fun doesn't stop there! Spend an evening on a Palmetto carriage ride with Palmetto Carriage Works and expand your Charleston trivia on a guided tour. This carriage tour has the perfect balance of wit and knowledge that offers tourists a vibrant narrative of Charleston's 300-year history.
Valentine's Day is what you make it, so why not make it memorable in Charleston?
Search for Charleston travel jobs.
No. 2: New York City, New York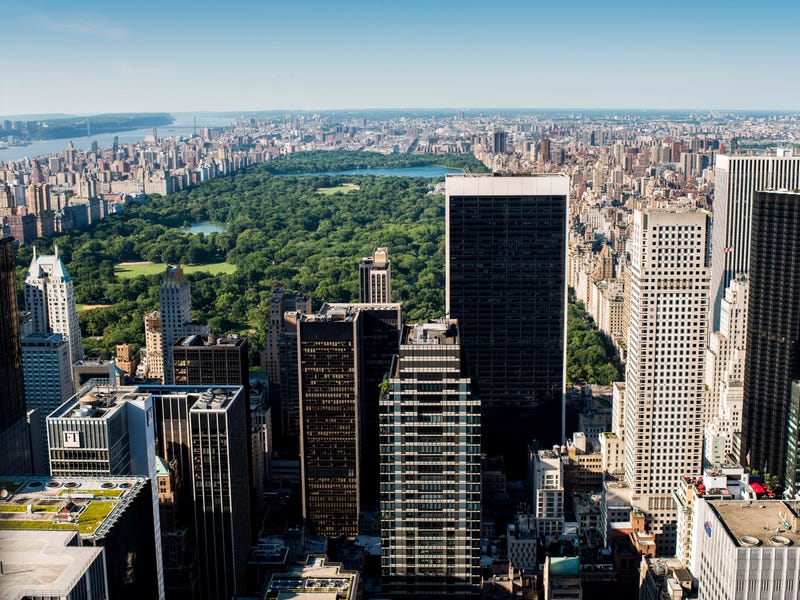 Photo courtesy of businessinsider.com
The Big Apple. The Capital of the World. The City of Dreams. That's right, we're talking New York City, New York.
When most people think of New York City, or NYC, they think Central Park, Time's Square, and Broadway. But there's far more to NYC than those tourist attractions.
Not that there's anything wrong with a horse-drawn carriage through Central Park. I mean, who wouldn't want to live out their Cinderella or Prince Charming fantasies? But if you find yourself in the city that never sleeps during Valentine's Day week, live like a local and experience some lesser-known NYC beauty. Like a picnic lunch at the Brooklyn Bridge Park in DUMBO.
No—not Dumbo like the Disney film. DUMBO as in the trendy New York City neighborhood. Full of cobblestone streets, independent boutiques, high-end restaurants, plus green spaces and beachy areas, DUMBO is poppin' with life. Sure, you could picnic in Central Park with loads of tourists, or you could avoid fellow sightseers and enjoy a serene afternoon in DUMBO.
Of course, when it comes to NYC, we would be remiss if we didn't suggest a walk through Riverside Park. Channel your inner Tom Hanks or Meg Ryan and step into the iconic movie "You've Got Mail." Who knows? Maybe this is the spot where you'll meet your special someone.
Search for New York City travel jobs.
No. 3: Savannah, Georgia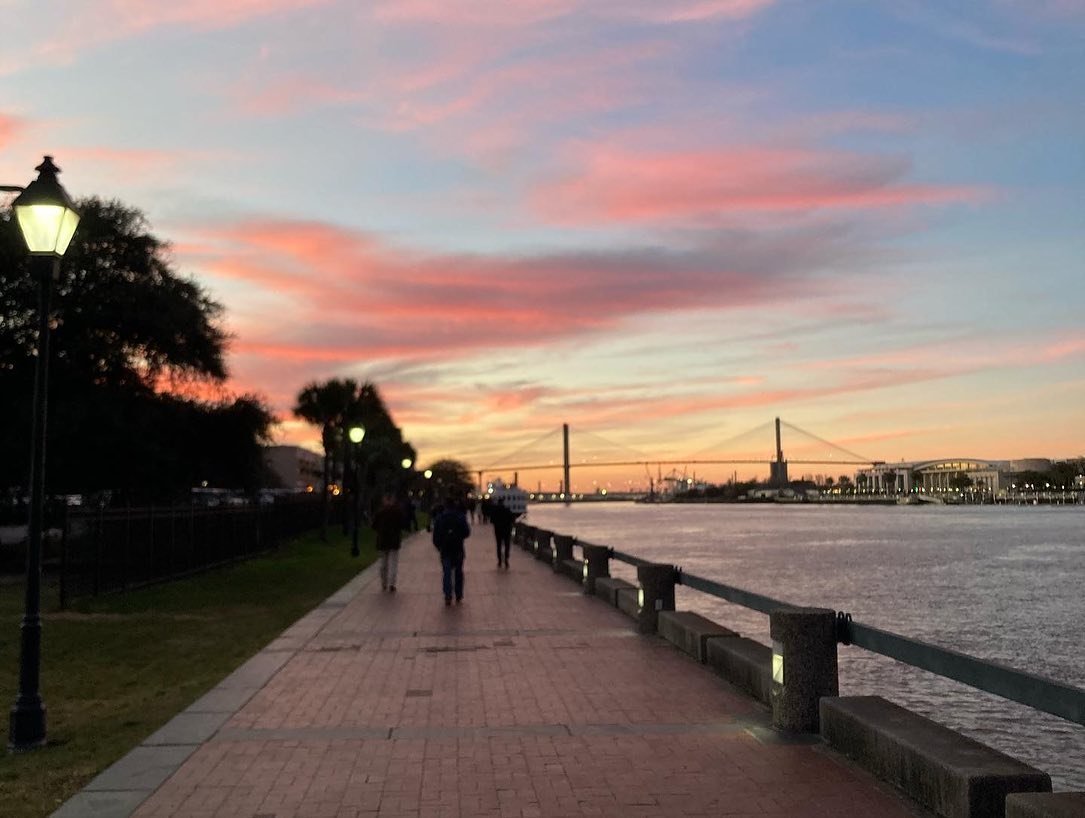 Photo courtesy of visitsavannah.com
If you've ever seen "Forrest Gump," you may already be familiar with Savannah, Georgia. It was the fictional character, Forrest Gump, who made Savannah well-known with his famous bus bench scenes in Chippewa Square.
Not only is Savannah well-known for the filming of "Forrest Gump," but it's also a hot destination for romance. This Spanish moss-covered city is rich in history and features coastal landscapes like no other. So, if you're here in the southeastern region of the U.S. during Valentine's Day, treat yourself or your special partner to some old-world charm.
For the outdoorsy type, a picnic under a great big oak tree in Forsyth Park could be the perfect Valentine's Day date. This well-known attraction features a romantic fountain that just so happens to be the site of countless proposals, engagement shoots, and weddings. Nothing says romance like happily ever after.
Search for Savannah travel jobs.
No. 4: San Francisco, California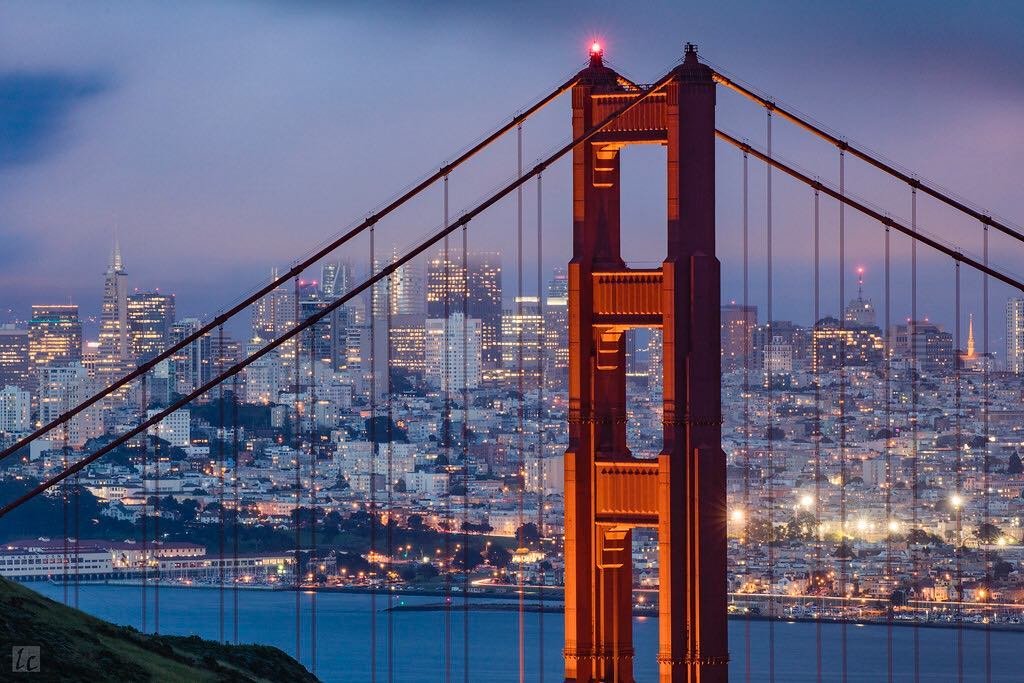 Photo courtesy of sftravel.com
Love is everywhere you look in San Francisco. After all, it was the destination of the 1967 Summer of Love.
Known to some as "the City of Love," San Francisco is home to countless romantic getaways, date destinations, and other activities. If you're working a travel job in Northern California during Valentine's Day, spend one of your days off venturing through the city.
Plan a date to bike over the historic Golden Gate Bridge and experience the seaside part of town. If you don't have your own bicycle, no worries! Luckily, there are many places that offer affordable bike rentals and some have the option for free, self-guided tours to help enhance your experience.
Maybe biking isn't for you, and that's okay! Instead, catch a ferry to Angel Island for some of the beset views of the surrounding Bay Area. Hike a trail or hop in a kayak around the coast for a lovely lunch at one of the trendiest cafes along the water.
And if neither of these San Francisco excursions fit your fancy, Napa Valley and Sonoma wine countries are just a few hours away!
Search for San Francisco travel jobs.
No. 5: New Orleans, Louisiana

Photo courtesy of neworleans.com
New Orleans, Louisiana—or The Big Easy—is known for its extravagant Mardi Gras celebrations and festivities. But here's a plot twist: It's also a great destination for a romantic getaway.
The nonstop nightlife of New Orleans makes for the perfect date night atmosphere. As the birthplace of jazz, music-lovers won't want to miss out on the exclusive jazz clubs and river jazz cruises that New Orleans has to offer.
Explore the heart of New Orleans in the French Quarter and take in its many 18th-century buildings and art galleries. Take a stroll along Jackson Square and experience countless talented street artists, jazz musicians, and fortune tellers. Or take a walk to the romantic Garden District to enjoy beautiful gardens and grand mansions.
Have you ever heard that the way to someone's heart is through their stomach? Well, New Orleans is full of diverse culinary cuisines waiting to be tasted! The Southern Food and Beverage Museum showcases the vast culinary history of New Orleans through art galleries, demonstrations, and tasting sessions. Visit on a Monday or Thursday and sign up for the museum's cooking classes to try your hand at making dishes like banana fosters, jambalaya, and gumbo. Can you say, "Yum"?!
Search for New Orleans travel jobs.
No. 6: Nashville, Tennessee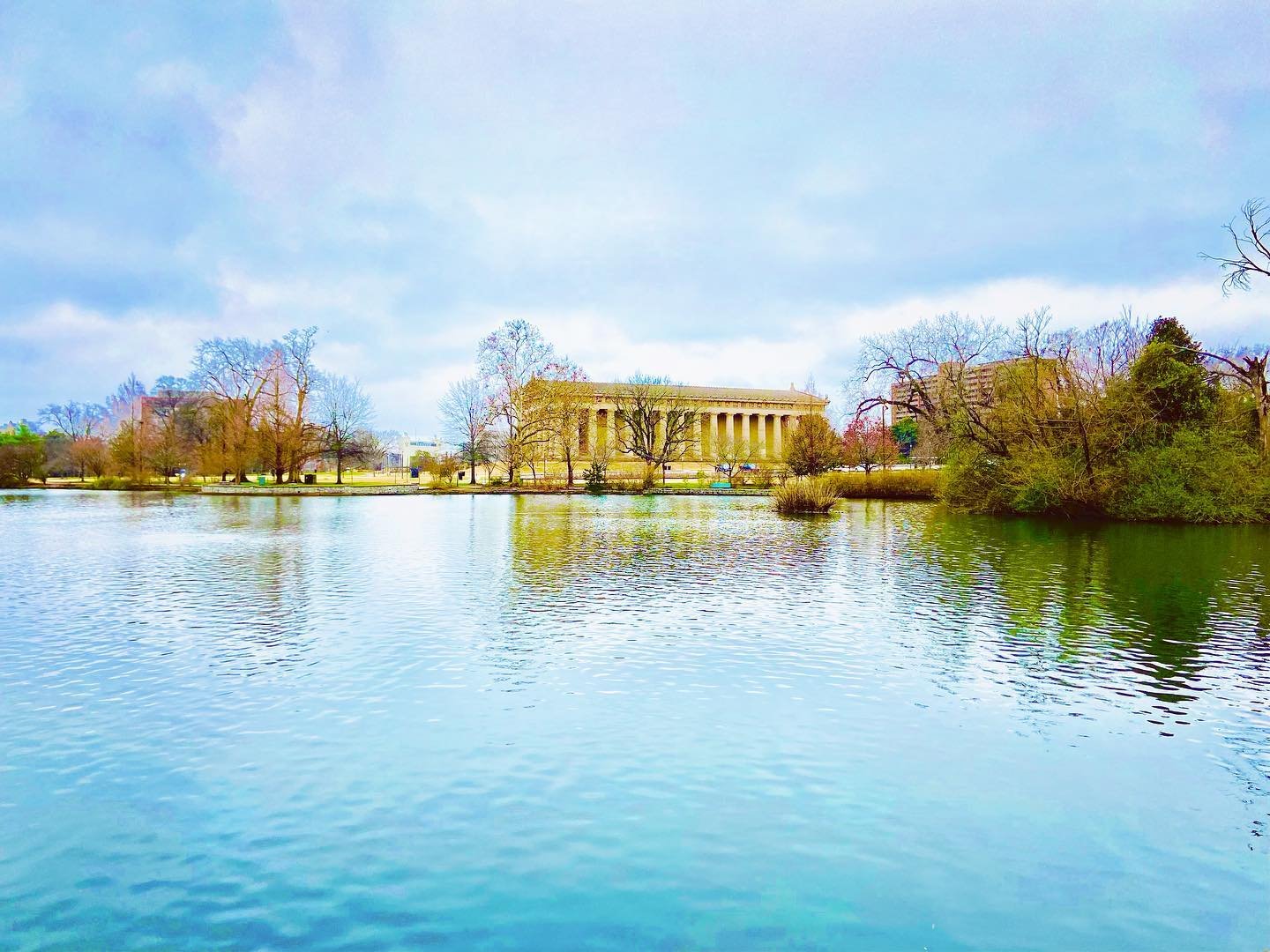 Photo courtesy of visitmusiccity.com
Now, you may know Nashville, Tennessee as Music City. But did you know it's also a prime travel destination if you're looking for romance?
On any given night in Nashville, there's about 180 venues with live music performances. In other words, there are at least 180 different places for a date! Plus, Nashville is the capital of the world for live performances, music festivals, and songwriting. So not only can you enjoy the city attractions, but you can do so to a live soundtrack.
If you're in Nashville for Cupid's day, it only makes sense to take a hike up to Hilltop Love Circle Park or affectionately known as "Lovers' Lane." This unique spot is perched on the highest point in the old part of town and offers the best panoramic views in the city. If you're lucky, you'll get to see it a sunset.
Search for Nashville travel jobs.
You may be a professional med traveler, but that doesn't mean you don't deserve to relish in romance. Plus, with Valentine's Day around the corner, it presents the perfect opportunity for you to be showered in love. So, whether you travel with a significant other or fly solo, treat yourself to a whimsical adventure in one of the country's most romantic cities.