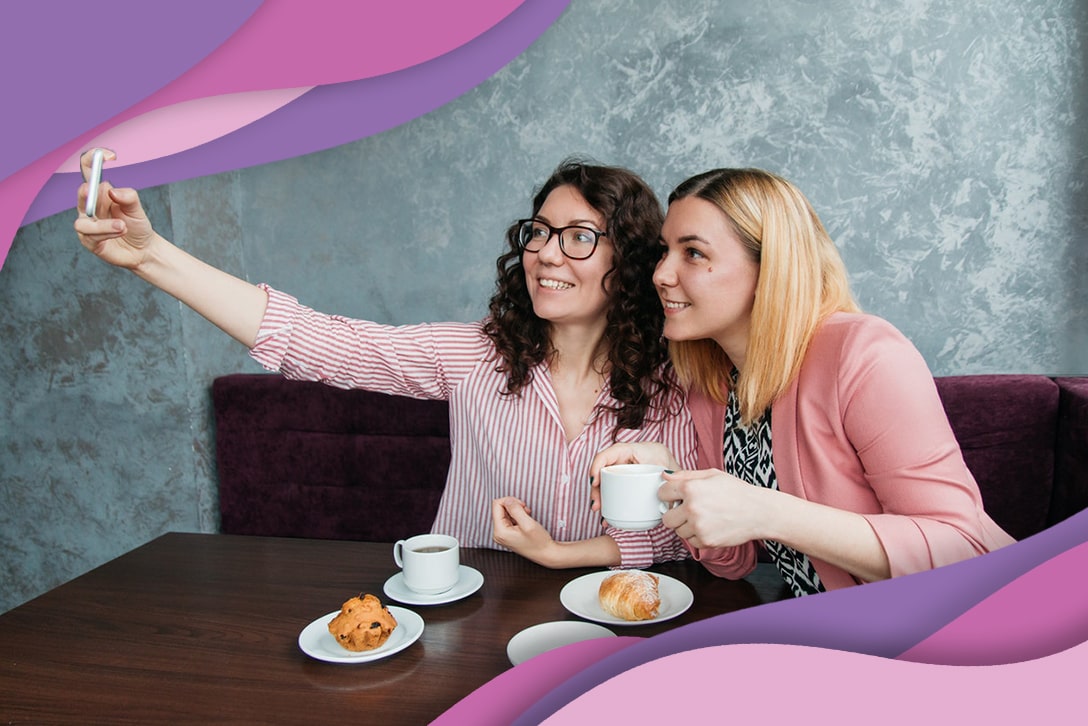 Brrring, brrring, brrring. The sound of your alarm clock dings and jostles you awake. It's time to get ready for another day in paradise as a professional medical traveler. The sun is shining, the birds are tweeting, and best of all, the coffee is a-brewin'... and if it's not, it should be.
A Guide to the Best Cups of Coffee
According to 2020 statistics, at least 83% of Americans start their day with morning coffee. Raise your hand if you're one. 🙋‍♀️🙋‍♂️ It's hard to explain, but there's just something about a perfectly crafted cup of coffee that simply makes you happy.
Aside from bringing you joy and tasting delicious, there are many benefits to drinking coffee! From a boost in energy to a lower risk of depression to a stronger heart and more, coffee is more than a popular breakfast beverage. And we totally get that. So, we put together a lovely coffeeshop guide to help you find the best brew no matter where your medical travel job takes you. If you're part of the population who prefers tea over coffee, don't go anywhere. There's something for you here, too.
Most popular coffee drinks by state
Your career will likely take you all over the country as a professional medical traveler. So, as you make your way across the 50 U.S. states, stop by the state's best coffeeshop and order the state's most popular drink. When in Rome, right?
| | | |
| --- | --- | --- |
| State | Coffee order | The best coffeeshop in state |
| Alabama | Iced mocha | Domestique Coffee |
| Alaska | Caffe mocha | Uncle Leroy's Coffee |
| Arizona | Cinnamon dolce latte | Futuro |
| Arkansas | Iced caramel macchiato | Onyx Coffee Co. |
| California | Caramel macchiato | Kumquat Coffee |
| Colorado | Nitro cold brew | Sweet Bloom Coffee Roasters |
| Connecticut | Latte macchiato | Giv Coffee |
| Delaware | Flat white | Brew HaHa! |
| Florida | Iced latte macchiato | Mane Coffee |
| Georgia | Americano | Gilly Brew Bar |
| Hawaii | Matcha | Koana |
| Idaho | Cold brew | Slow by Slow Coffee |
| Illinois | Iced mocha | Dayglow |
| Indiana | Caramel macchiato | Amberson Coffee & Grocers |
| Iowa | Cappuccino | Horizon Line Coffee |
| Kansas | Cold brew | Leslie Coffee Co. |
| Kentucky | Iced mocha | Please & Thank You |
| Louisiana | Caffe latte | Mammoth Espresso |
| Maine | Cold brew | Little Woodfords |
| Maryland | Latte macchiato | Sophomore Coffee |
| Massachusetts | Latte macchiato | Gracenote |
| Michigan | Cinnamon shortbread latte | Anthology Coffee |
| Minnesota | Caffe latte | Wesley Andrews |
| Mississippi | Flat white | Native Coffee |
| Missouri | Cappuccino | Monarch Coffee |
| Montana | Cold brew | Ebon Coffee Collective |
| Nebraska | Cordusio | Archetype Coffee |
| Nevada | Frappuccino | Dark Moon Roasters |
| New Hampshire | Iced Coffee | Wayfarer Coffee Roasters |
| New Jersey | Iced latte | One Up One Down Coffee |
| New Mexico | Frappuccino | Cutbow Coffee |
| New York | Cappuccino | Sey Coffee |
| North Carolina | Americano | Orchard Coffee |
| North Dakota | Caramel macchiato | Young Blood Coffee |
| Ohio | Americana | Mom 'n 'Em Coffee & Wine |
| Oklahoma | Flat white | Clarity Coffee Co. |
| Oregon | Cinnamon shortbread latte | Good Coffee |
| Pennsylvania | Latte macchiato | Passenger Coffee |
| Rhode Island | Iced coffee | Simple Merchant Coffee |
| South Carolina | Flat white | Sightsee |
| South Dakota | Caramel macchiato | The Breaks Coffee Roasting Co. |
| Tennessee | Caramel macchiato | Vice & Virtue |
| Texas | Caramel macchiato | Try Hard Coffee Roasters |
| Utah | Flat white | Three Pines Coffee |
| Vermont | Cold brew | Abracadabra Coffee Co. |
| Virginia | Cinnamon macchiato | Blanchard's Coffee Roasting Co. |
| Washington | Espresso | Espresso Vivace |
| West Virginia | Iced coffee | Mountaineer Roasting Co. |
| Wisconsin | Cappuccino | Ruby Coffee Roasters |
| Wyoming | Cappuccino | Overview Coffee |
Keep caffeinated along the Pacific Northwest
Over the past 50+ years, the Pacific Northwest (PNW) has been a major influencer in the coffee industry, catapulting its popularity to include a diverse range of coffee options like cold brew, espresso shots, and then some. Basically, what we're trying to say is the Pacific Northwest is the OG when it comes to the best cups of coffee. Here are a couple places in the region that will allow you to see for yourself.
No. 1: Prince Coffee in Portland, Oregon
Image from the Prince Coffee Instagram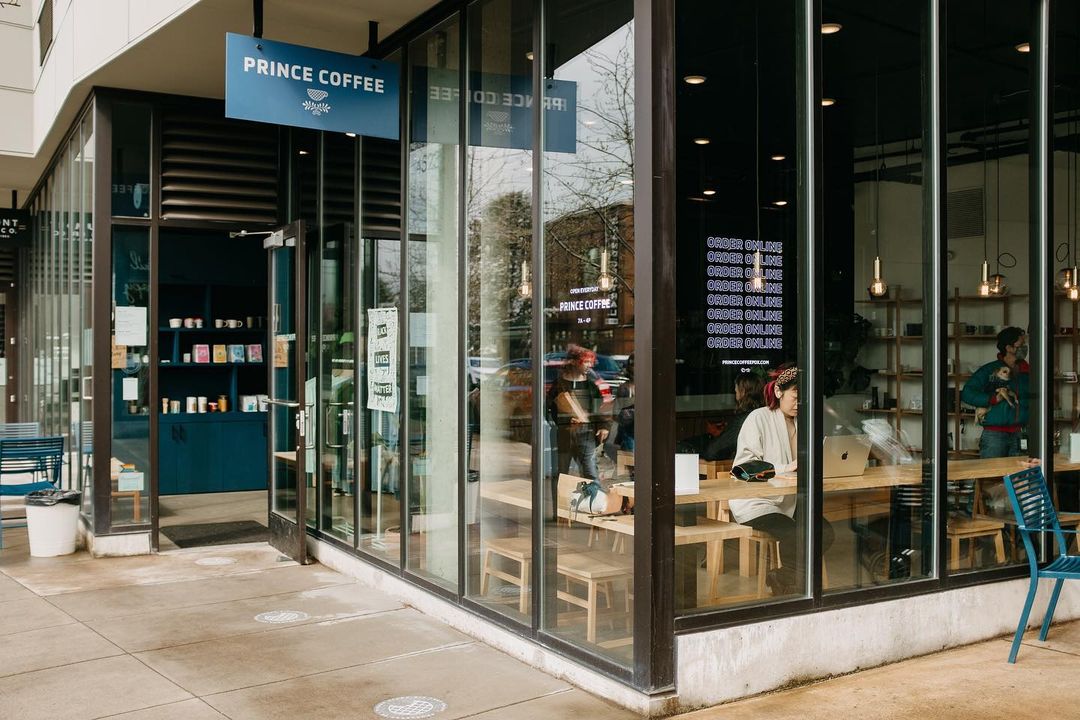 Katie Prinsen started her coffee career years ago as a barista. She worked hard to build her knowledgebase and learn the ropes of the industry. She was promoted to coffeeshop manager and then eventually worked as a coffee competition judge. Nowadays, you can find her running the show at her very own shop, Prince Coffee.
Located in the Beaumont neighborhood in Portland, Oregon, Prince Coffee has all your favorites and to take it up a notch, also features a rotating collection of the owner's favorite roasts. But that's not all this PNW coffeeshop and café has to offer customers like you. Along with an extensive java menu that any coffee lover can appreciate, Prince Coffee has a wide selection of teas and breakfast sandwiches to choose from if coffee isn't your vibe. You can't go wrong with what you order and if you want more, you can always stock up from their shop!
Highlights:
Price: $$
Yelp review: 4 stars
Sells snacks:✔️
Signature drink: Anijsmelk latte – a classic Dutch drink which pairs anise syrup with warm milk, espresso, and light shaving of nutmeg
Search for Oregon travel jobs.
No. 2: Sound and Fog in Seattle, Washington
Image from the Sound and Fog Facebook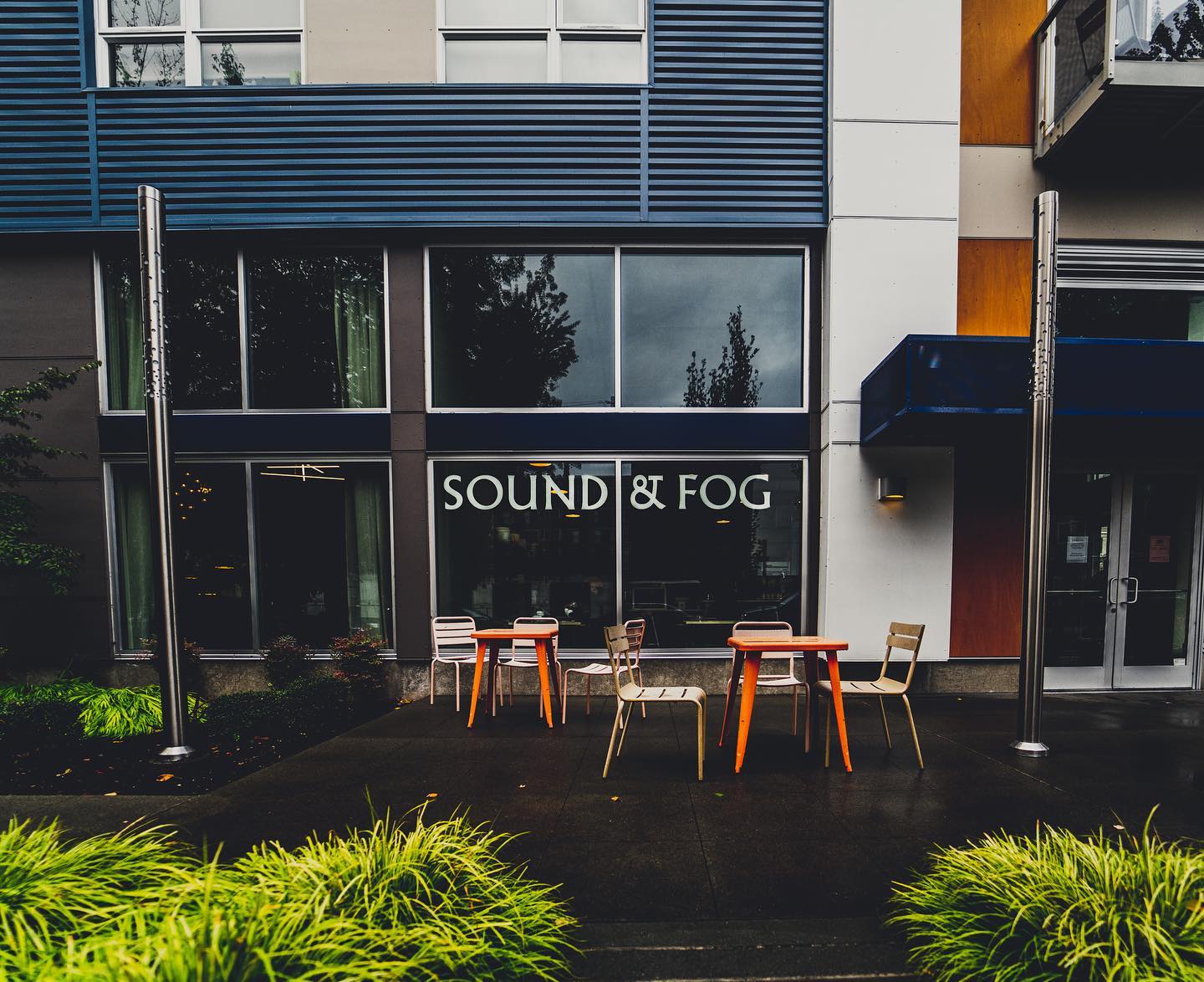 After working a long shift, sometimes coffee isn't enough. And when that's the case, head over to Sound and Fog in Seattle, Washington. Because not only do they sell extraordinary coffee, but they also have wine and beer ready to go when you need to let loose a little. It's a 3-for-1!
Whether you need a morning pick-me-up or an afternoon energy boost to get you through the day, you can find exactly what you need at Sound and Fog. When it comes to coffee, Sound and Fog uses beans from a myriad of local PNW roasters, like the Portland acclaimed Heart Roasters, for example. Sound and Fog helps build the coffee community and each month, features international roasters that you can enjoy from the coffeeshop or purchase for your home.
Now, about their wine and beer selection…it's 10/10. Sound and Fog curates a wide selection of wines fit for any day that ends in "y." If you haven't quite developed your tastebud for wine yet, try the beer! Serving their faves, alongside a rotating selection of cans, we'd recommend trying Best of Hands, Cloudburst Brewing, and Holy Mountain Brewing. If you like what you taste, consider signing up for a coffee and wine subscription!
Highlights:
Price: $
Yelp review:5 stars
Sells snacks:✔️
Signature drink: Spiced Chai latte – made with Maya Devi Chai concentrate, cinnamon, and ground ginger
Search for Washington travel jobs.
No. 3: Bucer's Coffeehouse Pub in Moscow, Idaho
Image from the Bucer Facebook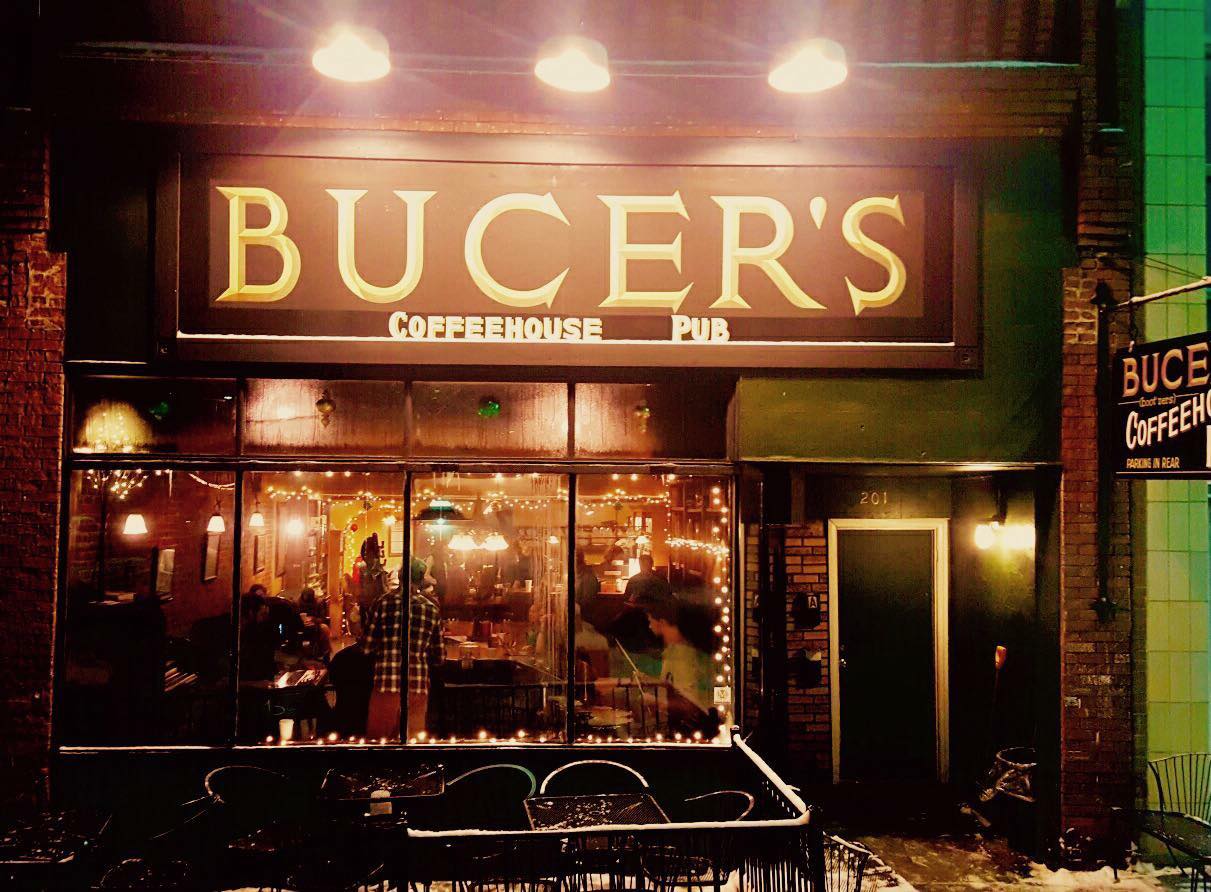 In my humble opinion, there's no wrong time for coffee. Or wine. And Bucer's Coffeehouse Pub in Moscow, Idaho seems to agree. Built on the foundation of carefully selected 100% Arabica coffee, roasted fresh, in-house on the weekly, Bucer's has been producing some of the best coffee in Idaho since its inception more than 20 years ago.
The coffeeshop's signature coffee blend, Bucer's blend, is made of beans from Latin America, East Africa, and Indonesia. Each bean brings a distinct flavor that, when combined, creates a nutty, chocolatey, earthy cup of Joe. Some other popular blends come from Guatemala, Nicaragua, and Costa Rica!
Bucer's isn't only a great place to go for the best cup of coffee in Idaho, but it's also where the hip and cool kids come to hangout and see live music on Thursday, Friday, and Saturday nights. If that's not your scene, stop by this coffeeshop pub for an Americano and/or bottle of wine, homemade chocolate truffles, and a gourmet three-cheese plate and treat yourself to a relaxing night in.
Image from the Bucer Facebook
Highlights:
Price: $$
Yelp review: 4 stars
Sells snacks:✔️
Signature drink: Cuban coffee – made with strong, dark roast espresso sweetened with thick sugar foam
Make your way through Midwestern beans
Coffee in the Midwest acts as both a heat catalyst to warm your insides during the frigid winter months and a soothing refresher from the scorching summer sun. If you find yourself in the midst of either extreme season in the Midwest, find refuge in these coffeeshops.
No. 1: Misfit Coffee in Minneapolis, Minnesota
Image from the Misfit Coffee Facebook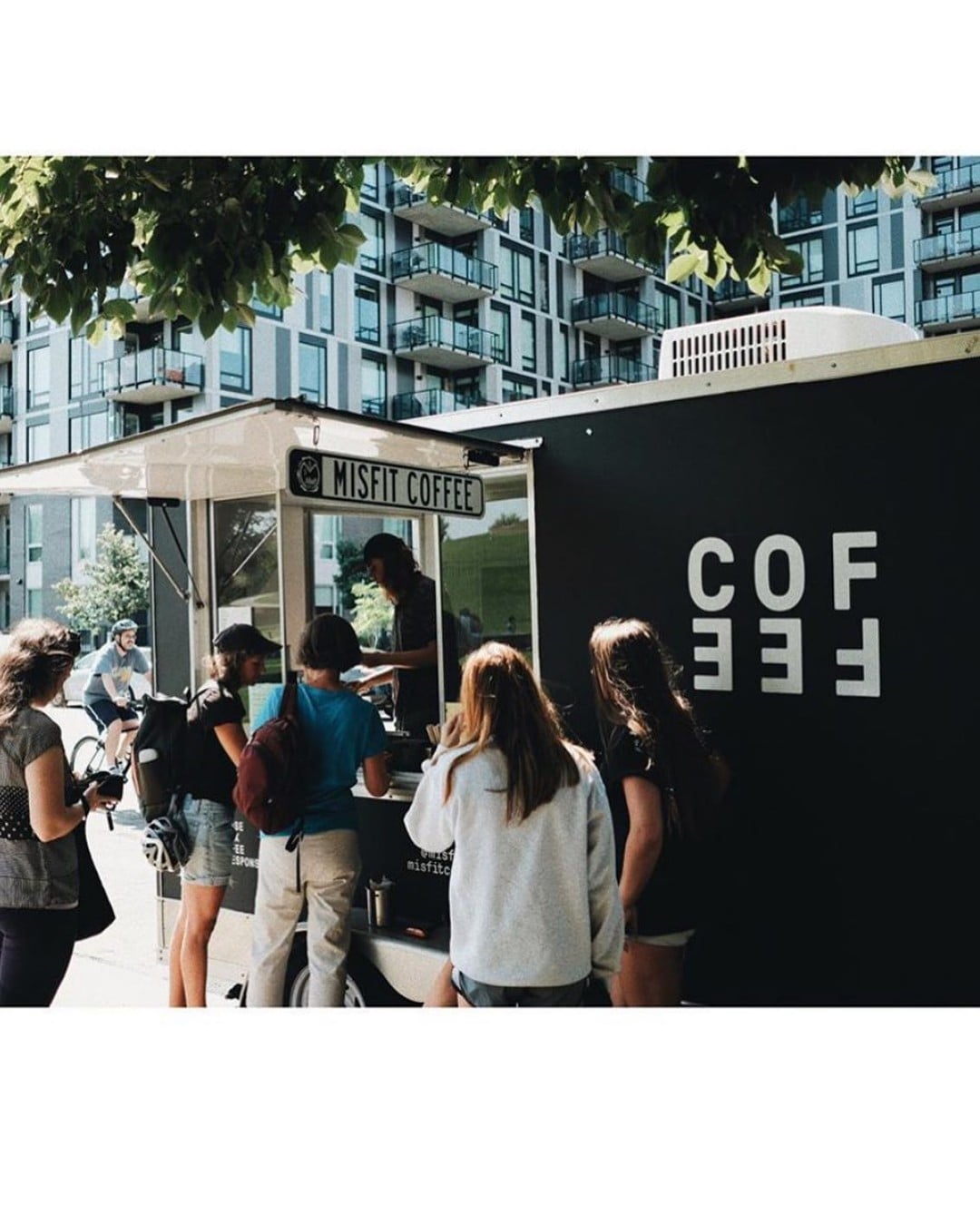 According to Google, a misfit is "a person whose behavior or attitude sets them apart from others in an uncomfortably conspicuous way." But if you ask Misfit Coffee's founder, Marcus Parkansky, he'll tell you a misfit is simply someone who sees things a little differently than most. That's their superpower.
This Minneapolis coffeeshop gained its fame from the one-of-a-kind whiskey-influenced coffee cocktail, known as the Whiskyoto. This signature drink has Kyoto coffee brewed with whisky barrel chips, burnt sugar, sweet corn, and for an added twist, black pepper. But that's not all this Misfit is flexing. They also have coffee drinks you can't find anywhere else, such as the Garam Masala Mocha, which has espresso, garam masala syrup, dark chocolate, sea salt, and a dash of milk or there's the Pear Honey Chai that's made with masala chai pear honey, and milk. One thing's for certain at this coffee joint: They create thoughtful beverages that you just can't ignore.
Visit the brick-and-mortar coffeeshop in Uptown or track down their mobile coffee truck!
Highlights:
Price: $$
Yelp review: 5 stars
Sells snacks:✔️
Signature drink: Date night – iced cold brew with date walnut syrup, oat milk, and pistachio
Search for Minnesota travel jobs.
No. 2: Oromo Café in Chicago, Illinois
Image from the Oromo Café Facebook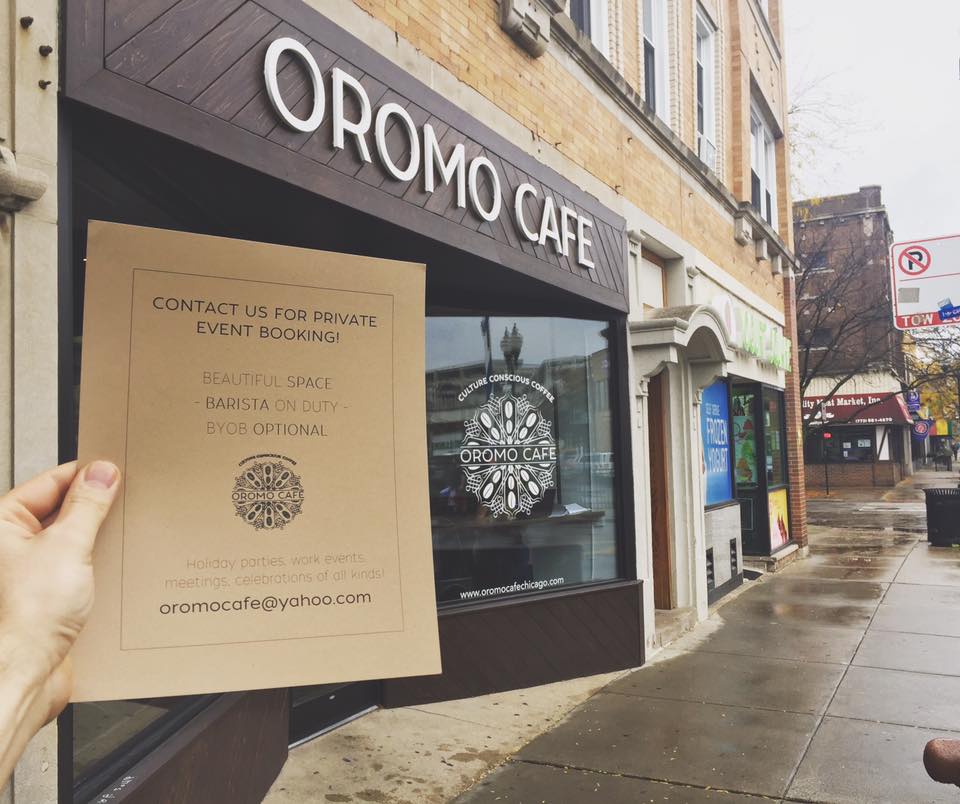 Since 2016, Oromo Café has proudly served what they refer to as "culture conscious coffee." What exactly does that mean? It means that the purity of the ingredients used, and the vitality of the customers served is their top priority.
According to Eater, Oromo Café is a "veritable United Nations for coffee" because this shop combines coffee beans from Africa and South and Central America, plus flavors from India, Turkey, Cuba, and Japan to create some of Chicago's finest coffee drinks. To set them apart from your garden-variety coffeeshops like Starbucks, Oromo's also gives you the option to spike your drink with superfoods to make them even more powerful!
Whether you stop by for a quick visit and a to-go order or sit and enjoy the atmosphere with friends, Oromo is sure to leave you feeling satisfied on every level.
Highlights:
Price: $$
Yelp review: 5 stars
Sells snacks:✔️
Signature drink: Turmeric + ginger latte – spicy, earthy, and sweet caffeine-less latte
Search for Illinois travel jobs.
No. 3: Living Room Coffee & Kitchen in St. Louis, Missouri
Image from the Living Room Coffee Facebook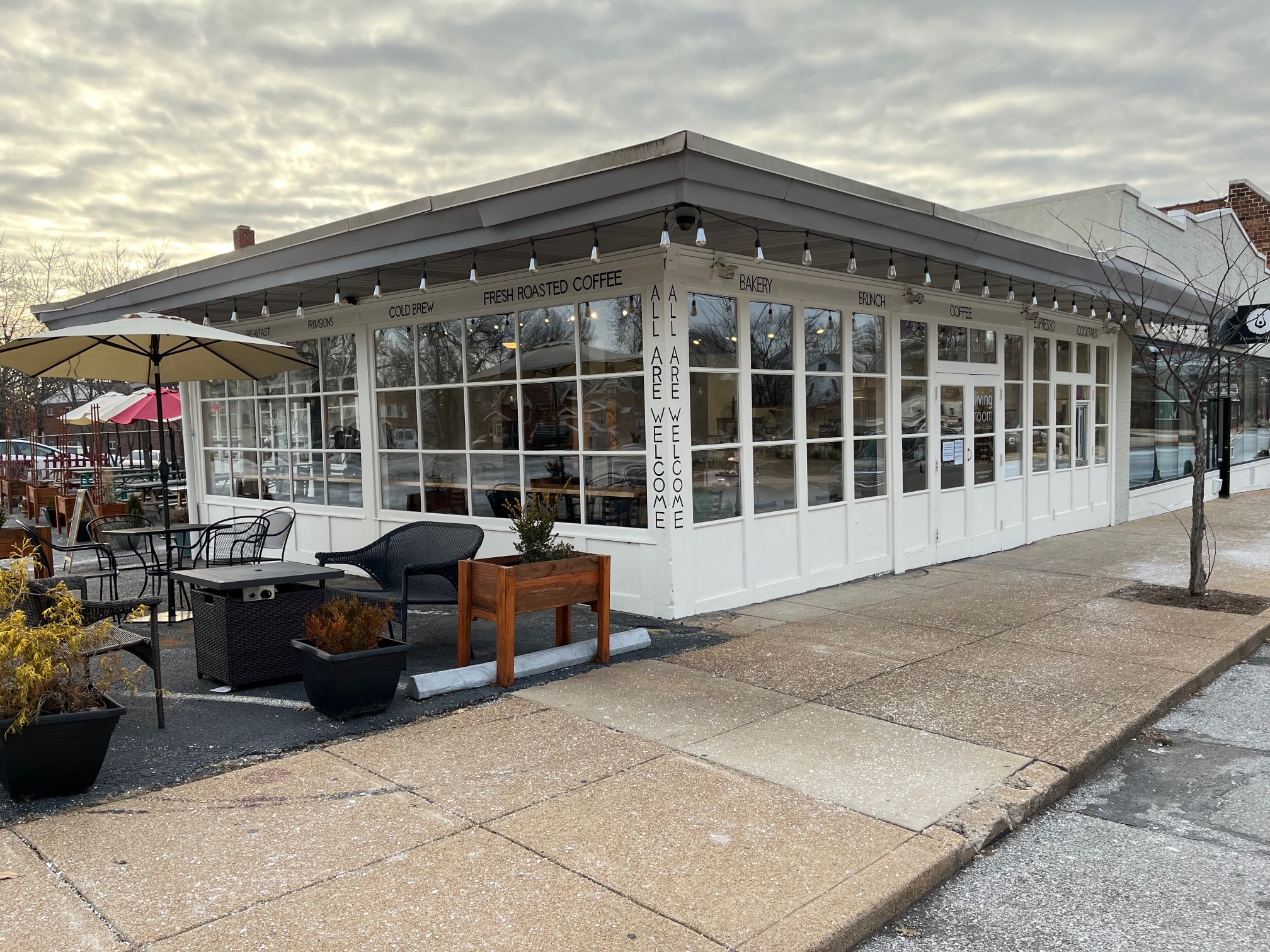 As most coffee aficionados can agree, a cup of Joe tastes better freshly roasted. Living Room Coffee & Kitchen knows that, so they proudly roast their own coffee, as well as bake their own breads, and prepare their own yogurt, sauces, pickles, jams, pastries, cookies, and cakes. In short, they aim to give the people what they want! And they do a great job at it.
Supported by their parent company, ArtHouse Coffees, Living Room Coffee started as a specialty roaster and shop that wanted to create job opportunities for adults with disabilities. Their noble cause gained a ton of traction and now it's one of the city's most popular coffeeshops.
When you step inside, you'll understand why it's called Living Room Coffee. It's aptly named because you'll be about as warm and cozy here as you would be in your own living room. The major difference is that at Living Room Coffee, you'll have a unique coffee drink in hand.
Highlights:
Price: $$
Yelp review: 4 stars
Sells snacks:✔️
Signature drink: Brown sugar lavender latte – made with espresso or roast coffee with milk, cinnamon brown sugar syrup, and ground cinnamon
Search for Missouri travel jobs.
Wet your whistle on the West Coast
You might already know that the West Coast has a ton to offer. I mean, the beaches, the sunshine, the mountains, the West Coast is overflowing with beauty. But one thing you may not know about this U.S. is that they're a top leader in gourmet coffee consumption. So, pack your sunglasses, and get ready to wet your whistle on the West Coast.
No. 1: The Boy & The Bear in Redondo Beach, Westchester, and Pasadena, California
Image from The Boy & The Bear Facebook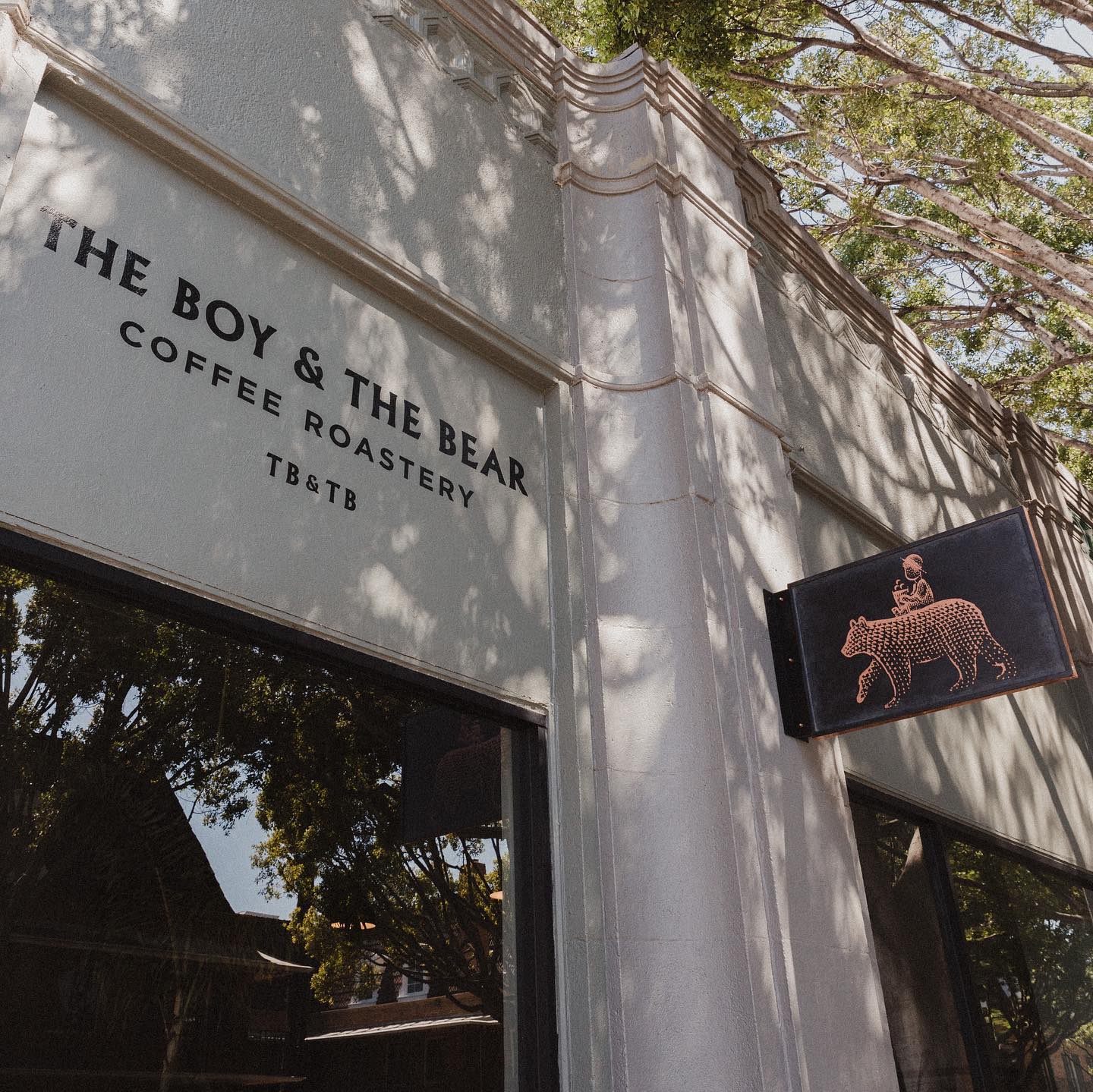 If you're just looking for good vibes, positive people, and the best Colombian coffee in California, then make your way to The Boy & The Bear in Redondo Beach, Culver City, or LA. No matter which location you go to, you'll find a chill atmosphere, friendly faces, and delicious java.
The Boy & The Bear concept goes all the way back to 2012 when the founder, Andres Piñeros, opened a pop-up shop in Villavicencio, Colombia with the dream of serving only the best Colombian coffee. Now, you might be wondering how he planned to do that when coffee is the most common beverage in Colombia. Seems almost impossible, right? Well, not for Andres. He knew that coffee was a lifestyle, so he surrounded himself with others who believed the same, like local coffee farmers and those who source coffees, and together, created the best coffee in the country.
The next year in 2013, The Boy & The Bear moved to LA. There, he opened the first official storefront in Redondo Beach in 2016, and by the end of 2019, Andres brought yet another coffeeshop location to Westchester. Along with the best Colombian coffee, at all locations, you can also find the "palpable magic of the Colombian culture."
Highlights:
Price: $$
Yelp review: 4 stars
Sells snacks:❌
Signature drink: Gibraltar / cortado – the perfect ratio of espresso and milk
Search for California travel jobs.
No. 2: Kona Coffee Purveyors + b. Patisserie in Honolulu, Hawaii
Image from the Kona Coffee Purveyor Facebook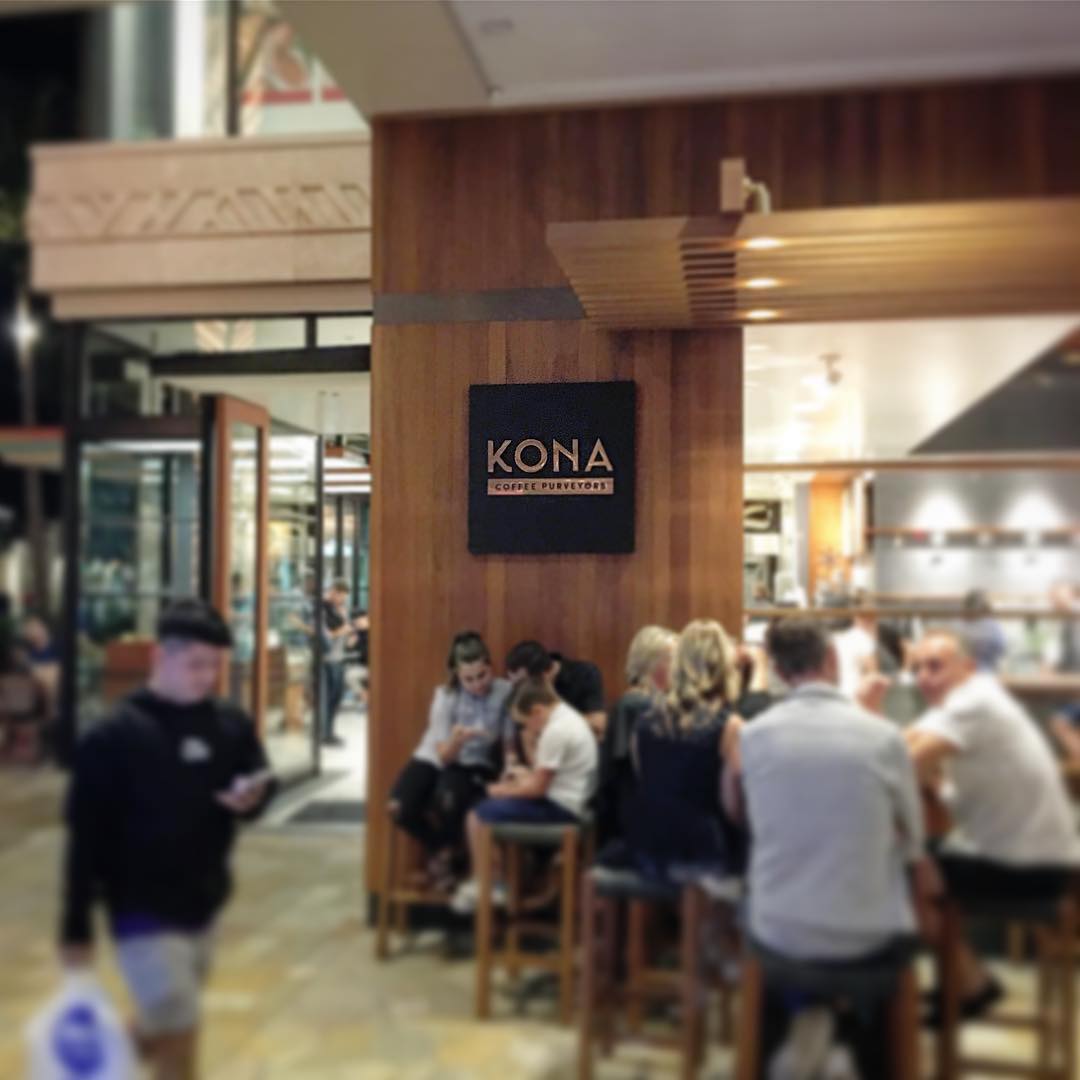 Part of the beauty behind coffeeshops is they foster a sense of connection. They provide a safe place for people from all different backgrounds and walks of life to come together, trade stories, and share their love for coffee or tea. That was Raymond Suiter's vision when he brought Kona Coffee Purveyors to life.
Seattle-native Raymond Suiter brought his innate passion for coffee to Honolulu more than 30 years ago where he opened his very own coffee kiosk. Back in those days, it was just him and the beans, but now, he has a whole retail brand and an entire community of support, including Jackie Suiter.
Jackie was the bee's knees—she a degree in food science with a specialty in sensory sciences, plus has a professional background as a flavor chemist, a licensed Q grader, a coffee taster, a specialized lead instructor for the Specialty Coffee Association of America (SCAA), and a professional AST for SCA. While Raymond was the brains behind the operations, Jackie was the woman who got sh*t done, and together, they made an inimitable team at Kona Coffee Purveyors.
Highlights:
Price: $$
Yelp review: 5 stars
Sells snacks:✔️
Signature drink: Mauna loa drip coffee – mellow notes of tangerine, almond, and cocoa
Search for Hawaii travel jobs.
No. 3: Jitters…Where Coffee is an Art in Anchorage, Alaska
Image from the Jitters Facebook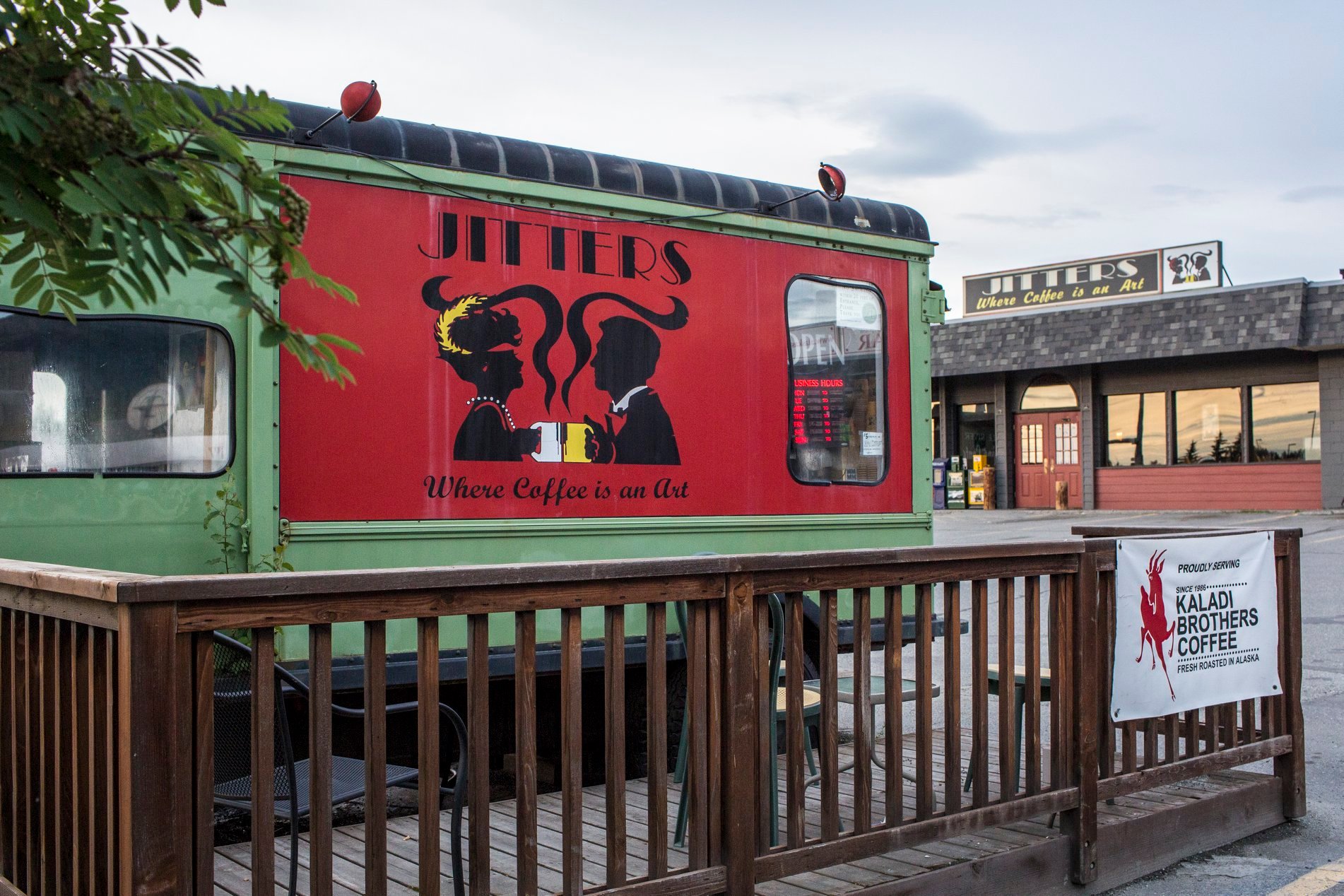 What would you do if you ran into one of your old teachers? Depending on the teacher, it could be awko taco, but luckily, that's not the case for the former students of Dennis Johnson, now owner and operator of Jitters…Where Coffee is an Art.
In 1994, Dennis bid ado to his teaching days to pursue his talents as coffee connoisseur. And still, more than two decades later, coffeeshop customers recognize him as their former teacher, which makes their trip to Jitters that much more special.
Of course, as the name suggests, at Jitters, the coffee truly is an art. To make the shop even better, they also serve breakfast burritos, oatmeal, granola, and build-your-own sandwiches at lunchtime! And as an even bigger plus, Jitters supports the Partners in Schools program and displays art by local artists! When you eat and drink at Jitters, you know that you're not only getting quality goodies, but that your money is going to a good cause.
Highlights:
Price: $
Yelp review: 4 stars
Sells snacks:✔️
Signature drink: Latte – espresso mixed with steamed milk
Search for Alaska travel jobs.
Name your favorite java on the Northeast
To say the Eastern Seashore is crawling with coffeeshops would be an understatement. In fact, the Northeast is the U.S. region that takes the lead in American coffee consumption with the average being almost 2 cups per capita per day. In just New York City, there are nearly 4,000 coffeeshops, so now it makes sense that the city never sleeps. Next time you're out this way for a travel job, try one of these coffeeshops to help get you in your morning groove.
No. 1: Sweetleaf in Queens, New York
Image from the Sweetleaf Facebook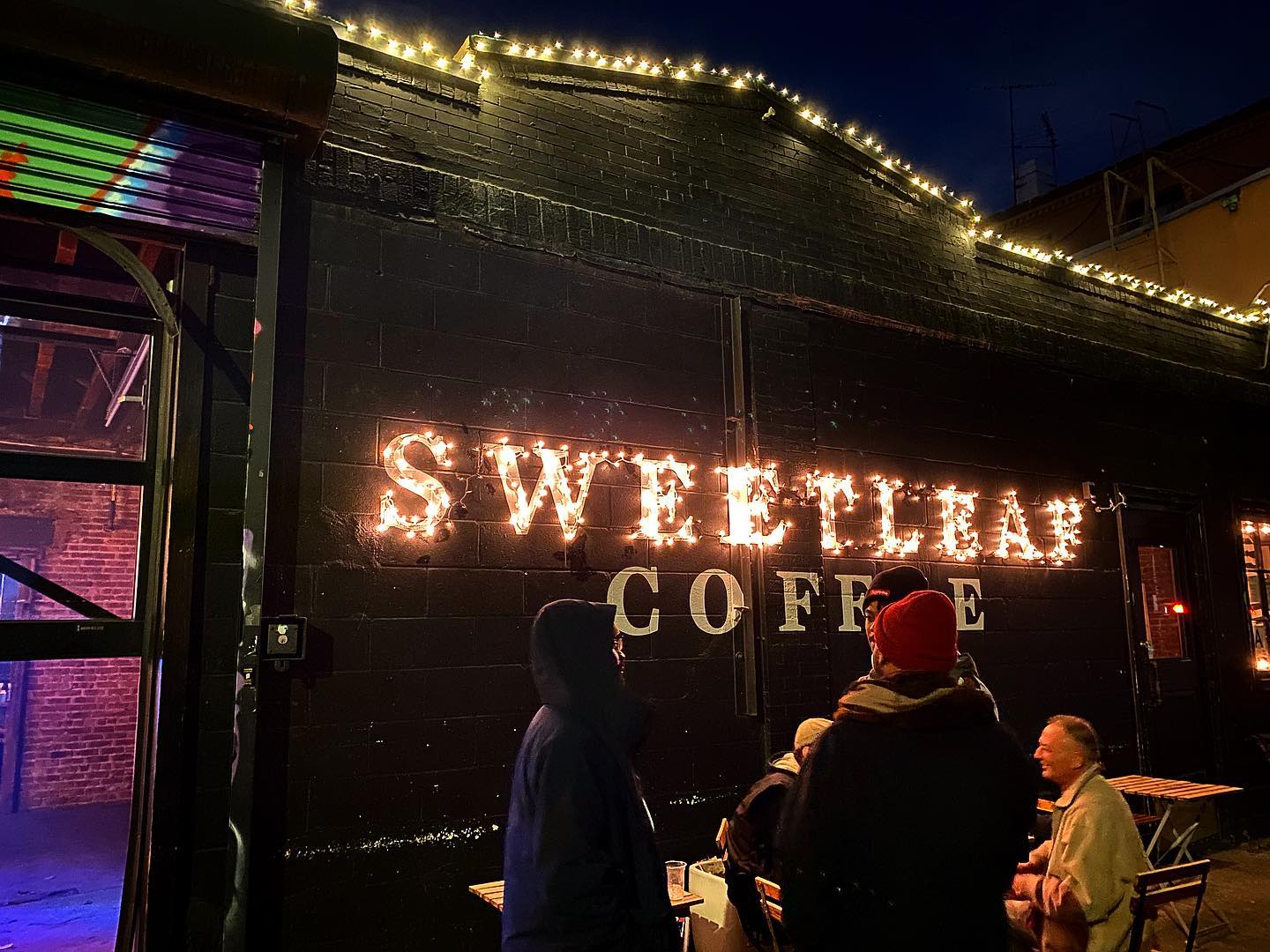 New York is not new when it comes to coffee. By the 1800s, after the Revolutionary War, New York was well on its way to becoming the nation's coffee capital. Although that title ultimately went to Seattle, NYC coffee has always been beloved for its diverse coffee blends.
And it was that NYC-level passion and love for coffee that led to the birth of Sweetleaf Coffee. Queens-native, Rich Nieto, wanted to get in the coffee game and be part of the action. More than that, he wanted to create a roast that would perfectly reflect NYC—to him, that meant his roast would be diverse, sophisticated, and decidedly unique. In 2008, he did it with Sweetleaf.
Here at Sweetleaf, the team uses science, data, and metrics to test different roast profiles to find the ones that customers like best. Through their scientific method, the team has created buttery, full-bodied brews, as well as rich, sweet, and chocolatey blends, plus everything in-between. However, their specialty iced coffee drinks, like the Voodoo Child—a Vietnamese-style iced coffee made with sweetened condensed milk—are what put them on the map.
With several NYC locations, you have options when it comes to Sweetleaf! According to Eater, the "mothership" is a roastery-café in Greenpoint. Then there's the Queens Plaza coffee bar that's built for speed and on-the-go convenience, and lastly, the Long Island City café, which sells beer and cocktails in addition to signature coffee drinks. Stop by one of these locations on your way to or from your medical shift and fuel your body with deliciousness.
Highlights:
Price: $$
Yelp review: 4 stars
Sells snacks:✔️
Signature drink: Rocket fuel – a cold brew spiked with chicory, maple syrup, and milk
Search for New York travel jobs.
No. 2: Zoot Coffee in Camden, Maine
Image from the Zoot Coffee Facebook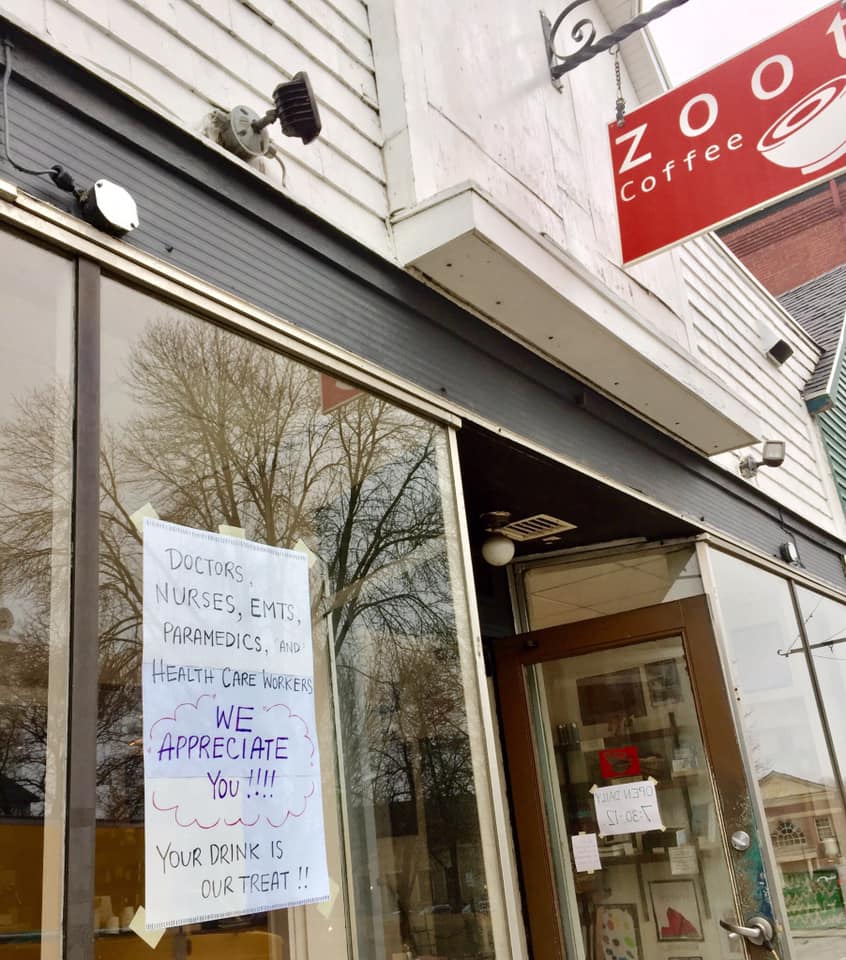 You're familiar with Maine lobster. Well, now get ready for Maine coffee! Specifically, Zoot Coffee.
Zoot Coffee is a quaint little coffeeshop café in the seaside town of Camden that opened in 2006 with a mission to give the people and Camden community "truly exceptional coffee and espresso." And that is exactly what they've done over the last 15+ years (and counting).
From specialty teas—or should we say special-teas—to Italian soda, smoothies, espresso, and signature coffee drinks, Zoot Coffee has a little bit of everything for everyone. Plus, this Northeastern coffeeshop sells pastries that are "always vegetarian, usually vegan, often gluten-free, sugar-free, or oil-free…and of course, completely scrumptious." You know what they say, you shouldn't drink on an empty stomach.
Highlights:
Price: $
Yelp review: 4 stars
Sells snacks:✔️
Signature drink: Espresso fizzy – a delightful combination of espresso and sparkling water
No. 3: Scout & Company in Burlington and Winooski, Vermont
Image from the Scout & Company coffeeshop Facebook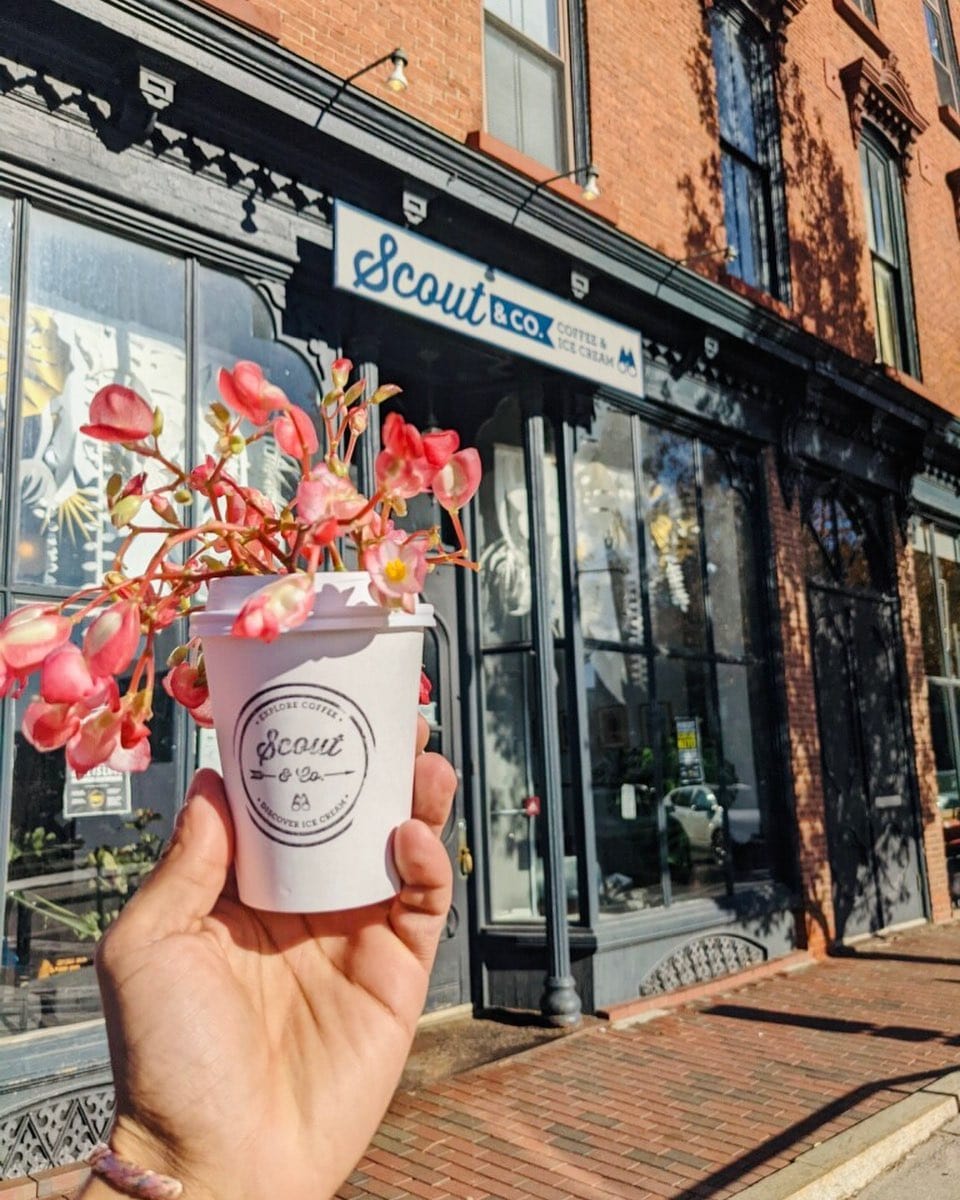 House-made ice cream shop, espresso bar, and café. Scout & Co. checks all the boxes!
Here's the scoop: At Scout, you'll come for the freshly roasted outstanding coffee drinks, but you'll stay for the homemade ice cream. No matter which location you visit—Scout O.N.E. in Burlington's Old North End, Scout Victory Circle in Winooski, or Scout Innovation Center in Burlington's South End Art's District—you're in for an absolute treat. This 3-in-1 coffeeshop partners with several roasters from across the nation to produce outstanding coffees, and sources from small farms and businesses to offer them support in the process.
Highlights:
Price: $$
Yelp review: 4 stars
Sells snacks:✔️
Signature drink: Oak milk maple latte – hot coffee made with oat milk, real maple syrup, and ground cinnamon
Search for Vermont travel jobs.
Sip your way through the Southwest
With the Southwestern dry and desert climates, coffee may not be the first beverage that comes to mind. After all, not many people drink hot coffee when it's over 100 degrees Fahrenheit outside, so it makes sense that Southerners are 25% more likely to order a frozen blended coffee than their Northern neighbors. No matter what type of java gets you groovin', find your perfect brew in these Southwestern coffeeshops.
No. 1: Garden Café at Full Circle Bookstore in Oklahoma City, Oklahoma
Image from the Full Circle Bookstore Facebook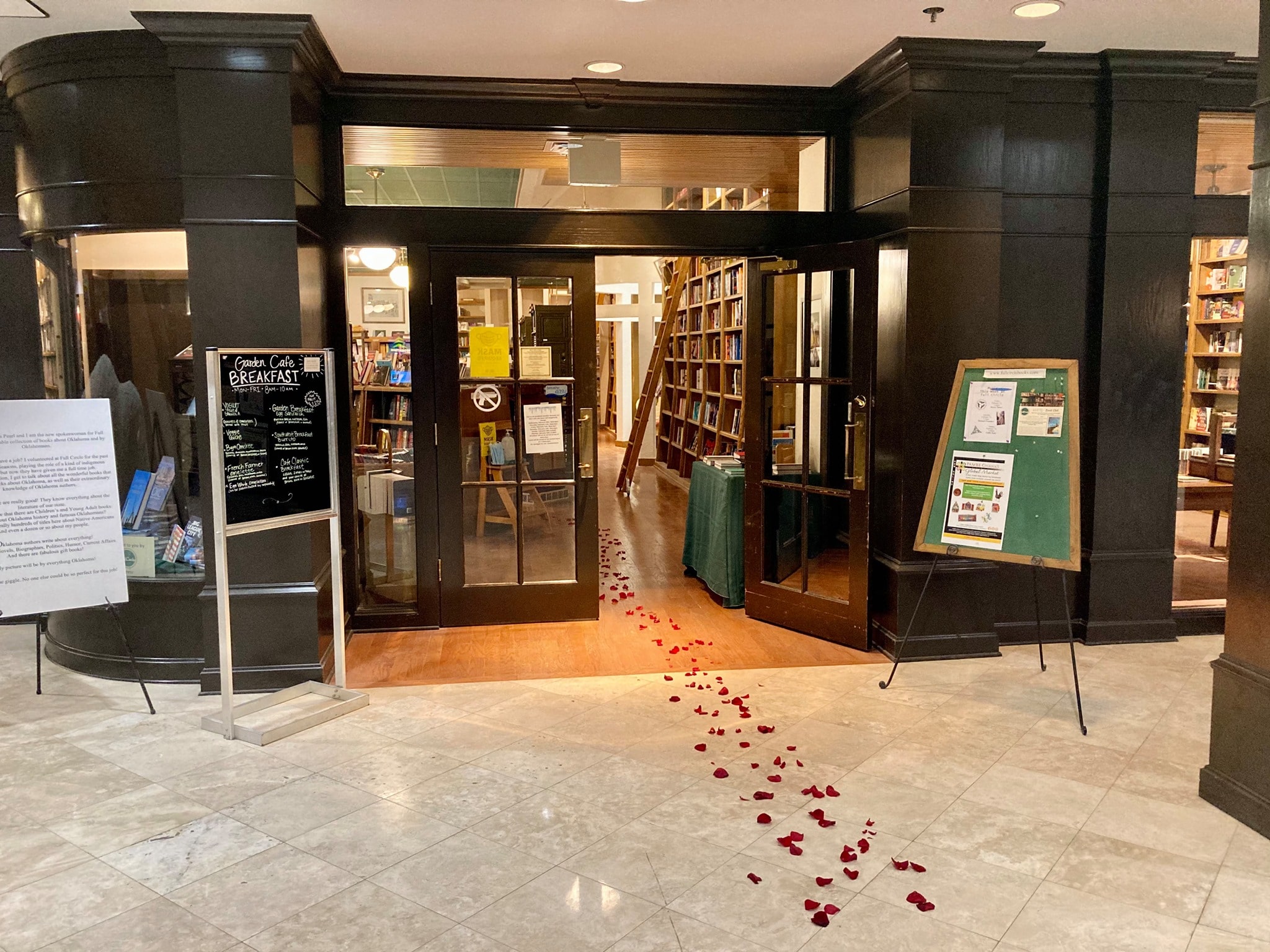 Looking for a quiet space to read and enjoy an afternoon off? Then Garden Café is the place you'll want to be. Located in Full Circle Bookstore, this charming little coffeeshop has an outdoor patio overlooking beautiful gardens, hence the name Garden Café.
Venture into Full Circle Bookstore, peruse the shelves, and once you find a good read, crack it open in the sanctuary of the café. Get cozy with a freshly brewed cup of coffee or quench your thirst with an Italian soda as you enjoy the sunshine. By nightfall, Garden Café turns into a live music venue and serves locally brewed beers and carefully selected wines, in addition to their signature coffees. Whether you need a mid-morning wake-up, a midday pick-me-up, or an evening night out, the Garden Café gives you what you're looking for.
Highlights:
Price: $
Yelp review: 4 stars
Sells snacks:✔️
Signature drink: Coconut milk latte – espresso made with coconut milk, brown sugar, and a sprinkle of cinnamon
Search for Oklahoma travel jobs.
No. 2: White Rock Coffee in Dallas, Texas
Image from the White Rock Coffee Facebook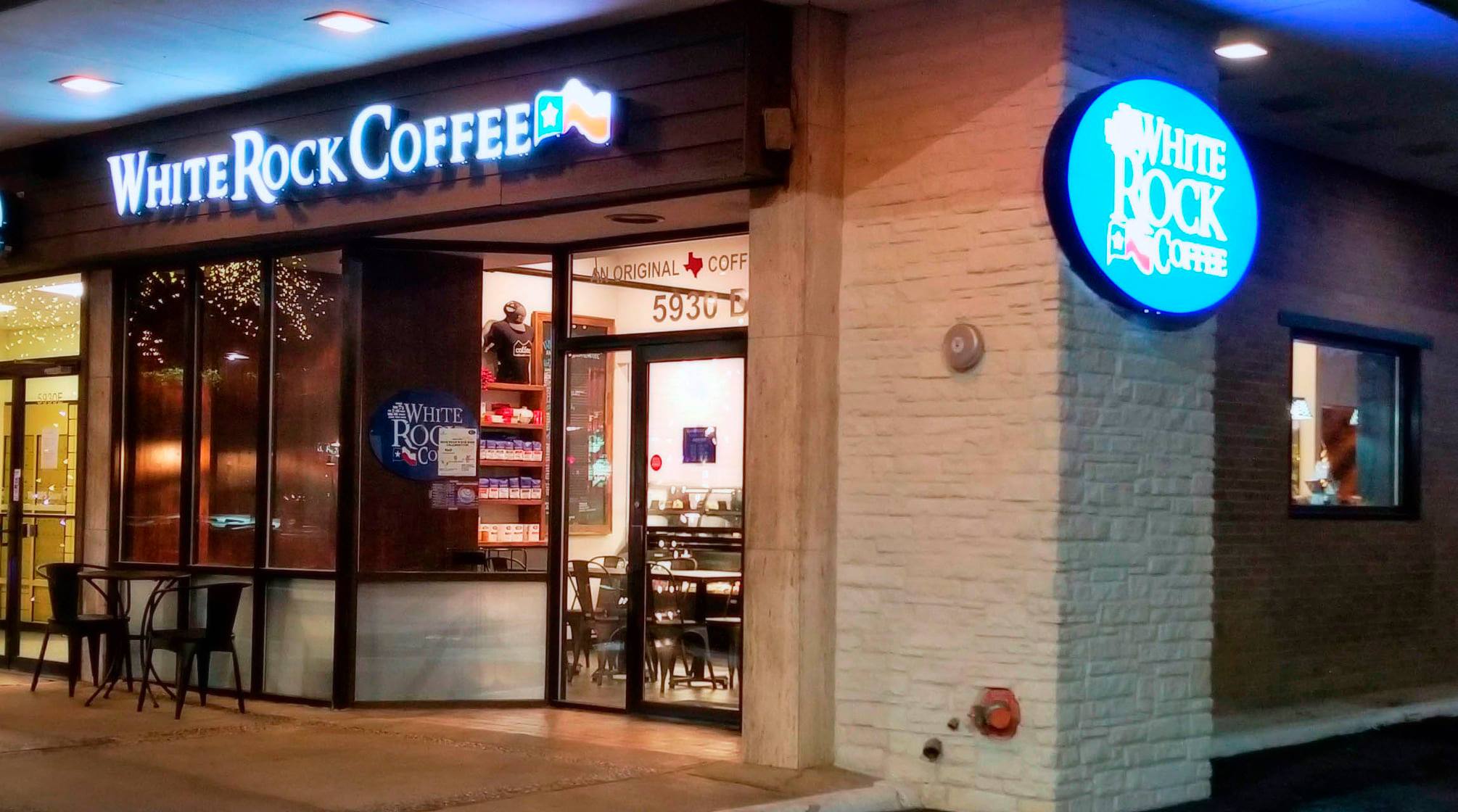 With daily Dallas temperatures in July ranging from 93 to 96 degrees Fahrenheit, head to White Rock Coffee for cold brews on hot days. There are four total White Rock Coffee locations across Dallas, and you can't go wrong with which one you visit.
In the early 2000s, Bob and Nancy Baker would entice the entire neighborhood with the aroma of their freshly roasted coffee beans. Neighbors and those passing by would stop and ask the couple what it was they were making, only to learn it was the sweet smell of their two espresso machines whirring. What started in their garage as a neighborhood bonding experiment turned into the successful coffee business, White Rock Coffee.
After years of teasing the neighborhood with the sweet smell of their brew, the Bakers opened White Rock Coffee in 2005 with a mission to become part of the 'hood. Now, more than 17 years, four coffeeshop locations, a roastery, and thousands of loyal customers, it's safe to say White Rock Coffee has been fully accepted into the community with wide open arms.
What sets White Rock Coffee apart from others is the close relationships they build with the farmers they work with. In fact, about 85% of the coffee they source is direct trade, meaning they personally know and communicate with the coffee grower or farm owner to purchase their coffee. Even better, the majority of the coffee used by this shop is Rainforest Alliance Certified, which means the farmer uses superior agricultural processes and take care of the migrant workers in the process. As cliché as it may sound, the truth is, White Rock Coffee tastes better because it's roasted and brewed with love and care.
Highlights:
Price: $
Yelp review: 5 stars
Sells snacks:✔️
Signature drink: Blended Adam Bomb – a strong vanilla-white chocolate latte flecked with cinnamon and coffee beans
No. 3: Bad Ass Coffee of Hawaii in Bernalillo, Albuquerque, and Alamogordo, New Mexico
Image from the coffeeshop Facebook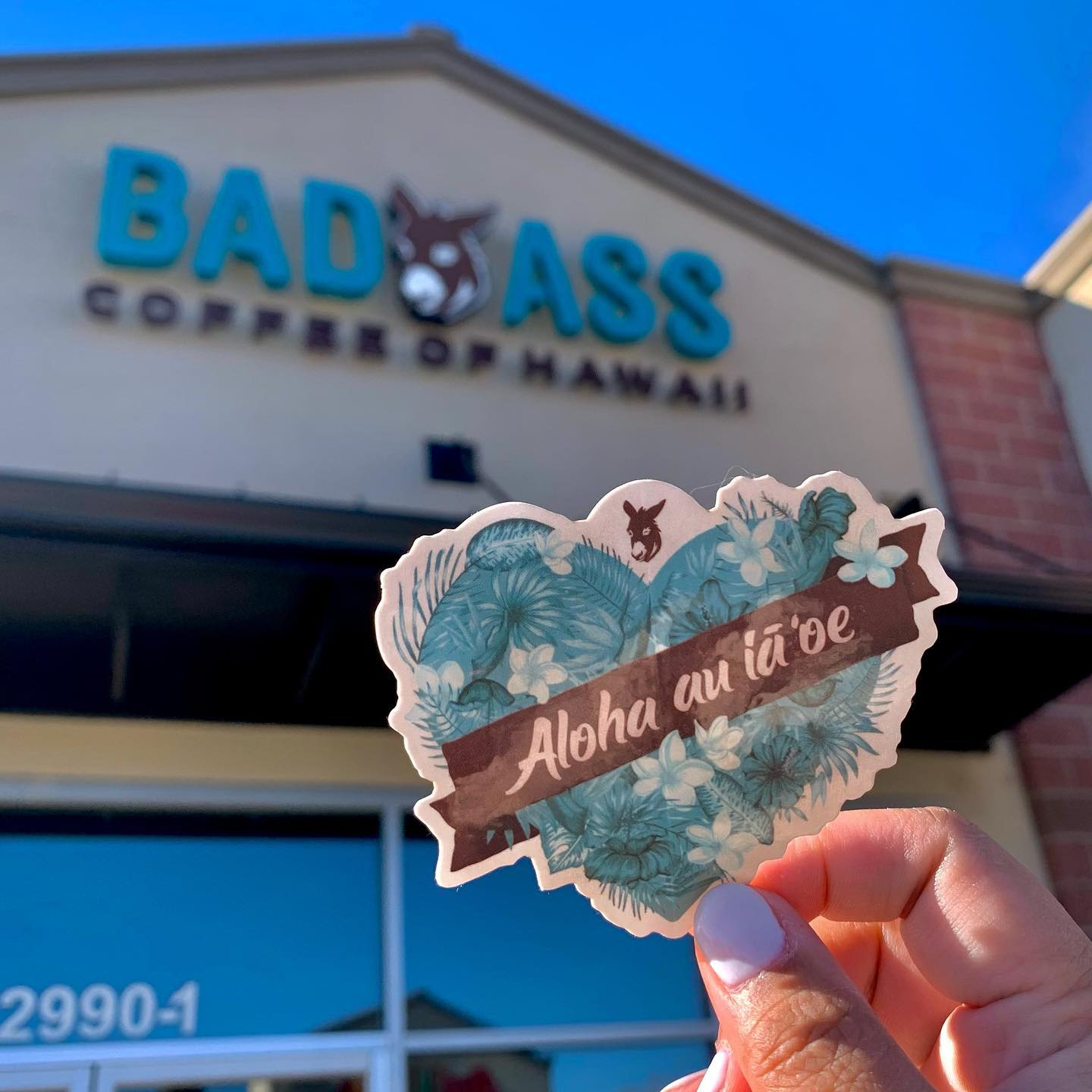 You can probably guess from the name, Bad Ass Coffee of Hawaii, that this popular New Mexico coffeeshop originally made its name on the Big Island of Hawaii. But it wouldn't stop there. Let's take a look to see how this Hawaiian coffeeshop gained adoring customers in locations across the country.
It all goes back to 1989 when this coffeeshop started to share the love of American-grown, premium Hawaiian coffee from Kauai, Oahu, Maui, Moloka'I, Kona, and Ka'u with coffee enthusiasts from all over the nation. Then, in 1995 stores opened throughout Utah, and today, Bad Ass Coffee offers their specialty blends in 24 shops across the U.S., U.S. Virgin Islands, and Japan.
With the belief that "no one should have to drink a bad coffee," Bad Ass Coffee takes pride in its high-quality coffees from multigeneration farms in Hawaii and international beans that are roasted to perfection. No matter what you order from this coffeeshop, you're guaranteed to experience coffee brewed to the strictest quality standards in every sip.
Highlights:
Price: $$
Yelp review: 5 stars
Sells snacks:✔️
Signature drink: Bad Ass Mocha – drip coffee mixed with dark chocolate and white chocolate
Search for New Mexico travel jobs.
Like what you're reading? You may also like: Top Places to Eat on the East Coast
Sample brews from the American South
While coffee is a beverage staple in the PNW and Northeast regions of the U.S., the South thrives more on tea, sweet tea to be exact. Alas, there are several coffeeshops across the South that take that challenge personally to produce top-notch brew in every cup. Here they are.
No. 1: Downtown Credo in Orlando, Florida
Image from the coffeeshop Facebook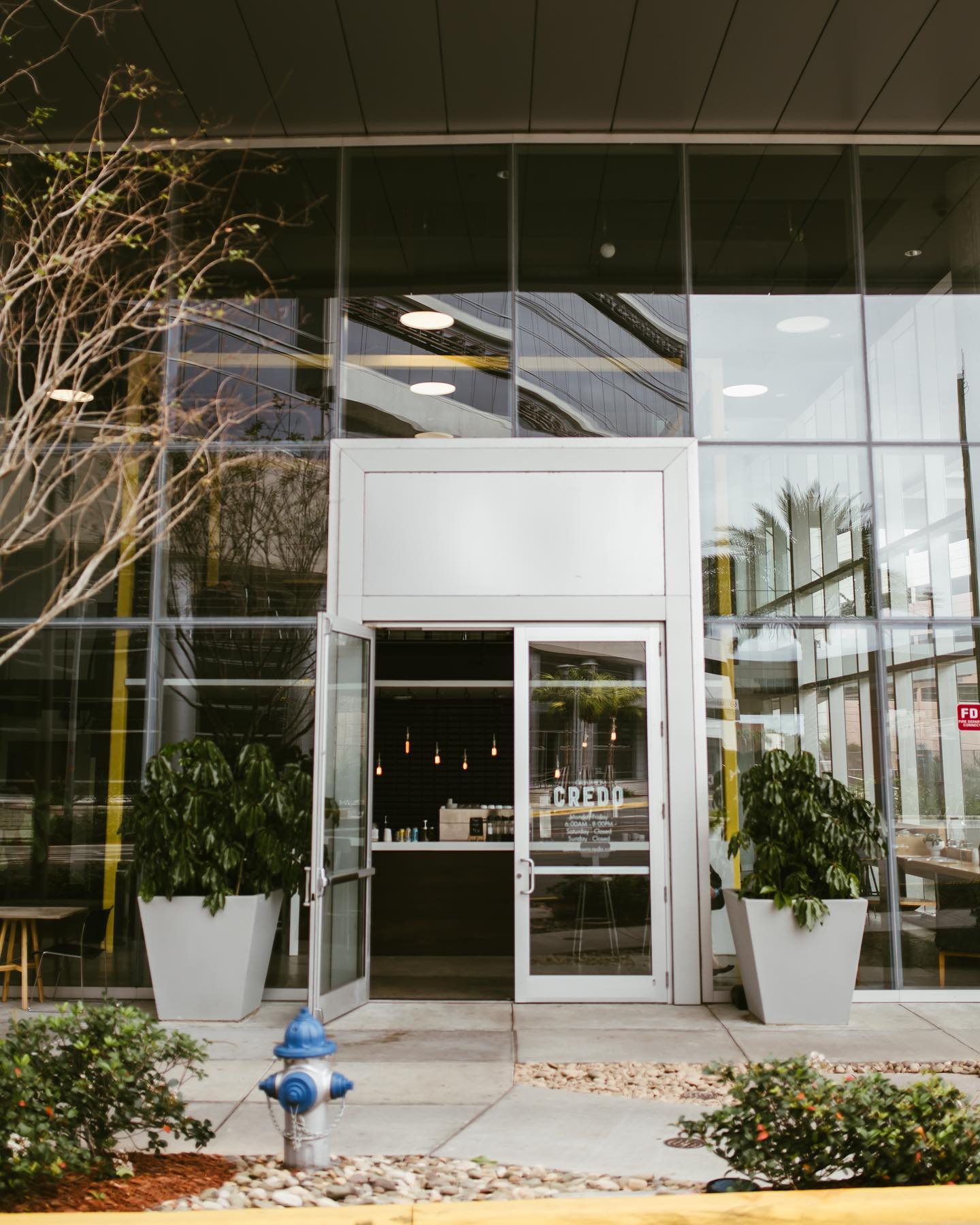 Do you think about where your money goes when you spend it? Downtown Credo wants to make sure you know exactly where your funds go after you purchase one of their extraordinary coffee drinks. When you order a cup of Joe from this coffeeshop, you can take comfort knowing your purchase "always supports a system that makes an impact for good."
One way they make a positive impact is through their "name your price" policy. At Credo, you don't just buy a cup of Joe, you decide what role your money will play in the supply chain. Each cup of Credo coffee not only tastes incredible, but also makes a positive difference in the lives of others.
In 2015, Downtown Credo opened its doors in Health Village and not too long after, they opened another location inside the North Quarter Market. Find the closest location to you and see for yourself what the hype is all about.
Highlights:
Price: $
Yelp review: 5 stars
Sells snacks:✔️
Signature drink: Orangesicle iced latte – cold brew coffee with orange syrup, vanilla syrup, and milk of your choice
Search for Florida travel jobs.
No. 2: Toomer's Coffee Company in Opelika, Alabama
Image from the Toomer's Coffee Company Instagram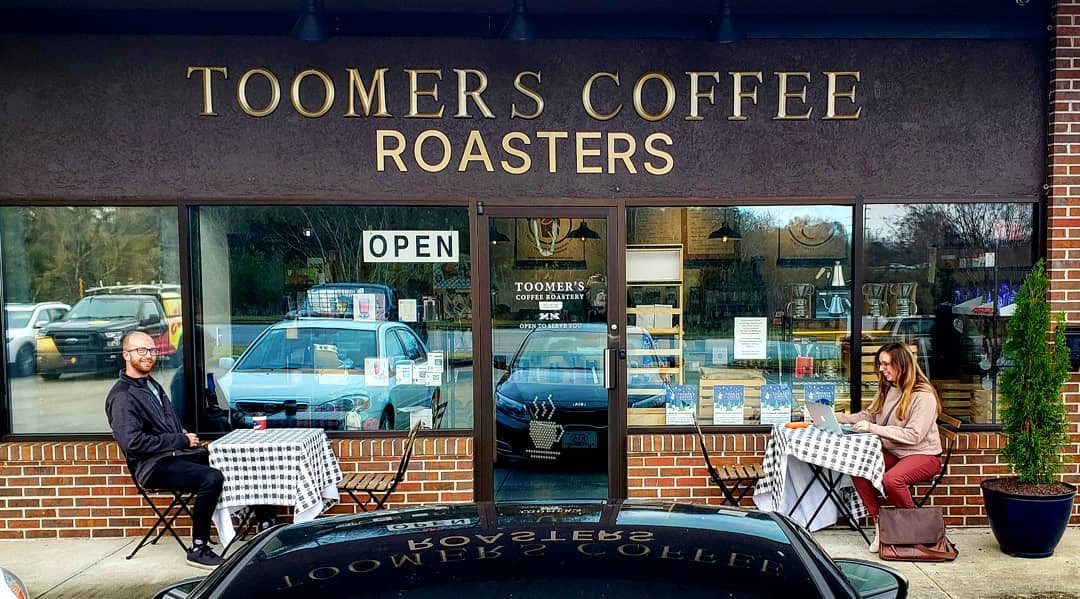 According to their website, Toomer's Coffee Company is "Alabama's most respected and enjoyed family-owned specialty coffee brand since 2004." And by the sound of satisfied sips that echo throughout the coffeeshop, it seems like the community of customers would tend to agree.
Toomer's Coffee began in 2004 as a "Ma and Pop" coffeehouse dream. In 2005, they added a second location in Auburn, and in 2006, started their own roasting operations. Almost 20 years later, and Toomer's Coffee offers a wide variety of over 30 uniquely healthier infrared/low acid specialty-grade coffees, the option for curbside pickup, and the chance to be part of a nationwide coffee subscription club. Shop their retail store to take home their best beans, dry rubs, and apparel!
Not only does Toomer's Coffee sell one-of-a-kind coffee drinks, pastries, and merch, but they also regularly host painting classes! Here, you can let your creative juices flow at the same time you re-energize with a java drink. Plus, the lowkey, quiet atmosphere makes it the perfect place for students to study!
Highlights:
Price: $
Yelp review: 5 stars
Sells snacks:✔️
Signature drink: Peanut butter cup frappe – dark chocolate blended with a whoppin' dollop of fresh ground peanut butter, topped with whipped cream and chocolate drizzle
Search for Alabama travel jobs.
No. 3: North Lime Coffee & Donuts in Louisville, Kentucky
Image from the North Lime Coffee & Donuts Facebook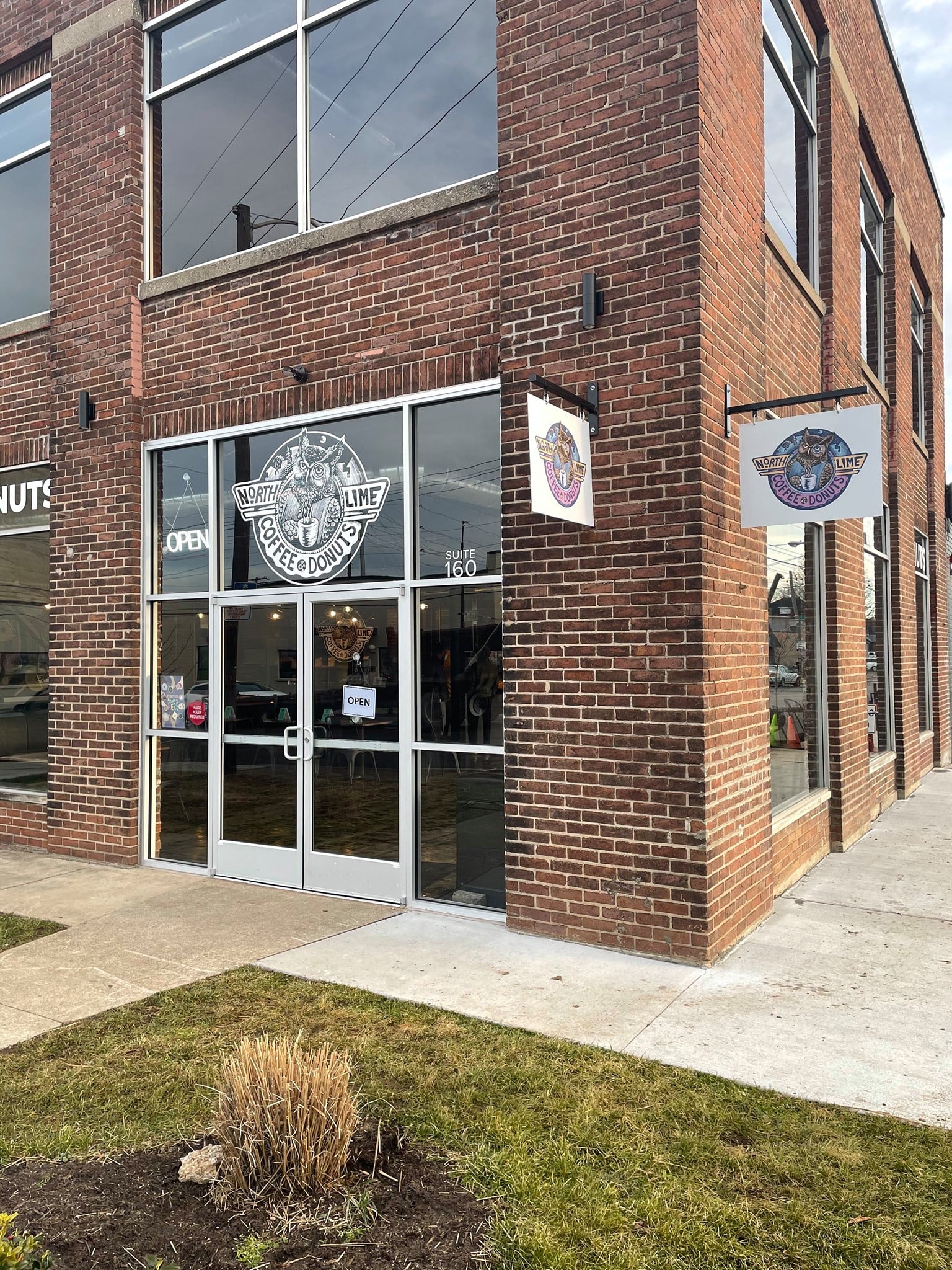 You know what pairs perfectly with coffee? A donut…or 12. And you can get exactly that from North Lime Coffee & Donuts in Louisville.
North Lime is the brainchild of three friends—Joe, Heidi, and Teddy—who believed that the "marriage between billowy, crisp dough, and smooth, complex brew" is something that can unite us all despite our differences. And in 2012, their mission was a success with the opening of North Lime. This year, they celebrate their 10th anniversary.
North Lime is much more than a coffee/donut shop, it's a community. Here, you can come to get away from your everyday responsibilities and tasks, and just simply take in the moment. Or you can sign up for latte art classes and learn the ropes yourself! These classes will teach you how to properly steam the milk and then use it to create beautiful works of art right in your cup. Buy a bag of beans and test your skills at home.
Highlights:
Price: $$
Yelp review: 5 stars
Sells snacks:✔️
Signature drink: Iced coffee with unsweetened almond milk – a refreshing iced beverage
Search for Kentucky travel jobs.
Taste some fresh Mountain State blends
Have you ever hiked a mountain at dawn to watch the sun rise? Now imagine doing that, but as you fully take in the beauty of the sunrise, you sip a nice cup of coffee. Sounds delightful, no? Well, when you take a med travel job in one of the Mountain States, you can make that scene a reality. Before you trek up the mountain, stop at one of these coffeeshops for a fresh morning brew.
No. 1: Nostalgia Cafe in Salt Lake City, Utah
Image from the coffeeshop Facebook
You know the coffeeshop, Central Perk, from the hit TV show "Friends"? Well, Nostalgia Coffee in Salt Lake City gives real-life Central Perk vibes with its homey, wholesome charm. Live out your "Friends" fantasy and treat your pals to a nostalgic visit at Nostalgia Cafe.
Grab a seat and appreciate the eclectic works of art done by local artists that adorns the wall as you decide on what to order. This coffeeshop café has downtown's largest menu of fresh, made-to-order foods that compliment your tea or coffee drink. If you're looking to try something you can't get anywhere else, you can also find yerba mate, a traditional South American caffeine-rich infused drink, from local experts at this coffeeshop.
Highlights:
Price: $
Yelp review: 4 stars
Sells snacks:✔️
Signature drink: Van Halen – a mocha hazelnut latte
No. 2: Giant Coffee in Phoenix, Arizona
Image from the Phoenix New Times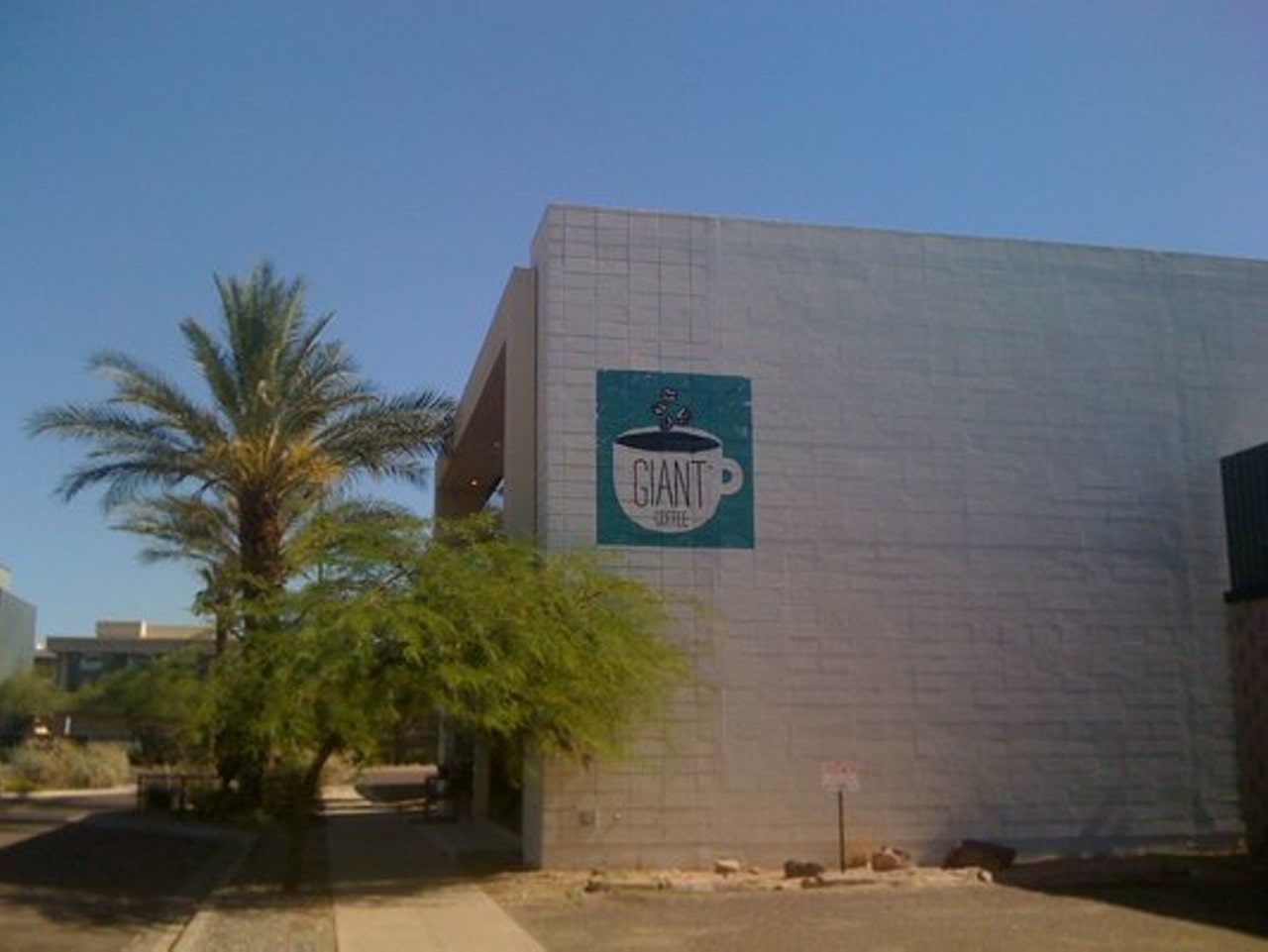 Sometimes the best way to get through the day is with a giant coffee. And now you can get a giant coffee from Giant Coffee!
This coffeeshop is the little sibling of Matt's Big Breakfast and it shows in the same simple, high-quality ingredients. Giant Coffee serves organic and fair-trade coffee roasted by Roastery of Cave Creek and also uses Holy Kakow out of Portland to give its mochas the perfect balance of chocolate and espresso.
While you'll usually find designated happy hours at restaurants or bars, Giant Coffee has embraced the concept for its coffeeshop. So, every day after 3 P.M., all baked goods are 50% off! Take advantage of this sweet deal and pair your coffee or tea order with a fresh-made bagel and jalapeno cream cheese or a fresh-out-of-the-oven muffin. Whatever you order, your tastebuds will thank you.
Highlights:
Price: $
Yelp review: 4 stars
Sells snacks:✔️
Signature drink: Smoke Jumper – complex espresso drink that's sure to give you the wake-up call you need
Search for Arizona travel jobs.
No. 3: Crema Coffee House in Denver, Colorado
Image from the Crema Coffee House Facebook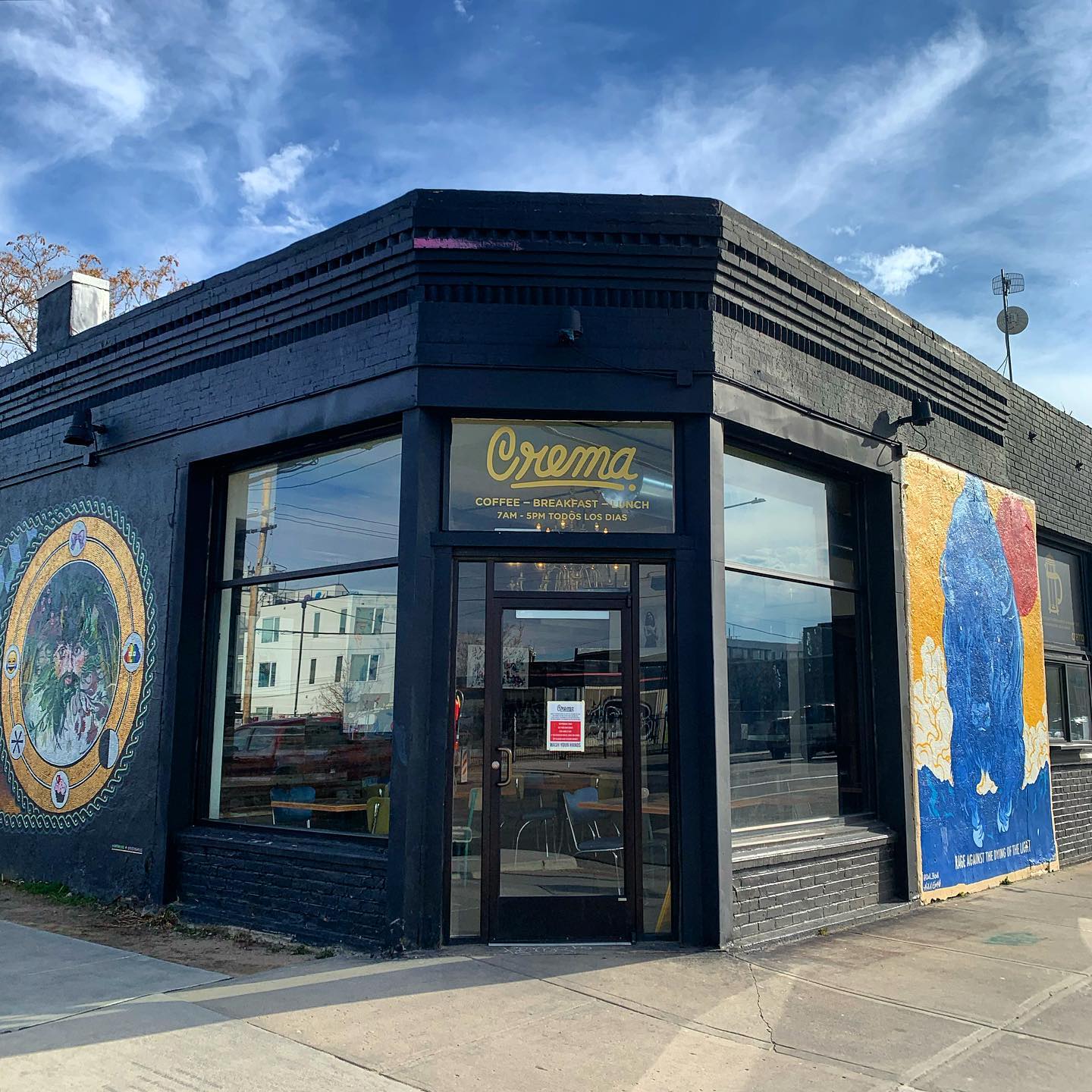 When Crema Coffee House opened its doors in 2009, they were one of the first on Larimer Street. Now years later, Larimer Street is bumpin' with bars, breweries, and other businesses, but Crema has held its ground. Actually, they've done better than that—they've expanded and now include a bodega location in Denver Central Market.
Crema Coffee House in Denver was one of the first cafes in the area to offer coffee from multiple roasters. Typically, at Crema Coffee House, you can find coffee options from up to five different roasters at a time. For example, there's the house espresso from Herkimer Coffee in Seattle, a guest espresso bean that usually comes from out of state, another signature bean used specifically for pour-over coffee, and one or two local French Press products. If you like options, this is the place to be.
Highlights:
Price: $
Yelp review: 5 stars
Sells snacks:✔️
Signature drink: Pour-over coffee – hot water poured over freshly ground signature coffee beans
Search for Colorado travel jobs.
Listen, you have the chance at an adventure of a lifetime. Being a travel nurse or allied medical traveler gives you the opportunity to explore parts and places of the U.S. that you may not have otherwise experienced. Like these coffeeshops! Because you know that you can't get a cup of Joe from just anywhere—it ought to be from somewhere that's going to deliver the highest quality coffee or tea drink, made specially for you. When you visit these coffeeshops, that's exactly what you get, and more. Find out for yourself and tell us about your journey on social media!