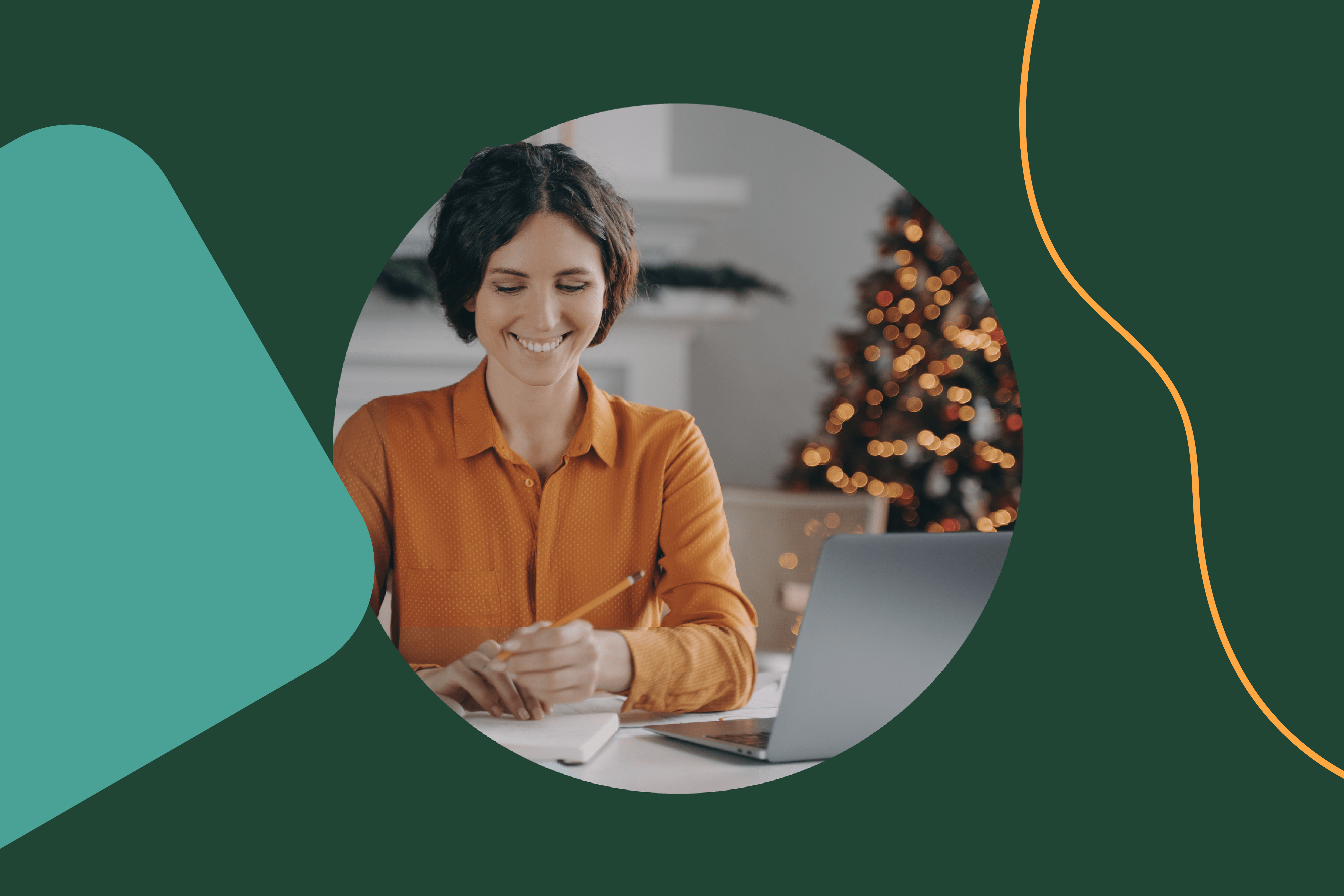 There's no wrong time for gift-giving, whether you're shopping for family and friends or a special someone named "you." From fun to self-care to practical, we have the best gifts for travel nurses and allied health professionals. Get ready to add your favorites to your wish lists…or to your shopping cart. 😉
The Ultimate Gift Wish List for Nurses and Allied Health Professionals
Enhance your personal care
Weighted neck wrap — starting at $28 on Etsy
Regardless of if you've been sitting on a long flight, sprinting from patient room to patient room, or simply standing for long periods of time, it's natural for tension to get trapped in your neck and shoulders. That's where a weighted neck wrap comes to the rescue.
With the ability to be heated in the microwave or chilled in the freezer, this care gift is a convenient and effective tool for you to maintain your health. Not only does the targeted, weighted pressure of the wrap soothe sore muscles, but it also aids in much-needed stress reduction. Even better, you can level up your relaxation by opting for a scented weighted neck wrap. Relaxation has never felt (or smelt) so good.
Detox bath salts — starting at $6 at Target
Ready to reset? Dip into a salt bath. Detox bath salts are the perfect gift not only for family and friends but also for yourself!
After a long shift caring for others, it can be nice to take a beat and soak your worries away (or at least try to). Since these salts often include minerals like magnesium sulfate, potassium, and calcium, salt baths help draw out toxins, purify the skin, and balance bodily systems. Combined with a calming ambiance, and maybe some essential oils if you're into aromatherapy, a detox bath can drastically relieve stress and anxiety, leaving you feeling rejuvenated and refreshed.
Foot massager — starting at $42 on Amazon
Love a good foot massage but don't have the time for weekly professional massages? Add an at-home foot massager to your wish list.
Using a foot massager presents a smorgasbord of benefits that extend beyond just momentary satisfaction. Regular foot massages can help lessen the tension held in your body, enhance circulation, and aid in temperature regulation — all of which promote more restful sleep! Win-win-win.
Aromatherapy candle — starting at $25 at Bath and Body Works
No matter if it's for your favorite holiday or a gift from your birthday wish list, it's always nice to have gift ideas on standby. Are aromatherapy candles on your wish list?
Imagine coming home after a hectic day at work, lighting an aromatherapy candle, and letting the soothing scent create a peaceful atmosphere. Try scents like lavender, chamomile, and ylang-ylang to unwind, replenish your energy, and maintain your emotional and mental health. Or if you're one for a lively vibe, go for invigorating fragrances like peppermint or lemon. Lighting and enjoying a scented candle is a simple, yet effective form of holistic care that anyone can benefit from.
Sleep mask — starting at $30 on Amazon
If you've never used a sleep mask, make room for your new best friend. Whether you're working the day shift or night shift, having a sleep mask on hand can transform your sleeping habits. Pro tip: for added comfort, opt for a weighted eye mask!
Having a sleep mask can make or break your quality of sleep. Not only do they block out light, which can interfere with the body's natural sleep cycle, but the gentle pressure a sleep mask provides can also foster deep relaxation and contribute to better sleep. For a profession as demanding as nursing or allied healthcare, getting good sleep can be a game-changer, leading to improved work performance, better decision-making skills, and overall enhanced well-being.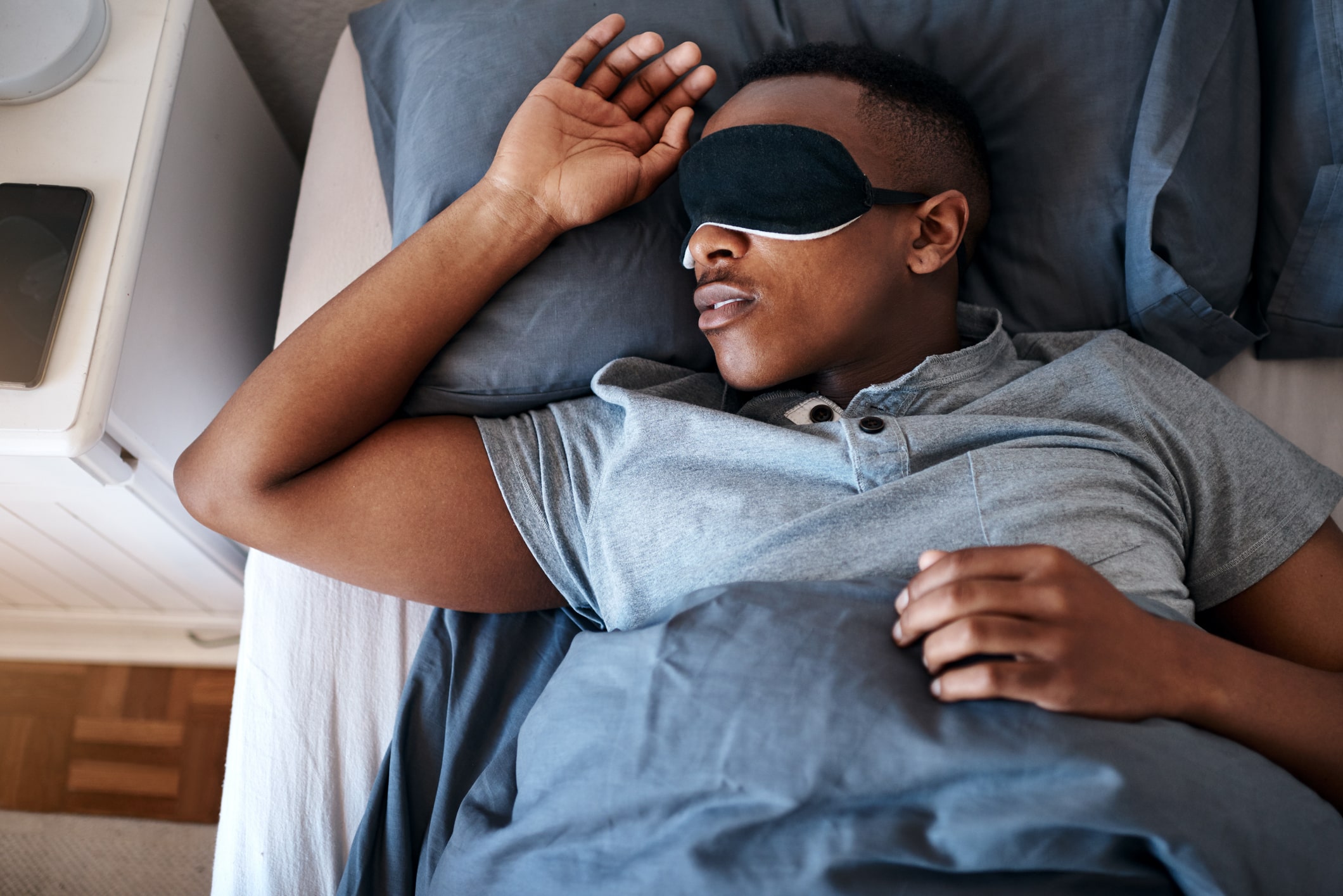 Unleash joy
Adult coloring book — starting at $15 on Amazon
Coloring books aren't just for kids. They can also be an outlet for nurses and allied health professionals both in and outside of work. This is why you should have at least one adult coloring book on your wish list.
By connecting with the colorful, immersive designs featured in these books, you can tap into a state of mindfulness. Coloring can provide a much-needed creative outlet and a calming antidote to a fast-paced healthcare work environment. As you engage in coloring, you're making art, boosting your concentration, and enhancing your fine motor skills. Coloring books are an invitation to a peaceful world where you can put stress and worry aside, and that in itself is one of the best gifts.
What Do You Meme? Nurse's Edition — starting at $22 at Walmart
You've heard of the game What Do You Meme? Now get ready for What Do You Meme? Nurse's Edition.
Made specially for healthcare providers, this game can be a fun and stress-relieving activity that you can do with friends and family, making it a perfect gift! Break away from your usual routine to hang out with your favorite nurse and stimulate your brain while you're at it. What Do You Meme? Nurse's Edition gives you a platform to share your experiences and challenges in a casual way, fostering a stronger and more supportive community.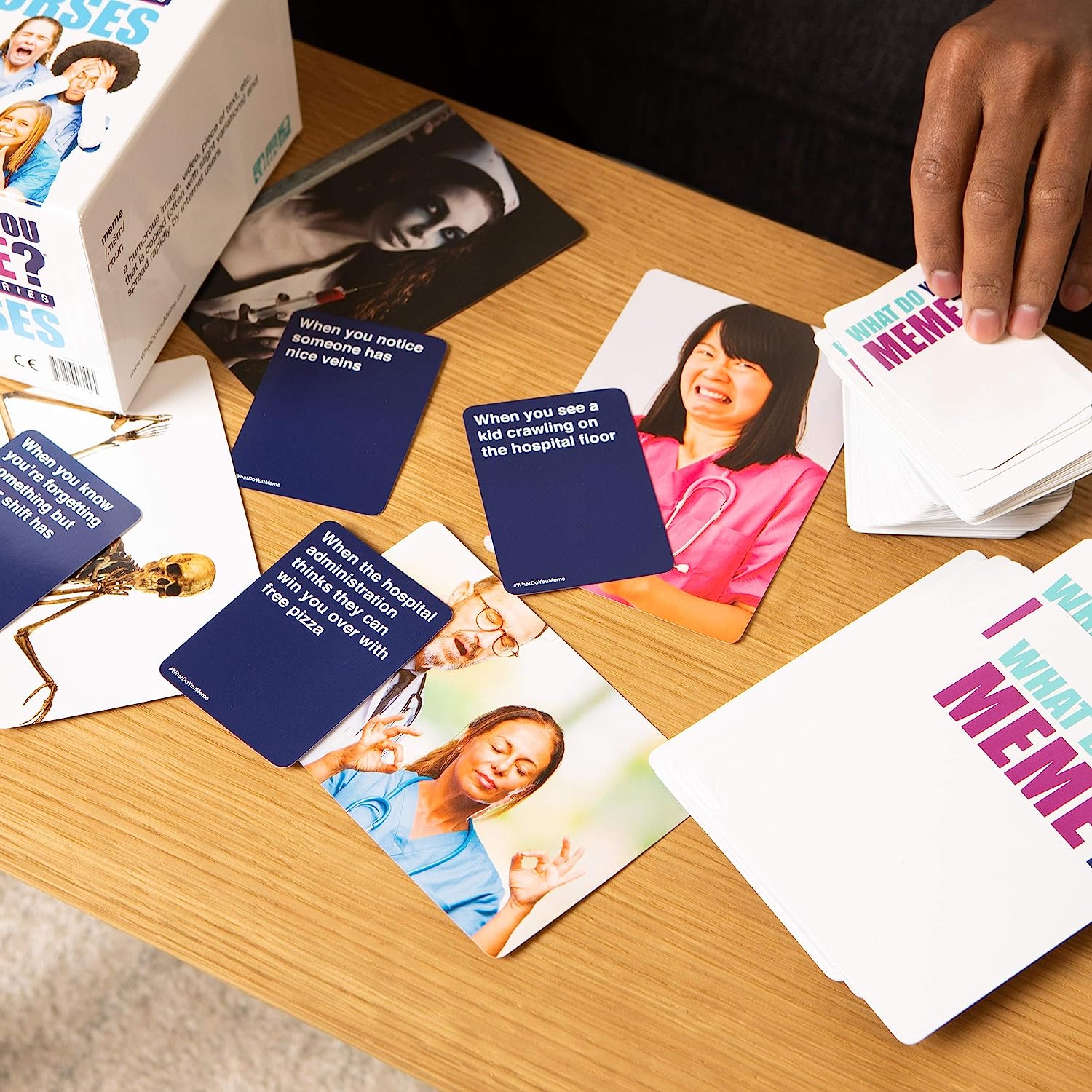 Related: 6 Ways to Keep in Touch with Your Med Traveler Friends
Syringe pens — starting at $10 on Amazon
Allied and nursing students, travel nurses, and allied health travelers tend to take a lot of notes. So, why not make the most of it and take notes with none other than pens that are shaped like syringes?! These syringe pens make a great gift for students in nursing school and full-time healthcare professionals, including you!
Resembling real-life syringes, these uniquely designed writing instruments add fun into your daily notetaking. A light-hearted way to celebrate the crucial role you play in healthcare, these pens deliver a dose of joy and novelty in your workday. As a bonus, they come in multiple colors!
Scrubs wine bottle bag — starting at $19 on Amazon
You don't have to be a wine connoisseur to appreciate this entertaining gift. Turns out, this scrubs bottle bag looks snazzy on any of your favorite beverage bottles.
If you're looking for gift ideas for a nurse, fellow healthcare provider, or yourself, this bottle bag makes for an ideal, whimsical, and thoughtful choice. Adding a playful touch to your favorite bottle of wine (or another beverage), this mini outfit celebrates your profession in a unique way. It's quirky, fun, and shows appreciation for your work. The only thing it's missing is the scrub pants.
Medicine coffee mug — starting at $20 on Etsy
If you're anything like us, then there's a likely chance that starting your day with a strong cup of coffee is a cherished ritual for you. That's why this personalized medicine-themed mug is a must-have for your wish list.
Adorned with witty medical puns, this mug is guaranteed to bring a smile to your face and others'. Plus, a medicine-themed mug offers the best of both worlds with entertainment and functional utility. Since you often work long, intense hospital shifts, a good coffee mug can be a trusty companion to keep you energized throughout the day.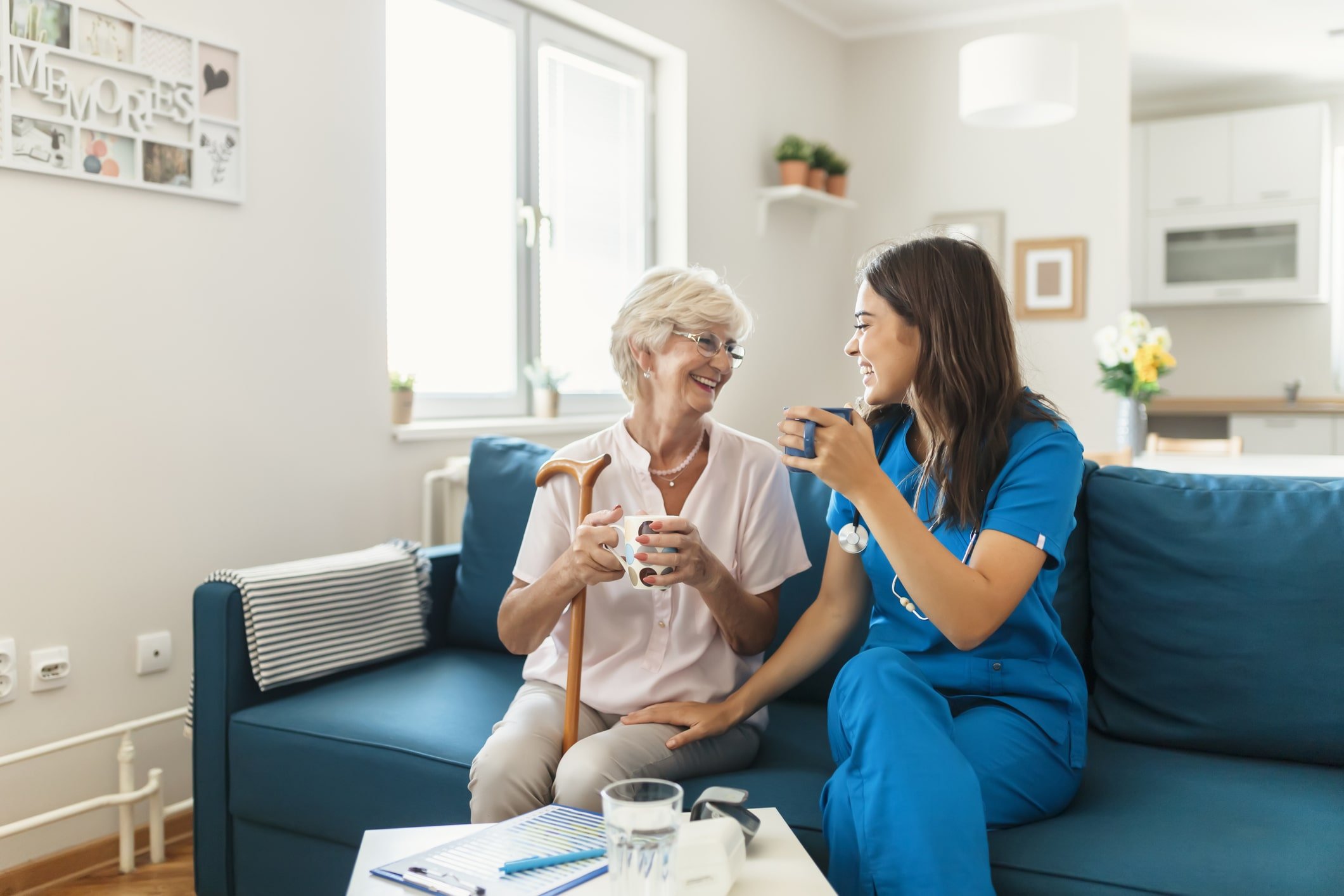 Unwrap practicality
Shoe travel bag — starting at $16 on Amazon
Being a travel nurse or allied health traveler means you're often on the move. From traveling to different locations to commuting to work, having a reliable shoe bag can come in handy.
A convenient solution for storing and transporting your footwear, a shoe bag ensures your kicks stay fresh, dry, and separate from your other belongings. The best part is there are several options with different compartment options, so you can make sure all your shoe MVPs have a safe storage space. If you don't yet have one or need to upgrade your current bag, add this practical gift to your wish list.
Shoe insoles — starting at $40 at Dick's Sporting Goods
Having a comfortable pair of shoes can make or break your day. Life hack: put shoe insoles on your gift ideas wish list.
Your feet, legs, and back can feel the effects of standing for long periods and rushing between patients. Shoe insoles offer additional cushioning, absorb shock, and provide extra arch support to help alleviate pressure on your feet and lower body. Add them to a good pair of shoes and you've got yourself the perfect combo. From memory foam to gel, there are loads of insole options that prioritize comfort and support.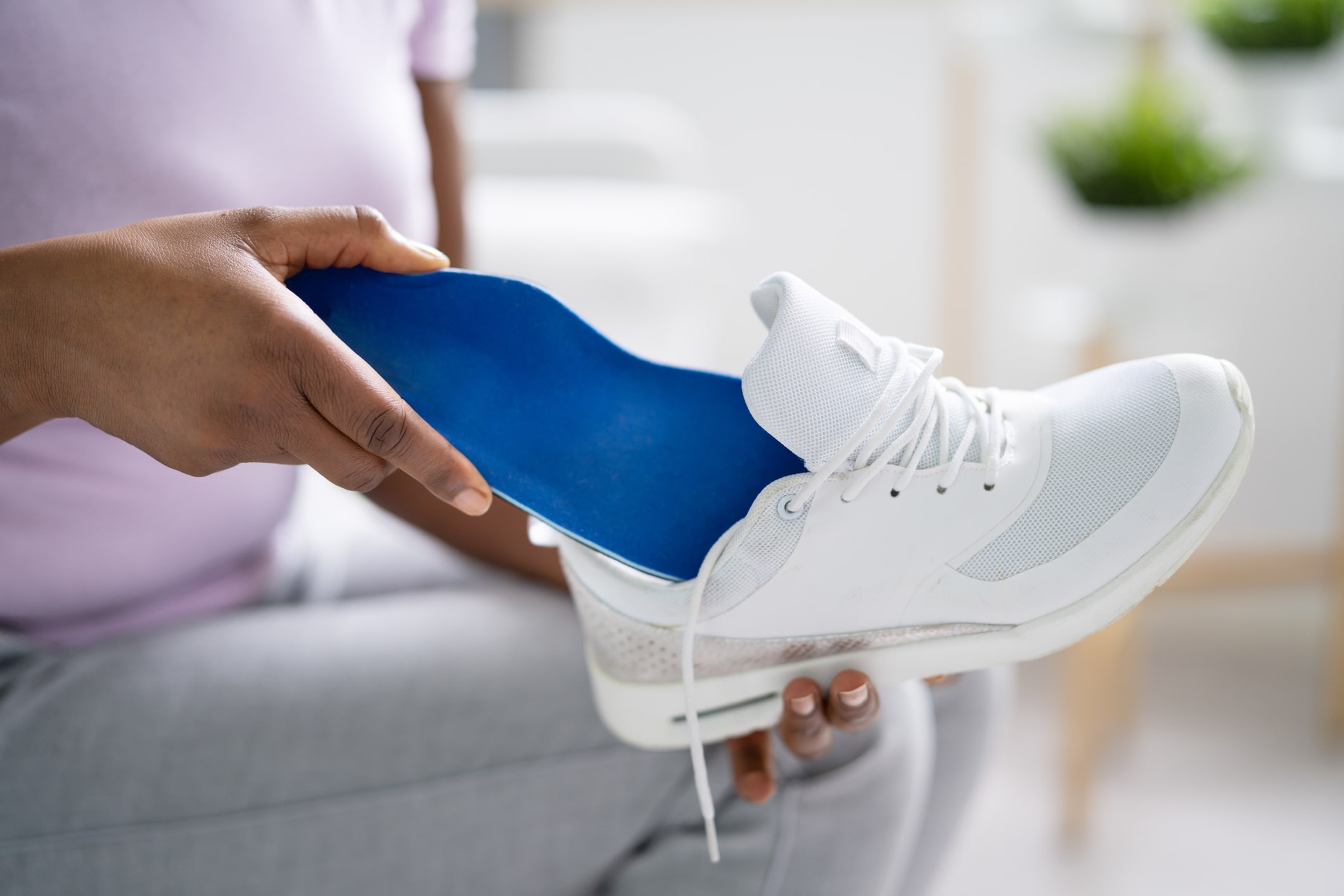 Stethoscope carrying case — starting at $12 at Walmart
Ever get tired of carrying your stethoscope around your neck? Done with having to untangle it from your tote bag? Those days are gone, thanks to a nifty carrying case made specifically for nurses and allied professionals like you!
Think of the case as a protective home for your essential piece of medical equipment. It not only keeps your stethoscope safe from potential damage but also helps maintain hygiene and makes transportation effortless, ensuring your stethoscope is always within reach when you need it. Offering practicality, cleanliness, and peace of mind, a stethoscope carrying case could make your life a little easier.
Insulated lunchbox— starting at $15 at Target
You know how important it is to fuel your body, especially when you're working long shifts at the hospital or other healthcare facility. Having an insulated lunchbox to bring to work can expand your snack options so you remain invigorated throughout the whole day.
One of the perks of a portable lunchbox is that it keeps your food at a safe and enjoyable temperature, no matter if it's hot or cold. That way, you can treat yourself to a nourishing meal or snack during your workday and maintain your health while managing the demands of your profession. Additionally, with so many shapes, designs, and sizes, you can pick out the exact container that fits all your needs and matches your personality, and add to your wish lists.
Reusable water bottle — starting at $16 on Amazon
Staying hydrated can fall to the back burner when you're trying to keep up with a busy day. But using a reusable water bottle can be a simple and effective reminder.
Water plays a vital role in nearly every function within the body, so when you're adequately hydrated, your body can perform more efficiently, and you can do what you do best while feeling your best. Not sure which water bottle to add to your gift ideas wish list? Here are our suggestions:
Fusion Medical Staffing swag
Ever wonder where we get our stylish, yet practical Fusion Medical Staffing swag? You can have some, too! Simply browse our online store and share the product links for what you want with family and friends who receive your wish list.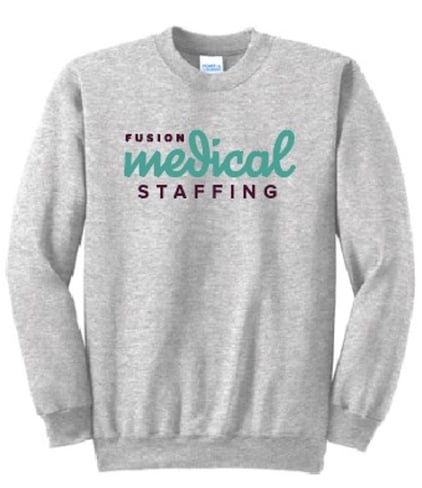 And with a new, refreshed look, now's the perfect time to get your Fusion Medial Staffing branded clothing and accessories. Ceramic mugs, crewneck sweatshirts, name badges — there's something for everyone on the Fusion Medical Staffing store. When you get your items in the mail, share a photo, and tag us on Instagram or Facebook!
It feels nice to receive a gift, and wish lists can enhance the experience even more. Whether it's a relaxing care package, high-quality shoe insoles, or a personalized mug, these are the best gifts that can make your workdays and travel experiences brighter. So, add your fave gift ideas to your wish list and act surprised when you unwrap it at your next celebration!