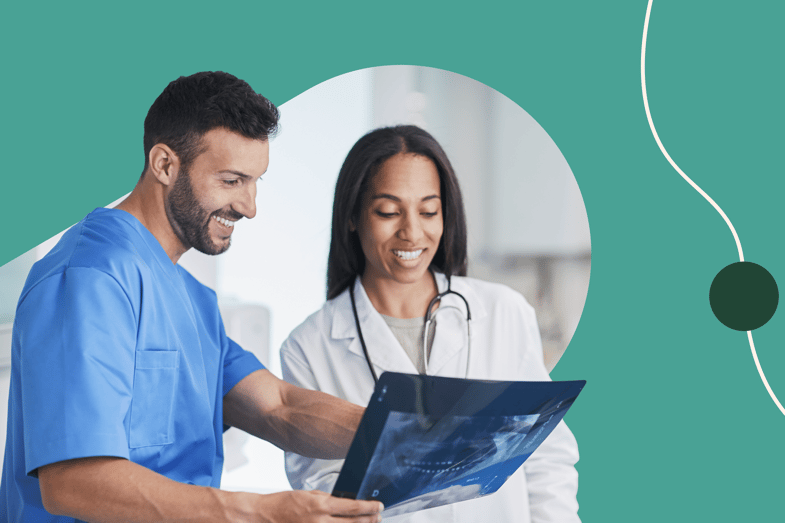 No matter what kind of radiology professional you are — including radiologic technologists, nuclear medicine technologists, magnetic resonance imaging (MRI) technologists, and computed tomography (CT) technologists — professional licensing is a must if you want to put those rad skills to good use. Wondering which state licenses you should prioritize to help boost your career? Give yourself a little more edge and add these radiologic state licenses to your arsenal of tools.
3 Top Radiology State Licenses to Enhance Your Travel Career
California state license info
Are you one for sandy beaches and palm trees? Get your California state license in your area of expertise and experience "the Golden State" for yourself!
Aside from the obvious benefits, like the beautiful scenery, amusement parks, and In-N-Out Burger, there are many benefits to working in radiology in California. One that stands out above the others is the chance to make a positive difference in a state that faces an acute shortage of radiologists.
"The demand for imaging is outpacing what we're doing on the training side," said Dr. Yaghmai, professor and chair of radiological sciences at the University of California, Irvine. "The number of radiologists in the workforce is not growing as fast as the population and the demand for imaging."
The first step in obtaining professional licensure in California is to submit an online application, as well as the application fee, to the Radiologic Health Branch (RHB) in the California Department of Public Health. Note: there are different forms for radiologic technologists, X-ray technicians, and nuclear medicine technologists, so make sure you fill out the appropriate document.
Within 30 days of receiving your application, the RHB will send an email to let you know your application was accepted. If, for some reason, your application was denied, you'll be given specific instructions for what's needed to reapply.
Now that your application has been approved, the RHB will reach out again with details on how to register for the American Registry of Radiologic Technologists (ARRT) exam. With the test in your rearview mirror, the only thing left to do is wait for your passing grade.
You should know your results within 45 days of taking the test — if you passed and were issued a certificate or permit, your name and certificate/permit information will be listed on the Certificate and Permit Search Tool. You'll then receive your certificate/permit within four-to-six weeks from the issued date.
To get the most out of your California state license, renew it every two years by completing 24 units of continuing education during each two-year period. That way, you have the option to return for another radiology travel job without having to go through the whole process a second time.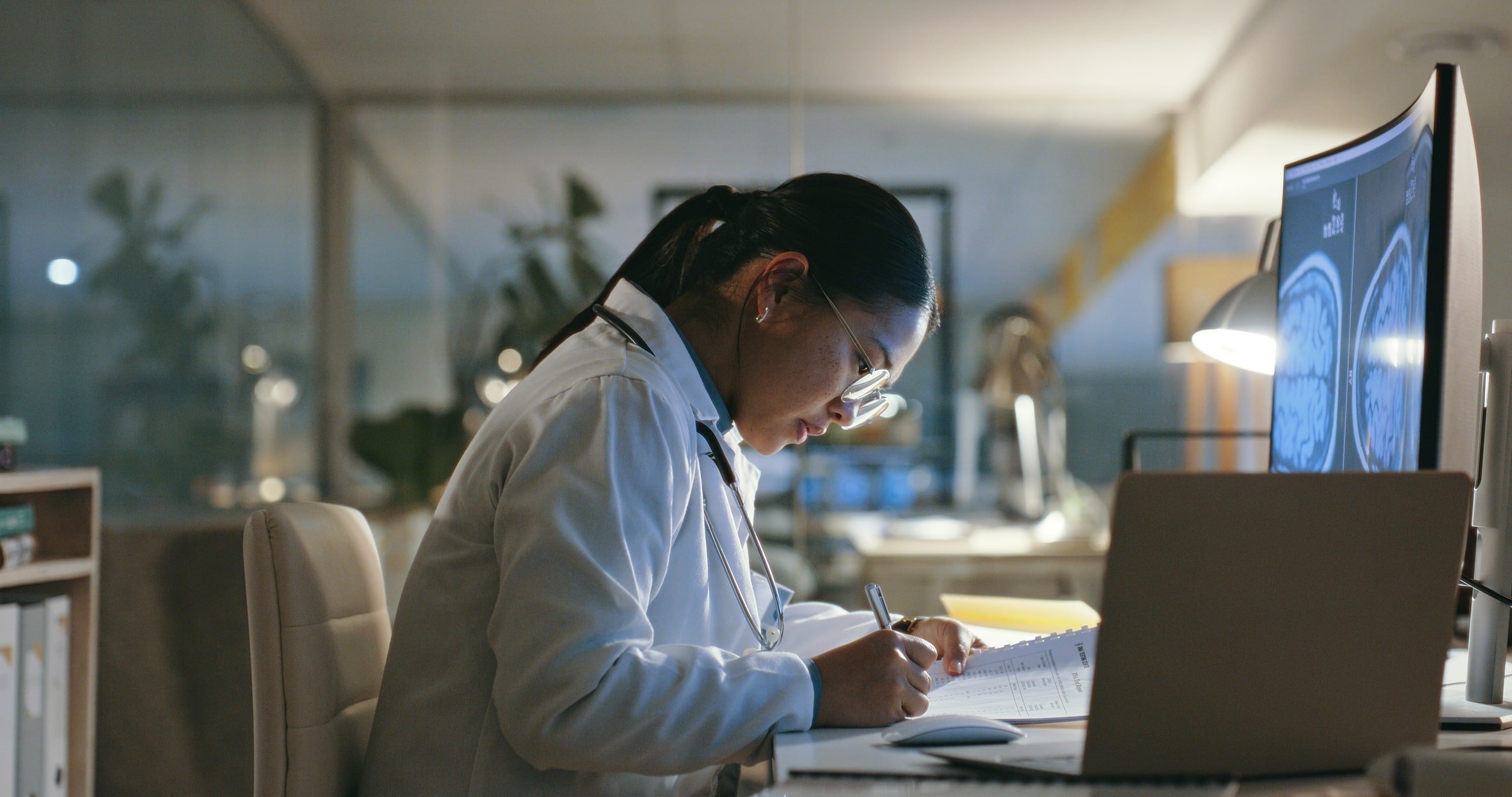 Details on a radiology state license in Texas
They say everything's bigger in Texas, and that may be true even for the need of radiology and imaging professionals across the state. Know how you can help? Get your Texas state license.
Adding this state license to your collection can be a strategic career move. With numerous hospitals, clinics, and diagnostic centers continually in need of skilled radiologic technologists, you can contribute to the vibrant healthcare sector through top-quality care.
Like California, to get your Texas license, you must first pass the ARRT exam. In addition to the ARRT exam, Texas also requires all respiratory care practitioners, medical radiologic technologists, and non-certified radiologic technicians to successfully pass the Jurisprudence (JP) exam. Luckily, they make it easy on you and provide online exam resources and entry so you can take it from wherever you are!
Then, you can go through the pre-licensure process via the Texas Medical Board (TMB). During this phase, you'll fill send your necessary documentation to the TMB. Those may include your certified program transcript, birth document, ARRT certification, and fingerprint report.
When your professional docs are received, you'll progress to the licensure stage. This is the part where you fill out an online application, pay an application fee, and answer a series of questions about your professional experience. Once it's submitted, you may receive an email asking for supplemental documentation, as well as providing log in information to the license application messaging and status (LAMAS) system. Here, you can submit additional forms and check the status of your application.
Having a Texas state license opens new possibilities for you and your travel career. Whether you're a newcomer to the field or an experienced professional looking to further establish yourself, getting a radiology license in Texas is worth considering.
How to get your Oregon state license
National Park access. ✅ Top-tier coffee shops. ✅ Gnarly ski trails. ✅ Oregon has it all. Find out for yourself by getting your radiology Oregon state license.
Obtaining an Oregon license as a radiology professional presents a host of opportunities and benefits. Not only does the license validate your professional expertise and competence, but it also opens the door to a dynamic healthcare community.
First things first, have you passed the ARRT exam? Once that's in your rearview mirror, you can apply for a permanent initial license from the Oregon Board of Medical Imaging. The application process involves submitting proof of ARRT certification, an application form, fingerprinting, and an application fee. In general, it takes about two weeks to receive professional licensure in Oregon, but once you do, you can start making a positive difference in your field.
To keep your license active, you'll need to renew it online every two years. Be aware that your Oregon certification expires on the first day of your birth month. That means that if you were born on August 25, your Oregon medical imaging license expires every two years on August 1.
From radiologic technologists to nuclear medicine technologists, an Oregon license can broaden your professional horizons by allowing you to serve a wider and diverse patient base. In an increasingly connected world of healthcare, having another state license in your field equips you with the flexibility to provide your skills where they're needed most.
Frequently asked questions
Do all states require radiologic licensure to practice?
No, but the more state licenses you have, the more marketable you are as a traveler. Having multiple licenses can enhance your professional versatility and increase the number of locations where you're eligible to practice. This autonomy to move and work freely can boost your career prospects and earning potential.
Can I transfer my radiology license to another state?
While the ARRT certification and registration don't automatically transfer from one state to another, the ARRT has agreements with some states to make it easier for you to get licensed in a new state.
However, some states may require you to go through their specific licensing process, even if you hold a valid license in another state. It's essential to research the licensing requirements of the state you're considering working in and reach out to their licensing board directly for the most accurate information.
Are my radiology state license fees reimbursable?
We know that the cost of licensing, certification, and education adds up quickly. That's why we pay you back as soon as you get a job in the state you received the license in. Other agency-covered costs include temporary housing, meals, and parking.
Want to be on the top of your travel radiology career? Getting your California, Texas, and Oregon state licenses may be your golden ticket to get there. Known for their robust healthcare systems, these states offer a plethora of opportunities for radiology professionals like you!