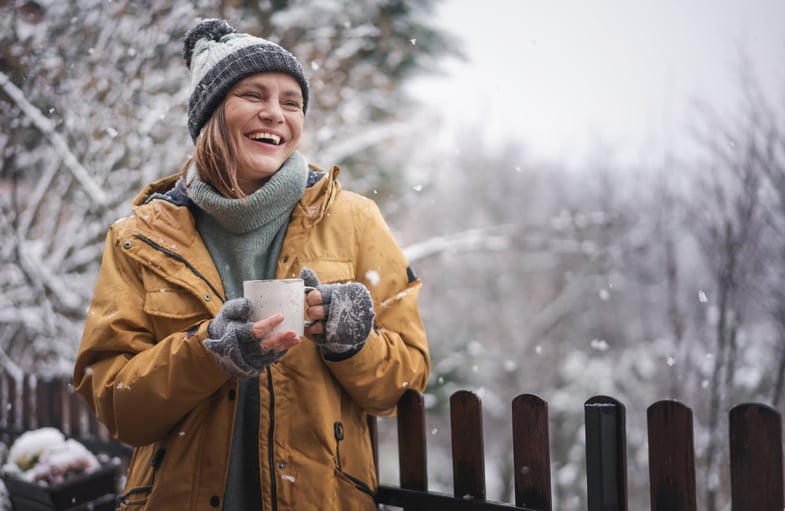 Oh joy, the winter season is among us. Haven't you heard? It's the best time of the year! Are you ready for the holiday sweaters, glistening snow, and below-freezing temperatures? If you, too, responded with a big fat nope, I hear you.
Top 6 Travel Locations for Winter
The common idea of winter isn't everyone's cup of cocoa, pun intended. The whole chilly weather, cute and cozy outfits, and sledding thing sounds great in theory, but when it comes to being hot or cold, some of us would rather sweat than shiver. So, if you prefer t-shirts over winter coats, take a peek at these top 3 travel assignment locations that are prepped and ready for you this winter season.
No. 1: California
If you love sandy beaches, celebrities, or the chance to earn a six-figure salary, head on over to the Golden State. Not only is California one of the states most in-need of medical professionals like yourself, it's also summer weather yearlong. At its coldest, maybe spring.
Enjoy 13 weeks of temperate climate and on your days off, experience world-famous cultural institutions and national parks, like Yosemite or the Golden Gate Bridge. California is full of possibilities and the only way you'll find the adventure is if you get out there!
Search for California travel jobs.
No. 2: Texas
Did somebody say, "Yee haw!"? Grab yourself some delicious barbeque and live it up in the second largest U.S. state., also known as the Lone Star state or more commonly, Texas.
Pro tip: If you want to stay away from the occasional snowfall, stick to the center or south-side of the state. Otherwise, live it up in the dry heat and do like Texans do—order Texas-shaped waffles, wear the state flag, and then sit back and tune in for a football game.
No. 3: Florida
Float into Florida for the mildest winter in the Continental U.S. Known as the sunshine state, Florida is the warmest state in the country with an average daily temperature of a nice, refreshing 70 degrees Fahrenheit. Spend time outdoors in the perfectly balanced Florida weather and camp on the beach or let your inner child out at Disney World.
Search for Florida travel jobs.
And because we realize winter truly can be a holly jolly, magical time of the year, we've also included the top 3 states where you would want to be to rock cozy sweaters and boots—because baby, it's cold outside.
No. 1: New York
You know when you walk outside and immediately, your face hurts from the cold? That's New York during the wintertime. And that's why you should always bundle up, folks.
Snowy weather means skiing, sledding, ice fishing—oh my! If you're less of an athlete (like me, hello!), visit Times Square or check out the Winter Jazzfest. There are tons of things to do in the city that never sleeps, even during the coldest months of the year.
Search for New York travel jobs.
No. 2: Pennsylvania
Wear layers because the Keystone State might turn you into Frosty the Snowman if you don't. Known for heavy snowfall and freezing cold spells, Pennsylvania is the true definition of winter.
Get enchanted by the Macy's Light Show or take advantage of all of the discounted museum days and take in the incredible history the state has to offer. Did you know that no one today knows when the Liberty Bell was first cracked? Or that the last big crack happened on George Washington's birthday in 1846? What fun facts.
Search for Pennsylvania travel jobs.
No. 3: Virginia
With forests making up 62 percent of the state, Virginia is a winter wonderland you don't want to miss. You'll feel like you're visiting the inside of a snow globe because of the beauty and the amount of snow.
Ski down freshly snow-capped mountains or give your feet a break at a winery before you sit by the fire at a cozy cabin. If you like mesmerizing scenery, thrilling adventures, and a hint of U.S. history, Virginia is the place to be.
Traveling medical workers are needed all across the country, so you can browse travel jobs in any state whether you're into snow angels or the warmth of sunshine or maybe both. Lucky for you, Fusion Med Staffing has countless travel jobs just waiting for you. Take a look to find your perfect winter getaway.