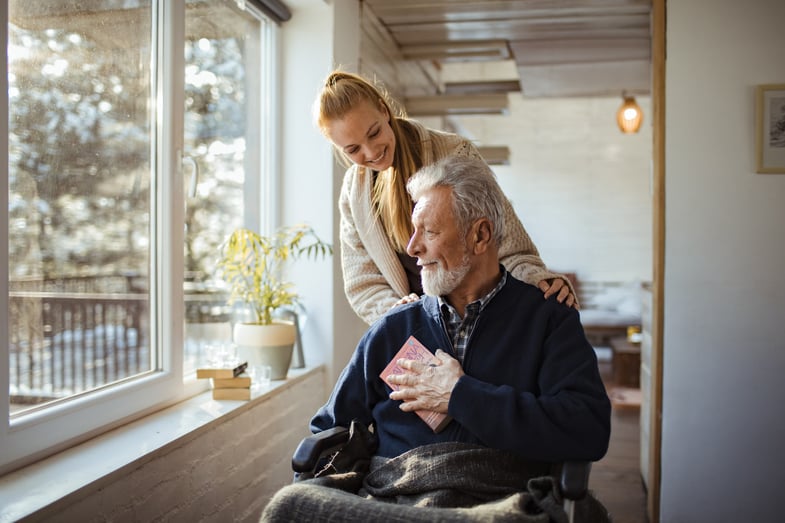 The holiday season is full of festive spirit and enchanting ambience, making it a lovely time to rest and relax for many. But there's also a unique magic to working during this period that is often overlooked. Not sold on working during the holiday season? Check out the top reasons to work a holiday travel assignment.
4 Reasons You Should Work a Holiday Travel Assignment
Earn holiday pay
One of the best parts of being a travel nurse or allied health traveler is the chance to earn top dollars. And when you work during the holiday season, you could receive even more thanks to holiday premium pay and overtime hours.
Since many hospitals and healthcare facilities have a higher demand for medical professionals around the holidays, you may be able to secure a more attractive pay package with holiday premium pay and overtime pay. Your holiday and overtime pay rates will differ depending on the staffing agency you work for and the contract terms with the facility.
As a Fusion Medical Staffing traveler, you can count on getting paid time-and-a-half when you work on most federal holidays including Labor Day, Memorial Day, Independence Day, Thanksgiving day, Christmas Day, and New Year's Day. This extra pay is based on your taxable hourly rate, or basic pay, and can not only boost your overall income, but also provide an opportunity to save for future travel or personal goals like managing your student loans.
Have questions about how holiday pay and overtime pay works at Fusion Medical Staffing? Reach out to your Fusion Medical Staffing recruiter to find out everything you need to know.
Enjoy more assignment options
Working holiday shifts as a travel nurse or allied health traveler can open up a world of opportunities for more diverse assignment locations. Because many full-time employees decide to take time off, more assignment options may become available — maybe even in places you've always wanted to visit! From tropical U.S. destinations to top ski towns, there are plenty of travel jobs waiting for you to work on a holiday.
You could also benefit from more shift options, allowing for enhanced control over your schedule when you work on a holiday. With increased patient loads, hospitals around the country need travelers like you to fill the staffing gaps. By not being tied to a specific location or regular schedule, you can choose flexible work schedules that best fit your holiday plans. This adaptability gives you the chance to balance your professional commitments with personal time, making the holiday season both productive and enjoyable.
Advance your travel healthcare career
Want to advance your travel nursing or allied health travel career? Picking up a holiday shift is an easy way to do that!
When you take a holiday shift, you're more likely to treat a diverse patient population with more complex care scenarios than you might during regular shifts, honing your clinical skills and decision-making abilities. Additionally, choosing to work a holiday shift demonstrates your dedication to the profession and shows your travel agency that you're a team player!
Give back in a new way
You already know what it's like to make a positive impact on the lives of others. So why not take it one step further, expand your reach in a new way, and work a travel contract over the holiday time?
The holidays could provide a rare chance for perm staff and fellow travelers to spend time with those who are special to them — consider picking up a shift from someone who needs it most. Helping out a colleague could mean a lot to them and paying it forward can build a good rapport with your coworkers and benefit everybody in the long run. Turns out the gift of giving is all the rage.
The holidays are also a good time of the year to connect with patients who may not have family or friends around — spend some time getting to know the people you're treating, share in their holiday traditions, and experience holiday cheer together. These special connections may mean more than you think.
Frequently asked questions
Can I request time off during the holidays?
Yes! Travel nurses and allied health travelers can absolutely request time off of work for the holidays, but you may face challenges in getting your time off approved, depending on how far in advance you put in the request. Whether you want to take time off between assignments or guarantee a day off for a holiday, make sure you communicate with your recruiter and facility as early as possible.
When should I start looking for my holiday travel assignment?
When it comes to landing your ideal holiday travel job, the sooner you get those jingle bells ringing, the better. Typically, it's recommended that travel nurses and allied health travelers like you search for your next assignment about four-to-six weeks after starting your current job, but with placements that overlap with major holidays, it may be best to scout out your opportunities a little early. The more time you have between medical jobs, the more time you have to apply for state licenses, obtain certifications, and check-off other job requirements.
Plus, the earlier you start your search, the more selective you can be with where you work. Get a jump start on finding your holiday job and gain access to top travel assignments in healthcare facilities across the country.
Where are the best places to work a holiday travel job?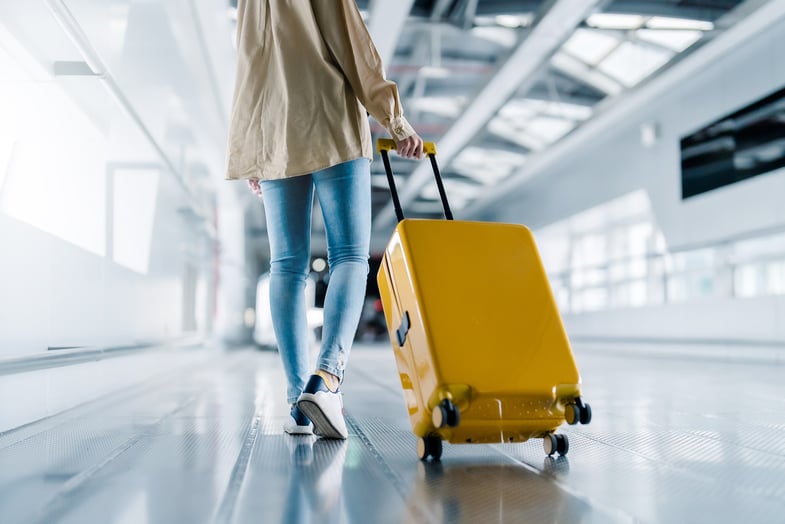 Wondering where to go this holiday season? If you're looking for chilly weather and beautiful snowfall, consider one of these locations:
❄️Illinois
❄️Colorado
❄️Wisconsin
❄️New Mexico
❄️Massachusetts
Related: Best Winter Places for Adrenaline Junkies to Take an Assignment
But if you're one for warm weather year-round, these destinations may be better for you:
☀️Florida
☀️Nevada
☀️South Carolina
☀️Texas
☀️Georgia
What are some ways I can still celebrate the holidays while working away from home?
You may be away from home, but there are loads of ways to make the most of the holiday season as a travel nurse or allied health traveler. One way is by exploring local traditions and joining in community celebrations! There's something magical about experiencing how a new place observes the holidays and it often leads to lifelong memories.
"I've been away from my family on holidays for multiple years now," says travel nurse Courtney. "The best advice I can give is to make friends with people at your facility who are also away from their families during the holidays and have a get-together with them!"
Another way to celebrate the holidays while on a travel assignment is to host a virtual get-together with family or friends! Modern technology makes it easier than ever to connect, share festive moments, and even exchange gifts in real-time.
"I usually FaceTime with family whenever I'm off of work," says travel nurse Kristy. "We usually try to open a present or two while on FaceTime to make us all feel like we're a part of each other's Christmas."
From twinkling lights to cheerful music to delicious food, there's much you can do to celebrate the holidays while away from home.
Now that you know the benefits of working a holiday travel assignment, you can be more prepared when the time comes to sign a travel contract that overlaps with a holiday. With holiday premium pay and overtime hours, more assignment options, and career advancement, you can grow professionally and collect new skills. Even better, by providing care when needed the most, you can make a significant and meaningful difference in the community. And that's what it's all about!