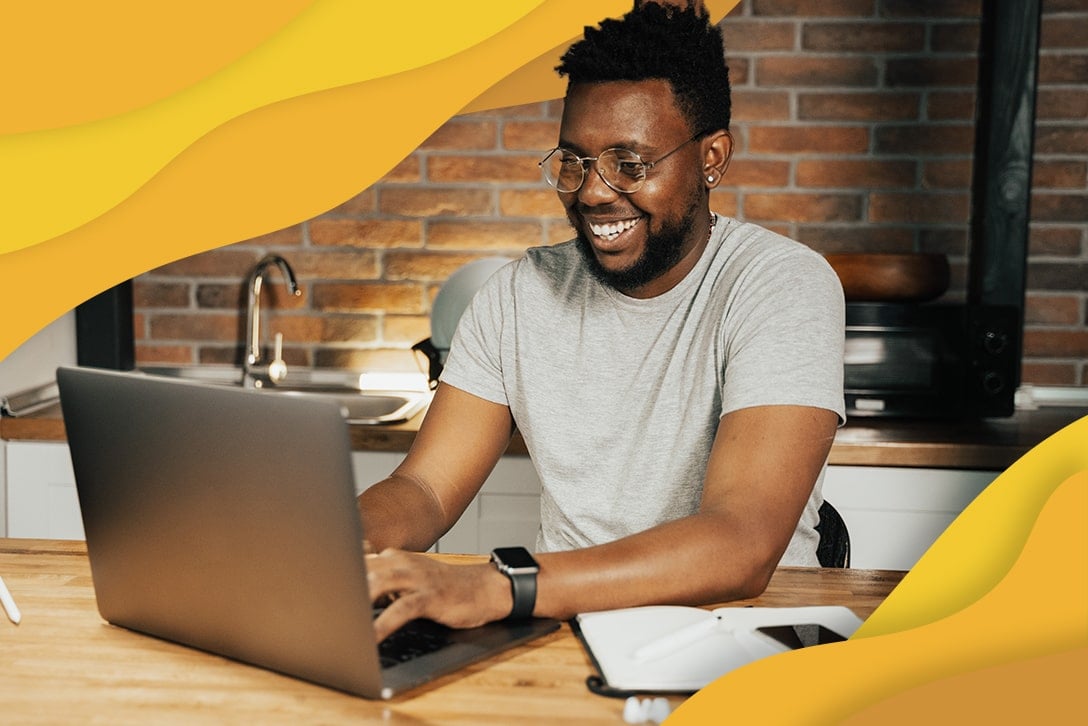 It happens every time—you start a new travel job, get into the groove of the facility, and then before you know it, it's already time to decide where to go for your next adventure.
Your options are limitless in the world of travel and you get to choose where to take your medical travel career. So, when the time comes to start exploring your med travel possibilities, make sure you're prepared for what's ahead of you.
When to Start Looking for Your Next Travel Assignment
Before you jump in with both feet to explore the Midwest in all its glory or fly to the opposite side of the country to be closer to your BFF, figure out what matters most to you as a professional med traveler—I mean, other than the killer salary (...am I right?!)
For example, is it important to you to stay within a specific geographic area? Or, perhaps you want to exclusively work night shifts. Whatever your reasons are, make sure your Fusion recruiter knows too so they can successfully and confidently match you with placements where you'll grow and thrive.
Your personal Fusion recruiter will be by your side every step of the way, from assignment to assignment, to offer a helping hand, answer questions, or give you some much needed guidance during your travel journey.
When you start your search for that new job will depend on what you want to do after your current assignment. Whether you choose to extend, move on, or take a break between assignments—well, that's up to you, Traveler!
Extending? Yes, no, maybe so.
Imagine this—you're three weeks into your travel placement and you're head over heels for the medical facility and the perm staff team. If this is your real life, you may want to ask about your recruiter about extending your assignment so you can stay even longer!
What does it mean to extend, you ask? Long story short, it's when a med traveler and facility agree to a second assignment together for a given amount of time—sometimes it's four weeks, sometimes it's a full 13 weeks, you decide what's best for your medical career.
Extending is a win-win for you as a professional medical worker and the medical facility. Not only are you already credentialed and familiar with the working environment and processes, you've also completed your onboarding and orientation so you can skip that part and go straight to patient care.
For you, extending is beneficial in many ways:
No need to apply for new state licenses
More schedule flexibility so you can work your ideal hours
Housing is secured and you're all cozy and moved in
Enjoy the friends made and sights seen for longer
Extra time to think about where you want to go next


If these perks are right up your alley, talk to your recruiter ASAP! It's never too early to lay down the groundwork for an extension request but try to get the ball rolling within a month-or-so into your medical travel job. The sooner, the better!
Once you've updated your MVP (aka your recruiter) on your hopes and dreams of extending your assignment, they'll open a conversation with the facility to learn if a job extension is possible or not. Sometimes medical centers only need you for a limited time, like if you were there to cover an employee's maternity leave. Other times, their budget wasn't approved, so the center can't afford your awesomeness. No worries though--the worst thing they can say is "no."
And if that's the case, it's time to move on out and move on up.
Moving on out and moving on up
Every travel assignment eventually comes to an end—regardless if you're peacing out after 13 weeks or post-contract extension. When your time comes for a new medical travel job, take comfort in knowing you're in control of your career and remember your recruiter is your biggest fan.
Finding your next medical assignment isn't as intimidating as it may sound. In fact, at Fusion, your recruiter and back-office teams are constantly on the lookout for opportunities that align with what's important to you in your travel career. So, when it comes to securing your next travel job, your main role is simply to accept or not accept offers that come from your Fusion team. Easy-peasy, right?!
The timeline for moving on out and moving on up is about "four to six weeks after your start date," said one of Fusion's Nursing Recruiters, Aubrey Foley. Be aware that you'll want to start planning ahead with your recruiter anywhere between four and six weeks from the day you started your current assignment, not the contract's end date. The reason why is to give your support team plenty of time to present you with new travel options. It's always good to have options!
Treat yo'self
Like Donna and Tom from Parks and Rec say, "Treat yo'self!" And, if that's not solid life advice, then I don't know what is.
Your time is largely spent on others as a professional med traveler. That includes patients, patient families, colleagues, families, and more. So, it only sounds fair that you dedicate time to care for yourself, too! Take time off, travel for fun, visit loved ones, and enjoy the reasons you became a med traveler to the fullest.
Before you book your ticket, there are a couple important details to consider with vacays in-between assignments:
Some time spent vacationing is unpaid. Save up before your trip and stick to a budget so you have plenty of funds for excursions, fine dining, premium lodging, and more! As a Fusion traveler, you're entitled to 40 hours of paid time-off (PTO) for every 1,560 hours worked.


Benefits have an expiration date. If you receive benefits, like health insurance, from your staffing agency, you'll need to ask your recruiter about the company policy and time off parameters to ensure you're not losing your coverage (unless, of course, you have alternative coverage. In that case, what are you still doing here?!). At Fusion, travelers have 26 glorious days of stress-free relaxation before you get back to the grind or forfeit your benefits.
Plan your time off with your recruiter because nothing ruins vacation vibes faster than work. Let them know you're in need of a break six-ish weeks into your assignment or sooner if you already have one foot out the door and on the beach. Your recruiter will focus on travel jobs with a later start date so you can fully appreciate life outside of the medical world for as long as you need.
The time in which you initiate your job search mission is up to you, friend. You have the power to choose what you want to do, where you want to go, and when you want to travel. Explore your traveler options and see what comes next for you in your medical traveling career.