You've graduated, passed your boards and now it's time to trav-...wait, not so fast. When it comes to be a travel nurse, unfortunately you can't begin your adventure fresh out of school, you have to sit through the "two year wait." Lucky for you, we are here to help you get as prepared as possible during that time.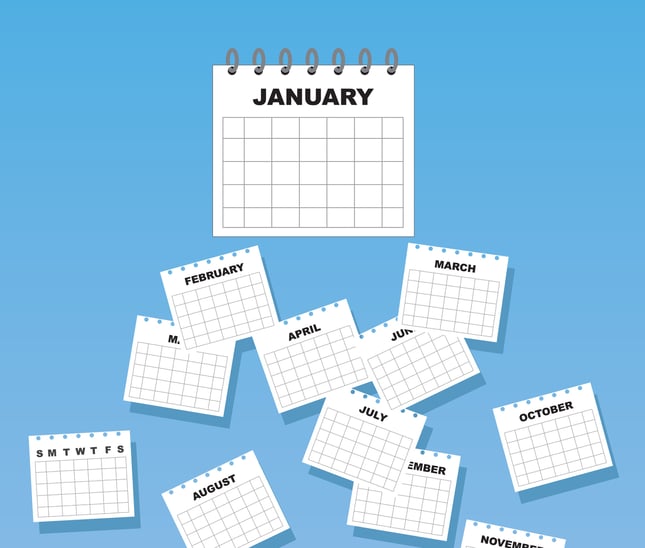 Why the wait? While there are some areas of healthcare travel that allow professional to travel straight out of school (i.e. Physical Therapy, Occupational Therapy), nursing requires you to have at least 2 years of experience under your belt. The main reason for this is because when you come into a facility as a travel RN, you are expected to hit the ground running. Can you imagine your first job being on travel assignment with little orientation and a fast pace?
To Do List! There are a few things you can be doing during those two years, because believe us when we say, they will fly by! Start here:
2 years in a hospital setting

Most of our contracts will be at hospitals, so you want to make sure your experience is relevant.

1 year in a specialty/modality

If you are wanting to take a job as an ICU RN or L&D, you will want to make sure you have experience in the specialty. You can't get an assignment in a specialty you've never worked.

Floating is OK!

Floating is a great way to start getting experience in those various areas.

Keep your resume clean and up to date. This will help as you send over your information to find your first travel job. Include the following:

Dates of employment
Facility, Location (Level and Type)
Hospital unit/bed size
Patient Ratios
Charting Systems
Up to date certifications
When to start the travel process? Just because you are waiting on those two important years, doesn't mean you have to wait to start doing your research. We recommend reaching out and talking to a few travel companies at least 6 months out. This allows you a chance to decide who you will want to work with and then you are fully on board when that two year mark comes around. Your recruiter will have a solid idea of where to be looking for your first contract.
Seems easy enough right? So start getting that experience building your confidence and you will be ready in no time! (2 years to be exact!)
Looking for resources in the meantime?
How to Choose the best Recruiter for YOU!
Questions to Ask During Your Interview
How Travel Led to My Dream Job
Should new grads travel? Read more and see if you have what it takes.