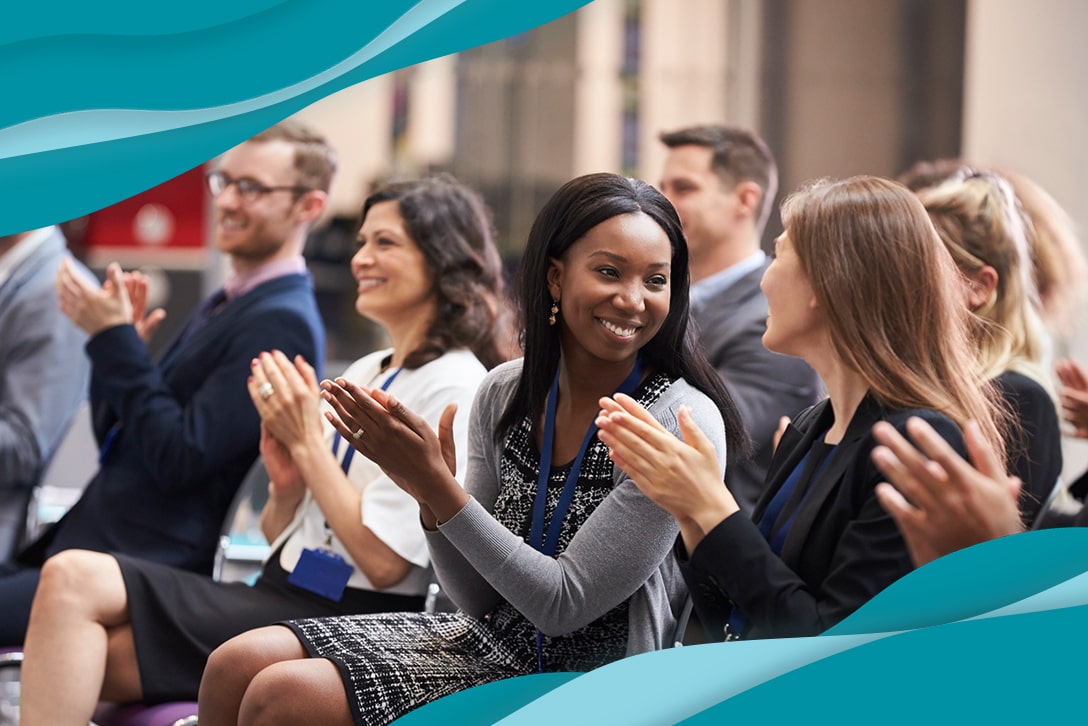 Better together, together again — the American Physical Therapy Association (APTA) is back at it with the annual Combined Sessions Meeting (CSM). From February 23rd to the 25th, thousands of physical therapy professionals will gather at the San Diego Convention Center in California to discuss all things PT — us included!
What PTs Can Get Out of the APTA Combined Sessions Meeting in 2023
APTA and other organizations related to physical therapy will be present for the APTA CSM 2023 both in-person and online. From February 23rd to the 25th, PT professionals will come together for first-class programming from all APTA sections and academies, the chance to earn 1.8 continued education units (CEUs) or 18 contact hours, to explore hundreds of research posters, and to network with thousands of like-minded folks. What's not to love?
More than 100 recorded educational sessions from the in-person event will be available online through March for those who weren't able to attend in San Diego. Through virtual learning, participants can earn up to 1.2 CEUs or 12 contact hours.
No matter which method works best for you to attend this PT conference, tune in for hundreds of educational sessions, guest speakers, and plenty of other bonuses! Here's what you can get out of attending the APTA CSM 2023 — and where to find Fusion Medical Staffing's booth once you're there!
What to do at the APTA CSM 2023
Don't miss out on being part of the nation's largest physical therapy conference and make sure you're registered for the 2023 CSM. Check out some of the options you have when you get there:
Earn CEUs
When you attend the CSM, you don't just get to connect with people similar to you, but you can also earn up to 1.8 CEUs (18 contact hours). But how, you ask? Easy — by going to educational and platform sessions throughout the conference week.
Don't worry, you have loads of options. Peruse this list of educational sessions by day to find the courses that will propel your PT career forward. From amputation care to neurologic injuries to mindfulness techniques, this physical therapy conference has something for everyone. The best part is that most of the classes are taught by physical therapy professionals like you!
Attend special events
If you thought the CEU courses were cool, then you'll love these special events.
Note: these events are only for registered CSM attendees.
The McMillan Lecture and APTA Specialty and Proficiency Ceremony on Feb 22
Are you ready to celebrate and cheer on PTs and PTAs with great achievements in 2022? Head over to the McMillan lecture to hear real-life stories and advice from Edelle (Edee) Field-Fote, PT, PhD, FAPTA.
Dr. Field-Fote is the director of spinal cord injury research and the Hulse Spinal Injury Laboratory, a professor at Emory University School of Medicine, as well as a professor at the Georgia Institute of Technology. In this special lecture, Dr. Field-Fote will delve into how to leverage specialized knowledge and skills to drive the evolution of physical therapy practice toward greater success. For a sneak peek into her lecture, read her blog about mastering your own magic.
PT Fund Celebration of Diversity on Feb 23
For $60, you can attend this fun-filled event and recognize the diverse perspectives, cultures, and values of other physical therapy professionals. This year, this event will take place under the stars on the legendary USS Midway! As part of the special event, guests can explore the expansive aircraft carrier, including dedicated exhibits and access to the hangar and flight decks. Come out for a night of dancing, food, and drinks.
All funds from tickets, donations, and sponsorships of this event support the APTA Minority Scholarship Fund. This scholarship was created to provide scholarship support to physical therapy, physical therapy assistant students, and faculty of ethnic and racial minorities. Get your tickets for this celebration when you register for the CSM.
PT-PAC 50th Anniversary Celebration on Feb 24
This exclusive event is hosted at the House of Blues in San Diego and celebrates APTA's Physical Therapy Political Action Committee's (PT-PAC's) 50 years of advocacy. To get into the event, professional PTs and PTAs must pay a $100 coverage fee and students will pay $50. But that covers your food, drinks, and entertainment for the evening.
Plus you'll have the opportunity to network in a more casual setting with other professionals. The only caveat is you must be at least 21 years old to enter, so bring your ID!
Explore the wonders of San Diego
Of course, what happens in San Diego stays in San Diego. While you're there, take time to check out what the city has to offer. Who knows, maybe you'll want to come back for a PT travel assignment!
Visit one of San Diego's most famous attractions — the San Diego Zoo. It's only a short drive away from downtown San Diego, so you can go on a fun little adventure between event sessions. Here, you can see more than 4,000 animals from more than 650 species across 100 acres of Balboa Park. Don't forget your camera!
Another attraction you may want to explore during your downtime is Belmont Park. This historic amusement park is located on Ocean Front at Surfrider Square in the Mission Bay area. Spend some time riding rollercoasters, plunging in pools, and eating at some of San Diego's premier restaurants.
There's loads to do in San Diego and the conference puts you in the perfect spot to experience the magic of the city.
Find Fusion Medical Staffing at the 2023 APTA CSM
Okay, okay. We'll skip the drumroll and get right to it — where can you find Fusion Medical Staffing at the CSM?
Fusion Medical Staffing will be set up in the exhibit hall alongside other companies and organizations related to physical therapy. To be more specific, we'll be at booth #1634, and we'll be there with swag, of course!
Stop by our booth to check out our poster, chat with members of the Fusion fam, and grab some famous Fusion goodies. As a bonus, learn more about PT state licenses to find out how you can get from our booth (#1634!) to traveling in all 50 states.
If that's not enough face-to-face with Fusion, come see us and hang out on February 23 at an exclusive Fusion Traveler Happy Hour. Don't worry if you're not yet a Fusion traveler, we're hosting yet another Happy Hour open to all CSM attendees on February 24!
The American Physical Therapy Association Combined Sessions Meeting has a lot to offer to PT professionals. From educational units to inspirational speakers, the APTA CSM 2023 has something for everyone! The best part is that we'll get to see you there. Come find Fusion for guaranteed great conversation and one-of-a-kind swag.