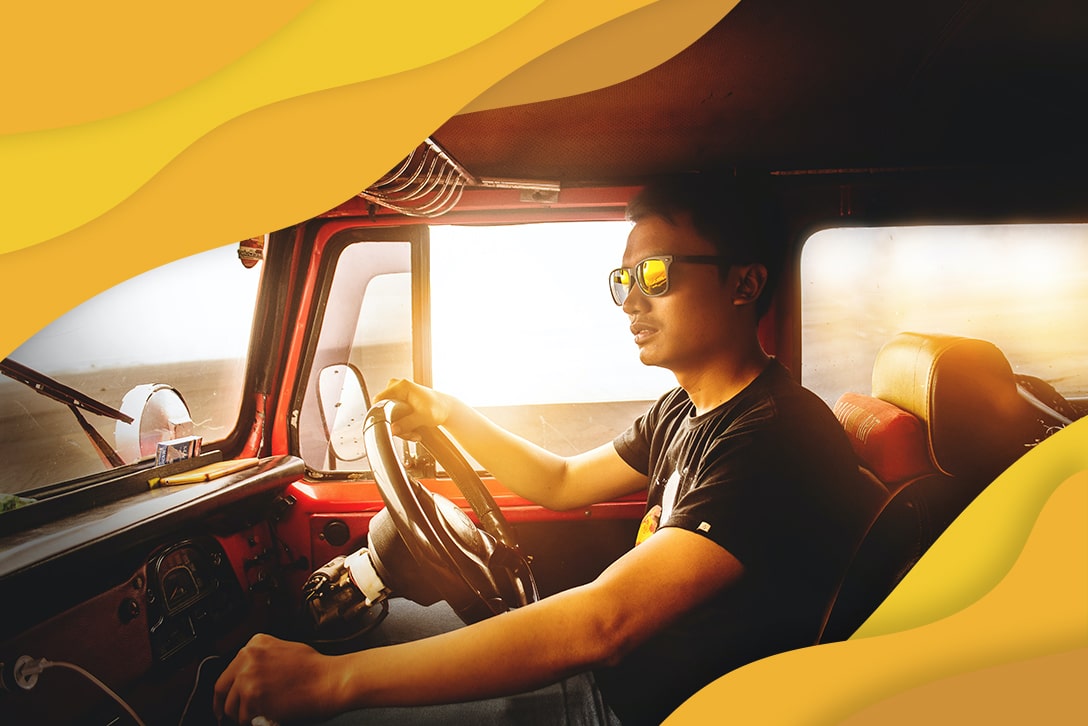 If you're getting tired of listening to the same ol' songs, it's time to binge something new—may we suggest podcasts? Perfect for everyone, podcasts are digital audio series that feature discussions on a bunch of different topics to help educate, inform, and entertain listeners.
This dynamic entertainment medium is ideal for those who are frequently on-the-go, like you, traveler! Because podcasting encourages your brain to absorb information passively, you're free to do other activities and multitask at the same time. So next time you hit the road for a long adventure, check out these top allied health podcast episodes to stay entertained the whole way to your destination.
Allied Health Podcast Episodes to Get You Through Long Car Rides
Who are allied health professionals?
First, let's talk about who allied health professionals are. Allied health is simply a fancy way to describe the wide range of medical professionals who are not doctors or nurses. For example, allied health workers include occupational and physical therapists, radiographers, medical sonographers, and lots more.
Like doctors and nurses, allied health medical professionals aim to prevent, diagnose, and treat an array of patient conditions and illnesses, and ultimately empower individuals to live a better life. You've probably met these workers in hospitals, outpatient clinics, nursing homes, community centers, and other medical facilities across the country.
If you're interested in an allied health career, check out these top jobs:
Certified occupational therapy assistant (COTA). COTAs are booming and are expected to grow 43 percent by 2024, so this is a great field to jump into as a traveler! These medical professionals work hand-in-hand with occupational therapists (OTs) and with patients in recovery from an injury or disease, as well as disabled individuals, to help them regain skills needed to function in their daily lives.
Click here to find COTA travel jobs.


Physical therapist assistant (PTA). With a job growth of 40 percent by 2024, you can expect to see more of these medical workers, too. PTAs can work in several types of environments like hospitals and home health care—it's good to have options! The role of PTAs is to assist physical therapists with patients in recovery from an injury and help patients perform exercises, plus educate patients and families on aftercare instructions.
Click here to find PTA travel jobs.



Speech-language pathologists (SLPs).

Projected to increase by 21 percent by 2024, SLPs are growing in demand and can work virtually anywhere including private medical offices and public schools, so you'll never run out of facilities in need. Speech therapists evaluate, diagnose, and treat patients of all ages who struggle with communication and swallowing disorders.
Click here to find SLP travel jobs.
While these may be the top allied health jobs out there right now, there's much more where that came from—medical lab techs, radiographers, sonographers—oh my!
Allied health podcast episodes for when you want to learn
When you're on your way to your next travel assignment, prepare yourself for the long drive with these allied health podcasts.
We all have a thing or two left to learn. When you're bored during your long drive, tune in to these educational podcast episodes to keep your brain engaged:
Binge-worthy allied health podcast episodes
If you're anything like us, then you obsess over good things, like these podcasts. When you don't know what you're in the mood for, check out these lighthearted, entertaining episodes:
Allied with Madness – "We Are All Falling"

Created by writer and mental health advocate, Caroline Swanson, this Allied with Madness podcast episode is all about finding balance through acceptance. Learn the true meaning of balance and the importance of it in your daily life.


Private Practice Made Perfect: The Podcast for Allied Health Professionals – "Finding Your Leadership Power—Leadership Toolkit & More"

Do you want to be the best leader you can be? Then you have to listen to this podcast episode with Cathy Love! Hear from one of the founders and managing directors of People Leaders and get the 4-1-1 on valuable leadership insights, advice, and discussions.


On the Go with Sarah Jo – "Janene Verabian, CHt, CLC, CWK, Clinical Hypnotherapist + Relationship Expert"

Have you ever wondered what it would be like to be hypnotized? Janene Verbian, CHt, CLC, CWK is a Clinical Hypnotherapist and Relationship Expert who talks about the power of communicating and the power of listening. Hear more about Janene's day-to-day experience as a Hypnotherapist!



Allied health episodes to make you LOL
Nothing makes the time go faster than belly-aching laughs—and that's exactly what you're in for with these podcast episodes:
There's a Hack for That – "Life Hack: Your Operating Manual—Intro to Human Design with Katie Irvine"

If you don't know what "human design" is, neither did we, until we listened to Katie Irvine talk all about it. This life hack podcast episodes dives in deep to the three main components of a Human Design chart: type, strategy, and authority, but that's not all you'll learn in this episode!


Keeping it Real: Conversations with Jillian Michaels – "Radical Self-Care—How Can it Change Your Life?"

Everyone knows who Jillian Michaels is, right? Only the coolest top fitness icon of the early 2000s. She gets down and dirty with us and talks all about health and wellbeing in a fun and entertaining way. In this episode, you can learn more about microbiomes and how we can best care for ourselves.


WTF with Marc Maron – "Episode 1207—Eddie Murphy"

Okay, okay—you got me. This podcast isn't quite related to health or the medical industry, but hear me out, it is hilarious! If you don't already know Eddie Murphy's story, this episode is a must! Try not to LOL as you listen to an unscripted conversation between two comics.
We know travel can be a long journey, so instead of overplaying your favorite songs, check out these podcast episodes for allied health medical professionals. And if you're really in the mood for some bopping hits, listen to our road trip playlist!