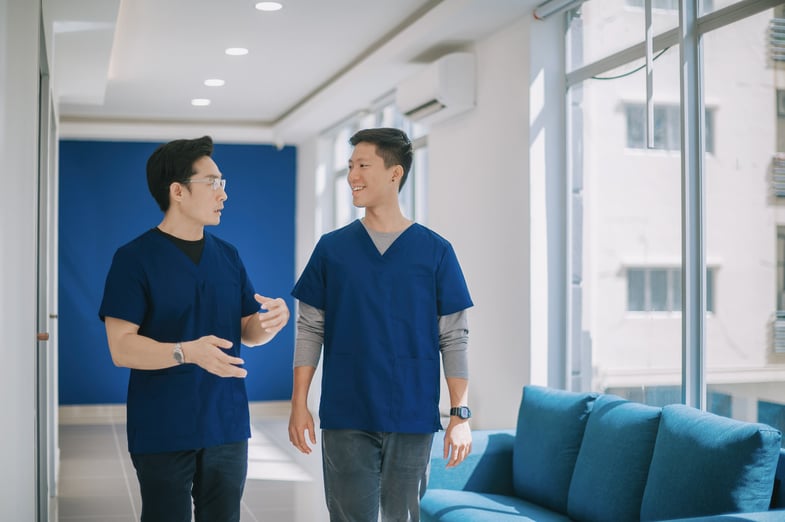 There are a million reasons to choose the travel nursing life, and everyone has their different motivators. For some, it's the once-in-a-lifetime chance to travel the country and to do something meaningful while they're at it. For others, the idea of escaping workplace politics and focusing on their travel career is the reason.
Among our Fusion Medical Staffing travelers, those reasons are diverse too. For Kelsey, her why is her family. Angela wanted to visit new places and see new faces. Jo loves being a travel nurse so she can guide and teach newbies entering the field. Tina joined the travel med life because she's only known a life of travel as a Navy brat. No matter the reason, a career as a travel nurse is most definitely worthwhile.
Why I'm a Travel Nurse
The why: Grandma's girl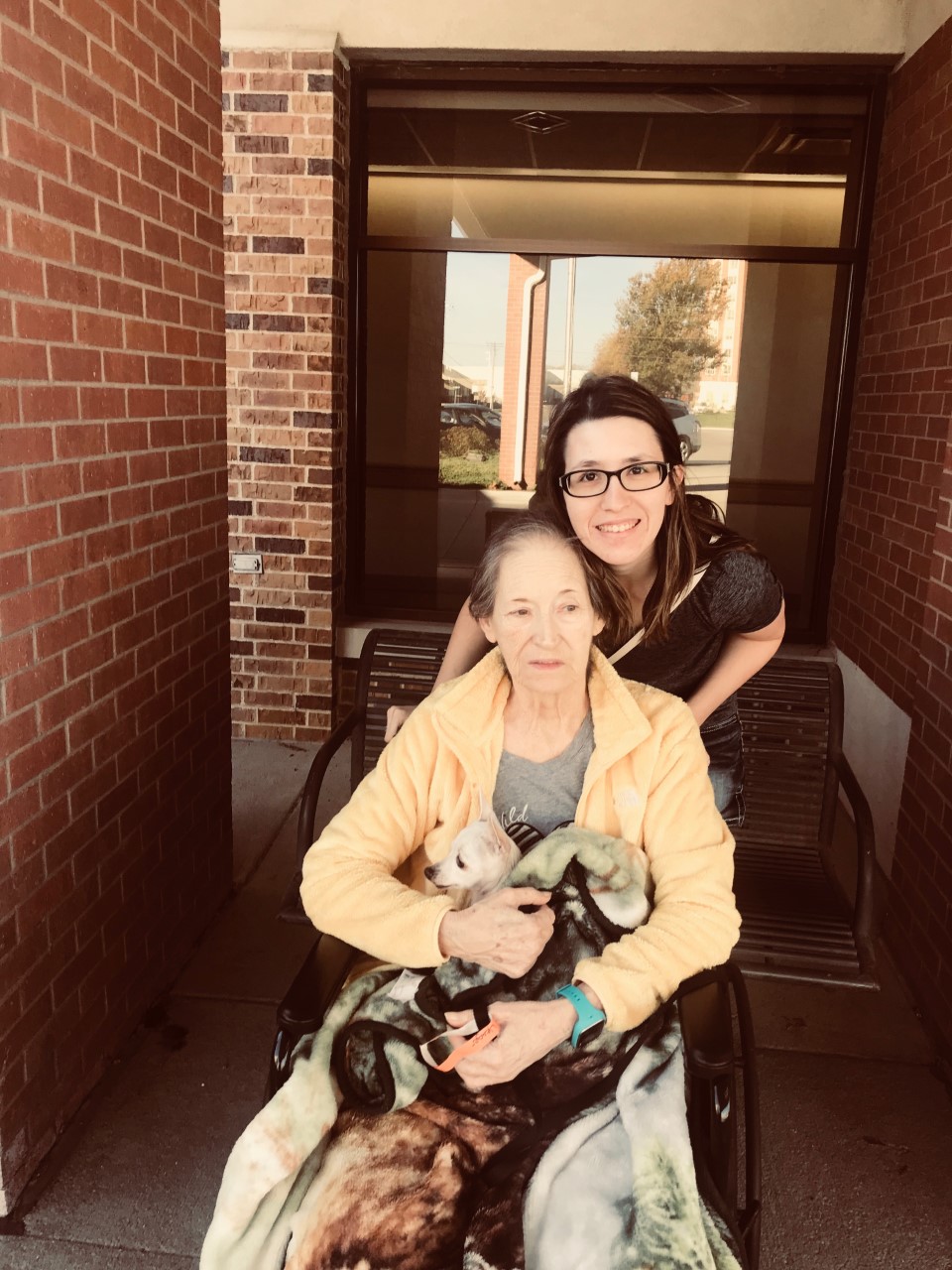 Think back to when you were 18 years old—what were you doing? What were you worried about? What were you working towards? When Kelsey was 18, her number one priority was her grandmother.
When Kelsey's family moved her paternal grandma into their Nebraska home from Oklahoma in 2015, she knew her life would change. A year prior, her grandma was diagnosed with colon cancer and since Kelsey's gram wasn't interested in a long-term care facility or nursing home, the family decided the best decision would be to move grandma in with them so they could offer her full-time care.
Each morning and afternoon, Kelsey would make sure her grandma took her medications, changed her colostomy bag, and every Tuesday night, the two enjoyed a movie and dinner date together. Kelsey would always let her grandma choose the movie and where they'd eat supper.
One cold and rainy Tuesday evening in 2018, Kelsey and her gram pulled into their driveway after their dinner date, Kelsey shifted the car to park, and asked her gram to wait while she brought around her wheelchair. By the time Kelsey made it to the passenger side of the vehicle, her grandma was laying on the ground, unable to move.
Kelsey frantically shouted for help and her brother raced out of the house to see what was wrong. He picked up their gram, sat her in the car, and promptly took her to the emergency room (ER) where they learned grandma had fractured her hip.
At this time, Kelsey was working towards her certified nursing assistant (CNA) certification. After two hip surgeries and a few days in the hospital, grandma moved to a long-term care center called Nye Legacy, where Kelsey was gaining her clinical experience as a CNA.
"I was working on the nursing home side, but I could go check on grandma in rehab," Kelsey said. "She did a lot better with rehab there, until one night when she said she couldn't breathe."
Out of the blue one evening, Kelsey's grandma pressed her call light and told the nurses she was having a hard time breathing. The facility took her to the hospital where they learned grandma's oxygen was all the way down to 40 percent.
"Nobody knows how she was able to talk with her oxygen level at 40," Kelsey said.
When the family got to the ER to meet Kelsey's gram, the doctors explained that grandma wasn't doing well—she had fluid in her lungs, plus her kidney and liver were suffering. Kelsey said, "It was hard to see grandma like that."
Grandma's doctors suggested hospice so she could be as comfortable as possible, so the family brought her back home. Kelsey moved into the family's living room so she could be close to grandma in case she needed help. During the day, Kelsey would care for her gram and at night, she would go to work as a CNA.
In February 2019, Kelsey and her family experienced a great loss when her grandmother passed.
Kelsey earned her CNA license in 2017 and has now been practicing for four years and traveling with Fusion for two years. Kelsey said she "loves working with Fusion" because we're her "second family." (We feel the same way, Kelsey!)
As a young, 23-year-old woman, Kelsey has already made a huge impact in the lives around her and gives all the credit to her grandmother.
"My grandma is the reason I'm a CNA," Kelsey shared. "I'm happy I get to make a difference on someone's day, just like I did for my grandma."
The why: The reward of being a Cath Lab RN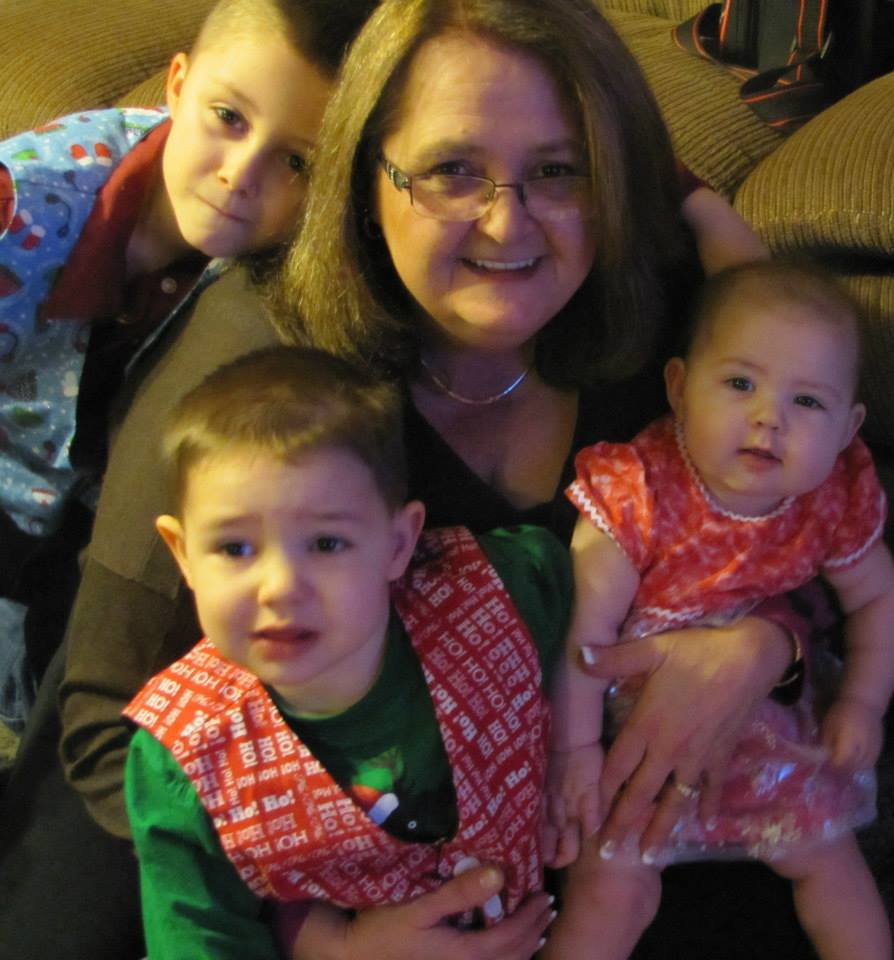 Born and raised in a small Pennsylvania town, Angela had never traveled outside of her little bubble until she learned of travel nursing. Now a decade later, Angela has happily hung up her travel gear and shares her story as a traveling cath lab registered nurse (RN).
"Being a cath lab RN is extremely rewarding," Angela said. "The hours can be long and getting called out at 3 A.M. is NOT fun. However, when you know you helped save a life, being awoken by the shrill of the beeper doesn't seem so bad."
During her time as a traveler, Angela visited countless locations. Her second favorite destination is Long Island, New York, with her first fave being anywhere close to her family. Now that she has more time on her hands, she spends it quilting, sewing, embroidering, crocheting, master knitting, and of course, visiting her family and loved ones.
Another traveler recently transitioned to cath lab from the intensive care unit (ICU) and said: "I really enjoy cath lab so far! It's still one-on-one patient care, but you don't have to deal with crazy patients/families for very long. You get to fix people or find answers for them, and patients are very thankful for that."
The Why: Patients and nurses together holding hands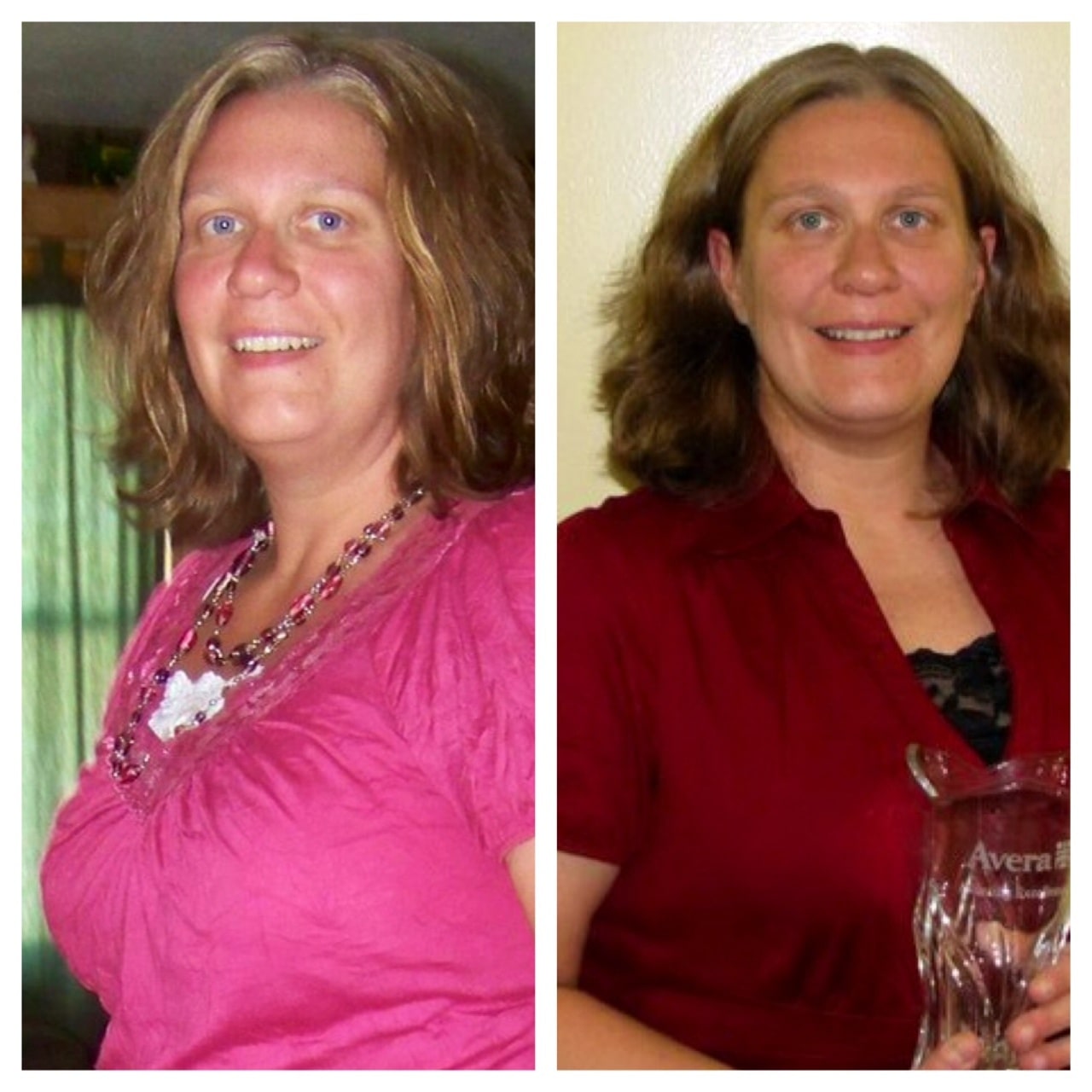 Hey, Alexa, play "Here Comes the Boom" by Nelly. This 2005 rap bop is Jo's personal theme song, and for good reason—she gets $#!t done!
Born and raised in Iowa, Jo knew she was meant for big things. For over a decade, Jo worked as a perm labor and delivery (L&D) nurse, until she heard the travel lifestyle calling her name.
"Being a travel nurse is so rewarding," Jo said. "I love going to hospitals that are in great need of my experience and expertise. I simply love meeting new people!"
It's hard for Jo to imagine what she would be if nursing wasn't an option. She said she could see herself as an educator because she loves teaching new up and coming medical professionals.
"I love teaching these new brilliant minds," Jo went on. "Seeing the look on their faces when they understand what you're teaching, when the 'light goes on' and they understand, it's so rewarding."
Guiding young minds isn't the only perk of being a travel nurse, Jo said. "I have helped many lives come into this world and have held many hands leaving this world," Jo shared. What an honor to be in such a position to be welcomed by families to experience such huge life events. I am truly blessed."
The why: Life as a Navy brat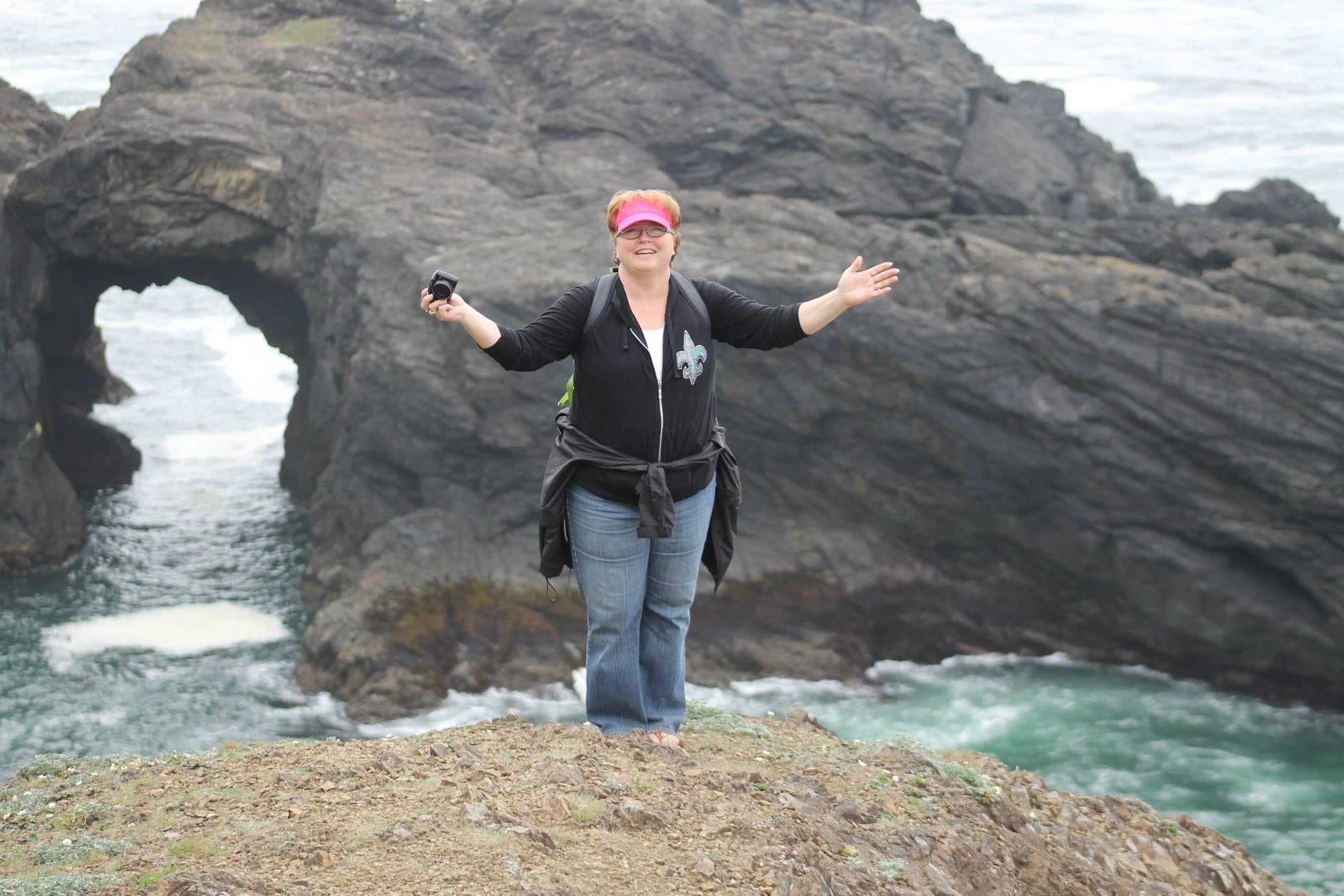 For Tina, the travel life wasn't a foreign concept. As the daughter of a Navy sailor, previous Air Woman in the Air Force, and Air Force wife, Tina has been all over the globe and has lived in Europe, Asia, and eight different U.S. states. Now an ICU travel nurse, Tina has goals to venture to Alaska, the New England states, and Hawaii (same, Tina!).
Her favorite travel assignment so far was in Crescent City. "Besides a great little ICU to work in with really wonderful nurses, I got to spend my time off on the Northern Coasts of California and Oregon!" Tina shared. "I hiked in the redwoods, played in the tide pools off the coast, took a river boat tour 100 miles up the Rogue River, went on a Battle Cruise on the Lady Washington, and spent time meeting all kinds of people."
When she's not state-hopping to medical facilities in need, Tina spends her free time with friends, family, and their 13 dogs (yep, you read that right. And yes, we are also jealous!). She and her husband have three children and five grandchildren to help occupy their time when Tina's not on a medical assignment.
At the end of the day, Tina is fulfilled in her life as a travel nurse, "I love being able to meet and help people during their hospitalization and help them achieve wellness to go home."
Another "why" to consider: Fusion traveler perks!
Choose your own travel adventure where you can work like a boss and live like a local. With diverse medical job openings and a high demand for nurses, Fusion puts adventure and opportunity at the forefront of your job search.
"I love that the people of Fusion really care about me and get me the jobs I want in the places I want," Tina said. "I give every job 100 percent and I think Fusion gives me 100 percent as well. After all, if I'm happy, they're happy!"
Jo added that her Fusion recruiter sold her on the company. "He's had my back since day one, working very hard at getting me jobs, and doing it quickly," Jo shared. "Everyone behind the scenes at Fusion that I have had the privilege to be in contact with has had nothing but my best interest in mind."
You're more than just a number to us—you're part of the Fusion Family. As part of the fam, we've got you covered in every way, so you never have to worry about a thing while on assignment. You take care of your patients day in and day out—it's our turn to take care of you.
When you sign-up as a Fusion traveler, you're automatically entitled to sweet benefits:
Competitive compensation. We're big on transparency here, so you'll have access to pay package details before you even hit "apply."
Per diem. As a med traveler, you qualify for a weekly tax-free per diem to help cover the cost of transportation, meals, and other expenses along the way.
We're invested in you, your career, and your future. That's right, we match your 401k contributions to help you reach your retirement goal that much faster.
Professional liability insurance. We get that accidents happen, so if one happens under your watch, your liability insurance keeps you covered.
Certification reimbursement. Continued education units (CEUs) are expensive and that's why you can get your state licenses and certifications on our dime.
Dental, vision, and health insurance. Your health is important to us, so we cover all your bases with full dental, vision, and health insurance.
Short-term disability. If you get sick or injured and can't work, stay afloat with short-term disability.
Worker's comp insurance. If you're injured on the job, you'll be covered with worker's comp insurance.
Click here to find travel nursing jobs.
We all have our reasons for what we do what we do. Life as a travel nurse gives you the chance to actively change lives in every medical facility you visit and with every patient you see. Whether you chose the nursing travel life to make your family proud, to save lives, or because you can't imagine doing anything else, Fusion is here to offer support throughout your entire travel journey.