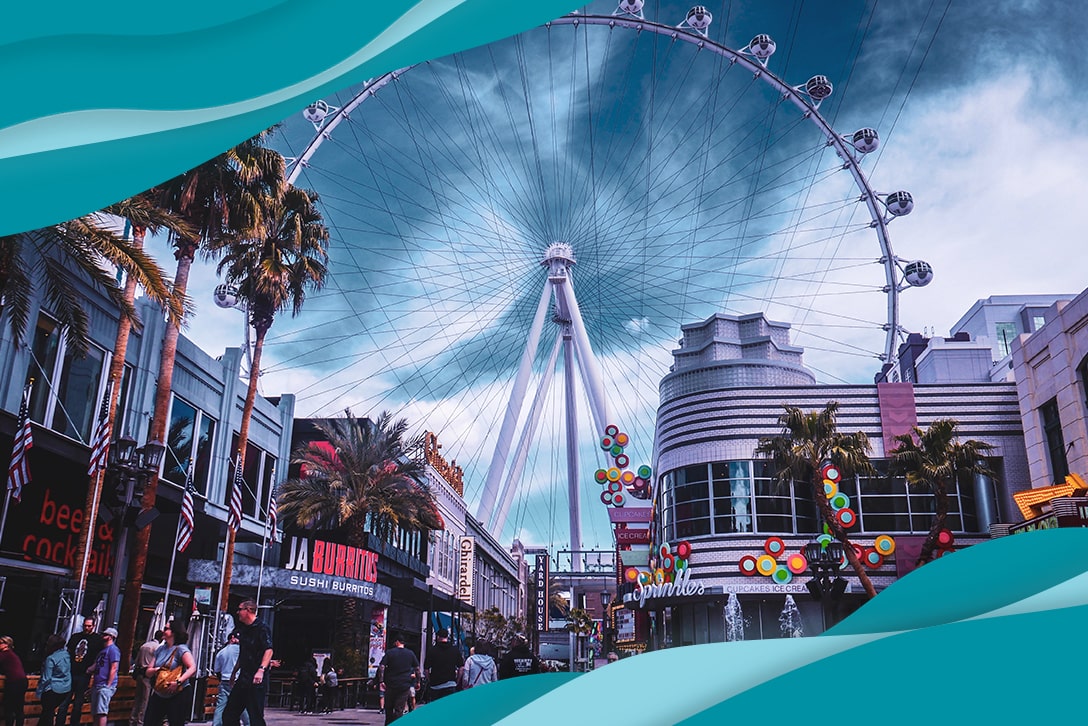 Hey, you allied health professional, you! Is it your first time going to the Travelers Conference (TravCon)? Fear not—your kick-ass #VivaLasFusion recruiters will be nearby and ready to conquer your questions and concerns, plus distribute some super cool Fusion swag (obviously—that's the best part!)!
Allied Professionals Can Benefit from Attending TravCon
Can you hear that? It's the sound of your fellow med travelers calling your name from Las Vegas! With dozens of specific allied health speakers, sessions, and CEU classes, you can get educated AND have one baller of a great time hanging out with other med travelers. See for yourself what the hype is all about and buy your tickets now for TravCon!
Learn from awesome allied experts
TravCon 2021 brings more than 40 experts to the event so they can share their stories with travelers like you. And that's not all—there's are specific sessions just for you, allied professional! Check out these healthcare travel discussions and you're sure to get the most out of your money:
Allied traveler kick-off and networking: Chat with people who get you! This session is a power hour of connection, networking, and professional development for allied health workers (dat you!).
Clinical excellence as a traveler: Pop quiz! True or false: travel and premier level patient care are the same thing. Ten points to Gryffindor—the answer is false! Learn about the longstanding stereotype that the two are mutually exclusive in this informative meeting.
Industry trends in allied health: After the chaotic and uncertain year we've had, it's probably a good idea to identify allied health industry trends from 2020 and beyond. Erica Harvitt gets personal with the good, the bad, and the future of allied health.
Navigating lab licensure: Presented by long-time Fusion traveler, Norma Bivona gets down and dirty with what it truly means to be a laboratory professional. Get all the hot deets about state-specific licensing requirements and what you must do to claim your rightful place on the throne of allied health.
Recruiter panel for radiology and respiratory: Have you ever wondered what radiologists and respiratory therapists do? Or maybe you just have a deep appreciation for their work and want to learn the ins and outs. Whatever your motivation, get the inside scoop about the demand for radiology technicians and respiratory therapists.
A special speaker you won't want to miss
If you're into belly-hurting, real tear crying laughs, make sure you don't miss this year's keynote speaker, Brenda Elsagher. An international presenter, author, and comedian, Brenda launched her career in professional writing and speaking, and now uses humor, hope, and humility to inspire medical travelers and others like you.
Like you, Brenda is familiar with never having enough hours in the day. Between raising kids, managing a career, prioritizing physical and mental health, and always sporting mixed-matched socks, it felt as if Brenda's life was unable to stop wreaking havoc.
"Balance," she says, "is overrated!"
Through her ride on the struggle bus, Brenda learned that things are so much easier to get through when you find something to laugh about or at least giggle about. Her personal stories are incredibly relatable and filled with hope, healing, and hilarity. As an award-winning author of five health and humor books, Brenda encourages her audiences to embrace their imperfect lives in the present moment, while inspiring the courage to want more.
Believe us when we say you won't want to miss Brenda speak!
#VivaLasFusion takes on TravCon 2021
The clock is still ticking—that means there's time for you to get your event passes! Get ready because your favorite med staffing company (cough, us, cough) will be there with brand new swag, contest giveaways, and kick-ass recruiters who have all the answers to your burning questions.
Then, at the end of TravCon, 10 lucky travelers will be awarded with a $100 gift card for brand new FIGS scrubs! We told you that you wouldn't want to miss the big event this year!
Set the TravCon mood on your way to Sin City with a Traveler Power Playlist or TravCon podcast. Once you arrive, come find Fusion at booth #104 or at any of the below events—we love to see your smiley faces!
Newbie Boot Camp at 9 A.M. on September 26th
Fusion Traveler Appreciation Event (invite only) at 6:30 P.M. on September 27th
Happy hour from 4 to 6 P.M. on September 28th
After Party at Drai's Nightclub inside the Cromwell Hotel and Casino from 8 to 11 P.M. on September 28th
Farewell brunch from 10 A.M. to 12 P.M. on September 29th
In previous years, the TravCon traveler breakdown was about 80 percent registered nurses (RNs) and 20 percent allied health workers—it's time to turn the tables and increase the number of allied professionals! Spread the word to your peers and fellow colleagues, friends far and near, and experience the wonders of the Traveler's Conference together!