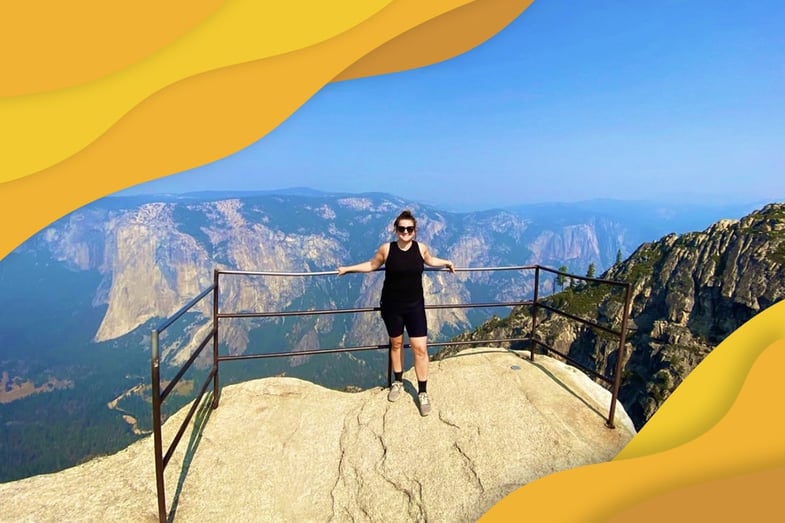 If you're reading this, then chances are you're interested in becoming a physical therapist (PT). And let us be the first to say you're making an excellent career choice — there are many reasons to become a PT! Let's dive in to find out why you should become a PT.
Reasons to Become a Physical Therapist with Eileen Dempsey, PT
Who are physical therapists?
If you want to become a PT, first you must know who they are and what they do. Physical therapists are movement experts who use prescribed exercise, hands-on care, and education to improve the quality of life of their patients. These allied health professionals help patients of all ages regain their range of motion and manage pain through a variety of medical exercises. PTs mostly work with patients who have injuries, disabilities, or other health conditions that require PT treatment.
In addition to physical exercises, physical therapy treatment can include:
💪 Iontophoresis: Using an electrical current to deliver certain medications, like topical steroids, to decrease inflammation
💪Electrical stimulation (e-stim): There are two types of e-stim—transcutaneous electrical nerve stimulation to reduce pain and neuromuscular electrical stimulation to improve muscular engagement
💪Heat, moist heat, and cold therapy: Using heat and cold to improve a range of conditions by relaxing muscles and increasing the range of motion
💪Light therapy: Using special lights and lasers to treat a range of medical conditions by relieving pain, increasing circulation, and relaxing muscles
Since PTs work with a wide age range of patients, they work in multiple medical settings. You may find physical therapists working in:
🏣 Hospitals
🏣 Private practices
🏣 Schools
🏣 Sports and fitness facilities
🏣 Home health
🏣 Outpatient clinics
🏣 Inpatient rehab facilities
🏣 Workplace environments
🏣 Skilled nursing facilities
Like what you're reading? You may also like: 10 Most Asked Questions About Travel Therapy with Alyssa Peters, OT
How to become a physical therapist
So, you want to be a physical therapist? You've come to the right place. To become a PT in the U.S., you must first earn a Doctor of Physical Therapy (DPT) degree from a Commission on Accreditation in Physical Therapy Education-accredited PT education program (oof, say that five times fast). Oh, and pass a state licensure exam.
While it typically takes three years to earn a DPT, the length of time may vary depending on the program. According to the American Physical Therapy Association, about 80% of the DPT curriculum is classroom and lab study and the remaining 20% is dedicated to clinical education. On average, PT students spend 27.5 weeks in their final clinical experience.
Once you've earned your DPT, it's time to obtain state licensure. Pro tip: Consider getting a PT Compact license. That way, you can travel and practice in multiple states under one convenient license.
As a licensed PT, you can become a board-certified clinical specialist through the American Board of Physical Therapy Specialties (ABPTS). Although not a requirement, some PTs choose to specialize in a particular area of practice, such as:
Cardiovascular and pulmonary
Geriatrics
Pediatrics
Oncology
Neurology
Clinical electrophysiology
Orthopedics
Sports
Women's health
Wound management
Becoming a physical therapist may require a lot of hard work and dedication, but it's well worth it. And here are the reasons why.
Reasons to become a physical therapist
Not yet sold on becoming a PT? We understand, it's a lot of information to take in. So, let us sum it up. Here are five reasons to explore a career in physical therapy:
No. 1: To help people
Whether someone is recovering from a sports injury, chronic pain, surgery, or another health condition, physical therapy helps patients heal. As a PT, you'll improve quality of life for patients and make a deep impact in their lives.
"I love being a PT because as the patient undergoes the rehabilitation and recovery process, I get to witness a level of perseverance and will power rarely seen in everyday life," said Susan Aiken, PT. "There is great personal reward and joy in knowing that I had a role in seeing the patient's quality of life and function restored."
No. 2: The high salary
The average base salary for a physical therapist is $95,620 per year. Of course, a PT salary can increase based on experience, specialty, location, and if you're a traveler. That's right, travel PTs typically earn more than their staff counterparts because of the tax-free travel stipends and other financial aid. However, your salary will still vary based on the state you're in. According to ZipRecruiter, these are the top 10 states where PTs can earn the most:
Nevada: $104,963
Massachusetts: $104,219
Alaska: $100,369
Washington: $96,856
New York: $94,159
Maryland: $93,394
Virginia: $90,943
Colorado: $89,287
Nebraska: $88,825
Delaware: $88,521
No. 3: The job outlook
Now is the perfect time to jump into a PT career. Physical therapy employment is expected to grow 17% between 2021 and 2031, which is much faster than the average job growth for all occupations. In fact, during the decade, there will be about 15,400 PT job openings on average each year. And one of them could be yours!
No. 4: To build patient relationships
If you're energized by other people, then a career in PT may be the right fit for you. Because physical therapists spend an extensive amount of time with their patients, PTs build relationships with those they treat on the road to recovery. So, not only can you help people, but you can help the people you care about.
No. 5: To travel the country
Have you ever dreamed of getting paid to explore the country? Consider taking your PT career on the road as a travel therapist. As a therapy professional, you can start traveling right after graduation. Beyond the obvious benefits of travel, travel therapy allows you to experiment with different types of practices and patient populations to find out which you like best. Plus, travel jobs are often high-paying, and who wouldn't put that in the "pro" column?
Q&A with Fusion traveler Eileen Dempsey, PT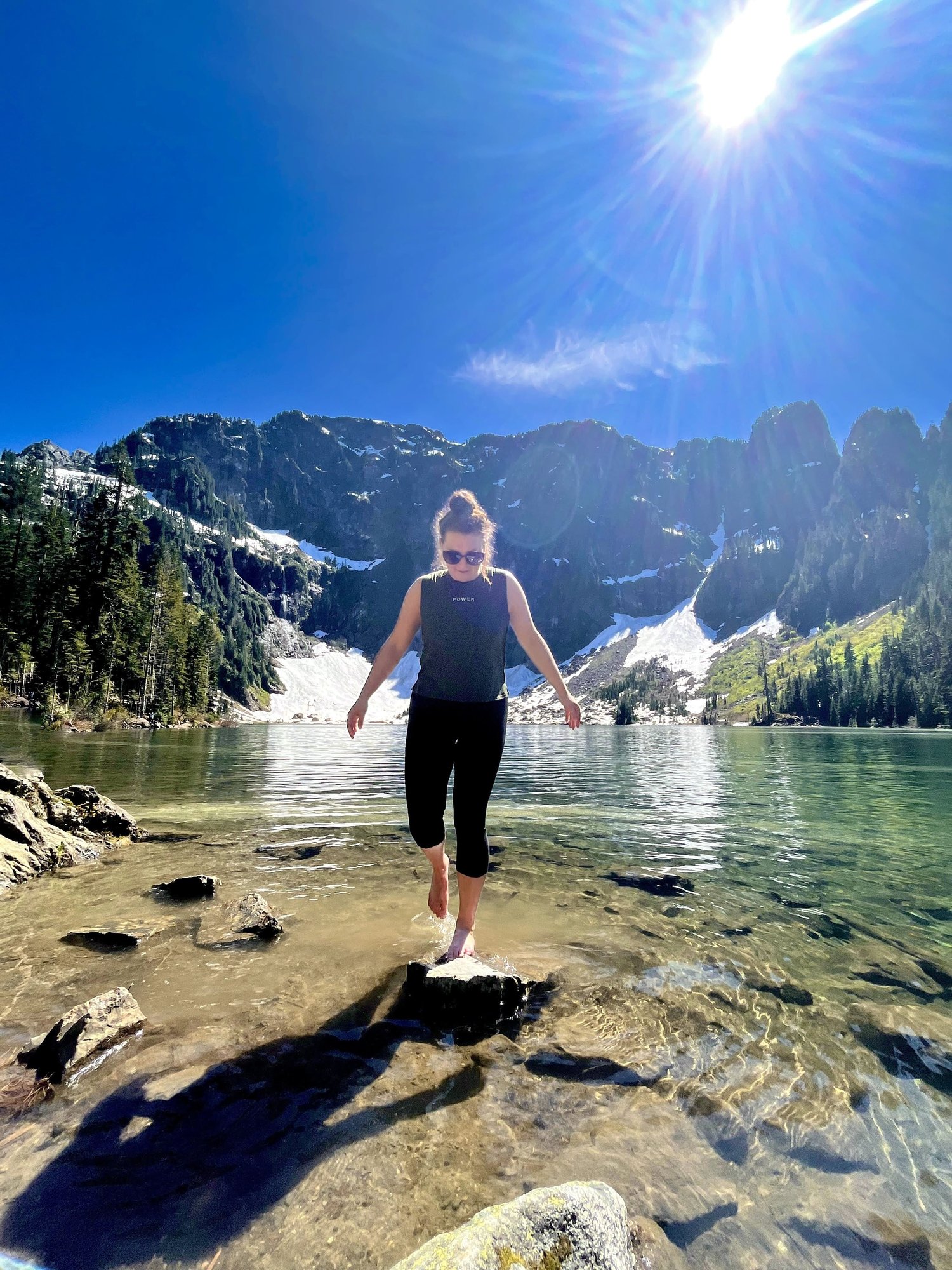 Life as a PT has many rewards, perks, and benefits. But you don't need us to keep telling you that. Instead, we asked a professional to share her experience. Please welcome to the metaphorical stage: travel PT extraordinaire Eileen Dempsey!
Megan Bebout: Hello, Eileen! Thanks so much for chatting with us. So, tell us a little about yourself. How long have you been a PT?
Eileen Dempsey: Hi everyone, my name is Eileen. I've been a PT for three years and been traveling for one-and-a half of those years. I am from a very small town in Connecticut, born and raised there, and ended up going to school at Quinnipiac University near New Haven, Connecticut. After college, I ended up moving closer to home with one of my friends, worked in outpatient physical therapy for a little over a year, and then decided to start traveling!
MB: Amazing. You said small town in Connecticut and my brain automatically went to "Gilmore Girls." LOL! Tell us, why did you choose to become a PT?
ED: I always knew I wanted to be in health care and help people for a living. I was never one for the desk job life and wanted to avoid that at all costs. I loved sports and learning about the human body, but my only downfall is I pass out when I see needles and sometimes blood. Sooo, nurse or medical doctor was a little out of the question. Physical therapy ended up being the perfect option for me and the more I learned, the more I enjoyed it!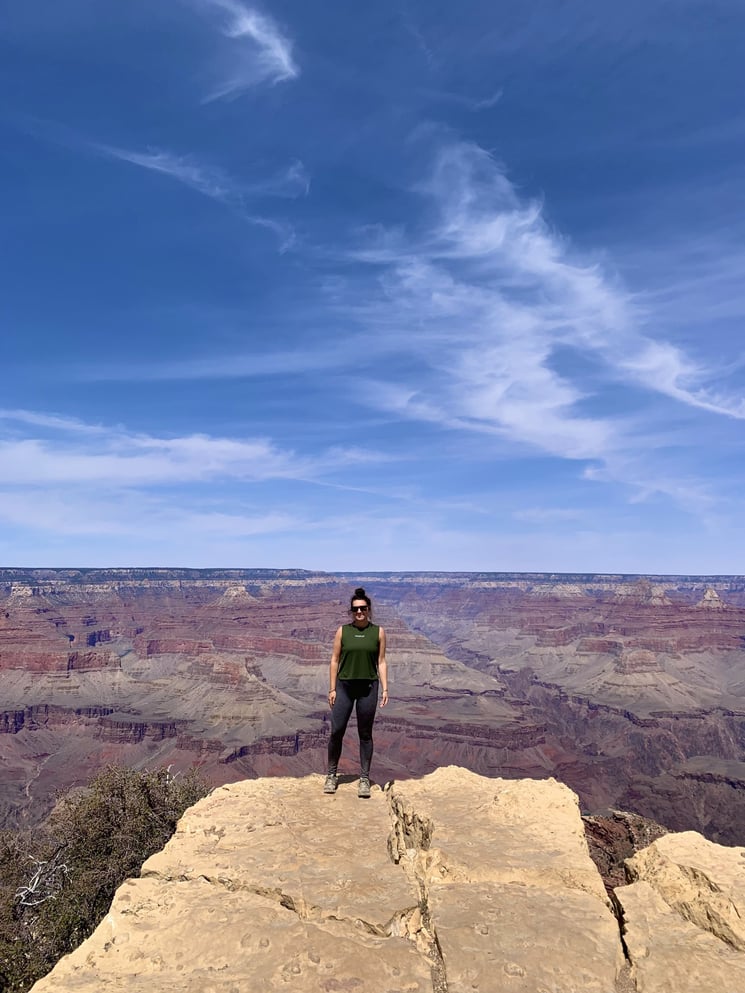 MB: I know what you mean. The more I learn about physical therapy, the more admiration I have for you PT pros! You said you started traveling about a year-and-a-half ago. What's that been like?
ED: Yes, I started my travel journey in April 2021! It's been amazing so far and I am already in awe of how many places I've been able to visit, how many job settings I've been able to progress to, and how many amazing people and lifelong friends I've met along the way. I've now worked in Santa Barbara, the Bay Area south of San Francisco, Phoenix, and Seattle. All very different and all offering amazing experiences.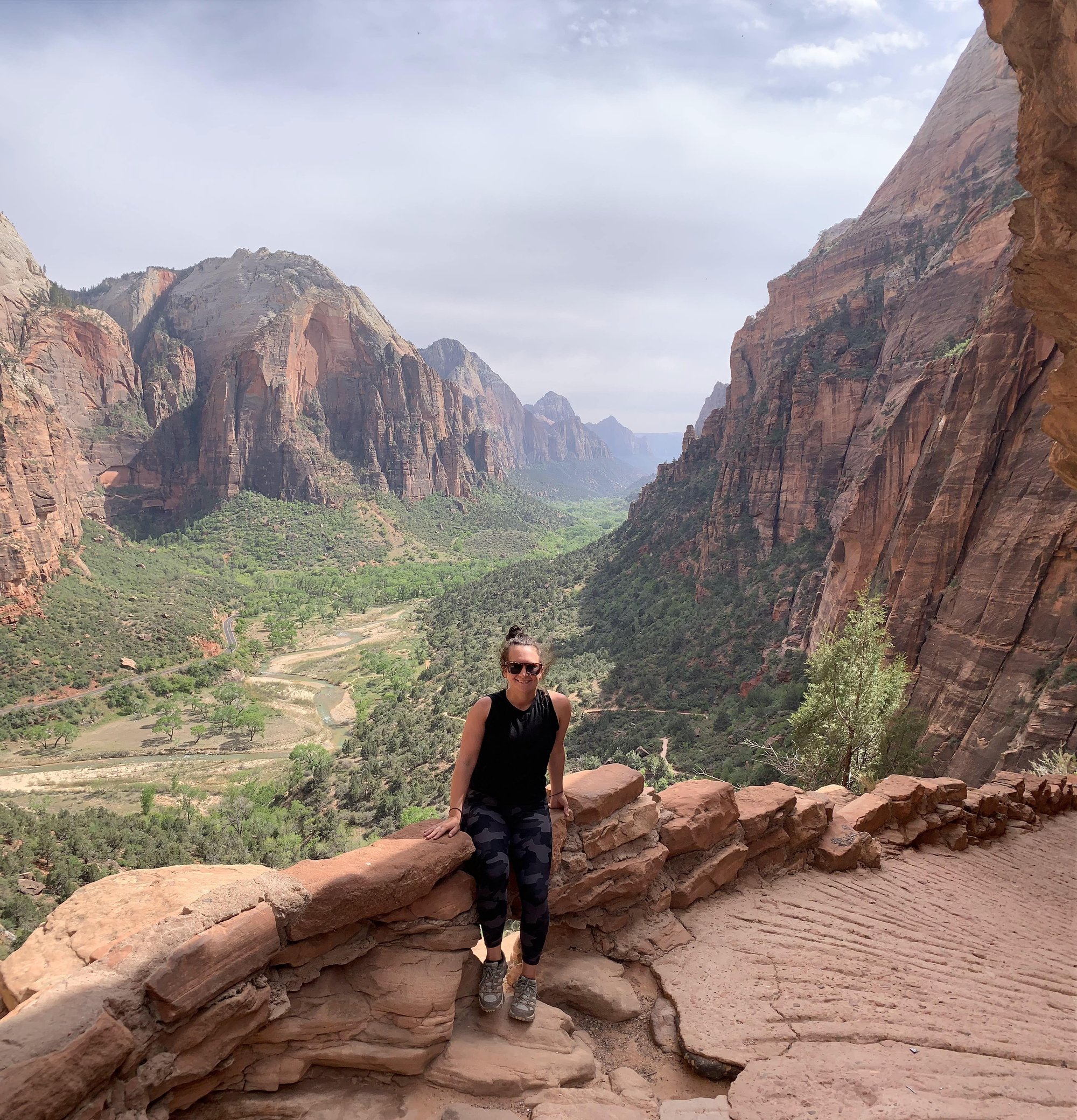 MB: Oooh, the Bay Area. That's one of my favorite places! Sounds like some incredible experiences. What made you decide to travel?
ED: From the moment I heard about travel, I knew it sounded like something I would love to do. I actually first heard about travel when Fusion Medical Staffing came to my university to educate my class about travel. I remember thinking it sounded too good to be true!
I grew up in Connecticut, ended up going to college in Connecticut, and always feared the possibility of being in one place for the rest of my life without seeing the world … or at least the US. I was drawn to the possibility of exploring everything the country had to offer while also getting more work experience in more settings than some people do in their whole career.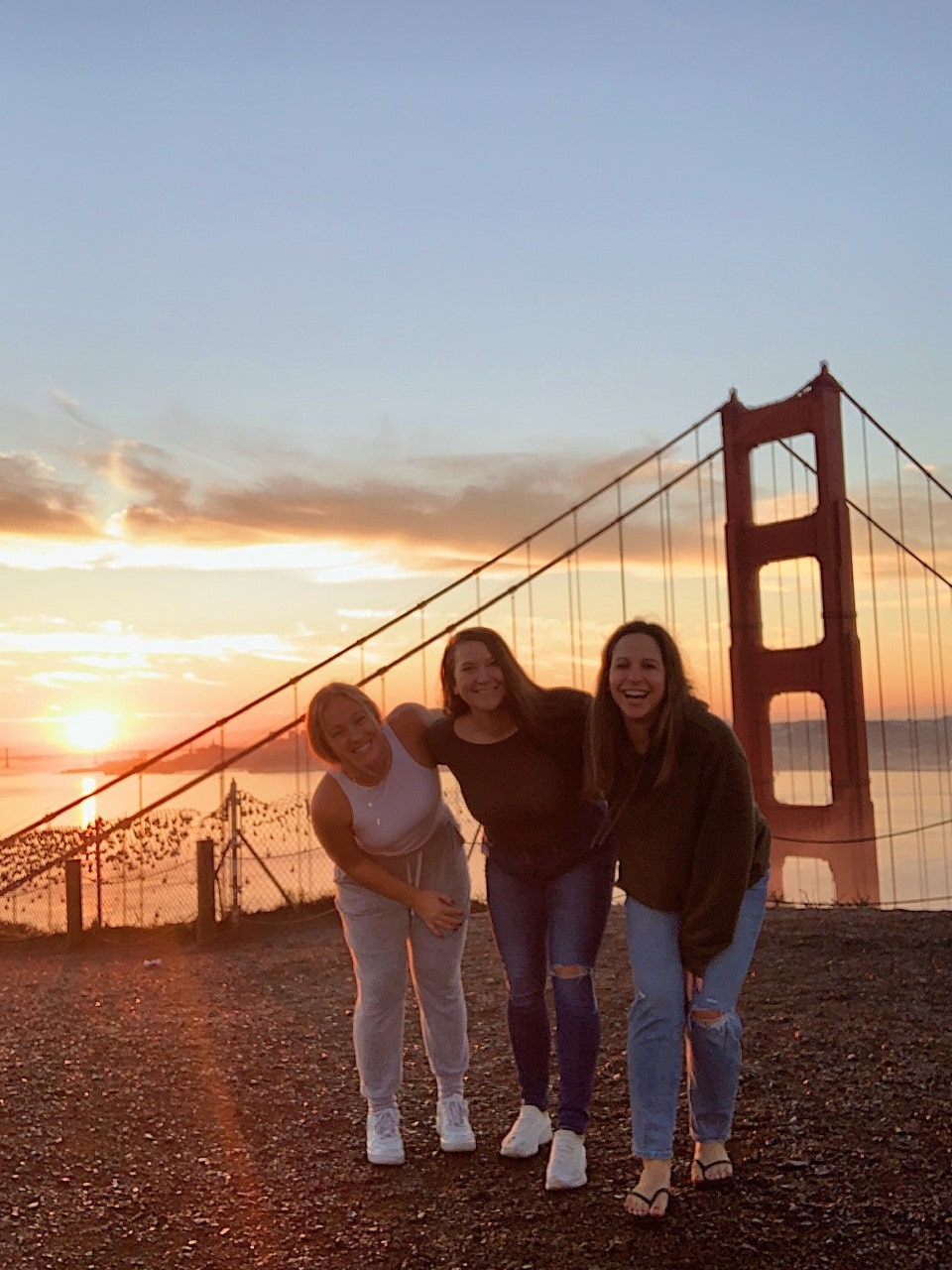 MB: I hear you. I live in the same city I was born and raised in. So, I love that you were brave and decided to venture out and travel the country! Very inspiring. Ok so, switching gears a little bit: what's an average day like as a PT?
ED: A day in the life as a PT starts with coffee always — you're going to need some energy to help people all day! Typically, I would arrive at work, no matter what setting, have a schedule ready and start planning for my day. Then I get to review all my new patients and learn about them, as well as plan what goals to work on with all the current patients on my caseload.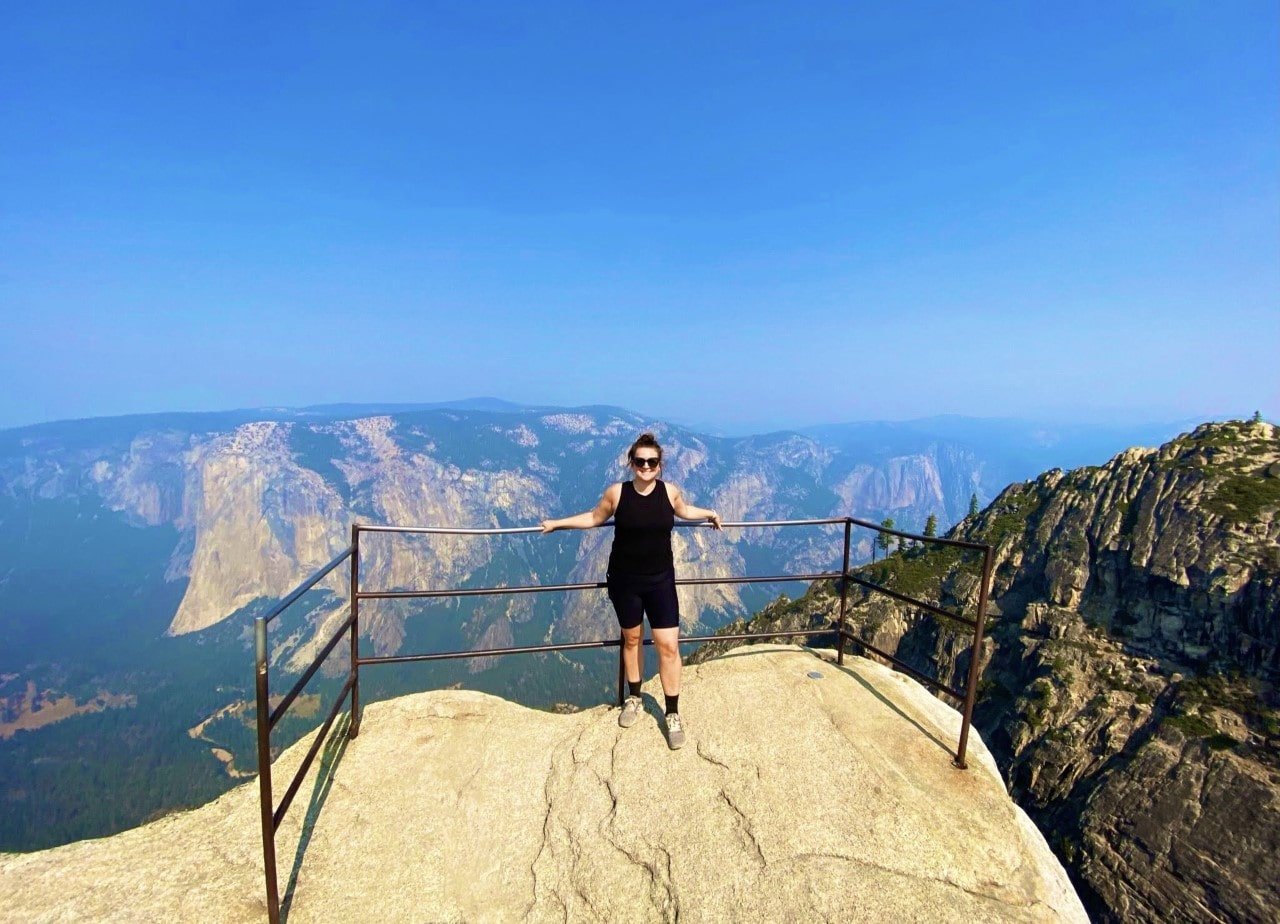 MB: You make it sound so easy! Can you tell us about the kind of technology PTs work with?
ED: There are lots of different electronic medical record (EMR) systems depending on what setting you work in! My favorite documentation system is EPIC because in any setting, I feel EPIC is one of the easiest to use.
In terms of other technology, anything from cryo cuffs, blood flow restriction devices, and other modalities. At one point, I worked with antigravity systems/treadmills, as well as motion analysis labs. There are a lot of really amazing technologies that we use to either assess the human body or treat it!
MB: PT technology is so cool! Since PTs work with all age groups, what's your favorite patient population to work with?
ED: My favorite population would have to be geriatrics. At times it is very difficult, however, most of the time you will meet some amazing elderly people with incredible life stories and wisdom to share. I also enjoy working on gait and balance issues, which largely presents in the elderly population. Right now, my favorite setting is acute care. I love the pace of it and I love the variety of people and issues you get to see. It really never gets boring!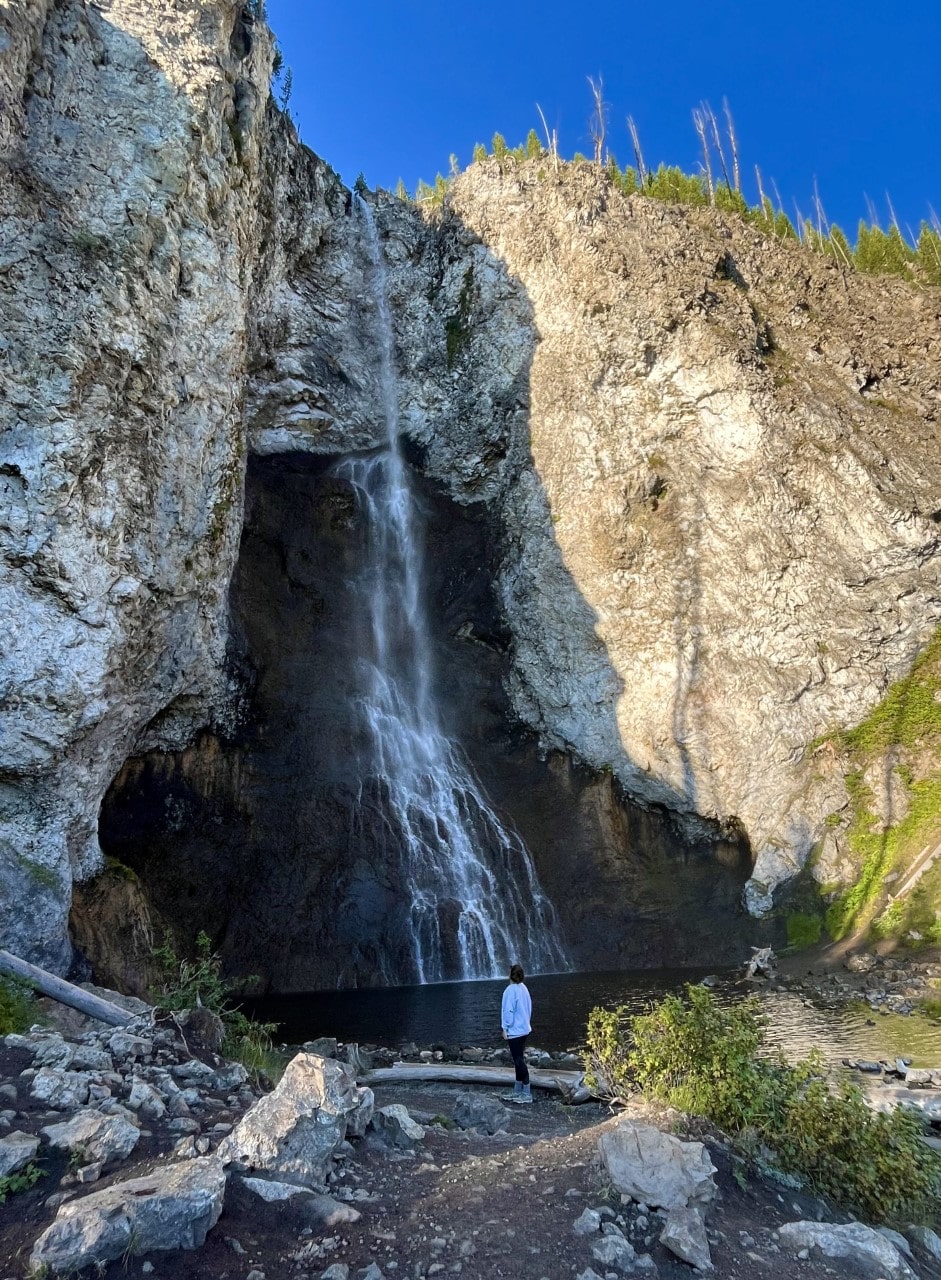 MB: It sounds like you've learned a lot from the patients you've worked with. To wrap up, what advice would you offer to aspiring physical therapists?
ED: To aspiring physical therapists, you are on a truly rewarding path. I hope you have the courage to try different settings and experience different workplaces because you will be surprised how much potential there is to grow. I think it's a really important thing to love your job and the people you work with every day, so don't settle in a place where you aren't happy or not able to advance your skills in the areas you hope to.
MB: Beautiful. Thank you so much, Eileen!
ED: Thank you!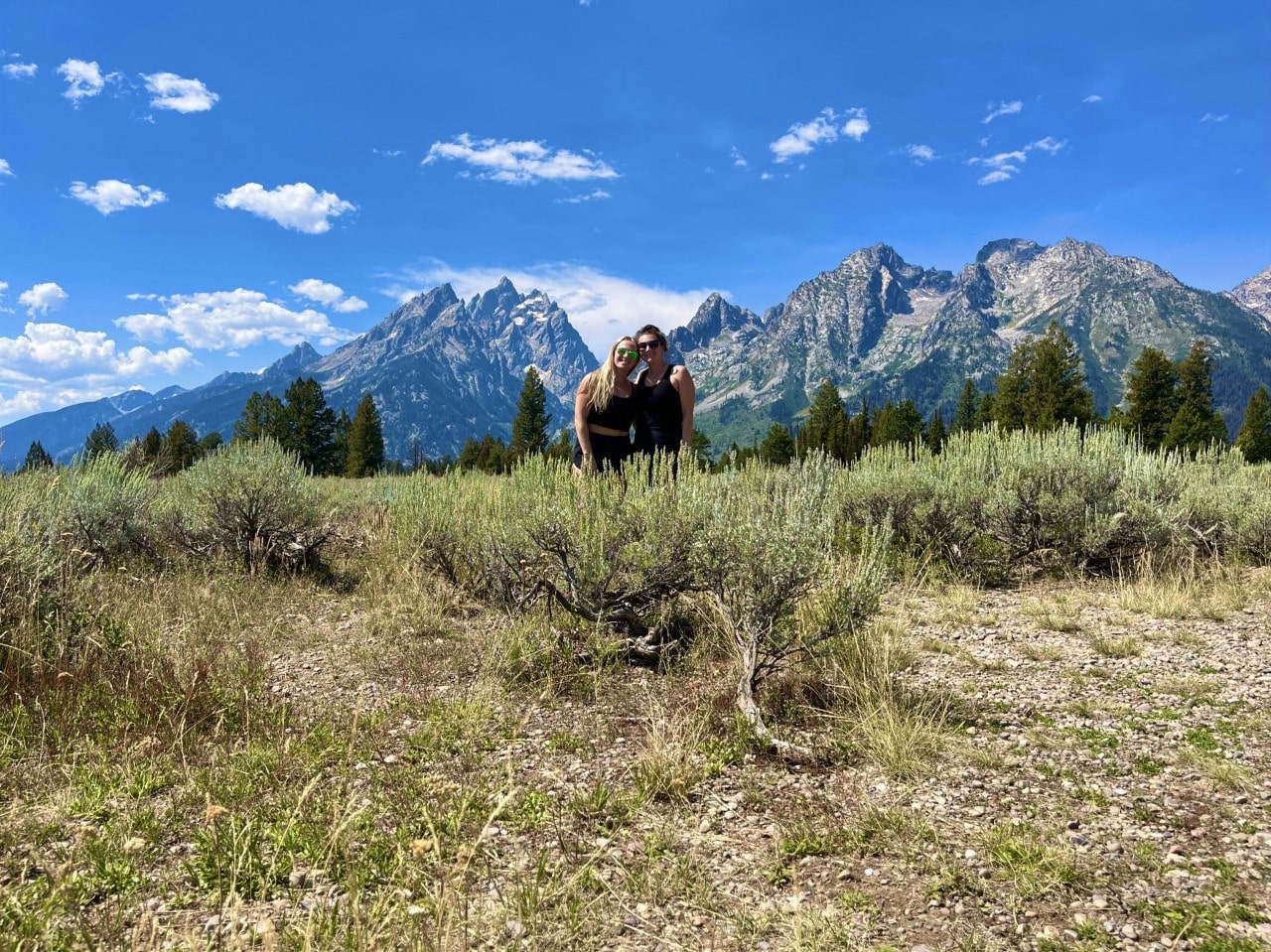 If you're interested in a career where you can learn and grow professionally, help others live their best lives, and get paid to explore the U.S., then travel physical therapy may be the career for you.