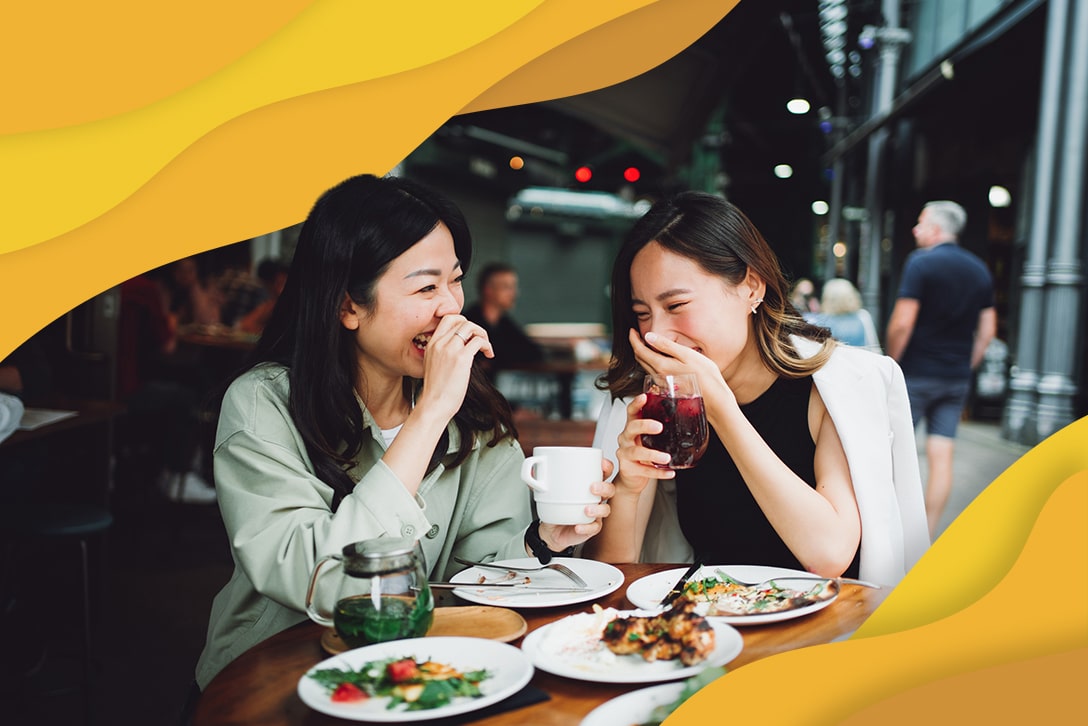 You already know what it means to work like a boss. So now it's time for you to live like a local and enjoy the city you're in! And what better way to live like a local than to eat like one?
Top Places To Eat in the Southwest
You get to choose your adventure. Why not explore the Southwest region of the U.S. next? In addition to its arid deserts, red rock landscapes, and rugged mountains, the Southwest offers delicious cuisine that is guaranteed to delight anyone's tastebuds. These are the top Southwest destinations to feed your face:

🍲 Austin, Texas
🍲 Houston, Texas
🍲 Las Vegas, Nevada
🍲 Reno, Nevada
🍲 Santa Fe, New Mexico
🍲 Oklahoma City, Oklahoma

Austin, Texas
Image from austintexas.org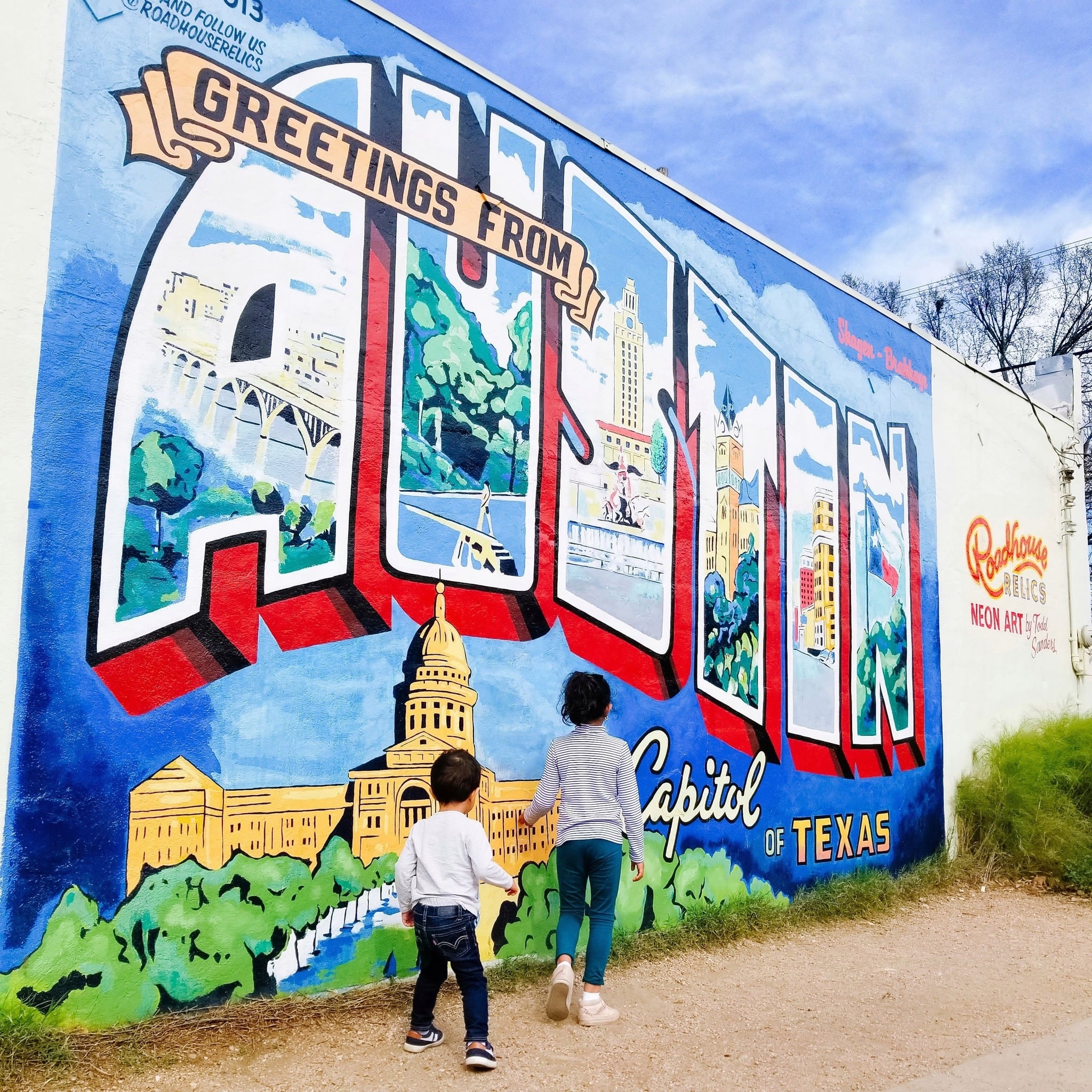 Giddy up, cowpeople! We're heading down to the capital of the second-largest state in the U.S.—that's right, we're going to Austin, Texas. So, saddle up and get ready to take your tastebuds on the ride of a lifetime.
Seoulju Korean Kitchen and Bar
Price: $$
Yelp review: 4.5 stars
Takes reservations
Offers takeout
Vegetarian options
Picture this: It's 11 P.M. and you just got done with a 12-hour shift, so to say you're hungry would be an understatement. But it's so late—will anyplace still be open? And that's when you see the open sign at Seoulju Korean Kitchen and Bar and rejoice.
Image from the Seoulju Korean Kitchen and Bar Facebook page
There are few things that in life that beat deliciously fried comfort food, especially if that mouthwatering fried deliciousness comes from Seoulju Korean Kitchen. This North Lamar restaurant made its way into the heart of Texans everywhere when Seoulju opened in 2015 by South Korea-native, Sang Mi. Flash-forward nearly 10 years later and nowadays, you'll find both Sang and her son, John, keeping Korean cuisine in style through their traditional family cooking.
When you have a hankering for authentic Korean fare, head over to Seoulju! You'll find staples like crispy marinated Korean fried chicken, beef bulgogi rice plates, and kimchi pancakes. Plus, on a particularly chilly night, you can't go wrong with the loaded spicy rice cake hot pot (and pro tip: Say yes to the cheese. You can thank us later).
Bufalina Due
Price: $$
Yelp review: 4 stars
Takes reservations
Offers takeout and delivery
Vegan options
Vegetarian options
Sure, this pizzeria may have been closed for a while, but now Bufalina Due is back and better than ever. And lucky for you, you can catch them on Burnet Road in good ol' Austin, Texas.
Image from the Bufalina Facebook page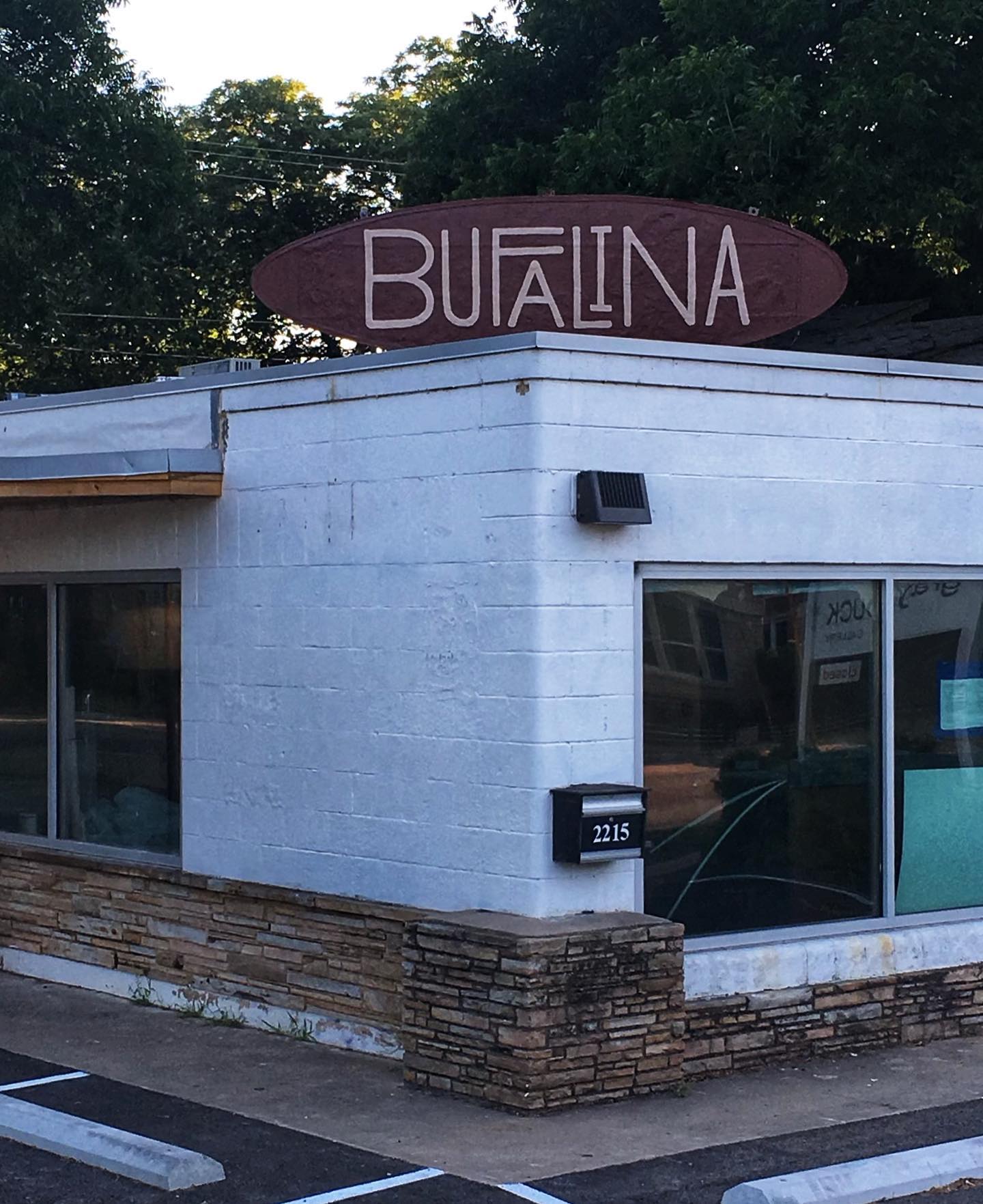 Steven Dilley did the Austin-area a favor in 2016 when he opened Bufalina Due and introduced the city to his next-level pizza pies. Before Bufalina, there were two kinds of pizzas: Good pizza and great pizza. But once you've tasted these incredible pies, you'll come to realize there's a whole new category of pizza out there: Magical. And that's exactly what you'll get with these classic Neapolitan pies.
Whether you're out on the town with your traveler friends or flying solo on a self-date night, Bufalina Due is the perfect foodie destination for hungry bellies. Of course, the menu boasts your usual pizza classics like margherita and four cheese, but in addition to the usuals, the Bufalina menu goes the extra mile with specialty pies like the vodka arrabiatta—made with vodka sauce, fontina, mozzarella, garlic, oregano, parmesan cheese, and chili flakes, sprinkled with black pepper. Or there's the pickle pie pizza that's made with parm cream, mozzarella, pickled peppers and cucumbers, plus cherry tomatoes, feta cheese, and garlic, topped with chili oil. No matter what you order, you can't go wrong.
As a bonus, learn how to make Bufalina pizzas right at home with Paula Forbes' cookbook, "Austin Cookbook: Recipes and Stories from Deep in the Heart of Texas."
Bird Bird Biscuit
Price: $
Yelp review: 4.5 stars
Offers takeout and delivery
Vegetarian options
Would you consider yourself a fried chicken connoisseur? If you answered "yes," then there's a 100% chance you need to visit Bird Bird Biscuit and try this one-of-a-kind fried chicken sandwich shop.
Image from the Bird Bird Facebook page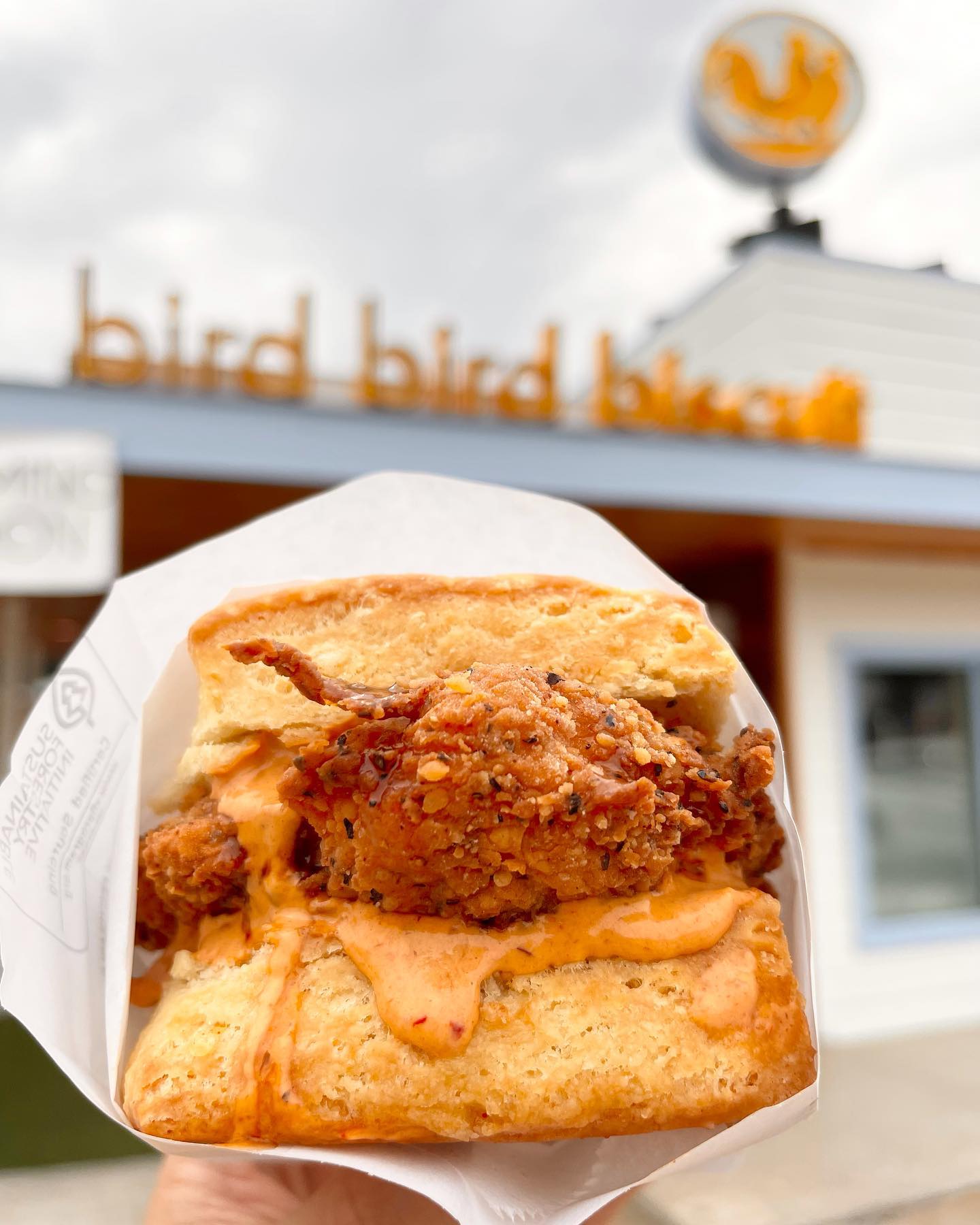 Bird Bird Biscuit came to life when two BFFs, Brian and Ryan (no, we're not making this up), decided to take their relationship to the next level and go into business together and open their restaurant doors in 2018. And thank goodness they did. Because now we have tasty Texan fried chicken sandwiches! #Blessed.
Between this dynamic duo, Brian is the el Capitán and biscuit whisperer and Ryan is the businessman behind the curtain. Together, they work their magic to produce some of the most luscious fried chicken and biscuits your tastebuds have ever experienced. Like the queen beak sandwich made from spiced and breaded chicken breast, cayenne black pepper honey, and bacon-infused chipotle mayo or the little dipper—a grilled cheese biscuit sandwich made with mozzarella and cheddar cheese, served with a marinara dipping sauce. Mmm, yes please.
Houston, Texas
Image from visithoustontexas.com
Oh, the places you'll go as a professional medical traveler, but also—oh, the places you'll eat! In our quest to find the best restaurants in the Southwest, we made our way to Houston for these top eateries. Ready to find out more? Keep calm and read on!
Phat Eatery
Price: $$
Yelp review: 4.5 stars
Takes reservations
Offers takeout and delivery
Vegan options
Vegetarian options
Phat (adj.): Highly attractive or gratifying. And that's the kind of food you're going to get when you visit Phat Eatery. Make sure you wear your eating pants when you visit this Katy Asian Town foodie joint, you're going to need them.
Image from the Phat Eatery Facebook page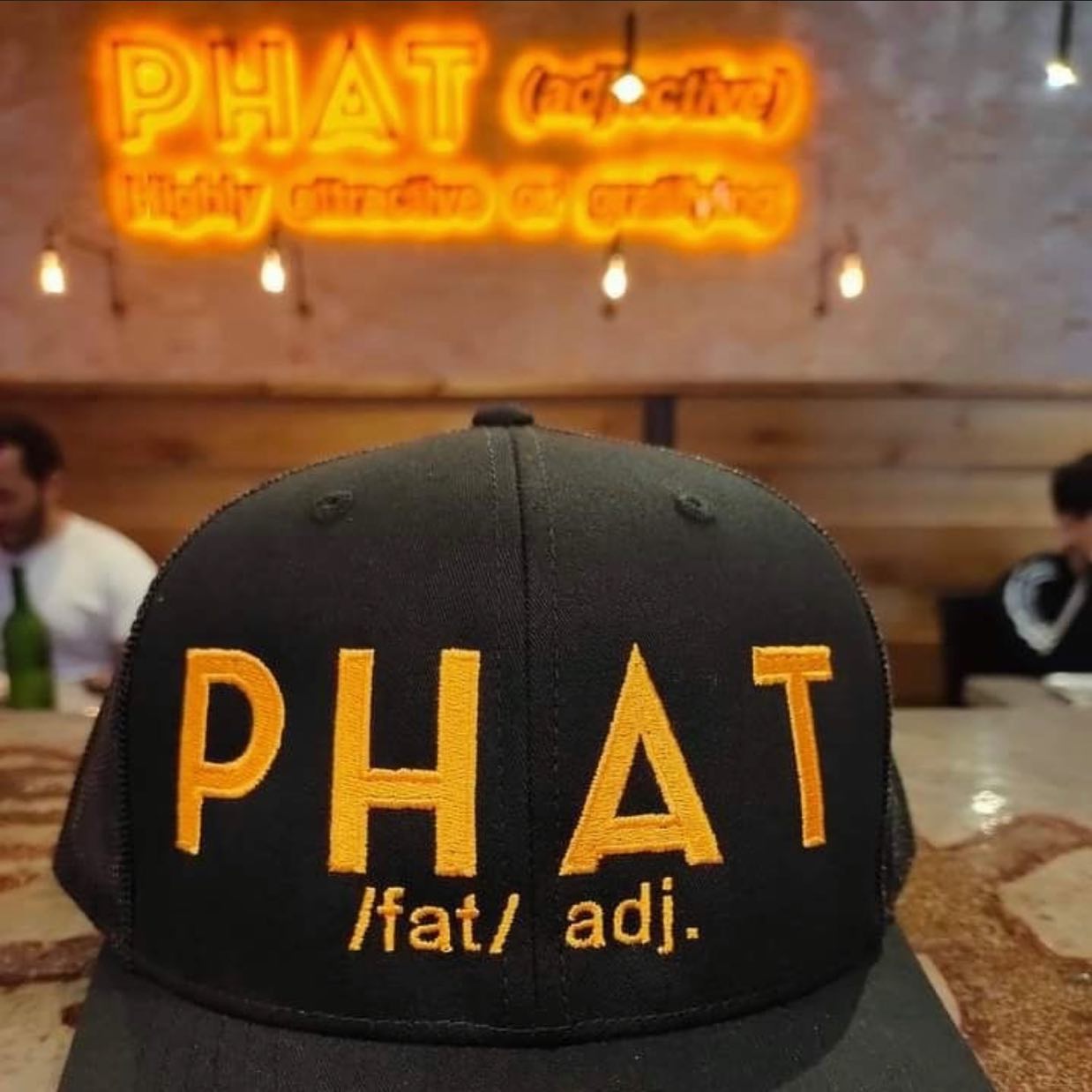 Do you remember what you were doing in 2018? Well, James Beard Awards Semifinalist and Phat Eatery's chef-owner, Alex Au-Yeung, was busy working his magic to open this Malaysian street food eatery. Four years later and this popular Houston restaurant has gained an enthusiastic following, which makes sense once you have a taste of these amazing flavors for yourself.
If it's your first time in a Malaysian eatery, don't fret. You're in great hands at Phat Eatery. The menu items at this food joint are inspired by Chef Alex's upbringing in Hong Kong, his Malaysian heritage, and both culture's rich culinary traditions. Here are some suggestions on what to order when you arrive:
Beef rendang: Beef banana shank with coconut curry and potatoes
Curry Laksa: Mild spicy coconut curry broth with homemade curry powder, mixed rice noodle and egg noodle, jumbo prawns, chicken, tofu, and bean sprouts
Nasi lemak: Coconut fragrant rice, curry chicken, ikan bilis, fried egg, sambal, peanuts, and cucumber
Sizzling egg tofu: House-made egg tofu with your choice of minced chicken and chopped shrimp sauce or vegetable sauce
Flaky roti canai: A Malaysian favorite must try! Indian flat bread with curry dip
Xochi
Price: $$
Yelp review: 4 stars
Takes reservations
Offers takeout and delivery
Vegan options
Vegetarian options
Did you know that xochi (so-chee) means to bloom or catch fire? Neither did we until we discovered Xochi, a Houston-based eatery that honors the "culinary and indigenous richness" of Oaxaca, Mexico.
Image from the Xochi Facebook page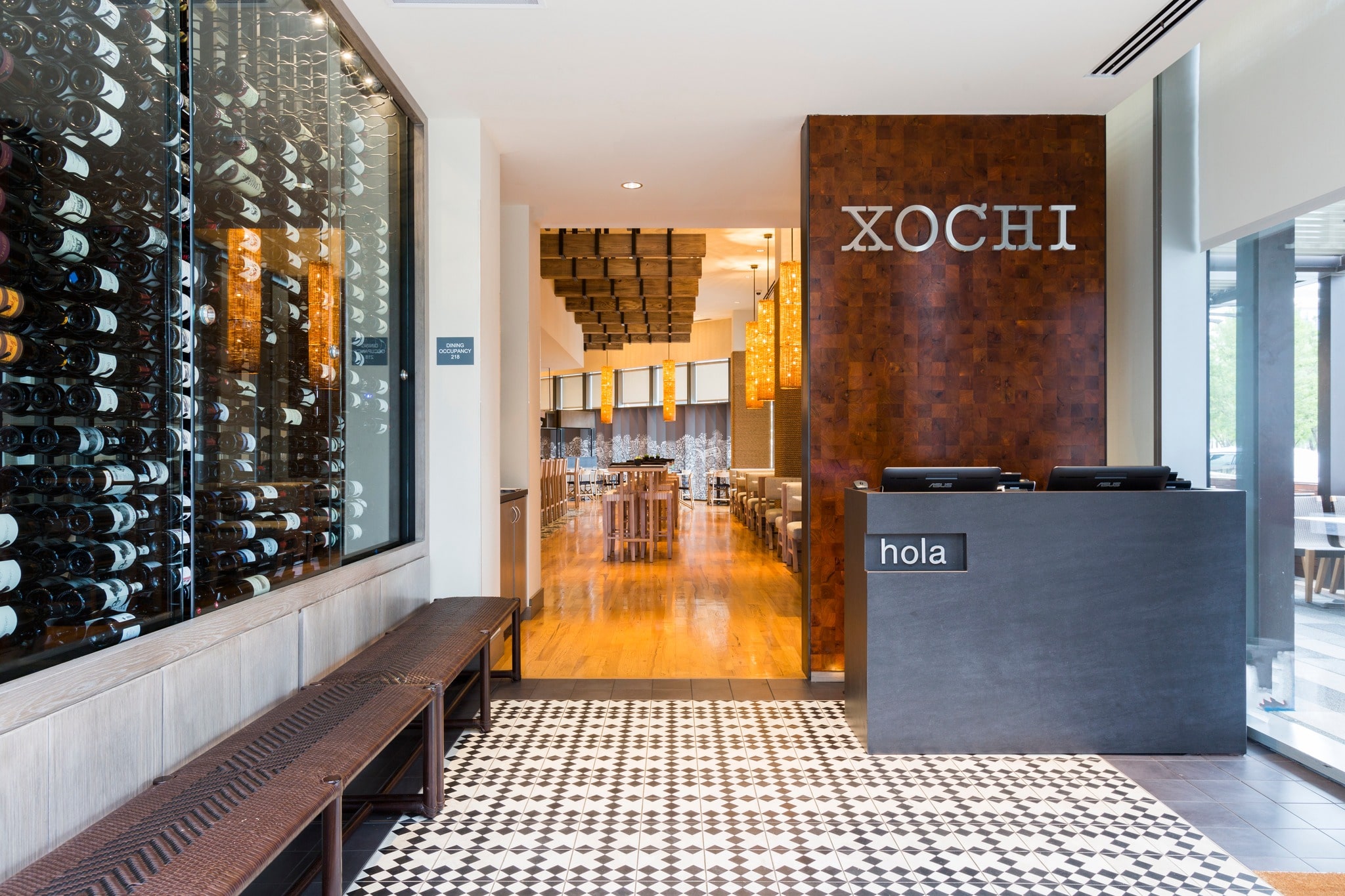 If you've never been to Oaxaca, well now you can visit through this humble Houston eatery. According to their website, Xochi celebrates Oaxaca and its "varied geographic regions and preservation of primitive customs with an unrivaled menu of Oaxaca-inspired food and drink."
That means that you'll find a wide variety of homemade masas made from many colorful types of corn, an endless supply of moles, and even homemade chocolate. Plus, Xochi offers other distinctive Oaxacan-inspired dishes like ribbons of cheese (aka quesillo) wrapped in balls, imported coffee, fire-roasted tortillas, grasshoppers, and beans cooked with avocado leaves. Whether you have an intense sweet tooth or prefer something more savory, Xochi truly has something for everyone.
Riel
Price: $$$
Yelp review: 4 stars
Takes reservations
Offers takeout and delivery
Vegetarian options
What's better than one delicious eatery? Answer: TWO delicious eateries, obviously. And technically, Riel is only one of two restaurants operating out of one building, thanks to Chef Ryan LaChaine. Next to Riel, you'll find a pickup- and delivery-only restaurant called Louie's that specializes in fun sandwiches like pizza subs, butter burger sliders, and their version of the classic Filet-o-Fish. And then there's Riel right next door.
Image from the Riel Facebook page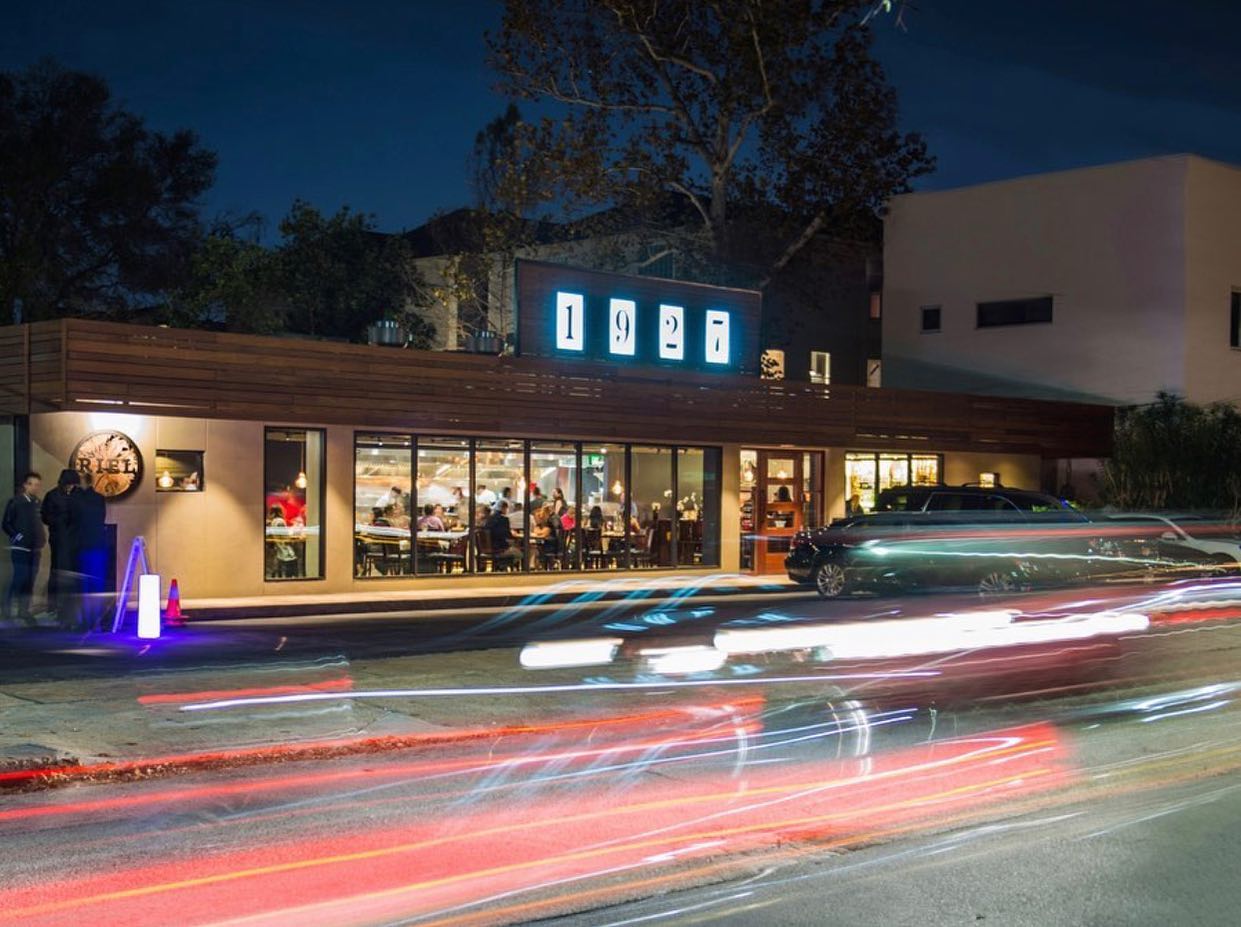 At Riel, you'll find "globally inspired Gulf Coast cuisine" that you just can't get most anywhere else. Led and co-owned by Chef Ryan, Riel is on a mission to source the highest quality seasonal ingredients, highlight local flavors, and utilize regionally sourced products that take your tastebuds on the ride of a lifetime. Within the menu, you'll find hints of cuisine that offers tribute to the Texan gulf coast, Ukraine, and French-Canadian fare. Truly, the diverse flavors of this modern American restaurant are unreal, or dare we say un-Riel.
Explore the eclectic menu and get a taste of all the goodies. Might we suggest the kimchi carbonara made with grilled marinated shrimp, kimchi cream cheese, green onion, and to top it all off, bacon. Then there's le Riel mac, which includes beef patties Riel special sauce, diced onions, shredded lettuce, and pickles all between a potato bun. And, of course, we can't forget the pierogis with potato and cheddar filling, caramelized onion, and horseradish crème. Om nom nom.
Las Vegas, Nevada
Image from visitlasvegas.com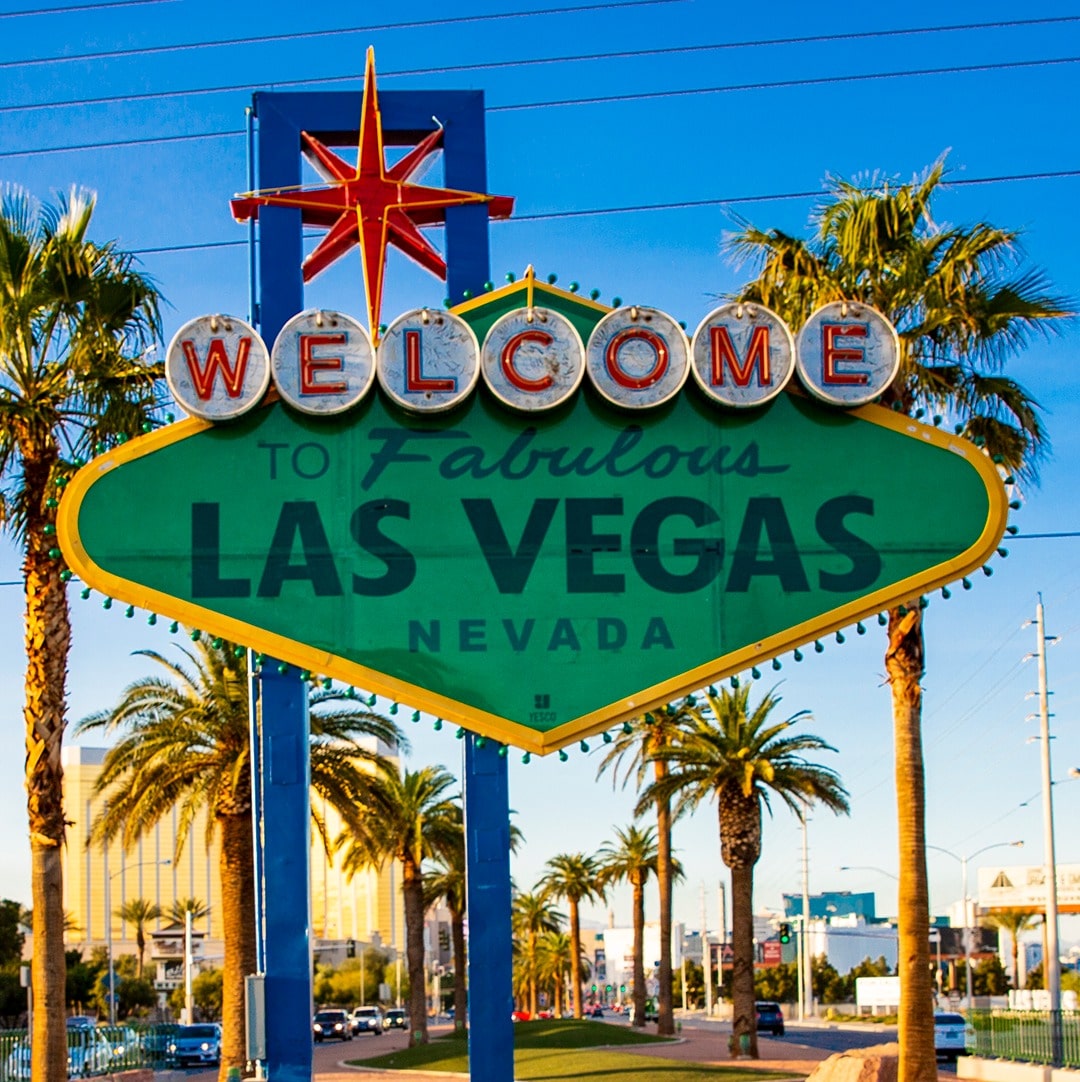 You may know Vegas as the location for the annual Traveler's Conference (TravCon), but what you may not know about Sin City is it has an incredible foodie scene. I mean, there's a reason famous chef, Gordon Ramsay, opened five restaurants in this city alone. And as he would say, "Don't just stand there like a big muffin!" Let's go eat our way through viva Las Vegas!
Honey Salt
Price: $$
Yelp review: 4 stars
Takes reservations
Offers takeout and delivery
Vegan options
Vegetarian options
The first stop on our Vegas foodcapades is Honey Salt, a special farm-to-table restaurant on the west side. When you step foot into Honey Salt, you're immediately enveloped in the aroma of freshly cooked ingredients and completely encompassed in all the positive vibes, like a big, comforting hug.
Image from the Honey Salt Facebook page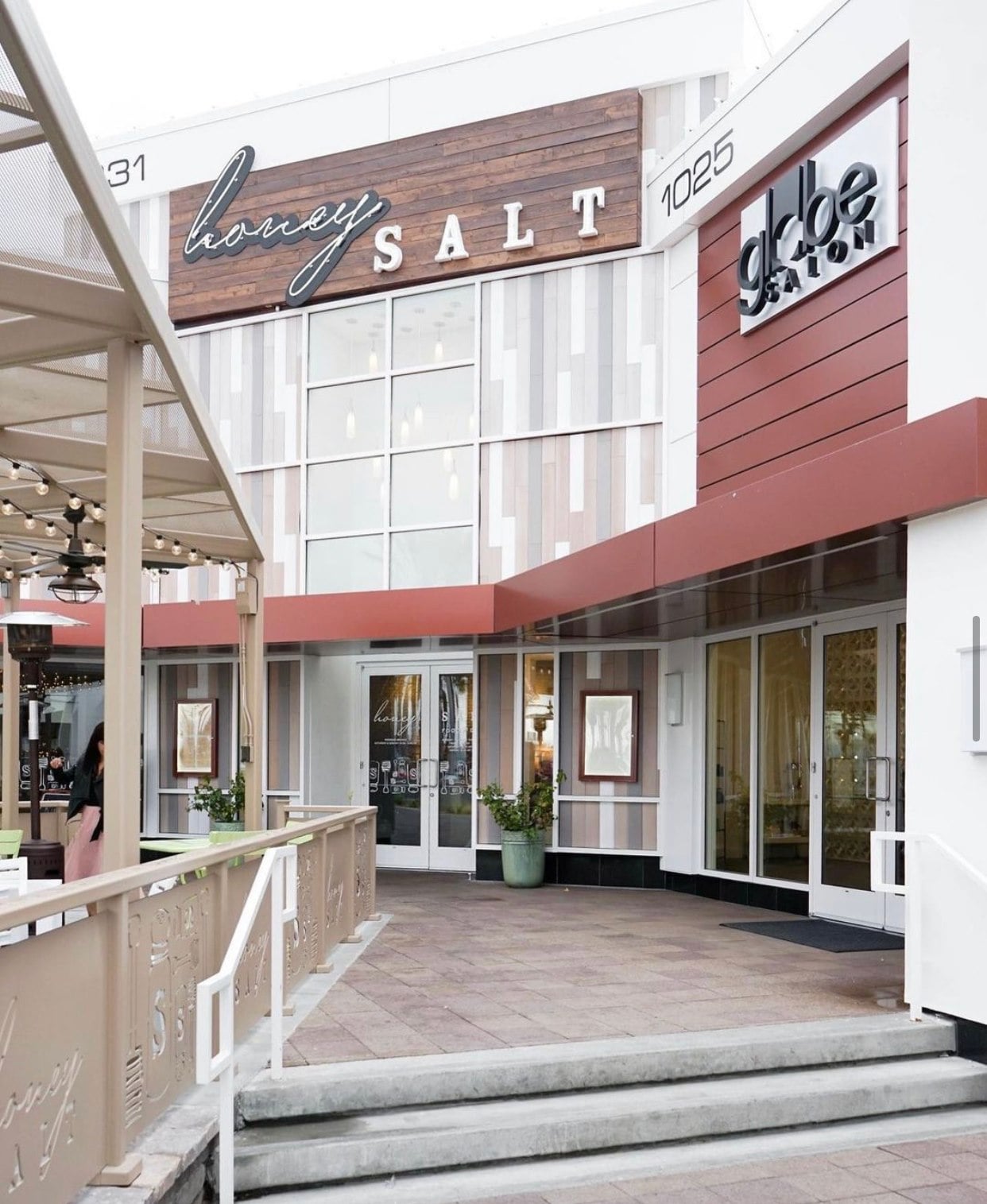 Honey Salt came to life in 2012 after Elizabeth Blau and her husband, Kim Canteenwalla, had the genius idea to start their own restaurant right in their hometown of Las Vegas. Using cuisine and ingredients from childhood memories, travel adventures, and family recipes, this unstoppable couple knew they had what it takes to be successful restauranteurs in Sin City.
According to their website, "Whether it's our interpretations of classic comfort food or our lighter, wellness-based fare, our vegan options or our decadent brunch, Honey Salt's product is always sourced, prepared, and served with love." And you can taste the love in whatever you order. Some foodie faves from this iconic restaurant include the buttermilk fried chicken sandwich, the bacon grilled cheese, and the banana foster French toast with almond granola and chocolate pearls.
The best part is you can give cooking Honey Salt's specials your best shot, thanks to the "Honey Salt: A Culinary Scrapbook" cookbook. Once you have the cookbook in hand, do a fun experiment to see if you can match the intense flavors of Honey Salt. May the odds be ever in your favor.
Tacos El Gordo
Price: $
Yelp review: 4 stars
Offers takeout and delivery
Who knew you didn't have to cross the border to try an authentic Tijuana taco? Instead of digging out the ol' passport, call an Uber, and get a ride to Tacos El Gordo in Las Vegas. Trust us, it's worth it.
Image from the Tacos El Gordo Facebook page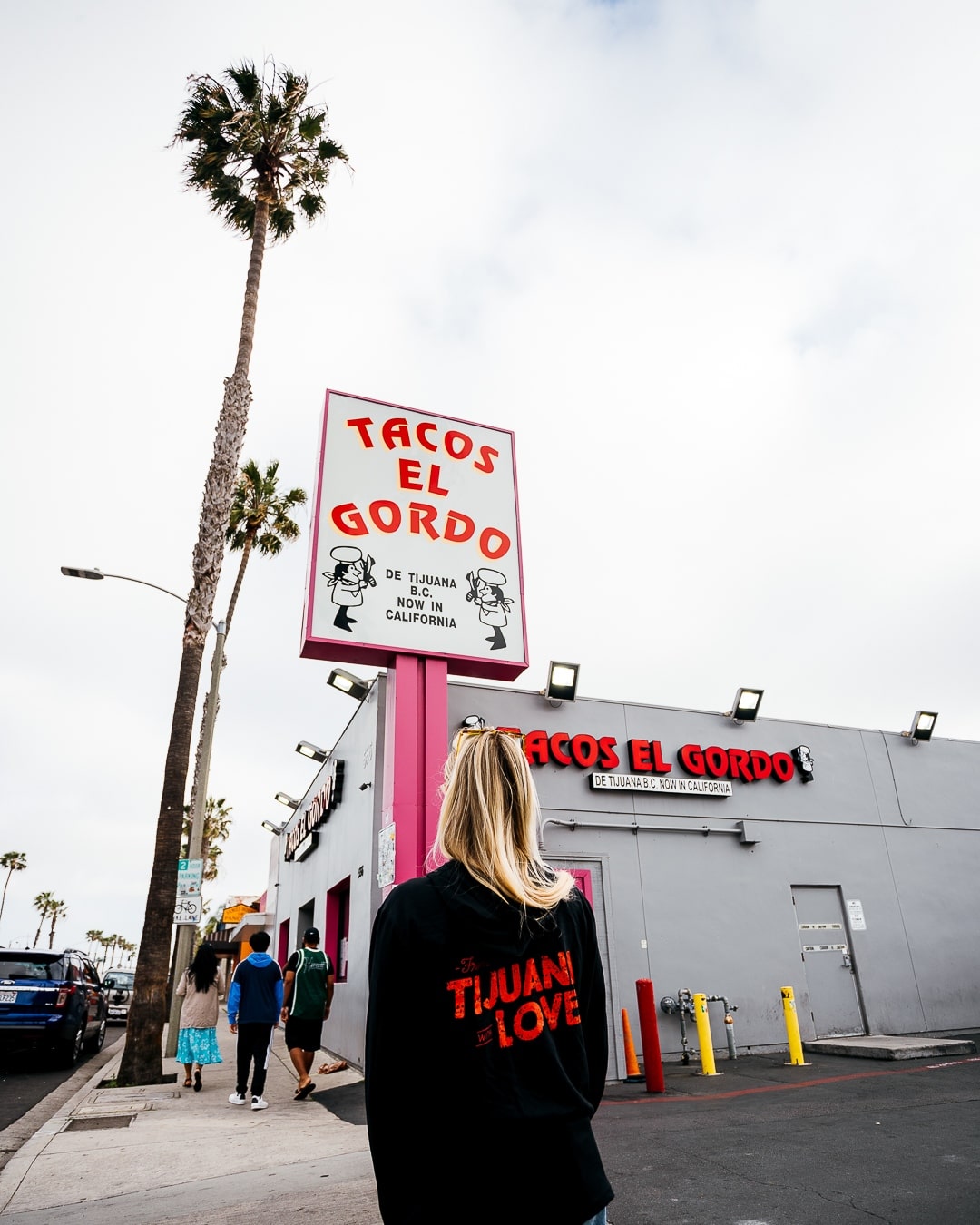 You might think you've already experienced the greatest tacos in the history of ever, but we're sorry to tell you that you haven't…yet. Unless you've already been to Tacos El Gordo and then, yes, you know what we're talking about.
Tacos El Gordo was born from a dream in San Diego in 1998. It wasn't until 2010 that the family expanded and made their way to viva Las Vegas. Now, 12 years later, Tacos El Gordo has become a well-known and beloved restaurant for Vegas locals and visitors alike. And it's all because of their authentic Tijuana tacos with handmade corn tortillas, top-grade meat selection, and the freshest ingredients for added flavor. If you're overwhelmed by the robust menu, start with a classic, like a carne asada taco, and work your way up to the more adventurous flavors, like a lengua (or beef tongue) taco. Either way, your tastebuds will thank you. And to that, they're welcome.
Osteria Fiorella
Price: $$
Yelp review: 4 stars
Takes reservations
Vegetarian options
If you're in need of a good meal and a cozy roof over your head, then look no further than Osteria Fiorella at Red Rock Resort—it's a two-for-one! Make reservations with the resort and enjoy the dining room at Osteria while you're there.
Image from the Osteria Fiorella Gordo Facebook page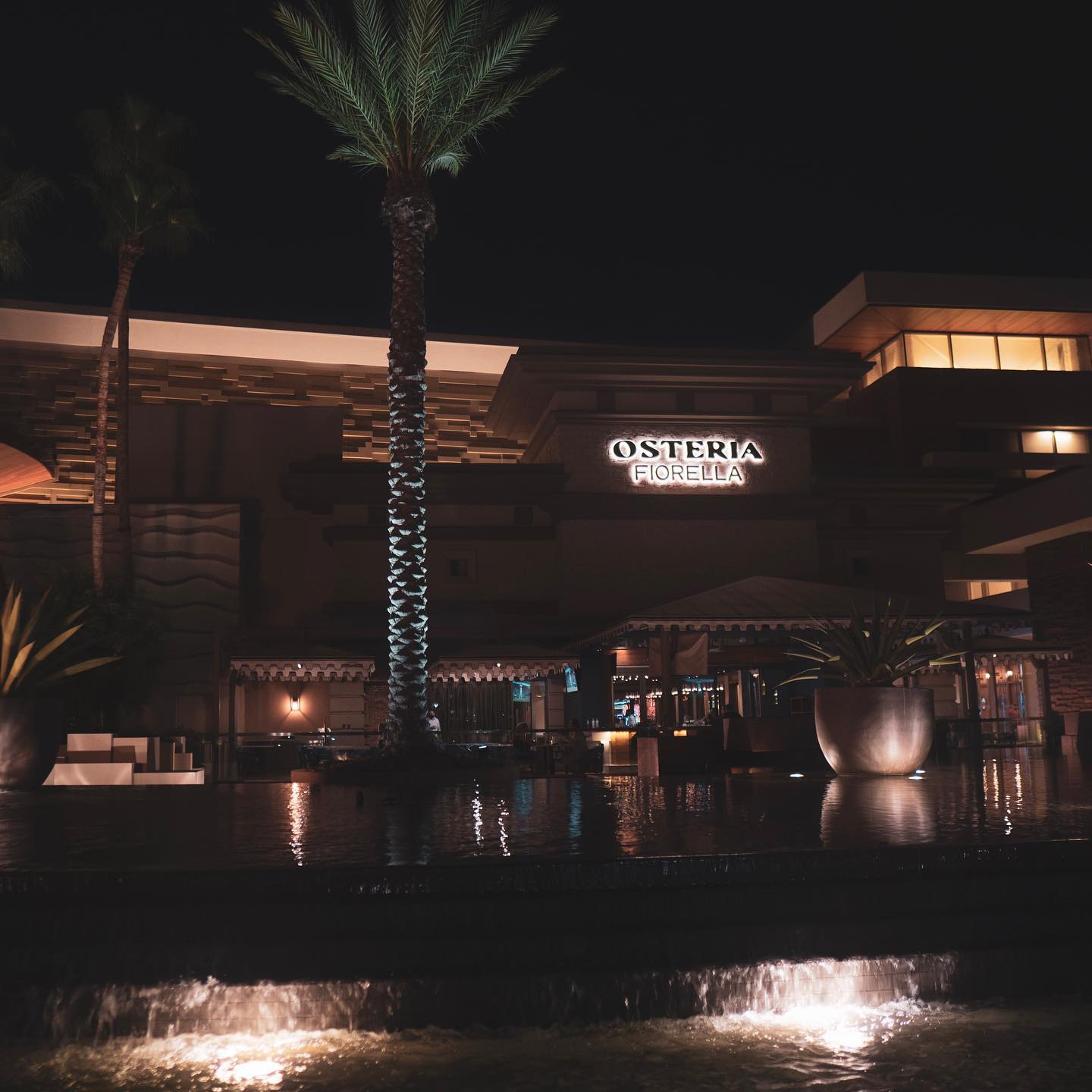 Does the name Osteria Fiorella sound familiar? Well, that's because Chef Marc Vetri has a popular Philly pasta bar called Fiorella. Now in Summerlin, Chef Marc has brought another wondrous foodie hot spot, Osteria Fiorella, for pasta connoisseurs in the Vegas area.
At Osteria Fiorella, you'll find notably different Italian cuisine that you can't get enough of. Don't believe us? We double dog dare you to try some deliciousness for yourself:
Rigatoni with sausage ragu and Italian cheese
Gnocchi made soft and supple with ricotta cheese
Sal's famous meatballs with bruschetta and ricotta
Like what you're reading? You may also like: Where to Eat on the West Coast
Reno, Nevada
Image from visitrenotahoe.com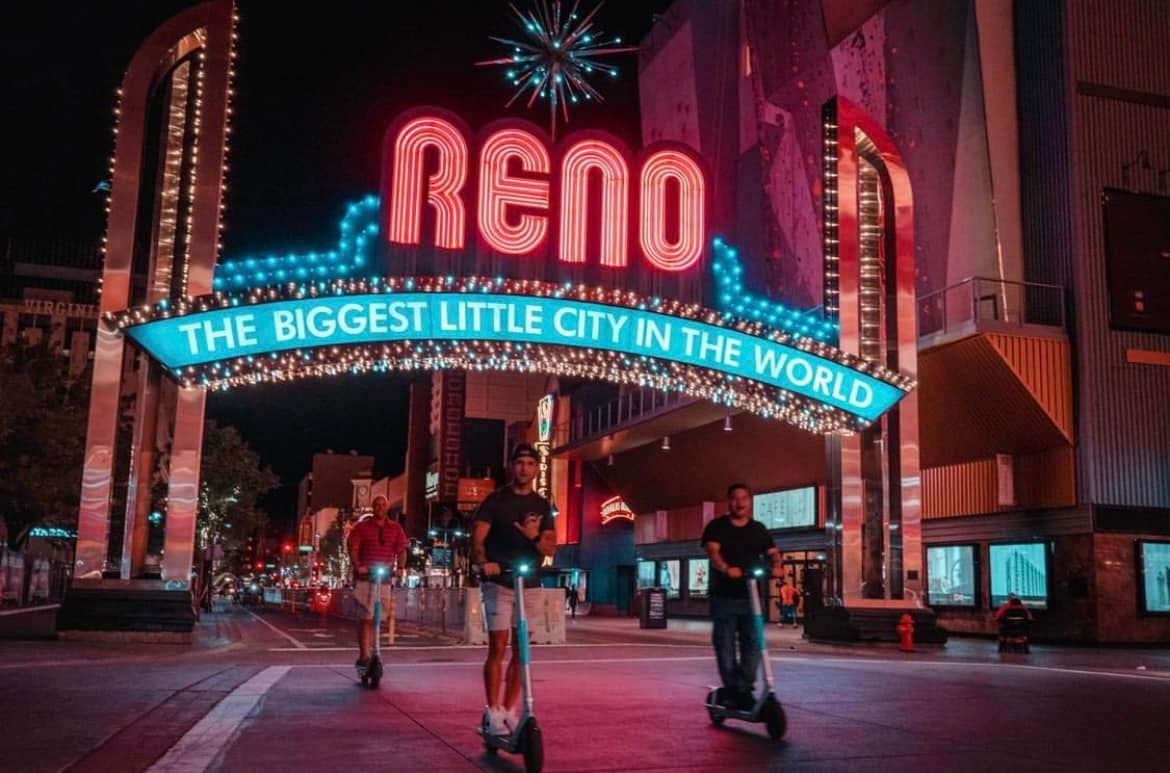 Ah, and now we've arrived at Las Vegas' little sister, Reno. This Nevada hot spot is known for its desert landscapes, vibrant casinos, and boppin' nightlife. But did you know Reno is home to nearly 200 restaurants? If you want to challenge yourself to eat at as many as possible, who are we to stop you? When in Reno, right?
Fourk Kitchen
Price: $$
Yelp review: 4.5 stars
Takes reservations
Usually when we think of a four-course meal, we think something along the lines of, "Holy money!" But Fourk Kitchen is bringing multi-course meals back into style with its unique and, best of all, affordable dining experience.
Image from the Fourk Kitchen Facebook page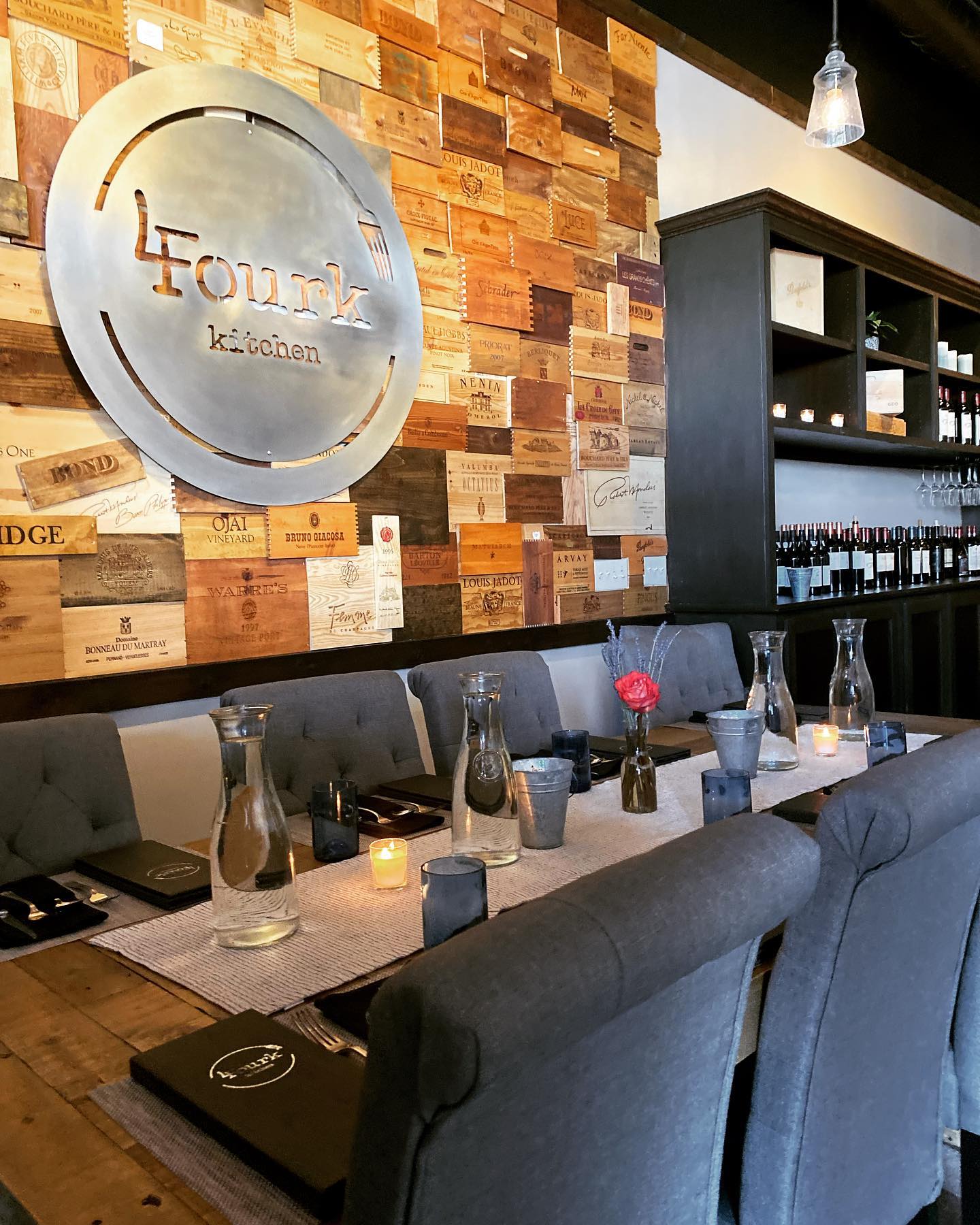 If you're a fan of dinner with a side of entertainment, then you must eat at Fourk Kitchen. Not only will you receive a delectable four-course meal, but you'll also get an interactive welcome from the chef, hear the story of how Fourk Kitchen came to be, and learn the inspiration behind the restaurant's everchanging menu. Every month, the menu at this Nevada foodie spot changes, but one thing never does: The price. That's right—this four-course dining experience costs $49 per person no matter what's for dinner.
With each visit, you receive a four-course meal including two starters, one main course, and one dessert. In the past, Fourk Kitchen has served meals like arugula salad with watermelon, chicken pozole verde, angus beef burgers on a pretzel bun, and drunken berries. Wondering what's on the menu this month? Only one way to find out!
Rice Box Kitchen
Price: $$
Yelp review: 5 stars
Takes reservations
Offers takeout
Vegan options
Eat, drink, gossip—that's the motto at Rice Box Kitchen. Because what goes better with a side of hot goss than delicious food and drink? Head to Rice Box Kitchen to find out.
Image from the Rice Box Kitchen Facebook page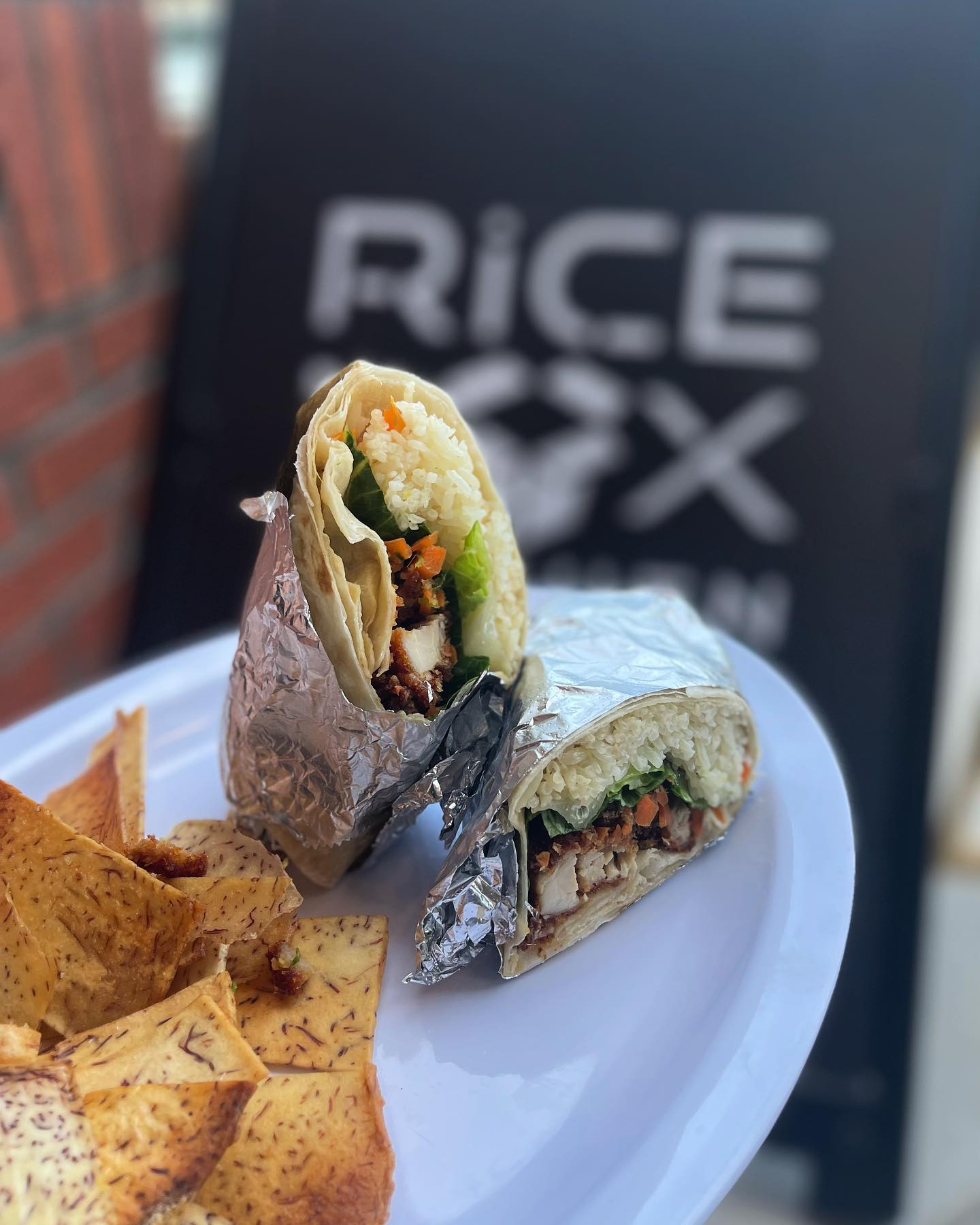 Created by self-taught chef extraordinaire and "head gossip" behind Gossip Kitchen in San Francisco, Perapol Damnernpholkul, Rice Box Kitchen is a foodie joint that specializes in home-cooked, feel-good meals. Although Chef Perapol has a professional background in interior design, he's always had an innate passion for cooking, which he thinks stems from being alongside his mother in the kitchen growing up. Immigrating from Thailand to Wyoming, Perapol has fond memories of cooking in styles accustomed to both his international hometown and his U.S. home, where he learned how to cook everything from curry to tamales and everything in between.
At Rice Box Kitchen, you can expect delectable home-cooked Thai comfort food that's guaranteed to bring a smile to your face. Don't believe us? Well then try these specialties for yourself and then let us know what you think:
Khao mun tofu: Tofu over coconut, ginger, and garlic rice served with sweet chili sauce
Thai chicken noodle: Poached chicken in-house made chicken broth served with rice noodles and seasoned with basil, cilantro, and bean sprouts
Khao moo dang: Five spice pork over rice and boiled egg served with sweet charsui sauce
Liberty Food & Wine Exchange
Price: $$
Yelp review: 4.5 stars
Takes reservations
Offers takeout
Vegan options
Vegetarian options
While working in Reno, make sure you take some time to explore downtown. Here, you'll find specialty shops, adrenaline activities, and, best of all, incredible food, like from Liberty Food & Wine Exchange. Regain your strength and refuel at this Reno restaurant—you won't be sorry!
Image from the Liberty Food & Wine Exchange Facebook page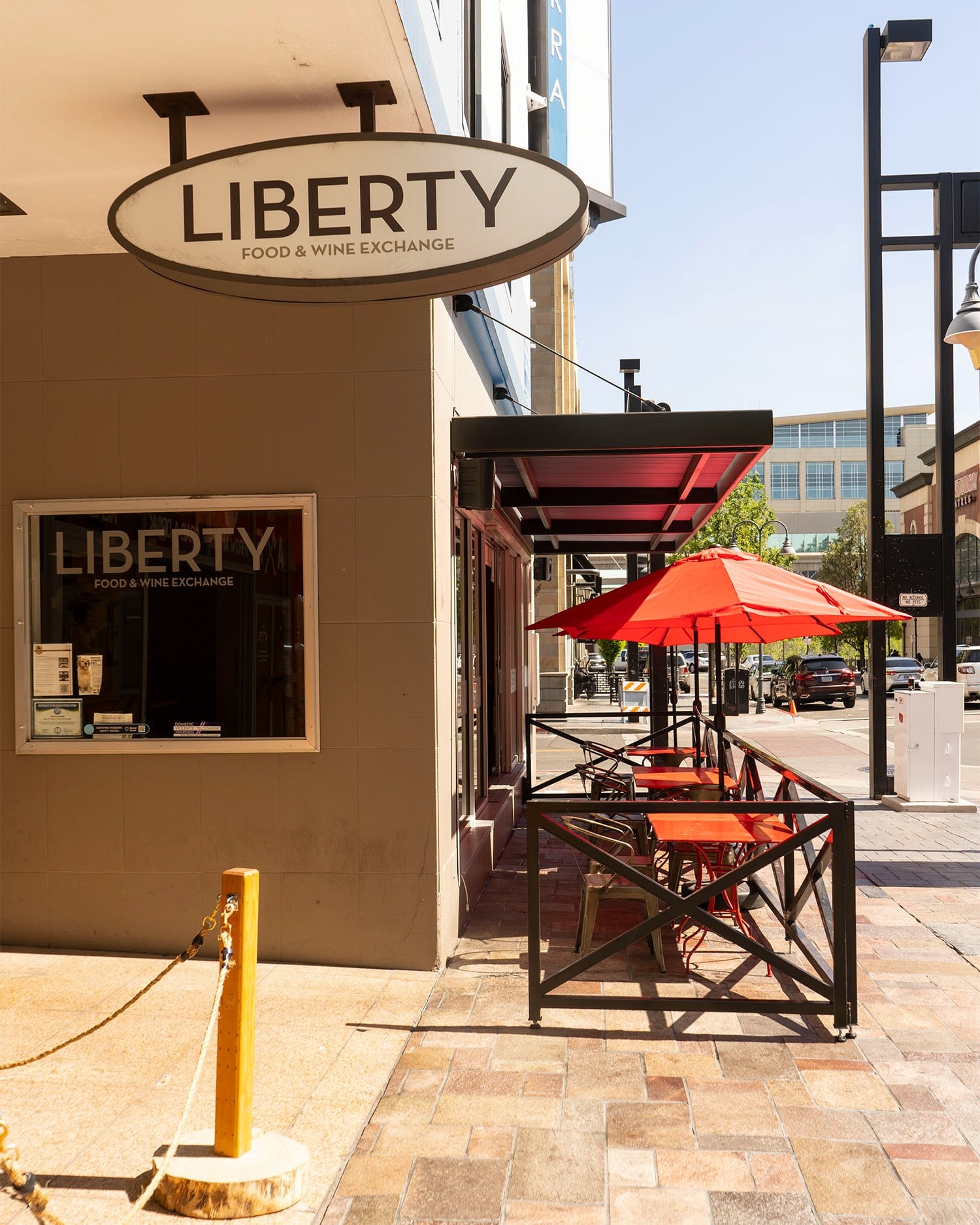 Sometimes, eating out can be tough because you want to try so many different things from the menu! Well, Liberty solves this problem by encouraging diners to order from a menu of shareables. That way, you can taste a little something of everything from the menu. Plus, no matter what you order, you can feel good knowing it's handcrafted with the freshest ingredients possible.
Not only is Liberty a popular dining eatery, but it's also a USDA butcher shop! At the butcher shop, Liberty focuses on whole animal butchery to produce a wide range of classic charcuterie, sausages, cured meats, and salami. Like in the restaurant, the butcher shop uses locally sourced products to serve the "most delicious" meats around.
Hit Liberty any day of the week for lunch or dinner or stop by on the weekend for brunch! For lunch and dinner, you can expect menu items like wood roasted cauliflower, three little pig pizza, old school gnocchi, and Kennedy ranch chicken. For brunch, you can look forward to all the classics like eggs benedict, breakfast burritos, or a variety of omelets.
Santa Fe, New Mexico
Image from santafe.org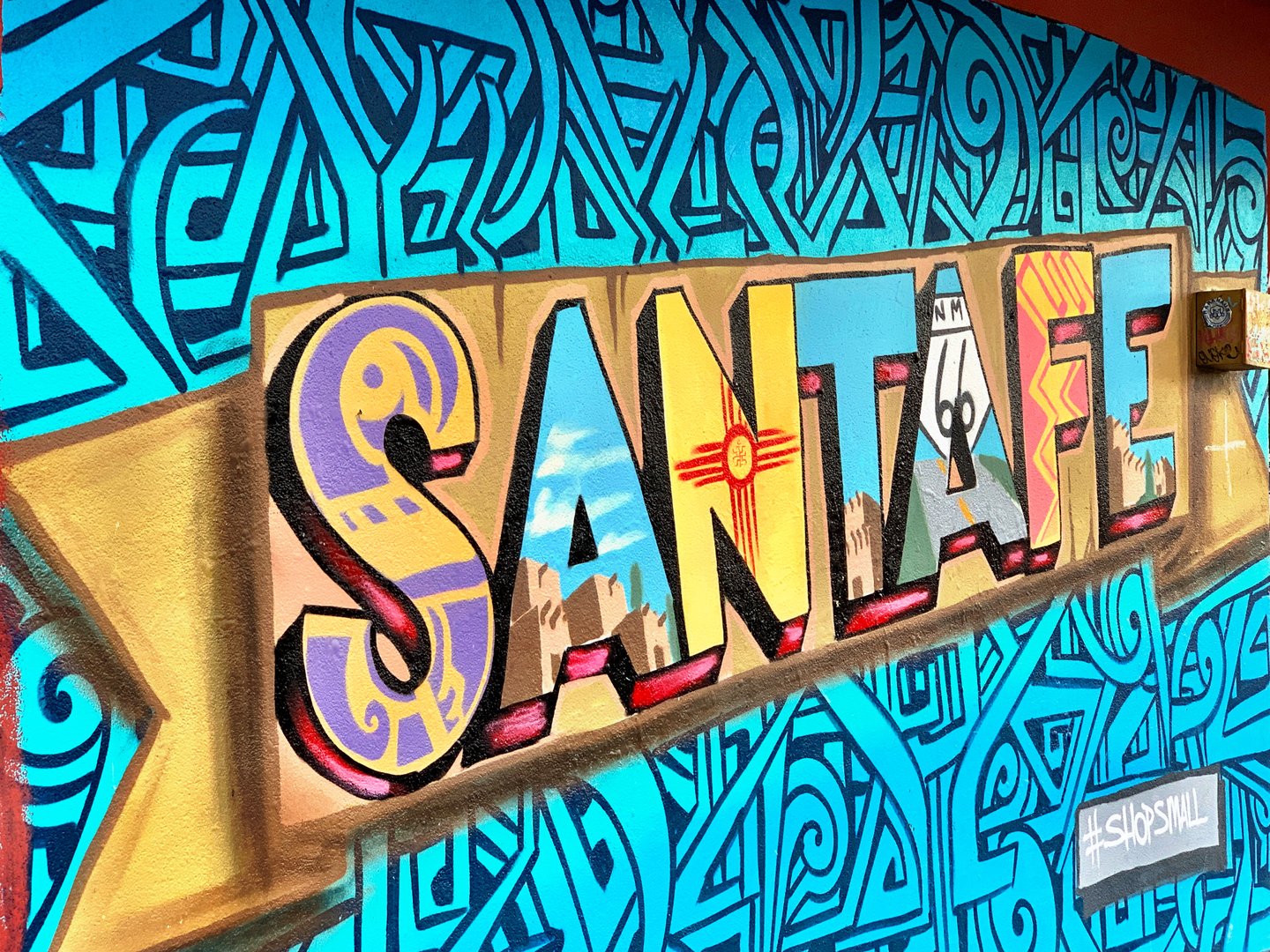 Alexa, play "Santa Fe" from the RENT soundtrack. If you've ever seen this Broadway musical or film, then you know the characters Collins and Angel sang about opening a restaurant in Santa Fe. And looking back at it, it makes sense! As it turns out, Santa Fe is an exceptional location for restaurants because of the diverse cultures and unique lifestyles. So, if you make your way to Santa Fe, go restaurant hopping and find your fave in the town!
Paper Dosa
Price: $$
Yelp review: 4.5 stars
Takes reservations
Offers takeout and delivery
Vegan options
Vegetarian options
When thinking of Santa Fe, do you think of authentic Southern Indian cuisine? Perhaps not, but after dining at Paper Dosa, your mind might change.
Image from the Paper Dosa Facebook page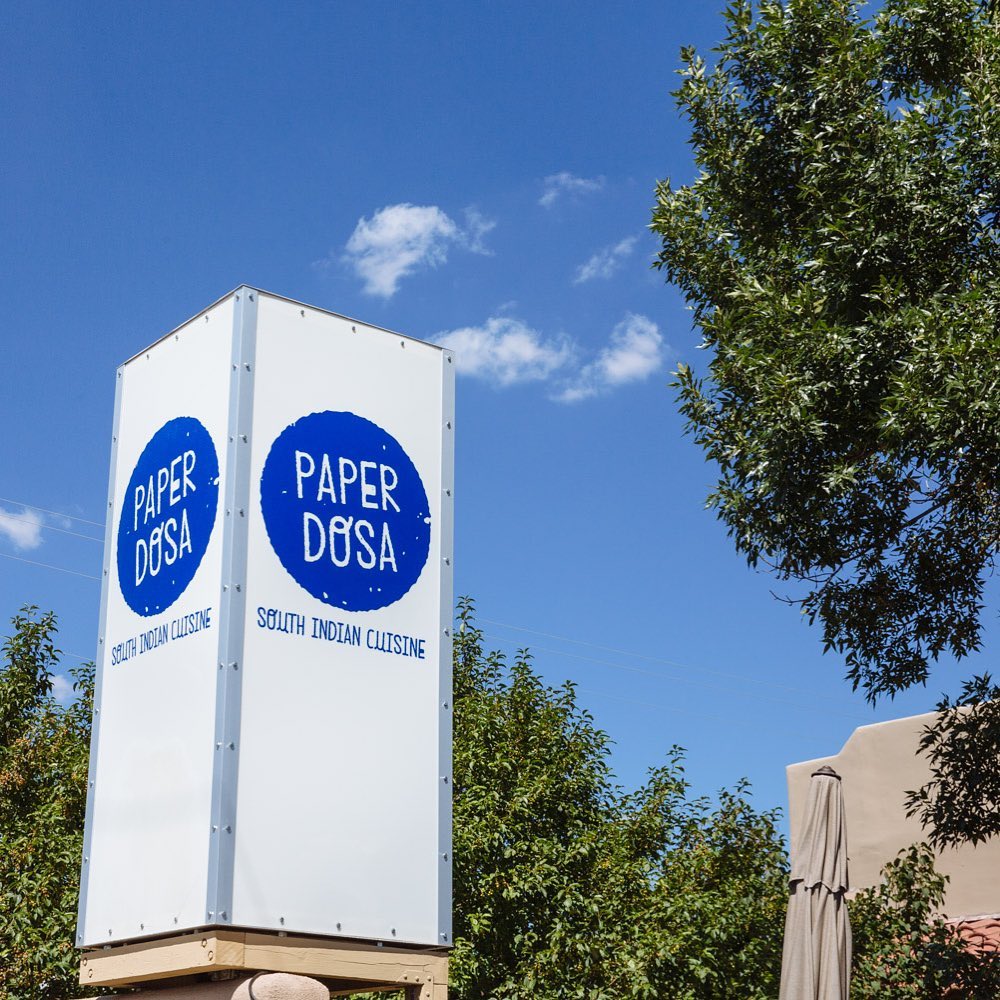 Paper Dosa began by husband-and-wife duo, Chef Paulraj Karuppasamy and Nellie Tischler, as a pop-up shop in 2014. A year later, this dynamic duo expanded to a full-blown restaurant, serving "the best" Southern Indian cuisine in all of Santa Fe. And now, not only can you visit the restaurant to fill your tummy, but you can also purchase a kit to build your own dosas right at home!
On the menu, you'll find classic Indian meals like a diverse array of dosas including the classic filled with potatoes blended with turmeric, caramelized onions, whole red chiles, mustard seeds, and cashews, a lamb keema dosa that's served with a side of spiced ground lamb cooked with tomatoes and onions, or a spicy basil dosa, made with cashews, cilantro, chiles, and gingers spread inside the dosa and topped with potato masala. Of course, you'll also find delicious foods outside of dosas. For example, you can't go wrong with any of the uttapam or curries!
Arroyo Vino
Price: $$$
Yelp review: 4 stars
Takes reservations
Offers takeout
Vegan options
Vegetarian options
Whether you're looking for a foodie place to take your partner on a hot date, to dine with your BFFs, or to treat yourself, we promise you'll find what you're looking for when you visit Arroyo Vino. This off-the-beaten-path restaurant and wine shop duo has become a staple for serving some of New Mexico's finest and most creative cuisine.
Opened in 2011, Arroyo Vino was created to give the people of New Mexico what they want: Delicious and innovative cuisine. How do they do that? Through teamwork, of course. Managing partner and co-owner, Brian Bargsten, has been with the restaurant since its inception and handles all aspects of the business from buying wine to sweeping floors. Then, there's Chef Allison Jenkins who's been with Arroyo Vino since 2018. Chef Allison uses her culinary talents and creativity to produce some of the best meals in all of the state, according to diners over the years.
At Arroyo Vino, you'll find menu items you may have never seen anywhere else. And part of the reason for that is because many of the ingredients used at Arroyo come from their very own garden right next door to the restaurant. So, whether you order the five-spice duck breast, Moroccan spice lamb T-bones, or grilled Japanese eggplant, you'll know your food is prepared fresh just for you!
Maria's New Mexican Kitchen
Price: $$
Yelp review: 3.5 stars
Takes reservations
Offers takeout
Vegan options
Vegetarian options
Did you know the first nonstick Teflon pan was produced in 1950? Or that James Dean appeared in his first Pepsi commercial that year? Most importantly, 1950 also happened to be the same year Maria's New Mexican Kitchen came into existence. And boy, are we glad it did.
Image from the Maria's New Mexican Kitchen Facebook page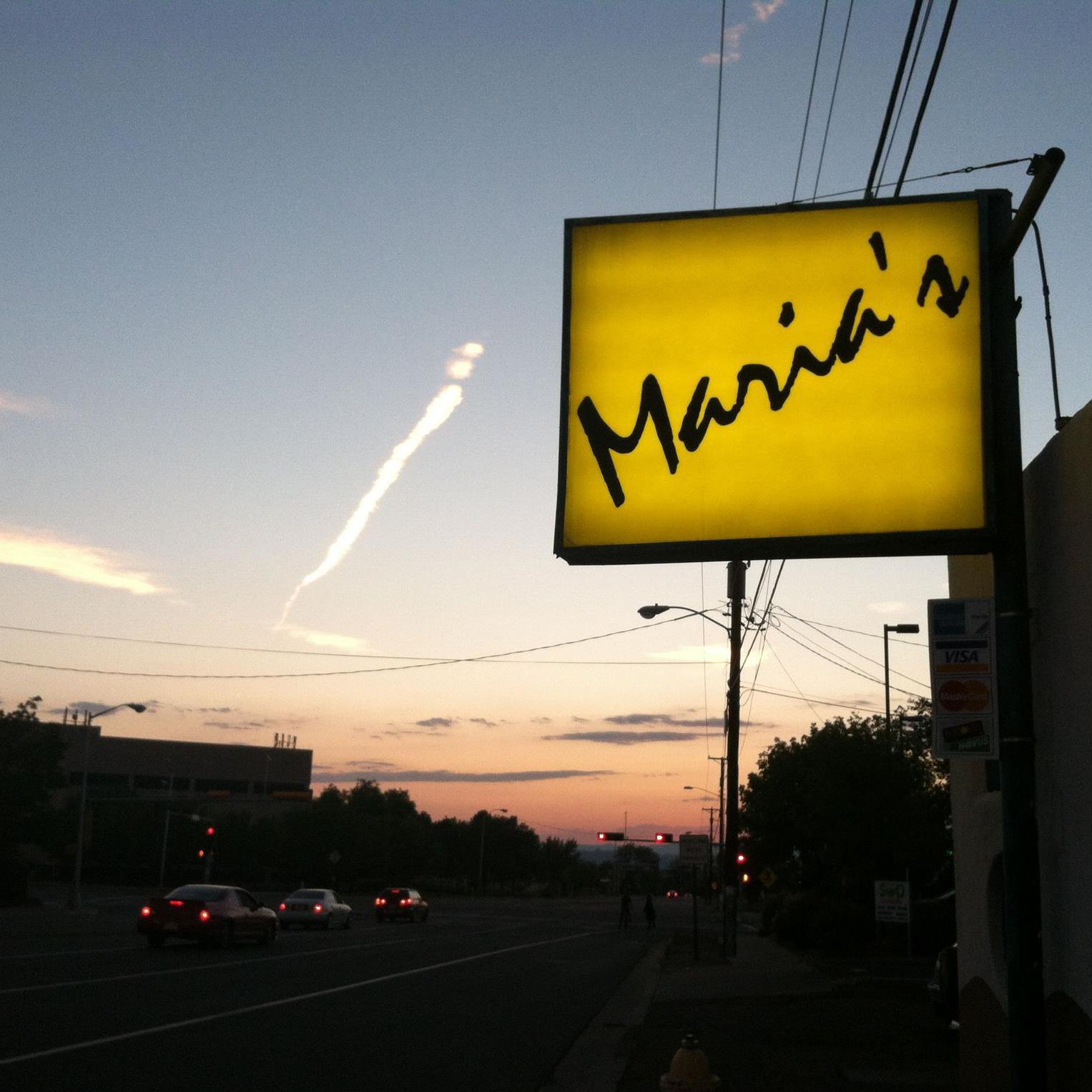 If you're familiar with New Mexico at all, then you know the local cuisine is unbeatable—and that's something Maria's has known for more than 70 years. It all started in 1950 with Maria and Gilbert Lopez. These New Mexican locals began their business to serve food during the Santa Fe Fiestas and soon, it grew bigger than they could've ever imagined.
Since its inception, Maria's New Mexican Kitchen has had several owners. But throughout the different leadership, the quality of food has stayed the same, although menu items may have changed slightly. Nowadays, you can find New Mexican fare like New Mexican tacos, tortilla burgers, carne adova, and more!
Oklahoma City, Oklahoma
Image from visitokc.com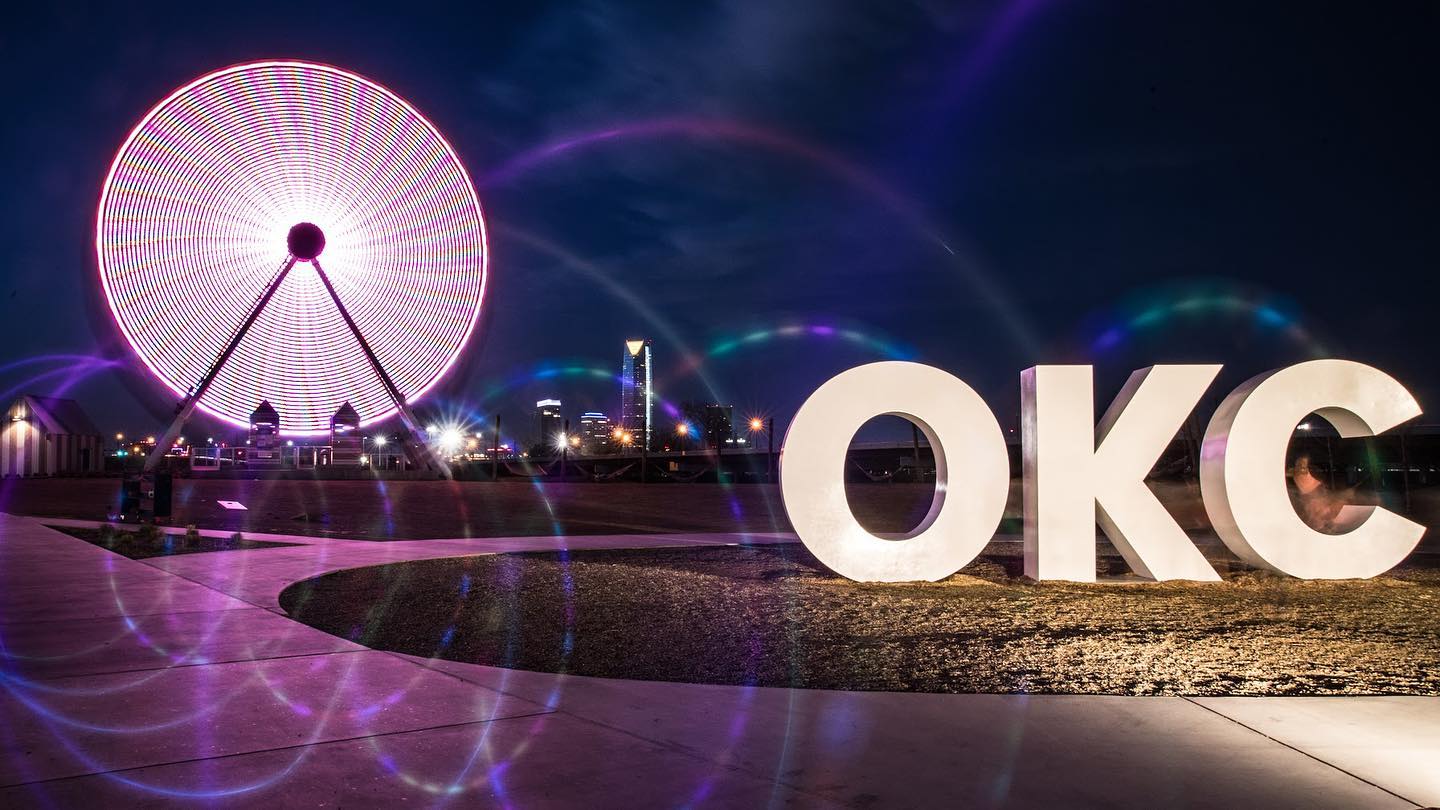 You may not realize it, but you've probably enjoyed Oklahoman fare in your lifetime—we're talking things like chicken fried steak, fried okra, and cornbread. So, in case you haven't heard, the food in Oklahoma City is more than just OK. 😉 To prove it, we've collected the top three eateries in the city! Here they are.
VZD's Restaurant & Bar
Price: $$
Yelp review: 3.5 stars
Takes reservations
Offers takeout
Vegan options
Vegetarian options
Why settle for just dinner when you can get dinner and a show? And now you can! That's right—head over to VZD's Restaurant & Bar for some of Oklahoma City's "best entertainment."
Image from the VZD's Restaurant & Bar Facebook page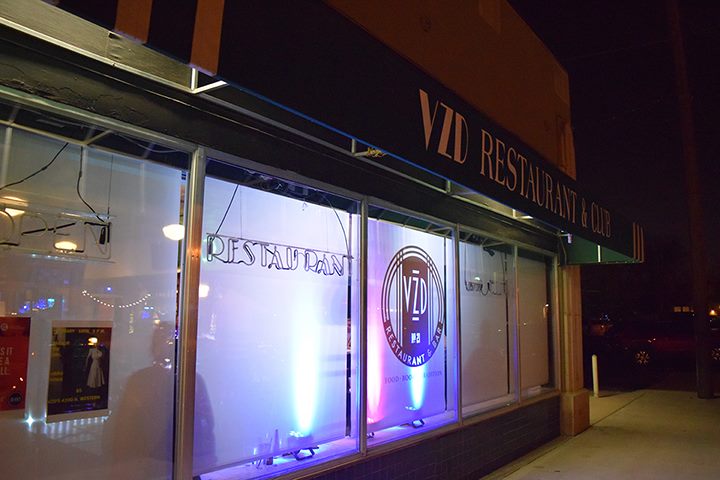 Located in the heart of the Western Avenue district of OKC, VZD's is one of the neighborhood's favorite foodie joints. Why? Many reasons, including the fact that it's been a "hub for live music and fountain for beer and fabulous mixed drinks" for more than 30 years. In fact, VZD's has seen some big-name performers like the Red Hot Chili Peppers, The Flaming Lips, and the Dixie Chicks and still frequents popular bands and performers today.
When it comes to the food and drinks, VZD's does not disappoint. The menu stays on-theme with performance headers for the appetizers, entrees, and desserts—or as they're known at VZD's, the opening acts, headliners, and closer. To start, we'd recommend the chips and loaded queso with seasoned ground beef and black bean corn salsa. Next, try the jerk chicken street tacos or the bacon jalapeno Alejandro burger. And of course, we can't forget dessert—churro chips drizzled with homemade bourbon caramel. Now that's what we're talking about.
Nunu's Mediterranean Café
Price: $$
Yelp review: 4.5 stars
Takes reservations
Offers takeout and delivery
Vegan options
Vegetarian options
Did you know that studies have found a strong connection between smell and memories? That means that you can remember something based on a certain smell. If you want to experience this IRL, just go to Nunu's Mediterranean Café because once you dine at this restaurant, the aroma of Greek food will forever be etched into your memory and associated with a good time.
Image from the Nunu's Mediterranean Café Facebook page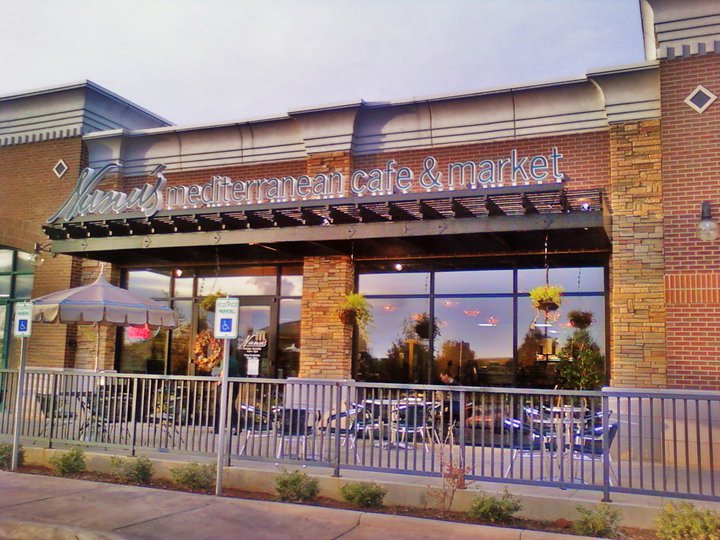 According to Nunu's, "Cooking is one of the best ways to say 'I love you' in the Lebanese culture." And if that's true, then Nunu's must truly love each and every diner that steps through the door.
Named after the "beloved matriarch," Nunu Farhood, this Greek/Lebanese restaurant features recipes that have been handed down from generation to generation. Not only that, but Nunu's exclusively uses the finest ingredients in town and features options for all foodies including meat-lovers, vegetarians, vegans, and those who are gluten-sensitive. As they say at Nunus, "We want everyone to be able to enjoy the Lebanese food we love regardless of food preferences or sensitivities."
Bring an appetite when you visit Nunu's and start with one of the diverse appetizers. You really can't go wrong with whatever you decide on, but in our humble opinion, the basil pesto dip and stuffed grape leaves are fire. 🔥 For the main course, try the falafel sandwich—mildly spicy vegetarian patties fried crisp and served in pita bread with lettuce, tomatoes, and Nunu's famous tahini sauce, topped with your choice of hummus or baba ghanouj—or if you're craving something special, might we suggest the charbroiled beef kafta over hashwa? This delicacy is made with two delicious charbroiled beef kafta served over Nunu's famous hashwa, served with tabouli salad, hummus dip, and pita bread.
Image from the Nunu's Mediterranean Café Facebook page

The Hutch on Avondale
Price: $$
Yelp review: 3.5 stars
Takes reservations
Offers takeout and delivery
Vegan options
Vegetarian options
Some things just work together, like peanut butter and jelly, macaroni and cheese, Ben and Jerry, and Chef David Henry and Kyle Fleishfresser—the duo behind The Hutch on Avondale.
Image from The Hutch on Avondale Facebook page
What was previously known as the Coach House became The Hutch on Avondale in 2016 after Chef David and Kyle took over as owners of the space and decided to make it a more casual foodie joint. If you're more of a fine diner, don't worry—this Oklahoma City restaurant still offers an upscale, fine dining menu, but in more of a relaxed and casual atmosphere.
At The Hutch on Avondale, the menu is centered around fresh and seasonal options served as "progressive interpretations." When you have a hankering for something delicious, stop by this neighborhood foodie fave and treat yourself to something tasty. Like braised short rib with cauliflower puree, fried brussels sprouts, and charred onion or the all-natural black angus burger topped with bacon, Tillamook cheddar, lettuce, and tomato. To top it all off, try one of The Hutch's famous desserts like brandy ice or a cookie flight!
One of the greatest perks of being a professional travel nurse or allied health traveler is the chance to work like a boss and live like a local in destinations across the U.S. And to live like a local, you must eat like one! So, what are you waiting for? Start your travel journey and taste-test your way through the Southwest region of the country. We can't wait to hear all about it!
Ready for dessert? Check out our other travel guides by restaurant in the Med Traveler's Foodie Guide series!