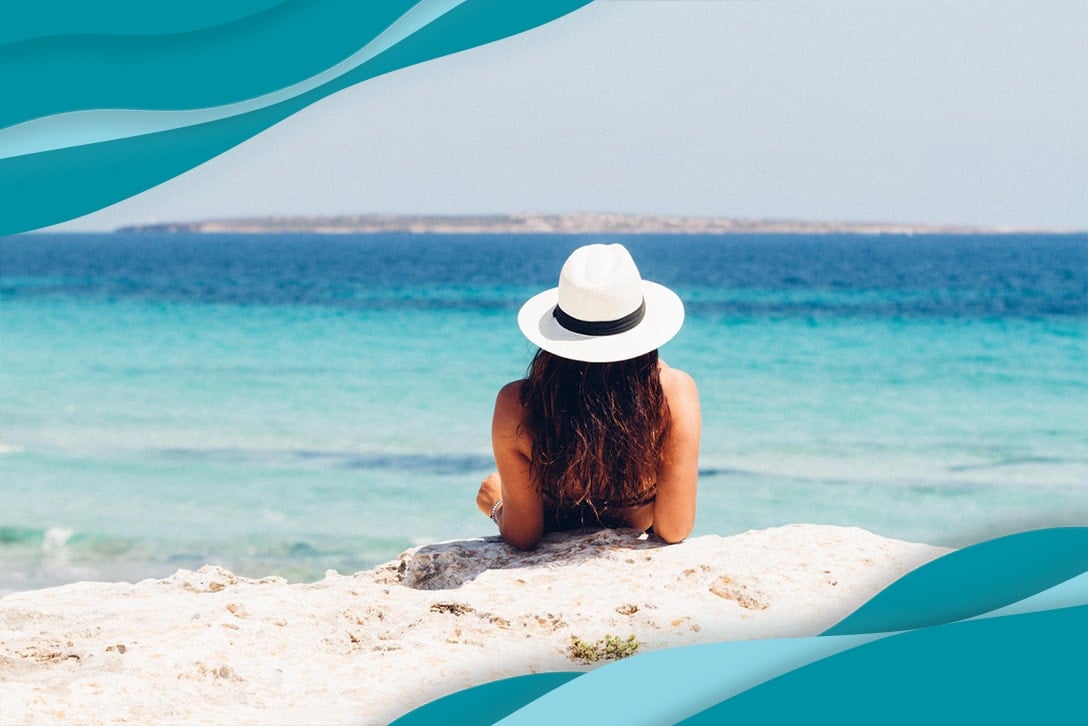 Happy almost new year! If you're reading this, then it means you survived 2021—great job, you. We've been through a lot in the past couple of years and nurses have seen some serious stuff. Between a global pandemic and a nationwide nursing shortage, 2021 has had its challenges. But now here we are—off to bigger and better things in the new year.
Top 6 Destinations for Travel Nurses in 2022
As you set your new year's resolutions, check out the top six travel destinations for travel nurses, and consider adding them to your bucket list! Here they are.
No. 1: California
California is a big state. No, really—it spans nearly 164,000 square miles and is home to almost 40 million people. Not to brag, but California is not only ranked no. 1 for largest population, but it's also ranked first for a shortage of registered nurses (RNs).
With such a large population, it makes sense that California would struggle with a nursing shortage. In fact, by 2030, it's estimated that California will have a deficit of 44,500 nurses, which is three times the next ranked state. Not to mention the 110,500 nurse job openings that are expected to be vacant in 2030.
It's no lie California needs medical experts like yourself. Especially since California RNs make up about 12 percent of nurses nationwide. Take your travel nursing career to the West Coast and do your part to alleviate some of the nursing shortage pains felt in California.
Search for California travel nursing jobs.
No. 2: Texas
You know what they say—everything is bigger in Texas, even the need for travel nurses. Following California in the list of states most in need of travel nurses, Texas ranks no. 2 nationally. At the start of the new decade, Texas is expected to have a deficit of 15,900 nurses. Because of this, there will be about 88,800 unfilled nursing positions throughout the state.
Take your talents to Texas in 2022 and help alleviate the nursing shortage gap. While you're there, see the sites and experience The Alamo or Big Bend National Park!
Search for Texas travel nursing jobs.
No. 3: Massachusetts
Have you ever seen Disney's Pocahontas? You know John Smith? Well, he's the guy who named the state of Massachusetts! What a fun fact.
Currently there are nearly 70,000 nurses working throughout the state, but of course there's a demand for more. Get ready for more than 16,000 nursing jobs to open up in Massachusetts over the next handful of years. Massachusetts is a prime spot for travel nursing.
Plus, while you're in the area, you can adventure to Plimoth Plantation and experience Colonial life or visit Cape Cod for a heavy dose of Vitamin sea!
Search for Massachusetts travel nursing jobs.
No. 4: Georgia
You may know Georgia as the peach state, but did you know that it's also the country's top producer of pecans and peanuts?
Not only is Georgia a great place for peaches, pecans, and peanuts, but it's also a top-notch location for travel nurses. By 2030, it's expected the state will be short 2,200 nurses and have 23,800 vacant nursing positions. And with an average of nearly 1,400 nurses per 100,000 residents, Georgia could use a helping hand from experienced travel nurses like yourself.
If your new year's resolution is to fully experience each travel assignment location, then you won't want to miss out on what Georgia has to offer. Immerse yourself in the Georgia culture and learn more about the only museum dedicated to the American Infantryman or play the first mini golf course. As it turns out, there's much more to Georgia than peaches, pecans, and peanuts—the more you know!
Search for Georgia travel nursing jobs.
No. 5: Arizona
Don't pass up the opportunity to work in Arizona. While southern Arizona is hot, dry, and desert-y, the northern part of the state features forests, mountain ranges, and canyons, so you can choose which climate best suits you.
Plus, Arizona has a large need for travel nurses. With a population of more than 7 million, Arizona is home to only a little over 70,000 nurses. Not to mention by 2030, there will be 33,000 unfilled nursing positions throughout the state.
Make a difference in the new year and take your nursing skills and talents to Arizona to help decrease the state's nursing shortage. On your days off, you can enjoy the scenic views of the Grand Canyon, Sedona, Lake Powell.
Search for Arizona travel nursing jobs.
No. 6: New Jersey
Home to Jersey Shore, the beach and the reality TV show, New Jersey is full of a good time. From Atlantic City to Ellis Island, you won't be bored during your days off in Jersey.
Ranked no. 3 for most difference between nursing supply and demand by 2030, New Jersey is expected to be short 11,400 nurses by the start of the decade. The shortage is projected to result in 20,500 vacant nursing jobs, too.
So, what can you do? Browse travel nursing jobs in New Jersey and do your part to bridge the gap. The state only has 110,000 nurses to treat the 8 million citizens—New Jersey needs you.
Search for New Jersey travel nursing jobs.
The demand for RNs has been exacerbated by the coronavirus pandemic and the growing number of nurses retiring or leaving the profession. Who knows what 2022 has in store for us, but if one thing's for sure, it's that these top six U.S. locations need more of you.
So, start traveling with Fusion Medical Staffing and take your nursing career into your own hands. Visit any of these prime destinations and explore new attractions and spaces, meet new people, and of course, do what you love. Live the life you've always wanted as a travel nurse and travel with Fusion Med Staffing.