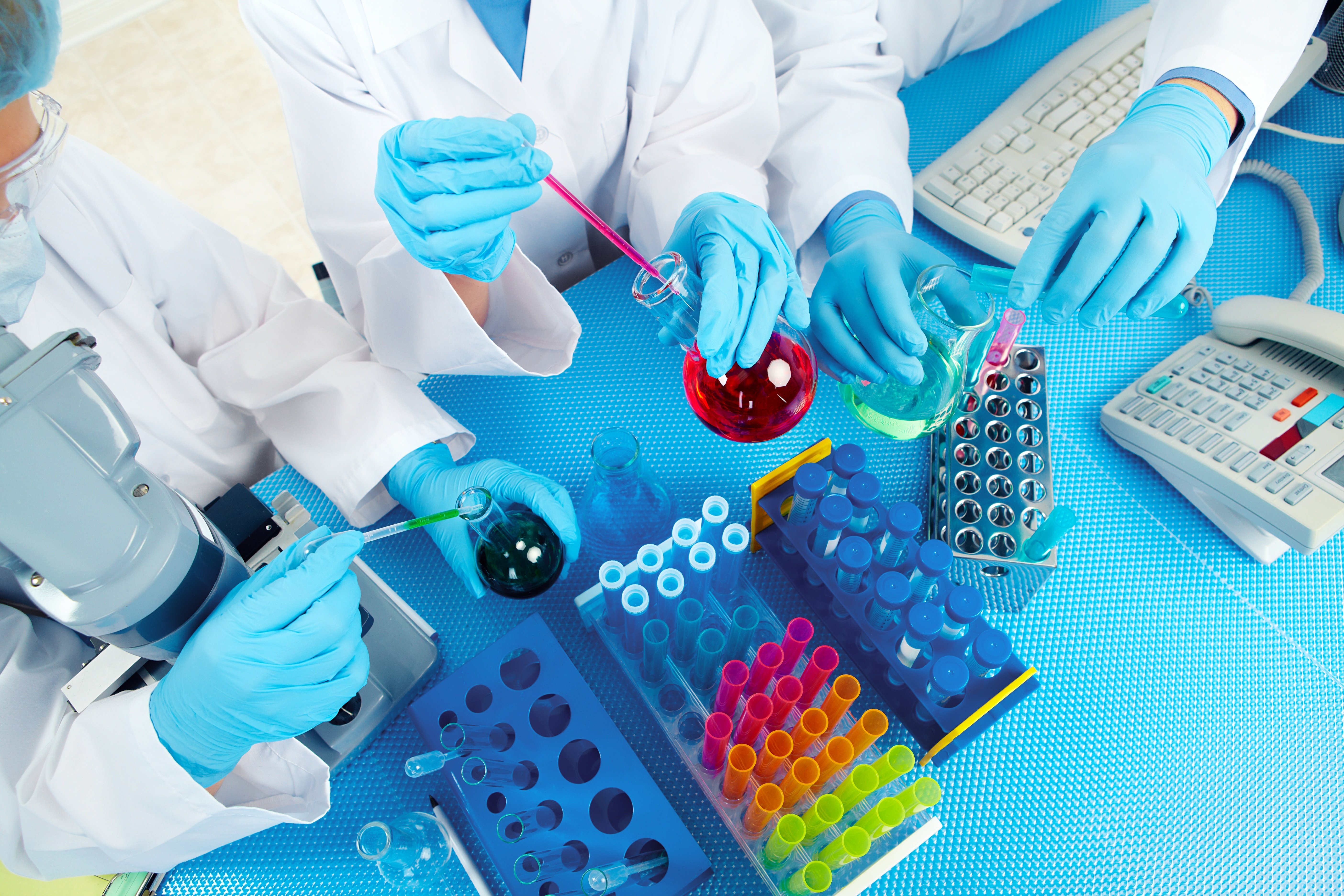 Lab tests provide nurses and doctors with key information on a variety of different health issues and gives us important insight on the prevention, diagnosis, treatment, and management of a patient's health. Decisions are made based on test results, often big decisions that wholly affect a patient's general health outcome and way of life so it's no surprise that laboratory medicine and tests are so important to our healthcare system.
Medical laboratory professionals are at the forefront of clinical decision making. Because lab results are so vital in providing data and information to doctors and patients, timeliness and accuracy are key factors in the success of medical lab techs.
The Demand for Medical Lab Techs
The demand for medical laboratory professionals, medical laboratory technicians, medical laboratory scientists, histotechnicians and histotechnologists, combined with high vacancy rates is causing clinical labs to reach crisis-level shortages. All that being said, there are many reasons why laboratory professionals are needed now more than ever.
How is the laboratory workforce shortage impacting healthcare?
As more of the population ages and develops certain health ailments, more testing and healthcare results are needed to help diagnose and treat these patients. That means the demand for lab services are increasing. With the boomer population needing more intensive lab and care, that means more laboratory professionals are needed to help run these tests and provide speedy results. According to the Bureau of Labor Statistics, the need for laboratory professionals has grown 13 percent in the last year, which is nearly double the average for other U.S. jobs.
The medical lab tech shortage is negatively affecting clinical laboratory settings and patient care. Due to the workforce shortage, the chances for getting a job as a medical laboratory professional are great; however, recruitment can still be a challenge for hiring managers. Managers have said that the biggest challenges they face include competitive pay (47.2%), training and qualification (41.9%), as well as lack of education for the work performance needed (37.3%).
Recruitment and retention shortages mean that increased vacancies can lead to employee burnout as a result of current staff being required to cover the additional shifts. Less medical laboratory professionals being placed means extended work hours, double shifts and overtime for current medical lab. Even when you have quality control in place, you can't always prevent employee burnout, staff training schedules or scheduling issues. Traveling lab techs are recruited in order to help alleviate perm staff shortages.
Technological advances are changing the way clinical labs are run, the way laboratory testing is conducted, and how quickly lab results are concluded. Laboratory tests are needed for almost all of hospital patients and more than half of emergency patients. One of the ways labs are tackling the timeliness of lab results is through technology advancements for in vitro diagnostics (IVD) and innovations that allow labs to modernize and plan for the future of lab testing. Advancements in technology have been improving the speed at which preventative screening and specialized test results are received.
Quality control features in technology have advanced to the point that helps medical lab professionals spend more time on what matters most—patient diagnosis and care. This eases the overall stress of understaffed labs and lower quality of patient care. According to the Institute of Medicine, overall team collaboration among medical lab professionals and the physicians, nurses, and even patient collaboration can help reduce diagnostic errors. Specialized testing can now be done at hospital-based labs, which cuts down testing time and increases patient care, decreases lengthy hospital stays and improves patient outcomes.
What can we do about the medical lab professional shortage?
While technological advancements are helping improve diagnostic times for results, the advanced technology requires medical lab techs to be educated and trained on the new tools, and sometimes acquire new skill sets to work in these labs. Med tech vacancy rates are outweighing the number of graduates in lab, including MLS and MLT graduates. Aside from a shortage of medical lab professionals, there are a shrinking number of accredited lab training programs throughout the U.S. The number of such lab programs for aspiring MLS and MLT grads has decreased by nearly 25 percent since 1990. More education and training for medical lab professionals can help keep employee retention up and their qualifications updated. Recruitment challenges could decrease, as training and qualification competition and qualifications for work performance are two of the biggest challenges that recruiters are facing today.
It seems that more education and collaboration can help with the demand and workload for medical lab techs today. We need to pay attention to the numbers and trends so we can assist and combat the increased med tech vacancy rates which is anticipated to continue to rise over the next several years.
Additionally, we could all recognize that the job of a medical lab tech is often done behind-the-scenes. The answers they provide and hard work performed aren't always apparent, but this work is essential and provides empirical and scientific data to keep patients healthy and updated on the outcomes of their wellness.