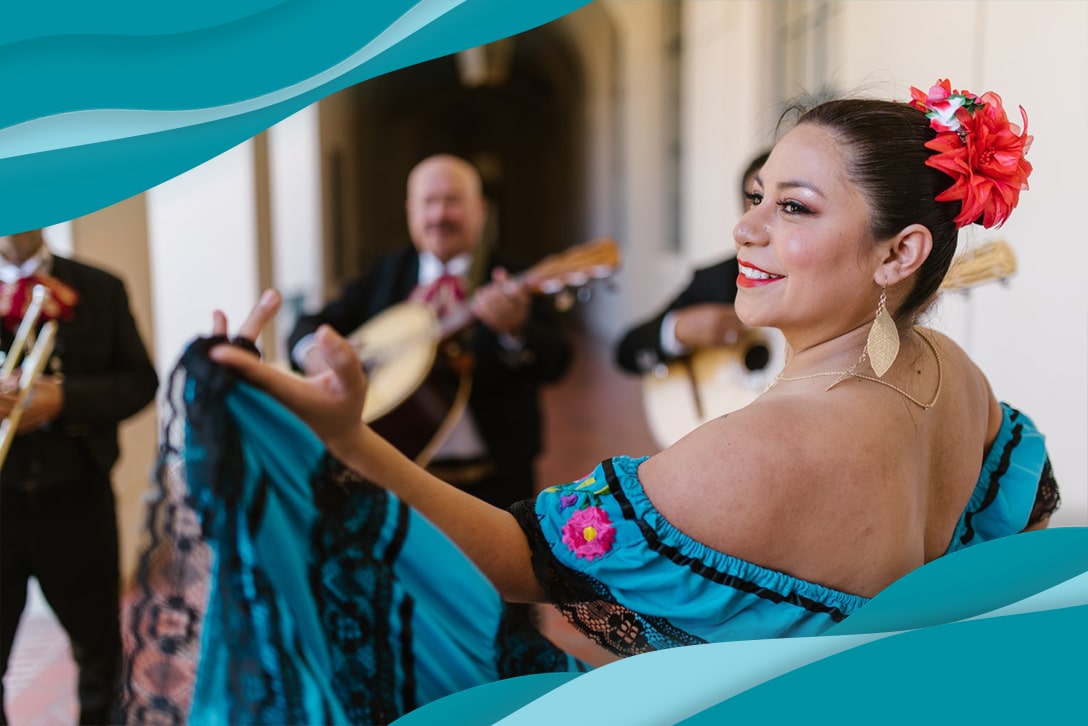 Pop quiz: About how many avocados do you think are used in the U.S. during Cinco de Mayo? Here's a hint: There are eight digits.
According to the California Avocado Commission (yes, that's a thing), the answer is 81 million. That's a lotta guac!
10 Best Travel Assignment Locations to Celebrate Cinco de Mayo
Cinco de Mayo is kind of a big deal, especially in the U.S. where nearly 40 million Americans come from Mexican descent. In fact, nearly 100 million Americans celebrated Cinco de Mayo in 2021, per data from Mission Produce, Inc. And that was during a global pandemic, so imagine what Cinco de Mayo looks like not in a pandemic.
But hey, who can blame us? Cinco de Mayo is an opportunity to learn more about Mexican heritage and culture. Plus, it's a great reason to treat yourself to authentic Mexican cuisine! (As if you need an excuse to eat your weight in specialty tacos and homemade guac.)
"Cinco de Mayo is celebrated throughout the nation," said Omar González, board member at the Mexican Cultural Center of Northern California. "It's just spread everywhere as Hispanic, Latin, and Mexican people have migrated throughout the United States."
But first, a brief history lesson
Contrary to popular belief, Cinco de Mayo is not, I repeat—is not—Mexico's Independence Day. Spoiler: That falls on September 16th. Cinco de Mayo was actually created to commemorate a single battle in the Franco-Mexican War.
Back in the 1860s, Mexico was recovering from a civil war that left them high and dry, financially speaking. To buy the country more time to get back on its feet, the President of Mexico, Benito Juárez, defaulted on debt payments to European governments. While Spain and Britain were willing to let bygones be bygones, France, under the leadership of Napoleon III, attacked Puebla de Los Angeles, a small town in east-central Mexico, thus beginning the Battle of Puebla.
Much to the surprise of the French, Juárez's army gave them a run for their money. And by daybreak on May 5th, 1862, the French were fleeing Puebla de Los Angeles faster than you could say "Hasta la vista, baby." Sure, it wasn't a major strategic win in the overall fight against the French, but this unlikely win gave Mexico the morale boost and motivation it needed to resist and fight against their attackers. And for that, we celebrate with Cinco de Mayo.
Nowadays, Cinco de Mayo is largely observed in the state of Puebla, as well as other places sprinkled across the Mexican country. In the U.S., Cinco de Mayo is a celebration of Mexican culture and heritage, full of parades, mariachi music, Mexican folk dancing, traditional Mexican cuisine, and more.
The wait is over. It's time for what you've been waiting for: The top 10 best cities to celebrate Cinco de Mayo. Grab your sombrero, it's tiempo de fiesta—time to party!
No. 1: Denver, Colorado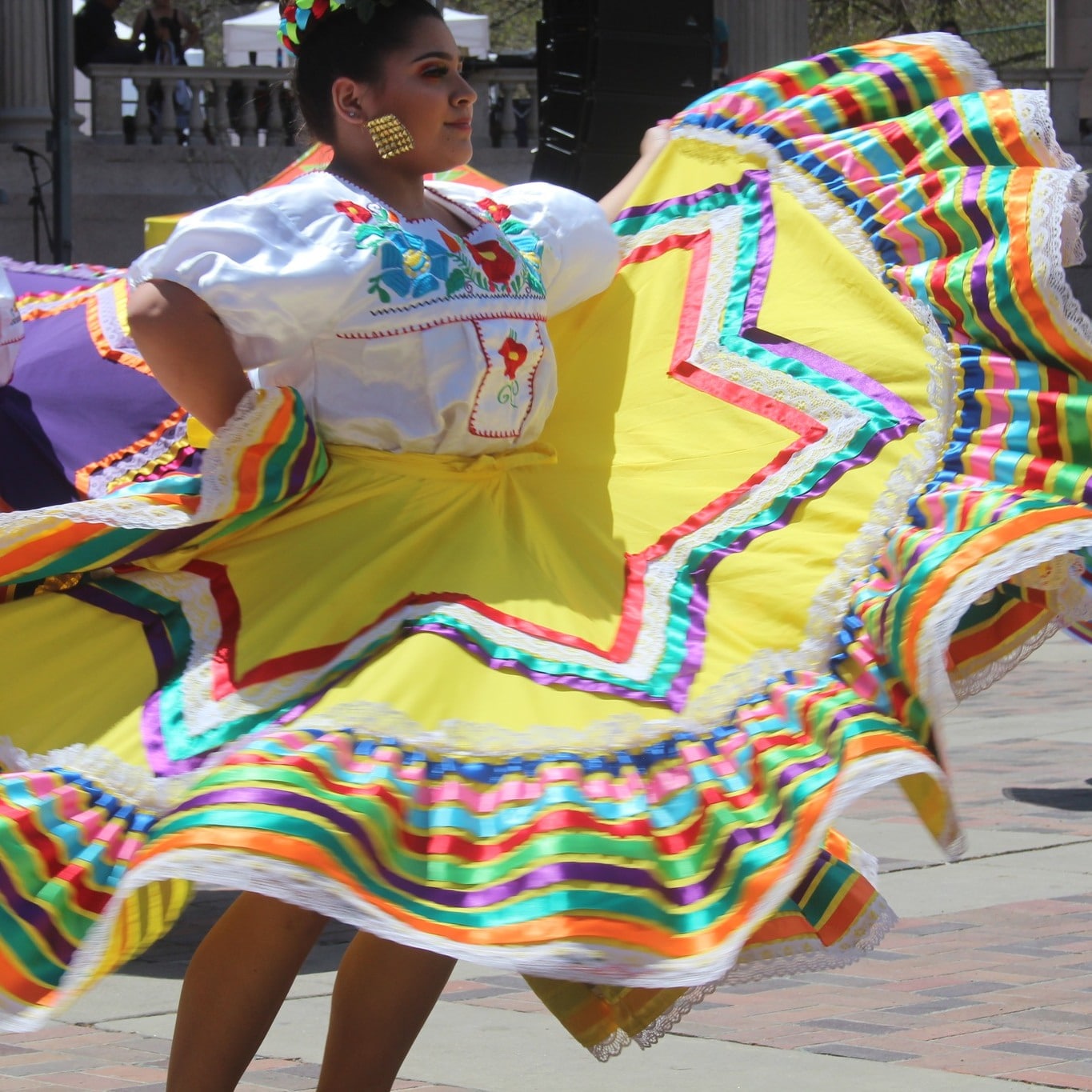 Image from cincodemayodenver.com
You may be familiar with the Mile High City for its diverse array of pot dispensaries, famous breweries, and scenic outdoor spaces like nearby national parks. But what you may not realize is Denver also has one of the best Cinco de Mayo celebrations in the country.
No, seriously. Denver doesn't mess around. The Celebrate Culture Festival has been a tradition for more than 30 years (and counting) and draws about 400,000 attendees each year. Free and open to the public, both human and canine, this Cinco de Mayo festival is complete with live entertainment, folk art and handcrafted goodies, and the best part—over 350 vendors to serve up Molé Poblano, Mexican street corn, flautas, and other Colorado Mexican treats. Was that my stomach growling or yours?
Oh, and did we mention the Green Chili Bowl Cook-Off, taco-eating contest, or the famous Chihuahua race?! Yeah, you won't want to miss out on this festive celebration! This year, the event takes place May 7th and 8th at Civic Center Park.
No. 2: Los Angeles, California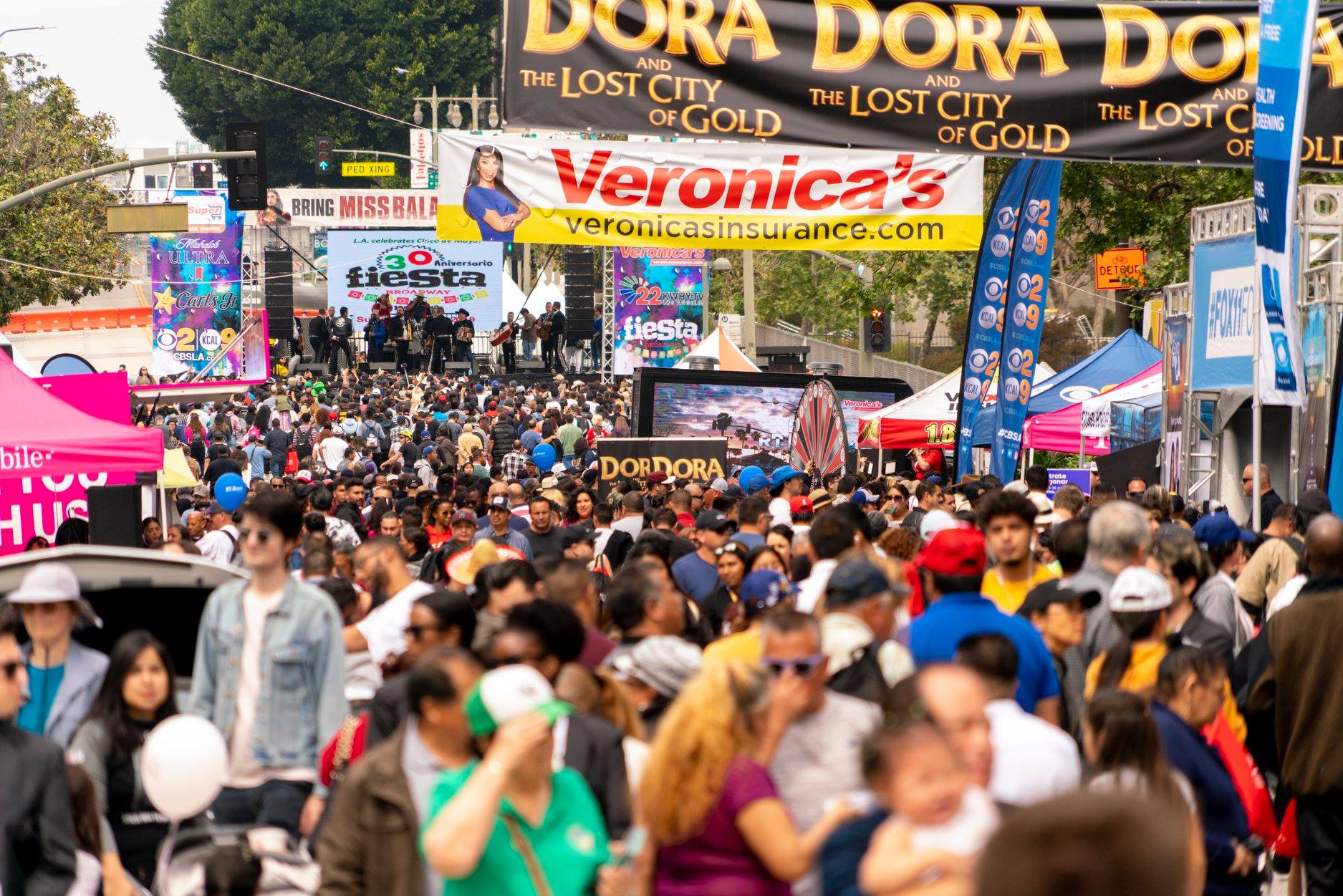 Image from fiestabroadway.la
The year is 1990. You're wandering through the streets of downtown LA on your night off looking for something to do. Hollywood is overflowing with celebrities in pleather pants and velvet halter tops. "Vogue" by Madonna is ringing in your ears, stuck on repeat in your mind. Busy internally jamming to this pop song, you don't realize when you stepped into a sea of vibrant colors and mariachi music, the very first Fiesta Broadway.
Since then, Angelenos have come together in downtown LA each year on the last Sunday in April for the country's largest (and free) Cinco de Mayo celebration. Traditionally, the Fiesta Broadway is full of feasting, music and dancing, piñata-breaking, performances from popular Latin American artists (like Selena in 1992!), and other thrilling cultural activities.
Spread across Broadway and 1st Street in downtown LA, attendees can further immerse themselves in the vivacious culture and visit the Museum of Latin American Art or the traditional Mexican Marketplace on Olvera Street, known as the "birthplace of Los Angeles."
If you still have energy by the time the sun goes down, LA is full of Mexican culture and heritage just waiting to be experienced by you. And since you definitely hit your steps from walking through the festival all day, you may have worked up an appetite. If that's the case, check out other LA Cinco de Mayo festivities!
No. 3: Saint Paul, Minnesota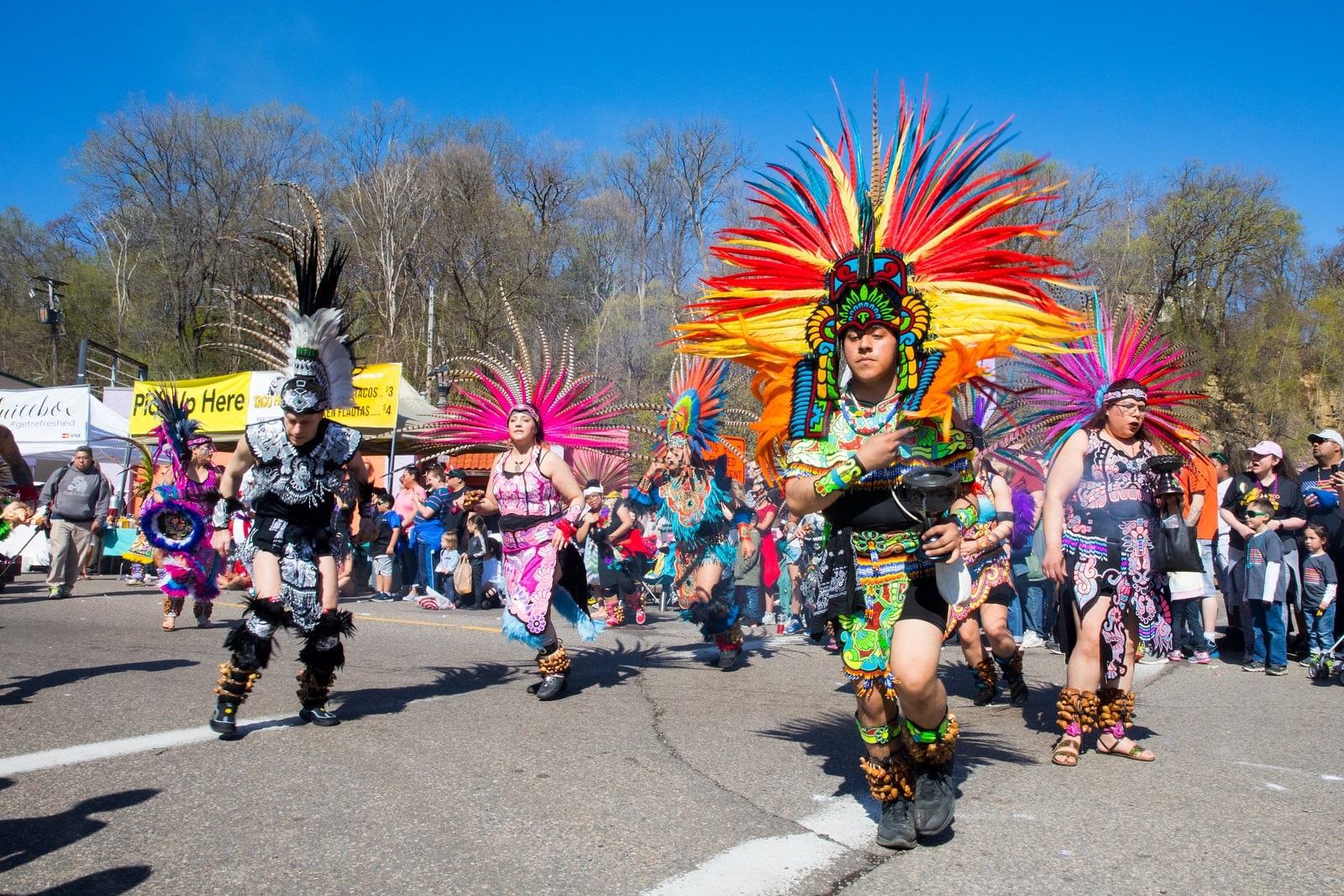 Image from cincodemayosaintpaul.com
Saint Paul is full of surprises. It's the second most populous city in Minnesota. It has more shoreline on the Mississippi River than any other city. And more than 80 languages are spoken in Saint Paul public schools. Wild.
You know what else is wild? Cinco de Mayo in Saint Paul's West Side. Since 1985, the West Side of the city has hosted the state's largest Cinco de Mayo festival. Not only is it a celebration of the Mexican win at the Battle of Puebla, but this festival is also a chance to celebrate the community and local businesses that preserve the area's rich Mexican heritage.
Although this year's celebration has been postponed once again due to the pandemic (dumb COVID), Saint Paul still has loads of cultural restaurants and shops where you can celebrate the holiday. Plus, each Tuesday leading up to Cinco de Mayo is what's known as #GivingTuesday, where the Saint Paul Festival & Heritage Foundation makes donations to local community organizations and nonprofits on behalf of Cinco de Mayo West Side Saint Paul. And you can, too!
Mark your calendars and get ready for next year's big Cinco de Mayo festival! Use this time to train your tastebuds to withstand the heat and maybe you could win the next jalapeno eating contest, if you dare to enter. You can also look forward to a festive parade, a 5K race, live music, a car and bike show, an authentic "placita" market, and obviously, an extraordinary amount of food.
No. 4: San Antonio, Texas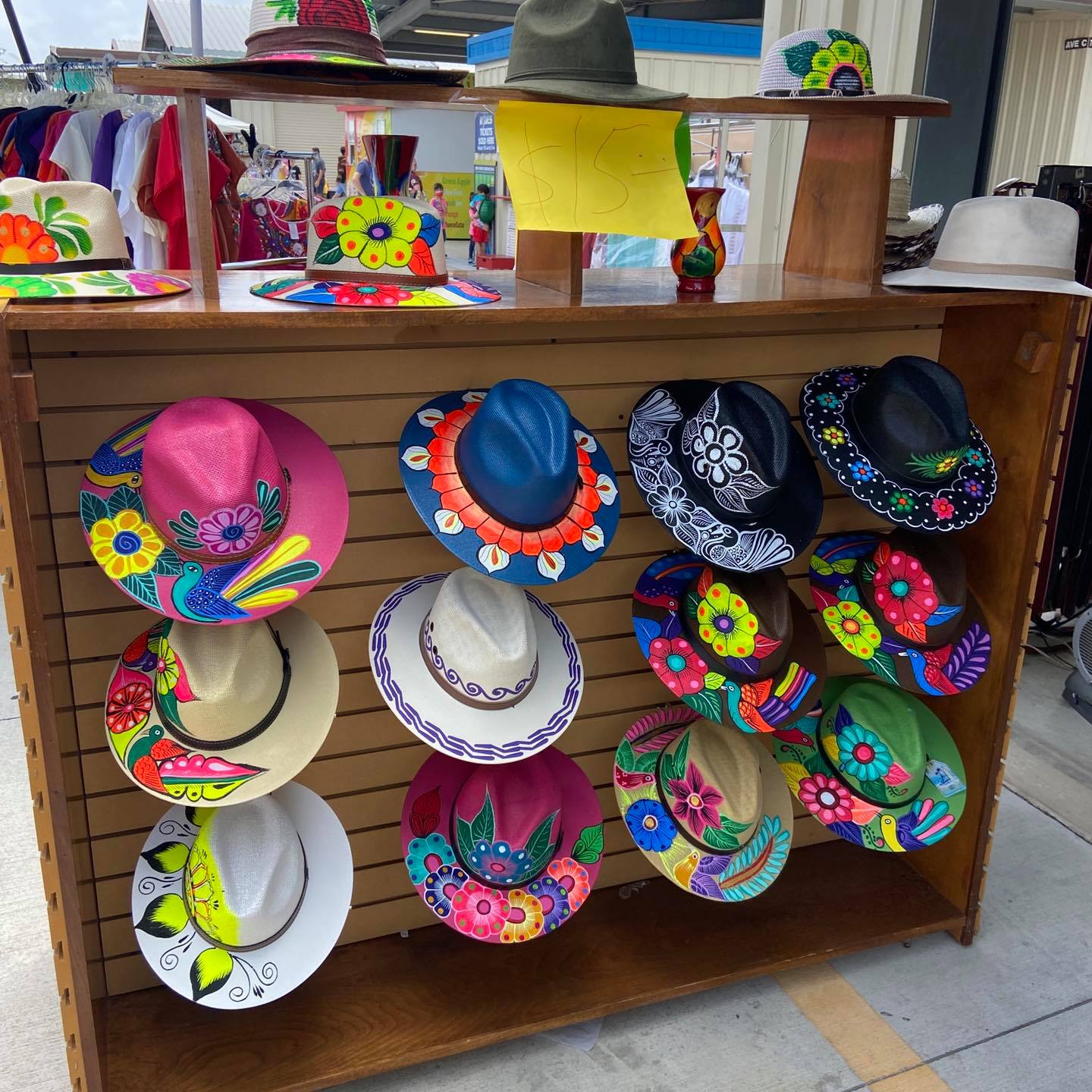 Image from tradersvillage.com
You know how everything is bigger in Texas? That includes Cinco de Mayo celebrations! And what's better than one giant party? TWO giant parties!
Every year, San Antonians gather together in the historic Market Square to celebrate Cinco de Mayo with mouth-watering foods and music that'll prove that, like Shakira, your hips don't lie. This year, the party takes place on May 7th and is expected to attract 50,000 people from across the country.
Then, there's the Cinco de Mayo festivities at Traders Village on May 2nd where you can find free live music, carnival rides, and Mexican and Tex-Mex specialties that are to die for! As Texas' biggest Cinco de Mayo celebration, Traders Village is free and friendly for the whole fam!
No. 5: Chicago, Illinois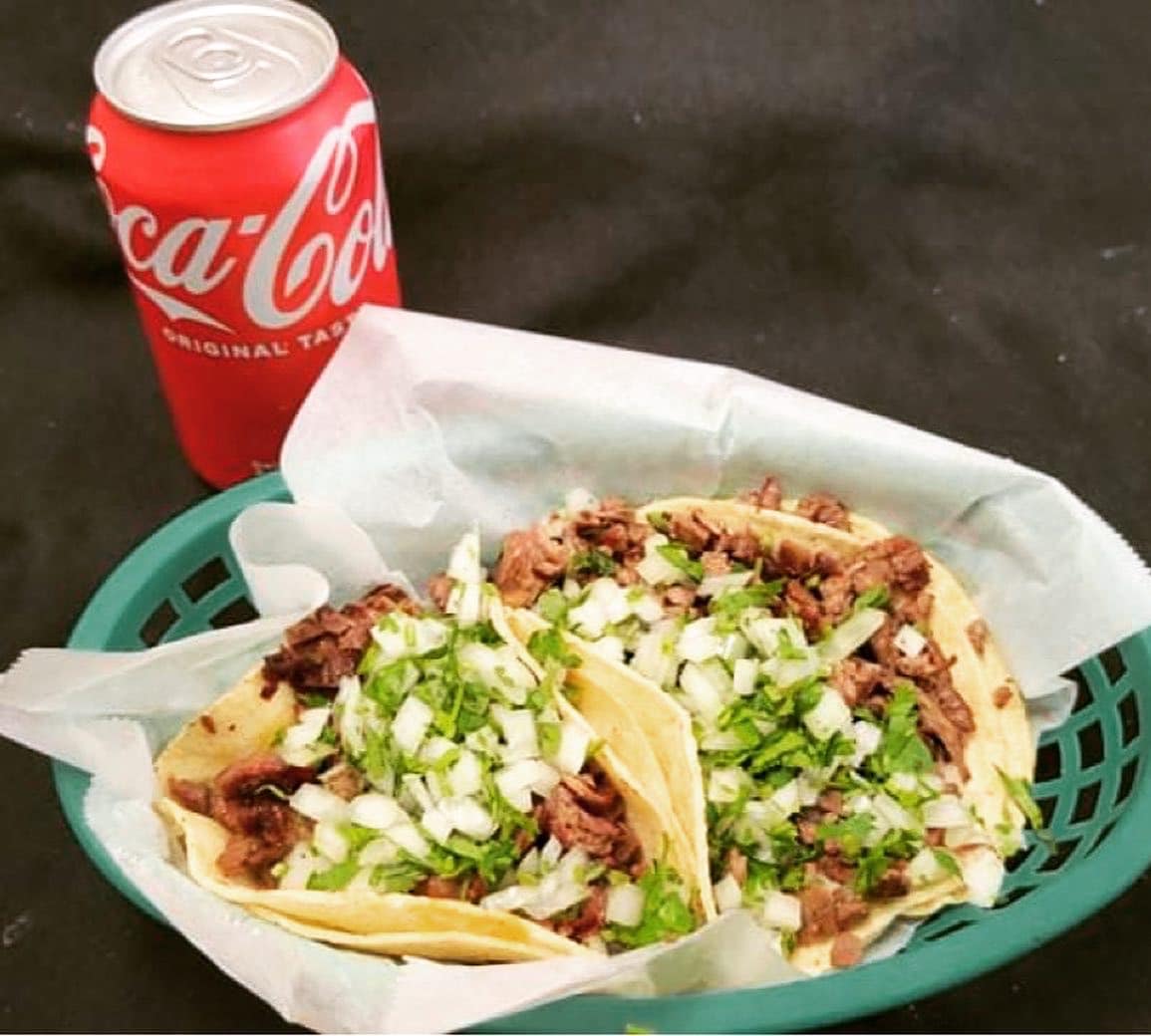 Image from taqueriael5demayochicago.com
To say Chicagoans have a lot of spirit would be an understatement. I mean, we're talking about the same folk who dye the Chicago River green for St. Patrick's Day. So, of course they put their all into Cinco de Mayo celebrations.
Complete with parades, pub crawls, special fairs, and folk performances, there's something for everyone. While the Cinco de Mayo parade may be the biggest highlight of the event, the annual festival at Douglas Park is where the magic happens. Here, you're greeted with live music, true Mexican food and drinks, a carnival, and Mexican souvenirs.
After you've made your way through Douglas Park, venture through the city to eat as the locals do. Treat yourself to a spicy Mexican chocolate cupcake from Sugar Bliss Bakery, then head over to the City Winery Riverwalk for specialty drinks and scenic riverside views, and afterwards, top off the evening with a Cinco de Mayo party cruise on Lake Michigan.
No. 6: Phoenix, Arizona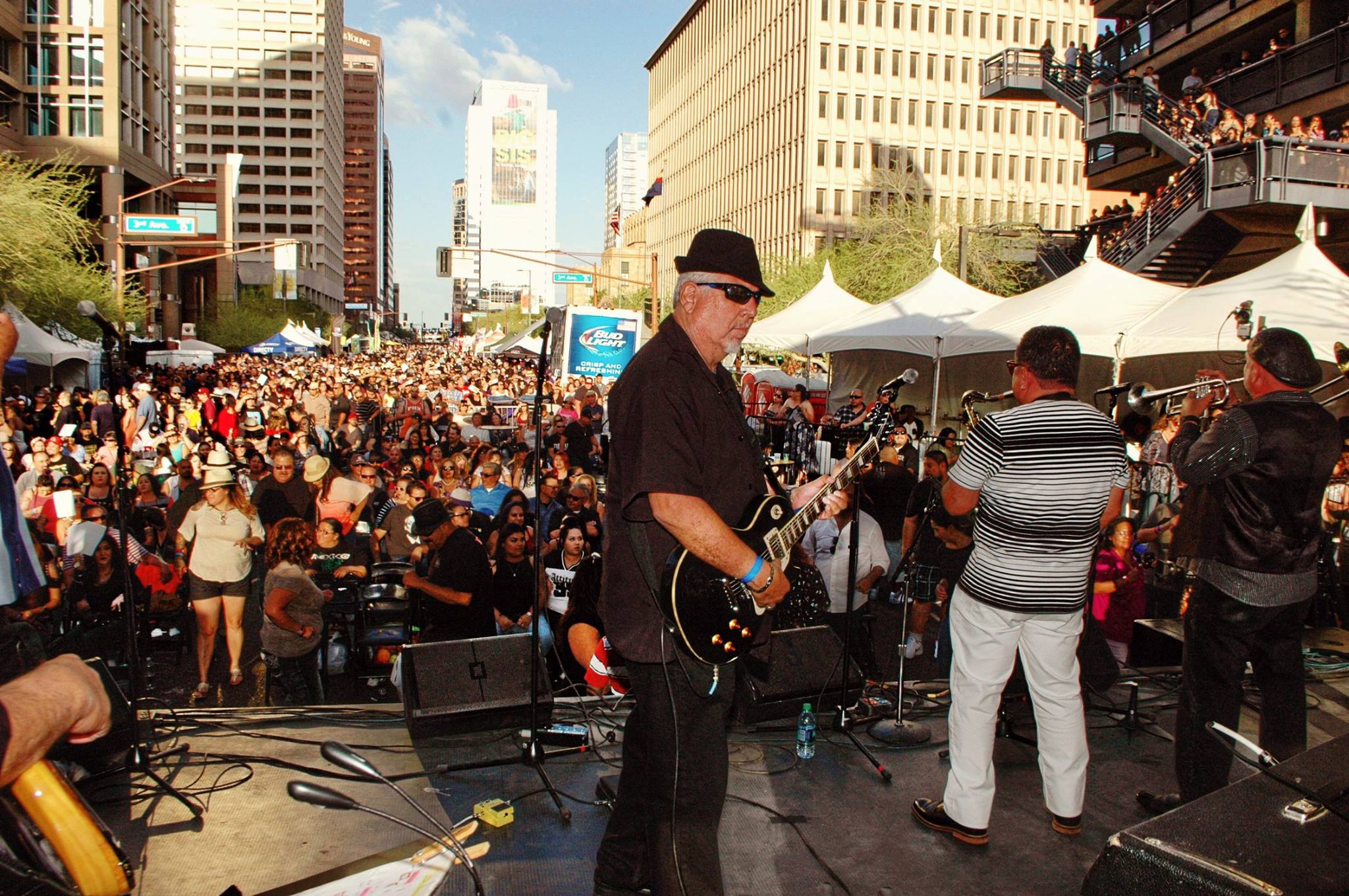 Image from cincophx.com
Did you know that more than 16 million people visit Phoenix every year? Three million alone come just for the annual Cinco de Mayo festival, the largest celebration in the state. FYI: This year, the event is on May 1st in downtown Phoenix. You know, in case you're in the area.
This historic staple of Phoenix comes with music, lucha libra, baile folklorico, Grammy artists and local stars, and then some. Whether it's through the authentic dishes or the flash dancers, the Phoenix Cinco de Mayo festival thrives on Mexican culture and family fun. There are several ways to attend, either as general admission for $10 or as a VIP for $40. The main difference is stage access, so your decision may depend on how big of a Lisa Lisa fan you are. The good news is either way, the admission funds go toward scholarships for Latinx students from all over the Phoenix area!
No. 7: Portland, Oregon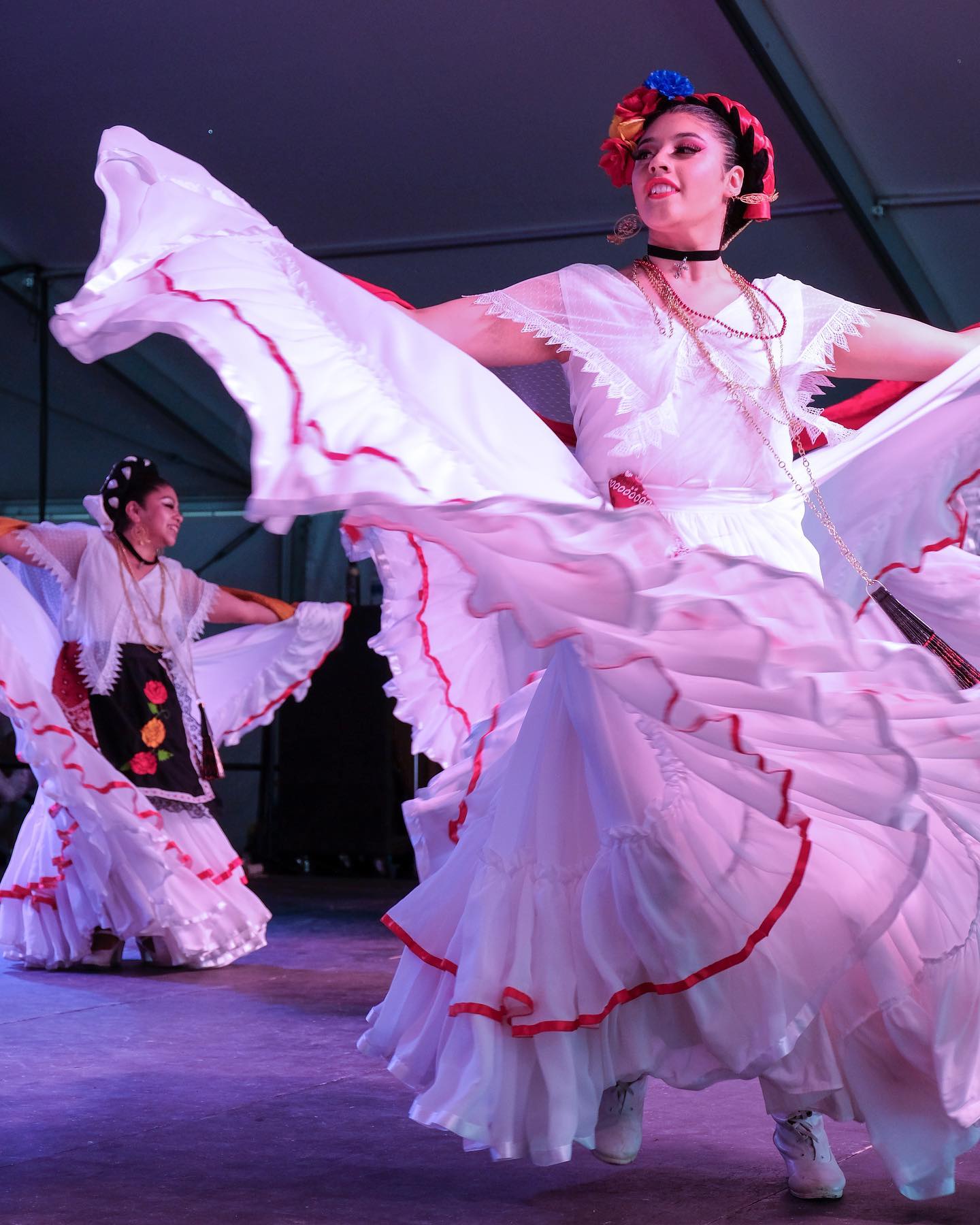 Image from cincodemayo.org
In 1983, Portland paired with its sister city of Guadalajara and when that happened, an annual Cinco de Mayo festival was born. And on behalf of the great people of Oregon, gracias.
Sponsored by the Portland-Guadalajara Sister City Association (PGSCA), the Cinco de Mayo Fiesta is the largest multicultural event in the state. And if you've ever been, then you can understand why. During the event, guests flood the Tom McCall Waterfront Park boardwalk in downtown Portland to celebrate Cinco de Mayo with live entertainment, authentic food, carnival games, family fun, and talented artisans. There's also a kid's area with cultural crafts and rides and while the kiddos are occupied, you can take a break and go to a tequila tasting!
No. 8: Omaha, Nebraska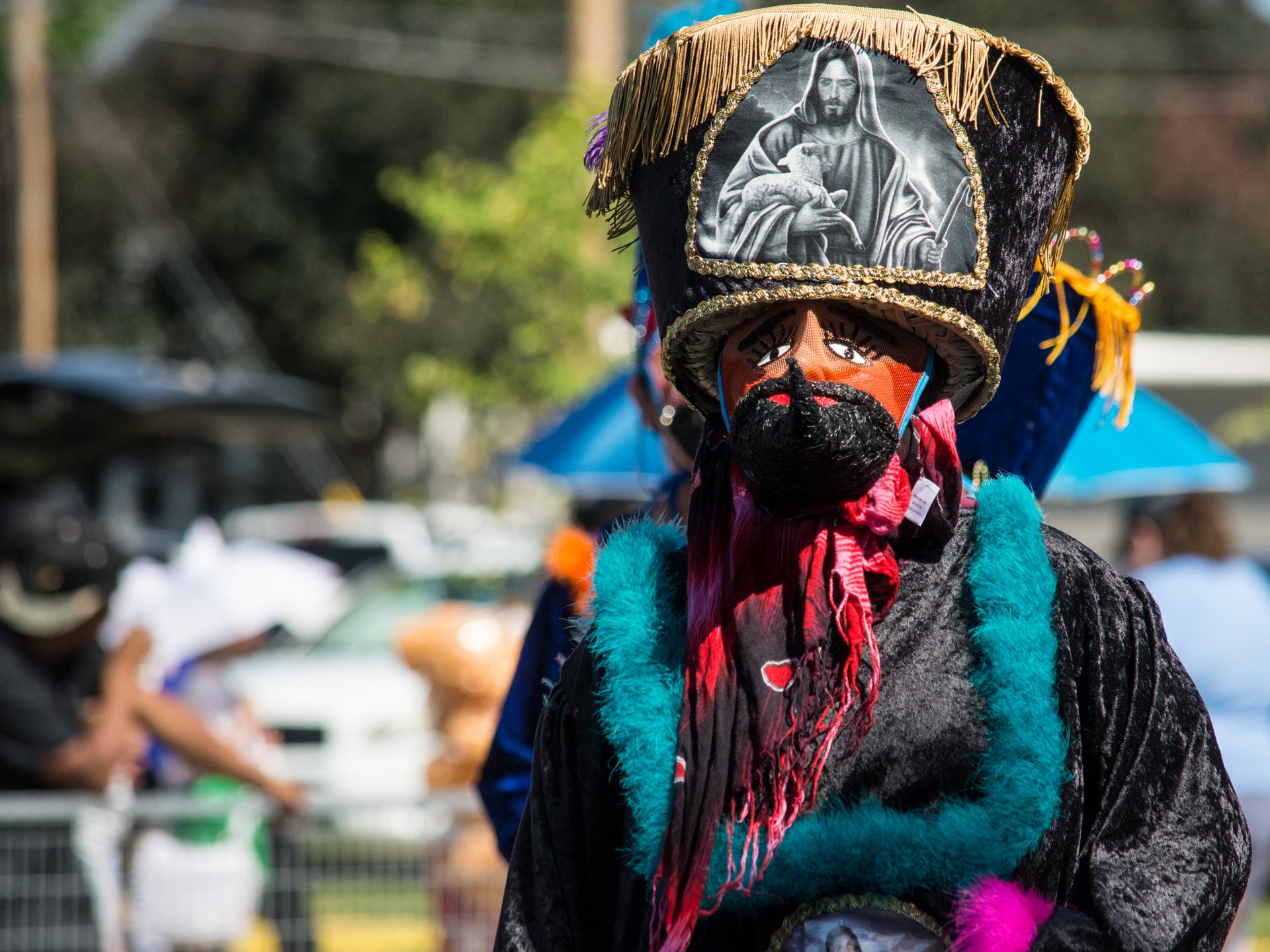 Image from cdmomaha.com
Located smack dab in the center of the U.S., you may not expect much from Omaha. And yet, it's where you can find one of the most dynamic Cinco de Mayo parties in the country. Oh, and it's also home to the Fusion Med Staffing headquarters. So, if you find yourself in Omaha, come say heyyyy to your favorite Fusion fam.
The fun started more than a century ago in South O and never stopped. Now, every year on South 24th Street, the community joins forces for the largest and most diverse festival in all of Nebraska. Of course, there's the standard live entertainment, parade, delicious food, but what sets this festival apart from others is the Miss/Mister Cinco de Mayo coronation, the Qué Chulo dog contest, and the 250,000 visitors from more than six surrounding states.
No. 9: Reno, Nevada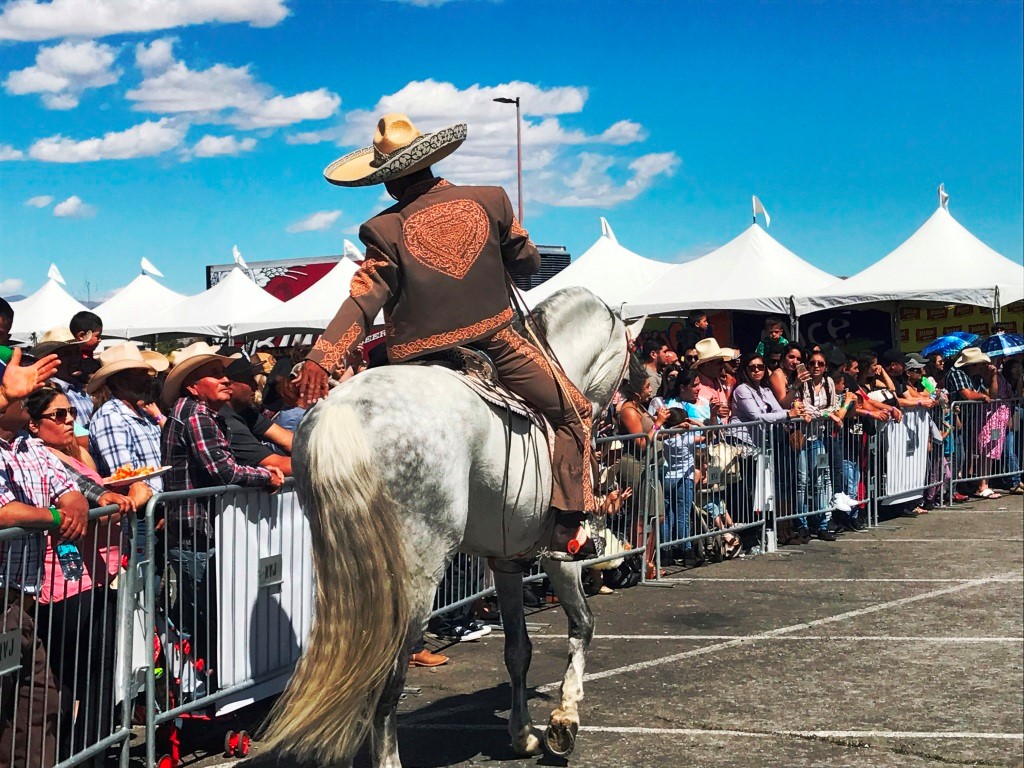 Image from the Cinco de Mayo Festival Reno Facebook
The "biggest little city in the world" might be famous for its florescent neon lights and casinos, but what would you say if we told you Reno also knows how to get down and dirty for Cinco de Mayo? Maybe something along the lines of, "Let's party!"
From April 30th to May 1st, Northern Nevada's largest Latino heritage celebration will take place. In addition to live music by internationally recognized Regional Mexican Music bands, carnival rides, and top-notch cuisine, this Cinco de Mayo festival is also complete with Mexican dancing horse performances, amateur boxing bouts, a community job fair, and over a hundred vendors selling specialty items like clothes, arts, and crafts. Be prepared, there is a $10 admissions fee, but on the bright side, all of the proceeds go back to the local community.
No. 10: Grand Rapids, Michigan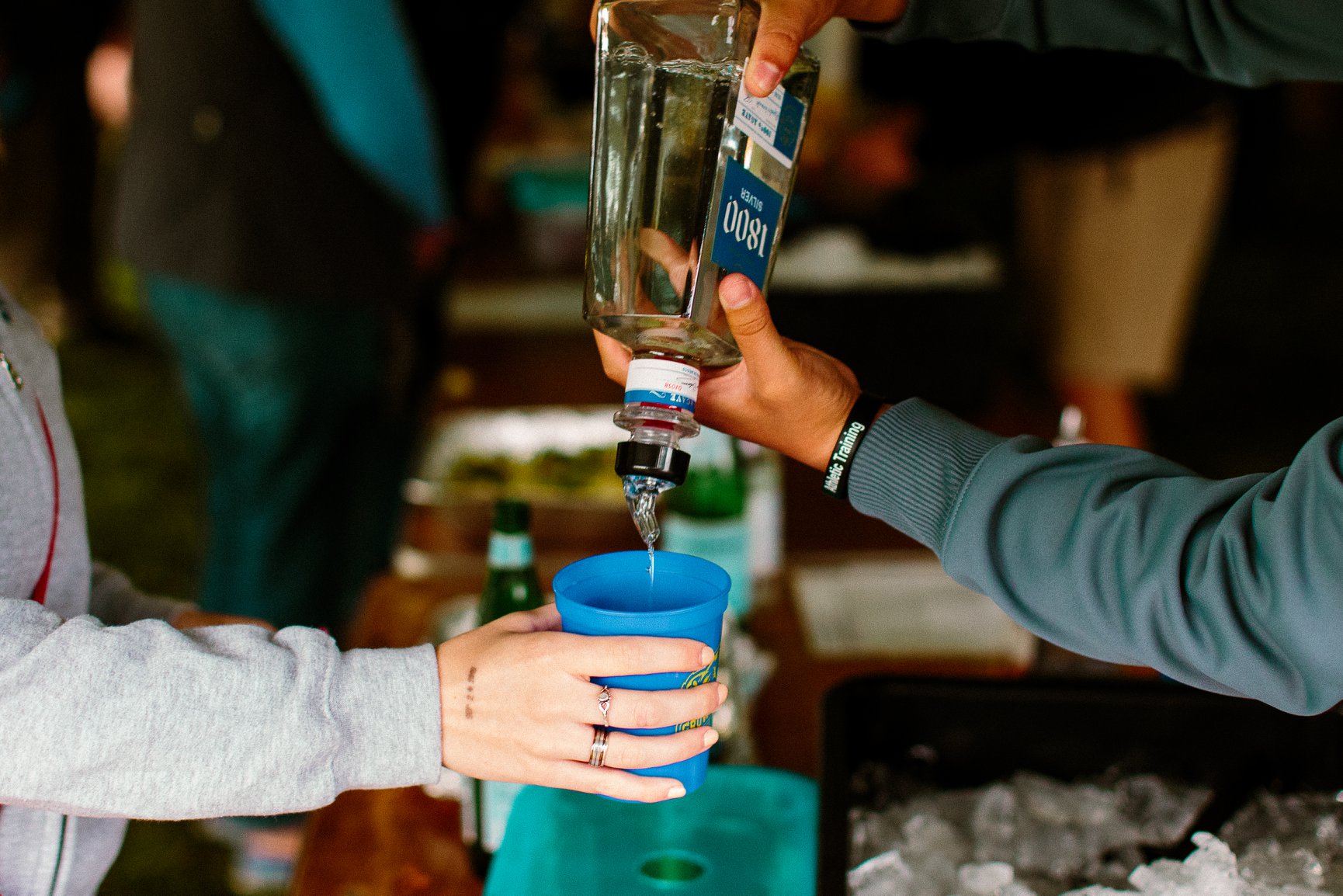 Image from tacoandtequilafestmi.com
Did someone say tequila? Let's taco-bout it at the Grand Rapid's Taco and Tequila Festival!
Via Giphy
This year, on May 7th, the Taco and Tequila Festival is back and better than ever in Grand Rapids, Michigan. Taking place at the LMCU Ballpark, this Cinco de Mayo celebration features some of the state's best…you guessed it…tacos and tequila! Along with the food and drinks, you'll find mariachi bands, yard games, and the chance to vote for the best taco at the festival.
To get into the event, you have to buy either a general admissions ticket or a VIP pass. For only $15 more, the VIP pass gets you early access to the party, along with five taco samples and 10 tequila or mixed drink samples. How can you say no to that sweet deal?
The U.S. is a wonderful mix of Americans with their own cultures and identities, and all deserve to be celebrated. No matter if you celebrate surrounded by loved ones and new friends, by enjoying cultural cuisine, by watching a classic tele novella, or a combination thereof, Cinco de Mayo is a time of cultural appreciation regardless of where you come from.