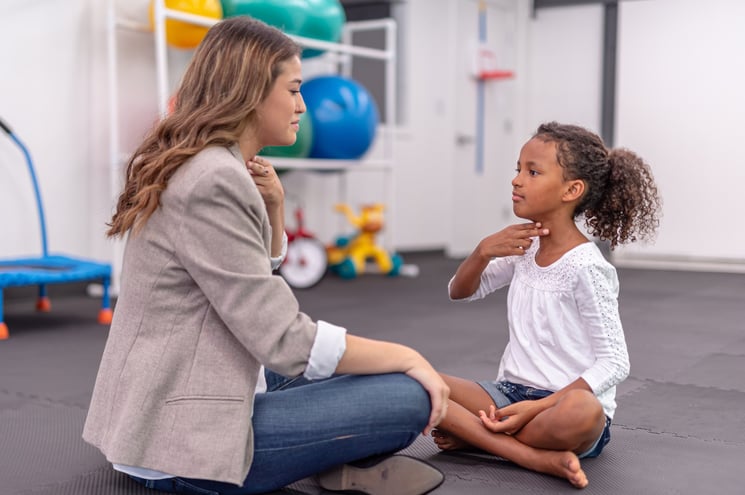 Words are hard for lots of people for various reasons around the world and across different languages. In fact, in the U.S. alone, 5 to 10 percent of the population experience communication or speech disorders, according to the American Speech-Language-Hearing Association (ASHA). Lucky for us, there are specific medical professionals who are educated in speech to help save the day.
How to Launch Your Career as a Travel SLP
…No, it's not Robert Pattinson as Batman. They are speech-language pathologists (SLPs), obviously!
Also called speech therapists, SLPs are specialized medical workers who "prevent, assess, diagnose, and treat speech, language, social communication, cognitive-communication, and swallowing disorders in children and adults," per the ASHA. So basically, they're wizards.
Communication connoisseurs
SLPs wear many hats. Clearly, wizard hats. Okay, okay, not actually those kinds of hats. Rather, professional and metaphorical hats that help them best treat their patients in personalized ways.
But who exactly would need help from SLPs? Anyone of any age who may struggle with:
Speech sounds: How we say sounds and put sounds together to make words
Language: The extent to how well we understand what we hear, read, and how we use words to express our thoughts to others
Literacy: How well we read and write
Social communication: How we talk with different people or how well we understand social cues
Voice: How we sound
Fluency: Aka stuttering, one of the most common speech disorders, or how our speech flows
Cognitive communication: How our minds work
Feeding and swallowing: Our ability to suck, chew, and swallow food and liquid
How do they do that? Are they actually wizards? I mean, sort of, in a way that they don't have magical powers. But they do have insane medical knowledge and skills that are, in fact, super powerful and help them get the job done. As an SLP, you'll put your talent to use to:
Perform patient screenings
Diagnose and treat speech, language, and swallowing disorders
Provide aural rehab for patients who are deaf or hard of hearing
Design individualized care plans tailored to individual patient needs
Help patients strengthen speech and communication skills
Educate families and caregivers on how to best care for patient at home
Do research to learn more about human communication processes to improve treatment methods
That's right, and you can do all that cool stuff in multiple different work settings. You can find speech therapists in private practices, physician's offices, hospitals, schools, universities, rehabilitation centers, long-term care facilities, and residential healthcare facilities.
"Being an SLP is my dream job and always will be," said Nicole Allison. "I love that we get to work with such diverse age groups and skills. I'm always learning so it never gets boring!"
Steps to start your SLP career
Saying a career as an SLP is rewarding would be like saying cake is delicious—some things just don't need to be said. So, it's no surprise that SLPs ranked no. 3 in Best Healthcare Jobs by U.S. News. Plus, according to the U.S. Bureau of Labor Statistics (BLS), the future job outlook for SLPs is shining brighter than the sun itself with a 29 percent projected growth rate between 2020 and 2030. During that decade, it's estimated 15,200 speech therapy jobs will be available each year.
Really, what we're trying to say is being an SLP is rewarding work that leaves you feeling all warm and fuzzy inside. I mean, think about it: You get to watch as patients build their strength and overcome adversity right before your eyes! You can see their progress in real time and feel good knowing you played a part.
"Communication exists in every plane of human existence, and it's most taxed during these key life questions," said Katie Gore. "Most of our clients come to us during a period of transition: A job promotion, an upcoming marriage, change in family role. They come with questions about communication, but the answers are closely tied to the life situation answer itself—and I never know what that is! But we figure it out together and that's why I love this job. Our clients write their own paths, and we are fortunate enough to be a sideline coach for some specific skills. Being invited to experiencing the process of figuring life out, with my clients, has changed who I am as a person."
The anticipation is killing us. Wait no longer! If you've found yourself enthusiastically nodding along while reading, as if you were in the crowd of a baseball game chanting the lyrics to "Sweet Caroline," then might we suggest you start your SLP career? Now's your time to shine! And we're going to spill the deets on how you can become an SLP.
No. 1: Complete your bachelor's degree
To become an SLP, you must first complete your bachelor's degree, and if you haven't done so already, you may want to think about majoring in communication sciences and disorders (CSD). Don't sweat it if you've already graduated or if you're mid-school because it's not a requirement! Just be prepared to complete additional prerequisites before you apply to graduate school, which is, spoiler alert, step no. 2.
No. 2: Earn a graduate degree in speech-language pathology
Now that you've got your bachelor's under your belt, it's time to take school up a notch and earn a graduate degree in SLP from an accredited institution. This could be a Master of Science in Communication Disorders, Master of Science in Speech-Language Pathology, Master of Science in Communication Sciences and Disorders. I mean, your options here are endless.
No. 3: Get to work (work, work, work, work)
Hey Alexa. Play "9 to 5" by Dolly Parton. Because it's hustlin' time!
You have your undergrad degree You have your graduate degree The next thing to check off is a clinical fellowship year (CFY).
Your CFY is like if careers had preschool. The goal with this fellowship is to help you transition from SLP student life into SLP real life. It's a professional mentored experience that starts when you complete your graduate program. The ASHA requires a minimum of 1,260 hours and a minimum of 36 weeks of full-time experience (or its part-time equivalent). To help break it up, the fellowship is broken into three equal segments, which add up to be about 420 hours per segment.
No. 4: Time to get certified
Some states require aspiring SLPs, like yourself, to complete the Certificate of Clinical Competence in Speech-Language Pathology (CCC-SLP). Administered through the ASHA, the CCC-SLP is considered the gold star credential in the field.
No. 5: Pass the Praxis exam
You're almost there! Keep it up just a little bit longer.
The Praxis exams in Audiology and SLP are meant to test recent grads on the essential content and current practices of the medical field. Oh, and did we mention this is also how you earn state licensure, among other requirements, depending on the state.
No. 6: Live your best adventure
Congratulations, you SLP, you! As Elle Woods said, "You did it!" Cue the flying graduation caps.
Now it's time to start living your best life as an SLP. And what better way to do that than by getting paid to travel the U.S.? While also improving lives, obviously. Since you've graduated, earned your degrees, gained experience, been certified, and licensed, you can grow your SLP career into med travel. So, start traveling with Fusion Medical Staffing!
With Fusion, you know all sides of you are covered, not just your back. Here you'll receive premium travel pay, retirement investment, certification reimbursement, health, dental, and vision insurance, and then some. Want to know more? There's only one way to find out.
Q&A with A Fusion Medical Staffing SLP traveler, Kendra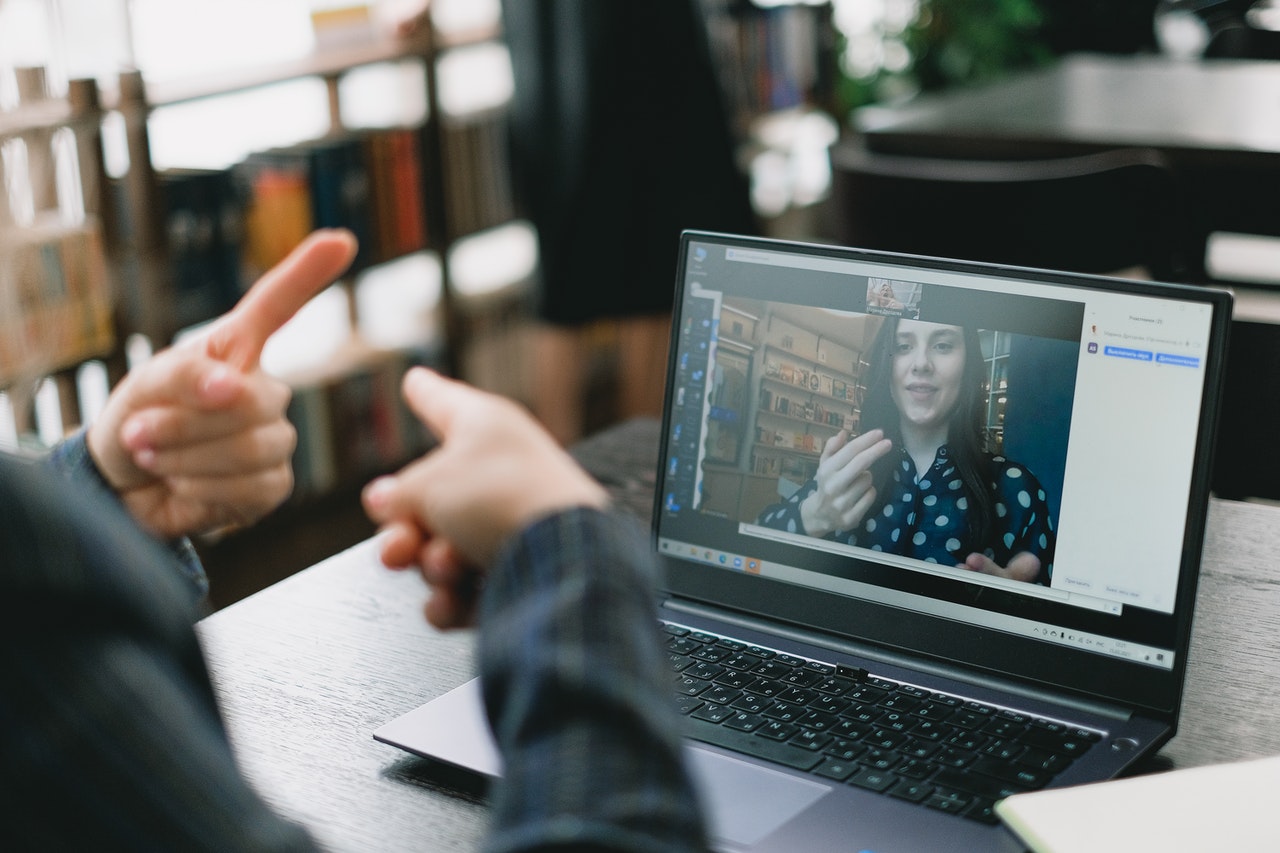 We wanted to know more about what an SLP does, so we sat with traveler, Kendra Jones, to hear about what it means to her!
Megan Bebout: Hey Kendra! Tell us a little bit about what SLPs do.
Kendra: Hello! So, I tell patients that I work "from the neck on up," and that seems to do the job when explaining what an SLP does! As efficient as I can get without saying, "We work on voice, motor speech, language, AAC, cognitive-communication, dysphagia, speaking valve use" and so on.

MB: Right on. "From the neck up" is a great way to describe SLP! Can you tell us how you chose to be a SLP?
K: I decided to pursue being an SLP after my grandfather's stroke, and just generally becoming more aware of the impact my dad's deafness had on his daily living. Growing up, I thought he was just "one of those cranky old dads" who didn't like to go out much, and who thought it was fun to yell in the grocery/restaurant/general public areas. Nah, it turns out, he just couldn't hear anything. I was kind of late to the game on that realization!
But to become an SLP, I had to get my undergrad, then Master's with clinical rotations, and then a clinical fellowship of 1,260 hours before I had my national license (CCC). I don't want to remember how long all of that took.

MB: Oh man. I feel like we all think we have that kind of dad, but your dad had a reason to be cranky! What is the most rewarding part about being a SLP?
K: The most rewarding thing for me is getting a patient back home in some capacity. Even more so when I can work physical therapists (PTs), occupational therapists (OTs), or respiratory therapists (RTs) extensively!

MB: Love that! Okay, lastly, what makes SLPs superheroes? Because they really are!
K: Superheroes?? What?! But probably...bringing life and personality back into a person after so many communication obstacles. Oh, and safely helping someone swallow that apple martini or beer.
SLPs work with patients from all backgrounds and ability levels and help them communicate to the fullest. Whether you're working with a patient with dyslexia, autism, or someone recovering from a stroke, SLPs make a positive impact to give individuals more control and freedom in their lives. Travel SLPs do just that but everywhere! Take your SLP career to the next level and start traveling with Fusion Medical Staffing. We promise you won't regret it.