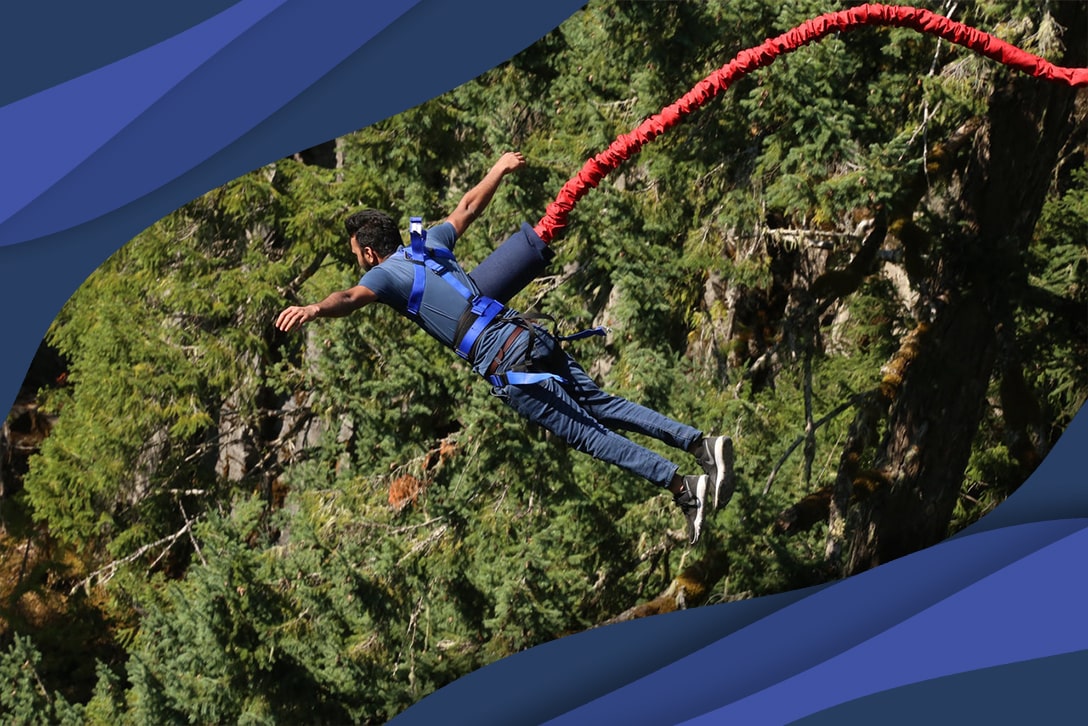 Hey you! Yes, you. Do you have the natural desire to explore unusual or unexpected places? Do you get a rush from being in heart-thumping situations? Are you drawn to the unpredictable? If you've answered yes to these questions, there's a chance you could be an adrenaline junkie.
Best Summer Places to Take an Assignment for Adrenaline Junkies
Adrenaline junkie? What is an adrenaline junkie?
Adrenaline junkies are high-sensation seekers who get a thrill from scary or dangerous situations. Instead of being consumed by fear or anxiety, these high-sensation seekers have an innate ability to tame chaos and perceive it as more of a fun adventure than a death-defying experience.
"Sensation seeking is a fascinating psychological personality trait," said Ken Carter, psychology professor at Oxford College of Emery University and author of "Buzz! Inside the Minds of Thrill-Seekers, Daredevils and Adrenaline Junkies." "These people—they like being put in scary and sometimes terrifying situations. You find high-sensation seekers doing adventure sports or eating unusual kinds of foods. I interviewed a woman who used to roller-skate in downtown Chicago—which I do not recommend—but she would skate between the cars. She knew her body knew what to do and when to do it."
In these intense fight-or-flight situations, adrenaline junkies tend to naturally produce more dopamine, otherwise known as the pleasure hormone, which makes them crave more. On the other hand, those same situations for low-sensation seekers may trigger cortisol, the stress hormone. So, not only is thrill-seeking a personality trait, but also a neurological one. Who would've thought?
As a professional medical traveler, you may be familiar with the adrenaline rush that comes from mayhem. You may even self-identify as an adrenaline junkie. And if that's the case, then you have to check out the best places to take a summer assignment to find out ways to satisfy your craving for adventure!
Pacific Northwest
Beautiful coastline Spectacular mountains Thrill-seeking activities The Pacific Northwest has something for everyone, including you, adrenaline junkie. So, what's it gonna be? Paragliding? Skydiving? Rock climbing?
No. 1: Seattle, Washington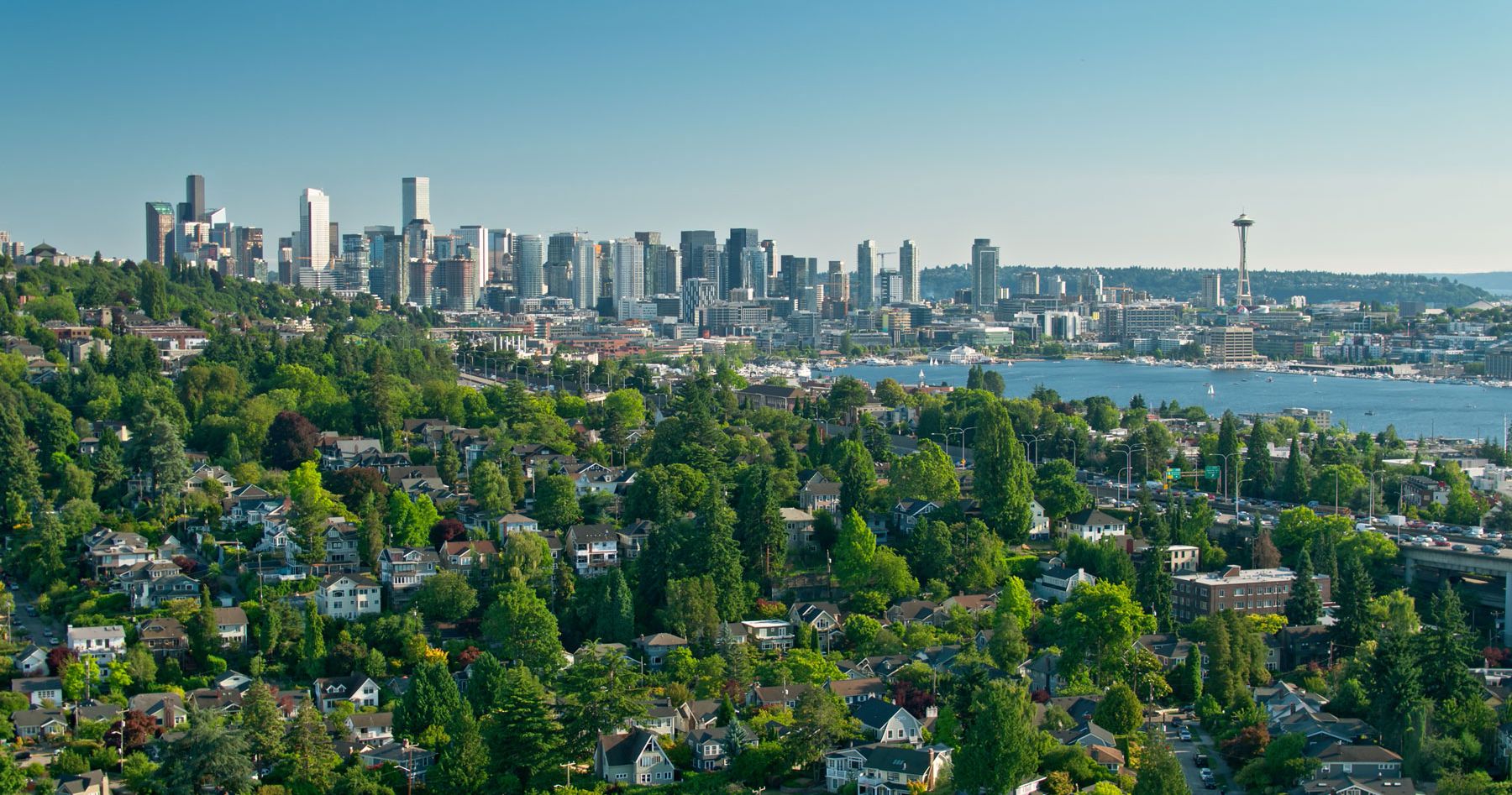 Image from visitseattle.org
Seattle may be known for its rainy weather, but have you ever been in the summer? Because that's something to brag about. From long days and warm temperatures that rarely peak above 90 degrees Fahrenheit, it doesn't get much better than that. Take advantage of the wonderful weather and seek an outdoor adventure. With so many options, it can be tough to choose, so we thought we'd share our favorites:
Test your piloting skills. Have you ever wondered what it's like to be in the driver's seat…of an airplane? What about a seaplane? Well, you can find out through Seattle Seaplanes! As one of the few places in the U.S. where you can earn your private pilot certificate on floats, Seattle Seaplanes prides itself on the customer experience so you're sure to have a good time!


Tour the bottom of the Salish Sea. See what marine life is up to when they think no one's looking and take a guided dive tour of the Salish Sea. Just minutes away from downtown Seattle, this diving escapade through Seattle Dive Tours could give you a front-row seat to octopi, rockfish, harbor seals, sea lions, and more. Don't forget your underwater camera!


Get a view from the clouds. No, not from an airplane. Rather, free flight through paragliding. Don't worry if this is your first time, at Seattle Paragliding, you can fly tandem with an instructor pilot who will do all the heavy lifting so you can enjoy the pure adrenaline rush of being airborne, thousands of feet above the rest of the world.
Search for Washington travel jobs.
No. 2: Twin Falls, Idaho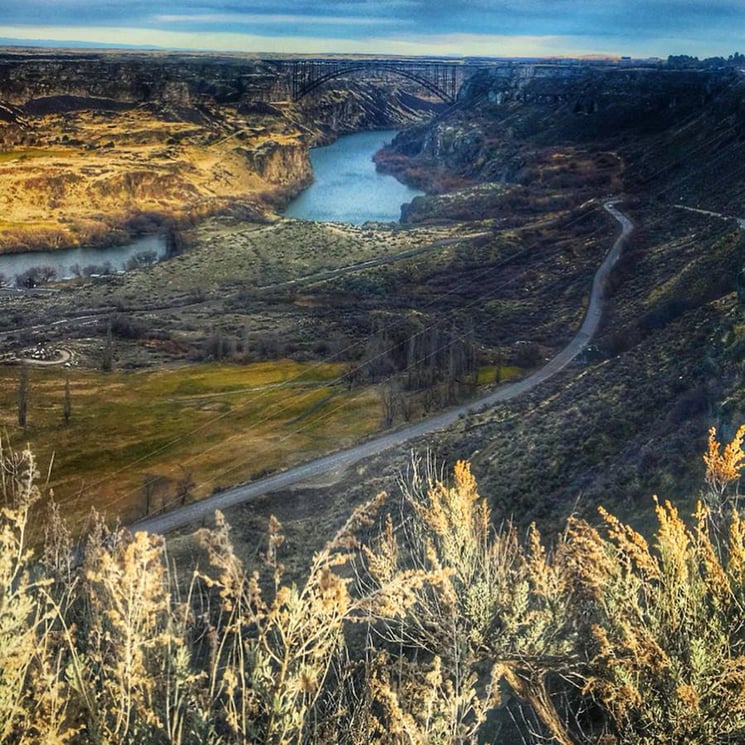 Image from visitsouthidaho.com
While Twin Falls may be known for the breathtaking Snake River Canyon, there's much more to it than that. I think we can all agree that Snake River Canyon is a beautiful and serene sight, but have you ever seen the views from the top of a magnificent waterfall? Well, what are you waiting for?
Dive into the canyon. Have you ever been minding your own business on a bridge when suddenly, your brain goes, "Hey, how far down is that?" Find out exactly how far by BASE jumping from the Perrine Bridge, one of the few bridges open to BASE jumpers year-round. Standing 486 feet above the base of River Snake Canyon, this integral Twin Falls structure is perfect for jumping.


Start from the bottom and climb. You know the song "Started from the Bottom" by Drake? Hit play and get ready to rock climb up Snake River Canyon. From the Dierkes Lakes to Shoshone Park, there's plenty of scenery to be appreciated as you make your way up. Before you hit the canyon, fine tune your skills at Gemstone Climbing Center and try out the obstacle course while you're there.


Break out your paddle board. When's the last time you got a good arm workout with majestic waterfall views? Get ready for an 8-mile round trip adventure around Shoshone Falls, the "Niagara of the West," and prepare yourself for a VIP show of Perrine Bridge BASE jumpers!
No. 3: Eugene, Oregon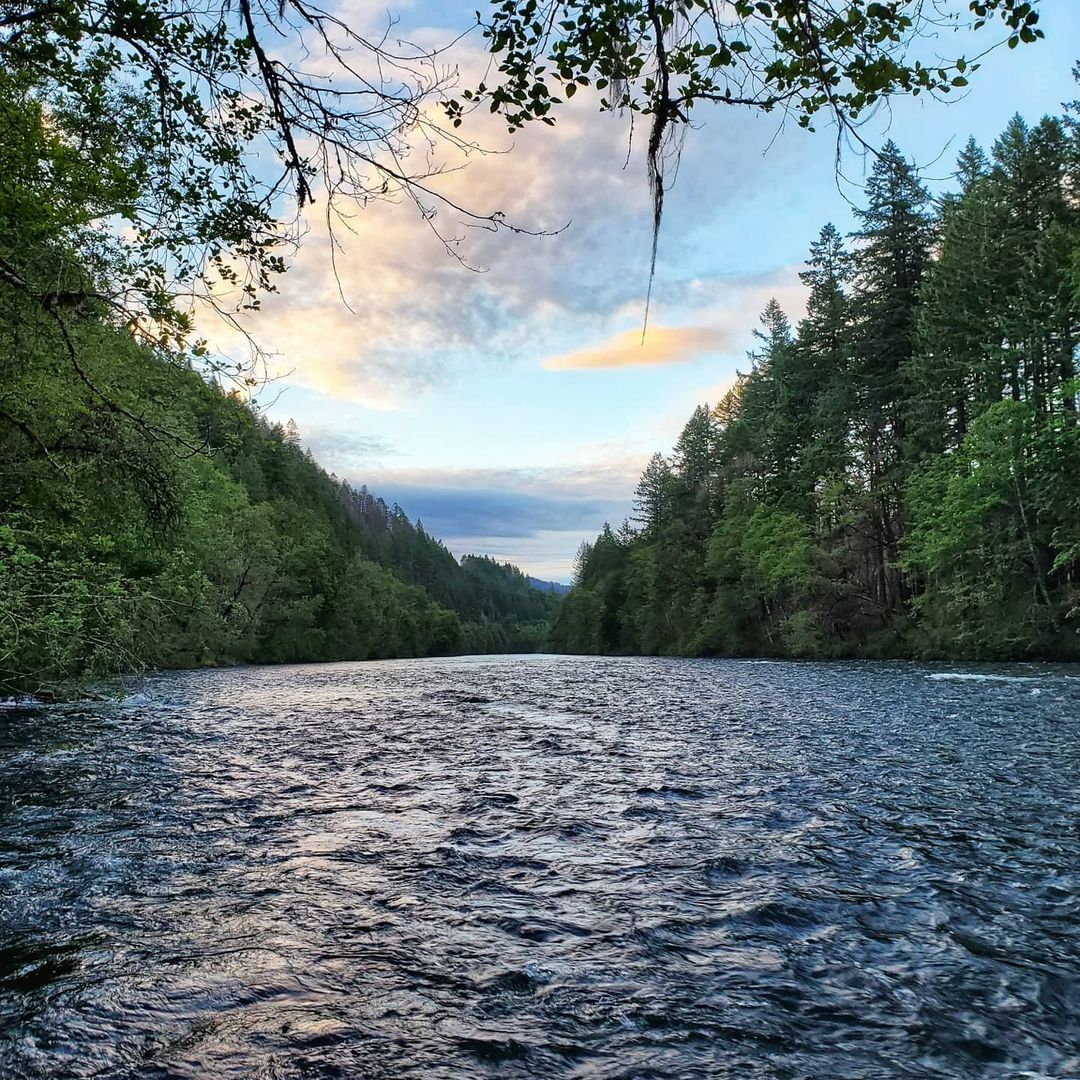 Image from eugenecascadescoast.org
If you've ever been to Oregon, then you don't need to be convinced of its beauty. If you haven't been, then get your talented butt over there and discover it for yourself. Seriously, from skydiving, mountain biking, and more, there's a thrill waiting to be had.
Weave your way through the mountainous terrains.

In

case you haven't heard, Eugene is one of the "Best Mountain Biking Towns," according to Bike Magazine. For a real challenge, head to Hardesty Trail for a 3,323-foot elevation in five miles, followed by a 700-foot drop to the upper trailhead. Want to feel the rush of the wind on your cheeks? This is a surefire way to make that happen.


Adventure off the beaten path. Who says you have to stick to the trails? Instead, rent a dune buggy and journey across the 40-mile-long Oregon Dunes National Recreation Area. The ever-shifting sand dunes allow you to experience mountains up to 500 feet high, coastal lakes, and flat ocean beaches, all with extensive wildlife for you to witness.


Believe you can fly. Okay, fine. You can't really fly fly, but you can skydive and that's kind of the same thing. And with Eugene Skydivers, you're in good hands. First time? Don't sweat! Eugene Skydivers specializes in first jump training and have thousands of skydives under their belt, so they're ready for you. While you're free falling, you can see the Cascade Volcanic Range including the 3 Sisters: Mount Jefferson, Mount Bachelor, and Mount Hood to the East. To the West, there's the coastal mountains and Pacific Ocean. Ooooh, ahhhhh.
Search for Oregon travel jobs.
Midwest
Smack-dab in the middle of the U.S., the Midwest isn't necessarily known for thrilling things to do. So, you may be surprised to know that there's loads of adrenaline inducing summer activities for you to enjoy. Find out where in the Midwest you can get the best rush.
No. 1: Mears, Michigan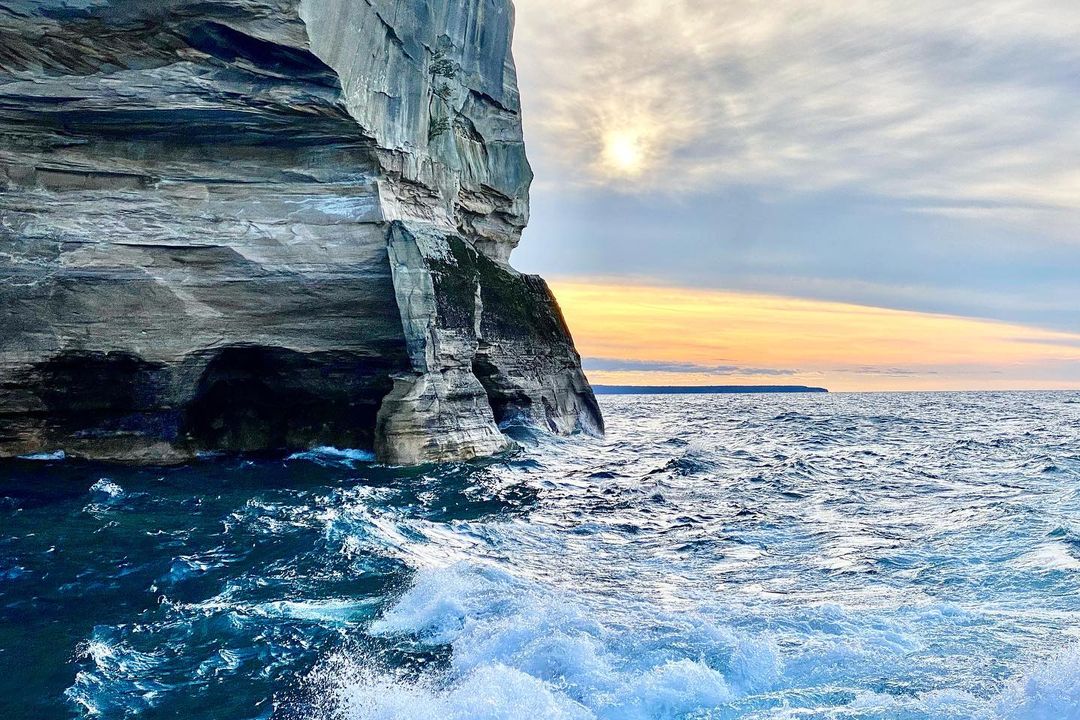 Image from Michigan.org
Have you ever heard of Mears, Michigan? Located roughly 85 miles away from Milwaukee, Mears is home to the Silver Lake Sand Dunes. As the city's biggest attraction, the Silver Lake Sand Dunes attract more than a million visitors every year, and it's no surprise after you see it for yourself. Situated snug between Lake Michigan and Silver Lake, the Silver Lake Sand Dunes has something fun for everyone. The toughest part is narrowing it down!
Surf the sand. If surfing and snowboarding had a baby, it would be sandboarding. Rent a sandboard from The Sand Box and give sandboarding your best shot. Then you can know how it feels to rush down the slope of one of Silver Lake State Park's massive sand dunes. I mean, it must be a thrill because this almost 3,000-acre area has been nominated as one of the top sandboarding spots in the country.


Satisfy your need for speed. There's something about going fast that really gets your blood pumping. Located just a few hours outside of Mears is the Michigan International Speedway where you can get behind the wheel of a NASCAR race car and satisfy your need for speed. This two-mile, D-shaped superspeedway features 18-degree banking and 73-foot-wide sweeping turns, so make sure you buckle your seatbelt.


Prepare yourself for rocky boat ride. At Craig's Cruisers at Silver Lake, you can cruise around the water on a bumper boat, fending for yourself against other riders. Now, usually we wouldn't advocate for violence, but when it comes to bumper boats, we're not not in favor of it. We might even suggest using the attached squirt gun to throw off your opponents until you're the last one standing.
Search for Michigan travel jobs.
No. 2: Custer, South Dakota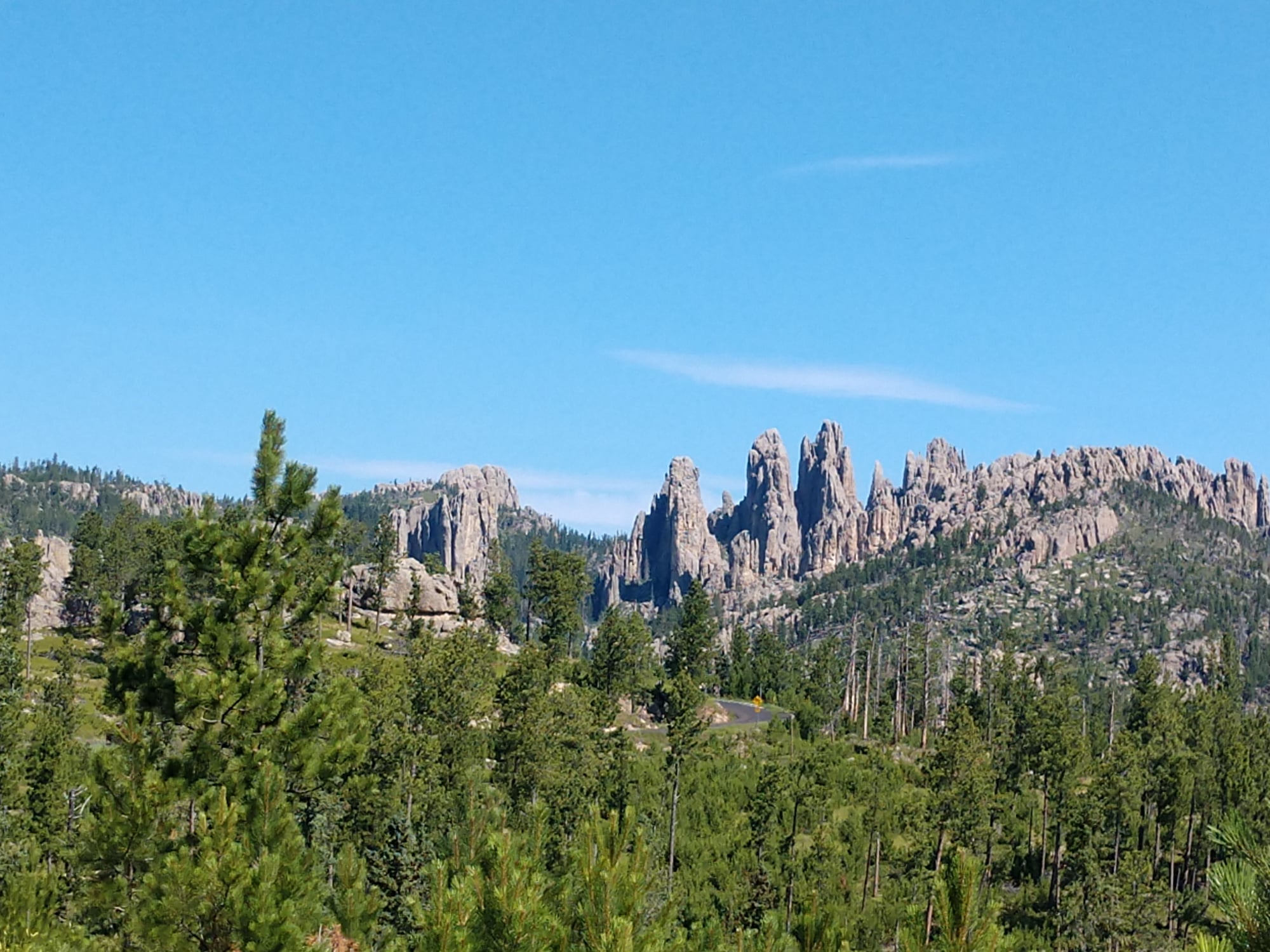 Image from custersd.com
If you've heard of Custer State Park, then congratulations! You at least know of this next destination, Custer, South Dakota. Yeah, South Dakota is landlocked in the middle of the Midwest, but you may be surprised to learn that it's a city full of thrilling adventures. Don't believe us? See for yourself.
Get wild at Jewel Cave. According to the National Park Service (NPS), "Wild Caving is your passport to the underground wilderness of Jewel Cave." Secure your helmet and head lamp, it's time to go deep within the cave. Prepare yourself for the winds of Hurricane Corner, belly crawl through the Roller Coaster, and squeeze into the Brain Drain. Make sure not to wear something you care about, though because there's a 100 percent chance your outfit will be stained by the black manganese deposits. It's just science.


Float with hot air. Hot air isn't always bad, especially when it's keeping you afloat in a hot air balloon. Experience a view many don't with Black Hills Balloons and soar high over the Black Hills, Custer State Park, Mount Rushmore, and the Badlands! Remember to keep arms and legs inside of the hot air balloon at all times.


Thread the Needle. No, we're not saying that an adrenaline junkie like yourself should sit at home with a needle and thread like a 1950s grandma. Nope, we're challenging you to climb the Needle's Eye Spire at Custer State Park, otherwise known as Threading the Needle. This grand rock formation features a 5.8+/5.9 chimney/stemming route that will put your skills to the test.
Search for South Dakota travel jobs.
No. 3: Chicago, Illinois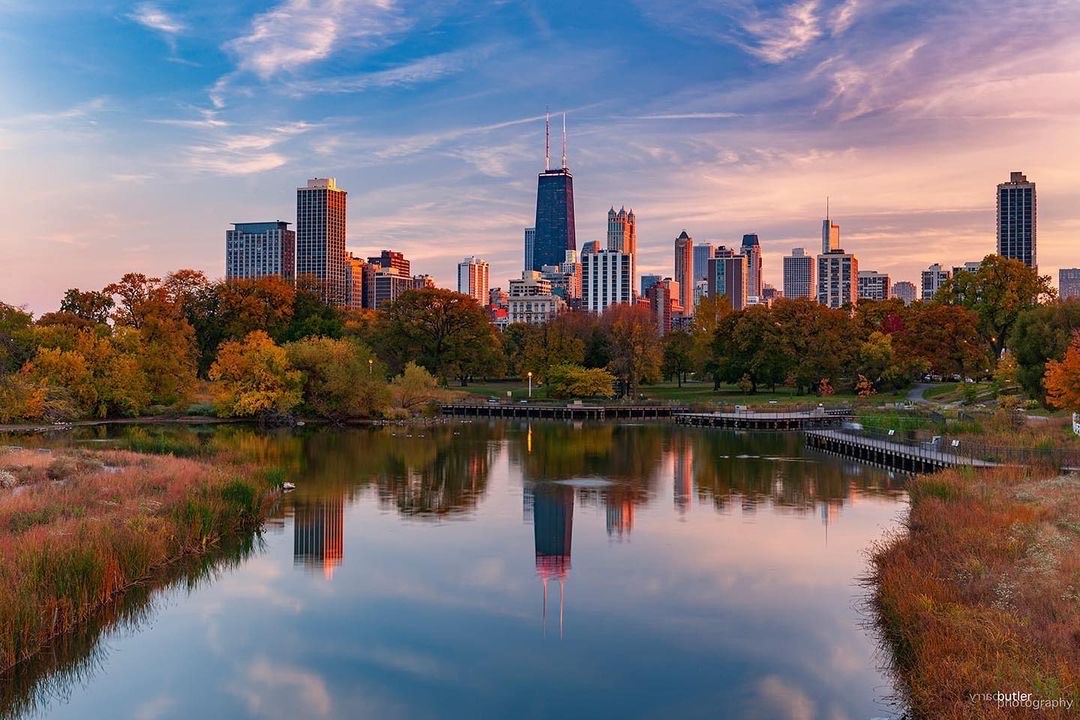 Image from choosechicago.com
As the third-largest city in the country, it's no shock Chicago is full of adrenaline-inducing attractions. I mean, you have to keep the 2.71 million Chicagoans entertained somehow. When you're in the mood to chill, order a slice of your fave deep-dish pizza and settle down in the park to enjoy the vibrant Chicago music. When you're ready for an adrenaline rush, try these things instead:
Channel your inner Iron Man. Hot take: The coolest part about Iron Man is his suit. Now you can get a feel for what it's like to fly from your feet and flyboard across Lake Michigan. Flyboards are like a trendy pair of boots—the only difference is flyboards have a pair of jets on the bottom and a hose that's rigged to a jet ski, so when the jet ski revs its engine, you're propelled in the air! If you're feeling extra brave, you can try to do a couple dolphin dives.


Be blown away. Chicago is famously known as "the windy city" for a reason and from a sailboat, it's even more obvious why. Head to Chicago Sailboat Charters for a water adventure with a scenic view of the Chicago skyline. Depending on when you visit, you could also see the Navy Pier fireworks show!


Tilt head-first towards the city. How many chances do you get to overlook an entire city from above? And not from a hot air balloon, airplane, or helicopter. Instead, visit 360 Chicago and hop aboard the city's highest thrill ride, Tilt. Tilt leans you more than 1,000 feet over The Magnificent Mile and Chicago's skyline to give you a thrill with a view!
Search for Illinois travel jobs.
West Coast
With luscious forests, vast mountains, and sparkling ocean water, the West Coast is beaming with adventurous opportunities for every type of adrenaline junkie. Surfing, ziplining, scuba diving—oh my! What else will get your heart racing?
No. 1: Anchorage, Alaska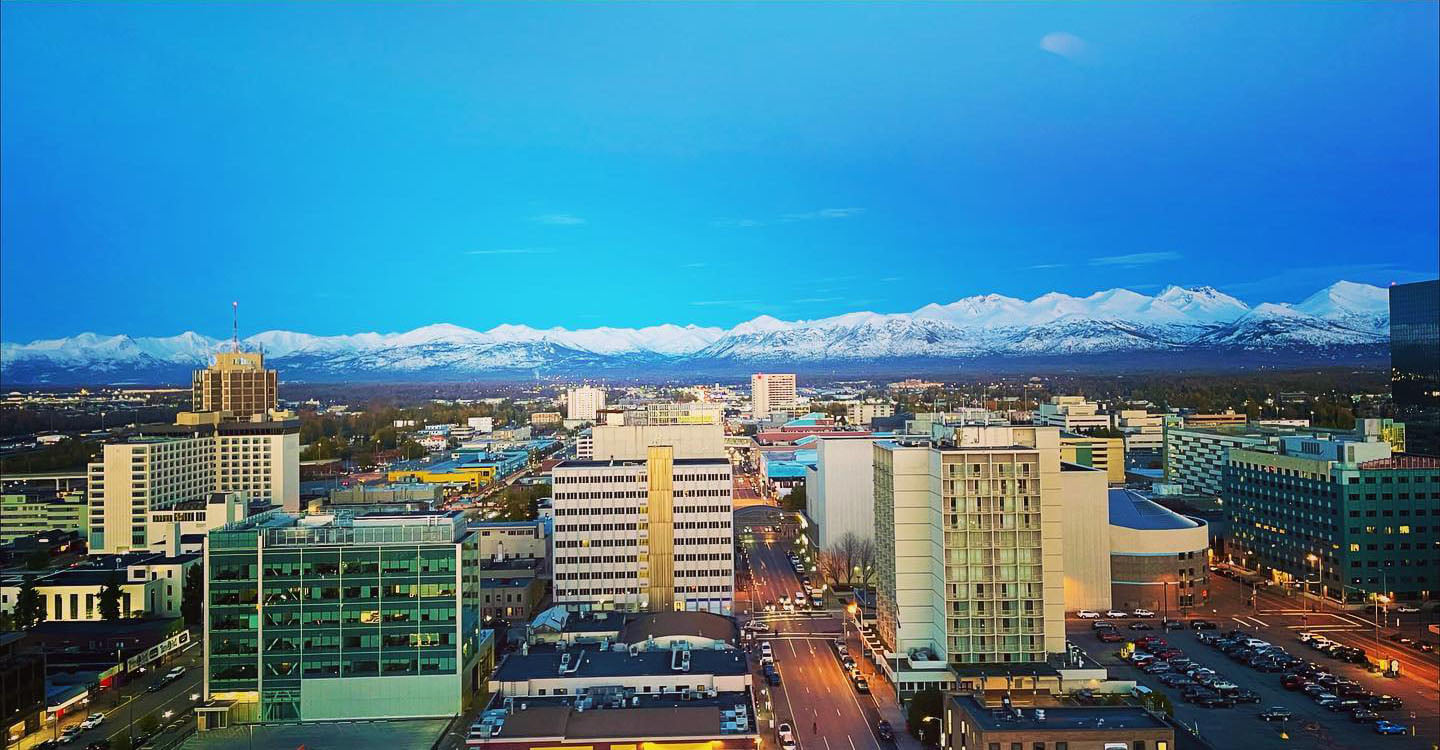 Image from anchorage.net
Summers don't last very long in Alaska. You'll know it's summertime when the Midnight Sun never sets. With such a short time to relish in the sunshine, it's up to you to make the most of it while it's here. Wondering how to do that? You know your Fusion fam has your back. Check it out:
Catch a refreshingly cold wave. You know that massive wave that Keanu Reeves rides in "Point Break"? That could be you. Just a few hours outside of Anchorage is Seward, a "surfer's dream." Since most breaks are accessible only by sea or air, you can expect to have the waves to yourself almost every time. Before you take the plunge, be aware that the water is a little chilly.


Take your chances whitewater rafting. Only a little more than hour away from Anchorage is Six-Mile Creek on the Kenai Peninsula, and if you're looking for an adrenaline rush, you're sure to find it during this extreme whitewater rafting trip. And don't forget to hang tight—the journey will drop you 50 feet per mile as it flows out of the Chugach Mountains.


Trek up an ice mountain. Have you ever noticed the way the sun gleams against a glacier? No? Climb up the ice and you're sure to see what we mean. The Matanuska Glacier is the perfect ice climbing destination and a great way to take a break from the summer heat. Don't worry, Exposure Alaska has all the gear you need to become a pro ice climber!
Search for Alaska travel jobs.
No. 2: San Diego, California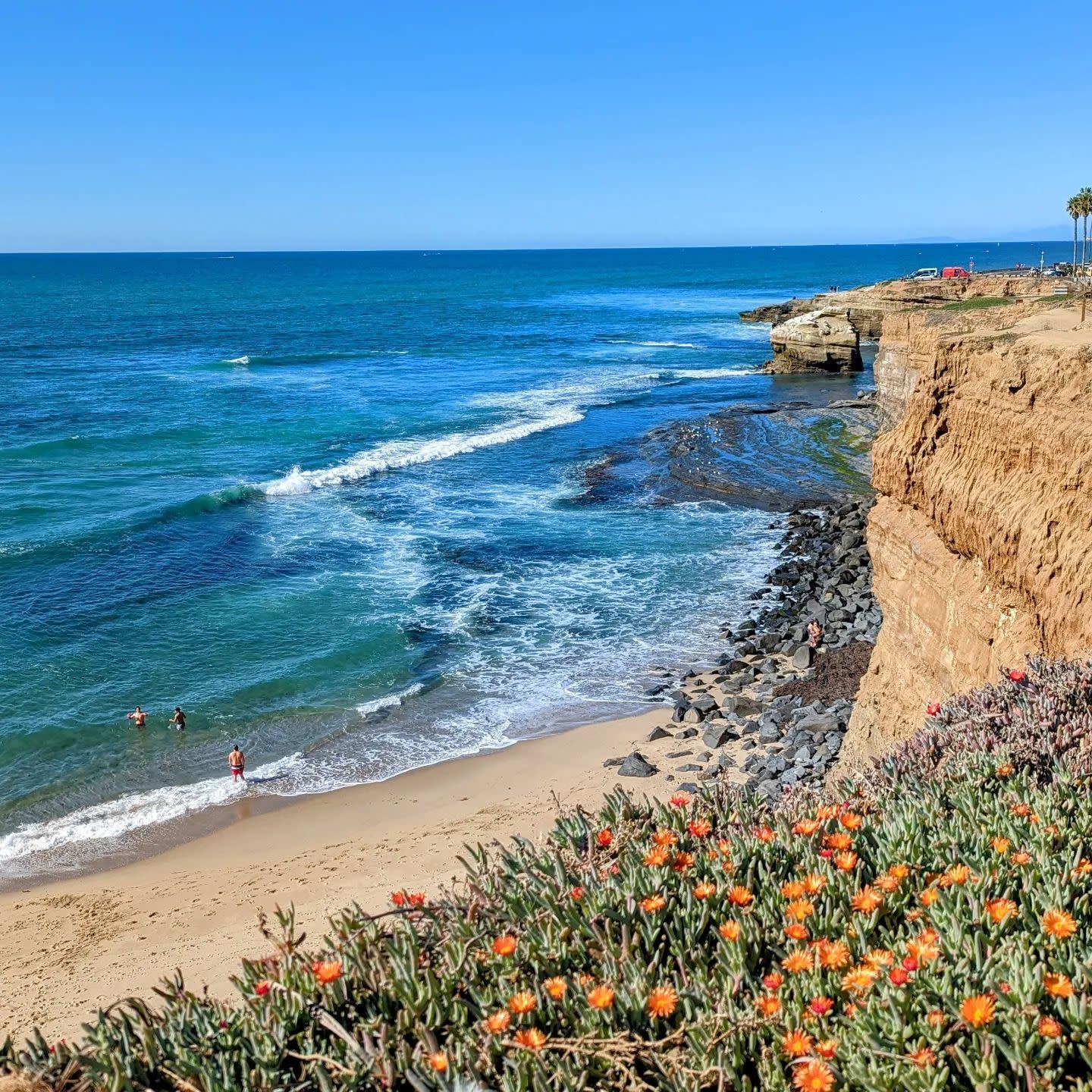 Image from sandiego.org
Did you know that San Diego has 70 miles of beaches? Plus, it's home to one of the best zoos in the world! But those aren't the only thrilling things about San Diego. In fact, there's way more where that came from.
Fly in an open cockpit. You know those old-timey planes with an open cockpit? You know, you see the pilots wearing fun helmets with flying goggles. Yes, that's the one! With San Diego Sky Tours, you can be just as fashionable as you sit front and center in an open cockpit. Feel the wind rush through your hair and enjoy the views from up top!


Swim with the sharks. People say sharks are more afraid of you than you are them. Find out if that's true with San Diego Shark Diving and get up and close and personal with great white sharks, one of the ocean's deadliest predators.


Explore sea caves. In search of an adventure and an arm workout? Visit La Jolla Sea Cave Kayaks for the best of both worlds! In a 90-minute kayak tour, you can experience the best parts of San Diego and see dozens of marine animals across sea caves, sandy beaches, rocky reefs, sea cliffs, kelp forests, and deep-water canyons. Trust us when we say the workout is worth it.
Search for California travel jobs.
No. 3: Honolulu, Hawaii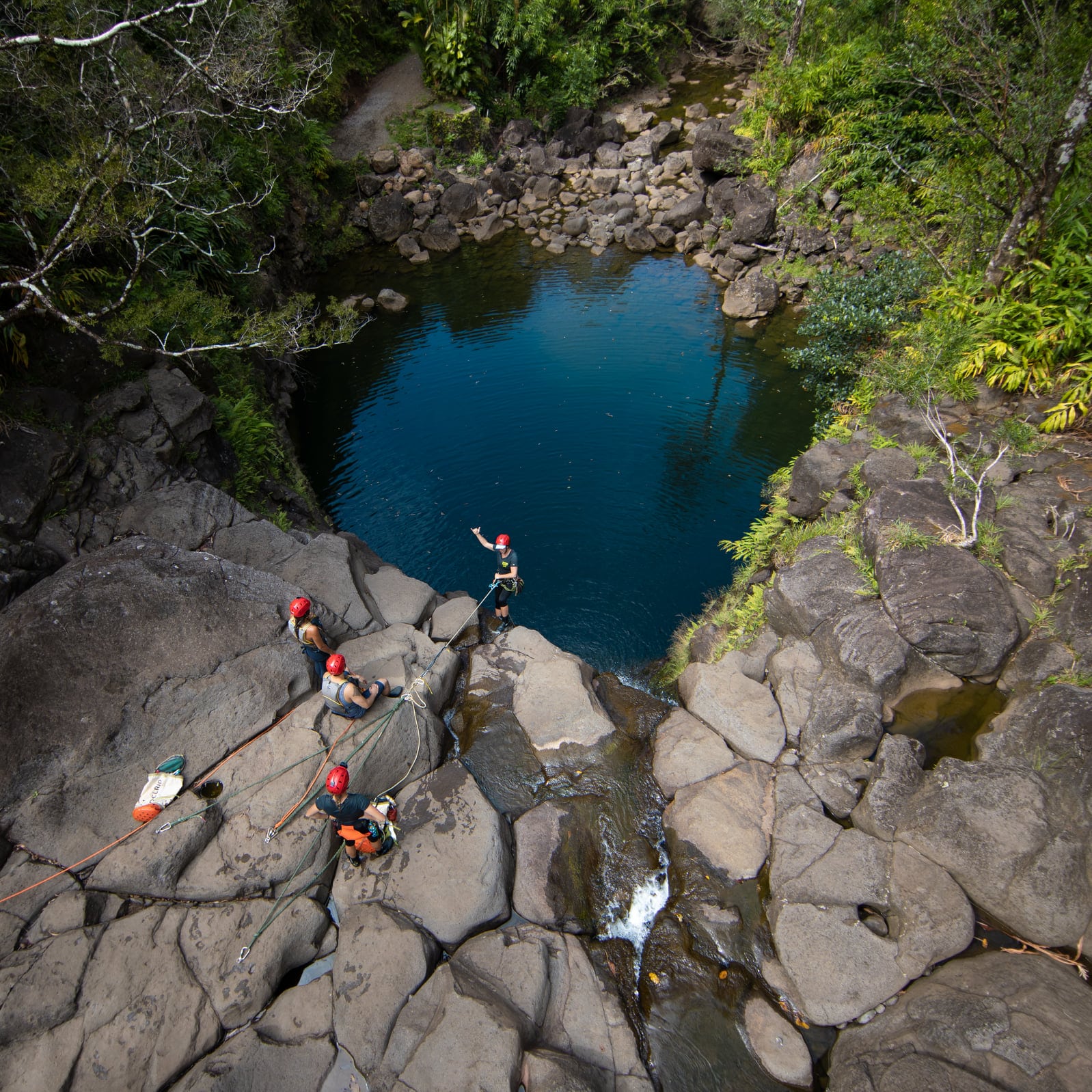 Image from gohawaii.com
Hawaii is more than the prime vacation spot. In fact, it's bursting at the seams with thrilling adventures! And thanks to the tropical climate and paradise-like scenery, the journey comes with a good view. So, here are the best ways to get your adrenaline fix while in Honolulu.
Zip through Jurassic Park. If you love Jurassic Park and Jumanji as much as we do, then you won't want to miss out on this incredible adventure. With Oahu Zipline, you can soar 200 feet above the famous Ka'a'awa Valley and take in all there is to see, from natural streams to the windward valley.


Make friends with dolphins. Swim with the sharks in San Diego, then come to Honolulu to make friends with the dolphins. Through Dolphin Excursions, you can snorkel with Bottlenose and Spotted dolphins, sea turtles, and colorful tropical fish. And don't forget your scorecards! You're the judge as the dolphins put on a show.


Take a big leap…literally. On the other side of the island is Spitting Cave, one of the best cliff-jumping sites in the state, just waiting for you. Make sure you're extra careful, though. With cliffs standing 70 feet above the raging waters, it can be tough to see the jagged rocks beneath the surface. You don't need any rental equipment for this thrill—all you need is you and your courage! Ready, set, GO!
Search for Hawaii travel jobs.
Northeast
Everyone knows the Northeast is full of rich American history and culture. But what you may not know is that this U.S. region also has plenty of opportunities to make your heart pound, especially in New Hampshire, Vermont, and Connecticut. Find out more!
No. 1: White Mountains, New Hampshire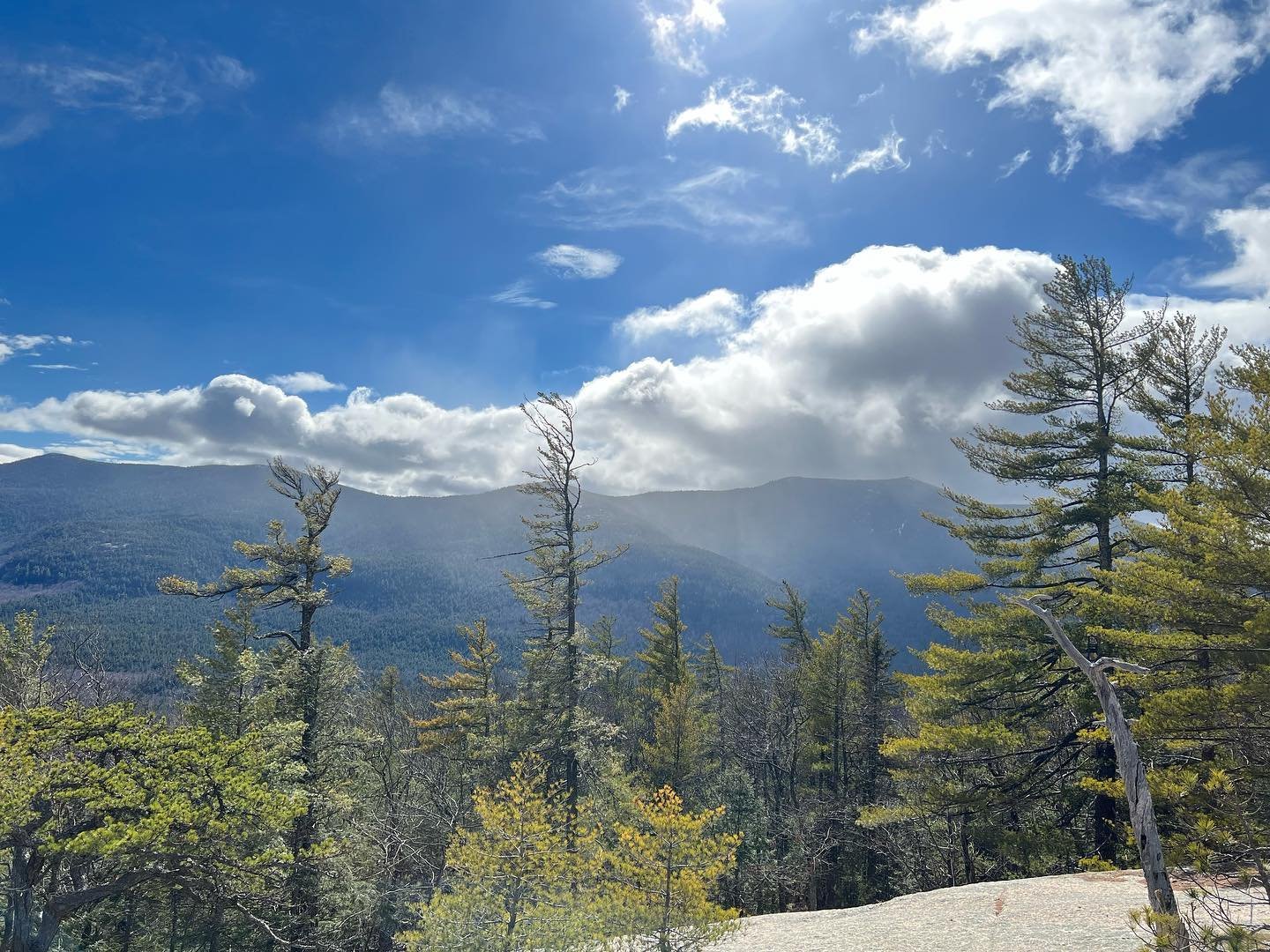 Image from visitwhitemountains.com
With some of the most beautiful scenery in the eastern U.S., White Mountains is crawling with outdoor adventure! To find it, all you have to do is take a med travel assignment in New Hampshire and prepare yourself for what's to come.
Become one with a kite. Kites have come a long way since we were wee little kiddos. While we used to fly kites, nowadays, kites fly you! Come on over to Kiteboard New England and take a stab at kite mountaineering. It's like rock climbing, but instead of the normal climbing gear, you're equipped with a kite that helps float you right to the top of the mountain. Kinda like in the movie "Up," but minus the balloons.


Let the dogs out. So, it was YOU who let the dogs out. Don't worry, your secret is safe with us. And if you let them out to enjoy a dog sledding ride with Muddy Paw Sled Dog Kennel, then we support you. Wait—did you say dog sledding…in summer? That's right! This kennel has rolling dog sleds that are used during all snowless times of the year. Just because there's no snow doesn't mean you should miss out!


Go chasin' waterfalls. TLC said, "Don't go chasing waterfalls," but clearly, they've never waterfall rappelled. The concept is simple: You hike to the top of a waterfall (might we suggest Ripley Falls) and then with help from a harness, you belay down the waterfall. This is the perfect chance to see views you may not have access to otherwise.
Search for New Hampshire travel jobs.
No. 2: New York City, New York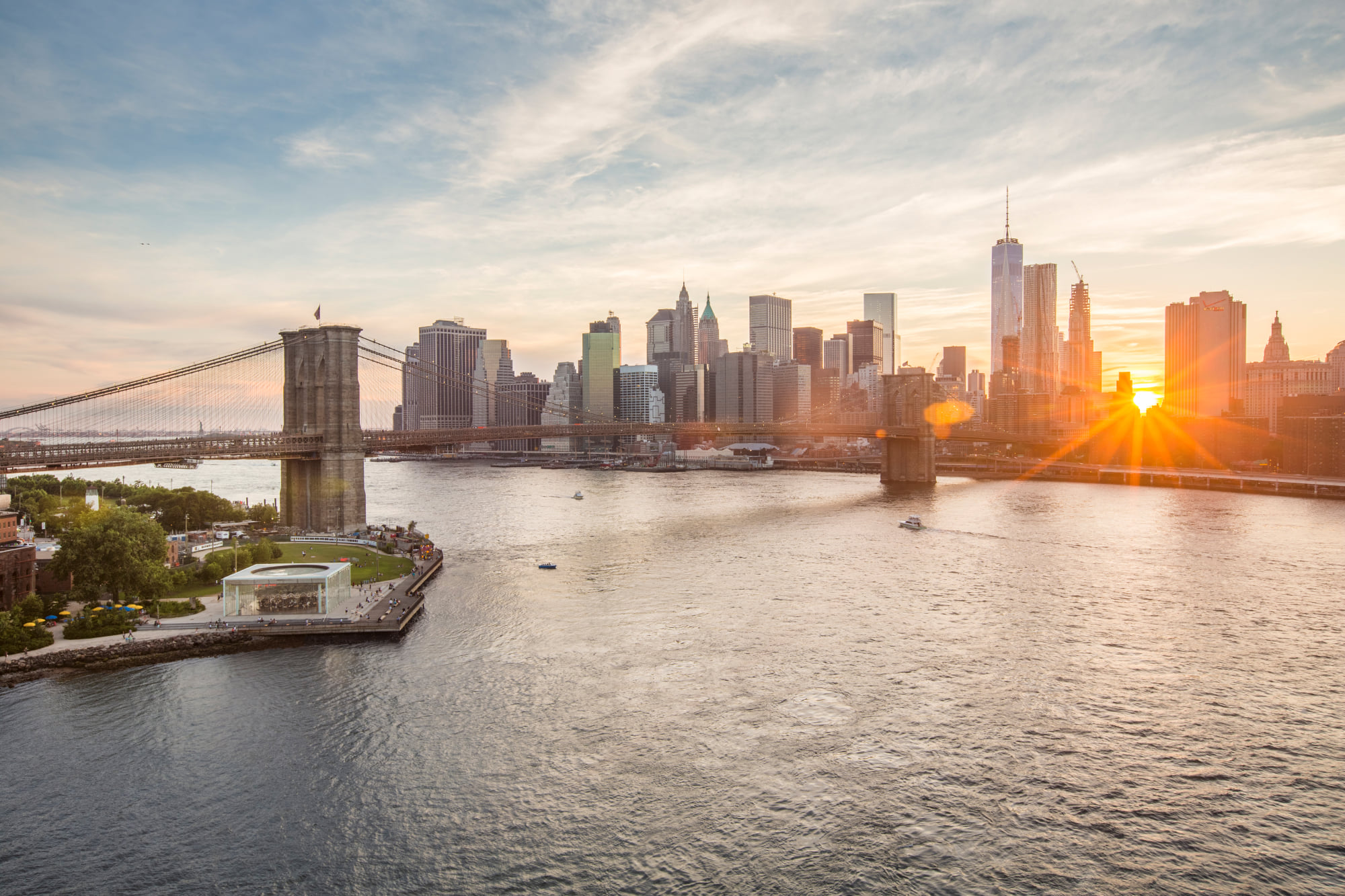 Image from nycgo.com
Ah, the "Big Apple." Times Square. Empire State Building. Statue of Liberty. Gossip Girl. Need we say more? New York City, or NYC, is dripping with exhilarating experiences to be had. All you have to do is find them! While in "the city that never sleeps," let your true adventurer shine.
Glide through the sky. You can't deny that the view from the top of the Empire State Building is absolutely astounding. But the view of the NYC skyline from a helicopter is out of this world! With Zip Aviation, you can choose between several scenic spots to tour from above. The Liberty Harbor Helicopter Tour will pass by several iconic and historic sights like Wall Street, Central Park, 9/11 Memorial, One World Trade Center, and more.


Splash around. But not in any 'ole swimming pool—in Niagara Falls. Well, not in Niagara Falls, but on a jet boat on Niagara Falls! Whether you want to get soaked or just a little splishy splashed, Whirlpool Jet has exactly what you need to experience the awe-inspiring beauty of the Niagara Gorge. This is your chance to go through the Whirlpool…and live to tell the tale. Dun dun dun.


Try trapezing. And if trapezing doesn't float your boat, try fly trapezing. That's when you (attempt to) gracefully leap from a platform with the trapeze and swing like your life depends on it. Of course, professionals can do all kinds of fancy tricks, but unless you have the training and experience, we wouldn't recommend you try that, at home or otherwise. However, you can give it a go at guided session with Trapeze School New York! Spoiler: In the first lesson, you'll fly and be caught by an instructor on a trapeze, so basically, you're a pro.
Search for New York travel jobs.
No. 3: Hartford, Connecticut
Image from Hartford.com
Stephanie Meyer. Mark McGrath. Katharine Hepburn. These are just a few of the famous people we know and love who are from the one and only Hartford, Connecticut. You may know it as the insurance capital of the world, but as it turns out, Hartford is much more than that. It's also where you can get the thrill of a lifetime.
Become a tree hugger. Or climber, as it may be. And if you were a climber like me as a kid, you may have already dabbled in the art of tree climbing. But now you can do it like a pro with New England Tree Climbing. As they say, "Learn the ropes and get off the ground!" Here, you'll learn how to install the ropes in the trees, tie the rope, and use more than five climbing knots to ascend and descend. Sounds easy, right?


Get woke. And one way to do that is by wakeboarding. Brownstone Adventure Sports Park is here to help! Not to brag, but wakeboarding is one of the top attractions at this adventure park, so you know you're in good hands. Use one of the wakeboard systems to get used to the feel of the board before you hit the open waters.


Zip through nature. Experience Connecticut's biggest zipline with Foxwoods Highflyer. Not only that, but it's also the only zipline in the U.S. that starts from a 33-story hotel tower, so bonus points for ingenuity. Start 350 feet above the ground and soak up the views as you soar 60 miles per hour above the treetops.
Search for Connecticut travel jobs.
Southwest
The Southwest region is known for being an exciting adventure. I mean, from cowboys and ghost towns to dry deserts sprinkled with big green cacti to sheriffs with star-shaped badges, you never know what's going to happen next. From the excitement of Vegas, Houston, and Albuquerque, the Southwest keeps you on your toes.
No. 1: Las Vegas, Nevada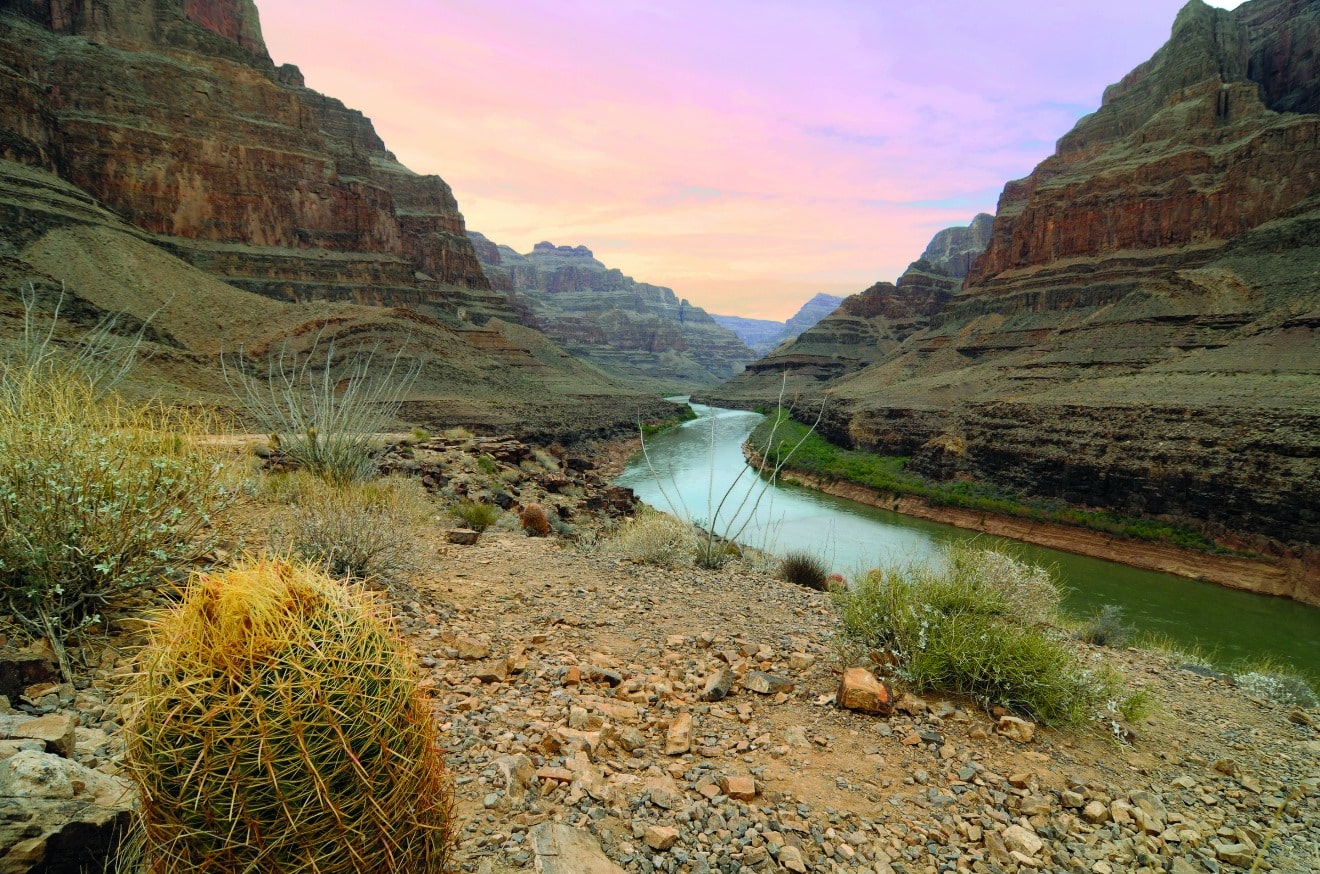 Image from visitlasvegas.com
Viva Las Vegas, am I right? Vegas has been a Nevada staple for years and it's no wonder why with its countless casinos, thriving night life, and wild entertainment. But outside of slot machines and exclusive bars, Vegas is also the place to go for a thrill.
Step into the world of virtual reality. What's better than real life? Real fake life. Now you can experience the "largest and most advanced free roam VR" at Virtualis in Vegas. Choose from several death-defying VR adventures from Mayan legends to zombie invasions, this VR thrill has an adventure for anyone brave enough to put on the headset.


Experience the paranormal. Do you believe in ghosts? If you said no, Frederic's Paranormal Mind Reading Magic show could change your mind. International mentalist Frederic Da Silva showcases his mysterious mind powers on stage in front of thousands of witnesses and leaves them in awe through magic, hypnosis, and mind reading. Be careful what you think while you're in the room with him!


Master a monster truck. Yes, monster trucks are as cool in real life as they are in TV. And you can drive one. No, we're not joking! At Adrenaline Mountain, you can see what it's like to be behind the wheel of one of these beasts and safely ride around a desert track. Mark that one off your bucket list.
Search for Nevada travel jobs.
No. 2: San Antonio, Texas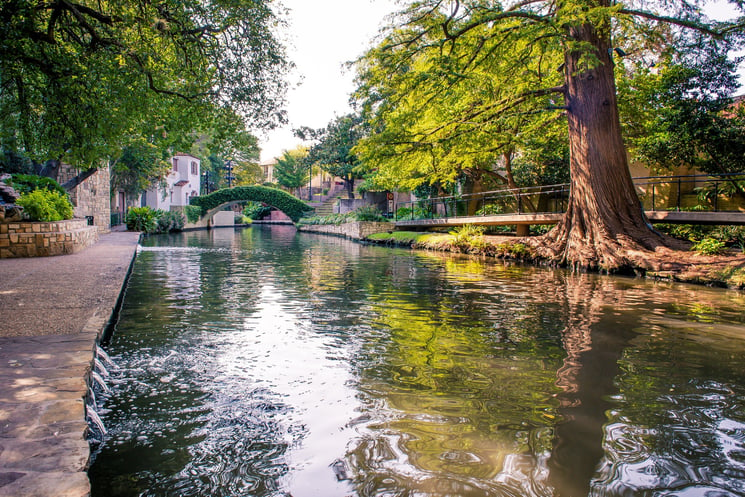 Image from visitsanantonio.com
San Antonio is filled to the brim with tourist attractions like the Alamo and River Walk. However, San Antonio is where you can find thrills of a lifetime, so when you pack your bags, don't forget to pack your courage next to your cowboy boots. You'll need it.
Scream at Six Flags Fiesta. You can't beat the feeling of your stomach dropping as you coast down an amusement park ride. Six Flags Fiesta in San Antonio is the perfect place to visit to fill that craving. Take a ride on the newest rollercoaster at Six Flags, Dr. Diabolical's Cliff Hanger, which also happens to be the world's steepest dive rollercoaster. Hands up!


Become a ghostbuster. Live out your ghostbusting dream and embark on a real-life haunted Ghost City Tour in "the most haunted city in Texas." Journey through some of the spookiest places in the city, like the Alamo, the Menger Hotel, the Cathedral of San Fernando, and more! Bring your camera and see if you can get proof that ghosts do exist!


Believe it or not. Ready to have your mind blown? Head on into Ripley's Believe It or Not to experience the thrill of illusion and weird things! With 18,000 square feet of oddities including a 1,400-pound man and a shrunken head, you're sure to leave the Odditorium feeling amazed. Sometimes curiosity can be exhilarating.
No. 3: Albuquerque, New Mexico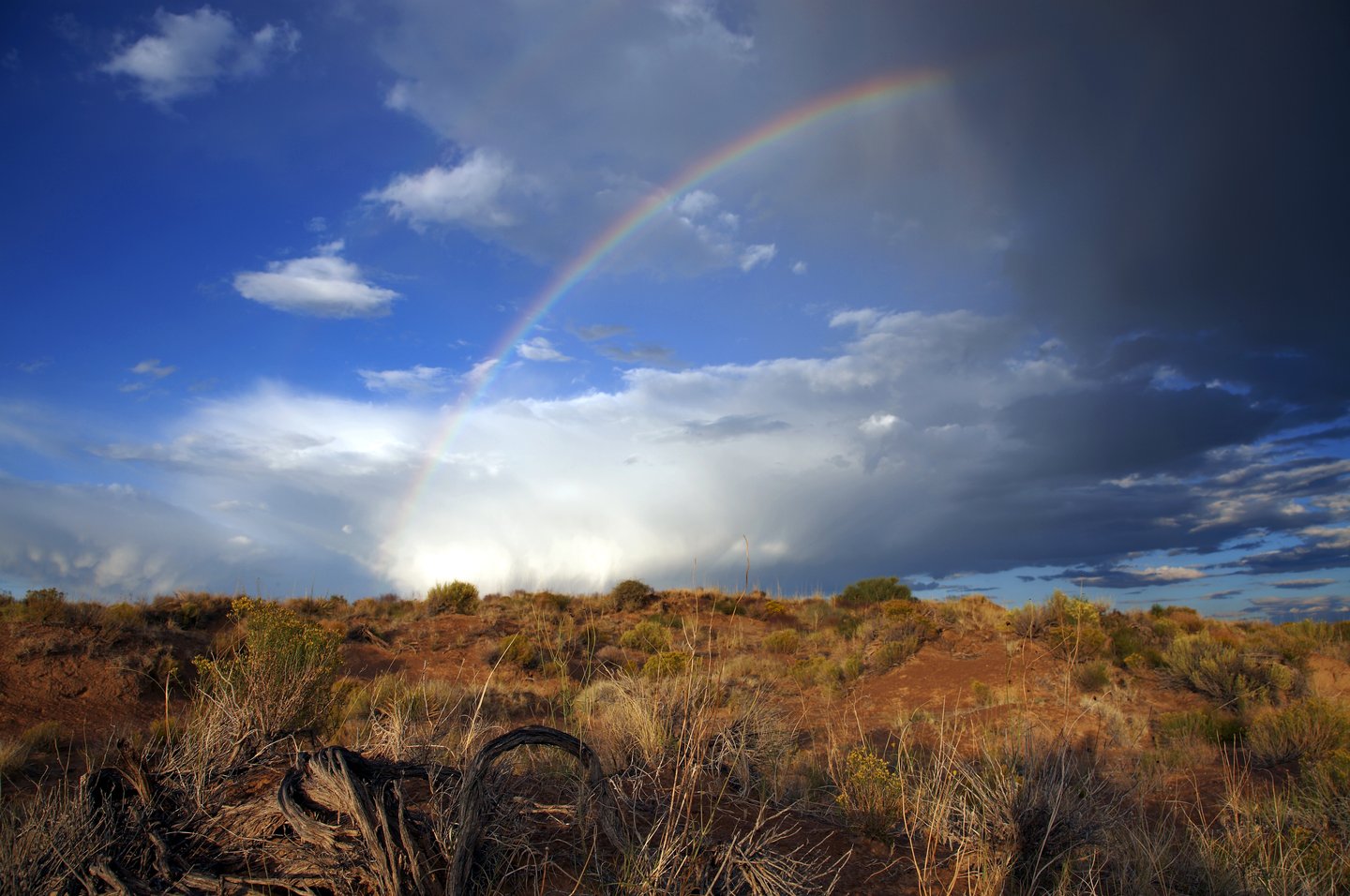 Image from visitalbuquerque.org
Ever seen the big Blockbuster Wolverine movie, "Logan"? Fun fact: It was filmed in Albuquerque! And so was "Independence Day: Resurgence," "We're the Millers," and "The Avengers." Step foot into one of your favorite films and take a med travel job in Albuquerque. Although you may not fight aliens while you're there, Albuquerque is full of worldly adventures with your name on them.
Take the scenic route. Ever heard of the Sandia Peak Aerial Tramway? You're in for a treat. This aerial tramway is like a mountain taxi, it takes you up one of the most stunning urban peaks in the country to get to the crest of the Sandia Mountains. Once you've reached the 10,378-foot crest, an 11,000 square mile panoramic view awaits.


Take to the skies. Every year, Albuquerque hosts the International Balloon Fiesta where hot air balloon fanatics come together, and this year is the 50th anniversary! While that event doesn't happen until October, in the meantime you can go sky high with Rainbow Ryders. Take flight at sunrise and experience the scenic Rio Grande and the enchanting southwest vistas like never before!


Fly like a bird. You've seen a tricycle, or a trike. You've seen an airplane. Now, put the two together. That's right, you fly a trike! You start off on the ground pedaling the trike like you normally would, but then the attached wings pick you up to show you a one-of-a-kind view of the canyons and the valley. The best part? The whole excursion is recorded so you can watch it back and experience it time and time again.
Search for New Mexico travel jobs.
American South
Are y'all ready to see what the South has in store? This region of the country has a unique cultural and historic heritage that makes it one of the most diverse areas in the U.S. today. Not only are the cultures and histories of the South diverse, but so are the ways you can catch a thrill.
No. 1: Myrtle Beach, South Carolina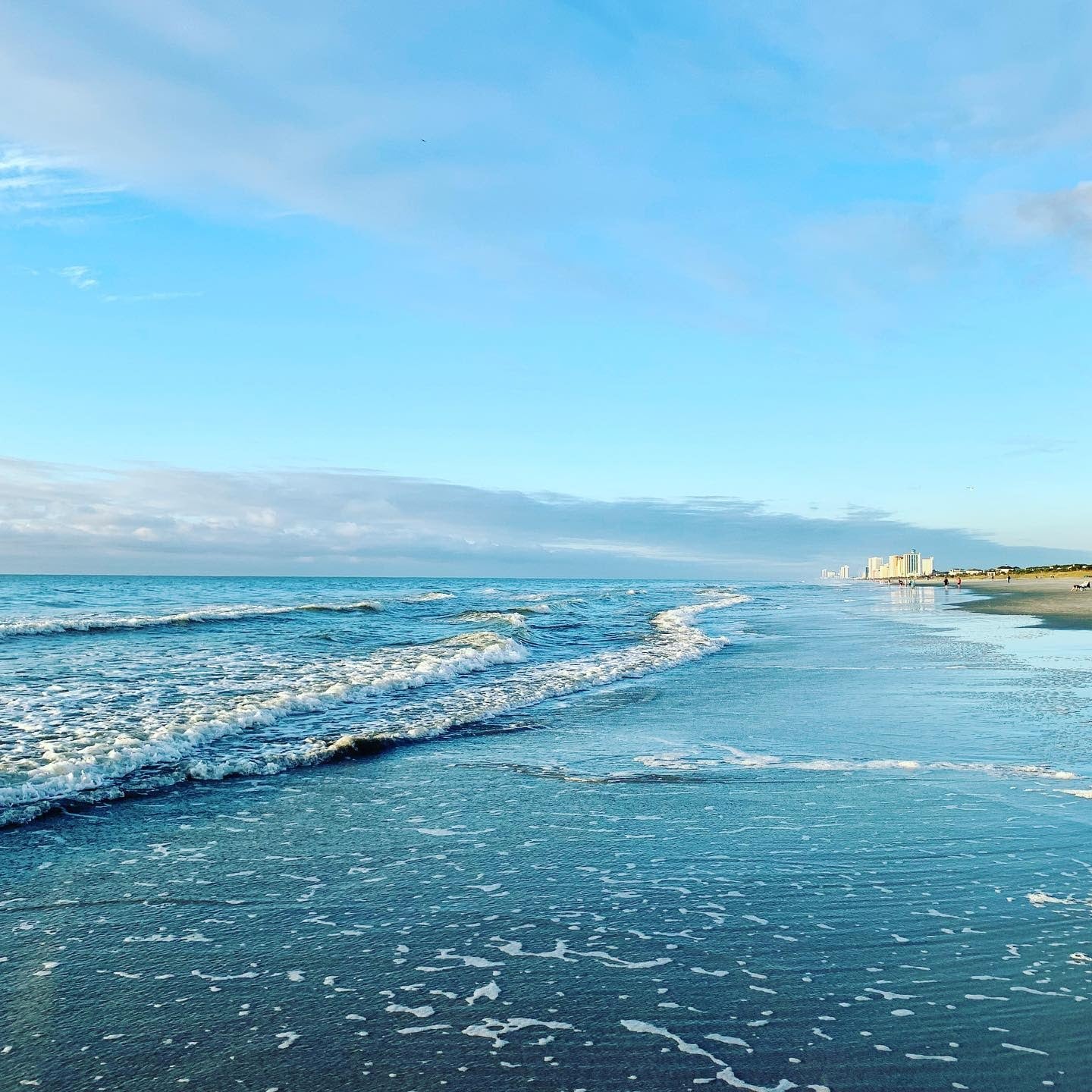 Image from visitmyrtlebeach.com
Myrtle Beach is a popular family-friendly vacation spot. I mean, it's the mini golf capital of the world, what's not to love? Plus, while the kiddos are off doing their thing, you have time to do yours and find a thrill. Will you get out on the water? Will you get adventurous and try a new type of food? Will you think outside the box and get an adrenaline rush another way? The choice is yours!
Sling yourself around. Get the sensation of free falling as you sling shot through the air on this extreme thrill ride at Free Fall Park, appropriately named "The Slingshot." Experience 5 G's at takeoff as you're propelled over 300 feet into the sky at over 120 miles per hour. Can you handle the speed? Only one way to find out.


Jet around. The future is now. At 2 the Sky Flyboard, you can rent a jet pack and take flight! And we hear it's not as hard to do as you may think. Here's the sitch: With two jets at shoulder-level that expels water, you fly in a seated position and let the water do all the heavy lifting. In case you need a helping hand, each flight is overseen by certified flyboarding and hoverboarding instructor, Michael Kennedy. Together, you can become the modern-day Rocketeer.


Adventure through the backcountry. In case you didn't know, Myrtle Beach is largely water. Which means there are tons of places to explore, you just have to have the right mode of transportation. That's where Island Adventure Watersports comes into play! Rent a jet ski and take a tour of the small rivers and tributaries of the Intercoastal Waterway. In a remote part of South Carolina, you'll see wildlife, boat wrecks, and nature's best landscaping!
Search for South Carolina travel jobs.
No. 2: Tampa, Florida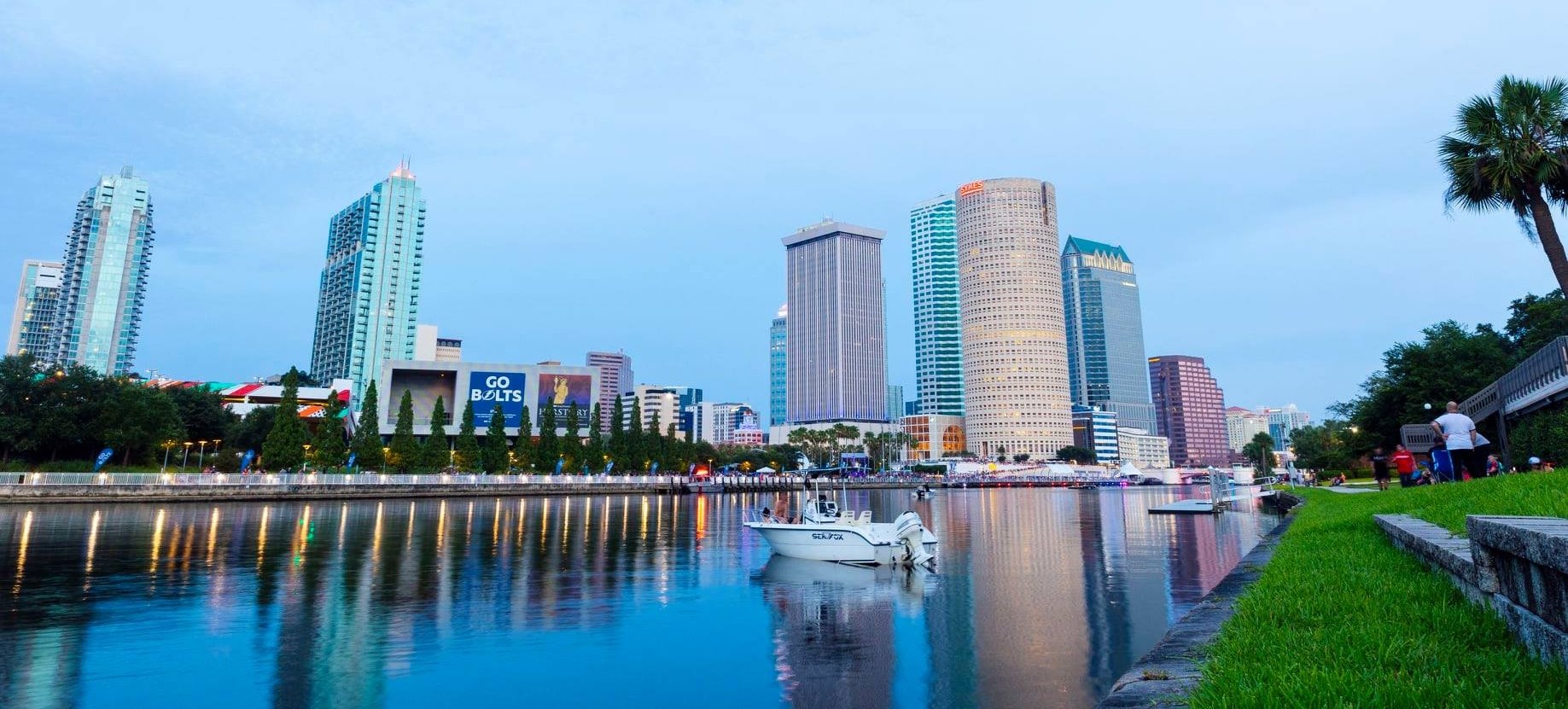 Image from visittampabay.com
If you've ever been to Florida, then chances are you've seen an alligator. With a total of 1.3 million gators in the state, it's almost impossible to not see one at some point during your time in "the Sunshine State." And if that's not enough of a thrill, don't worry—there's more where that came from.
Explore the gator's territory. Venture to Hillsborough River, rent a canoe from Canoe Escape, and hit the water. Did we mention the water is where the gators live? Buckle up because Canoe Escape owner, Brian Faulk, said you can expect to see between 40 and 60 alligators while on the water.


Pedal water. Get the best view of the city from the water on a water bike from Tampa Water Bikes. A what? It's exactly what it sounds like—a bike that you pedal on the water. Instead of wheels, it features a floating device, but still operates like a traditional bicycle. Didn't pack your swimsuit? No worries, this excursion is designed to keep you perfectly dry. All aboard!


Zoo + amusement park = guaranteed fun. What's better than a zoo? A zoo mixed with an amusement park, obviously! And that's exactly what you get with Busch Gardens in Tampa. Combining world-class thrill rides with live entertainment and more than 12,000 animals, Busch Gardens is perfect for the fam or a solo adventure! The newest ride, Iron Gwazi, take thrill to new heights with a 206-foot-tall peak that turns into a 91-degree drop!
Search for Florida travel jobs.
No. 3: Savannah, Georgia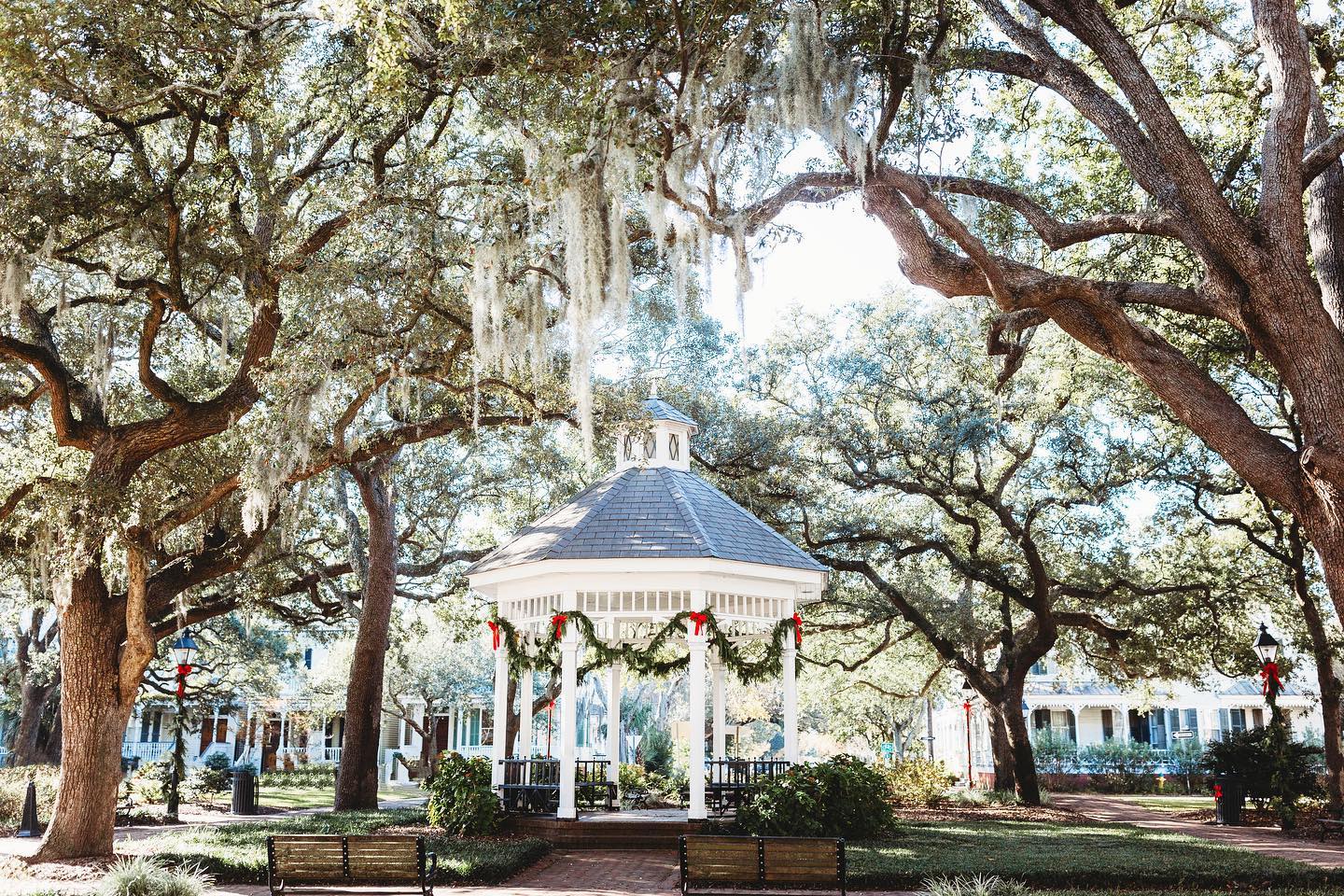 Image from visitsavannah.com
Savannah was made famous with the American classic, "Forrest Gump." You know, it's the bench scene in Chippewa Square where Forrest Gump offers to share a box of chocolates with the strangers next to him as he takes a trip down memory lane. Just like a box of chocolate, you never know what you're going to get from a visit to Savannah, but one thing's for sure, you're in for an adventure.
Float or fly. Get this: A flying trike that also floats. Mind blown, right? In Savannah, you can climb aboard an amphibious trike with an Amphibian Air pilot and take to the Savannah skies over the water. This open cockpit flying trike is powered by a hang glider that flies low and slow so you can really take in the scenic views. If you're feeling confident, you can even take control of the aircraft!


Swing through the trees. You know, like Tarzan, but in an obstacle course. Blue Ridge Aerial Adventure Park features an aerial obstacle course with the trees that was designed to give you a thrill both physically and mentally. With three levels of suspended bridges and tight ropes ranging from 15 to 50 feet in the air, each level becomes progressively harder. But the beauty is you can go at our own pace!


Test your flexibility in the air. Scientists knew yoga had a slew of physiological effects going all the way back to the 1950s. But what they didn't know at the time is how great aerial yoga is for you, too! And at Savannah Cirque, you can take silk aerial yoga classes and give it a go from new heights.
Search for Georgia travel jobs.
Mountain States
What excites you about the mountain states? Is it the high peaks? Or the dry desert lands? Or the rolling plains? Whatever it is, the mountain states have a little something for everyone, whether you get a thrill from the spectacular view from horseback atop a mountain or from tight roping across a canyon, the mountain states don't disappoint.
No. 1: Moab, Utah
Image from discovermoab.com
Moab in the summer gets pretty toasty, so if you end up that way, make sure you have sunscreen. Especially if you plan on hitting the river for some extreme water rafting. If that's not your cup of tea, you have options, and it's good to have options.
Push it to the limit. Why just hike when you can rappel and boulder-hop, too? You gotta do what you gotta do to descent down a canyon. Otherwise known as canyoneering. With Windgate Adventures, you can do it with your friends! Because what's better than canyoneering? Answer: Canyoneering with your BFFs.


Giddy up and go. Horses and humans have been homies since the dawn of civilization and lucky for you, that's still true. Thanks to Moab Horses, you can bond with horses during a backcountry trail ride where you meander alongside the Colorado River, cross creeks, and visit famous movie sites while you're at it!


Paddle like your life depends on it. Fun fact: Utah is the birthplace of river rafting. Who woulda thought? Now that you know, you have to hit the water! By water, we mean the Colorado River. Moab Adventure Center has been known to offer the "best guided Moab rafting trips" on the Colorado River that you won't want to miss out on. Sign up for the Cataract Canyon 2-Day Express and venture through the legendary 100-mile Cataract Canyon on a high-speed, custom river raft. Plus, the overnight trip features all-inclusive service!
No. 2: Boulder, Colorado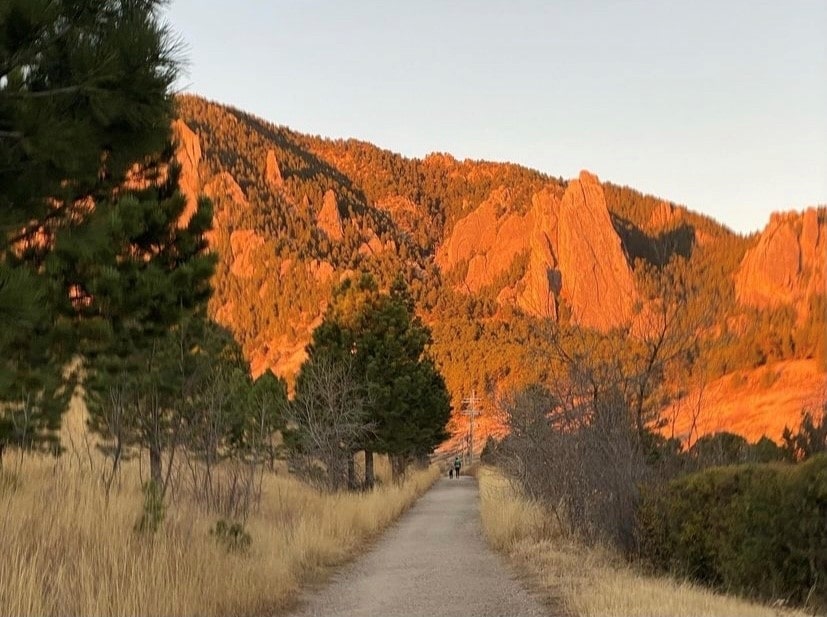 Image from bouldercoloradousa.com
If you travel with pets, you'll want to make your way to Boulder at some point. This dog-friendly city has a ratio of one dog to every five visitors, according to Boulder Mountain Parks. Although Boulder is a city for dogs, maybe leave your fur baby at home while you go ahead and get your adrenaline pumping.
Test your balance. Exactly how balanced are you? Find out by slacklining, and we don't mean from just a few feet off the ground, but rather, in the Rocky Mountains. Don't worry, you'll be doing this with help from Rocky Mountain Slackline! These professionals will show you the ropes when it comes to all things slacklining. That way, all you have to focus on is your breath.


Ride a pendulum. Glenwood Caverns Adventure Park combines tummy-tickling adrenaline with scenic beauty. Strap into the Giant Canyon Swing and soar back and forth over a 1,300-foot cliff above the Colorado River and see what it's like to be over the edge! Named by USAToday as one of the most extreme rides in the U.S., this ride is a guaranteed thrill.
Take the plunge. You've heard of a pterodactyl. Now get ready for the terror-dactyl! It's a ride at Cave of the Winds Mountain Park and anyone brave enough will be launched over 150 feet into the Williams Canyon at nearly 100 miles per hour!
Search for Colorado travel jobs.
No. 3: Sedona, Arizona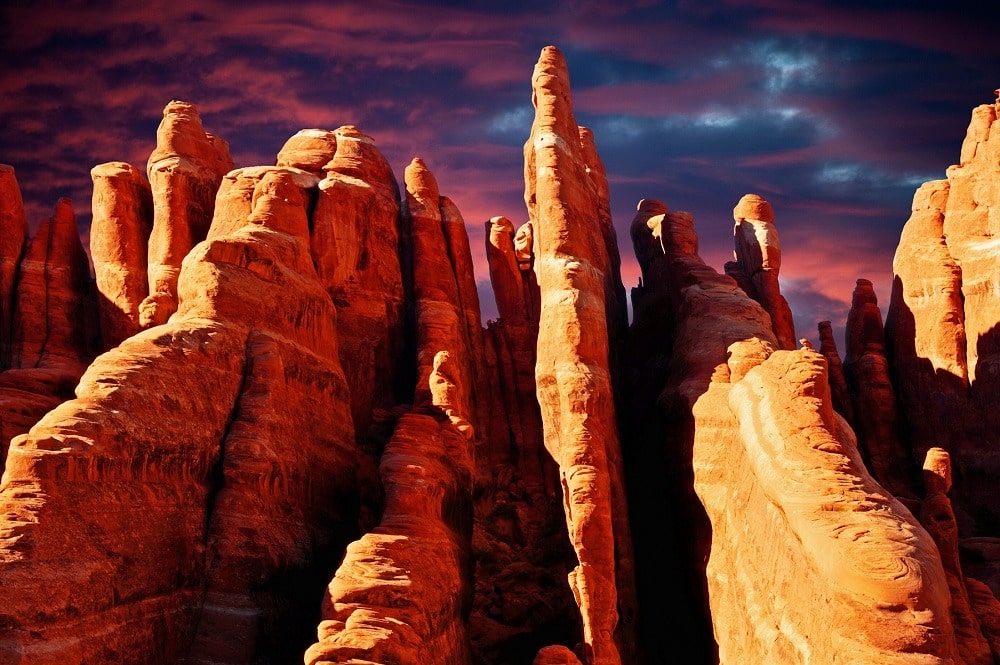 Image from visitsedona.com
Considered by locals to be "the most beautiful place on Earth," Sedona is an experience you won't want to miss out on. Especially in the summer when the weather is warm but not in triple digits like in Phoenix, so you can hangout outside without being super uncomfy. Or you can cool off and jump from a bridge. To each their own!
Free fallin'. Ever wonder what the surreal red rock formations look like while you're bungee jumping off a bridge? Now's your chance! Bungee Expeditions takes you on a bungee jumping mission from Navajo Bridge all the way down to the Marble Canyon. Cue the ooh's and ahh's.


Off-roading to the extreme. Explore parts of Sedona and the Verde Valley that you didn't even know existed with Sedona Can-Am! Here, you can rent an ATV (a Can-Am Maverick X3 ATV, to be exact) and venture through the great outdoors. Helmets, goggles, maps are all included with your rental, plus a cooler, water, and ice! It's no wonder Sedona Can-Am has been the highest rated ATV company in Sedona for three years in a row.


Adventure through the Grand Canyon. From backpacking to canyoneering to rock climbing, there are tons of thrills waiting for you in Grand Canyon National Park. And The CenterFocus team makes it easy and accessible for you to journey to your heart's content with some of the "most passionate explorers around."
Search for Arizona travel jobs.
I think we can all agree that a career as a professional medical traveler is a journey of a lifetime. But when you need a thrill outside of being a badass medical worker, try out these high-sensation activities to get your adrenaline going! And when you do, post your adventures on social media and tag @FusionMedStaff or @FusionTravelers to share the fun!