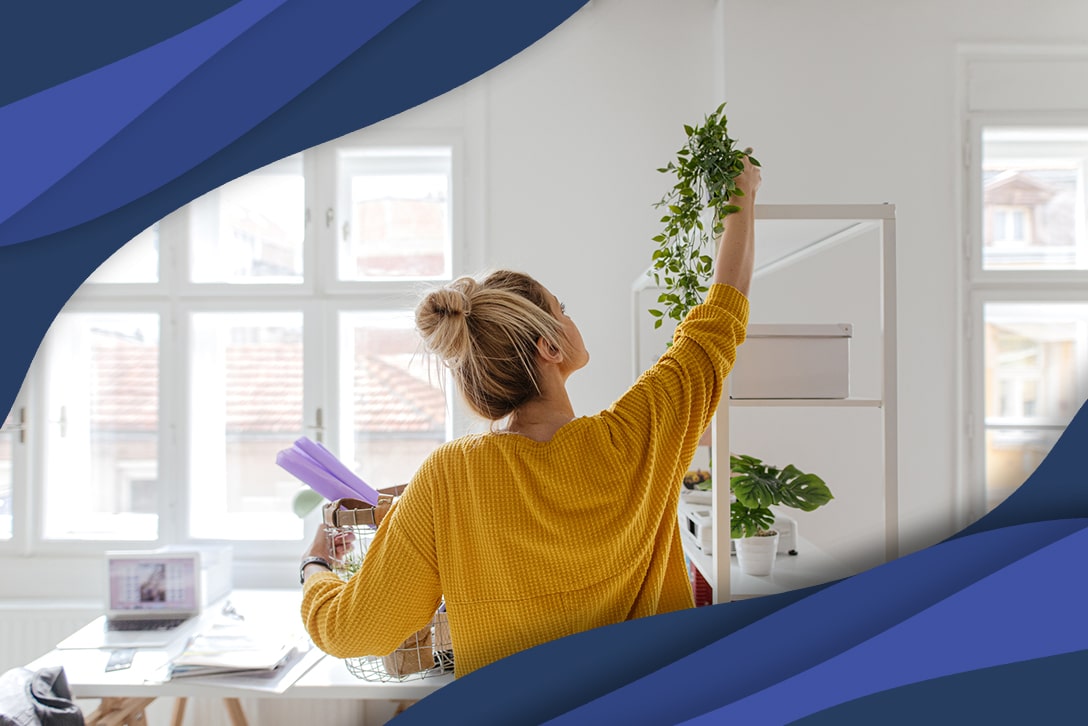 We talked to travel nurses and allied health travelers to locate the pain points when it comes to professional medical travel and it turns out, finding temporary housing is at the top of the list of headaches.
"Housing is the most stressful part of starting a new assignment for my fiancé and me," said Fusion traveler Carolyn. "We both travel with Fusion, and we've noticed that some places are harder than others to find housing in, so we've avoided those locations because of the lack of housing options."
If you can relate, then you're in the right place. When it comes to traveling medical professionals' housing, you have two options. You can either opt for a tax-free housing stipend or agency-placed housing. Whichever you choose, Fusion Medical Staffing is here to help you get settled. To help you decide which housing option is right for you, let's talk about:
Housing Stipend vs. Agency-Provided Housing: What's Right for You?
What is a housing stipend?
A travel nurse housing stipend or allied health traveler housing stipend is a tax-free allowance offered to travel nurses or other medical travelers to help with the cost of lodging and other living expenses while away from home. Essentially, the staffing agency you work with provides you with a certain amount of money that you use to find your own temporary housing unit while on a travel assignment. This can be an apartment or rental home, an extended-stay hotel, or an Airbnb — the choice is yours.
Depending on the travel agency, housing stipend amounts vary and are typically paid either on a weekly or monthly basis. For Fusion Medical Staffing travelers, you can expect to receive your housing stipend every week.
How does stipend housing work?
So how does a housing stipend work, and how much money do you get? The General Service Administration, better known as the GSA, determines the maximum amount you can get for a travel nurse housing stipend and allied health traveler housing stipends. The staffing agency you work with uses the GSA maximum as a comparison when establishing their housing stipends. Check out the stipend limits by state to help determine where your next travel job should be.
At the end of the day, the amount you get for traveling medical or travel nurse housing depends on the region, facility, healthcare specialty, and current demand. Another factor that might impact the amount you get for a housing stipend is the season when you move.
For example, if you're not one for harsh winters, you may decide to move south during that time of the year. But because lots of people have the same idea, the average cost of rent could go up, which could increase the amount you would receive for your housing stipend.
Here's the fine print: to be eligible to receive a housing stipend, the Internal Revenue Service (IRS) requires you to maintain status as a temporary employee, which means you can't work more than 363 days in the same place and have a tax home. A tax home is the geographical area where you work, regardless of where your family home is. This can be confusing, so here's an example: say you're living in New Jersey but working in New York City. In this case, your tax home would be New York City because that's where you're earning your income.
To qualify for non-taxable stipends, like a housing stipend, you have to prove to the IRS that you have a tax home. This is how:
🏡 Continue making mortgage or rent payments on your permanent residence while away on travel assignments
🏡 Maintain a current driver's license, auto registration, and car insurance in your home state
🏡 File your taxes in your tax home state
Benefits of using housing stipends
Housing stipends are an attractive perk to travel nursing and allied health travel. In addition to providing financial resources, there are many other benefits to taking a housing stipend. These are just a few.
You can control where you live
A frequently asked question we receive is: can travel nurses choose where they go? Or can allied health travelers choose where they go? When you take the tax-free stipends, the answer is more likely to be yes.
Whether you prefer to live in a fully furnished apartment, rental home, extended stay hotel, Airbnb, or somewhere else, picking the housing stipend lets you make the final decision. By going with this option, you can find a housing unit that fits your lifestyle needs and preferences. For some, location is the most important factor and for others, it's finding a place that's pet-friendly. No matter what's important to you when it comes to temporary housing, choosing the housing stipend gives you more control over where you live and how you live for the duration of your travel nursing or allied health assignment.
You can pocket the extra cash
One of the best parts about opting for the traveling medical professional housing stipend is that you get to pocket the extra money. For instance, if you receive a housing stipend of $600 a week, but your temporary housing only costs $400 a week, then the extra $200 a week is yours to do with what you will. Although, the alternative is also true, so if your stipend is $600 a week but your housing costs $800 a week, then you're responsible for paying the difference. However, with more control over where you'll stay, you can find a housing unit well within your budget.
You have more time to get settled
Another perk to taking a travel nursing housing stipend or allied health traveler housing stipend is that you have more time to get settled in your new digs. Typically, when you go with agency-provided housing, you're only given a few days to move in before you start your travel allied or travel nurse contracts. Then, when your travel contract ends, you're only given a short amount of time to pack your belongings and move out. By accepting the housing stipend, you have more flexibility on when you move in and move out. With more time to get settled, you can get a feel for your new city, locate the healthcare facility you're working in, go grocery shopping, and find all the best restaurants and hangout spots in town.
What is agency-provided housing?
Your other option for temporary housing as a medical traveler is agency-provided housing. Most staffing agencies, like Fusion Medical Staffing, have an internal housing department that helps travel nurses and allied health travelers like you find a short-term lease. Agency-provided housing also usually covers the security deposit, as well as the cost of furniture, utilities, and housewares like linens and dishes. If you go with agency-provided housing instead of housing stipends, you'll be presented with a couple of options to choose from that are close to the healthcare facility.
Benefits of using agency housing
Since one of the biggest challenges for travel nurses and allied health travelers is finding housing, agency-provided housing can be a helpful solution to reduce that stress. With this option, you can benefit in ways that you can't by taking a housing stipend. Here are the perks.
It's more convenient for you
The major benefit of using agency-provided housing instead of housing stipends is that there's less work for you to do. With this option, all the nitty gritty details of temporary housing are taken care of by the medical travel staffing agency. This housing option eliminates the hassle and stress of having to find somewhere to stay on your own, offering convenience, flexibility, and affordability.
There may be more lodging options
Finding a short-term rental for travel nurses or allied health professionals on your own may be difficult, especially if you're working in a city that has limited housing options. With agency-provided housing, there may be more lodging options available to you because the company has additional resources. Plus, landlords and property managers tend to be more responsive when leasing to a business entity than an individual person.
Traveling medical professional housing FAQs
How long does it take to find traveling medical professionals housing?
The amount of time it takes to find temporary housing depends on the option you take: housing stipend vs agency-provided housing. If you go with agency-provided housing, you'll spend little to no time finding your next temporary home.
If you go with a housing stipend, you may need to give yourself more time to find a place. Hot tip: the more flexible you are, the less time it will take you to secure lodging that meets your needs. If you have fixed requirements, you could end up spending a lot of time looking for what you want. Plus, it can take more time to find housing in certain locations, like in remote or rural areas.
What types of housing do agencies provide?
It depends on the staffing company when it comes to the types of housing offered by agencies. In general, furnished apartments and extended-stay hotels are popular options offered by the company. Some agencies may also offer traditional hotels, motels, or vacation rentals to travel nurses and other professionals. Fusion Medical Staffing provides travel nurses and allied health travelers with a range of housing solutions that fit their needs and lifestyle.
How do travel nurses and allied health travelers find their own housing?
So, here you are. You've decided that you're going to take the travel allied health or travel nursing housing stipends. But where do you go to find available lodging? These are some of the resources that Fusion Medical Staffing travelers know and love:
🏡 Extended-stay hotels
🏡 Facebook groups (might we suggest Fusion Travelers, Travel Nurse HQ, Allied Travel Network, and Fusion Marketplace Connect?)
As an added bonus of traveling with Fusion Medical Staffing, travelers also have access to hotel discount codes to help keep you within your budget.
(For more housing resources for travel nurses and allied health professionals, check out the 12 best travel nursing housing sites!)
It's important to understand your medical traveler housing options. While the housing stipend allows more freedom to choose where you live and how much of your own money you'd like to spend on rent, agency-provided housing offers more stress-free convenience. When it comes down to it, it's up to you to decide what's right for you: the housing stipend or agency-provided housing. No matter which option is right for you, Fusion Medical Staffing is here to help make your move as smooth as possible.