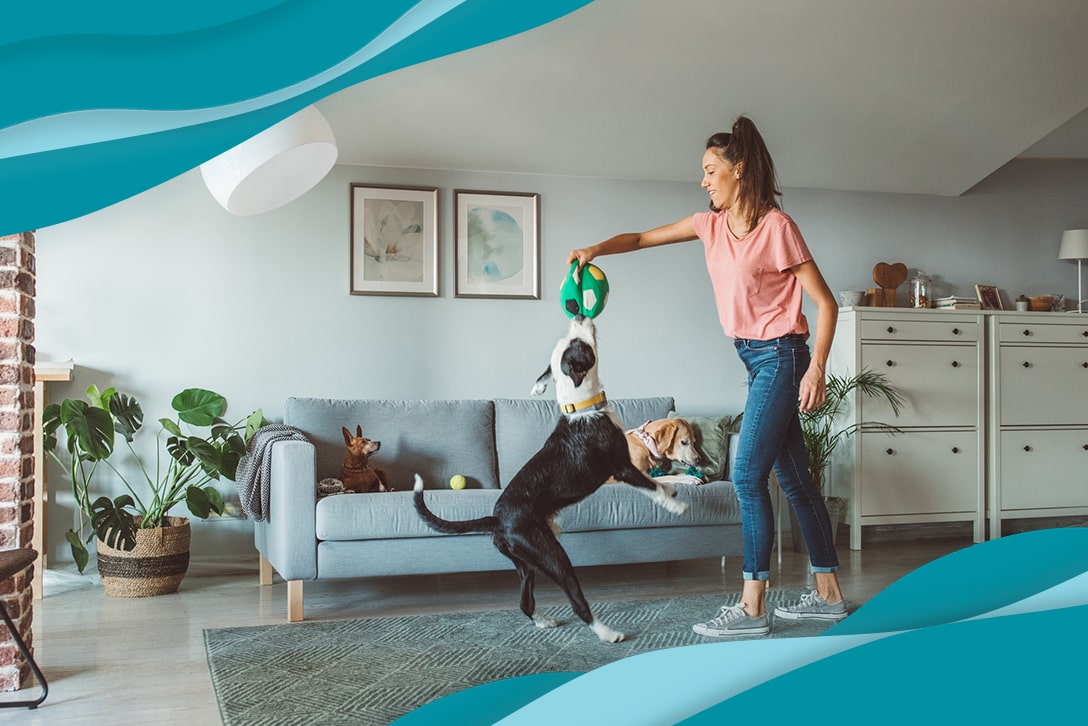 You don't have to convince us how hard it is to leave your pets for a med travel assignment—we know pets are family, too. And we're not the only ones. In fact, out of the 90.5 million U.S. families who own a pet, 88% of them consider them to be invaluable members of the family.
So, what if we told you that you didn't have to leave your 'lil buddy or buddies behind the next time you accept a travel job? Great news: Now you don't! Bring your pets on an adventure of a lifetime and allow them to make the most of the traveler lifestyle right alongside their best friend, you!
Pet-Friendly Housing Options for Professional Medical Travelers
But wait! Where will you live? Won't it be hard to find pet-friendly housing options? Where do you even start your housing search?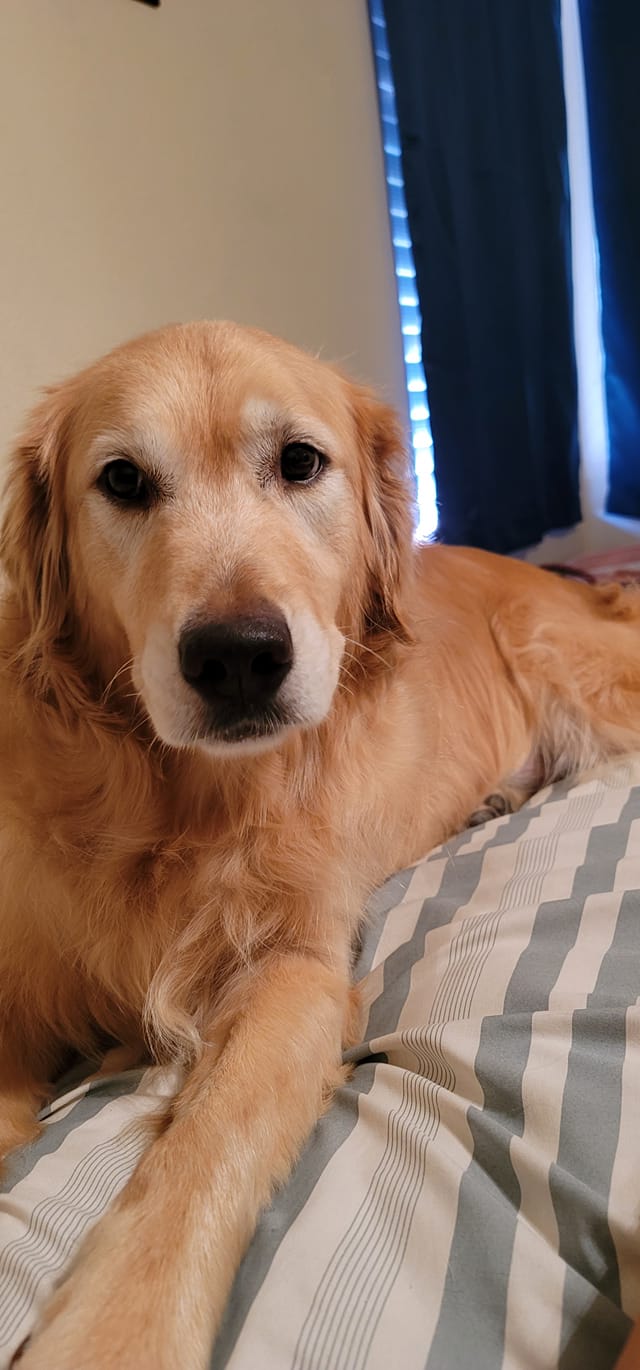 Image from the Fusion Med Staffing Traveler Facebook group
To help answer all these important questions, we're here to offer a helping hand. When you're ready to embark on your next travel adventure, use this guide to find pet-friendly housing! Whether you prefer a luxurious hotel or a quaint cabin, you have options, and who doesn't love options?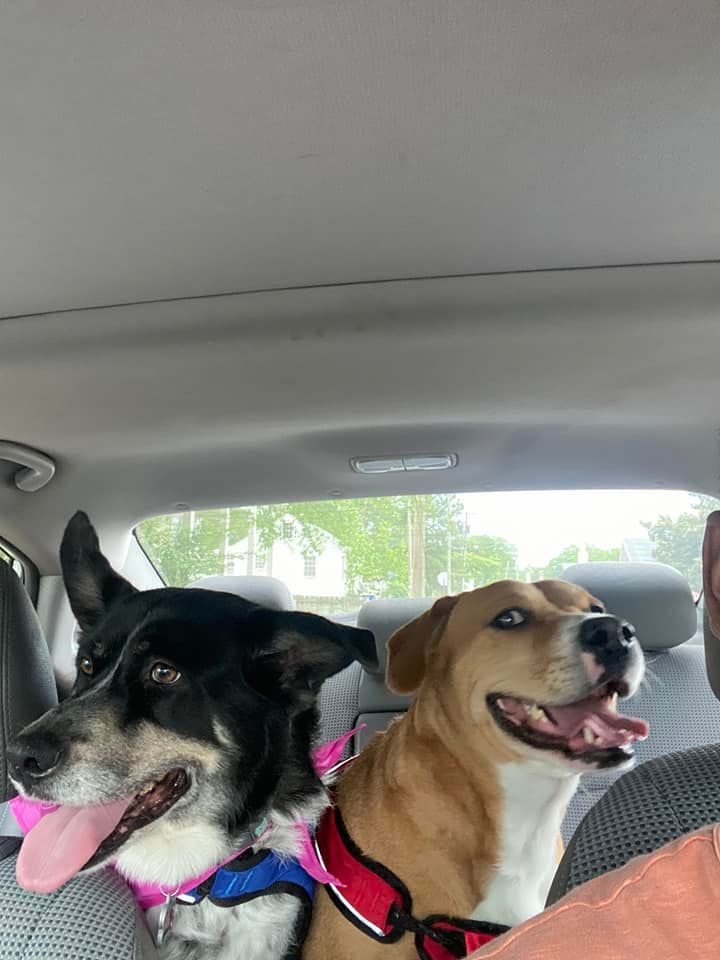 Image from the Fusion Med Staffing Traveler Facebook group
Option no. 1: Hang at a hotel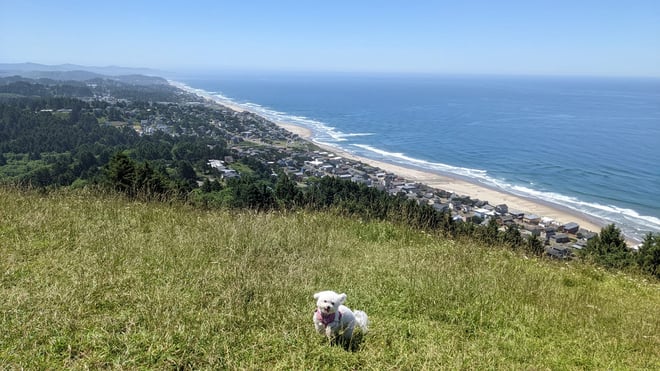 Image from the Fusion Med Staffing Traveler Facebook group
Hotel living is a vibe, am I right? With access to room service, unlimited clean towels, complimentary cleaning, and then some, hanging at a hotel might be the ideal temporary living place for you. But what about your furry friend? Don't worry—there are several hotel companies that welcome your little love with wide open arms. Here are some resources that can help you find, not only a hotel, but the right hotel for you and your pet.
Choice Hotels
*Reach out to your Fusion recruiter for the corporate discount code
Could a Choice Hotel be the right hotel choice for you?
Time to find out! Like us, Choice Hotels believe that pets are more than friends, they're family. With this core belief, Choice Hotels make it easy peasy to book a hotel room at one of their 3,500 pet-friendly U.S. locations. They also publish helpful hacks for traveling with pets like the top pet-friendly U.S. destinations and city guides for pet-friendly activities.
The best part is, as a partner with Fusion Medical Staffing, Choice Hotels offers a special rate for Fusion travelers! Interested in learning more? Reach out to your recruiter for the special discount code.
Brands under the Choice Hotels umbrella:
Ascend Hotel Collection
Cambria
Comfort
Sleep Inn
Clarion
Clarion Pointe
Quality Inn
MainStay Suites
WoodSpring Suites
Suburban Extended Stay
EconoLodge
Rodeway Inn
Find pet-friendly lodging through Choice Hotels
Extended Stay America
*Reach out to your Fusion recruiter for the corporate discount code
You know the famous line from "Lilo and Stitch" that says, "Ohana means family, and family means nobody gets left behind, or forgotten"? Well, Extended Stay America takes that meaning of family seriously to include your family pets. Plus, with Extended Stay America, you and your furry friend get the comfort of living in luxury with a full-sized kitchen with plenty of space to house both human and pet treats!
As a Fusion Medical Staffing partner, Extended Stay America offers a discounted code for all Fusion travelers. Hit up your Fusion recruiter for the top-secret code.
Find pet-friendly lodging through Extended Stay America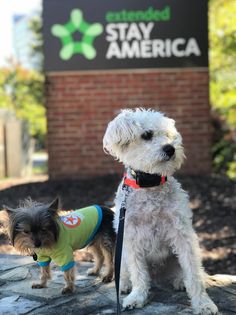 Image from the Fusion Med Staffing Traveler Facebook group
BringFido
If you haven't heard of it, BringFido is "the world's leading pet travel site." In other words, it may just be what you need to find the right hotel for you and your pet. Complete with a directory of more than 150,000 hotels, vacation rentals, as well as bed and breakfasts, BringFido exists to help you and your little love find a safe, comfortable temporary home. Check it out for yourself and read up on dog-friendly restaurants, training tips, and the best dog parks in every state!
Find pet-friendly lodging through BringFido
Option no. 2: Bunk in an Airbnb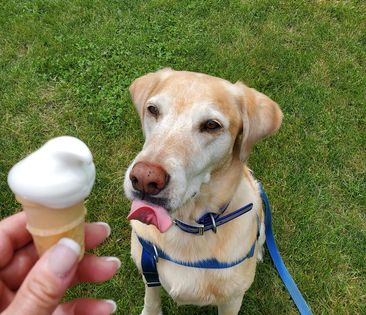 Image from the Fusion Med Staffing Traveler Facebook group
Like we said earlier, hotel living is a vibe. And it may not be the vibe for you, and that's cool! Perhaps an Airbnb would better suit you, your pet, and both of your needs. Airbnbs are homes, apartments, and rooms available for rent across the country. So, instead of living in a hotel, you and your little love could live in your very own rental space!
Like hotels, not every Airbnb will be pet-friendly. Lucky for you, we have the tea on how to find pet-friendly lodging options through Airbnb. Here's how:
Visit airbnb.com
Search for your travel location
Narrow down dates of stay
Search!
Click on results that interest you
Review lodging details
Scroll to the "What this place offers" section and look for the symbol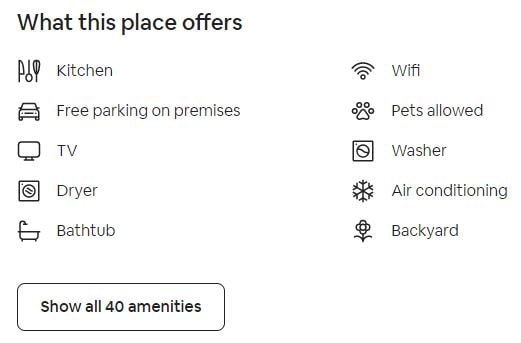 When Airbnb first rose to popularity, it was quick to gain praise. Today, you can find Airbnbs across the globe with more than 660,000 listings in the U.S. alone. According to recent statistics, the length of stay more than doubles at Airbnbs, as compared to hotels. Why, you ask?
One thing that makes Airbnbs so appealing is the diverse housing options available to you at the touch of your fingertips. Whether you want to share a space with a roomie, rent a private room, or takeover an entire house, apartment, condo, or cabin, Airbnb has you covered. Plus, these rental properties come fully furnished so you don't have to stress about buying a couch or bed—it's all done for you!
Another big draw to Airbnbs is the ease and security of making a reservation. In fact, roughly 95% of users choose Airbnb specifically for its ease and payment security. To book a reservation, all you have to do is follow the steps outlined above, enter your payment info, and click a button. Plus, you can do all that via mobile app, mobile web browser, or desktop web browser so you can book an Airbnb reservation no matter where you are in your travel journey.
Best all, there are thousands of pet-friendly Airbnbs sprinkled in locations across the nation for you to choose from. Even better, some Airbnb hosts truly go the extra mile to offer special accommodations for your four-legged friend, like complimentary treats, bedding, and designated outdoor play areas! In short, Airbnbs have something for you and something for your beloved family member.
Find pet-friendly lodging through Airbnb
Like what you're reading? You may also like: Med Traveler Hacks for Traveling with Pets
Option no. 3: Live like a local in an apartment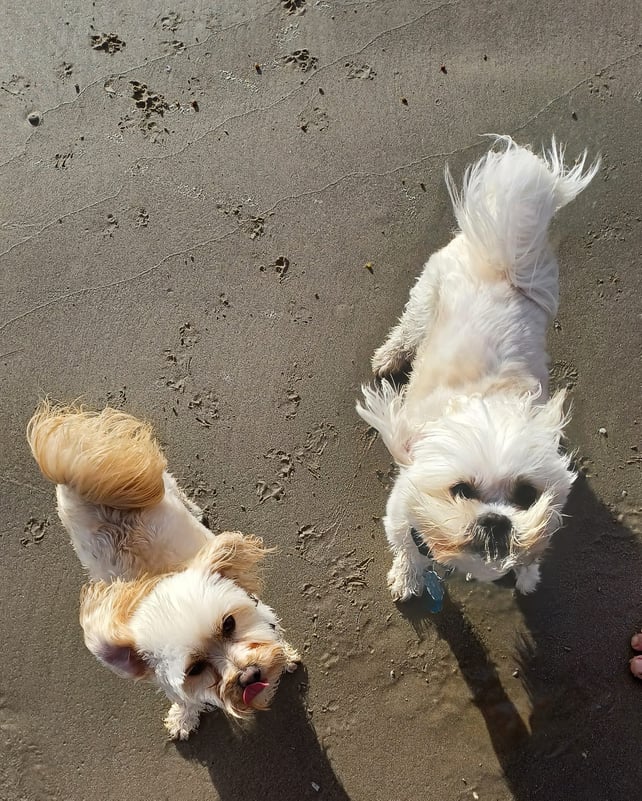 Image from the Fusion Med Staffing Traveler Facebook group
Part of the fun of a career as a pro med traveler is the ability to live like a local in every new city you work in. And one way to do that is by renting an apartment in your new location!
Sure, when you think of living in an apartment, it can feel a little permanent. But one of the great things about apartment rentals is that you can customize a short-team lease that aligns with the length of your contract—whether that's three months or 365 days.
Another perk to renting an apartment is the freedom that comes with decorating your own space. That means you can absolutely break out that 6-foot-tall cat climbing tree and proudly display it in the middle of your living room or that you can spoil your pup with an extra-large dog bed in every room of the apartment. It also means you can purchase your own furniture and organize your home away from home exactly to your liking! Really, let your creative juices flow.
But before you submit rental applications, take time to do some research on pet rules and restrictions in your area. That way, you can be prepared and know what to expect. Not sure what information to look for? Here are some ideas:
Is there a limit for number of pets allowed in the unit?
Are there any dog breed restrictions?
Are there any weight restrictions?
Does the apartment require a pet deposit or an additional pet fee?
Does the property require pet insurance?
You know, minor details like that. It's good to know these deets before jumping into a housing lease so you can be prepared well in advance. Then, you can focus on making it the best experience for your pet! According to a survey conducted by apartments.com, more than 70% of apartment renters have a cat or dog, so we used their experiences to brainstorm some hacks for living in an apartment with pets!
🐶 Consider your pet's personality: Is your pet pretty mellow or are they full of unlimited energy?
🐱 Schedule play time: Plan designated times throughout the day for play and give your pet the chance to let their energy out.
🐶 Establish bathroom routines: When ya gotta go, ya gotta go, and that's true for your doggo, too! Take your pup out at certain times throughout the day and evening and give them a routine to stick to.
🐱 Don't be afraid to spoil them: Apartment living can be tough for animals, so give them plenty of interactive toys and activities to engage their minds, like a multi-level cat tower with a scratching post.
Once you've ironed out the fine lines, pack your bags, round up your furry family members, and hit the road! It's time to immerse yourself in the community and live like a true local with your best pal.
Find pet-friendly lodging through apartments.com

Option no. 4: Find a fully-furnished bungalow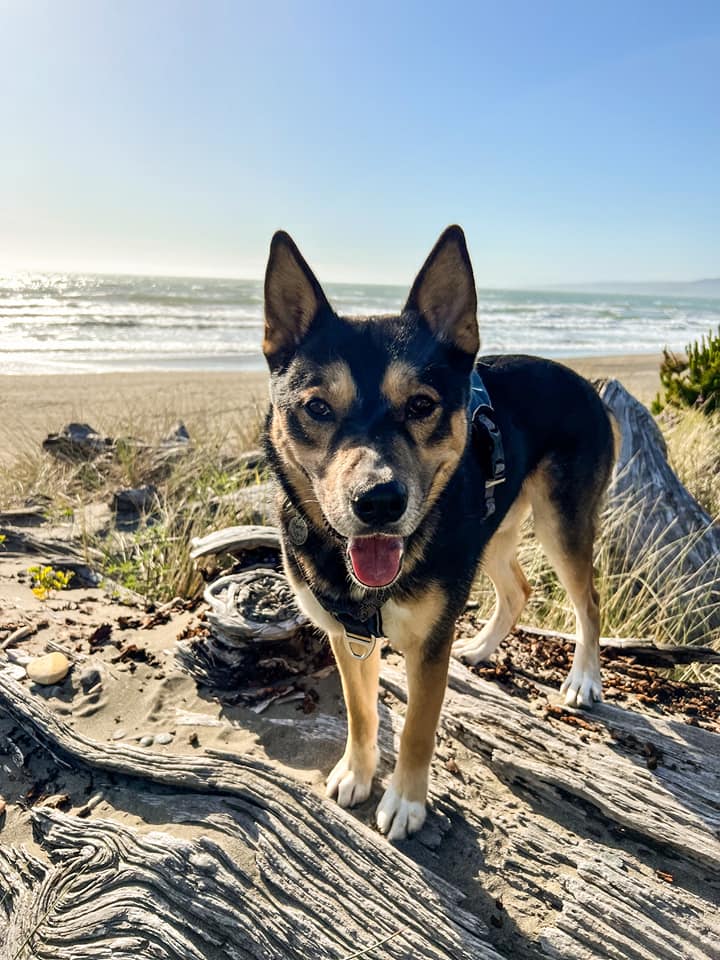 Image from the Fusion Med Staffing Traveler Facebook group
Don't sweat it if finding furniture and decorating an empty space isn't your thing. Thankfully, it's far from your only option. In fact, if you'd rather move into a fully-furnished unit that's all ready to go for you, we support you. And here's a suggestion on where to start your search: Furnished Finder.
Furnished Finder is similar to Airbnb where you can choose to rent a fully-furnished single room in a house, apartment, or entire house—dealer's choice. However, the unique thing about Furnished Finder is that it was created specifically for medical travelers like you! Furnished Finder makes it effortless to search and find temporary housing. Even better, you can narrow down pet-friendly housing options with the simple click of a button. Here's the scoop:
Visit furnishedfinder.com
Input the city and state of your assignment location
Select your move-in date
Add your maximum monthly rent budget
Search!
Select the "Pets Welcome" box to narrow results
It's as easy as that! Plus, with Fusion Marketplace, you can find your next assignment and the place you'll stay while you're there all in one convenient location. Fusion Marketplace has partnered with Furnished Finder to integrate housing reservations into the job search process, so when you click on a job posting you're interested in, you can automatically see nearby housing options and find a home! I don't know about you, but I'm a sucker for convenience and that's exactly what you'll find with the Fusion Marketplace and Furnished Finder partnership.
Find pet-friendly lodging through Furnished Finder
Option no. 5: Revamp your RV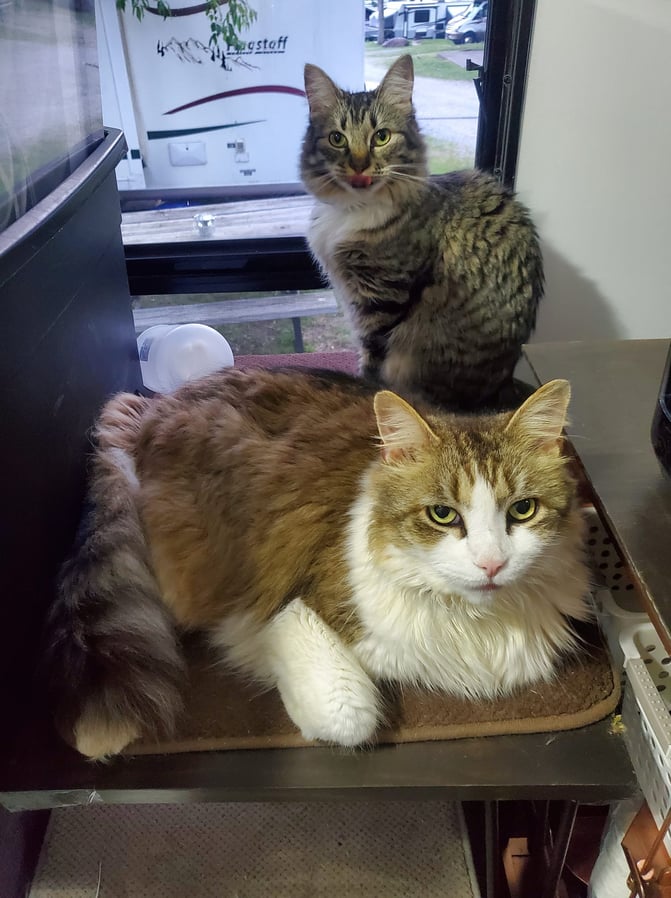 Image from the Fusion Med Staffing Traveler Facebook group
As you know, life as a medical traveler takes you to destinations across the country, which can mean some time on the road. So, to make the transition easier on themselves and their pets, some travelers prefer to live and travel in their own RV, camper, or van! And you could, too.
Not sure if mobile living is the right move for you? Let's find out. All you have to do is take this brief questionnaire:
Would you consider yourself an adventurer?
What's more important: Experiences or things?
Is saving money important to you?
How do you feel about packing and unpacking?
Does your pet adjust well to new environments?
Depending on your answers to the above questions, RV living may just be the fit for you and your furry friend. And if it is, we have lots of tips and tricks to help you make the most out of your mobile home! Here's what some of our Fusion travelers have said about mobile living with pets:
"I love the fact that your home can go with you anywhere you go!" Said Tina. It's something you own, not rent, and has a constantly changing yard and scenery. It also allows you to take your pets with you. And there's nothing better than your own pots, pans, bed, towels, etc.!"





"It's my own house, just a smaller version," said Janeece. "Comforts of home are priceless, plus I can have my animals with me and not have to worry about it."





"It means you take your house with you," said Gerda. "It means housing isn't a problem and it means you get to take your pet with you without a pet deposit!"
There you go, straight from the experts. Mobile living has many perks—an easier transition for pets and humans, less packing and unpacking, and more money in the bank—but it does come with an extra workload that hotels, apartments, and rental units don't have. For example, when winter comes, depending on where you are in the country, you may need to winterize your camper to make sure it's protected from the wicked cold. Word on the street is the pros outweigh the cons, but then again, there's only one way to find out!
Did you know that, according to data by Furnished Finder, about one-third of travel nurses travel with a pet? And that doesn't even include all types of medical travelers like physical therapists (PTs), occupational therapists (OTs), home health professionals, radiology experts, laboratory geniuses, as well as others and their pets. What we're trying to say is many professional travelers are like you and bring their furry sidekick to share their adventures with.
Even so, it can be a challenge to find pet-friendly housing options and that's why we created this guide to help make the process easier on you and your little loves. The next time you're in the market for temporary housing, use this guide as a resource to ensure you choose the best option, not only for yourself, but for your four-legged family members, as well!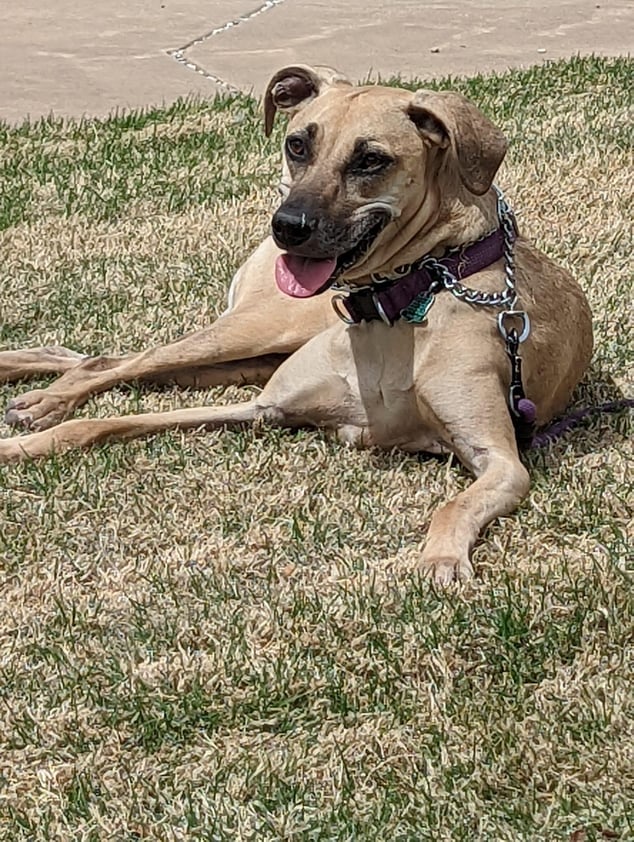 Image from the Fusion Med Staffing Traveler Facebook group