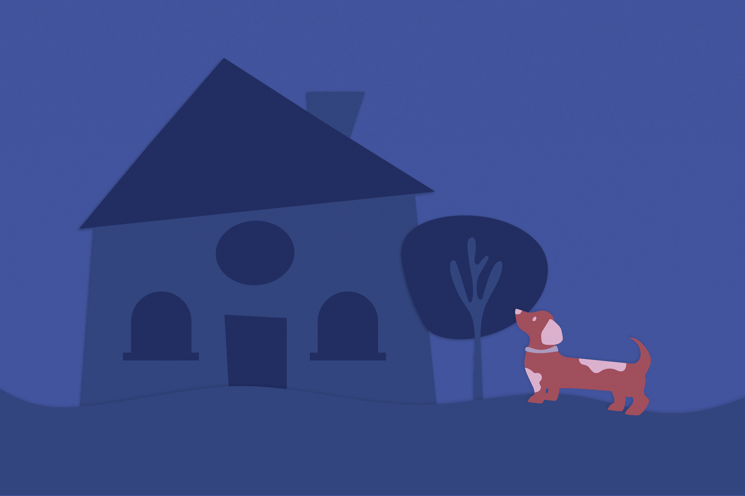 You don't have to convince us how hard it is to leave your pets for an allied health or travel nurse assignment — we know pets are family, too. And we're not the only ones. Out of the millions of American families who own a pet, almost all of them (97%) consider pets to be invaluable members of the family.
What if we told you that you didn't have to leave your little buddy or buddies behind the next time you jet out for a travel job? Spoiler alert: you don't! Bring your pets on an adventure of a lifetime and allow them to make the most of a traveler's lifestyle right alongside their best friend — you.
Of course, bringing your pet on an allied health or travel nursing assignment presents a slew of questions. Where will you live? Is it hard to find pet-friendly housing options? Where do you even start your housing search?
To help answer all these important questions, we're here to offer a helping hand. When you're ready to embark on your next travel job, use this guide to find pet-friendly housing. From a luxurious hotel to a quaint cabin in the woods, you have options.
Pet-Friendly Housing Guide for Travel Nurses and Allied Health Travelers
1. Book a hotel stay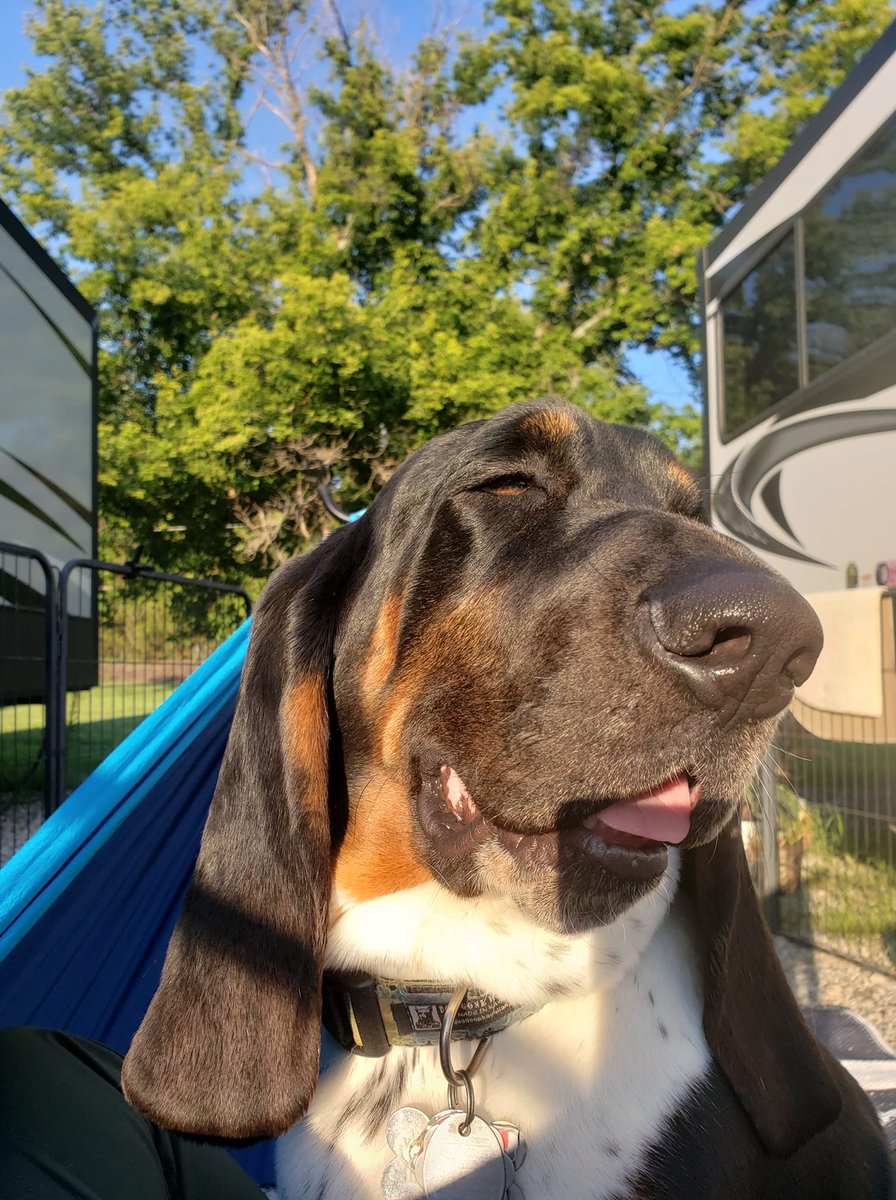 Interested in living in a space where you don't have to clean or wash the sheets for your entire stay? Opt-in for suite (er, sweet) hotel living! With access to a workout facility, unlimited fresh towels, and sometimes free breakfast, housing at a hotel might be the ideal short-term living arrangement for you.
Another bonus is you can find pet-friendly housing in 75% of U.S. hotels, according to the American Hotel & Lodging Association. Even better, they often offer amenities like pet beds, feeding bowls, and easy access to outdoor areas for walks or visits to nearby dog parks. Plus, living in a pet-friendly hotel gives you the chance to meet other pet owners and create a sense of community, which can make all the difference when you're far from home.
Not sure which hotel to make a reservation with? Some of our favorites include Best Western, Hilton, Hyatt, IHG, and Marriott. Pro tip: before you book a room, check with your Fusion Medical Staffing recruiter to see if there's a discount code you can take advantage of!
2. Reserve an Airbnb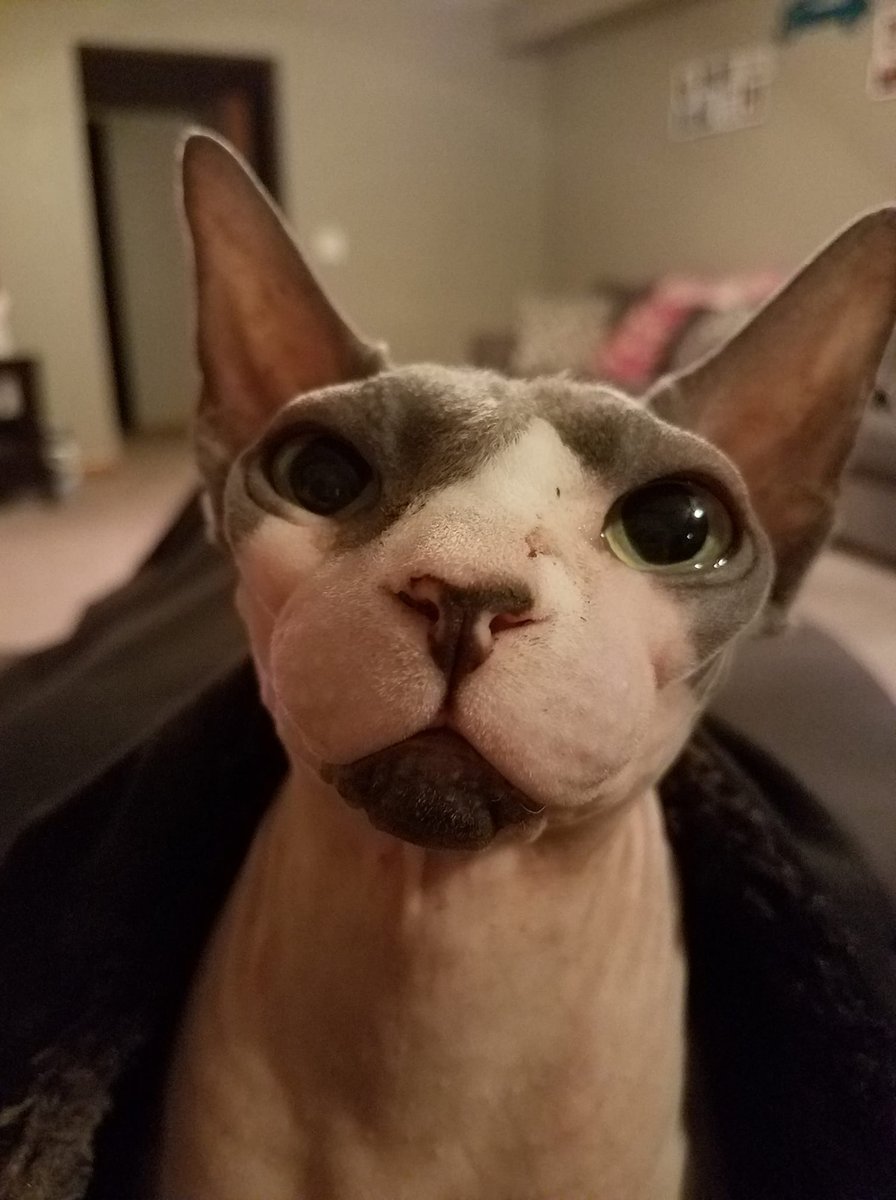 If you're not sure what type of lodging you want, consider an Airbnb. With more than 660,000 listings in the U.S. alone, you can find Airbnb housing in pet-friendly cities across the country.
One thing that makes Airbnbs so appealing is the affordable and diverse housing options available to you at the touch of your fingertips. Whether you want to share a space with a roomie, rent a private room, or take over an entire house, apartment, condo, or cabin, Airbnb has you covered (literally). Additionally, these rental properties come fully furnished so you don't have to stress about buying a couch or bed — it's all there ready for you.
Another big draw to renting an Airbnb for allied health travelers and travel nurses is the ease and safety of making a reservation. Best of all, there are thousands of pet-friendly Airbnb rentals sprinkled in locations across the nation for you to choose from.
3. Lease an apartment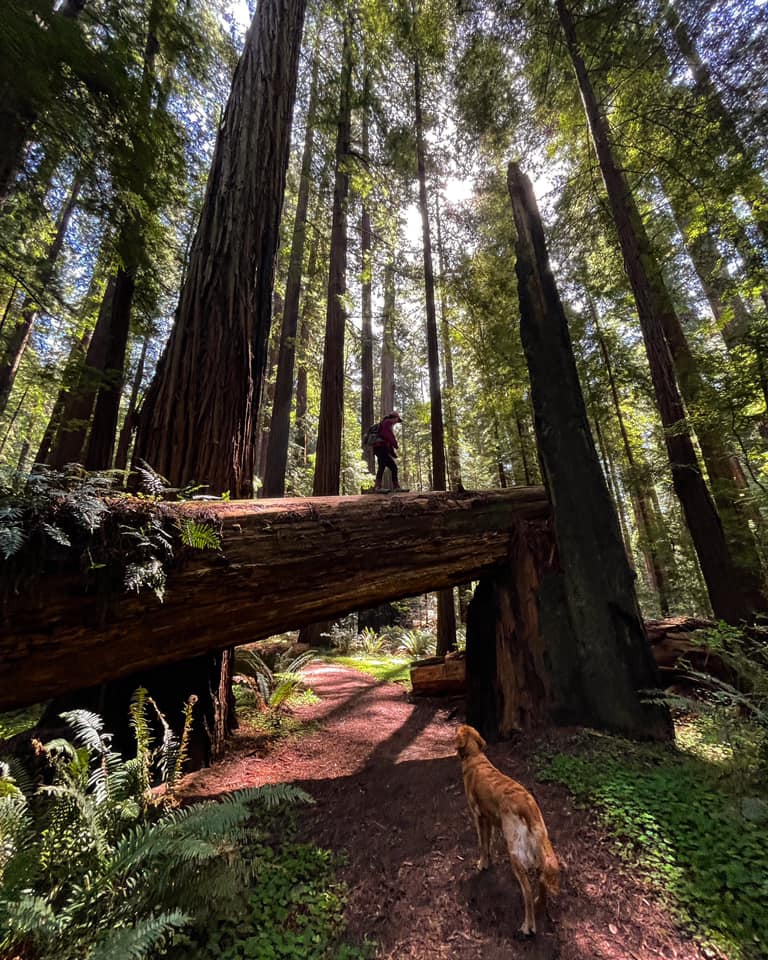 Part of the fun of an allied health or travel nursing career is the ability to live like a local in every new city you work in. And one way to do that is by renting an apartment in your new destination.
When you think of living in an apartment, it can feel a little permanent. But one of the great things about apartment rentals is that you can customize a short-term lease that aligns with the length of your contract.
Another perk to renting an apartment is the freedom that comes with decorating your own space. That means you can finally build that 6-foot-tall cat climbing tree and proudly display it in the middle of your living room. And you can spoil your puppy with an extra-large dog bed in every room of the unit. It also means you can purchase your own furniture and organize your home-away-fromt'home exactly to your liking and let your creative juices flow.
Before you submit rental applications, take time to do some research on pet rules and restrictions in your area. That way, you can be prepared and know what to expect. Not sure what information to look for? Here are some ideas:
🐱 Is there a limit for the number of pets allowed in the unit?
🐶 Are there any dog breed restrictions?
🐱 Are there any weight restrictions?
🐶 Does the apartment require a pet deposit or an additional pet fee?
🐱 Does the property manager require pet insurance?
It's good to know these details before jumping into a housing lease so you can be ready well in advance. With all the fine print taken care of, you can focus on making it the best experience for you and your pet. Once you've ironed out the fine lines, it's time to check items off your packing list, round up your pets, and hit the road.
4. Try mobile living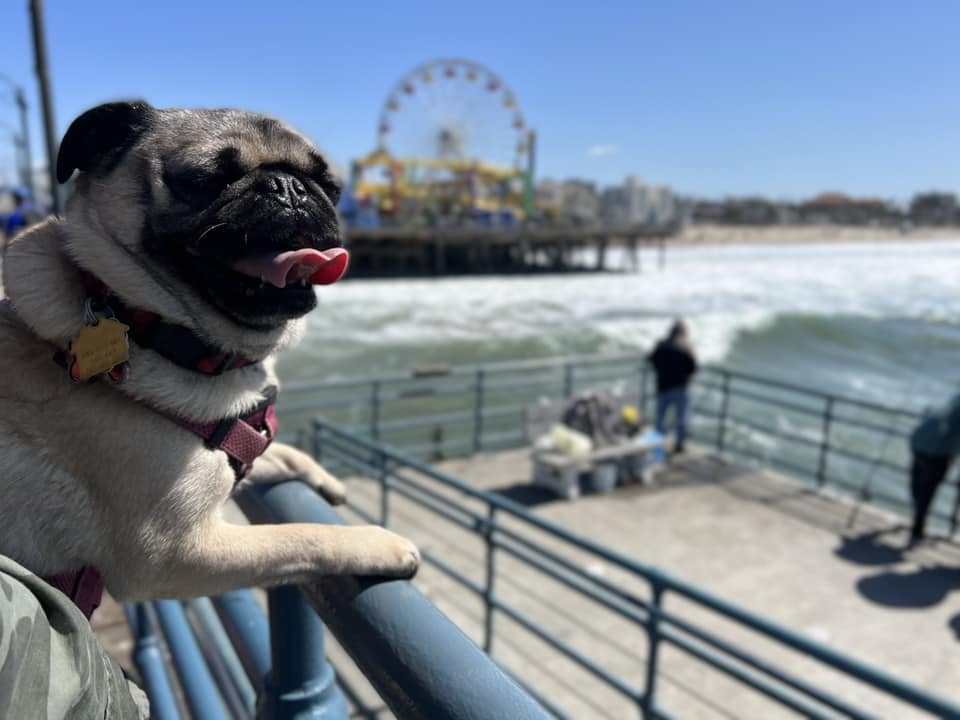 Want to bring your pet along but don't want to uproot their entire lives to do so? Perhaps RV living is the right move for you.
Life as a medical traveler is typically accompanied by some time on the road. So, to make the transition easier on themselves and their pets, many allied health travelers and travel nurses prefer to live and travel in an RV, camper, or van. And you could, too.
Mobile living has many perks — an easier transition for pets and humans, less packing and unpacking, and more money in the bank — but it can also come with an extra workload that hotels, apartments, and Airbnb rental units don't have. For example, when winter comes, depending on where you are in the country, you may need to winterize your camper to make sure it's protected from the cold. Word on the street is the pros outweigh the cons, but then again, there's only one way to find out. 😉
Frequently asked questions
What additional costs come with pet travel?
Traveling with pets as an allied health traveler or travel nurse can be rewarding for both you and your pet, but it can also come with extra costs.
Besides the usual pet care expenses like food and vet visits, there may be additional fees for pet-friendly accommodations depending on your location and housing type. These things could include pet rent or pet deposits. Other expenses to keep an eye out for include transporting your pet, vaccinations and health certifications, and a pet-sitter to keep them company while you're working a long shift.
Is Furnished Finder worth it?
Furnished Finder is similar to Airbnb where you can choose to rent a fully-furnished single room in a house, apartment, or entire house — dealer's choice. However, the unique thing about Furnished Finder is that it was created specifically for allied health travelers and travel nurses like you!
You can use Furnished Finder through Fusion Marketplace to find pet-friendly lodging, as well as your next assignment location all in one convenient place. As a Furnished Finder partner, Fusion Marketplace made housing reservations a part of the job search process, so when you click on an allied health or travel nursing job you're interested in, you can automatically see nearby housing options and find a home.
Does Fusion Medical Staffing offer an allied health or travel nurse housing stipend?
Yes! Fusion Medical Staffing allied health travelers and travel nurses have the option to receive a housing stipend for each assignment they go on. Alternatively, the Fusion Medical Staffing housing department can make all the arrangements for you.
Related: Housing Stipend vs Agency-Provided Housing: What's Right for You?
If you decide to go with the housing stipend, there are some things you should know. The most important thing is that not everyone is eligible to receive the stipend. To qualify for an allied health or travel nursing stipend, you must prove you have a tax home.
A tax home is the general area or city where you work, not to be confused with your primary residence, which is the address on your driver's license. The easiest way for you to prove to the IRS that you have a tax home is to visit your permanent home at least once every 12 months and verify that you pay to maintain the home. That means that you pay a mortgage or rent, utilities, and file a residence tax return with your home state. As long as you can provide the necessary documentation that shows you do, in fact, have a tax home, you're eligible to receive a tax-free housing stipend.
What other resources does Fusion Medical Staffing offer to travelers?
At Fusion Medical Staffing, we understand that the adventure of allied health travel or travel nursing shouldn't be overshadowed by the logistics of finding housing. That's why we have an entire housing department available to you if and when you need a little boost in finding a comfortable and safe place to live while on assignment.
Not only does Fusion Medical Staffing have housing experts ready on standby, but we also offer financial resources like competitive pay packages, comprehensive benefits, and access to the Lifeworks employee assistance program (EAP).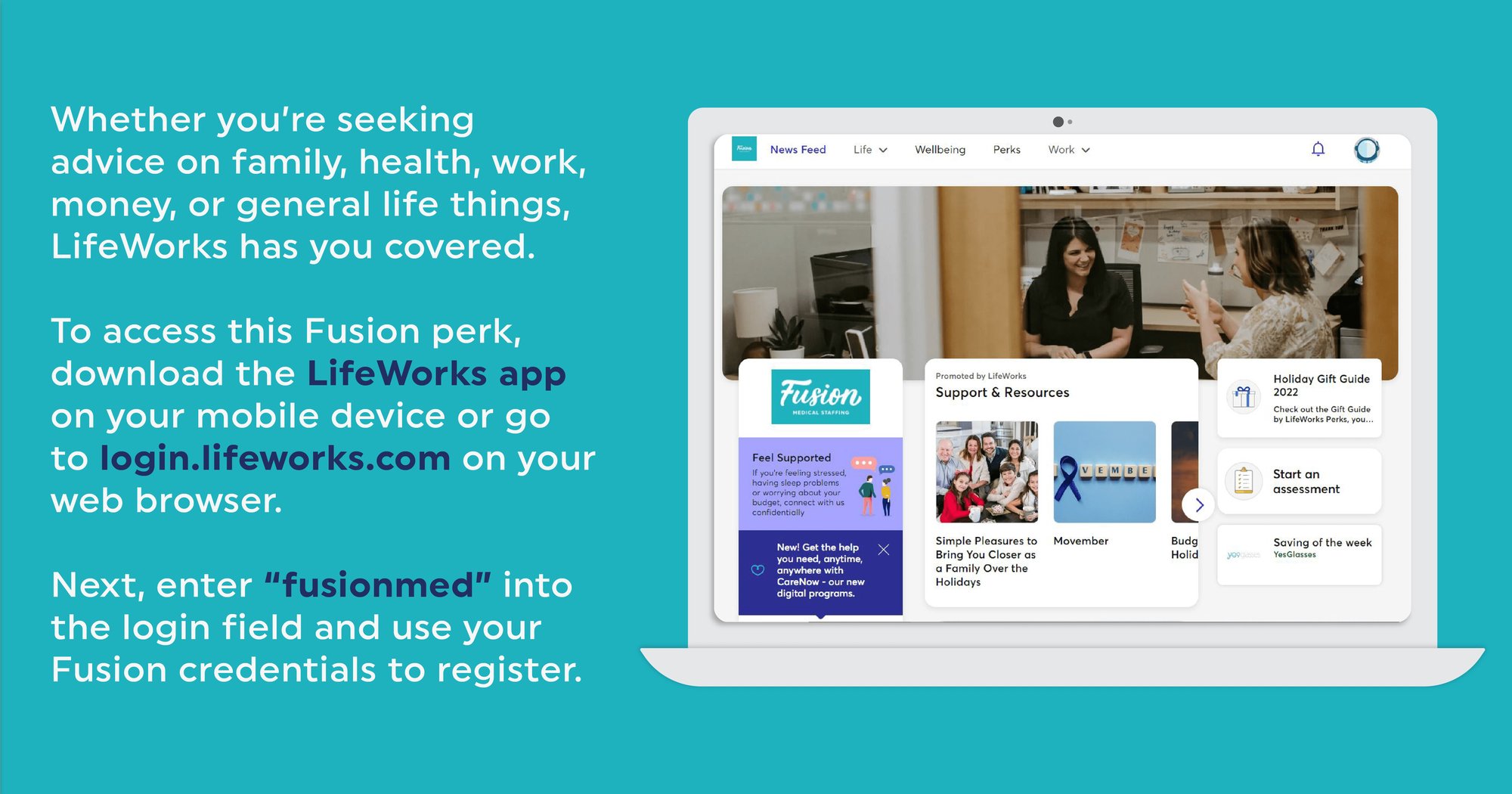 The Lifeworks EAP is an all-inclusive program that gives you access to a wide variety of helpful tools. From budgeting advice to debt management strategies, the program is designed to help you navigate through your travel journey with ease and confidence.
The results are in and according to a Furnished Finder poll, about one-third of travel nurses surveyed bring a pet with them on assignments — and that doesn't even take into account allied health travelers and their pets. Bringing your pet along for a travel job can help reduce feelings of loneliness and homesickness and provide you with added comfort while away from home. Next time you're in the market for pet-friendly lodging, use this guide to determine the best housing option for you and your furry (or not furry) friend.
Editor's note: all images were submitted by Fusion Medical Staffing travelers via the Fusion Traveler Facebook group. Not yet part of the group? Join in on the fun!