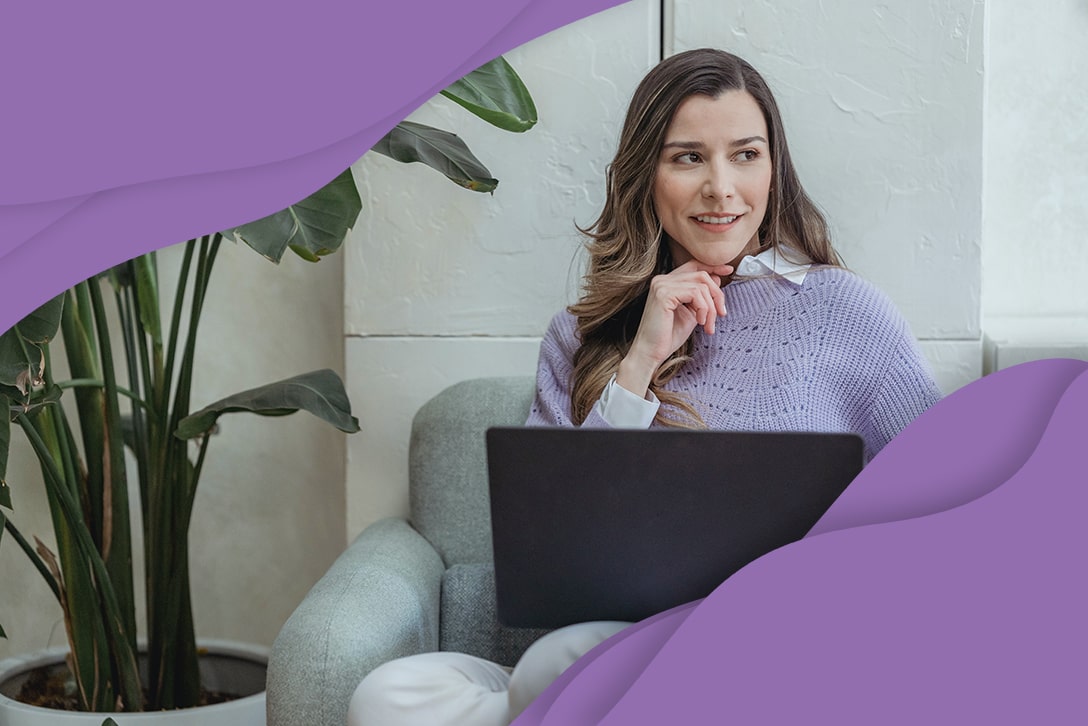 If you're reading this, that means you must be considering a career as a professional med traveler! You've come to the right place, young grasshopper—we'll make sure you're prepped and ready to go for your very first recruiter call. There's a lot to learn, so buckle in and let's get this party started.
How to Prepare for Your First Convo with a Recruiter
The medical travel process will look different depending on your medical division and specialty. Since each specialty has its own set of required certifications, licenses, and trainings, how you prepare for your recruiter call will also differ.
For example, therapy doesn't require any experience before travel so therapy students should get connected with a med staffing recruiter prior to graduation. This will ensure you have plenty of job options after you officially finish school.
On the other hand, registered nurses (RNs) need at least one year of clinical experience before they're able to hit the road as a professional traveler. So, while you can reach out to a recruiter as a nursing student, it would behoove you to wait until you've had a few months of real-life practice in a medical facility. That way, your recruiter can quickly and easily place you in your ideal placement as soon as you're able and ready to jump into the travel life.
How students can prepare for a recruiter call
If you're in the final years of your medical education and you have the determination to become a professional traveler, a call with an agency recruiter should be on your radar. The best way to be prepared is to start your research and come to your call prepared to ask questions about the agency, current travelers, and any other inquiries you may have.
Next, compose your very own "brag list" to share with the recruiter. Your "brag list" is a record of your academic and professional accomplishments, to date—it's okay if your list isn't super long yet! Give yourself time and experience, and that list will naturally double in no time.
The best part about working with Fusion Medical Staffing as a student is the comfort and peace-of-mind knowing you won't be thrown to the wolves to fend for yourself. New grad mentors are ready and eager to back you up on your professional adventure and help show you the ropes to your new job. If you're interested in mentorship, mention it during your recruiter call and you'll be paired with a mentor whose background closely aligns with yours.
New grad travel process
Being a new grad is a whole new ballgame. Depending on your division, you may need some experience working in a medical facility before you're able to officially call yourself a med traveler:
Nursing: A minimum of one year of clinical experience—coordinate a recruiter call when you have four to six months remaining in your facility.
Laboratory: Six months to a year of work—arrange a call four or five months into working for experience.
Therapy: No wait—become a traveler right away!
You can also reach a recruiter in less time by applying online for a travel job.
"After you apply for a position, in a short amount of time, an App Specialist will reach out," said one of Fusion's Application Specialists, Georgia Kresl. "Once we're able to speak with you, we go over a couple qualifying questions. It's a quick, easy process that takes less than 5 minutes!"
PRO TIP: When Georgia says, "In a short amount of time," she really means it! Speed to placement is important in this market so, after you submit your job application, expect a call from a Fusion App Specialist within one to five minutes—they're that good.
From there, the App Specialist will match you with a recruiter in your medical division or specialty. Once you have your recruiter on the line, they'll ask a bunch of questions. This is to get to know you better so they can confidently place you on an assignment where you'll be professionally and personally successful.
What recruiters want to know
Get ready to play 20 Questions! Just kidding, but that's what it might feel like. Recruiters are here for you, so they've got to get to know you better and a good way to do that is to have a casual conversation prompted by questions. Some examples include:
What is your shift preference and start date?
What is your location preference?
Why does medical travel interest you?
Do you prefer to work in a large or small facility?
What is your current salary?
What are your top priorities in a travel assignment?
Will you live in company-provided housing or choose the stipend?
Will other people or pets be traveling with you?
You're in the hot seat here... but that's a good thing! Getting the right answers is their job, so be sure to communicate your priorities, preferences, and non-negotiables so that your recruiter can get you exactly where you want to go.
Common traveler questions
There's a lot to know about the travel life. During your first recruiter call, don't be afraid to ask those hard questions—you should know exactly what you're signing up for. One of Fusion's recruiters, MacKenzie Pickett, shared some common questions from travelers:
How does housing work? Does the agency find it or does the traveler?
When do benefits kick in? When does insurance start?
How quickly does it take to get a position?
Who handles licensing: traveler or agency?
What kinds of specialties are most in demand?
In which cities and states are you currently hiring the most?
What makes your agency the best choice for me?
What types of facilities do you provide opportunities for?
Why are these facilities seeking travel workers instead of perm staff?
What's the typical length of assignments that you offer?
Will you be my recruiter during my entire assignment?
Of course, there's loads more to know past these handful of questions. It's up to you to determine what you want to know, and your recruiter is here to make sure you have all you need to make an informed decision.
Are you ready to start a new adventure as a professional medical traveler? Because we sure are ready for you! No matter where you are in your medical career, the Fusion fam is here to support you each step of the way.
As a Fusion traveler, you're more than just another employee—you're part of the family! That means that you're cared for day and night by an entire team of people who are genuinely invested in you and your career. From a new grad mentor to personal recruiter to Clinical Specialist, someone is always available and ready to answer your questions, chat through job jitters, or be a listening ear. We exist to improve every life we touch... especially yours, you medical badass you.