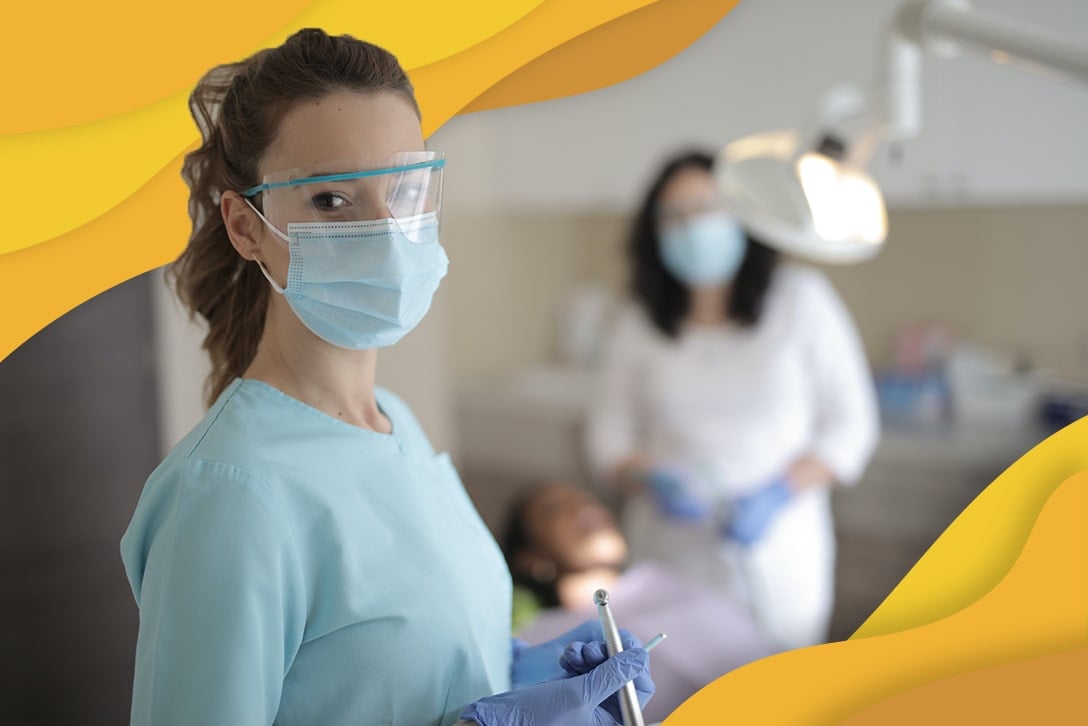 Like Queen Bey once sang: "Who run the world? Girls!" Especially in medicine now that women officially outnumber men in the field. Why did it take so long for females to begin their climb to the top of the medical industry, you ask? Great question!
It's custom in our society for women to be seen solely as caretakers, mothers, wives, and it's been that way for decades. Being boxed into a specific stereotype can be frustrating, but things are a-changin'! We're in the middle of a societal transformation where women in healthcare have unapologetically started to use their voices to ask for what they want, advocate for their fellow females, and change the way they're perceived altogether. Women are building influence in whatever they want to do at work and at home, and the hard truth is they're nothing short of badasses.
10 Insights from Women in Healthcare
Lucky for all the young women new to the market, there have already been many influential females who came before you who have already started to pave the way to success so you can have more medical career options than ever before. And they have something to say. These are ten insights from successful women in healthcare:
No. 1—You are more than your work
Through vigorous research and studies, we've learned that Imposter Syndrome is real and many females are familiar with it. Kate Thomas, Vice-Dean of Birmingham Medical School, Dr. Anthea Mowat, elected Chair of the British Medical Association (BMA), and Yvonne Sawbridge, senior fellow at the Health Services Management Centre, all agree they've experienced Imposter Syndrome during their careers.
"It's a worrying belief that you're going to be 'found out' as not being good enough for the job," Dr. Mowat explained. "You feel you should work better and harder than everyone else just to keep up, which has negative consequences for your wellbeing and other aspects of your life."
Kate also offered her two cents, "Be positive about yourself and what you're capable of," she said. "This can be a difficult skill as many are afraid of appearing overconfident but being positive about yourself allows the recruiter to see your potential."
Don't sell yourself short. You're a super cool med traveler and embracing your authentic self will make you a better care provider.
No. 2—Find a mentor that cares
Whether you're a new traveler or a seasoned professional, it's always nice to have someone looking out for you. The world of medical travel can be a wild ride, so a solid support system is a must.
"It can be lonely when you take on new roles as you may leave your friends and there may be different dynamics with your new colleagues," said Kate. "Having someone to talk to who has a wealth of experience and knowledge can help when you have a challenging decision to make."
Carla Smith, executive vice president of the Healthcare Information and Management Systems Society (HIMSS), also believes women should have easy access to a reliable and helpful mentor.
"You need a mentor who you believe believes in you," said Carla. "Don't just look for a mentor that you admire."
Studies have proven that those who have a mentor are better equipped to handle the stress of their position and are more prepared to mentor others when the time comes—and that's exactly why Fusion created the Mentorship Program.
No. 3—Culture is cool
The environment where you work also matters. When you work in an unpleasant or unhealthy environment, it can cause burnout, high turnover rates, and more.
Work with a staffing agency with a culture that makes you feel like you're exactly where you belong and you too can reap all the benefits of a constructive and healthy work culture like better teamwork, increased job satisfaction, and less overall stress. You should feel empowered to be your best self in and outside of work.
"Make sure the culture of the company you work with reflects the promotion of gender diversity," said Claire Verity, CEO of UnitedHealthcare. "Not just a check-the-box exercise but something that truly demonstrates how its culture, policy, and behaviors reflect an inclusive environment. If it doesn't, drive the change that is needed."
No. 4—The sky's the limit
It's true that only 13 percent of healthcare CEOs are women, but that doesn't mean that it's impossible to get to the top. The future of females in healthcare includes women in the pipeline ready to move into critical roles and more professionals who act as mentors to prepare the next generation to move into the C-suite. The sky's the limit, lady.
Karen Lynch, executive vice president of CVS Health and president of Aetna, said her success started with her mentor moving her into critical jobs and steering her career path in the "right direction."
"Be courageous," Karen said. "Seek experiences outside of your comfort zone. Take risks and try unique and different roles, because it can really propel your career."
Christy Dempsey, DNP, wishes she would've gotten this advice when she was first beginning her career. "As a woman, it may be difficult to get to the leadership table," she said. "Don't stop trying. It's easier now than it was, and it will be up to you to make it easier for future generations."
You're not doing this alone. There's an army of women standing behind you ready to steer you towards the direction of your career goals—from recruiters to other travelers, we know you can do anything you put your mind to.
No. 5—Growth is uncomfy
"Growth and comfort do not coexist," said Tricia Smith Edris, Senior Vice President and Chief Consumer Officer for AdventHealth. "The ability to recognize a good, but challenging, opportunity and fight the urge to run the other way is a skill."
They say the only way out is through, right? The more medical experience you get, the more travel assignments you have, and the more continued education you've completed, the less scary growth will be. At that point, it'll feel natural and you'll jump at the opportunity to tackle a tough challenge.
"At times, embracing change can be a challenge," said Carin Hagberg, Chief Academic Officer at The University of Texas MD Anderson Cancer Center. "But change is an opportunity for growth and further development."
Grow through what you go through, sweet cheeks. It gets easier.
No. 6—Diversity, equity, and inclusion really are all they're cracked up to be
It's a natural human desire to want to fit in and be cherished for who you truly are in every way. When it comes to a workplace, diversity and inclusion can make or break your experience.
Diversity is the collection of your unique characteristics that make you you, whereas inclusivity is the intentional practice of accepting and treating others with respect. Equity is like equality, but where equality treats everyone the same, equity acknowledges that each individual is different and distributes the necessary opportunities to create an equal outcome.
"To have a diverse environment, there must be an inclusive atmosphere," said travelers, Amanda and Tori Stewart, RNs. "Diversity in the workplace gives a ton of opportunities to learn! We have learned about cultures across the globe…it has helped us immensely in our travels across the country. Diversity helps patients as much as it helps your workers!"
As a professional medical worker, it's your duty to provide the best care possible to your patients—diversity and inclusion help you better understand and represent a patient in their time of need.
Dr. Luz Claudio added, "Having a diverse community of [medical workers] and scientists helps make our work better not just for people of color but for all people needing to improve their health."
No. 7—Believe in yourself, babe
It's tough to be confident. For everyone, even badass lady bosses.
"I wish I would've stopped questioning myself earlier," said Christy Lemak, PhD. "This is more than lacking confidence. There is evidence that women leaders spend time 'ruminating' about what they could have or should have done differently—or whether or not they are 'good enough' for the next job."
Don't let fear or doubt consume you and instead, try to mute the negative voice in your head that fills you with lies. Take a gamble on yourself. Don't take things personally.
And finally, as Allyson Kinzel, Senior Vice President of Regulatory Affairs at The University of Texas, said, "Find confidence, gratitude, and humor wherever you can—these three things will make the tough times easier to bear."
No. 8—With great power comes great responsibility
It's not a secret that all medical professionals hold great power with their knowledge and skills. Of course, with great power comes great responsibility.
"It is imperative to understand the great responsibility that comes with your role as a female leader," said Vinitia Mathews, Senior Vice President and Chief Diversity and Patient Experience Officer at LifePoint Health. "Your words and actions impact not only your own legacy but also the ability for others to follow in the path you create."
As a medical worker, you are responsible for the lives of patients. As a woman, you're responsible for your family.
"Women play a critical role in healthcare as the primary decision-maker of care for their families," said Jennifer Meade, Division President of Breast and Skeletal Health Solutions at Hologic. "In fact, new research has shown a positive correlation between female [med workers] and patient outcomes, especially when female [med workers] are treating female patients."
No. 9—Consistency is key
As a med professional, consistency is a secret weapon. It's important that your teammates knows what to expect from you in each assignment—consistency shows them that they can rely on you when things get tough.
Becky Speight, CFO and Administrator of Crescent Medical Center, said consistency is a trait that became increasingly more important to her as her healthcare career blossomed.
"In our hectic healthcare environment, consistency is a way to build trust that lasts," she said. "I think Dwayne 'The Rock' Johnson says it best: 'Success isn't always about greatness. It's about consistency. Consistent hard work leads to success. Greatness will come.'"
You should also practice consistency with your patient care—consistency of care means "low variability in care from shift to shift, day to day." Basically, treat all your patients with the same level of care and attention because they deserve it.
No. 10—Be humble, driven, and positive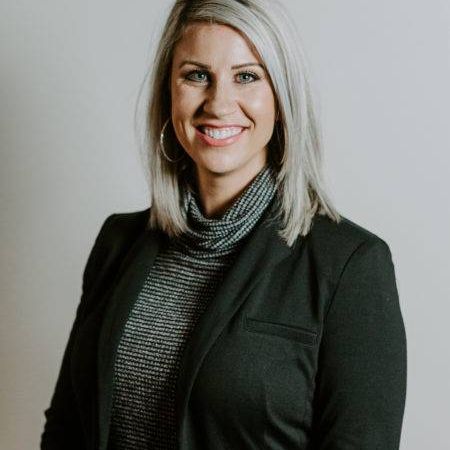 Let's play a fun game of Fusion jeopardy! Here's the question: She started her career as a registered nurse (RN), has 15 years of medical experience, and recently won Midlands Business Journal's 40 Under 40 Award.
If you said, "Who is Sara Spanjer," you're right!
As Fusion's Chief Clinical Officer, Sara knows what it means to be HBIC—head babe in charge. Before she climbed her way to the top, Sara helped get Fusion's nursing division off the ground, plus managed the operations team and directed clinical operations. Now, Sara leads five departments—Clinical, Compliance, Operations, Marketplace Operations, and Contracts. To say that Sara is a rockstar would be an understatement.
With more than a decade of experience, Sara has picked up a thing or two. We asked her to share her words of wisdom and she did not disappoint. Here's what Sara said:
"I've learned many lessons as a result of my experience in healthcare. The first is to always have perspective. If we didn't have to experience the painful parts of life, we wouldn't appreciate the beautiful ones nearly as much. The moments I treasure most from my days in bedside nursing were the days I had the honor of being by the side of a patient who was having their darkest days. Or the moments of sitting with and comforting a family member while their loved one passed away. Many people don't get the chance to experience that kind of raw vulnerability and it really is transformative.

"The second lesson is about gratitude. When you work in patient care, you see many people face difficult diagnoses or medical challenges, often while dealing with so many other struggles in life. Seeing patients choose happiness and a positive attitude despite their circumstances is inspiring. When I would ask patients how they could stay so positive, the answer was almost always focused on all the good things they still had in their lives. They always had so much they were grateful for, and they knew what really mattered in life wasn't the material things our society tends to focus on.

"Both lessons are things that I think about daily, particularly if I think I'm having a bad day or go through a challenging time. I'm still not a master at these skills but I work on them every day and I am thankful to have had those experiences as motivation to keep trying!"
Sara doesn't stop there. She went even further to offer her sage advice to medical travelers specifically:
"My advice for travelers would be to always listen to your gust, do your research, and don't lose sight of you own health and wellbeing. If you feel like something is too good to be true or someone doesn't have your best interest in mind, there's probably a reason. Built trust with your recruiter and make sure you're on the same page with communication preferences and expectations. Most importantly, enjoy the journey and thank you for all you do to improve the lives of patients and their loved ones."
Women in healthcare have been making a difference in our society for centuries, even if it wasn't always outwardly known by the public. Where women were previously perceived in only one role, these inspirational ladies in healthcare have flipped the narrative to prove to the world that females are valuable and necessary in the medical industry and everywhere else. As you embark on your next travel job, hold onto these words of advice to lift you up when you need it.