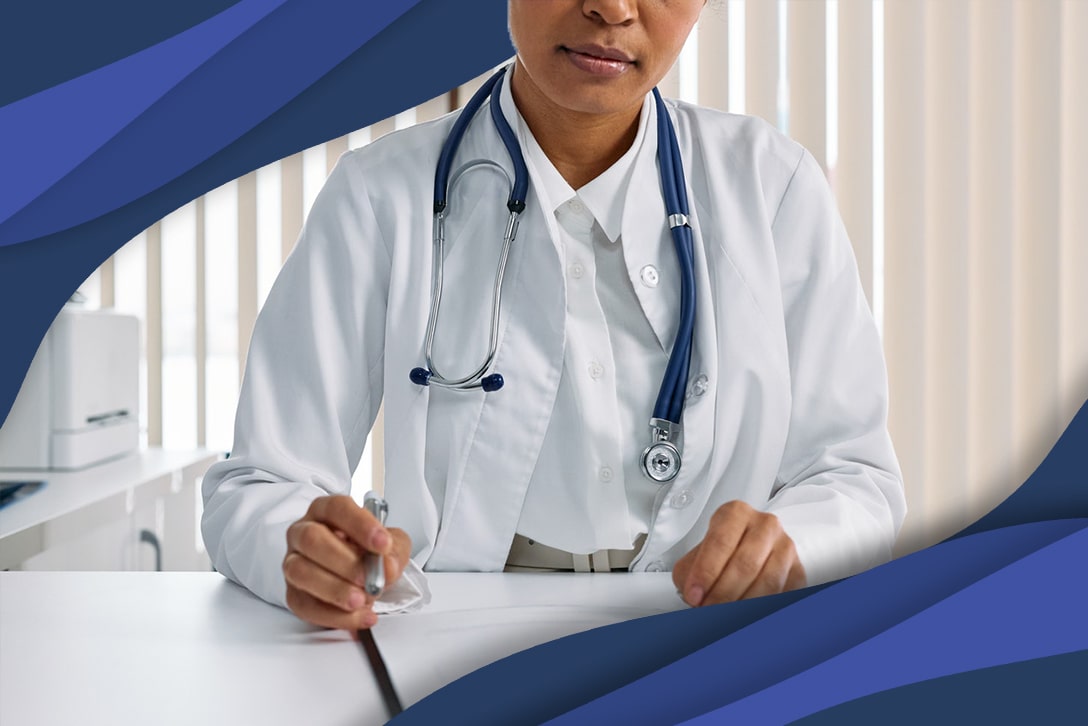 It goes without saying that there are some special skills involved in becoming a professional med traveler. Obviously, you need medical skills and talent to be a successful traveler, but you also need other top-notch qualities to take you to the top of your med travel game. What are they, you ask? Let's find out.
10 Skills Needed to be a Successful Medical Traveler
No. 1: Flexibility
Flexibility is your friend as a med traveler. Be open-minded about assignment locations and don't turn away a job simply because it's not your top choice. Of course, your recruiter will do their darndest to get you to one of your top preferred destinations, but the cards aren't always in their favor.
So, while it behooves you to ask for what you want in a travel assignment, it's also important to keep in mind that you're filling a staffing gap. And that means you may have to float, work night shifts, and show flexibility in other ways while on the job. Plus, the more flexible you are, the easier it is for your recruiter to place you!
No. 2: Adaptability
With flexibility comes adaptability. You have the luxury of new experiences and constant change, but it's only luxurious if you're adaptable and eager to grow.
Things move fast as a med traveler. Every 13-ish weeks, you pack up to giddy-on-up and giddy-on-out to your next med travel adventure, and sometimes, you're not familiar with your new city, facility policies and procedures, or patient load until you arrive.
At some points, you'll be outside of your comfy zone, and that's okay! In fact, that's a good thing. Adaptability comes with resiliency and the ability to roll with the punches.
Like Japanese scholar and author, Okakura Kakuzo, once said, "The art of life lies in a constant readjustment to our surroundings." And that's especially true for medical professionals.
No. 3: Communication and language skills
How much money would you have if you received a dollar each time someone suggested that communication is key in your career? It's probably quite a bit. Here, let us help you metaphorically earn more: Communication is key for med travelers. Plot twist, not only is communication key, so are language skills.
To be successful, you must know how to communication and build relationships, not only with your staffing recruiter, but with your patients, as well. And sometimes that can be easier said than done if there's a language barrier.
More than 20 percent of the U.S. population primarily speaks a language other than English, which can make it difficult for them to access medical care when needed. The ability to effectively treat a patient in their native language prioritizes "patient safety, promotes a human connection, and enhances money-saving efficiency," which, in short, is a win-win-win.
To prepare yourself for your travel job, do some research of the area to learn what languages are commonly spoken, and then take a beginner's language course or download an app if you need to brush up some of your multilingual skills.
Bi- and multilingual medical professionals are wildly in demand across all sectors, divisions, and specialties. Enhance your language skills to set you at the top of the med traveler food chain.
No. 4: Critical thinking
You already know the amount of effort it takes to make tough decisions on the spot, so critical thinking is one of those must-have skills for success as a med traveler. With lives in your hands, you must have the ability to analyze intense situations, solve unique medical problems, think outside the box, and understand the purpose behind your choice. As a medical professional, you have to consider each possible consequence to your decisions because, not to be dramatic, you're the difference between a patient's life or death.
The upside is you're not expected to do this alone. As a Fusion traveler, you have an entire travel team actively supporting you behind-the-scenes. And while you're working an assignment, there are other medical and patient teams with the same mission as you: To provide care.
No. 5: Emotional intelligence
Sure, you have to be knowledgeable about patient care and have medical skills to be your best med worker. But you also need to look inward and know yourself, specifically in these four areas:
Confidence—understand your self-worth
Self-awareness—recognize your emotions and how they affect you
Development—be proactive about helping others
Responsibility—own your actions, good and bad
When you're in tune with yourself, you're most in tune with your surroundings, and more present throughout the day. Your patients deserve the best care possible, and you can give it to them just by feeling like the best you!
No. 6: Teamwork
"We're stronger together."
"Teamwork makes the dream work."
"There's no 'I' in 'team'."
There are a million and one different sayings about the awesomeness of teamwork. But none truly capture what teamwork means when you're a professional medical traveler.
Every new assignment comes with fresh faces in the workplace and even though you might not be there for very long, it's still important to foster relationships with your coworkers. No, there's no rule about making friends with your colleagues on a travel job, but it sure does elevate the experience when you have someone to share it with.
Plus, your patients will need professionals from other divisions and specialties. Take advantage of the opportunity to work with people outside of your field. After all, there's no 'I' in 'team.' (Wink, wink).
No. 7: Professionalism
One of the qualities of an adulty adult is the ability to handle yourself professionally in different environments and with all different personality types. Congratulations, traveler—you're it.
You hop from job to job, so this skill is probably just second nature by now. Acting like a "professional" varies across industries, but for the medical industry, it means that you practice good listening and communication skills with your colleagues, your patients, and their families. So basically, keep doing what you're doing, you rock star.
No. 8: Willingness to learn
Hot take: Learning is fun. Don't you agree?
As a medical traveler, policies, procedures, safety regulations, and workload are constantly changing. Honestly, you should expect something different from each assignment and medical facility you work in because every hospital, clinic, outpatient center, and other medical establishment has their own way of doing things. Even though you may be flexible and adaptable to the change, you also need a willingness to learn so you can provide the ultimate patient care wherever your travel adventure takes you.
No. 9: Positive attitude
We know it's cliché, but there's power in a positive attitude. No really, there's science to back it up.
First and foremost, you're a caregiver. And your attitude, as a caregiver, can make a real difference in the treatment of patients. A positive attitude can:
Make you work harder and perform at your best so you can achieve a professional goal
Reduce medical accidents because you're more likely to be focused on work
Advance your career as a medical professional with the ability to easily cope with daily life
A positive attitude can be hard to maintain in the face of hardship and adversity. Bad days are inevitable, and when they come, remember there's a bright side.
Professor Dumbledore, from "Harry Potter," said it best, "Happiness can be found even in the darkest of times, if one only remembers to turn on the light."
No. 10: Technologically capable
Listen, we live in a technology-driven world. The more advanced we become, the more technology melds with medical care. The two are deeply rooted and you cannot have one without the other. Medical technology has helped reshape how we view and handle patient care, facility management, new medication discoveries, data-based patient treatment predictions, and more.
So, no pressure, traveler, but to succeed, you must be hip and down with the cool, technological kids. Each medical facility that you work in will have a new piece of technology or equipment that you'll have the chance to work with, like a new computerized charting system. Proficiency in technology is a nonnegotiable trait for most employers nowadays because of the influx of technology in the medical industry.
Get comfortable with new-age medical tools and technology because it just keeps getting better and better.
Tips for a rockin' resume
Now that you know the top 10 skills you need to succeed as a med traveler, let's take a peek at some tips for a rockin' med traveler resume. According to ZipRecruiter, these are the top must-have keywords for a traveler's resume:
Inpatient
Clinic
Basic life support
Hospital
Compliance
Patient care
Show your professional resume love and increase your chances of landing your top travel job with these must-have keywords.
You already have what it takes to be a successful medical traveler. All you have to do is continue to enhance the skills you already have and use on a daily basis, like positive thinking, teamwork, and adaptability to change.
Use these top 10 med traveler skills, plus resume keywords to give your CV some TLC—tender, love, and care. Not only will your resume knock the socks off of your recruiter, but it will also impress medical facilities in need, and propel your career in the right direction.