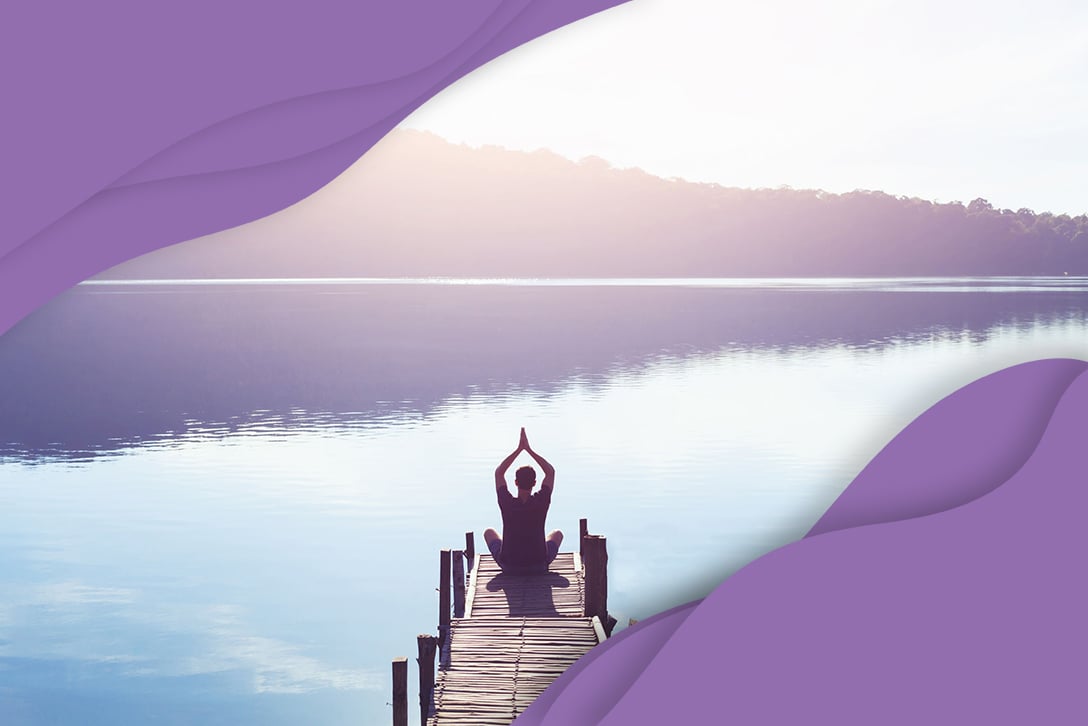 Mental health resilience—it means being able to handle and adapt to setbacks, trauma, adversity or stressful situations. According to the Mayo Clinic, Resilience: Build skills to endure hardship, being mentally resilient not only lowers your chances of mental health conditions, but also improves your ability to cope with stress.
2020 has been a year to test everyone's mental health and coping skills, especially those who work in healthcare. Here are a few tools, tips and tricks to get you back on track (or stay the course) to a mentally healthy head space as we kick off 2021.
Mental Health Resiliency Tools For Healthcare Professionals
Practice self-awareness
Self-awareness makes us better coworkers, better leaders, better friends, and all-around better people to ourselves. It gives us a sense of purpose and strengthens our character, increasing our ability to do our jobs with a sense of purpose, authenticity, openness, and trust. It gives us a better understanding on what we need most from other people. Meditation is a great way to help you stay focused on yourself when your job as a healthcare professional is all about others.
Tool: Try some post-shift active meditation through Headspace or check out the myStrength app to practice self-awareness.
Maintain positive working relationships
The people we see and communicate with every day are the cornerstone to keeping a positive outlook in our mental health. This includes coworkers, supervisors, and acquaintances, as well as our family and friends. At work, coworkers and supervisors can either lift you up, or bring you down. This is why maintaining positive working relationships are so important.
We spend countless hours with the people we work with. As a medical traveler, your co-workers are frequently changing, which can be challenging. Like most things in life, if you approach new relationships with positive intent, meeting new people could be viewed as an opportunity to strengthen your professional, and even personal support network. Having someone to confide in and trust allows you to celebrate your victories, vent your frustrations and even teach you something new while on-the-job.
Tool: Go out of your way to help a co-worker you may not innately get along with. Bring an extra coffee to someone who worked the overnight shift. Random acts of kindness can show you care and make someone's day.
Remember your purpose
Adversity is unavoidable, especially when working in healthcare during a pandemic. Take some time to remember why you choose to get into your specialty and pick three things you did during your most recent shift that helped a patient or coworker, or gave you experience outside of your day-to-day duties as a medical professional. Knowing your purpose as a healthcare professional will help you feel productive and fulfilled, even on the most challenging days.
Tool: Find some time to ground yourself through journaling or writing down your key priorities and future plans for yourself as a medical traveler. What are your professional goals and personal dreams and how do they align?
Focus on physical self-care
For decades, doctors, dieticians and scientists have studied the positive effects of exercise on a person's mood and mental state. According to the Maturitas article, "Exercise and mental health," physical exercise improves symptoms of anxiety, stress and depression, decreases inflammation and can even improve immunological functions. This is done through the release of biochemicals, like the endorphins we release during physical activity. Endorphins reduce pain and boost positive receptors in our brains, giving us a feeling of well-being. If you want to strengthen your mental (and physical) health, get moving!
Tool: Check out our blog about staying active while you're stuck indoors during COVID-19 for some exercise tips you can use any time at home.