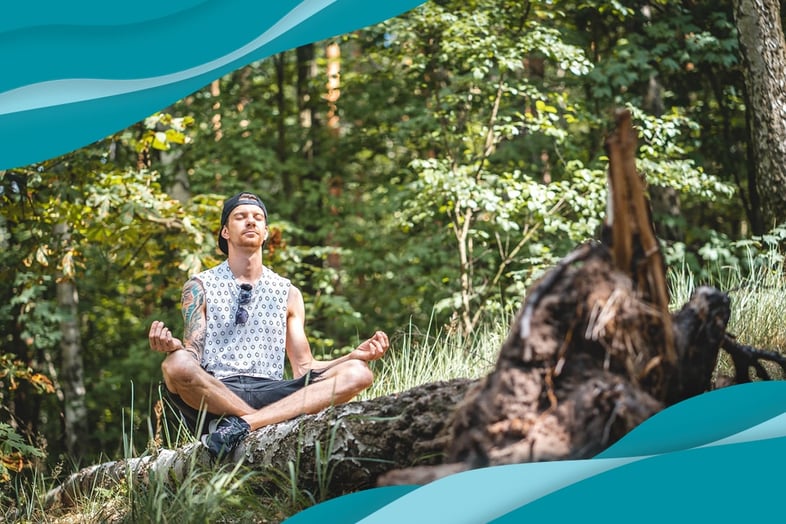 Oftentimes, when we think about our health, we almost immediately think about the main, overarching physical aspects of "health." You know, the things we eat, how often we exercise, and whether or not our bodies are prone to illness. But here's a plot twist: What if when we thought about our health, we also included our mental wellbeing in that equation?
5 Reasons Why Mental Health Awareness is Important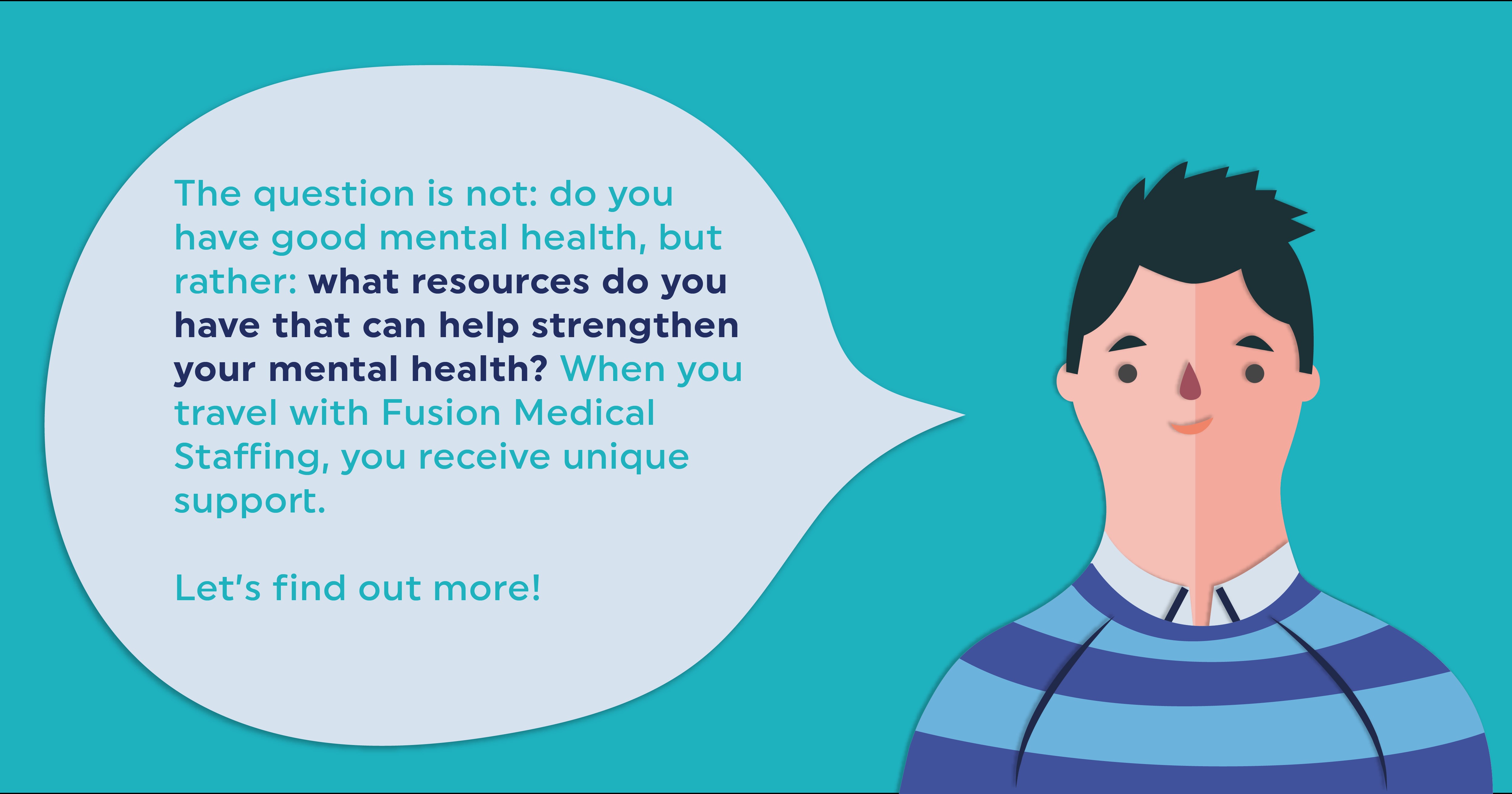 Incorporating mental health practices into our everyday lives can be an adjustment, especially if we're new to the game. It doesn't help that there's still a lingering stigma surrounding mental health, although at less rates than previous decades, so we do have that going for us!
However, prior to 1955, mental health wasn't even considered part of health at all. Back in those days, people suffering with their mental health were institutionalized without real help for their condition. Even today, more than half of the people with mental health struggles don't receive help due to stigma, prejudice, and discrimination.
Luckily, recent years have given us opportunities to be louder and quicker to shine a light on mental health. Not only that, but our society is coming to recognize mental health as a huge factor in our overall wellbeing. Because of that, we all need to be aware of how we can identify symptoms and seek help for ourselves, as well as those who may be struggling.
Before we jump into the deep end of mental health, we want to establish that these can be tough conversations to have with ourselves and each other, but as they say, hard things come before good things. While we ourselves are by no means mental health professionals, these are some of the top reasons why talking about mental health is important.
What is mental health?
Did you know that your mind is the most powerful muscle in your entire body? It makes sense when you think about it—your brain is the wizard in control behind the curtain. But what exactly is mental health?
Chances are if you asked 100 people, you'd get 100 different answers. So, we turned to the professionals for this one. According to MentalHealth.gov, mental health encompasses our emotional, social, and psychological wellbeing. Throughout the course of our lifetime, our mental health impacts how we think, feel, and act, plus helps determine how we deal with stress, how we relate to others, and how we make our choices.
Here's the kicker: No one is immune—mental health affects every human (even famous actors, singers, and sports stars!) in some way, shape, or form. As actress, Kristen Bell, said: "Anyone can be affected [by mental illness] despite their level of success or their place on the food chain. In fact, there is a good chance you know someone who is struggling with is since nearly 20% of American adults face some form of mental illness in their lifetime. So why aren't we talking about it?"
Well, why aren't we? The short answer is, it's complicated. Much of it has to do with the aforementioned stigma surrounding mental health. Stigma is the "disapproval of, or discrimination against, an individual or group based on perceivable social characteristics that serve to distinguish them from other members of a society." In other words, stigma is the icky internal feeling you can get when you don't fully comprehend something or someone. In fact, most stigma comes from a lack of understanding or fear, because when our brains don't have all the data and facts, it automatically fills in the blanks for us, for better or for worse.
But here's the good news: Times are a'changin'! People want to know more about mental health and bond over shared conditions like depression and anxiety. So, let's give the people what they want, am I right?! These are the top reasons to open up and talk about mental health.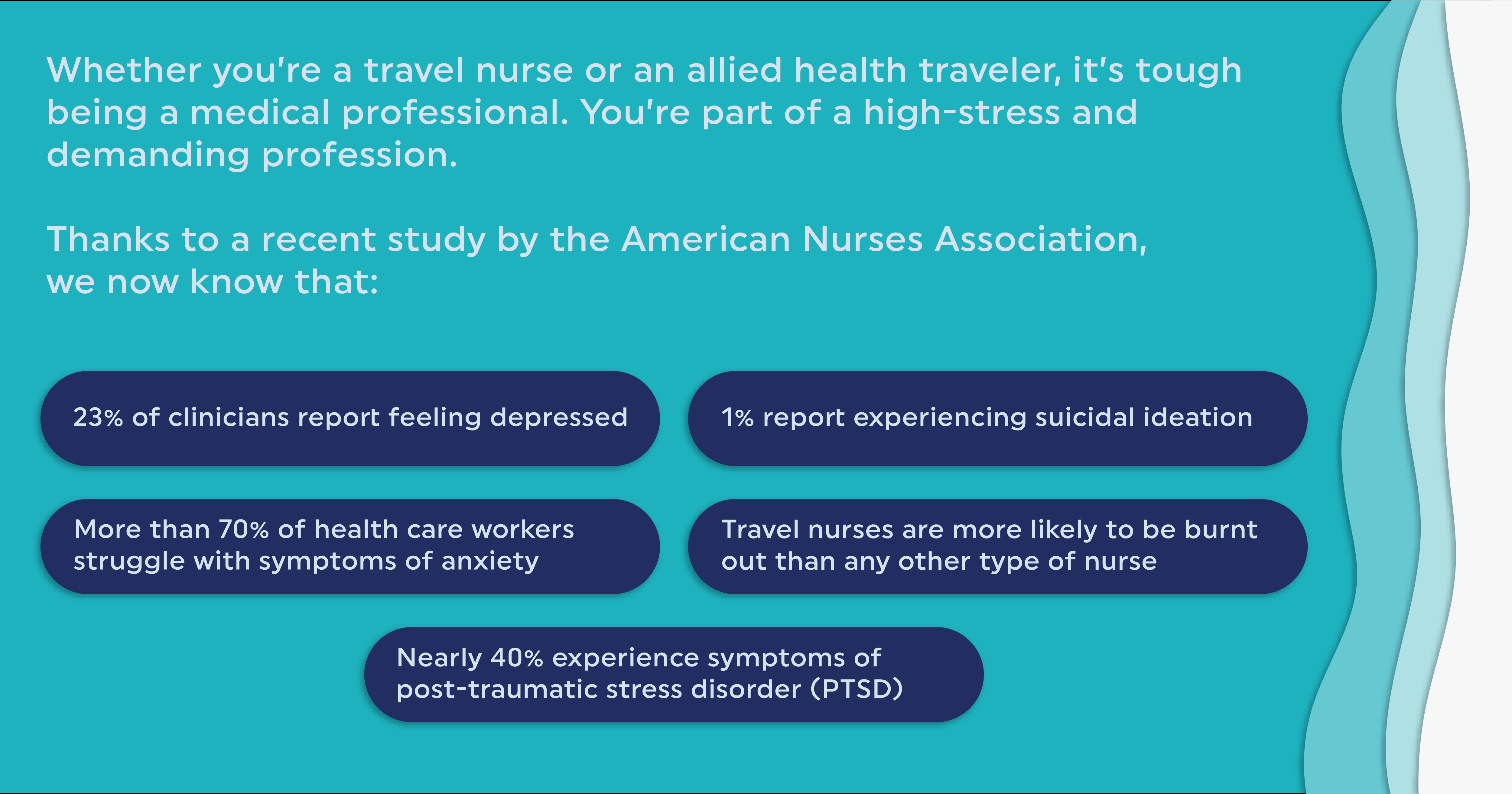 No. 1: Reduce the stigma
People who suffer from mental health conditions can often feel alone and stereotyped. Why? You guessed it…the stigma. Even worse, the belief that mental health is something to be kept secret can further hinder the mental health of those struggling, even to the point where they may feel uncomfortable and embarrassed seeking any treatment at all. That's because feelings of shame are powerful. So powerful, in fact, that 45% of Americans with a "clinical-level" mental health condition don't seek professional help at all.
As a community, we reduce stigma when we talk about our mental health and provide safe places to seek support. And in doing so, we increase our wellbeing, as well as the wellbeing of others around us. Hot take: Mental illness does not define a person and there's nothing shameful about it.
"Mental health problems don't define who you are," said author, Matt Haig. "They are something you experience. You walk in the rain and you feel the rain, but you are not the rain."
No. 2: Normalize mental health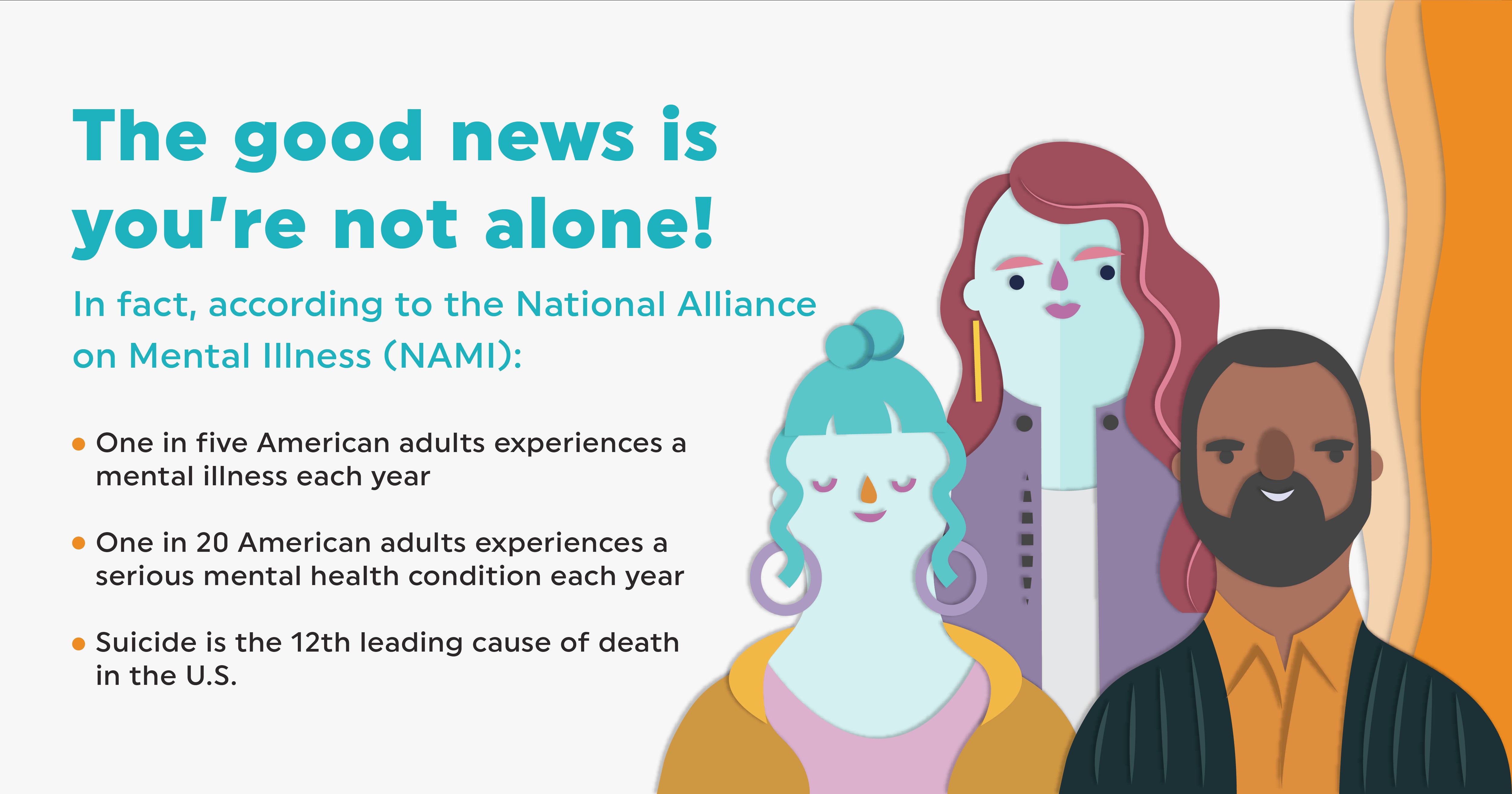 Here's a fun fact: Almost everyone is affected by mental illness. And we truly mean almost everyone, whether they are personally struggling or they have a loved one who is, mental health is important to everyone.
Recent statistics by the National Alliance on Mental Illness (NAMI) found that nearly 53 million Americans (aka, 1 in 5 adults) experience a mental health condition on any given year. The most common mental health conditions being anxiety, depression, and bipolar disorder. The unfortunate news is these statistics are fairly conservative, seeing as other studies show that stigma can reduce the number of people coming forward about their mental illness. For instance, there are treatments to cope with anxiety, but only 37% of those affected actually get the help they may need.
By addressing and talking about our mental health, it becomes more and more normalized throughout our society. Now, like most things in life, this is easier said than done. So, if you're wondering how to normalize mental health in your life, here are some suggestions:
Check in on your loved ones, but on a deeper level
Speak openly about your own personal mental health experiences
Promote mental health discussions in the workplace
Get involved with a community group
Make an effort to improve the language used around mental health
Who knows? Maybe one day, seeking mental health help will be as common as getting an annual physical exam.
No. 3: Increase awareness
While we're on the topic of stigma, discussing mental health can help people engage support and realize that they're not alone in their struggle. Having a sense of community reduces stigma as well, so those who are seeking support and recovery with their mental health can actively receive it, without feeling self-conscious and alone.
Mental health awareness helps to improve our understanding of mental health and increases our knowledge about what it means to care for our own mental health needs. And if you're not affected by mental illness firsthand, an increase in awareness and discussion still never hurt anyone.
Actually, by increasing awareness, you become part of the solution and help keep everyone well-informed on risks, symptoms, treatment, and prevention. When we talk openly about mental health, everyone can better receive the help they need without shame, including you and me.
No. 4: Encourage treatment
Talking about mental health increases awareness, education, and support, all while decreasing stigma. Another perk to opening up about mental health is it can build a bridge for others seeking treatment or help with their mental health. This is so important, because people who live with mental health conditions are more likely to develop other medical conditions like heart disease or cancer, so talking about mental health is an excellent first step in helping to improve someone's life.
Think about it like this: When you break a bone, what do you do? You go to your friendly neighborhood medical professional and receive treatment. Of course, the type of treatment you receive will depend on what part of your body is broken. For example, was it a clean break or a comminuted fracture? Will surgery be required to place pins and screws for added support? Or will time be your healing BFF? No matter the answers to these questions, if you or someone you know breaks a bone, our initial thought is to phone a medical friend.
Now, replace a broken bone with symptoms of depression, for instance. Depending on the individual, symptoms could look different, but may include:
Changes in sleep
Changes in appetite
Lack of concentration
Decrease in energy
Lose of interest in activities
Hopelessness or feelings of guilt
Physical aches and pains
In the scenario with a broken bone, you might not think twice about treatment. That's because physical health isn't as taboo as mental health. But like a broken bone, the type of mental health help you receive will depend on your symptoms, situation, personality, and more. The more we, as a community, encourage mental health treatment, the more normal and less stigmatized it becomes.
No. 5: Fosters continued education
Buckle up—the discussion on mental health isn't a short-term thing. Continuing the discussion means continuing our education on mental health conditions that not only impact us personally, but also affect the people we care about. Because so many are affected, increasing awareness and education skyrockets the chances for help early on. Plus, the more education we have on mental health, the more we can work to improve the lives of others. And isn't that what we're here for?
Which leads us to our next question: How do you become more educated on mental health? Thanks to technology and our good friend, Google, there are loads of ways for you to fine-tune your knowledge on mental health. Here are a few suggestions from yours truly:
Whether you make an appointment with your general physician or book a session with a professional counselor or therapist, find a medical professional that you can bombard with questions. Remember, there is no such thing as a dumb question, so really let it out with a trusted professional.
(Cautiously) conduct your own research
We live in a world where information is available to us with just a few clicks. I mean, I can't be the only one to Google my symptoms only to wind up in a rabbit hole of worst-case scenarios. So, as you use the great, almighty Interweb to your advantage, be cautious about the sites and resources you rely on. When it comes to mental health, here are a few reputable sources you can count on:
If you want to get even more in-depth with mental health, attend one of NAMI's national conventions. Each year, NAMI hosts the NAMI National Convention where world-class researchers and clinicians gather for interactive workshops with other mental health enthusiasts, like us! Think of it as the TravCon for mental health experts. This year's conference featured actor, author, and mental health advocate, Mayim Bialik—you may know her as Amy Farrah Fowler on "The Big Bang Theory." Yep, that's the one! Stay tuned for next year's convention!
No matter what your preferred learning style is, take time to become educated about mental health. You know what they say…knowledge is power.
Mental health matters to the Fusion family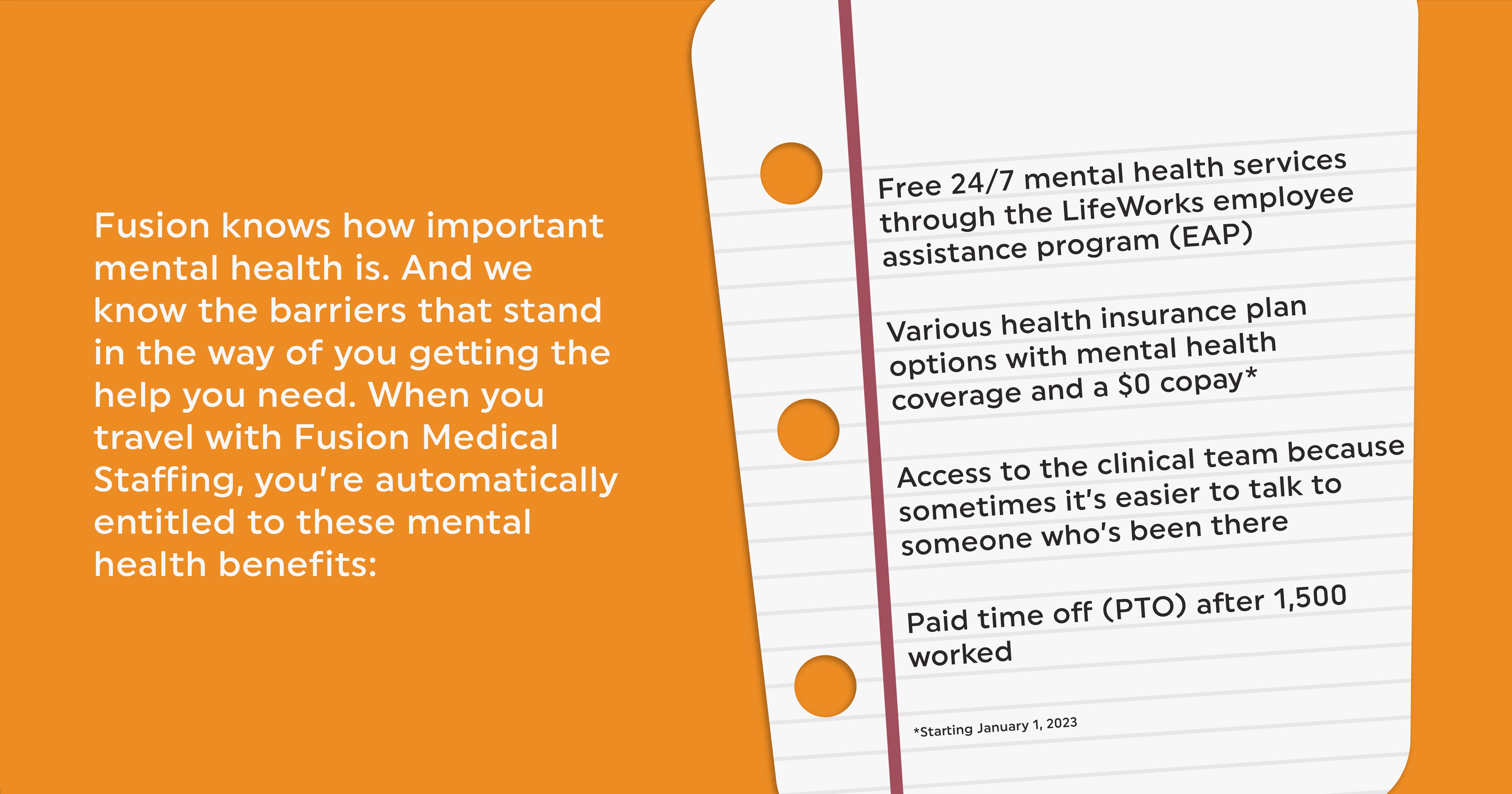 Actress, Lili Reinhart, said, "You are the one thing in this world, above all other things, that you must never give up on."
And we, your Fusion family, agree. Your mental health matters and it matters to us, too. That's why Fusion Medical Staffing provides access to free 24/7 mental health services, as well as health insurance plan options to help cover and/or supplement the cost of consistent care through the mental health professional of your choice. At Fusion, we recognize that mental health is a part of daily, overall wellbeing, and we encourage you to do what works for you to keep your mental health in tip-top shape.
"Recognizing that you might need to talk to someone and get help is brave and healthy," said Jessica Koch, SHRM-SCP, Fusion's Director of Human Resources. "You can't continue to care for others if you don't take care of yourself."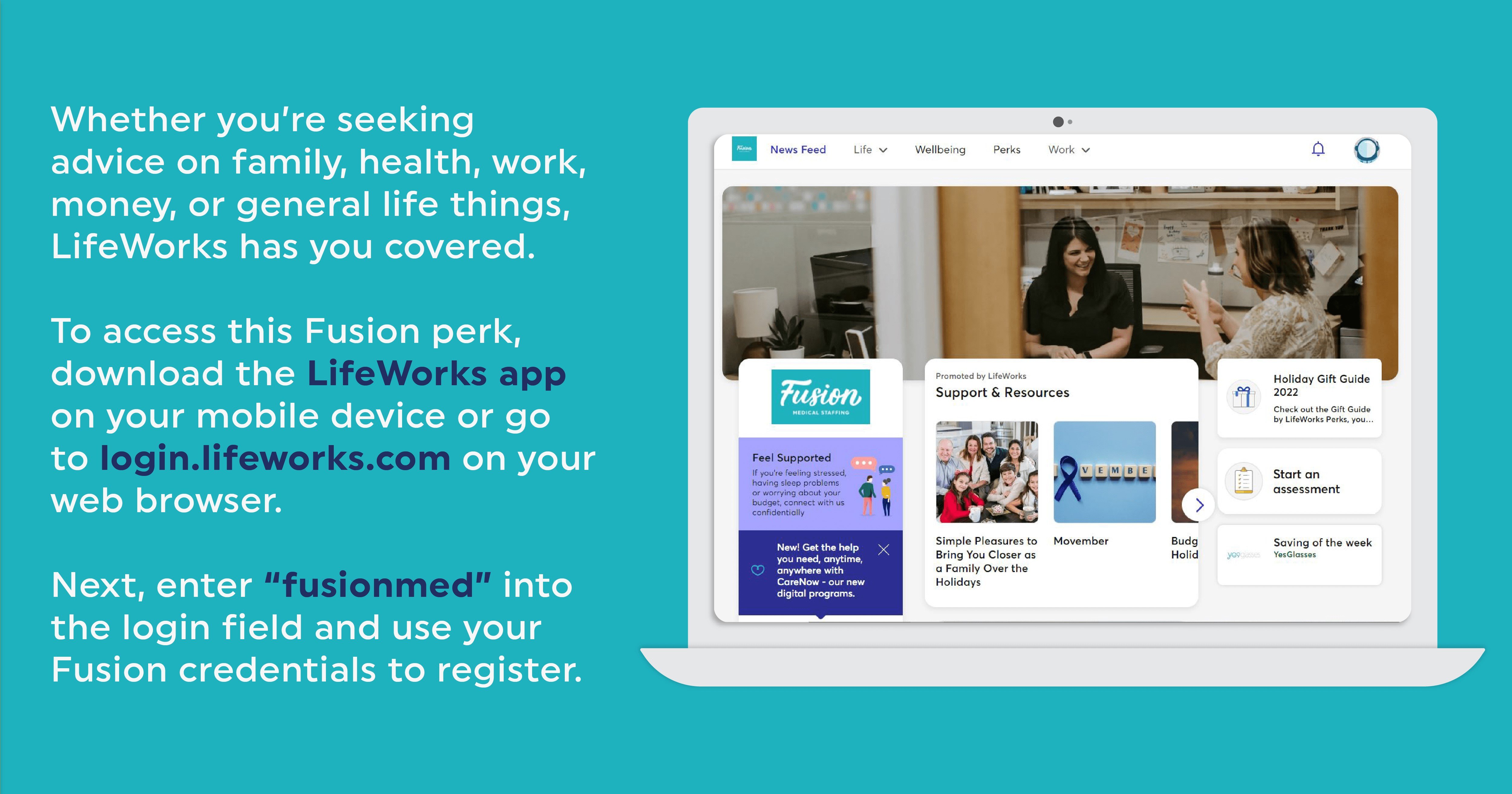 In addition to professional mental health services, Fusion's clinical team and recruiters are also there for you when you need them. Sometimes it's easier to talk to someone who gets it, and you'll find that with our clinical team and your recruiter.
"Often, travelers just want someone to talk to," said Casey Morrison, RN, and Fusion's Manager of Clinical Services. "It helps to have someone who is also clinical, because we understand what the traveler is saying and can empathize with their situation, as well as provide necessary feedback and recommendations."
Mental health is a special cause that hits close to home for the Fusion family. In fact, like the national studies show, many of us experience mental health conditions personally and/or know someone who does. Even the man who started it all, Sir Sam Wageman.
"My dad was diagnosed with bipolar disorder when I was young," said Fusion Medical Staffing's Owner and President, Sam Wageman. "My dad and I are extremely close and talk about this stuff a lot. That diagnosis is only a small part of him. Everyone has a story. The more we can talk about it, the more we normalize it. Nobody should be defined by a mental health diagnosis."
Because the people who make up the Fusion family take the time to understand the importance of mental health, we're able to foster a safe and open environment where we can share our struggles and ask for extra love and support, when needed, without fear or shame. And we take that Be the Change attitude out into our community to live our overall mission: To improve the lives of everyone we touch. One way we share the love for mental health is through the annual Warrior Walk, or run, dealer's choice. Erin Kinney, one of Fusion's Housing Coordinators and member of the Wellness Committee, leads the way. She said:
"For me, mental health awareness first impacted my life as a result of a dear friend sharing their mental health story with me. This was the first time I ever considered that people I know and love might put on a great smile, but be suffering in silence. As I experienced more of this with other friends and even co-workers, I decided that I wanted to bring this insight to our Fusion family.
As part of the Wellness Team, we wanted to plan some sort of annual event that could help open a discussion around mental health and hopefully result in changing people's perspective of the stigma that comes from talking about mental health. My hope for our Mental Health Awareness campaign and the Annual Warrior Event is to be a reminder for employees to offer one another a little bit more patience and consider maybe the person on the other end might be dealing with something tough.
We decided to partner with a local nonprofit and found The Collective for Hope (TCFH) to be a good fit. TCFH is an Omaha organization committed to providing free services to individuals and families experiencing grief and survivorship – specifically children, teens, families, pregnancy, and infant loss.
This year Fusion and all participating employees raised $4,000 to donate to TCFH!"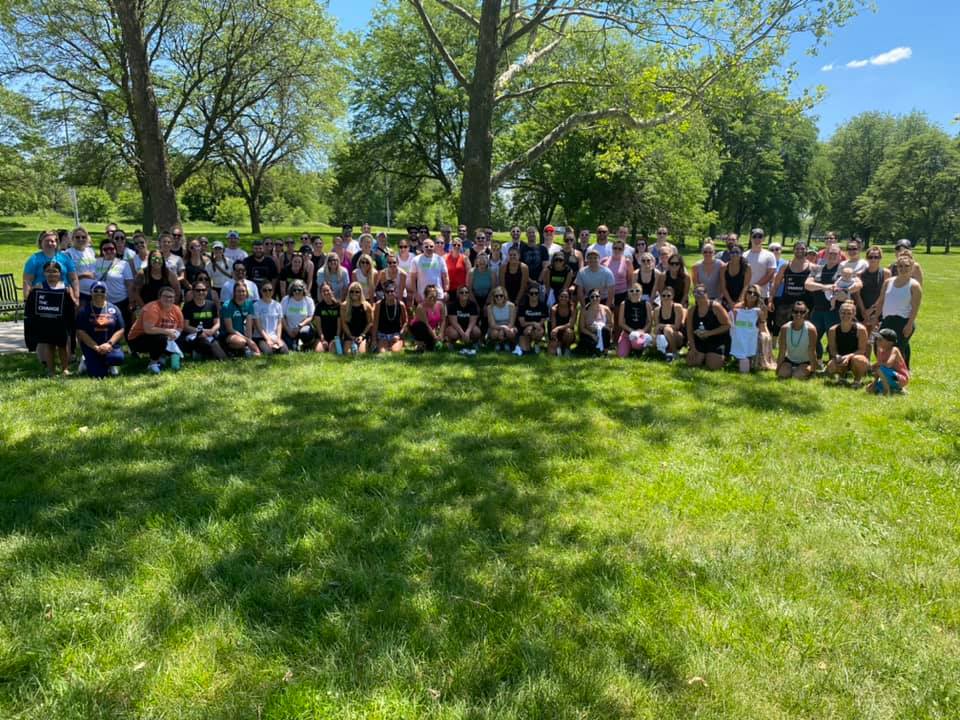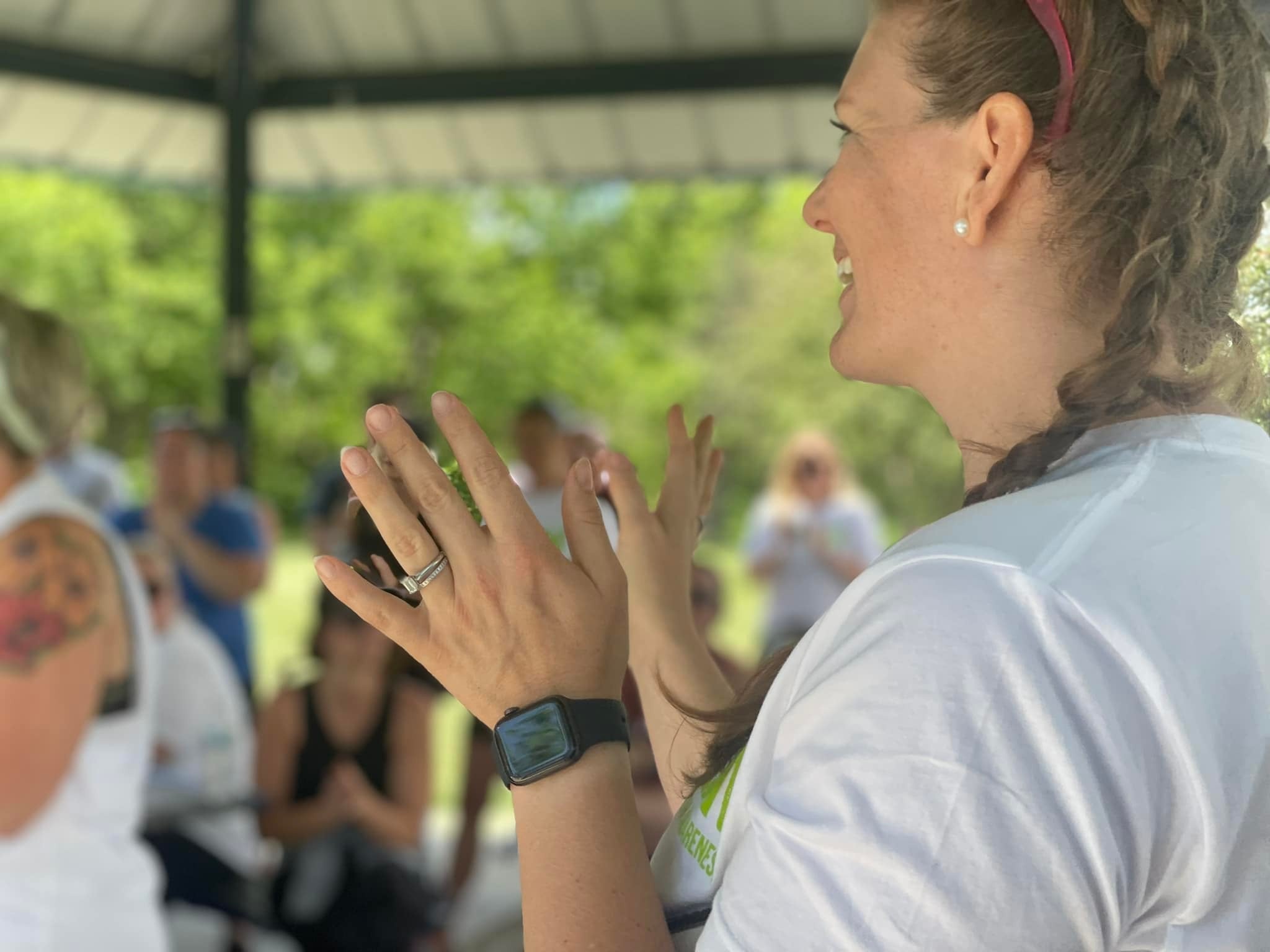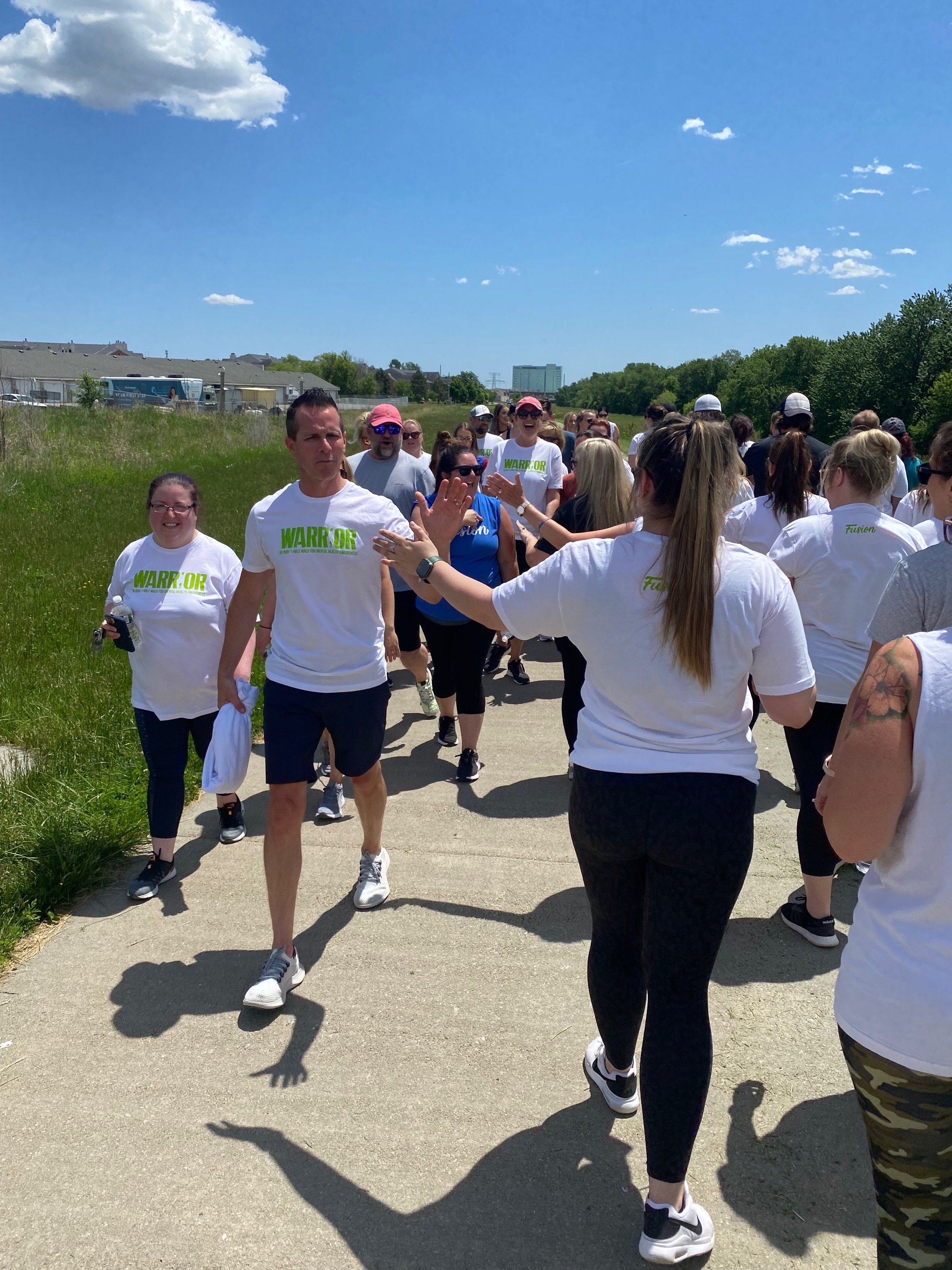 Your Fusion family is looking out for you on every day that ends in "y." If you need someone to lean on, give us a call. If you need a casual pep talk to get you through the day, we've got your back. If you need a little reminder that "you is kind, you is smart, you is important," we can do that, too. The point is your Fusion family is here for you, day or night, however you need us.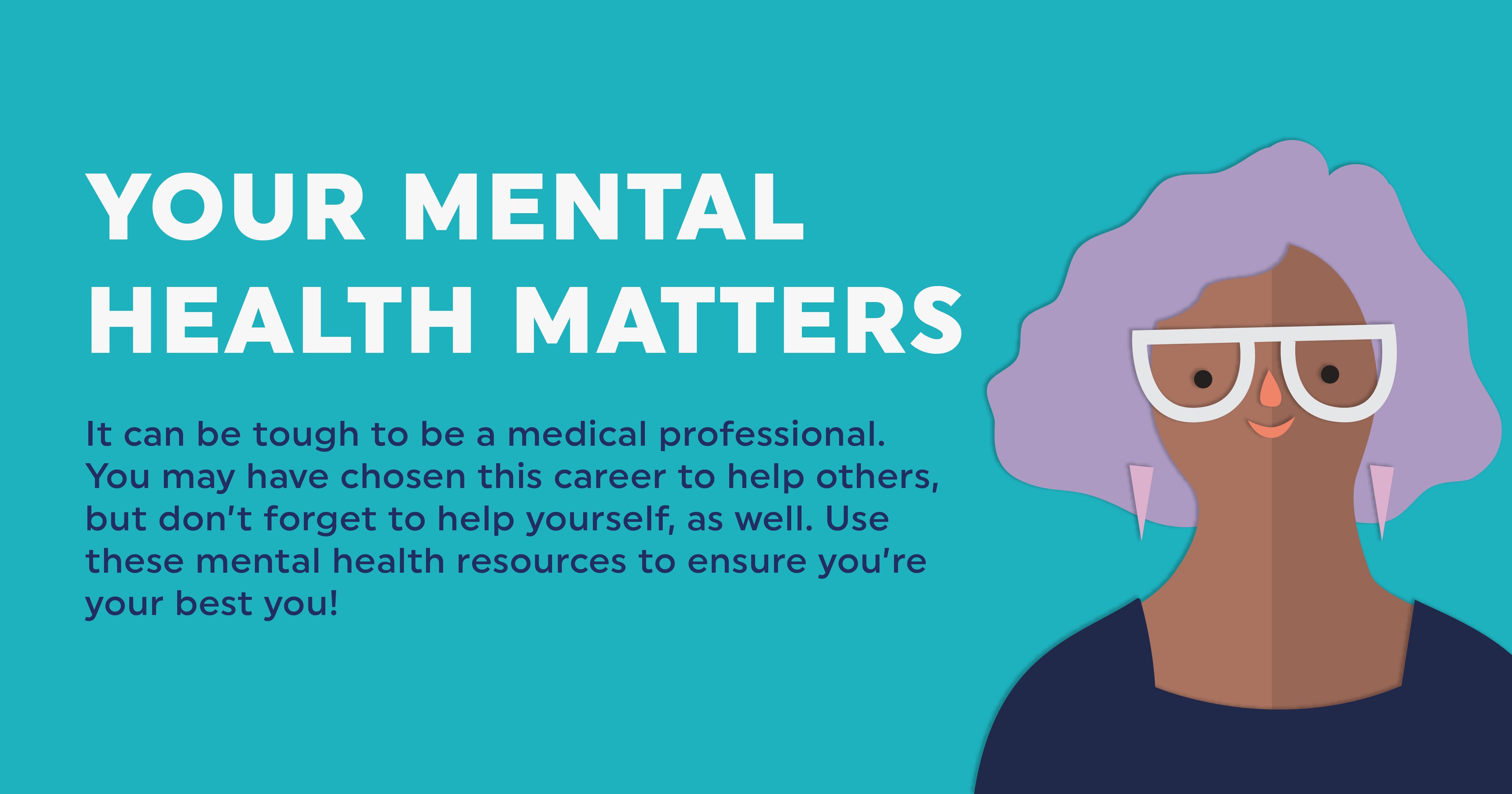 It can be tough to be a medical professional—that's why there aren't more you's in the world! While you may have gotten into the medical field to focus on helping others, you can channel some of that energy into your own health to ensure you're your best you, because it can be a challenge to care for others when we're not feeling our best. When we put in the work to reduce the stigma surrounding mental health, normalize mental health, increase mental health awareness, encourage treatment, and foster continued education, we become part of the positive change that makes the world go round.