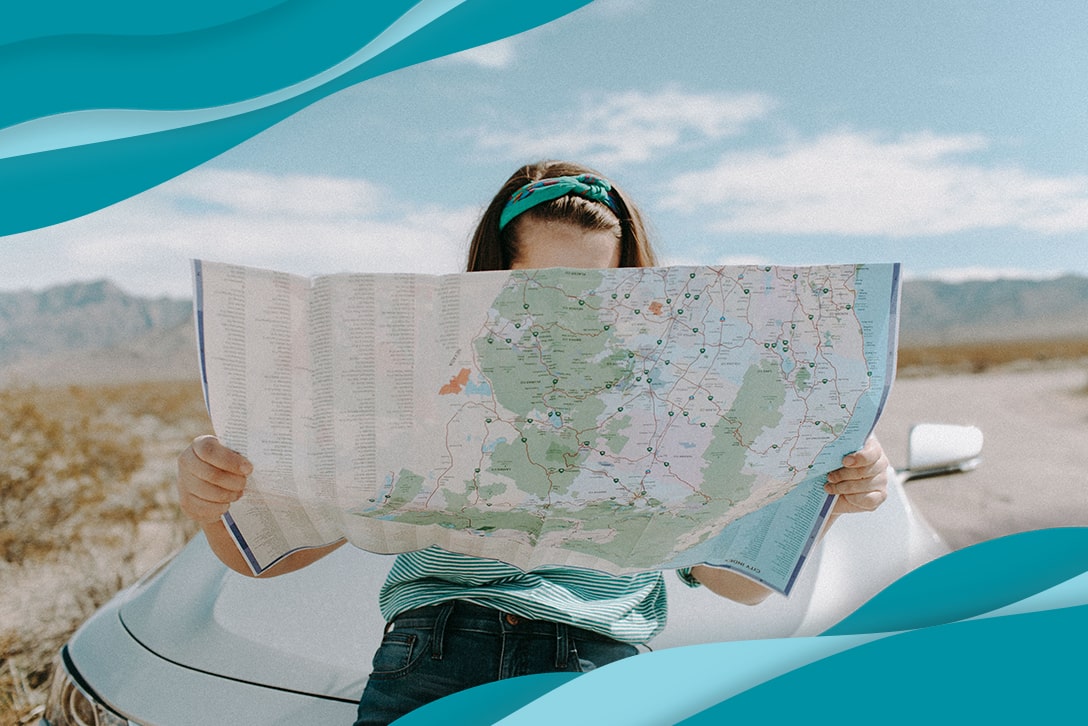 We might be a smidge biased, but we really do believe we're the bee's knees — and the main reason is because of you, our travelers. So, hello, traveler! And, thank you for being here.
Don't worry, we know that as a professional medical traveler, you're constantly being bombarded with ads from other staffing agencies. We're not here to tell you why Fusion is the best choice — instead, we're going to show you our process by explaining Fusion's unique travel step-by-step and traveler benefits, plus share real-life stories from travelers on why they chose Fusion.
How the Travel Process Works at Fusion Medical Staffing
Erase what you think you know about medical staffing from your brain, because Fusion Medical Staffing does things differently. While other staffing companies may rely solely on their recruiters to guide their numerous travelers, Fusion has a full village — including recruiters, client managers, compliance specialists, clinical liaisons, housing coordinators, and more — who are all ready to support you throughout your medical traveling career.
Before you jump into a professional med travel lifestyle, do your research to compare staffing agencies and available travel jobs across the board, and get a good idea of what's important to you, whether that's job location, compensation, shift type, or something else. Once you've found a company you feel like you can jive with, it's time for you to get the ball rolling.
To ensure nothing is unexpected, here are the ins and outs of Fusion Medical Staffing's travel process:
1. Submit an online application
So, you're interested in medical travel, you say? Step one is to submit an online application and don't forget to complete your Skills Checklist.
Once your application is received, Fusion's Application Specialists review your application information to make sure you have the right education, qualifications, and licensure. If it all checks out, the App Specialist will contact you for a brief phone interview. This is your chance to make a first impression, so don't hold back your awesomeness.
Pro tip: Be ready to interview in a moment's notice. Fusion's App Specialists are speed wizards and they could call you within five minutes of your application submission! Prepare yourself in advance for the interview and know the mistakes you should avoid.
Step no. 2: Chat with a Fusion recruiter
Now that you've submitted your application and talked with an App Specialist, it's time to pair you with a recruiter or a Recruiter Support Specialist. Because the App Specialists review traveler applications and resumes, it leaves more time for your recruiter team to focus on you and your career.
During your initial call with your recruiter, they'll ask you a bunch of questions to build your Fusion travel profile, and learn more about your job preferences, why now is a good time for you to travel, and what you're looking for in a recruiter.
Step no. 3: Get that offer
You've submitted your application and you've had conversations with an App Specialist and a recruiter—so what's next? Since the recruiter or Recruiter Support Specialist have already built your travel profile, it's time for the Client Manager to take over.
The Client Manager of your medical division then sends your professional profile to their contacts at medical facilities that match your job preferences, and if the facility is interested in you, you'll have a phone interview with the hiring manager.
Assuming you wowed the hiring manager (because let's be honest, we know you did), the facility will send a travel contract to your Fusion team within 24 hours. The moment your recruiter, Client Manager, or Compliance Specialist receives that offer, they'll email and call you to walk through the contract and first-day instructions together, plus ensure you complete any facility working requirements such as employment modules or clinical panels.
Step no. 4: To accept or not to accept—that is the question
The last and final step is all up to you, traveler, and that is to accept or not to accept your job offer. Don't worry—you have a full Fusion team to help you weigh the pros and cons and offer general support in your decision.
If you're ready to jump into the travel life, you'll have to prepare for your assignment in a few additional ways, and yes, Fusion is here to help:
Apply for necessary state licensure and certifications
Move to your new location
Secure short-term housing
If the offer wasn't quite what you were looking for, that's okay! Be real with your recruiter and they'll gladly look for more travel opportunities that are more aligned with your career goals. As one of Fusion's Sr. Recruiters, Aubrey Foley, said, "At the end of the day, we're just here to support you and be a good resource during your travel career."
How Fusion is better than the rest
From day one, you made a commitment to provide the best care possible for your patients across the country. Similarly, we made a promise to you on day one that we would make a positive impact in your life and the lives of your loved ones. When you become a Fusion traveler, you're more than just another employee, you're part of the Fusion family.
As a valued member of the fam, Fusion stays with you through your entire travel career journey. In fact, you'll keep the same recruiter during your travel adventure with Fusion, so that way, you can immediately build trust and you don't ever have to stress about starting over with someone new.
"A lot of other agencies will change traveler recruiters based on the region they're working in," said Aubrey. "At Fusion, you'll stay with the same familiar person throughout your entire experience."
Not only will you have the same OG recruiter, you also have a full team behind the scenes offering their unwavering support and assistance, whether you know it or not.
"We have our own individual teams that all work together so on the backend, there's at least six people working to get a traveler to an assignment," said Aubrey. "At other agencies, a recruiter is a traveler's only point of contact so they may not be as available to travelers as we are here at Fusion."
Day or night, rain or shine, your Fusion Family is here for you, and our current travelers can vouch for us.
After three years of traveling with Fusion, John said it's "by far one of the best choices of my life!"
"I've thoroughly enjoyed my time with the #FusionFamily," John said. "Here's to a lifetime of many more memories!"
"I have never felt so comfortable and at home as I do right now," said traveling Medical Lab Specialist, Norma Bivona. "The people and the benefits are great and to me, Fusion is a home. They care about me and I care about them. From day one, I felt like I was right where I should be."
What you get from traveling with Fusion
Fusion always makes sure you're covered and taken care of, not only with an experienced and reliable support team, but also with benefits that keep you protected financially, medically, legally, and mentally. As a Fusion traveler, you're guaranteed peace of mind knowing you're taken care of in the present, as well as in the future with these traveler benefits:
Weekly, tax-free per diem because we know how pricey good food, transportation, and lodging is
401k match because your future is important to us, too
Access to 24/7 phone counseling because your mental health matters
Full dental, vision, and health insurance because, well you know, you're a medical professional
Short-term disability because you can't predict the future, so if you can't work for some reason, you're covered
Life is less stressful when you know you're covered. Let Fusion take care of you while you care for your patients—we've got you.
At Fusion, we have a mission to improve the lives of everyone we touch—that includes you, dear traveler. Through a swift travel process and you calling the shots, Fusion will help you get where you've always wanted to go in the medical jobs you've dreamed of having. Start your adventure off on the right foot and become a Fusion traveler.