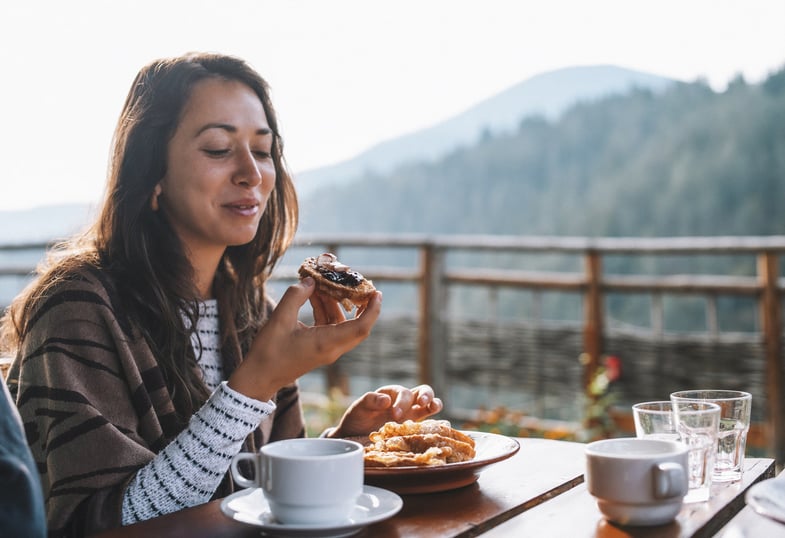 With travel job options, how do you decide where to go next? Maybe you have a goal to hit all the U.S. national parks or to try a different coffee shop in every city you work in. If you let your stomach lead and simply follow, then make your next stop in one of the mountain states!
Best Places to Eat in the Mountain States
Obviously, the mountain states are famous for, you know, the mountains. But did you know that this region of the U.S. is no slouch when it comes to delicious cuisine? In this foodie guide, we explored some of the best restaurants in three mountain states:
Salt Lake City, Utah
Image from visitsaltlake.com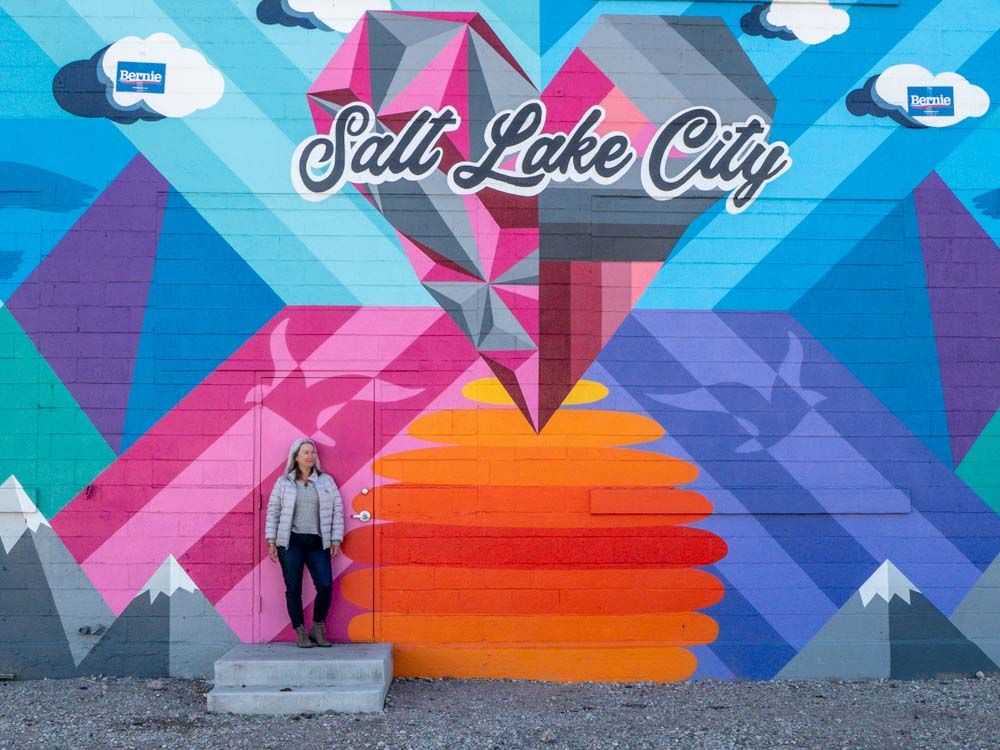 Salt Lake City is known for its skiing, but you'll need to fuel up when you're not on the slopes! If you're looking for a new travel assignment, consider venturing to Salt Lake City. While you're there, you can experience all the city has to offer, including mouth-watering flavors like the famous Utah fry sauce. (Somewhere between "a mixture of ketchup and mayonnaise" and "Thousand Island dressing." Give it a shot!)
Shooting Star Saloon
Price: $ (cash only)
Yelp review: 4 stars
Offers takeout
Vegan and vegetarian options
There aren't many things older than the state of Utah itself, but Shooting Star Saloon is one of them. In fact, the Shooting Star Saloon is the oldest continuously-operating saloon west of the Mississippi. If you're working a travel job near Salt Lake City, grab a pint and a bite from this all-time favorite pub.
Image from the Shooting Star Saloon Facebook page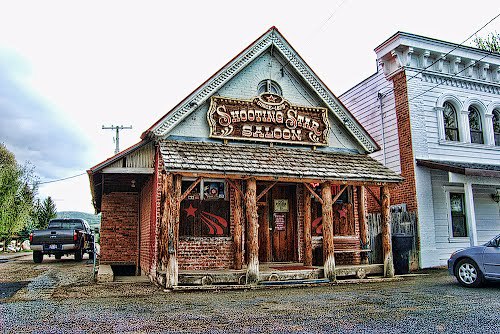 You won't find the Shooting Star Saloon in the big city. Instead, this local eatery is located in the sleepy mountain town of Huntsville, situated in the valley between Snowbasin and Powder Mountain resorts. But as soon as you walk in, you'll forget you're in the mountains because you'll be transported back to the Old West.
The food menu may be limited to only burgers and chips, but that just means that the burger is well worth it. As proof, Eater called it "one of the best burgers in the entire state." So, add this one to your bucket list and prepare yourself for a burger that's out of this world.
Wimpy and Fritz
Price: $$
Yelp review: 4.5 stars
Offers takeout and delivery
Vegan and vegetarian options
There's no wrong time for a taco, am I right? And if you're looking for Utah's finest, then look no further than Wimpy and Fritz. Don't let the name fool you — their menu is anything but wimpy.
Image from the Wimpy and Fritz Facebook page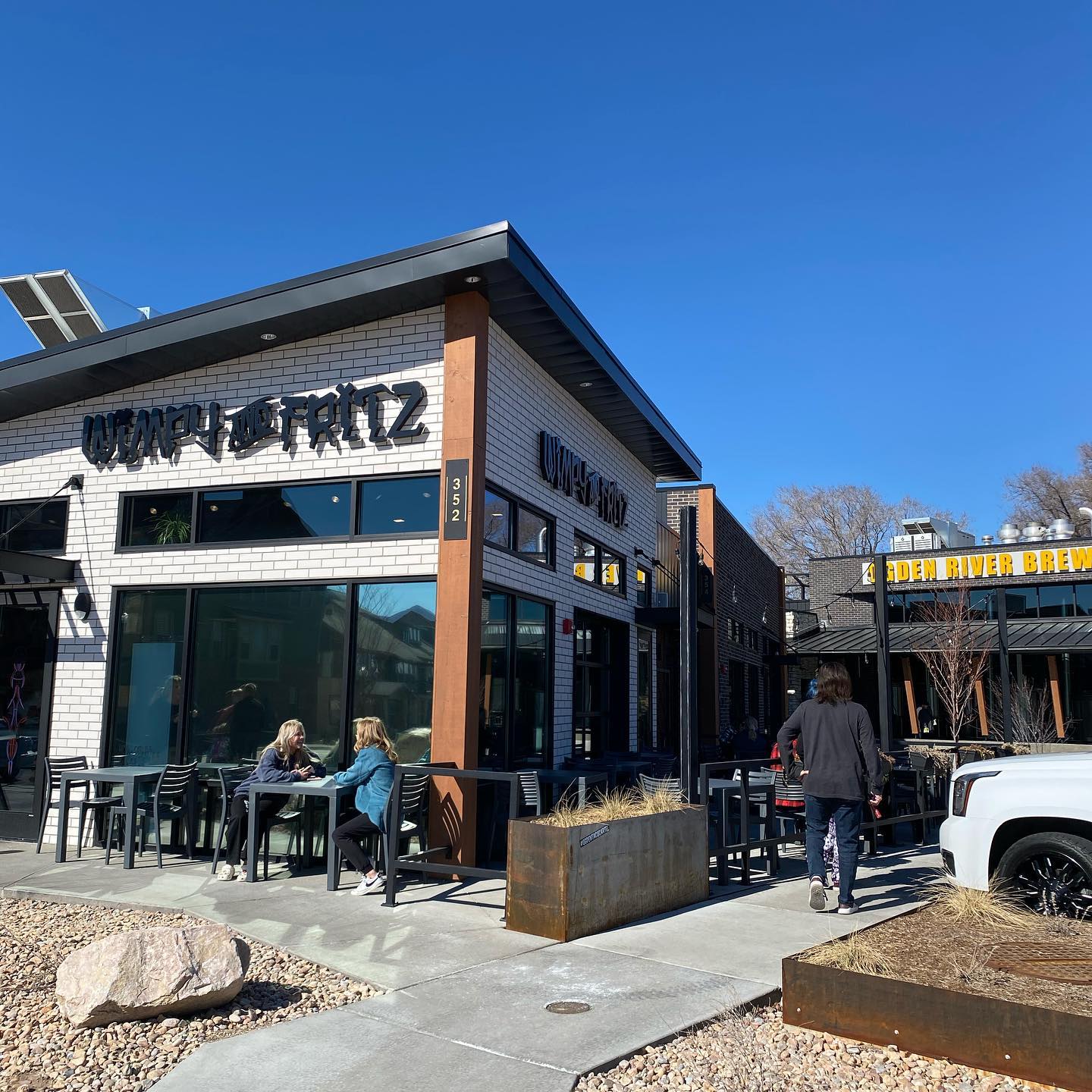 When you're working a travel assignment in Utah, Wimpy and Fritz is a must-try on your day off. From a pop-up tent to a food truck to a brick-and-mortar establishment, this Mexican restaurant is located in downtown Ogden, which is about a 40-minute drive from Salt Lake City.
Created by Lane "Lefty" Montoya and Brian Zinsmann, Wimpy and Fritz pays homage to Montoya's Mexican heritage. On the menu, you'll find a number of vegan tacos stuffed with jackfruit, hominy, or soy chorizo fillings. But a local fave is the Borracho por Vida taco — made with smoked carnitas blanketed in Chihuahua cheese and seared until perfectly crispy, served with a consommé for dipping and fideos on the side.
The Copper Onion
Price: $$
Yelp review: 4 stars
Takes reservations
Offers takeout
Vegan and vegetarian options
Everyone deserves a good night out on the town. When it's your time to shine, consider dining at The Copper Onion for a one-of-a-kind fine dining experience.
Image from The Copper Onion Facebook page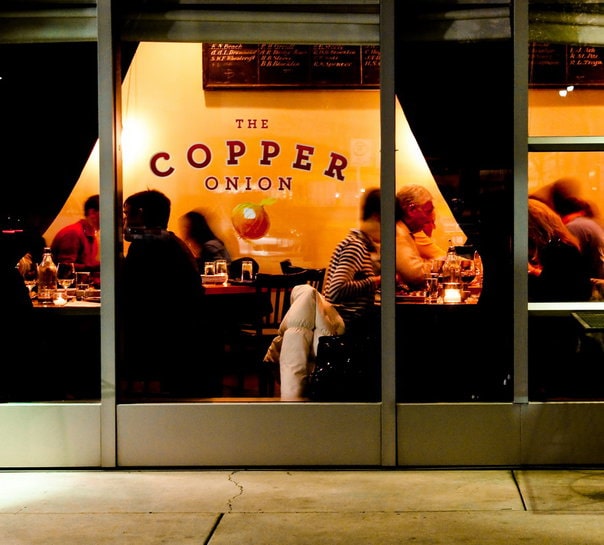 After serving as chef de partie at two-Michelin-starred Jean-Georges New York restaurants, Ryan Lowder finally decided to open his own place, The Copper Onion. Located in the heart of downtown, this American-fare eatery is popular for its lunch, dinner, and weekend brunch menu.
And this isn't your average menu — quite the contrary. The Copper Onion menu changes seasonally based on product availability. Mainstays you can always count on are the ricotta dumplings, patatas bravas, Wagyu beef stroganoff, and rainbow trout.
Like what you're reading? You may also like: Where to Eat in the American South
Denver, Colorado
Image from Denver.org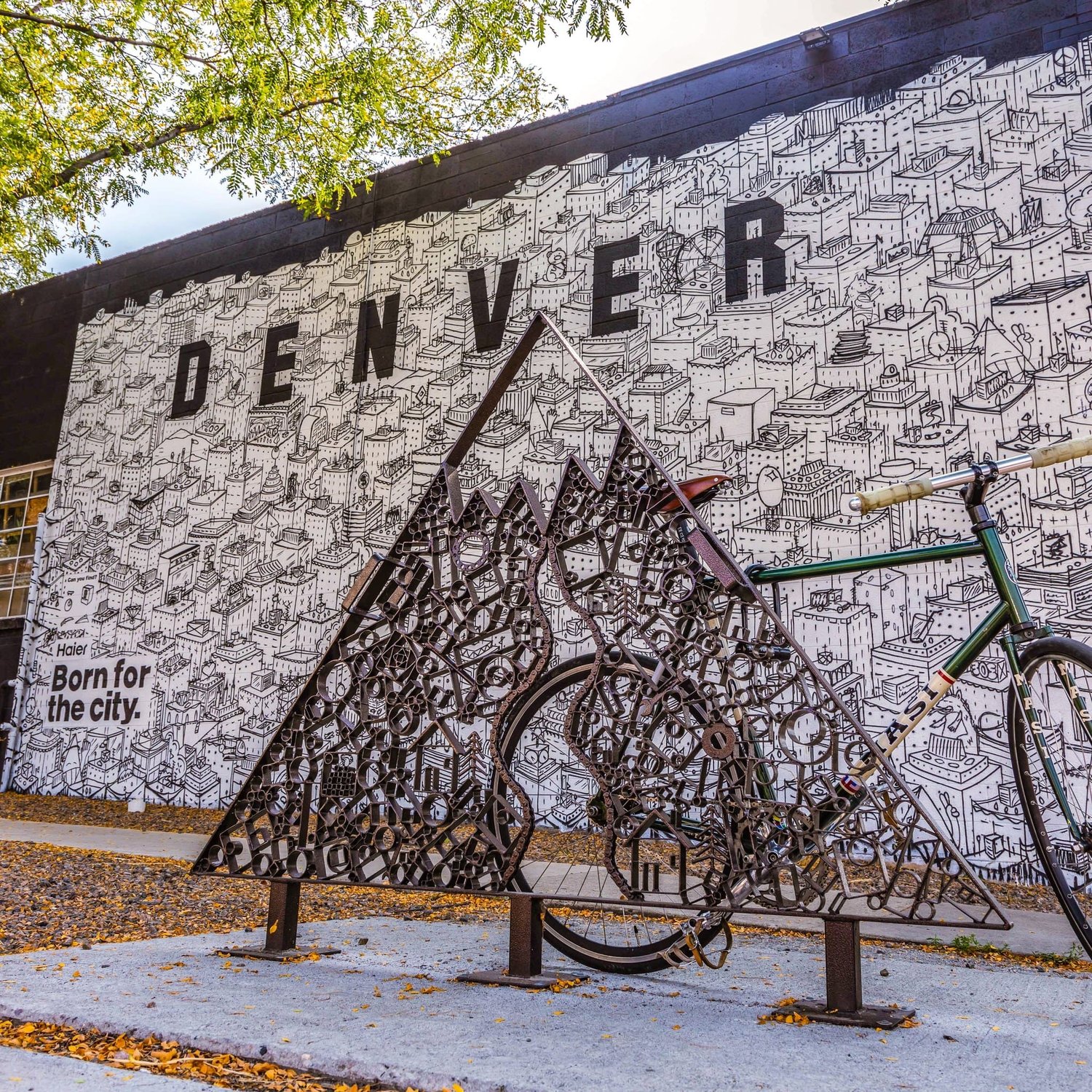 What can we say about Denver that hasn't already been said? Yes, there's majestic mountains, legal marijuana, and first-rate breweries. But what about the food? Denver's highly-underrated culinary scene is dripping in flavors you can only find in the Mile High City. If you're here on a med travel job, try out these three eateries.
The Ginger Pig
Price: $$
Yelp review: 4.5 stars
Offers takeout and delivery
Vegan and vegetarian options
What started as a mobile food truck is now a popular brick-and-mortar, thanks to chef-owner Natascha Hess and the family that hosted her as an exchange student in Beijing. If you have a hankering for Asian street-style food, visit The Ginger Pig to satisfy your craving.
Image from The Ginger Pig Facebook page
The Ginger Pig transports your tastebuds across the continent with one simple bite. No matter what you order from the extensive menu, you can't go wrong. From Korean-, Japanese-, or Chinese-style fried chicken to a Thai version of stir-fried cabbage to a Vietnamese spin on watermelon salad, The Ginger Pig has something for everyone. Pro tip: finish your meal with ube-frosted donuts topped with Fruity Pebbles — you can thank us later.
The Greenwich
Price: $$
Yelp review: 4.5 stars
Who knew you could get classic New York-style pizza in Denver? Chef Justin Freeman, a native New Yorker, brings the high energy and intense flavors of The Big Apple to the Mile High City through The Greenwich.
Image from The Greenwich Facebook page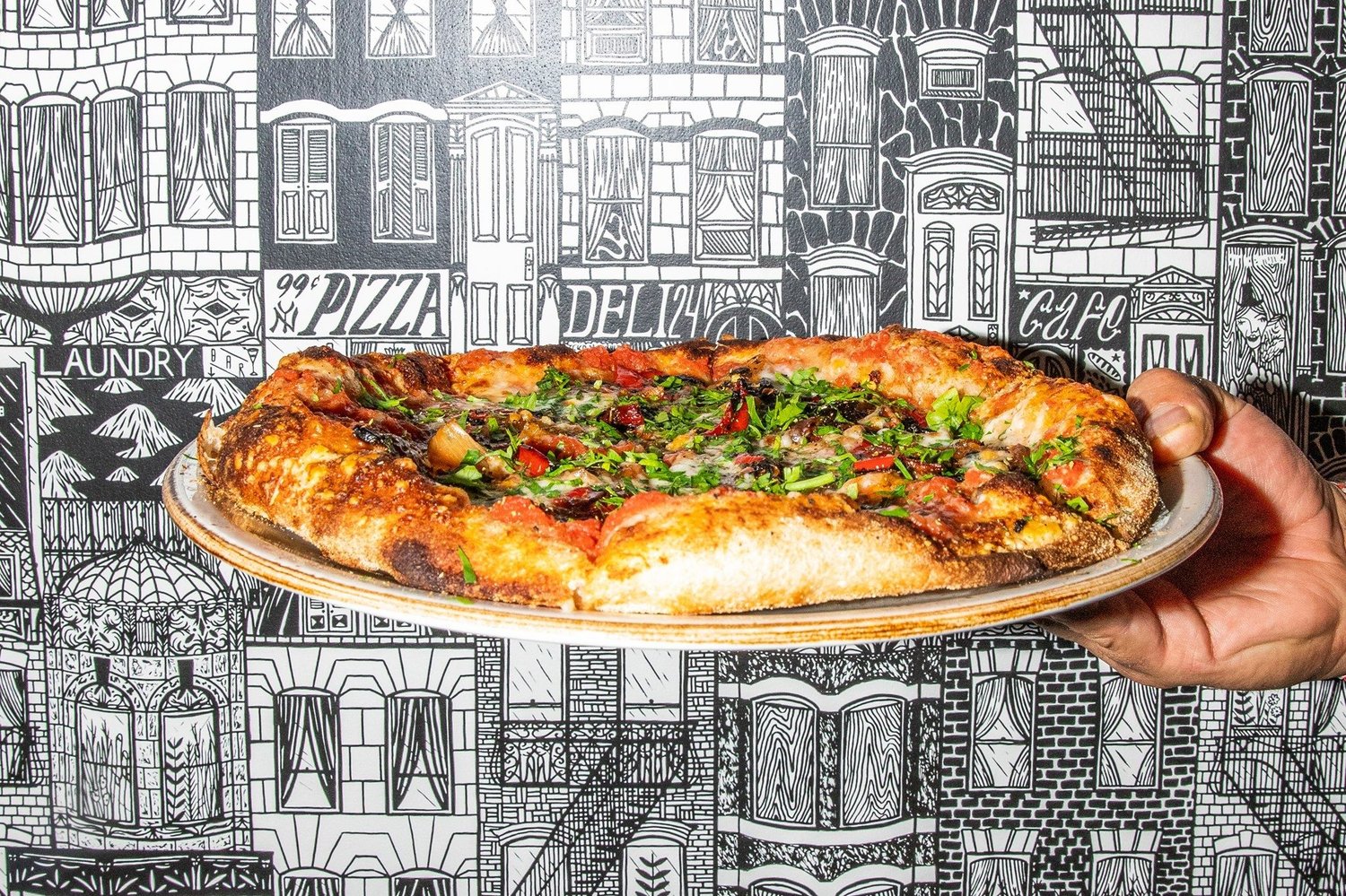 While The Greenwich boasts New York hustle, it's full of Denver heart. Here, you won't find a basic pepperoni pizza. Instead, you'll find New York-style pizzas elevated by mushroom conserva and crescenza cheese — you know, things that make your tastebuds dance. Inspired by New American and Mediterranean cuisine, everything on the menu is ingredient-driven and made with the freshest flavors around, so you won't be disappointed no matter what you order. Not in the mood for pizza? Try the Greenwich roasted clams or lemon-roasted chicken.

Spuntino
Price: $$
Yelp review: 4.5 stars
Offers takeout and delivery
Vegan and vegetarian options
What better way to increase your energy (and joy) than carbs? Give your body the boost it needs and dine at Spuntino. Inspired by modern Italian and Indian influences, you'll only find these unique flavors at Spuntino.
Image from the Spuntino Facebook page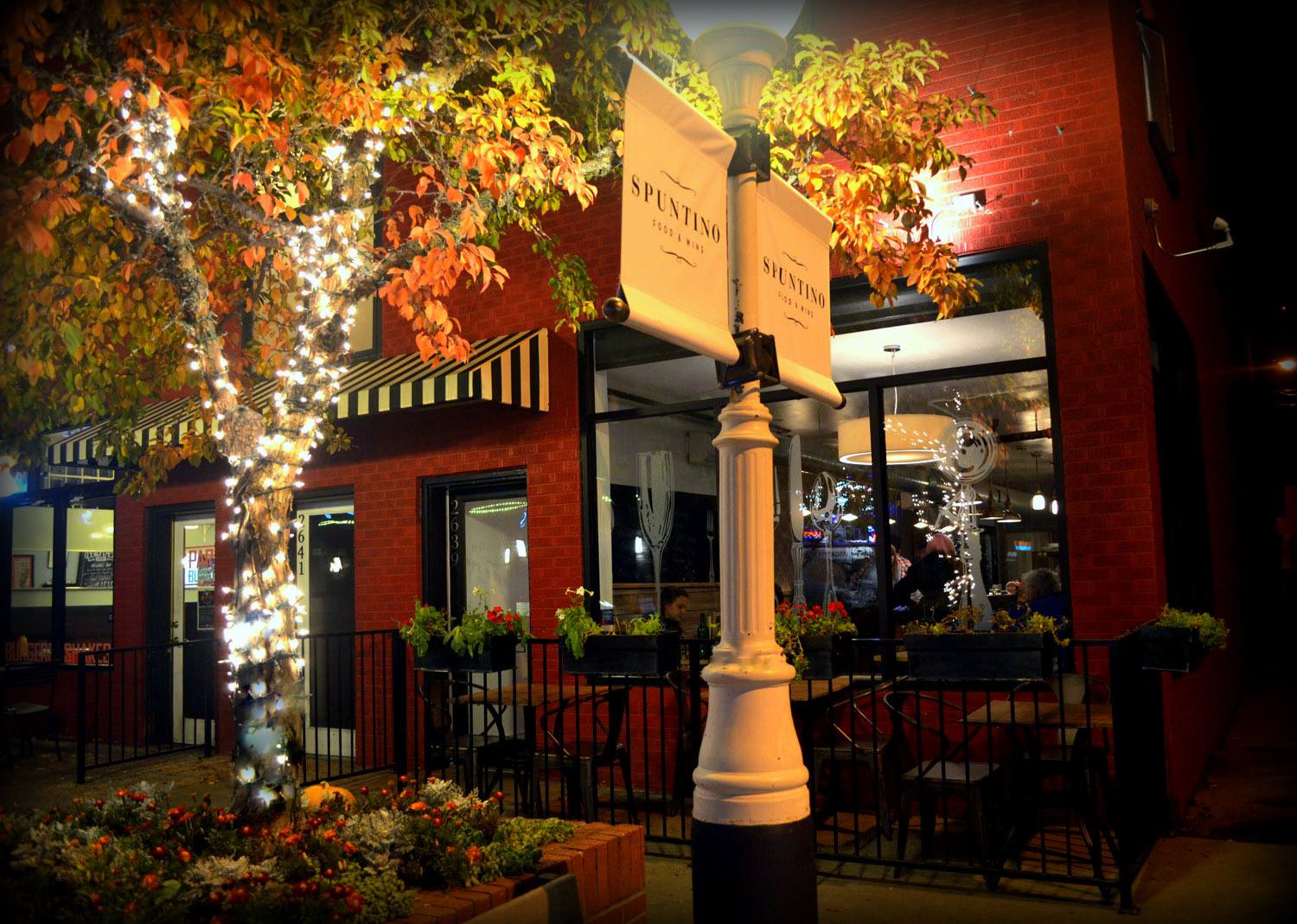 Power couple Chef Cindhura Reddy and Elliot Strathmann took over Spuntino operations in 2011 and by 2014, they were the new owners, and the restaurant had a whole new vibe. What started as a daytime café and gelato shop became the chef-driven eatery that local Coloradans know and love today.
While Chef Cindhura dominates in the kitchen, her husband and general manager Elliot oversees one of the city's most exciting beverage programs with uncommon wines from small producers as well as homemade amari and liqueurs. Not only can you get a good meal from Spuntino, but you can also pair that with a perfect drink. Like a 2-for-1!
Search for Colorado travel jobs
Phoenix, Arizona
Image from visitphoenix.com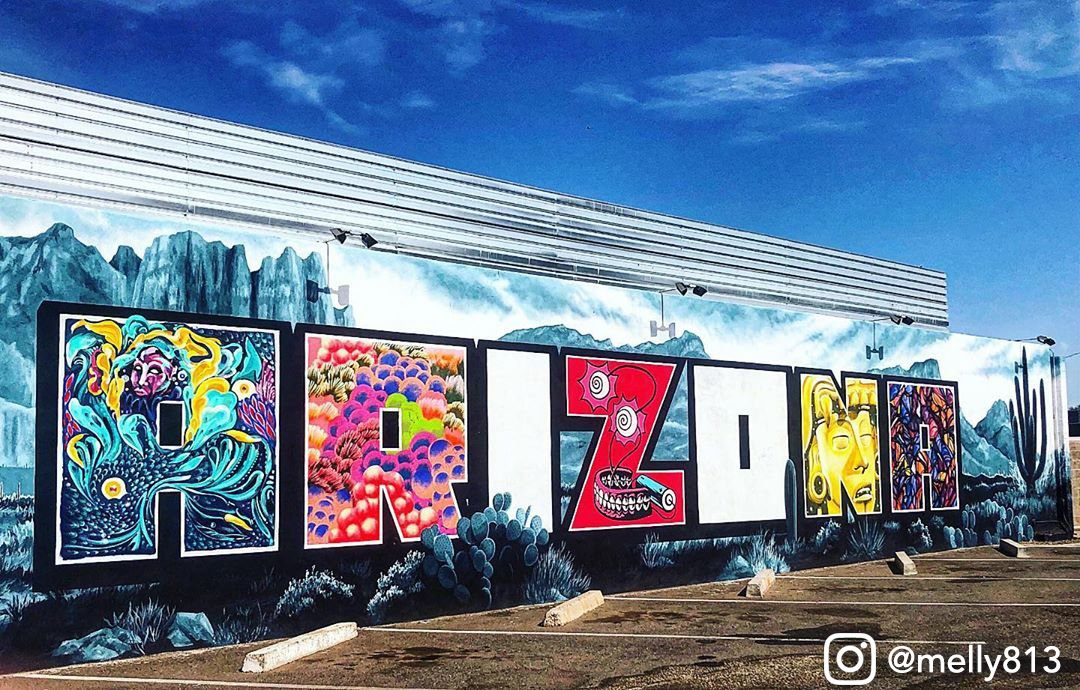 According to Indeed, there are more than 2,100 travel nursing jobs open in Phoenix. One of them could be yours! Treat yourself to these top restaurants in Phoenix while you're in the area.
Hush Public House
Price: $$
Yelp review: 4.5 stars
Takes reservations
Offers takeout
Vegan and vegetarian options
Get yourself a restaurant that can do it all. From butchering, curing, and smoking meat to hand-making pasta, Hush Public House definitely does it all. And it's your turn to experience it for yourself.
At Hush, chef and owner Dom Ruggiero taps into his arsenal of skills to delight diners from across the country. What's on the menu depends on what ingredients are in season. Some staples include crab hush puppies, date cake, and a deliriously good riff on Chicago's Italian beef made with a twist (the twist is that it's made with ox tail).
Dick's Hideaway
Price: $$
Yelp review: 4.5 stars
Offers takeout
Vegetarian options
If you're looking for a place to get away for the evening, head to Dick's Hideaway. Just like its sister restaurants, Richardson's and The Rokerij, Dick's is a go-to spot for New Mexican cuisine. It's uniquely adorned with 1980s-era Southwestern décor, so don't forget your leg warmers.
Open for breakfast, lunch, and dinner, this hidden gem brings visitors from out of town for an authentic taste of traditional New Mexican fare. You know, roasted garlic platters, bacon-wrapped shrimp, carne adovada — oh my. While diners may come for the blast-from-the-past decorations, they stay for the delectable and diverse flavors.
Fry Bread House
Price: $$
Yelp review: 4 stars
Offers takeout and delivery
Vegan and vegetarian options
Are you a paniphile? (That's the fancy way to say "lover of bread.") If yes, then you need to treat yourself to the deliciousness of Fry Bread House.
Image from the Fry Bread House website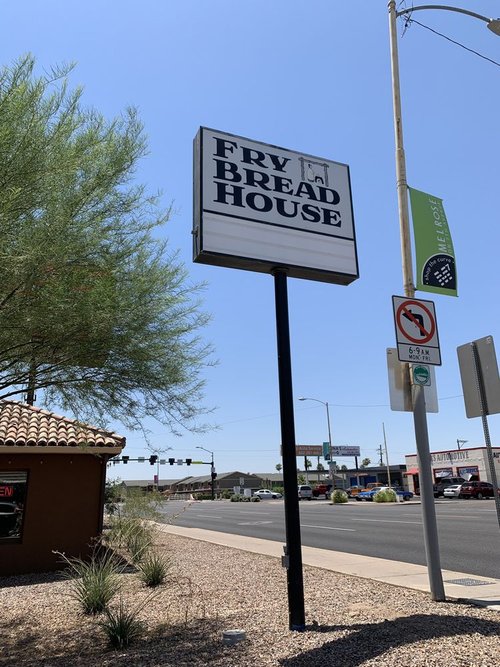 For over 20 years, this metro Phoenix dining staple (not to mention James Beard Award America's Classics winner) has delighted the community with Indigenous offerings. Here, you can find stews, tamales, and hand-stretched, head-sized fry bread.
As you could guess by the name, Fry Bread House specializes in puffy, golden brown, and delightfully greasy fry bread. Fill your bread with meat, beans, cheese, and various other savory combos, fold like a giant taco, and enjoy. If you have a sweet tooth, try the sweet fry bread with honey and sugar, chocolate, and butter.
Search for Arizona travel jobs
Your professional med travel career is in your hands, meaning you get to decide when you work, where you work, and how you work. When you're not working, eat your way through the mountain states and self-indulge. You work hard, you deserve it! And don't forget to share your foodie adventures with the rest of the Fusion fam!
Still hungry? Check out our other travel guides by restaurant in the Med Traveler's Foodie Guide series!