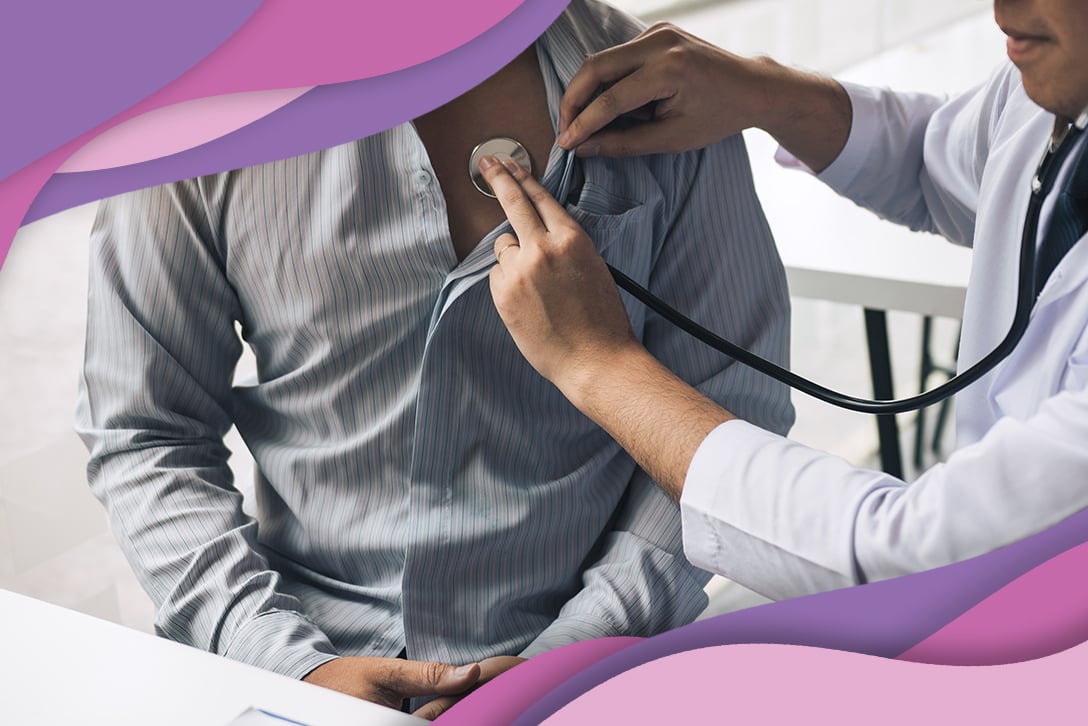 You want more opportunities, more advancement, a higher salary, and more personal fulfillment in your traveling medical career. So, what's next for you in the field of cardiovascular health? You can make it happen! Here's a to-do list of how you can increase your opportunities in your medical career.
5 Ways To Advance in a Competitive Field of Cardiovascular Professionals
No. 1: Become a mentor
Share your wealth of knowledge! Mentoring uses resources to improve both parties' skills, develop leadership roles, and create meaningful and lasting relationships among peers. As a mentor or a mentee, you get the opportunity to pinpoint strengths and weaknesses in your career and recognize areas for developing those skills.
Helping others in your field reach their full potential is both rewarding to you and beneficial to your field. Becoming a cardiovascular mentor can also help you build your personal and professional network. And who knows, maybe you could use a little expertise from your very own mentor, as well.
"Mentorship programs can really be a good resource when it comes to clinical based questions," said Fusion's student outreach coordinator, Melanie. "Plus! It's nice to meet other med professionals!"
No. 2: Check out scopes of practice
Doing some quick research online can give you access to an abundance of information. And you know what they say, the more you know!
The official scopes of practice are available for registered cardiovascular invasive specialists (RCIS) and registered cardiac electrophysiology specialists (RCES), plus guidelines for Invasive Cardiovascular Technology Personnel in the cath lab are available from the Alliance of Cardiovascular Professionals (ACVP). The ACVP caters specifically to cardiovascular technologists, registered nurses, and radiologic technologists in cardiac care.
When looking at ways to advance your career as a Cardiovascular healthcare professional, look for specialties that will continue to be on the rise in the next five years, like a cardiovascular technologist. According to the U.S. Bureau of Labor Statistics, the career outlook for a cardiovascular technologist is expected to grow by 14 percent year over year. Overall, the Cardiovascular profession is boomin' and these heart experts are increasing in demand each year.
No. 3: Get involved with memberships
There's no better way to educate yourself than by simply getting involved with other like-minded cardio professionals. One way to do so is through memberships! Memberships and subscriptions are a great way to network with other cardiovascular professionals. They may have tips and tricks to help you advance in your field, or to help you cope with the physical and mental fatigue that seems inevitable when you're hard at work.
To get started, explore these memberships for cardiovascular professionals like yourself:
No. 4: Expand your specialty focus
Are you in the right modality? Is there a whole other avenue in the cardiovascular field that you want to learn more about? See all the places you could go! From Cardiac Imaging to Cardiomyopathy, there are endless opportunities in this field, so do the research and find something that suits you and challenges you.
Fancy yourself something new? Take a peek at our list of traveling Cardiopulmonary specialties. As Cardio recruiter, Megan McQuillan, said, "The Cardiopulmonary field is an essential group in the travel industry" and you could become a cardio professional with Fusion Medical Staffing!
No. 5: Read more about cardiovascular care
There are many publications you can subscribe to stay up-to-date on what's happening in the world of cardiovascular care. A good rule of thumb is to read publications and professional research articles from the perspective of both a professional and a patient.
Check out a few of our favorites:
Some of our favorite good reads:
Working as a cardiovascular professional requires a specific skillset to help your patients overcome heart and cardiovascular issues. Working as a traveling medical professional allows you to work where you want while getting the most out of your cardiovascular profession. This career is expected to grow in demand and it also requires your own growth.
"It is pertinent to be prepared and proactive when considering professional travel," Megan said. "This could mean something as simple as making sure your resume is current, to checking the National Board of Respiratory Care (NBRC), to making sure your credentials are up to date."
If you want to start a career as a traveling cardiovascular professional, the timing has never been better!