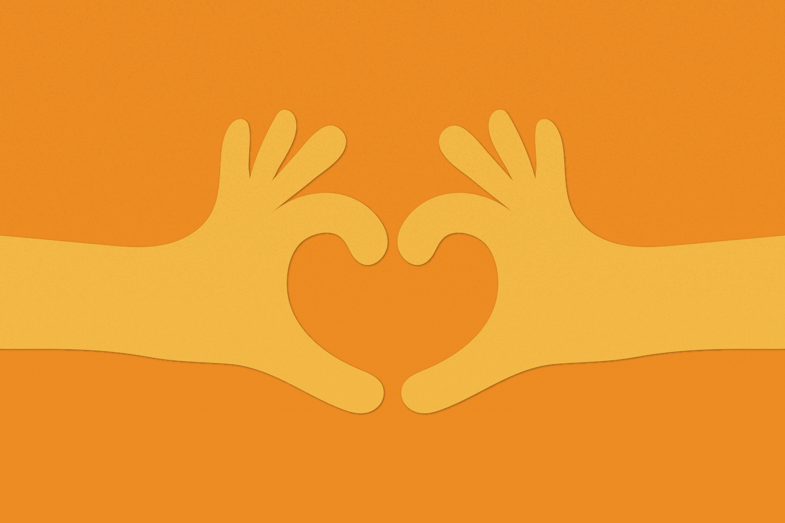 TBH, dating is hard. And it can be even trickier when you're moving to a new location every 13-ish weeks as a travel nurse or allied health traveler. But don't call it quits and give up on your dating life! Instead, put these tips for dating to good use and see what's out there — or rather, who's out there.
4 Dating Tips for Travel Nurses and Allied Health Travelers
1. Establish what you're looking for
Before you dive into the deep end of the dating pool, take the time to think about what you want. Whether you're looking to casually date or searching for your forever love, taking stock of what you want in a relationship will help you find someone fun who's on your level. To help narrow it down, ask yourself these questions:
💘 Why do I want to start dating?
💘 How much time do I want to put into dating?
💘 What kind of commitment am I looking for in a relationship — a serious relationship or something more casual?
💘 What are my personal goals and values, and how do they affect my dating decisions?
💘 Am I open to a long-distance relationship?
Enter the dating scene with a clear idea of what you want. Knowing what you're looking for in a partner, what kind of relationship you'd like to have, and how much time and effort you're willing to invest will help you determine if you're on the same page and will ensure your dating journey is a success.
2. Open yourself up to meeting new people
Now that you've established what you want, it's time to put yourself out there and meet new people on your travel nursing assignment or allied health travel job.
Meeting people is an important part of the dating process, and the good news is you can do so pretty much anywhere, including from the comfort of your own (temporary) home or even during a shift at work. The two most popular ways to meet people are through dating apps and in person.
Online dating and apps
Did you know that 30% of U.S. adults have used a dating app or site? If you haven't, it might be time to expand your horizons and become part of an online dating community. By taking advantage of dating apps and websites that cater to your travel nursing or allied health travel lifestyle, you can easily connect with potential partners in the same city no matter where your travel nursing assignment or allied health travel job takes you.
If dating websites and apps aren't really your thing, consider getting involved in a different kind of online community — like the Fusion Travelers Facebook group, the Travel Nurse HQ Facebook group, the Allied Travel Network Facebook group, or the Fusion Marketplace Connect Facebook group. Here, you'll have a chance to connect with other travel nurses and allied health travelers like you!
Meeting in person
It's no secret that technology has revolutionized dating. But it's not the only way to meet new people — there's always the fun, good old-fashioned way of traditional, in-person meet and greets. Who knows? Maybe the next date you meet in person will be the one that makes your heart skip a beat.
Luckily, you can venture to many places where you can mix and mingle to your heart's content. Think bars and clubs, libraries, coffee shops, gyms, or local events like Farmer's Markets or summer festivals. Plus, if you're traveling with a family or traveling with a pet, you can connect with a support group to help you, your kids, and your pets socialize in a new place.
"I met my boyfriend my first weekend on my first assignment in Oregon," said one travel nurse on Reddit. "We never would have met with our different specialties, but I chose to join a dog hiking meetup group. You aren't guaranteed to meet the love of your life, but it's a nice way to meet like-minded people in a new city! Now, we've been traveling the country together with our dogs, backpacking, adventuring, and loving our lives together despite being from opposite sides of the country. It doesn't always work out that way, but I think when you join groups like that, it helps."
As a travel nurse or allied health traveler, the place you'll meet the most people is the hospital or medical facility you're working in. So, what if you vibe romantically with a fellow nurse or another co-worker? Make sure you're aware of and understand the facility's policies about dating in the workplace.
Dating someone from your travel nurse assignment facility can be delicate. However, if done thoughtfully, it could be worth your while.
3. Be honest about your travel lifestyle
One of the best parts of being a travel nurse or allied health traveler is the unique flexibility to travel the country and explore various destinations. Of course, that freedom can feel more like a curse if you meet someone while working a travel job who fits your fancy. Thankfully, it's possible to make a relationship work as long as you have honest communication about your travel lifestyle from the beginning.
"I met my husband while on an assignment in New York City and kept extending my contract until after about a year I decided to stay," said another travel nurse. "The beauty of travel therapy and nursing is the flexibility. Maybe you'll end up meeting someone who makes you want to stay a little longer, too!"
The thing about dating as a medical traveler is that you're always one contract away from a new destination, a new home, a new workplace, and a new community of people. Being upfront and honest about your travel lifestyle will help set expectations in any relationship you enter — romantic or otherwise.
4. Set boundaries and manage expectations
While they may seem intimidating, boundaries in relationships protect your physical and emotional well-being, while also keeping your relationship balanced. By setting boundaries and managing expectations early on, you can ensure that each person's needs are being met while also allowing space to grow together.
"Boundaries establish what we feel okay with and don't feel okay with in a relationship," said Janet Park, MS, LMFT, and therapist at Healing Phoenix Therapy. "In that vein, boundaries are important because they serve a critical role in establishing safety and trust in a relationship."
But how exactly do you set boundaries with a new person in your life? The key is to identify your needs and limitations and communicate them openly with your date. On the flip side, it's also important for your partner to do the same. Once the boundaries have been established, practice leading by example and respecting each other.
"The goal is to work together to find a place where both of you are honoring and respecting each other's boundaries and needs," said Park.
Another thing to remember about boundaries is that they can change as we grow and evolve. What was acceptable in the early stages of a relationship may become less so as time progresses, or vice versa. It's essential to stay open-minded and be willing to communicate openly and honestly about what's working and what isn't.
No two people are exactly the same, so it's important to remember that there's no one-size-fits-all approach when it comes to establishing boundaries. No matter your profession, the most successful romantic relationships involve those who are willing to be open, honest, and flexible when it comes to boundary setting. With a little bit of effort, you can make sure your dating experience kicks off on the right foot.
Dating as a travel nurse or allied health traveler can feel like an uphill battle but using these dating tips can help you find exactly what you're looking for. While it may require some extra effort to find potential dates, there are also many one-of-a-kind opportunities that come with being a medical traveler.
When you're ready to woo or be wooed, start by establishing what you want, opening yourself up to new people, being honest about your travel lifestyle, and setting boundaries. Whether you're looking for something casual or more serious, relationships can happen anywhere — even when you're on the go.