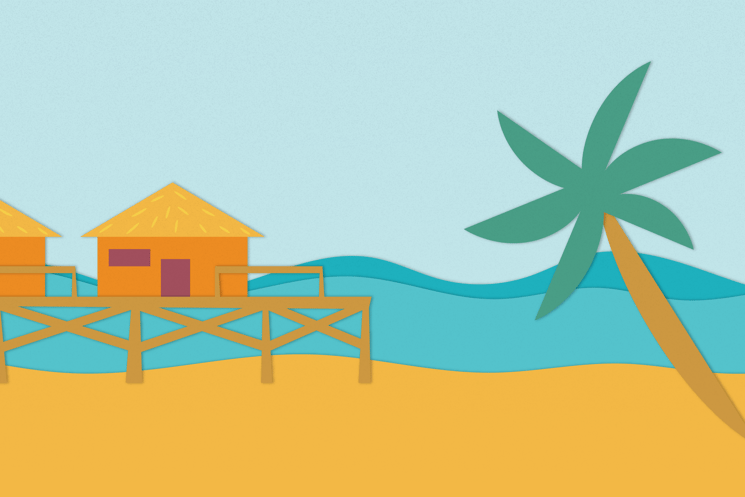 From the calming sound of waves crashing against the shore to the satisfying feeling of sand between your toes, there are few things in life that beat a day at the beach. Not only does visiting the beach allow you to relax and unwind after a long shift at the hospital or other medical facility, but it can also increase your mental health resiliency. When it's time to choose your next travel job, consider traveling by beach to one of these prime destinations.
Travel by Beach: 6 of the Best U.S. Beaches for Medical Travelers
Venice Beach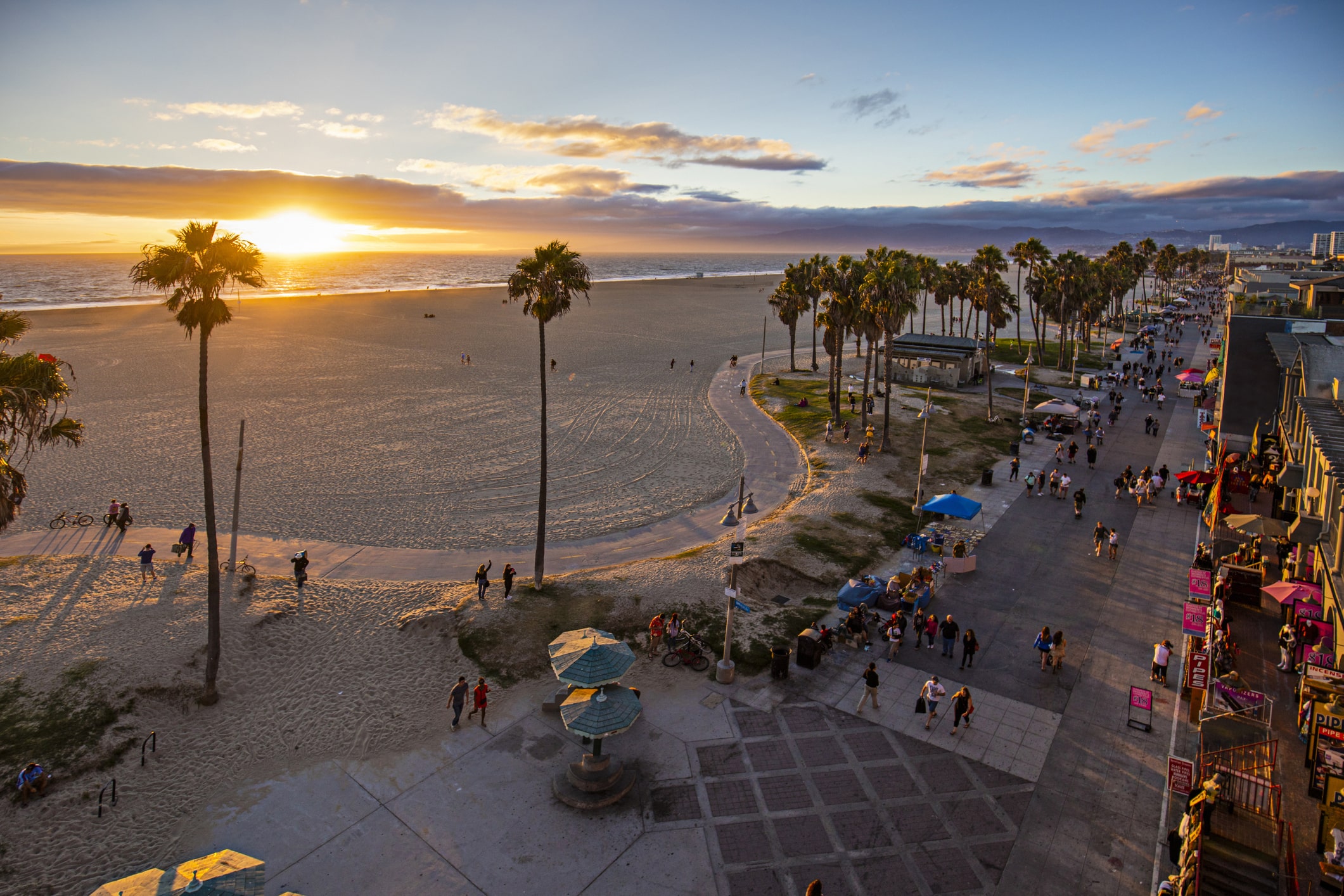 Did you know that California is home to more than 420 public beaches? While each one has something unique to offer, the best of the bunch is Venice Beach.
Venice Beach is one of the most iconic destinations in LA, and once you've experienced it for yourself, you'll see why. A variety of activities for all ages including surfing, swimming, shopping, dining, and people-watching, combined with a lively boardwalk filled with street performers and vendors means Venice Beach has something for everyone.
Whether you're looking for an exciting day out in the sun or just want to relax on the sand while taking in the scenery, Venice Beach is sure to provide an unforgettable experience.
Things to do at Venice Beach in California
🏖️ Take a stroll along the Venice Canals
🏖️ Explore the Mosaic Tile House
🏖️ Keep fit at Muscle Beach
Search for California travel jobs
Jones Beach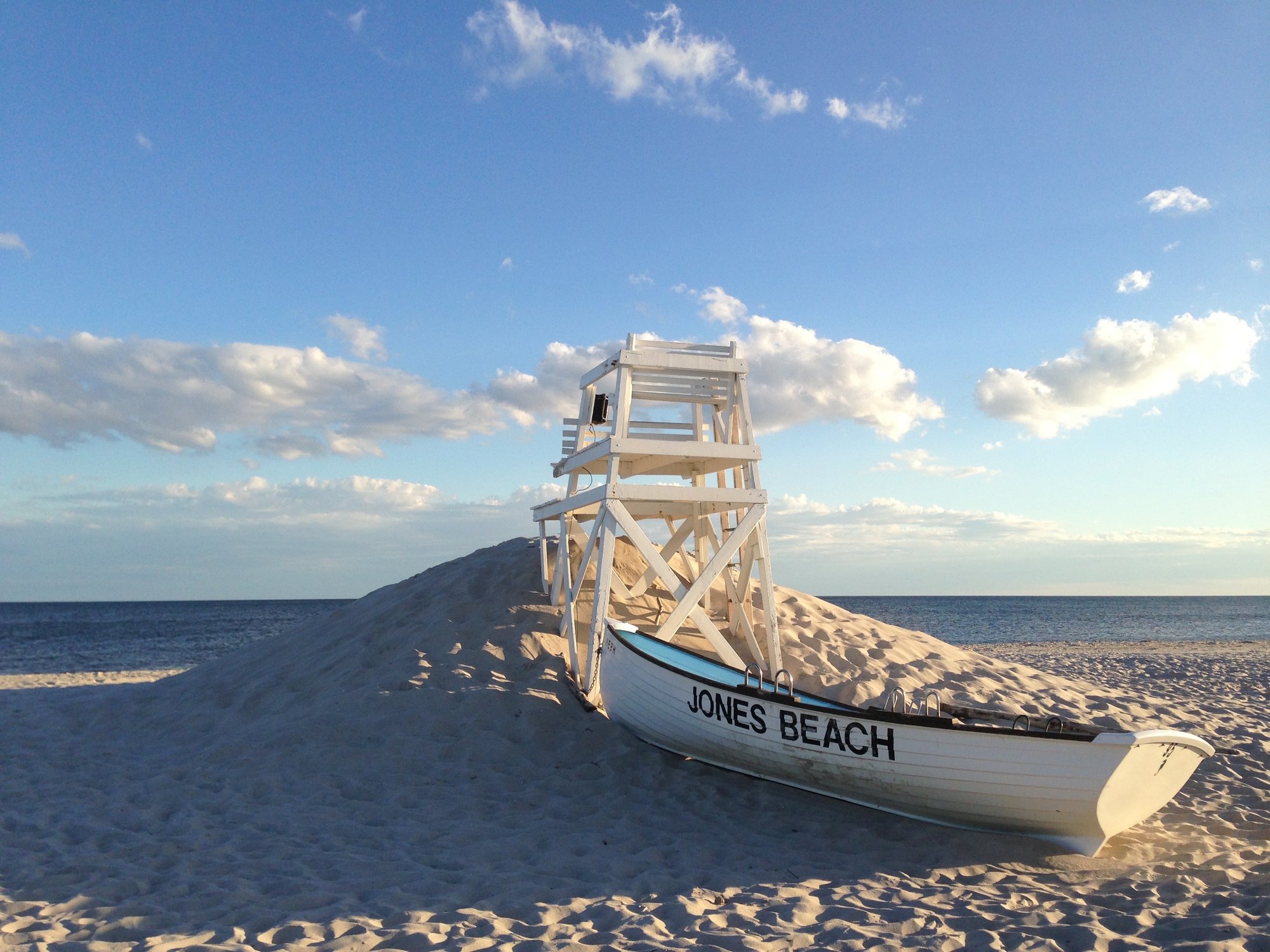 New York may be famous for its empire state of mind, but it's no slouch when it comes to breathtaking beaches. If you're working a travel nursing job or an allied health travel job in New York, don't miss out on Jones Beach!
Whether you're an honorary New Yorker or a first-time visitor, Jones Beach is a popular destination for locals and tourists alike. Located on the south shore of Long Island just outside of Long Beach, Jones Beach offers miles of sandy beaches, picnic areas, and trails just waiting to be explored.
This East Coast beach is also home to a number of cultural events throughout the year like concerts, festivals, and sporting events. With close proximity to New York City and Long Island, Jones Beach is an ideal escape from the hustle and bustle of city life.
Things to do at Jones Beach in New York
🏖️ Catch some waves on a surfboard
🏖️ Attend a summer music festival
🏖️ Challenge your friends to a game of mini golf
Search for New York travel jobs
Like what you're reading? You may also like: Best Summer Places To Take an Assignment for Adrenaline Junkies
Whitecap Beach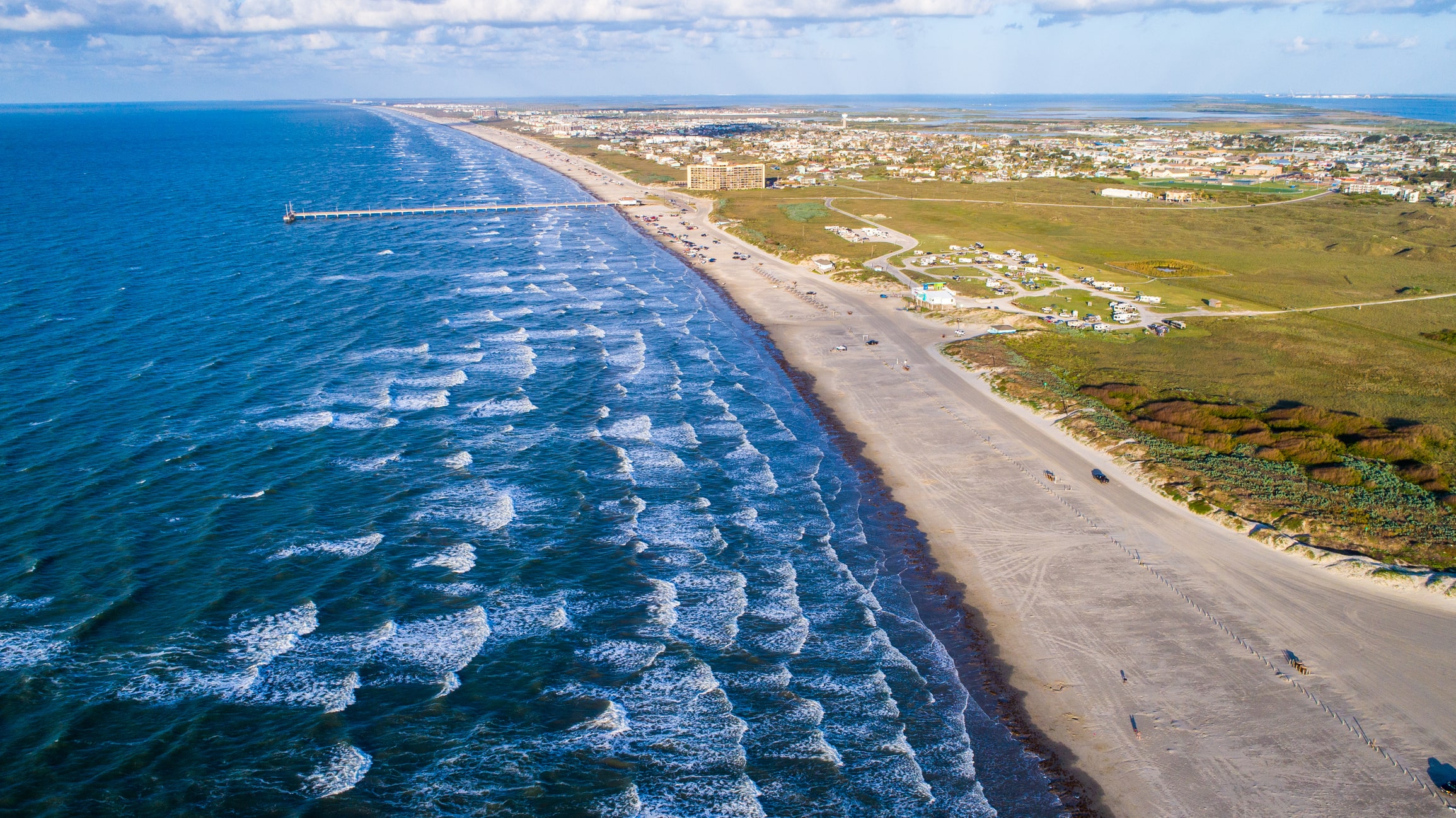 Looking for a white sand beach with exquisite views and plenty of entertainment? Look no further than Whitecap Beach on Padre Island. Stretched along the Gulf Coast, this beach has miles of serene shoreline views that can't be beaten.
With swimming, fishing, boating, kayaking, and surfing available, Whitecap Beach is a popular destination for beachgoers of all ages. Not only can you find thrilling outdoor adventures at Whitecap Beach, but you can also get an adrenaline rush from one of the nearby amusement parks. And afterward, treat yourself to some of the best eateries in the Southwest. From seafood shacks to roller coaster rides, it's no wonder so many people flock to Whitecap Beach each year.
Things to do at Whitecap Beach in Texas
🏖️ Visit the Wildlife Rescue Center at the Texas State Aquarium
🏖️ Go horseback riding along the beach shore
🏖️ Rent a kiteboard and let the wind guide you
Buckroe Beach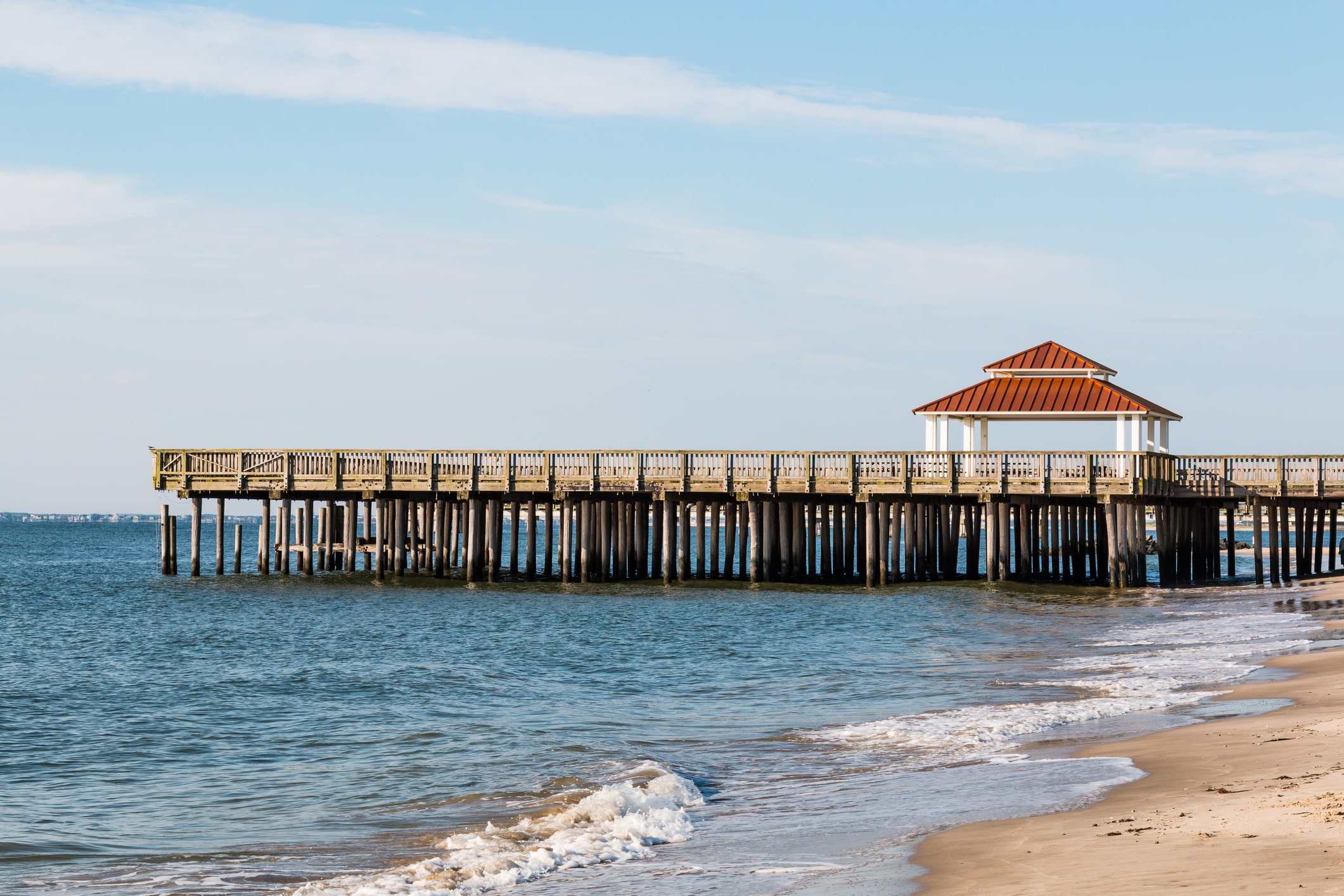 Interested in U.S. history? Head over to Buckroe Beach in Hampton. Steeped in history, Buckroe Beach dates all the way back to the 1600s when colonists first arrived on the shores of Virginia. Back then, the area was used as a strategic military site during the Civil War and World War II. One of the oldest parks and recreational areas in the state, Buckroe Beach is known today as a go-to destination for the whole family.
Located on the Chesapeake Bay in Hampton, Buckroe Beach offers more than sandy beaches and beautiful bay views. For those looking for a change of pace, Buckroe Beach provides a tranquil atmosphere to relax, swim, and fish.
Additionally, visitors can explore nearby local attractions like Fort Monroe or take advantage of shopping opportunities at The Power Plant Shopping Center. Whether you're looking for a day trip on your day off or planning an extended vacation getaway, Buckroe Beach has what you're looking for.
Things to do at Buckroe Beach in Virginia
🏖️ Take a kayak tour on the water
🏖️ Experience the Virginia War Museum
🏖️ Take your swing at a game of golf
Search for Virginia travel jobs
Mayflower Beach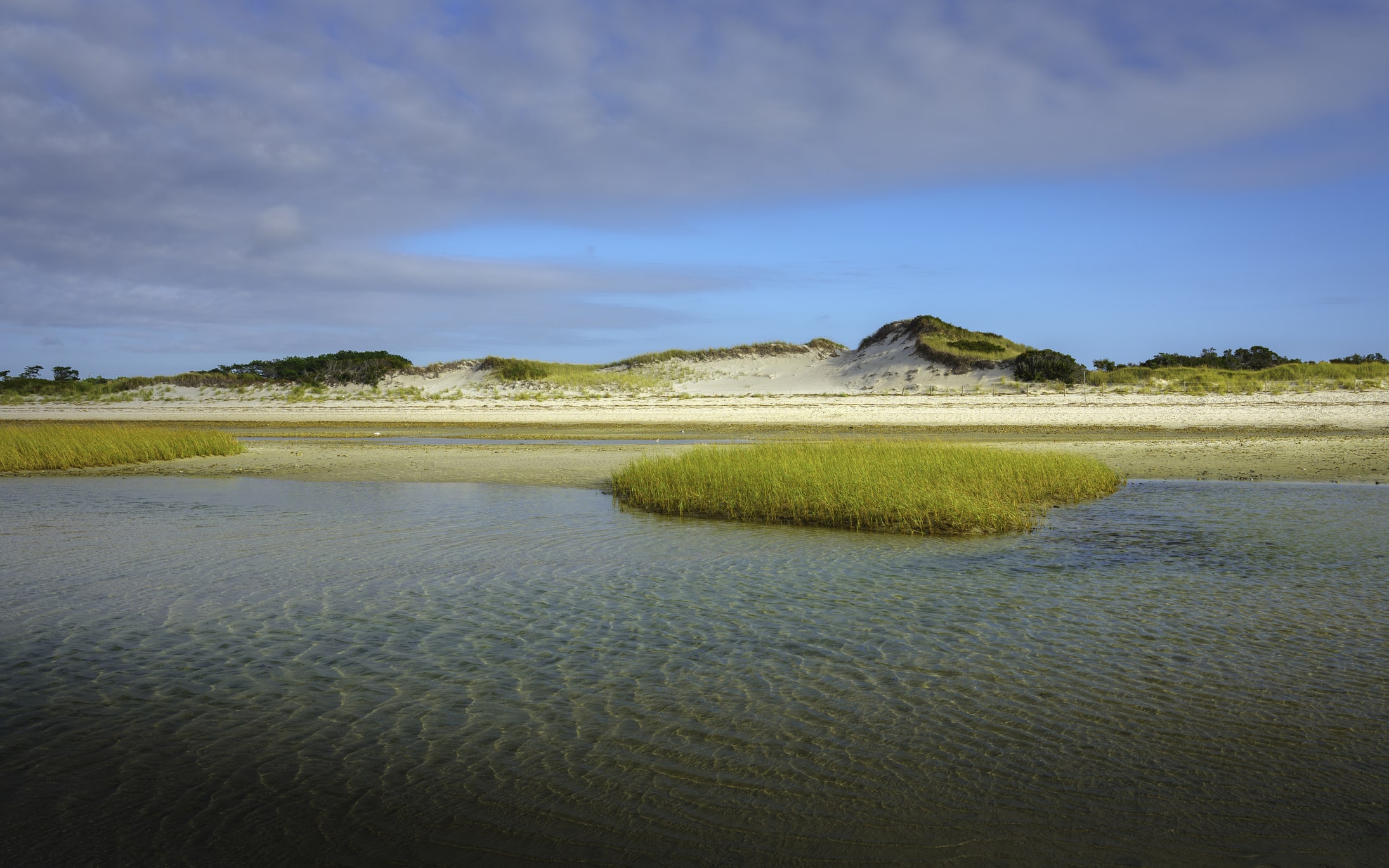 While you may not find mayflowers in bloom at Mayflower Beach, you will find calm waters and an abundance of powdery sand. Whether you're in need of some vitamin D after hours indoors or in search of some peace and quiet, Mayflower Beach has you covered.
Right on the shore of Cape Cod, Mayflower Beach has unbelievable views of Nantucket Sound and its surrounding wetlands, making this beach a local fave. From sunbathing on pristine white sand beaches to participating in a myriad of water activities, Mayflower Beach is great for loungers and adrenaline junkies alike.
Things to do at Mayflower Beach in Massachusetts
🏖️ Hop aboard a whale-watching cruise
🏖️ Reserve tickets for a show at Eventide Theatre Company
🏖️ Get a birds-eye view from a parasail
Search for Massachusetts travel jobs
Nags Head Beach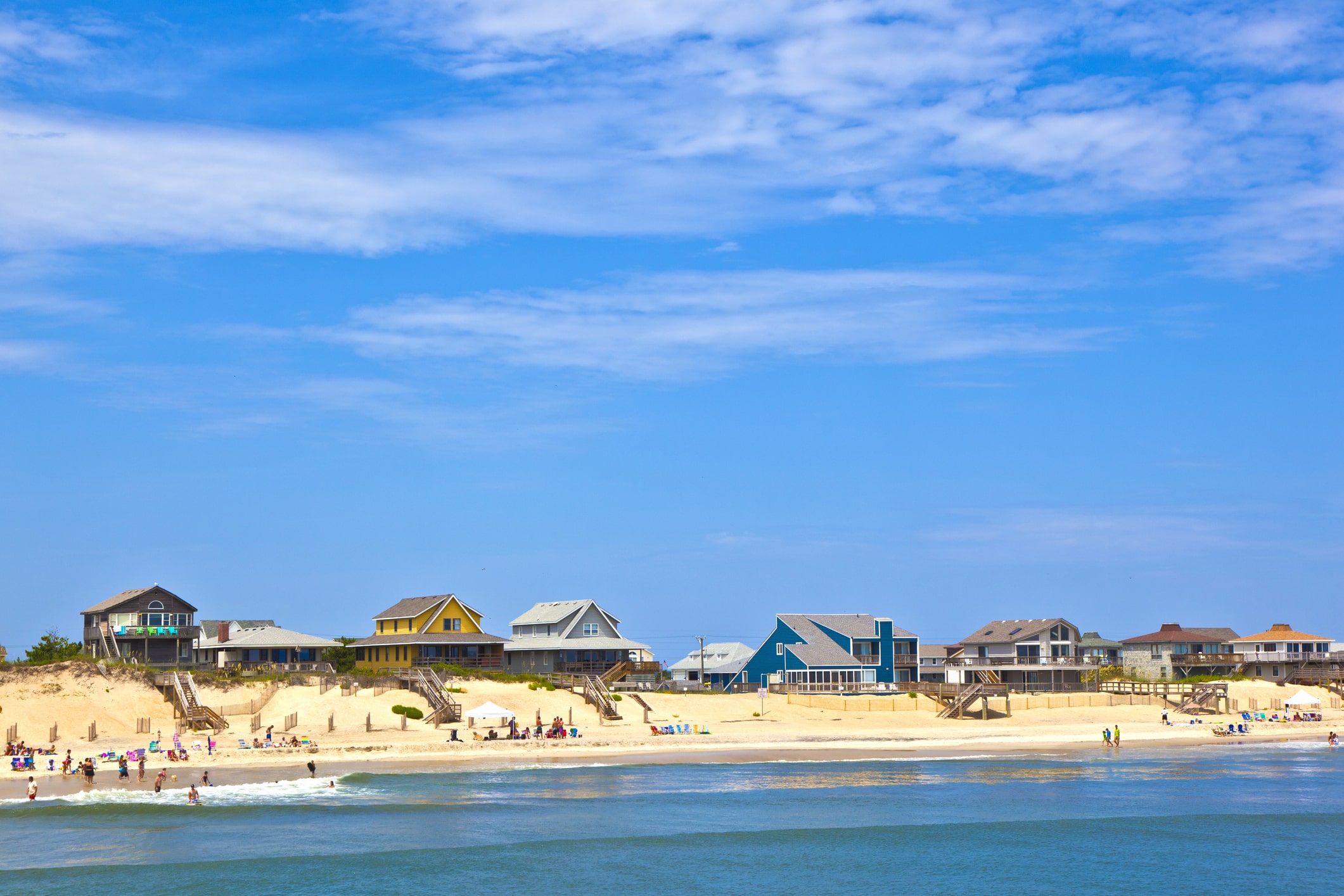 Searching for a place to chill in North Carolina after a long day of patient care? Make your way to Nags Head Beach! Located on the Outer Banks, you can soak up the natural beauty of the Atlantic Ocean and the endless shoreline.
An excellent destination for swimming, surfing, and sand dune climbing, Nags Head Beach has attractions for every type of beachgoer. The best part is this beach is pet-friendly so your four-legged friends can experience Nags Head Beach along with you! With its sensational scenery, diverse outdoor activities, and enchanting atmosphere, Nags Head Beach is a must-see attraction.
Things to do at Nags Head Beach in North Carolina
🏖️ Walk along Jeannette's Pier
🏖️ Climb the Bodie Island Lighthouse
🏖️ Pass the finish line in a go-kart race
Search for North Carolina travel jobs
As a travel nurse or allied health traveler, you have the unique opportunity to explore different destinations across the country. And how you adventure through the U.S. is up to you. From brewery hopping to hitting all the national parks to traveling by beach, your travel possibilities are endless.