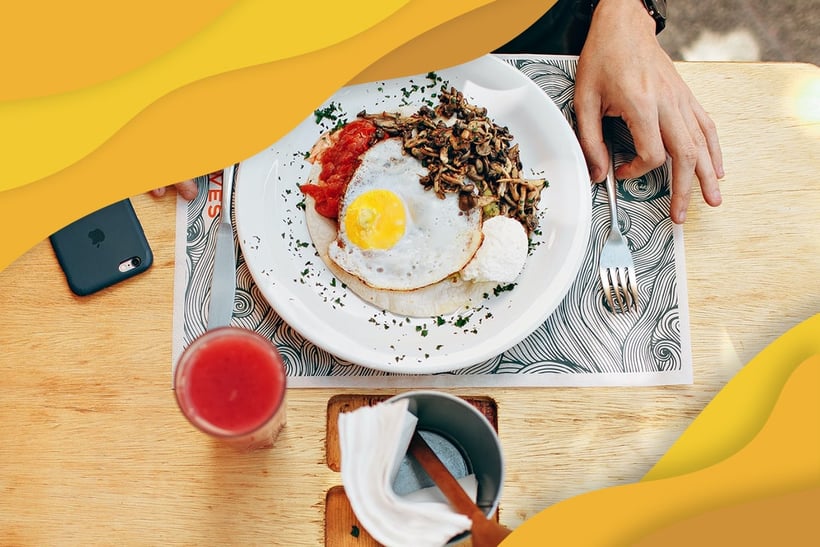 Here you are, ready to feast upon all the treats your new city has to offer! One of the perks about being a medical professional is that you're free to explore the unique things about your travel assignment location. That includes scoping out all the great restaurants and food hot spots in your city. So, what sounds good? A burger? Noodles? Perhaps, a sandwich?
Top Places to Eat in the Pacific Northwest
As it turns out, the Pacific Northwest is known worldwide for its exceptional and fresh coastal seafood, world-renowned apples and grapes, and farm-grown veggies like asparagus, mushrooms, and peated barley. So, while you're working a med travel job in the Pacific Northwest region of the U.S., don't just live like the locals do, but eat like them, too. Wondering where this foodie journey will take you? Here's a sneak peek:
Seattle, Washington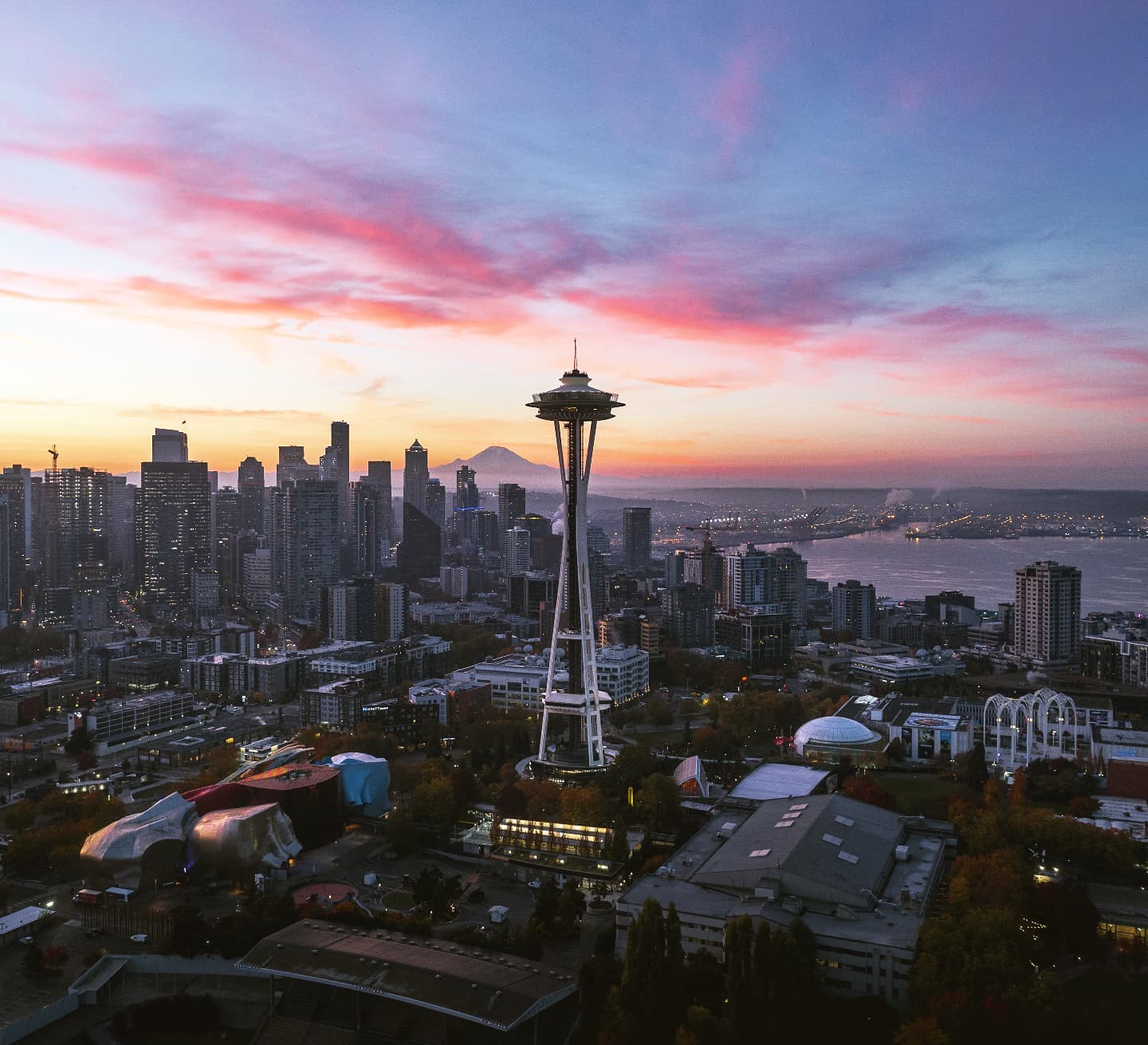 Photo from VisitSeattle.org
You may not be Tom Hanks or Meg Ryan, but you could be sleepless in Seattle. You work hard! And what better way to wake up than taste-test fantastic food at the top restaurants in the Seattle area?! Don't worry, we've done all the research and hard work for you, so all you have to do is get there, and decide what to order!
No. 1: Samburna Indian Restaurant
If your tastebuds are one for spicy, rich, diverse flavors, then do them a favor and visit Samburna Indian Restaurant. With owners from Tamil Nadu, located at the Southern tip of the Indian Subcontinent, Samburna is Seattle's "best option for Indian food," according to Eater.
Not sure what to order. Let us help you out! Word on the street is Samburna is the dosa staple in Seattle. Never had a dosa? Okay, now you have to check out Samburna! A dosa is a thin flat bread made of lentils and rice and at Samburna, there are several different versions, including one that's more than three feet long! According to Eater, the goat curry is also a "must-try" and the madras coffee with a milk-based dessert puts a nice finishing touch on the meal. Don't worry, you can thank us later.
The 4-1-1 on Samburna Indian Restaurant:
Price: $$
Yelp review: 4 stars
Offers delivery and takeout
Takes reservations
"Madhi Oli, the manager of Samburna, says the dishes at the restaurant closely mimic the food he and the owners of the restaurant ate growing up in their home state of Tamil Nadu, on the southern tip of the Indian subcontinent across the water from Sri Lanka," said the Seattle Times. "Oli says the owners work in tech and started the restaurant because they couldn't find authentic South Indian food in the Seattle area."
No. 2: Kedai Makan
Another Seattle staple is one of the only Malaysian restaurants in Seattle, Kedai Makan. What was born as a simple takeout window in 2013 quickly grew to be a local favorite and by 2015, the restaurant found its home inside a turquoise-walled dining room in Capitol Hill.
When you enter the quaint and casual dining area, you're instantly hit with the rich aromatics of various herbs and spices like lemongrass, nutmeg, and turmeric. According to Eater, you'll want to try the preserved duck egg or beef ribs stewed in black vinegar and soy. As they say on their website, they're not here to "try to reproduce your mom's food."
The 4-1-1 on Kedai Makan:
Price: $$
Yelp review: 4.5 stars
Vegan options
Offers takeout
"Here you'll find aromatic curries, Indian-style flatbreads (roti) and noodles (mee) made locally by Tsue Chong Company, family-owned for generations," said the Seattle Times. "The restaurant's signature dish, nasi goreng kedai, is fried rice. Dense with chunks of tofu, darkened with kecap manis (an Indonesian sweetened soy sauce) and topped with a fried egg, it's wildly popular for good reason."
No. 3: Mean Sandwich
The name doesn't lie—Mean Sandwich does, in fact, make a mighty mean sandwich. And ironically (or not so ironically), that's also the name of the signature sandwich that keeps foodies coming back for more. In this Mean Sandwich, you'll find a "swift roundhouse kick to a classic deli corned beef sandwich," as described by The Infatuation. Stuffed in between the sandwich shop's seeded bun is thick, tender corned beef with a squirt of yellow mustard, red pickled cabbage, maple syrup, and a generous handful of fresh mint. Needless to say, it's a sandwich that will require two hands to fully enjoy.
The 4-1-1 on Mean Sandwich:
Price: $$
Yelp review: 4 stars
Offers takeout
"A bare-bones counter in Ballard delivers something rare: Sandwich combinations that feel truly new or unexpected, not just an ever-more outrageous pileup of various meats," said the Seattle Met. "Newish owner Dan Crookston (yep, he's chef Renee Erickson's husband) mercifully kept all the favorites, like the signature Mean Sandwich (fat hunks of corned beef, mustard, pickled red cabbage—an unexpected gust of mint), a steak tartare club, and the 'skins and ins'—fried chunks of baked potato instead of fries. In case you still aren't convinced: The kitchen takes its day-old sandwich buns and turns them into bread pudding."
Search for Seattle travel jobs.
Spokane, Washington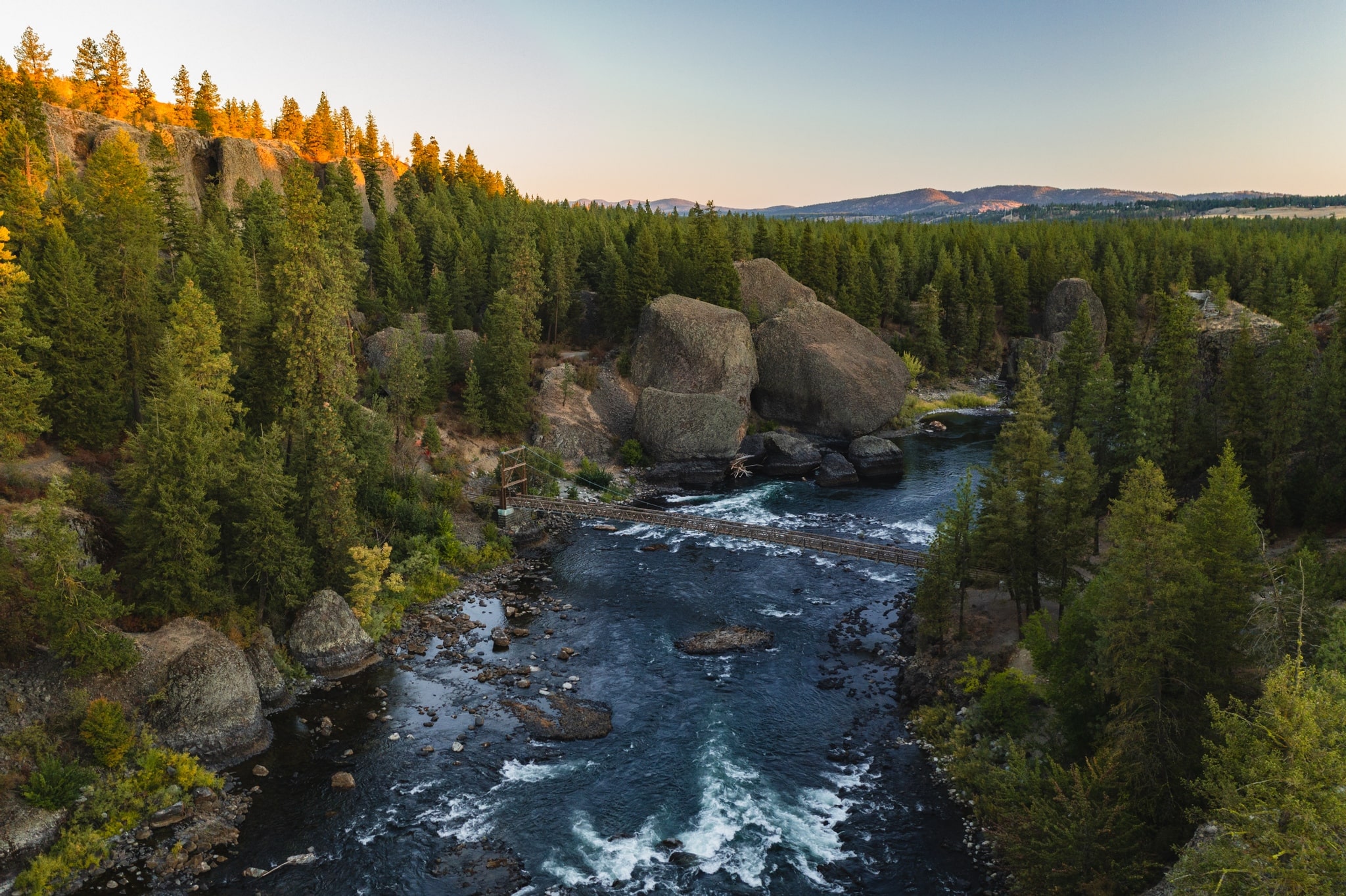 Photo from VisitSpokane.com
If you're a basketball fanatic, you may already be familiar with what Spokane has to offer. If not, then you're in for a real treat! Spokane is not only the host of the annual Spokane Hoopfest, the world's largest basketball tournament, but it's also home to a thriving foodie scene with a wide variety of American, Asian, African, and Italian influence—and that's only covers some of the top eateries in the city. If you're working an assignment nearby, take time to immerse yourself in the diverse flavors of Spokane.
No. 1: Mary Lou's Milk Bottle
A lactose pill may be in your future with this special Spokane eatery. Just like you may have guessed from the 84-year-old giant exterior milk bottle, Mary Lou's specializes in—drum roll, please—dairy. In fact, they have more than 20 different flavors of milkshakes on the menu, all made with creamy, homemade ice cream that's churned right across the street! And to go along, fresh hand-cut French fries for dipping, and an all-American burger with freshly made buns to top it all off.
Set in a 50s-style diner (when diners were at their peak), stepping into Mary Lou's is a nostalgic blast from the past. Once you arrive, you're immediately drawn to where the magic happens, the galley-style kitchen lined with bar stools for a first-row seat into the action. As the Eater said, this iconic Spokane diner is a "fun find" that you won't want to miss out on!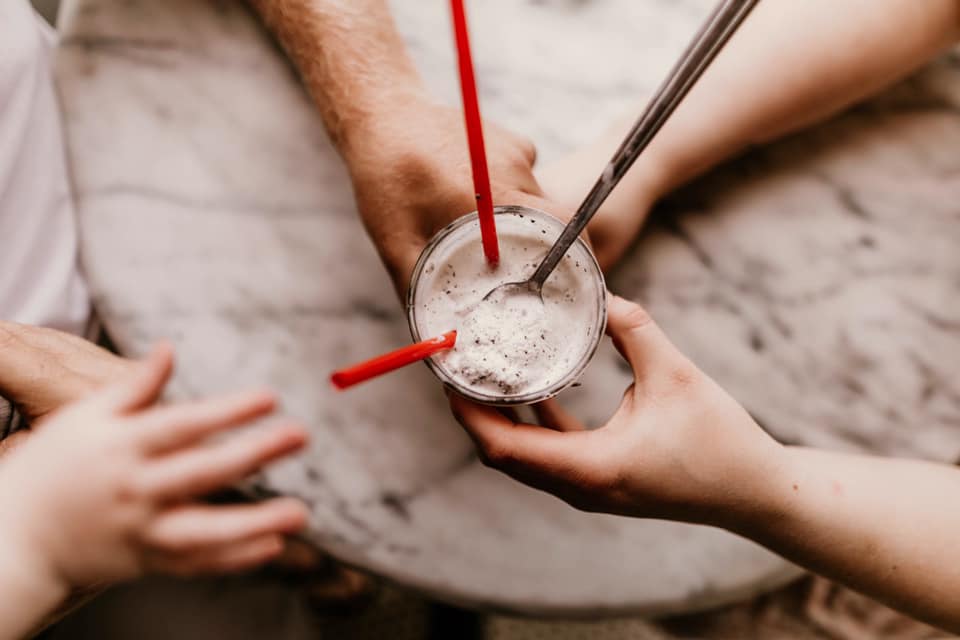 Photo from Mary Lou's Facebook
The 4-1-1 on Mary Lou's Milk Bottle:
Price: $
Yelp review: 4.6 stars
Offers delivery and takeout
"When I searched for 'must eat Spokane,' Mary Lou's Milk Bottle was at the top of each list," said Yelp reviewer, Sara. "Great cheeseburger, amazing huckleberry milkshake, and grandma's potato salad was really close to my grandma's. Small, homey, and a cute retro diner vibe, this is a really great place to stop for a fun meal. More food than we could finish for less than $15!"
No. 2: D'Bali Asian Bistro
In search of Korean, Thai, Singaporean, Indonesian, Malaysian, or Vietnamese? What would you say if we told you there's somewhere near Spokane where you can get a little taste of everything? Is your mouth watering yet?
D'Bali Asian Bistro offers a delicious array of Asian-inspired dishes, all of which are made with love and joy by owner "Mama Jeannie" Choi, who's known for "intensely garlicky garlic chicken, coconut-simmered fall-apart Sumatran beef rendang, and a warm, welcoming smile," according to Eater. And she may just be one of the reasons why guests can't seem to get enough of D'Bali.
That, and as soon as you enter the restaurant, you're overwhelmed by a warm, welcoming feeling of belonging. "If you look at the décor, the feeling we were trying to go for is that you are coming to [Mama Jeannie's] home, and everything has her fingerprint on it," said D'Bali's marketing manager, Kelly Bishop, to Inlander.
The 4-1-1 on D'Bali Asian Bistro:
Price: $$
Yelp review: 4.5 stars
Offers delivery and takeout
Vegan options
"Menu highlights that showcase Choi's culinary experience and commitment to scratch cooking are numerous, and include her boat noodle soup, inspired by a traditional Thai dish featuring 11 herbs in a rich, scratch-made bone broth," said Inlander. "The Malaysian curry is described on the menu as follows: 'Our homemade baba-nyonya curry is sensational—you'll swear you're in a Peranakan-Chinese grandma's home!'"
No. 3: Zona Blanca
Have you seen "Top Chef"? You know, the cooking competition show that has legendary judges like Padma Lakshmi, Gail Simmons, and Tom Colicchio. Well, get this. "Top Chef" alum, Chad White, opened up Spokane's first (and only) cevichería, Zona Blanca.
Yep, you read that right. Here at Zona Blanca, you can experience the refreshing, light, clean, bright, spicy, and pleasantly acidic flavors of the various ceviche cuisine. In fact, at Zona Blanca, they focus on three main ingredients: Lime, fish, and salt. But don't worry. If you're not big on this Southern American seafood dish, there are lots of other options like oysters, tostadas, and tacos!
"The fish taco is one of my favorite items because it was an idea that I didn't really understand when chef Chad presented it to me," said one of Zona Blanca's chefs, Jeana Pecha, to Spokesman. "It took me a long time to figure out how it would work. But the second his brain and my brain finally synced up on this one taco, I fell in love with it. It's a great representation of he and I working together."
The 4-1-1 on Zona Blanca:
Price: $$
Yelp review: 4.5 stars
Offers takeout
"Holy sheep shearing ceviche, this place is serving food that my tastebuds declare smoking hot, hot, hot," said Restaurant Guru reviewer, Andrew. "The food is off-the-charts good spicy. Rarely do I get this intensely flavorful and deep notes of spices I can't even describe. Great food, staff, and atmosphere. If you like seafood, spicy food, or want to try a new wave Mexican flavor, go here."
Search for Spokane travel jobs.
Tacoma, Washington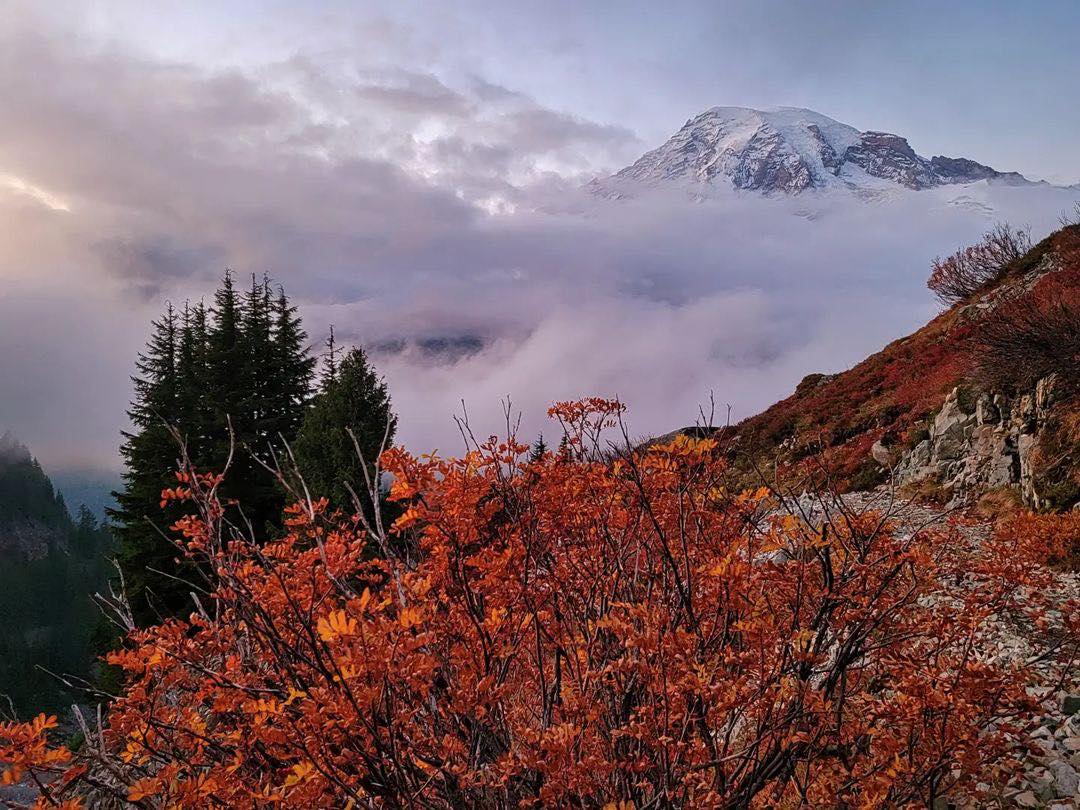 Photo from TravelTacoma.com
Located smack-dab in the middle of Seattle, Washington and Portland, Oregon, Tacoma is boppin' with trendy eateries, shops, and then some. So next time you're in the area for a med travel job, take yourself or a foodie buddy on a date to one of Tacoma's top restaurants.
No. 1: Gilman House
Did someone say Sunday brunch? Sign me up! Oh wait, do you work during brunch-time? What about a Friday or Saturday night dinner date instead? No matter when you visit the Gilman House, stretchy pants are a must.
Gilman House isn't your normal eatery, it's a cool eatery. While it may only be open for dinner on Friday and Saturday nights and Sunday afternoon brunch, it's well worth the wait (and the calories). As for brunch, take our word for it and order the house-made buttermilk biscuits as a starter. Served with butter and raspberry jam, the biscuits are ultra-buttery and flakey, falling apart with every bite.
The dinner menu is pub food with unique chef touches and a focus on plant-based ingredients—vegans and vegetarians are welcome! Plus, as a bonus, the drinks menu offers 25 gin cocktails, with 10 of those available in double portions for takeout.
Of the 25 specialty cocktails, the Gilman House has every concoction an aficionado would expect, including a gin-themed mule and buck, gin-themed old fashioned, gin Bloody Marys, a sling, rickey, fruit cup, and more.
The 4-1-1 on Gilman House:
Price: $$
Yelp review: 4 stars
Offers takeout
Takes reservations
Vegan and vegetarian options
"I had a fabulous brunch at Gilman House!" said USA Food. "I loved all the little Easter eggs hidden throughout this space. As for the food, magic is afoot here! I got the blueberry French toast, and my friend had the biscuits and gravy. Both of us were surprised that the biscuits and French toast held up their crunchiness against their flavorful toppings, no soggy bread syndrome here! I got a Devil's Reef Spotlight, and it was boozy and fabulous! Gilman House has a great atmosphere paired with fantastic food."
No. 2: Infinite Soup
Did you know, on average, Tacoma experiences some type of precipitation 154 days out of the year? And on a wet, chilly day, what warms up your insides better than a nice cup of soup? Answer: A delightful bowl of soup from Infinite Soups.
With more than 20 daily soup choices, including options for vegans and vegetarians, Infinite Soup is a Tacoma mainstay. According to the Food Network, foodies have been drawn to this soup shop for its spicy curried chicken—a combination of onions, ginger, and garlic, tossed with turmeric, coriander, cumin, and cayenne mixed with tomatoes, chicken broth, basmati rice, and chicken topped off with cream, garam masala, and fresh cilantro. And also, anything with bacon in it, naturally.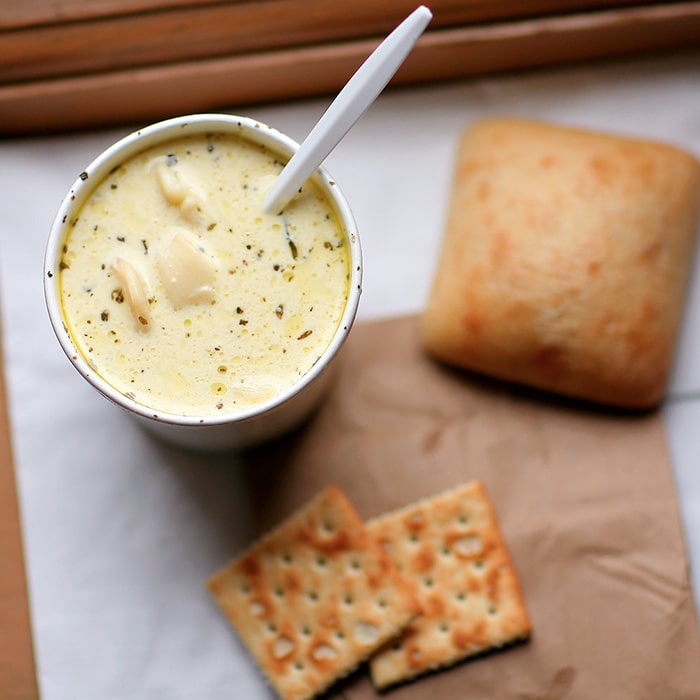 Photo from Courthouse Square Tacoma
The 4-1-1 on Infinite Soup:
Price: $
Yelp review: 4.5 stars
Offers takeout
Vegan and vegetarian options
"Best soup of my life," said Restaurant Guru reviewer, Taylor. "The curry chicken stew and chipotle cilantro tortellini were to die for! Definitely get some bread for dipping. Nothing beats warm soup on a cold night. This should be anyone's go-to for a quick, easy homemade meal."
No. 3: Bob's Bar-B-Q Pit
Since 1948, Bob's Bar-B-Q Pit has been delivering mouth-watering sloppy sandwiches, tender ribs, supple pulled pork, hot wings, chopped beef, and more. Originally founded by Bob and Elizabeth Littles, today, this Tacoma BBQ joint is still family-owned and operated by their daughter Carolyn and her sons, who stay true to the classic Texas pit family recipes. Not only does this family restaurant specialize in barbequed meats, but they also serve "Tacoma's best peach cobbler," according to the Eater.
Bob's Bar-B-Q Pit has a long history of making people happy with its delicious creations and bottled barbeque sauce. And their philosophy is simple: "It all starts with a great fire. Then, the meat with a special blend of seasonings, cooked to perfection, basted with Bob's secret Hot Dip, cut, and served to the public."
The 4-1-1 on Bob's Bar-B-Q Pit:
Price: $$
Yelp review: 4 stars
Offers takeout
Vegan and vegetarian options
"LOVE," wrote Yelp reviewer, Morgan. "We ordered ribs, tips, BBQ beef, and pulled pork. All excellent, the ribs and tips were our favorite, but you can't go wrong with any choice. Also loved the potato salad. The grill was going when we arrived to pickup our order. YUM! Hint: Order extra for the next day, you won't regret it!"
Search for Tacoma travel jobs.
Portland, Oregon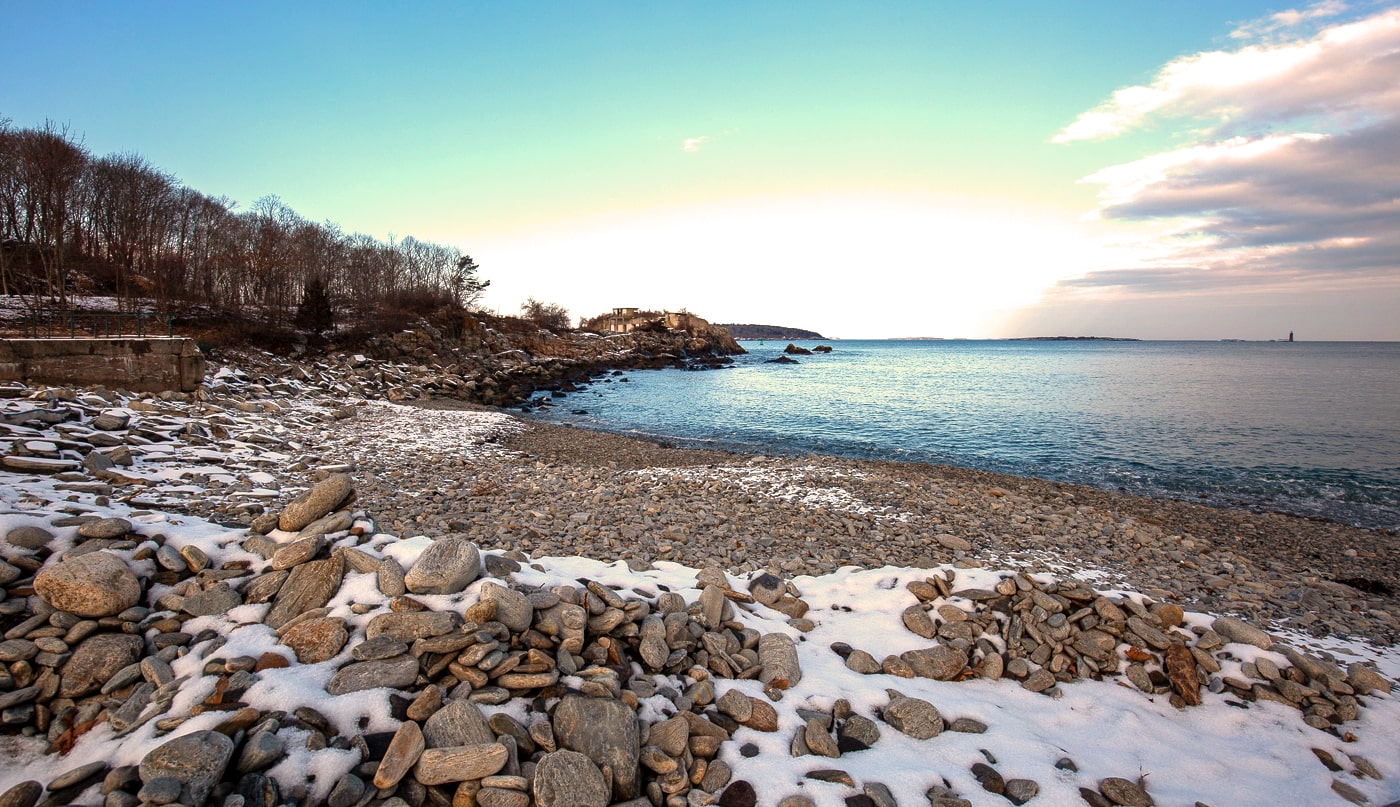 Photo from VisitPortland.com
Surrounded by both oceanside and magnificent mountains, Portland is a must-see city. Even better, it ranks no. 1 (out of 182 places in the U.S.) for foodie cities, according to a study done by WalletHub. What's that mean? It means that Portland has countless restaurants, fast food joints, and other eateries with diverse flavors that are guaranteed to make your tastebuds dance! These are just a few.
No. 1: Gracie's Apizza
They say there's two kinds of pizzas: Good pizzas and great pizzas. Well, if that's true, then Gracie's Apizza pies are glorious and pizzaiolo Craig Melillo is a genius.
To say each pizza created at Gracie's is made with love would be an understatement. Hand-crafted with a slow-fermented sourdough crust and homemade mozzarella cheese, these distinct pizza pies are handled with care and decorated with char-dotted crusts and house-pickled accoutrement. For dessert, you can take home a pint of house-made ice cream flavors like amarena cherry or tahini chip.
According to Eater, Melillo's humbleness is one of the things that makes Gracie's a success. There's no doubt that he's extremely talented, yet he doesn't make a big fuss over it. "That's part of what makes his food so special," said Eater. "It's something people get to discover."
The 4-1-1 on Gracie's Apizza:
Price: $$
Yelp review: 4.5 stars
Offers takeout and delivery
Vegan and vegetarian options
"Word on the Portland streets is that Gracie's Apizza, which started as a food cart and opened as a brick-and-mortar in late 2019, has some of the best pizza in town," said the Portland Monthly. "I'm a big fan of cheese in all forms, so under normal circumstances, I'd pick a pie laden with mozzarella in every bite. But…the tomato pie is clearly listed on Gracie's online menu as 'the best pie,' so I had no choice but to try it. Let's just say that the pie—made with a tangy, nutty, naturally fermented dough cooked to a crackly, charred crisp in a wood-fired oven, then simply topped with a robust sweet-savory tomato sauce, slices of garlic, a smattering of oregano, and a delicate sprinkling of grated pecorino—made me reassess my belief in what a good pizza should be.
No. 2: Oma's Hideaway
Described as a "little rain of sunshine" by Bon Appétit, Oma's Hideaway is a Portland restaurant that has a little something for every kind of foodie. According to Portland Monthly, this trendy eatery serves a mix of "Malaysian Chinese barbecue, Indonesian sambals, French sausages, and psychedelic stoner food fun."
This Southeast Asian restaurant is the brilliant creation of Mariah and Thomas Pisha-Duffly, who also founded Gado Gado, another one of Portland's prime eateries. Once you step into this 70s pop art hot spot, you can't go wrong with what you order.
"The sweet potato dumplings arrived first: Marshmallow-fluffy and floating in a peppy green curry sauce. The roti canai, paired with a little ramekin of curry, was the buttery, flaky follow-up that I challenge you to stop eating," said Bon Appétit. "And the finale: Wanton mee—a glorious plate of handmade noodles, char siu, chili jams, and ferments. With a rhinestone bar, ornate wallpaper for days, and the funkiest bathrooms, the whole vibe is as bright and memorable as the food."
The 4-1-1 on Oma's Hideaway:
Price: $$
Yelp review: 4.5 stars
Offers takeout and delivery
Vegan and vegetarian options
"Still, three visits in, I'm ready to shout from the rooftops: Oma's Hideaway is the most exciting restaurant in Portland right now," said Portland Monthly.
No. 3: Güero
For Meghan Trainor, it might be all about that bass. But, for Güero chef and restaurant owner, Megan Sanchez, it's all about the tortas.
This Mexican sandwich shop takes on the classic idea of what a torta is and makes it even better. Served hot, Güero tortas are stuffed full of a variety of offerings like achiote-marinated chicken or braised beef met with slaw, avocado, peppers, and cotija cheese, all between a fresh, crispy telera roll. If meat isn't your thing, there are tons of vegetarian options, too from fried masa to potato pancakes to refried bean sandwiches, Güero has something that'll make everyone's mouth water.
Sure, you can't go wrong with what you order, but the real trademark item of this restaurant is the ahogado, according to Eater. This messy treat will need both hands, a wide-open mouth, and lots of napkins on standby. This iconic sandwich starts with a grilled bolillo roll. From there, the chef adds layers of savory pork, lathers on jalapeno slaw, and tops it off to perfection with fresh cilantro.
The 4-1-1 on Güero:
Price: $$
Yelp review: 4.5 stars
Offers takeout and delivery
Vegan and vegetarian options
"Güero is one of those restaurants that sneaks up on you," said Bon Appétit. "You go for a quick bite…Suddenly, it's 10 P.M. and you'e devoured five tortas and more cócteles than you can count. Thankfully, you've still managed to spend less than your Uber to Beaverton."
Search for Portland travel jobs.
Oregon City, Oregon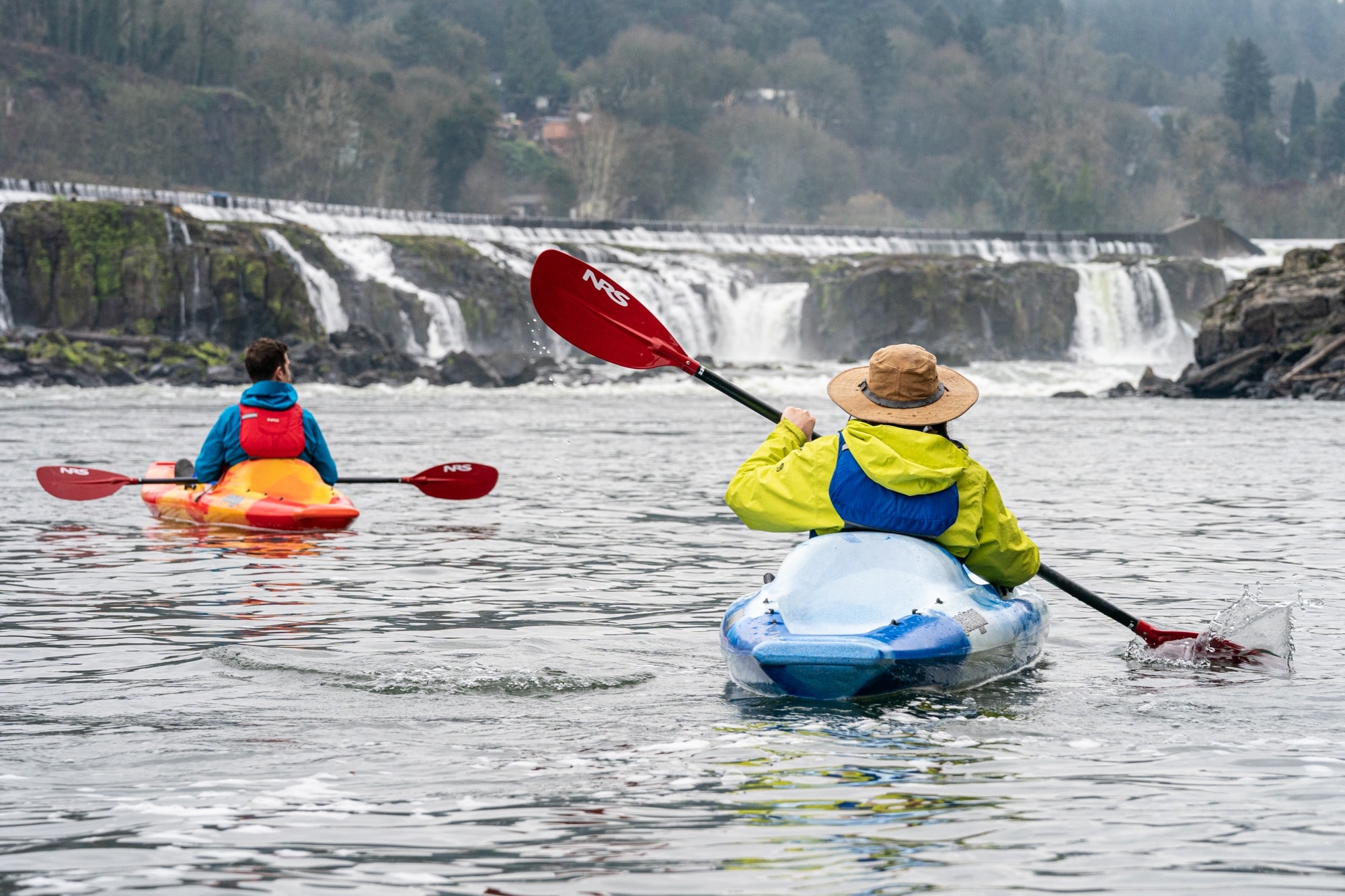 Photo from TravelOregonCity.com
Remember playing the "Oregon Trail" computer game as a kid? There, you've time-traveled back to the 19th Century as a pioneer, trekking along the Oregon Trail fighting to survive the elements and to keep your family safe. The pressure is on. But what the game doesn't show is how the pioneers celebrated once they finally arrived in Oregon City—we like to think it was with a flavorful feast. So, feast we shall!
No. 1: Nebbiolo Restaurant and Wine Bar
After a life-changing trip to Italy, Joe and Yvette didn't want to leave. So instead, they decided to bring Italy back home to Oregon City. And that's exactly what they did with Nebbiolo Restaurant and Wine Bar.
Located in the Weinhard Building, where rumor has it, Portland brewer Henry Weinhard ran a small tavern back in the 1800s, this restaurant comes with decades of culture and history. Which, honestly, just makes the food taste that much better.
Although Nebbiolo has classic entrees like mushroom ravioli and pan-seared salmon, what sets this restaurant apart from others are its tapas with cured meats, cheeses, and local seafoods. Sure, tapas may traditionally be a small snack, but Nebbiolo tapas are bursting with flavors that keep your tastebuds excited for every bite.
Even better? Nebbiolo features a salumeria, aka a market stocked with cured meats, sausages, cheeses, pasta, antipasto, wine, and an assortment of artisan ingredients for sale. That way, you can try your hand at making your own quattro funghi ravioli.
The 4-1-1 on Nebbiolo Restaurant:
Price: $$
Yelp review: 4.5 stars
Offers takeout and delivery
Takes reservations
Vegetarian options
"Though the food is mostly Italian-inspired, Yvette Kirwin said she draws influences from Spain, Mexico, and France," said Oregon Live. "She's also sourcing locally: The lamb in her Lab Pan Jus was raised in a Canby farm, and the accompanying Brussels sprouts are from local markets."
No. 2: The Highland Stillhouse
Have you ever been to Scotland? Well, go to The Highland Stillhouse and you can kinda say you've been there. This Scottish-inspired eatery is perfectly placed atop the cliffs that overlook Willamette Falls so you can enjoy both the menu and the view.
The second you step into this Scottish pub, you instantly forget you're in the U.S. Not only does this cozy eatery feature all the Scottish foodie faves, but it's also decked out in Scottish-inspired décor and mahogany woodwork to give it that real north-of-the-border feel. And sure, the menu may be influenced by Scottish traditions, but it's met with a Northwest twist that's sure to knock your socks off.
According to Eater, you can't go wrong with the cottage pies, pasties, and salmon coated in barley grist. Spoiler alert: The grist is shipped in from an isle in Scotland—it doesn't get more legit than that. As an added cherry on top, The Highland Stillhouse also features the largest malt scotch selection in the Portland-area.
The 4-1-1 on The Highland Stillhouse:
Price: $$
Yelp review: 4 stars
Offers takeout
Vegetarian options
Gluten-free options
"This place is a gem," said Yelp reviewer, Jason. "Amazing selection of whiskeys at fair prices and the food is very good. Service is very friendly, as well. It's a neat setting with seating on multiple floors and great outdoor options with some nice views of the Willamette River. I highly recommend this place."
No. 3: Mike's Drive-In
If you thought drive-ins were just a thing of "Grease," prepare to be amazed! According to their website, Mike's Drive-In has been making the "best burgers and shakes in town" since 1971. I mean, their motto says it all: "All food cooked fresh to order so it's fresh and hot just for you! It may take a little longer, but we feel you're worth it." Can't argue with that.
If you're not really in the mood for a classic burger, this old-fashioned drive-in restaurant also specializes in hand-prepped fish and chips, hot sandwiches, and for those of us with a sweet tooth, creates more than 30 different milkshake flavors, all perfect for French fry dipping.
The 4-1-1 on Mike's Drive-In:
Price: $
Yelp review: 4 stars
Offers takeout
"You really cannot go wrong with a fresh patty, cheese, lettuce, tomato, pickle, and onion on a sesame seed bun," said Portland Living on the Cheap. "Since 1971, Mike's Drive-In has been keeping traditions alive as one of Portland's old-school eateries serving all your favorite dine-in comfort food. Enjoy burgers, fries, shakes, and other delicious treats."
Search for Oregon City travel jobs.
Bend, Oregon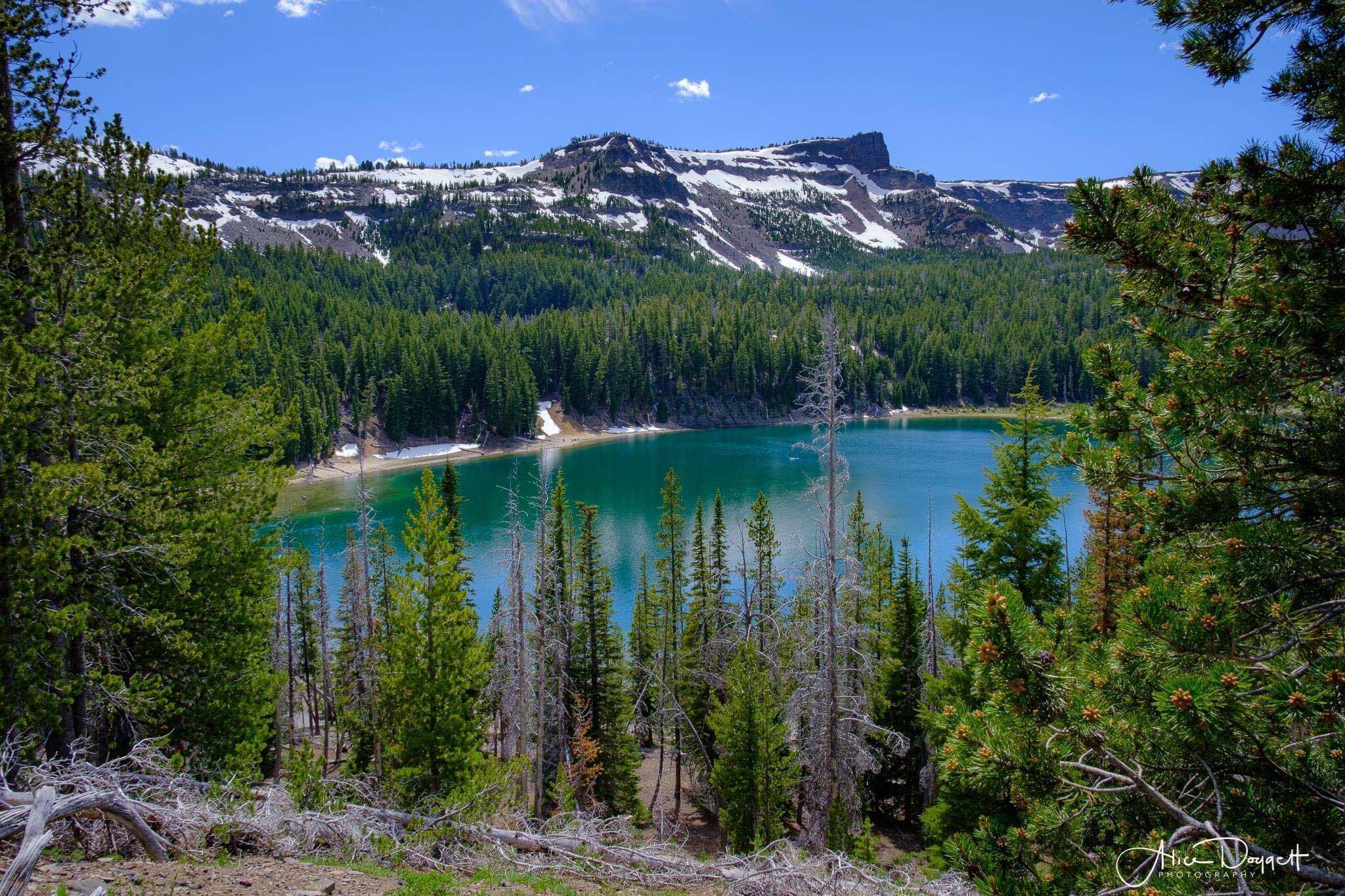 Photo from VisitBend.com
Bend may be known to many as the "beer capital of Oregon," but everyone knows you shouldn't drink on an empty stomach. Before you go hopping around from brewery to brewery, make a pit-stop at one (or all!) of these delicious eateries. You won't be sorry.
No. 1: Bangers and Brews
Bangers and Brews is a counter-service, family-owned restaurant that takes brats to a whole new level. No, not brats like a spoiled child or Bratz like the early 20s doll, but brats like bratwurst, the German sausage. If you have a hankering for smokey sausage, Bangers and Brews is the place to go.
Not to brag, but Eater calls this brat shop "one of the best spots to dine off Century Drive." And when you see their extensive tap list, sausage toppings, and wide variety of bratwursts, it's obvious why. Complete with lamb, elk, wild boar, and vegan sausage options, all you have to do is pick your sausage, decide on toppings, and top it off with one of the specialty sauces. We're talking chimichurri, garlic aioli, sweet peppers, and then some. And if you like it, you might even be able to buy a jar of the sauce to take home!
The 4-1-1 on Bangers and Brews:
Price: $
Yelp review: 5 stars
Offers takeout and delivery
Vegan and vegetarian options
"The food is phenomenal and so far, people are agreeing," said Source Weekly. "The brats that are offered up at Bangers and Brews range anywhere from the current special, lamb, to its set menu items like wild boar, water buffalo, duck and bacon, and elk. Those are just to name a few. The selection in meats is astounding. This is not a drill, people. This is what we've been training for. This is real life and it is delicious."
No. 2: El Sancho Taco Shop
With a mission to "provide the community with high-quality street food at an affordable price and in a sustainable manner," what was once a food truck is now "one of Bend's most happening local hangouts," according to Eater. Say hello to El Sancho.
El Sancho is decked out with vintage booths, colorful paintings, and funky margaritas. Of course, the real draw here are the Mexican street-style tacos. With more than 10 showstopping proteins across two Bend locations and a food cart to choose from, El Sancho takes authentic Mexican cuisine and combines it with a Northwest touch that leave you wanting more.
The 4-1-1 on El Sancho:
Price: $$
Yelp review: 4.5 stars
Offers takeout and delivery
Vegan and vegetarian options
"Five stars hands down!" said Yelp reviewer, Heather. "The food was amazing! The tortilla soup had some spice. Loved it! We ordered a dozen street tacos. We ordered two of each meat and loved them all! The side of rice and beans were all fancied up with onions, cilantro, and salsa. Total bang for your buck! Go there for delicious street tacos!"
No. 3: Wild Rose Northern Thai Eats
Grab your foodie friends and head over to Wild Rose Northern Thai Eats for a traditional Northern Thai meal with sizeable dishes meant to be shared. And eaten with your hands (although a fork is okay, too).
This family-run restaurant features recipes that were handed down from generation to generation and they have the sophisticated flavors to prove it. You won't find courses or typical Thai meals like pad Thai on this menu. In fact, according to Eater, some of the must-haves on the "expansive" menu include the kanom jeen and khao soi.
No matter what you order, the owners challenge you to step out of your comfy zone. "Think of our restaurant as a friend's home," they said on their website. "Join us for a meal and learn about a new culture. Nothing haunts us like the things we did not order."
The 4-1-1 on Wild Rose:
Price: $$
Yelp review: 4 stars
Offers takeout
Takes reservations
Vegan and vegetarian options
"Let's be honest: Bend drew an Ace when Wild Rose opened downtown," said Source Weekly. "Everyone loves the place because you can play this card multiple different ways. The cozy, eclectic atmosphere is inviting for any occasion. You could bring your mom, have a business meeting, or go on a Tinder date and you'd still feel right at home. There are fresh roses on each table and dried bunches hanging overhead. The large chalkboard wall next to the bar highlights their specials, so you know they keep it fresh, and tasty. Pair the food with your favorite Thai-inspired craft cocktail from the tiny bar and you'll feel like a queen (or king). It's easy to see why Bendites chose Wild Rose for best Thai two years in a row. All told, it's an affordable spot in the heart of town that has that magical Bend feeling—you know, the one that says we are doing what we love in our own way."
Whether you're fueling up before a long shift or rewarding yourself for a hard day's work, you deserve more than an overpriced, greasy fast-food meal. Part of the fun of being a professional medical traveler is experiencing the local flavors and ingredients of where you're working an assignment! So, if you find yourself in the Pacific Northwest, use this foodie guide to taste your way through some of the region's best restaurants.