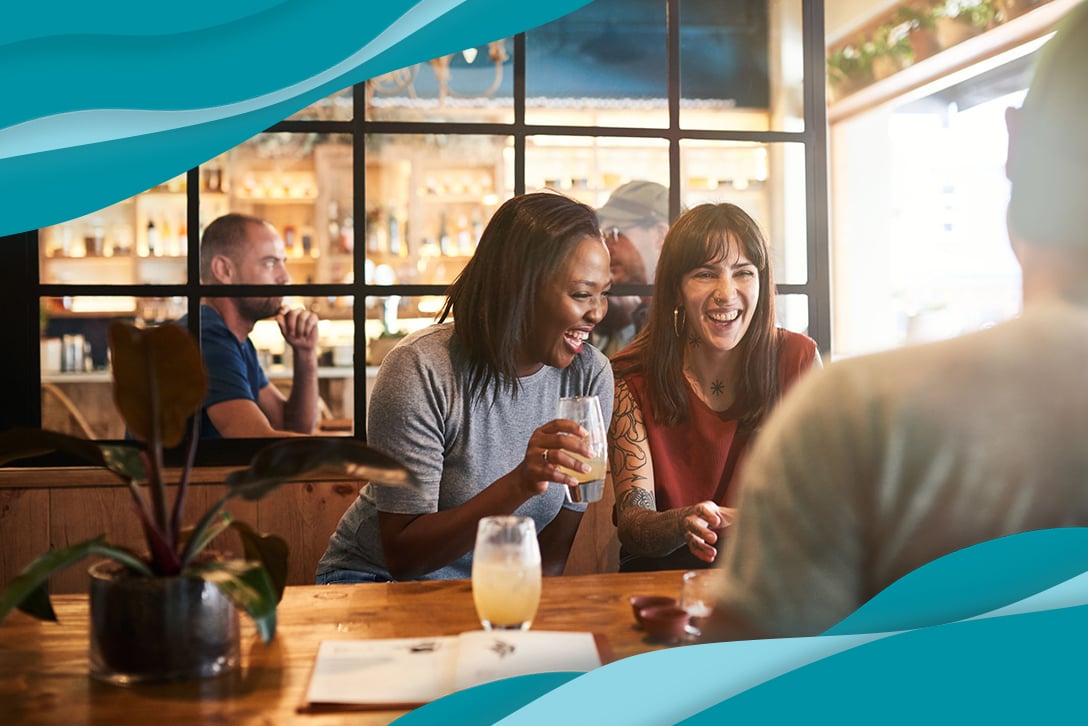 As a medical traveler, you have the unique opportunity to travel across the country and explore different destinations about every 13 weeks. But what happens if you fall in love with the medical facility you work at? Or, what if you're captivated by the natural scenery of the location and you find yourself with a desire to enjoy it longer? Maybe you're exceeding expectations and the facility asks you to stay—what do you do?
If you've found that these questions resonate with you, it may be time for you to extend your travel assignment. Extending your traveling medical assignment is a win-win for both you and the facility you're temporarily staffing.
Don't Be Afraid to Extend Your Travel Assignment
What does it mean to extend a medical travel contract?
When you extend a medical assignment, a second travel contract is written to update the length of the agreement. The specific time added to your assignment will vary based on your schedule and availability, as well as the medical facility's staffing needs—most commonly, extensions will be for an additional 13 weeks, but can be anywhere between two and three weeks or all the way up to 39 weeks. Ultimately, it's up to you as the traveler to decide what's best for your travel medical career.
Monica Wichman, one of Fusion Medical Staffing's Nursing Client Managers, said many travelers "love to extend their contracts."
"Facilities will ask travelers to extend if they have a need for them in the unit," Monica said. "Travelers choose to extend for a multitude of reasons. If they love the area, the facility they are contracted with, and the new friends they've made in the unit they're working, they will usually stay for at least one extension."
While travel medical assignments may have the potential to extend, there is a time limit. The Internal Revenue Service (IRS) defines a temporary work assignment home away from home as lasting less than a year. As such, professional travelers can deduct expenses such as travel transportation, lodging, meals, mileage, and more from their taxes to save money. However, any work assignment away from home that lasts more than one year is considered "indefinite," and therefore ineligible for tax deductions.
"I can't think of many cons to extending," Monica said. "[The only thing is] many professionals travel because they like to see new places. Extending a contract will keep you in the same location longer but offers other benefits."
Perks of extending your travel assignment
Maybe you're not ready to give up your sweet housing digs or you're improving your interview skills and need more practice before that next career move—whatever your reason, sometimes 13 weeks just isn't enough time.
When you find a travel medical job you like, there are many perks to extending your assignment contract like:
You're already credentialed and familiar with the medical facility
There's no need to apply for new state licenses
Facility onboarding and orientation is already crossed off your "to do" list
Contract extensions can offer more schedule flexibility so you can work your ideal shift hours
Your housing is secured, plus you're all unpacked and moved in
You can enjoy the same location, facility, and friends
You have more time to think about where you want to go for your next adventure
No matter what your reasons are for extending, you won't be sorry you did it when you look back on lifelong memories made in a prime location with one-of-a-kind friends and coworkers.
How your recruiter helps you extend your medical travel assignment
If your assignment aligns with your career goals and priorities, you've found your work rhythm, plus the job gives you that gut feeling you can't ignore, it's more than time to lay down some groundwork for the contract extension process.
When it comes to landing that job extension, it's up to you to get the ball rolling. Fusion Medical Staffing knows it's never too early to have "the talk" with your staffing agency recruiter. Once they know you're interested in extending, your recruiter will start the conversation with the medical facility to research if an assignment extension is possible for you.
"Many times, facilities bring in travelers to cover a medical leave or a vacancy until a perm staff is hired," Monica said. "Other times, they're short-staffed and will continue to extend the traveler as long as they'd like."
The best part about asking for an assignment extension is the worst answer is a "no." There are times where facilities will choose not to offer an extension to a traveling medical professional because of a variety of reasons:
The facility only needed someone for a temporary period. This is often the case when medical facilities are going through electronic medical record (EMR) conversion or the position was for a staff employee returning from an extended leave of absence.
The facility budget for your unit wasn't approved so the facility can't afford to renew your contract.
The facility hired a permanent staff member to take your place.
Even if your request to extend your travel contract is top of the list, you should have a backup plan to be on the safe side. With another option front of mind for you and your recruiter, landing another travel opportunity will offer you peace of mind and job security.
Extending a medical travel assignment isn't for everyone. While some medical travelers enjoy the comfort of staying in one place for longer, that may not be ideal to others who take a travel assignment to see new places and gain experience in different settings. At the end of the day, it's up to you to decide what aligns with your wants and needs, and what works best for your career as a medical traveler.