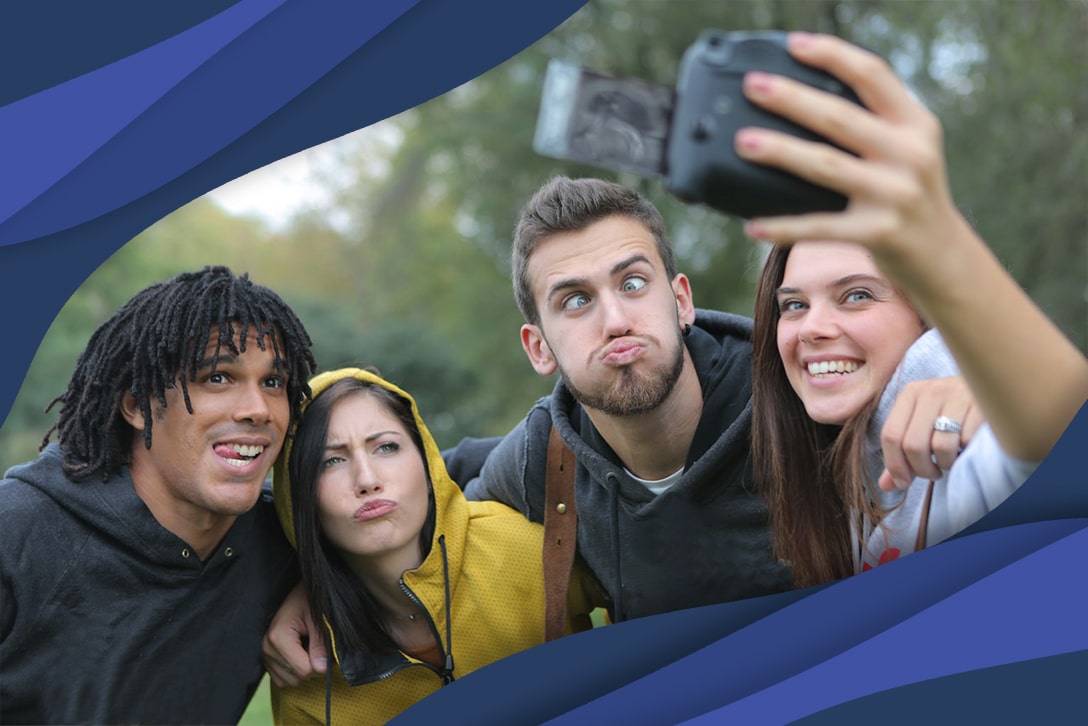 "Vulnerability and connecting with the staff you work with are just as important as connecting with your patients," said Fusion med traveler, Patrick. "Take time and energy to connect and they will be people who take the time to connect with you. Make your experience worth it for everyone involved. Leave a good mark on their hearts."
3 Ways to Bond with Perm Med Staff
You probably didn't become a professional medical traveler to make friends with perm staff members, but that doesn't mean it won't happen or that it shouldn't happen. It's actually quite the contrary. Having friends in your corner is great for your work life and your personal life.
A recent survey shows that having work friends can benefit our lives in more ways than one. In fact, nearly 57 percent of respondents said that having a work BFF makes their job more enjoyable and 22 percent think they're more productive when working alongside friends.
So, as you embark on your travel adventure, take a stab at making some new friends! To help you out, here are three ways that you can bond with the permanent medical staff while you're on an assignment—brought to you by your fellow med travelers.
No. 1: Remember that teamwork makes the dream work
Yeah, yeah... we know it's a cliché statement, but it's also just a fact—teamwork does make the dream work. Think about it this way: The more, the merrier.
"Each individual has unique gifts, talents, and skills," said John Murphy, author of Pulling Together: 10 Rules for High-Performance Teamwork. "When we bring them to the table and share them for a common purpose, it can give companies a real competitive advantage."
Most of the time, you'll see that perm staff workers are grateful and relieved to have you on board, which makes it easier to form friendships. After all, if you're there, it means that they need some help. Use your med knowledge for good and be a valuable teammate to your fellow med professionals.
If teamwork isn't your strong suit, don't sweat it. There are ways to be a better team player, and these are a few for you to try out!
Practice your communication and listening skills
Show your commitment to the team
Display responsibility for your actions
Prove you're reliable and trustworthy
Get involved in team activities
Be willing to help
Respect others on your team
Stay positive
"Behind every genius is a team," said John. "When people play off each other's skills and knowledge, they can create solutions that are practical and useful."
No. 2: Work, work, work, work, work, work (like Rihanna)
Hey Alexa, play "Work" by Rihanna. Cue the music. Now it's time to channel your inner charisma and get busy.
As a travel nurse or allied med traveler, you have an important job: Provide patient care to assist medical facilities in need. What you're not there to do is change the way things are. In a way, you're a guest in the facility and to the perm staff who work there full-time.
Med traveler, Aimee, is on her fifth year of travel and has worked with "fantastic staff" everywhere she's been. "I connect through teamwork, respect, and kindness," she said. "I also try to grow where I'm planted and not talk about how it's done elsewhere. Even when things are tough, I find good things to say about their work home."
Then there's med traveler, Paul, on the opposite end of the spectrum who prefers to remain professional and focus on getting the work done. "I remain professional," he said. "I do my job with utmost precision and accuracy and try to be available if there is overtime. Then, I extend or move on."
Somewhere in the middle we have med traveler, Kevin. "When you've demonstrated that you're there to help, then join in on a few conversations," he suggested. "Do the job and let your work ethic do most of the talking."
No. 3: Put yourself out there and share your awesomeness
In case you didn't know, you're a shooting star, and you should let your light shine! Which also happens to be a great way to make friends. When you get to your travel job, one of the best ways to make friends with the staff is to put yourself out there—share your awesomeness!
"I tend to ask weird, off-the-wall questions," said med traveler, Rachel. "It opens up a dialogue!"
If you're like Rachel and want to dive right into the deep end of making friends, try out these getting to know you questions:
What kind of music do you like?
What's the best place you've ever traveled to?
What's the most exciting part of your job?
What's your favorite food?
What's your favorite film?
Do you have any hidden talents or hobbies?
Do you have any pets?
Are you a coffee or tea person?
What motivates you at work?
What's your favorite holiday?
Are you an introvert or extravert?
What are three items you would take on a deserted island with you?
It can feel awkward and scary to put yourself out there willy nilly. If random questions aren't your vibe, then try to be more specific and ask how you can make their lives easier while you're there.
"I've had good experiences with the perm staff," said med traveler, Thomas. "I like to ask where they need me and let them explain how everything works. I wait to share until they ask me what I know."
It's no secret you have loads to add to the medical facility. Between your mad medical skills and your perky personality, anyone would be lucky to call you their buddy 'ole pal. All you have to do is let your true self shine, and the rest will work itself out.
Sure, you're only on an assignment for 13-ish weeks. But that doesn't mean you shouldn't enjoy it while you're there! And one way to make the best of your travel job is to make connections with the people you work alongside, especially the perm staff members who already know how things work. You may not have gotten into the med travel business to make friends, but it's one perk that you can look forward to! And who knows? Maybe you'll find the people who have been missing your whole life!