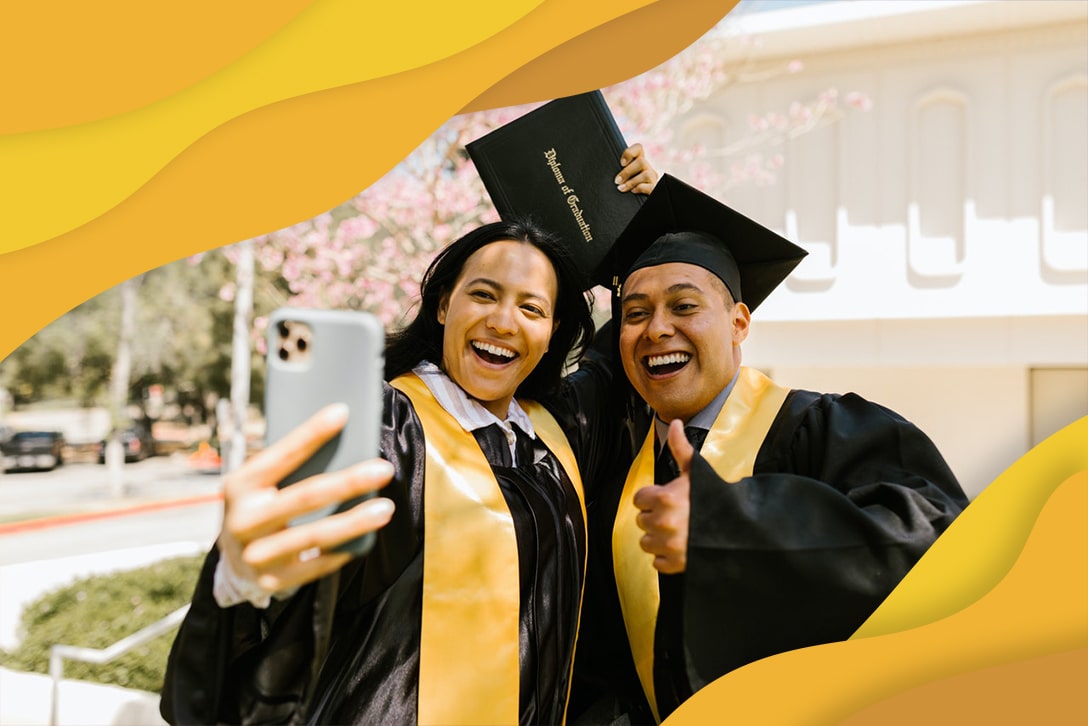 There's a lot to know when it comes to travel therapy. And as a new grad, there's even more to know. Lucky for you, that's what your friends at Fusion are here for! Get ready for the 4-1-1 on all things new grad travel.
Top FAQs About New Grad Travel
Lately, when we meet with therapy students, the most popular question we hear is, "Do you have any sort of mentorship?" While that seems to stump some people, Fusion Med Staffing has decided to welcome all new grads with open arms and... ta-da!... mentors! It's just one more perk to your customized travel therapy experience with the Fusion Family!
To help you get more familiar with the ins and outs of new grad travel and mentorship, we answered a series of FAQs. Check out the top most FAQs about new grad travel!
We have what you want: Mentorship!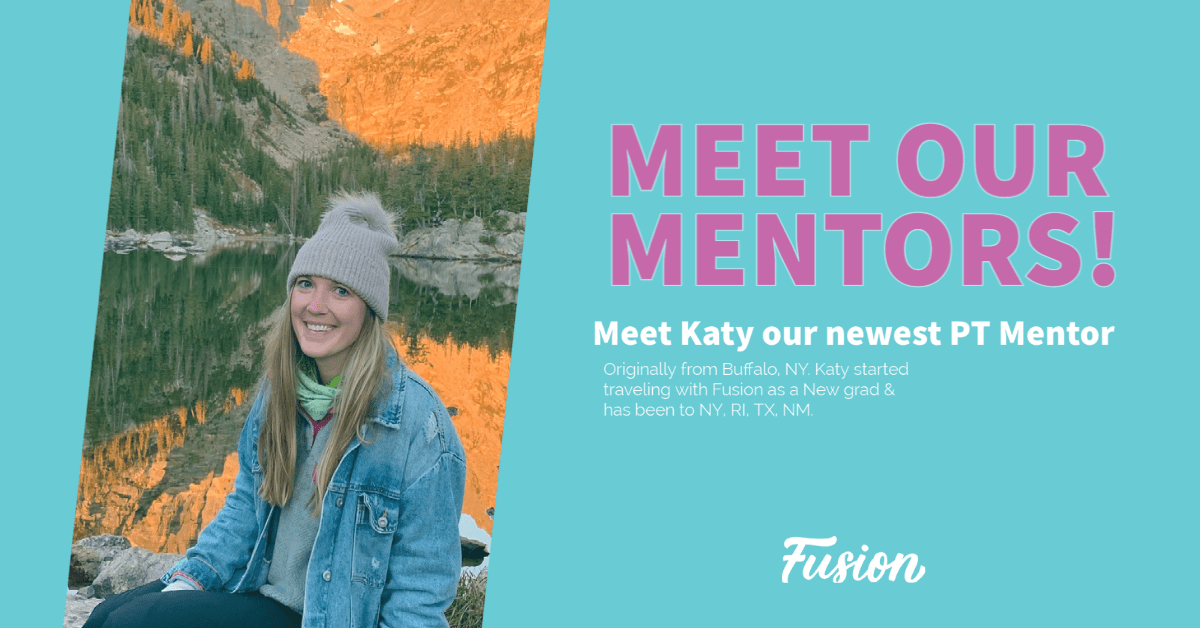 Q: Why is mentorship important when you first start traveling?
As a student, you hear about the importance of mentorship from professors and clinical instructors. While students complete approximately 35 weeks of full-time clinical experience, there is no way you can know everything you need to as a clinician. Mentorship allows you to learn from an experienced med worker and helps you smoothly transition from school to a career in med travel.
Q: What qualities should mentors have?
Mentors are experienced travelers in multiple settings, particularly the settings of your first few assignments. They are kind and always quick to respond, when needed. Plus, mentors value professional growth and can also relate to challenges specific to a new traveler.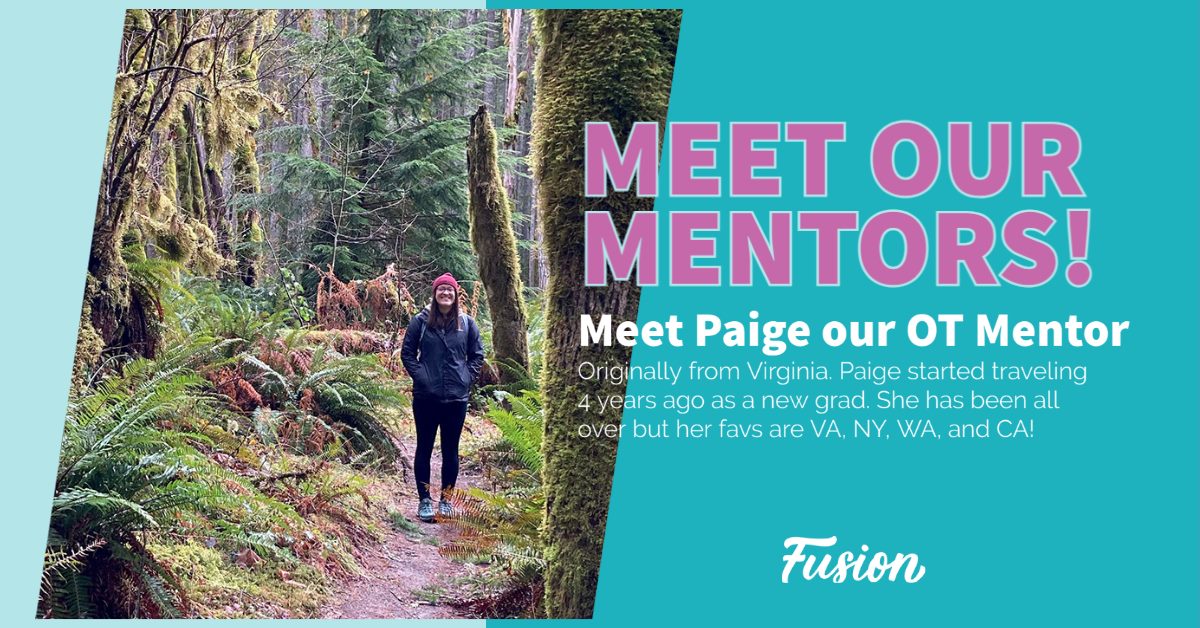 Q: If there are other therapists on staff to help out, why would you also need a mentor?
Having a mentor assigned by the agency serves as an added layer of support. Think of them like a life jacket, even though you're floating in a tube—just a little extra something to ensure you make it out alive.
Yeah, other therapists on-site may be willing to mentor a new grad traveler. But how do you know that the therapists on-site are even good clinicians who will provide sound advice? Not to mention, just because the staffing agency/traveler is told that there will be another clinician on-site, doesn't mean it will stay that way. Staffing changes can occur at any time, which is out of Fusion's control. It's important to have a mentor assigned because then you know you have someone you can rely on no matter what.
Q: What are some things mentors help with?
Mentors are there along for the ride right with you. They'll be there to answer questions, calm your nerves, offer advice, help you perfect your interview skills, and more.
"My mentor has helped me refine my interviewing skills, so that I always have a full and clear picture of what to expect prior to accepting an assignment," said new grad traveler, Rachel. "She's also invaluable in helping me navigate ethical dilemmas while on assignment. If something didn't seem quite right, I knew I could ask her, and she would guide me appropriately."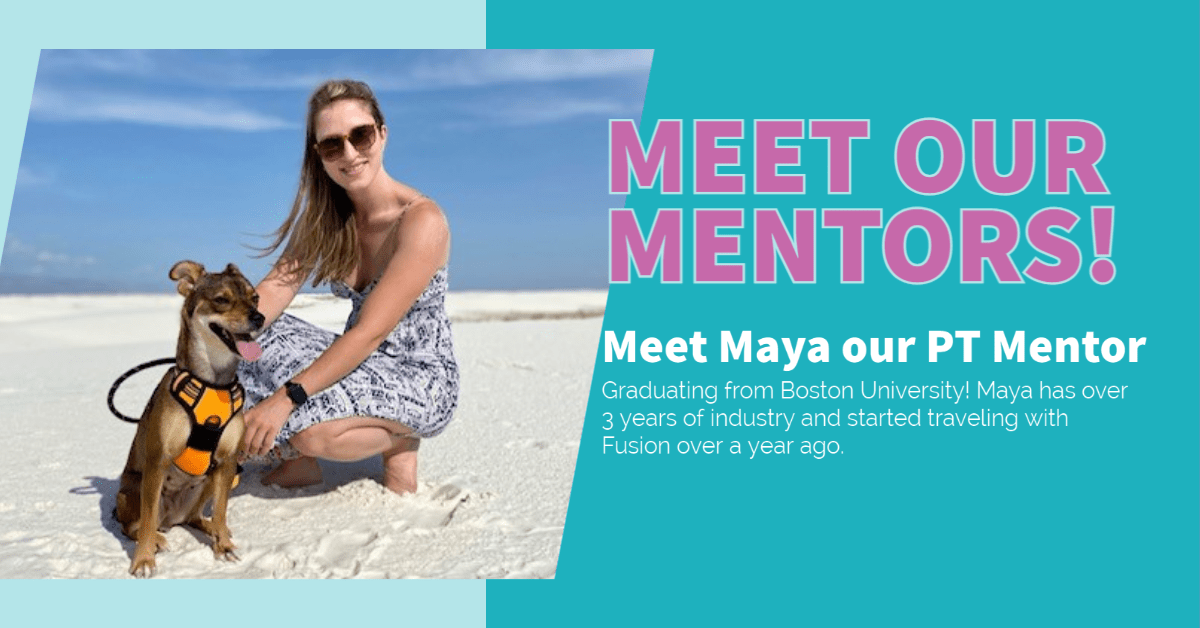 Q: How can I reach my mentor?
Mentors are available anytime via phone, email, or text! Don't be afraid to send a text if you have a question, want to set up a time to chat, or just want to say, "Heyyyyyy!" When you're matched with a mentor, you'll determine what works best for the two of you.
Q: How soon should I reach out to Fusion if I'm interested in Travel Careers?
Right away! It's never too early to start planning out your career. Our Student Outreach Team is here to educate you on all aspects of traveling as a new grad and guide you in the right direction.



Q: How else can I connect with Fusion while I finish my program?
Check us out on our Fusion-U Facebook group! This group is dedicated specifically to new grads who are interested in travel. We post helpful articles, nationwide events, and will keep you in the loop with Fusion! If that doesn't draw you in, how about regular contests for free Fusion swag and gift cards?! You can also get your university to book a Lunch and Learn!



Q: Wait, what's a Lunch and Learn?
Fusion's Lunch and Learn events are a great way the get your feet wet in the medical traveler field. Fusion's student outreach team is ready to get back out on the road to visit universities (like yours) and attend conferences all over to stay connected and give you the resources you need to succeed in your field. We help smooth out the transition from school life to your future career. Think you and your classmates would want to schedule a Lunch & Learn that includes all the bits and pieces of how to become a first-time traveler? We'll even toss in a $100 gift card to YOU for helping us book the event!

Q: What are some of the perks of traveling as a new grad with Fusion?
CEU reimbursements
Get educated and get paid. When you develop your skills through certifications, seminars, and courses, you can do it on our dime. Get up to $300 in CEU reimbursements per year.
New grad bonus (PT/OT)
Being a new grad is nerve-wracking enough. Let's loosen the reigns a little and let you in on a secret: Get up to $5,000 traveling as a new therapy grad with Fusion. No contract. No pressure.
Therapy mentorship
Need some insight on transitioning from student life to a travel therapy career? Our experienced mentors have your back. They'll be there for you as you go through your first few assignments.
Flexible schedule
Work where you want, when you want, how you want. When it comes to travel, you decide the start date, and you sign the contracts. Then, we'll put you in the right place at the right time.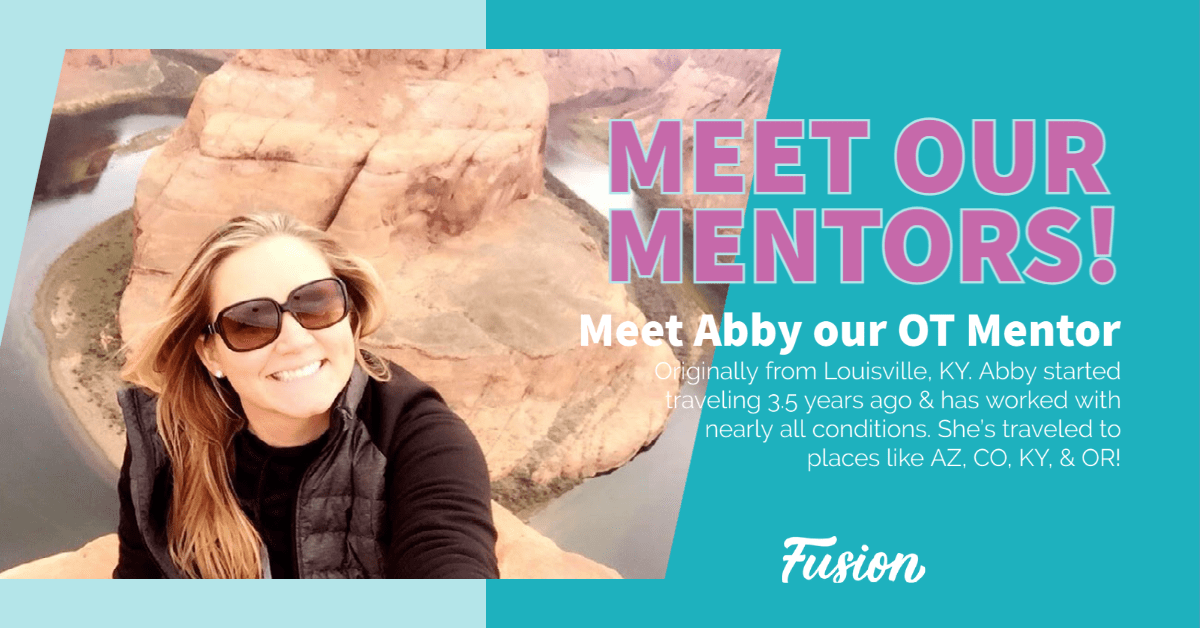 Q: How can I stay updated on the latest Student Outreach info at Fusion Medical Staffing?
Check out our Lunch and Learn page! We'll keep you updated on all the details for your upcoming travel career. We'll share resources, event info and so, so much more!