What I Learned at the APTA CSM
Each year, the American Physical Therapy Association (APTA) hosts a Combined Sessions Meeting (CSM) for physical therapy (PT) professionals from across the country to connect, network, and learn together. This year, the annual event took place from February 2nd to the 5th in San Antonio, Texas, and it was boomin'.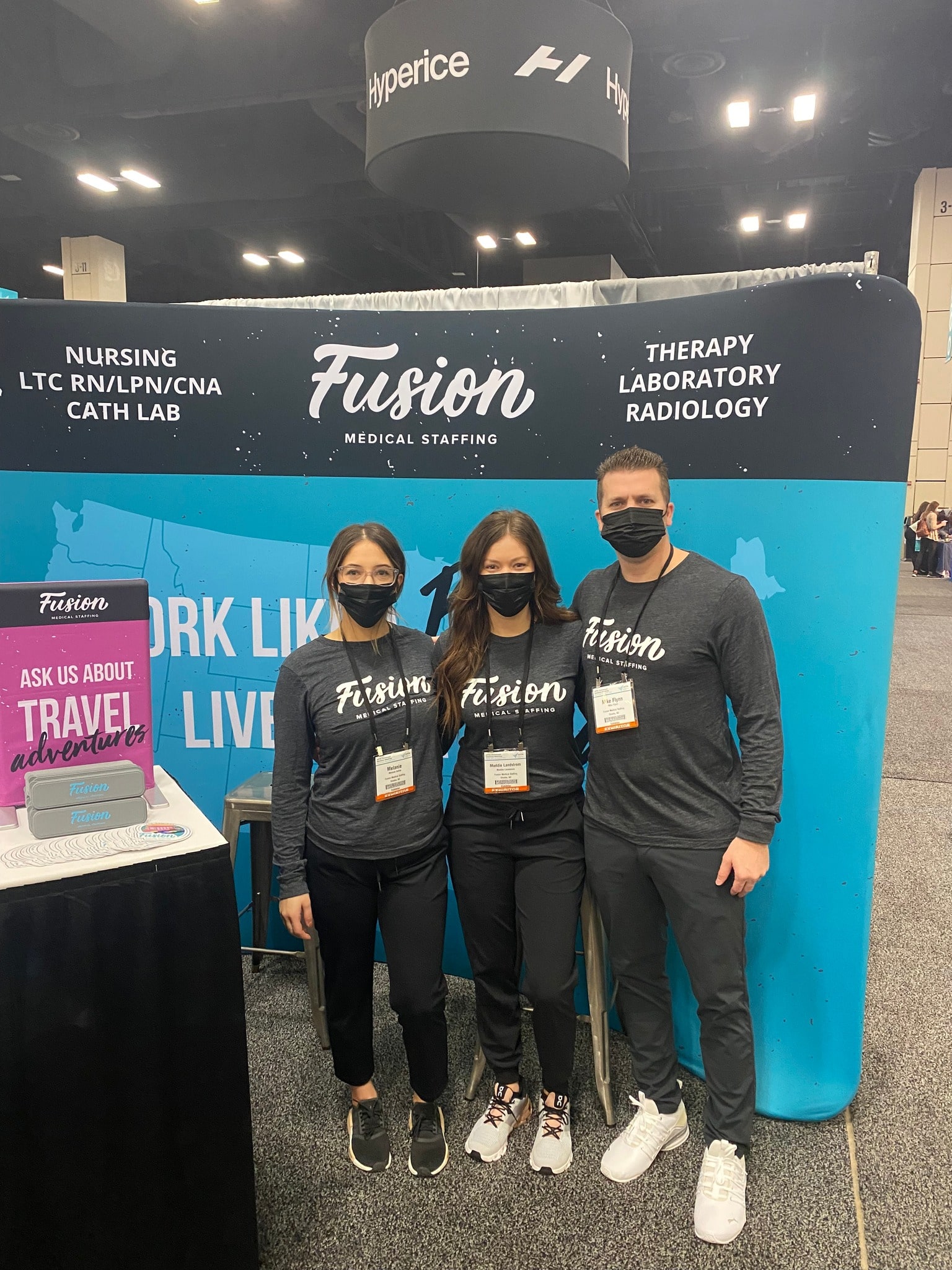 Although we were at the conference representing Fusion Med Staffing, we wanted to know what the APTA CSM was like for a PT attendee! So, we asked Caitlin, PT, what she learned. Here's what she said:
The experience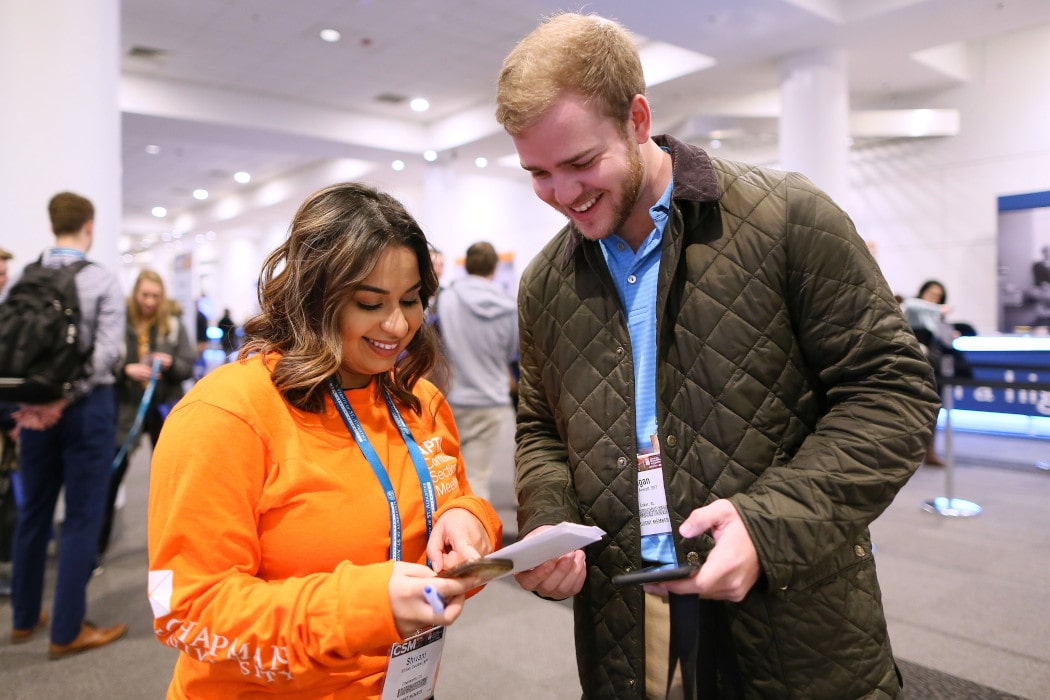 This is my second time attending CSM, as my first time was in Denver before the country shut down [because of the coronavirus pandemic]. When I was in Denver, I was in my second year of PT school and I was terrified of attending this major conference. Thankfully, I had my classmates with me to make it easier.
When I first attended CSM, it was exhilarating! It was exciting walking around the exhibit hall and meeting other companies and talking to different booths about their products and new innovations. To be honest though, it was overwhelming. The lectures were complicated topics and my second-year brain wasn't ready for them.
Flash-forward to being a new clinician this year and I had a better grasp of how to handle the conference and avoid being overwhelmed! I knew how the conference worked, so I was able to get the most out of it. I made sure to take much needed mental breaks, but I also discussed a variety of lectures with my classmates since I couldn't be in four places at once (unfortunately).
The benefits
PT travelers can get a variety of things from attending future CSM events! For example, there is a bunch of free stuff. Like, an overwhelming amount of free stuff. (Be sure to pack an extra bag!)
In all seriousness, you get to network with other travel therapists, learn the ins and outs of traveling, and you can learn about new innovations to help with your practice.
The people
At the CSM, you meet everyone...and I mean everyone! At my first CSM, my classmates and I met Susan O'Sullivan, PT, Ed.D., and we had no idea until later on. Plus, you meet different vendors at the exhibit hall and you can learn from each vendor and what their products offer. My favorite was the relaxation station and a nice massage while utilizing recovery tools.
Not only are the vendors amazing, but so are the fellow physical therapists. I met therapists from all over the country and got to learn about their treatment styles and clinic layouts. As a new grad, imposter syndrome is real, so talking to other therapists and learning from them helps alleviate those feelings.
The networking
After my first year of PT school, my classmates and I decided to attend the NEXT conference in Chicago. It was close to home and who doesn't want to spend time in Chicago in the summer?! While we were venturing around the exhibit hall, we learned about PT Pub Night and we just had to go! Little did I know that the company hosting PT Pub Night would be my future employer. That's right, it was Fusion Medical Staffing!
Not only is networking key for potentially finding employers, but you also get to network with other therapists across the country and learn from them. I was able to network with other travel therapists and learn tips and tricks when it comes to travel therapy. I was also able to network with other clinicians and learn different styles of treatment when it comes to more complex diagnoses.
The knowledge
After three days of lectures, my brain is mush! I learned about early loading for anterior cruciate (ACL) surgery, how to handle different types of stiffness after knee surgery, how to treat CrossFit athletes, and how to treat cervical radiculopathy.
After my first CSM in Denver two years ago, I learned to take a day to listen to lectures that were fun and not something I would run into as an outpatient PT. One of the most interesting lectures I learned from was about canine rehabilitation and treating hip dysplasia. PT is not just for humans!
If you missed this year's CSM, don't fret! Throughout the month of March, there will be more than 100 recorded educational sessions from the in-person event that will be available online. Even better, you can earn up to 1.2 continued education units (CEUs) or 12 contact hours by participating online.
The APTA CSM is a unique opportunity every year for PT professionals to get to know and learn from one another. Plus, it's a great time to introduce yourself to Fusion Med Staffing and start your travel therapy adventure!