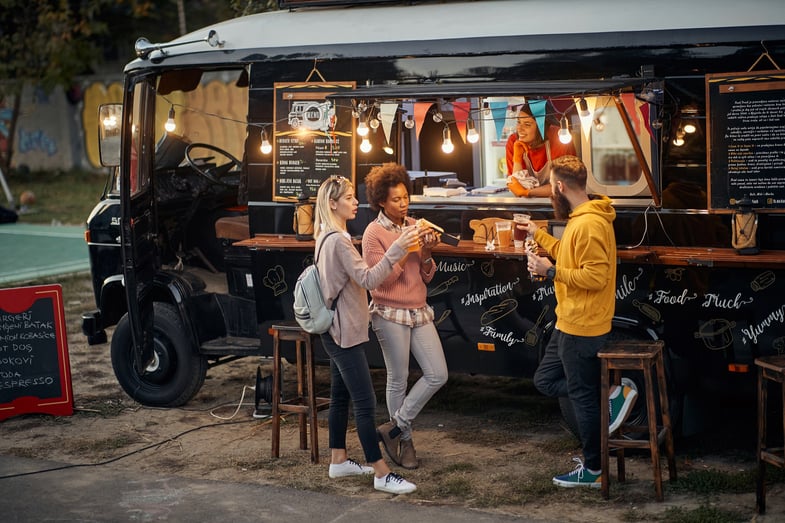 Did you know there are more than 35,000 active food trucks across the country? Kind of surprising, right, because it feels like no matter where you look, there's a McDonald's on every street corner. But, in reality (and thankfully), there's more than double the amount of food trucks than there are McDonald's. While we love McNuggets as much as the next guy or gal, food trucks offer something special—it's more than a meal, it's a whole experience.
The Best Food Trucks to Fuel Your Travel Job
Let's be honest, adventure is part of the job. At least it is for professional med travelers like yourself! As you travel from location to location and state to state, you have the unique option to explore new things, like the local cuisine from food trucks.
Over recent years, food trucks have grown in popularity, stealing the hearts (and stomachs) of Americans everywhere. Here's a handy guide on the best food trucks throughout different regions of the U.S. No matter where you are on your medical travel assignment, there's no doubt a food truck near you.
The history of food trucks
You ever wonder how it all started? Me too! In this case, we're talking all about food trucks. It's no secret that the American population has had a wild appreciation for food since the history of ever. Sometimes, the best way to relate to someone is through their stomach.
What we know and love as our modern food truck has evolved from Civil War-era chuck wagons and pushcarts. Food trucks started because specially designed chuck wagons would follow behind cowboys to offer breakfast, lunch, and dinner to feed hungry (and maybe hangry?) men across the plains. What made these wagons special is that they were crafted with a purpose: To feed the people. Within it, you could find separate compartments for pot storage, washing up, and food prep. The cooks, lovingly called "cookies," took their craft seriously and woke up as early as 3 A.M. to stoke fires, bake goodies, and prepare to feed a gaggle of people with growling tummies.
Pushcarts, on the other hand, didn't heat or cook food, but instead, distributed meals of meat pies, fruits, and sandwiches to busy city folk. Urban dwellers like garment workers, construction builders, and delivery services relied on pushcarts for quick, cheap, and filling nourishment. While the design of the chuck wagon is more accurate to what we imagine when we think "food truck," pushcarts provided the purpose that ultimately gave food trucks their time to shine.
The first food truck-type business to hit the streets were pleasantly decorated ice cream trucks in the 1950s. Then, the 60s brought larger trucks that started to sell more robust food options like street tacos and burgers. As the years went by, food trucks just kept getting better and better. By the early 2000s, food trucks were so popular and beloved, they were celebrated (and still are) through festivals, carnivals, and catering events. Nowadays, you can find food trucks that sell a variety of cuisine at local parks, parking lots, food halls and courtyards, private parties, or our favorite, chillin' on a random street corner.
So, while you're out and about living your best med traveler life, keep your eyes peeled for local food trucks that could excite your tastebuds. Need a helping hand? This is our two cents when it comes to some of the best food trucks in the U.S.
Get your nosh on in the Pacific Northwest
There are thousands upon thousands of extraordinary places to eat in the Pacific Northwest (PNW). But how many of those eateries operate on wheels? The answer: A lot! In addition to the scenic and natural beauty of the PNW, the culinary scene has been known to spark some magic, as well, and one way is through food trucks. Whether you're working a travel job in Idaho, Washington, or Oregon, the PNW has something special waiting just for you. Find out what it is!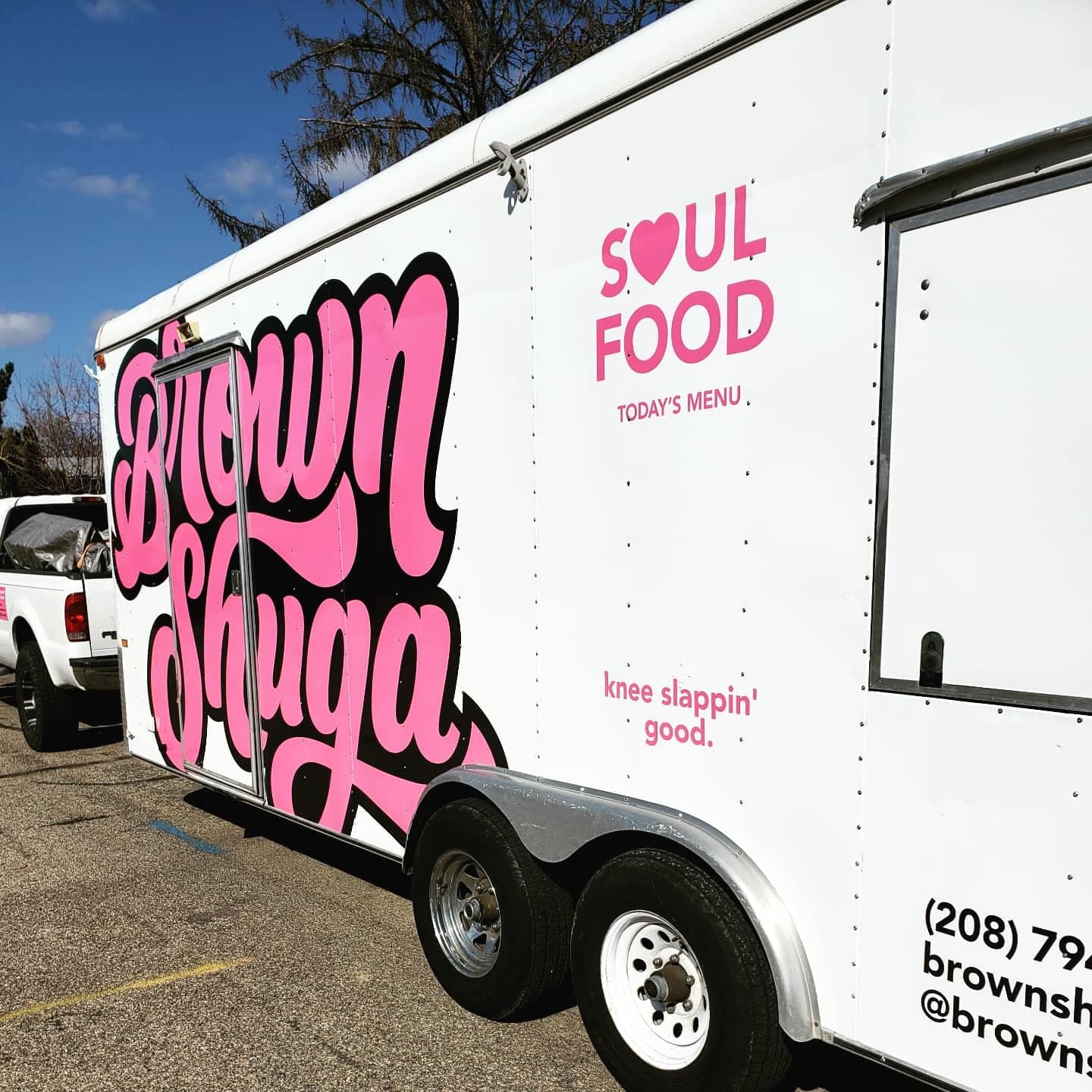 Images from Brown Shuga Soul Food Facebook
No. 1: Brown Shuga Soul Food in Boise, Idaho
You know Def Leppard's "Pour Some Sugar on Me"? Well, this food truck is kind of like that…only better, if you can believe it! Brown Shuga Soul Food takes authentic Southern flavors that pack a punch and brings them straight to your tastebuds in Boise, Idaho.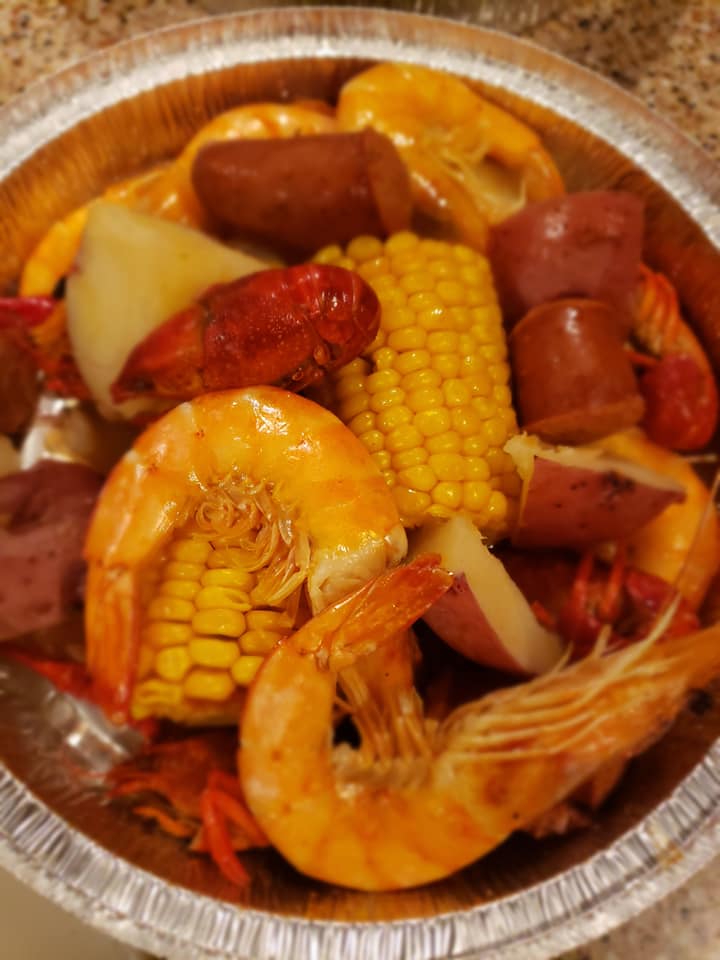 Owned and operated by Yvonne Anderson-Thomas, Brown Shuga came to life from the belief that Sundays are for mouthwatering home-cooked foods and quality family time. Growing up, that was the tradition in her home and it's one that Yvonne has kept alive and kickin' for the Boise community through her legendary food truck. Whether you prefer to venture out or stay in at home, Brown Shuga can accommodate your needs with the option to walk-up and order or order delivery.
Not sure what to order for Soul Food Sunday? With five-star reviews across the board listed on the Brown Shuga Soul Food website, you can't go wrong—there's succulent smoked turkey legs as big as your head, zesty gumbo complete with the works (you know, okra, sausage, and chicken, plus seasoned rice and homemade cornbread on the side), and rich signature desserts you can't find anywhere else.
"If you've been missing some down-home soul food, then the Brown Shuga Soul Food truck is the place you need to be," said Boise Foodie Guild. "The food truck offers some of the most amazing BBQ chicken in Idaho and pulled pork, both made with their secret BBQ sauce. You won't be disappointed!"
Highlights: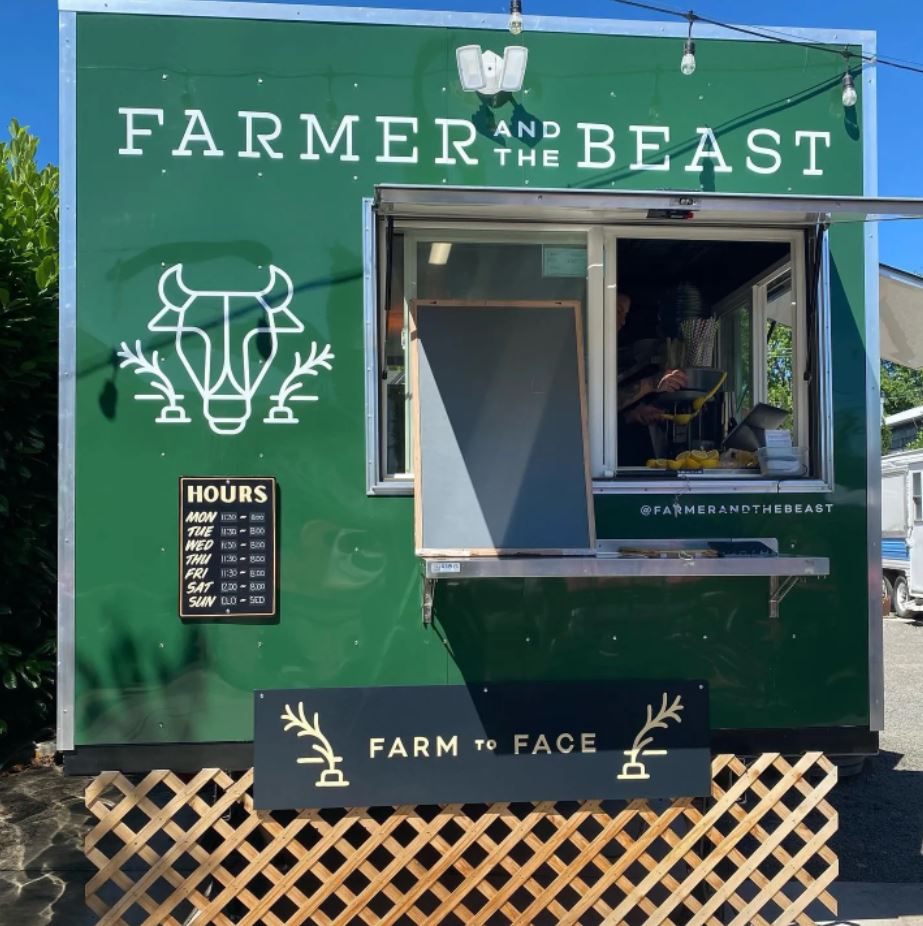 Images from Farmer and the Beast Instagram
No. 2: Farmer and the Beast in Portland, Oregon
Farmer and the Beast isn't your average food truck. Technically speaking, it's a food cart. That said, it has earned its spot on the list of one of the best food trucks in the Pacific Northwest through intensely fresh ingredients and smash burgers that fall apart gloriously in your hands.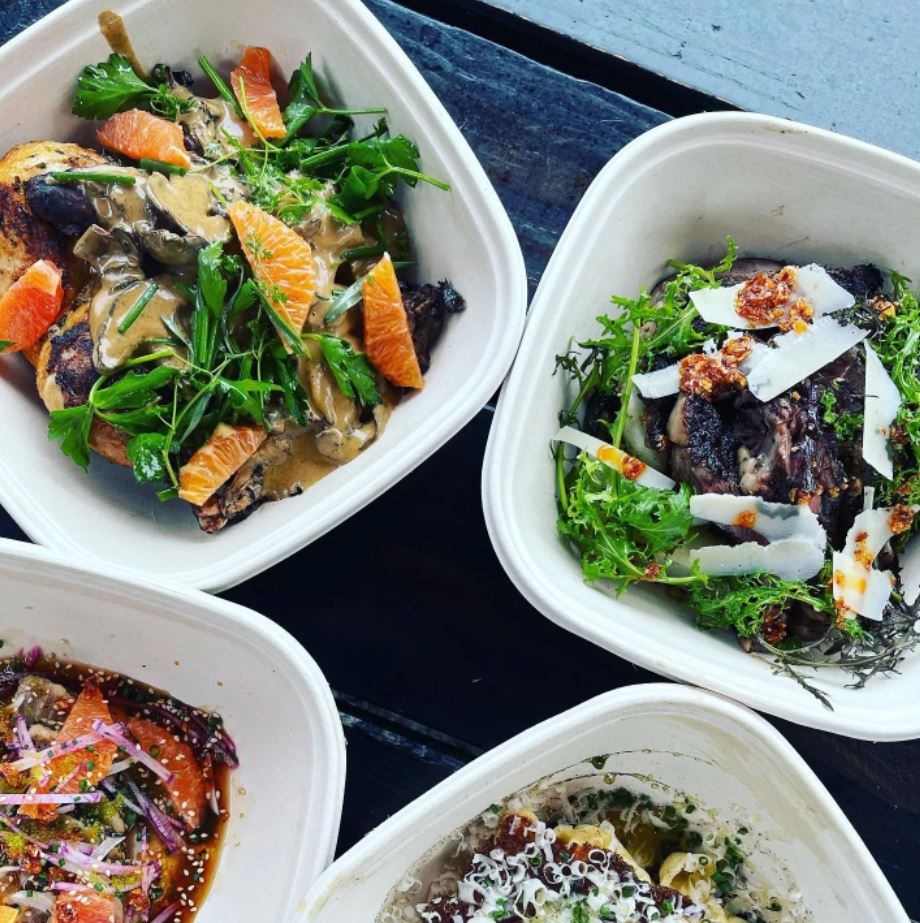 Located within the Nob Hill Food Carts pod, Farmer and the Beast concentrates on Portland produce from farms like Sauvic Island Growers and Our Table Farms. Depending on the time of year of your visit, your Farmer and the Beast order could feature fresh Oregon strawberries alongside cucumbers and various lettuces, spring peas with grapefruit tossed in crunchy cashews, or fall chicories and apples complimented by shavings of cheddar cheese and the food cart's signature herb-infused ranch dressing.
And if these textured salads aren't really your thing, that's okay too! Farmer and the Beast makes a mean double smash burger that will take your tastebuds to a whole new world. Wondering what makes this Beast Burger so special? With two crispy meat patties cooked to perfection topped with gooey melted American cheese, iceberg lettuce, razor thin onion slices, and a secret sauce, the burger lives up to the hype. As Oregon Live said, "Imagine a classic In-N-Out double-double, only with higher quality ingredients (and no three-hour wait)."
Highlights: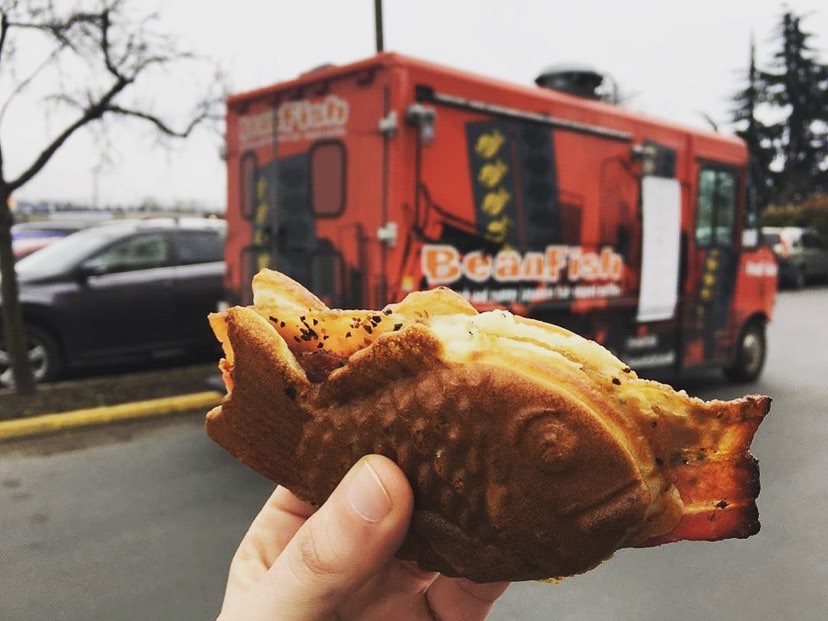 Images from BeanFish Facebook
No. 3: BeanFish in Seattle, Washington
Has Japan always been a destination on your bucket list? Well, what if we told you that you could get a taste of Japan right here in the U.S.—in Seattle, to be exact? Because you can with BeanFish! Bean—what? BeanFish!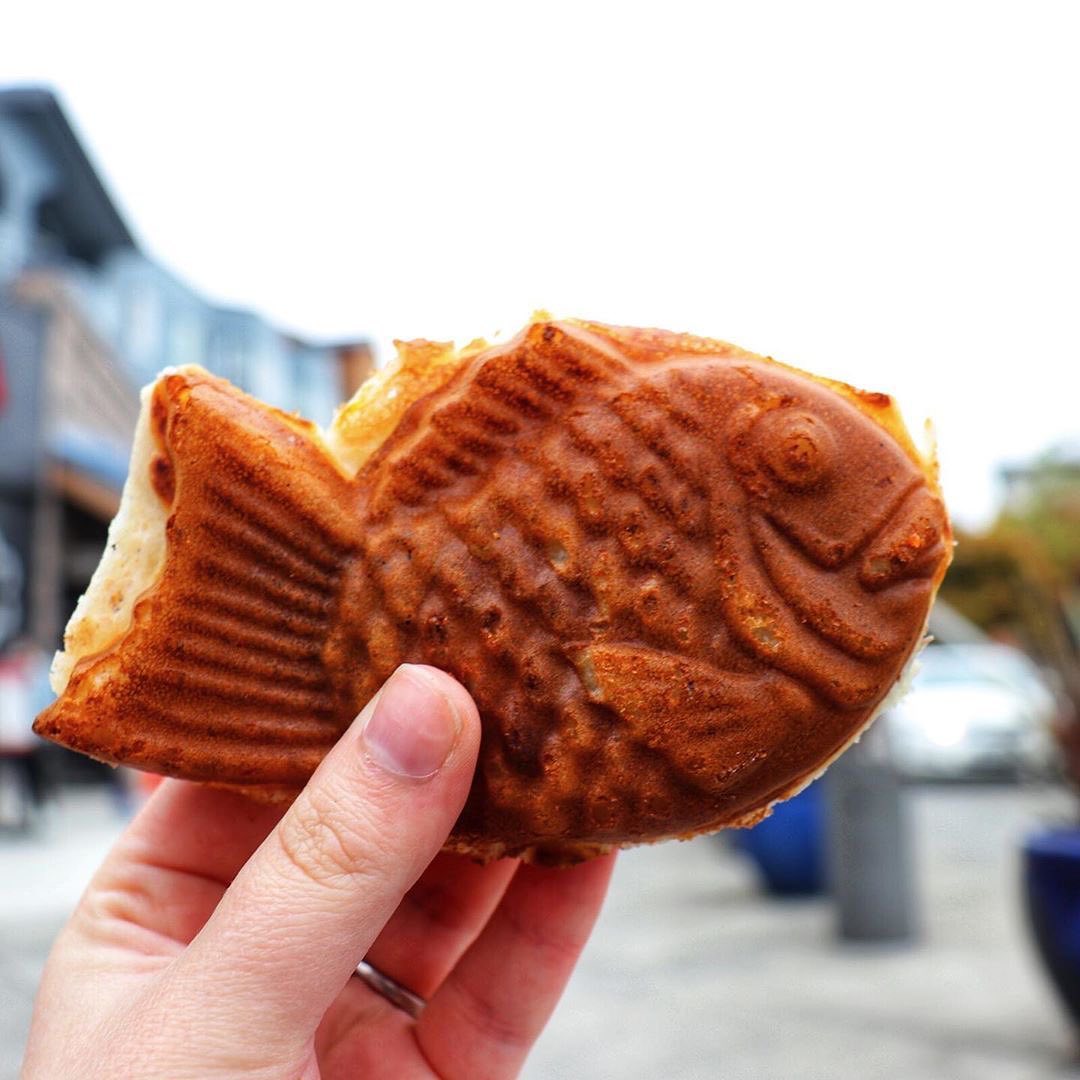 This food truck is so popular and successful that it's graduated to a brick-and-mortar location inside Uwajimaya Food Hall, in addition to its OG mobile ways. If you're familiar with Japanese food or culture, then you may know that fish-shaped cakes, taiyaki (sort of like American waffles), are a super popular Japanese street food. Instead of drowning them in maple syrup, these fish-shaped sandwiches are filled with things like peanut butter and banana (otherwise known as The Elvis) or pineapple and pepper jack cheese (aka The Big Kahuna), along with other fillings you didn't know your heart and tastebuds desired. The best part is, at BeanFish, each waffle is handmade and stuffed right before your eyes, so you can not only enjoy the end result of flavors, but also appreciate the delicate work that goes into developing such a masterpiece.
"Ubiquitous in Japan but less common here, taiyaki are fish-shaped waffles, usually filled with red bean paste or custard," said Seattle Times. "BeanFish took the concept far beyond the norm, adding delightfully gonzo savory options along with super-creative sweet ones. As owner Brady Woo puts it, 'I created something that I found customers didn't know whey couldn't live without.'"
Highlights:
Search for Washington travel jobs
Munch around the Midwest
The Midwest has a lot going for it. Including for food. While you may expect to see a common theme of casseroles, chili variations, and meat and potatoes, the Midwest has far more to offer in terms of mouthwatering cuisine. Here's the best part: You don't have to wait for a table at some of the best Midwestern eateries. That's right, we're talking food trucks, carts, wagons, the works. Check it out.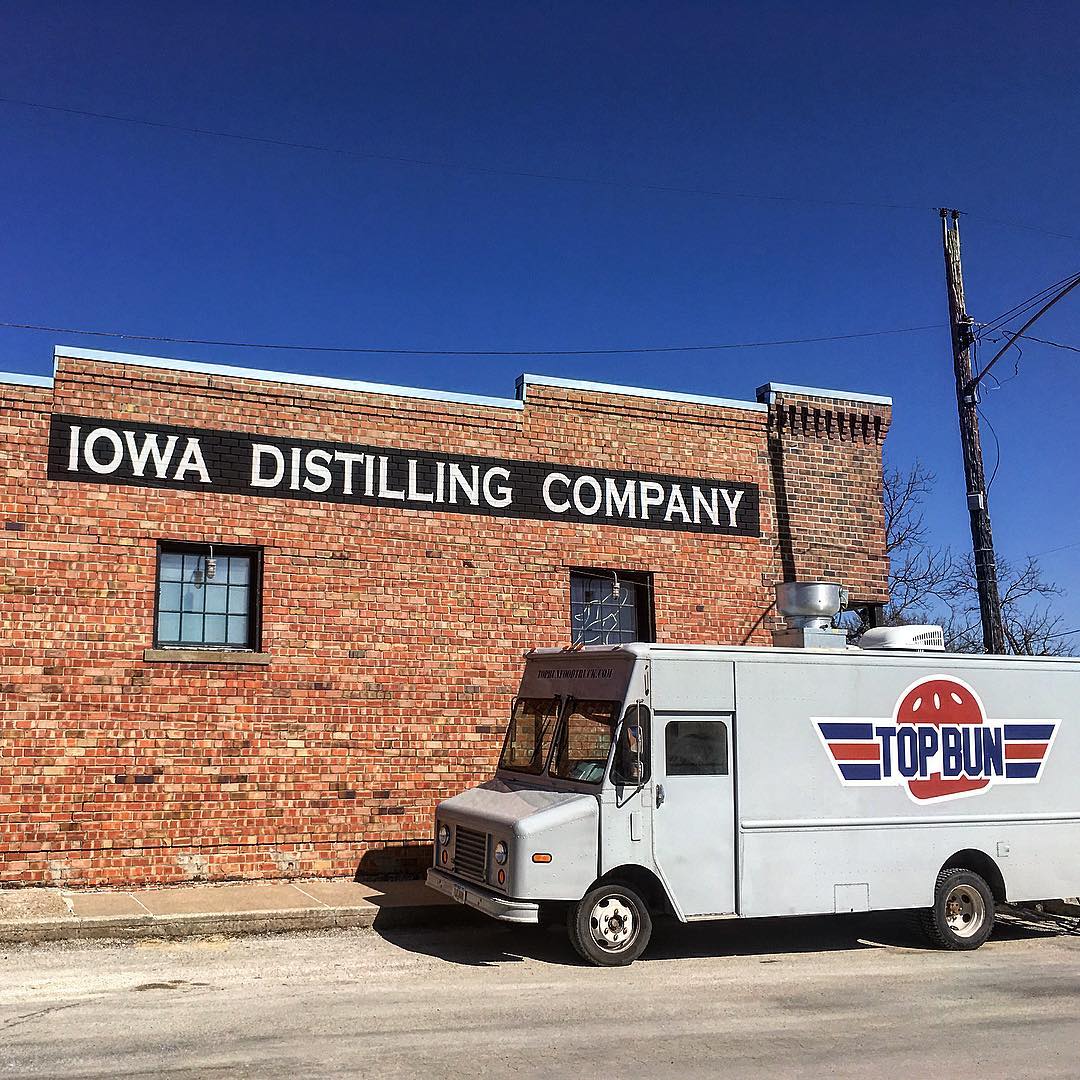 Images from Top Bun Facebook
No. 1: Top Bun Food Truck in Des Moines, Iowa
You've heard of "Top Gun," with Tom Cruise. Now get ready for Iowa's Top Bun with chef and owner Dave Barry. While Tom Cruise had the "need for speed," in "Top Gun," Dave Barry has the "need to feed" through his movie-inspired food truck.
If you have the undeniable hankering for adventure and mouthwatering ingredients, then look no further than the Top Bun Food Truck in Des Moines, Iowa. Featuring one-of-a-kind burgers and sandwiches, Top Bun knows how to spice it up with more than flavor.
The no. 1 seller is, no surprise, the Top Bun burger. This classic burger is made from a perfectly seared one-third-pound patty topped off with crispy lettuce, fresh tomato, onion, pickle, and American cheese with the option to jazz it up with a fried egg or bacon. If meat isn't your thing, you can sub the burgers for plant-based options or stick to the vegan/vegetarian menu options instead. No matter what your tastebuds crave, Top Bun can satisfy them.
"Dave Barry is a proud Iowan, so it should come as no surprise that locally sourced ingredients are a priority for Top Bun, his Des Moines-based burger truck," said the Food Network. "He sources local beef, local buns and hoagie rolls, and Italian sausage meatballs from renowned Graziano Brothers for his USS Torpedo, a meatball-, red sauce-and provolone-stuffed hoagie. On the burger front, try the fan-favorite Flyin' Hawaiian, a seared one-third-pound patty stacked with grilled pineapple, roasted red peppers and teriyaki mayo. Pair with an order of Truffle Shuffle Tots, fancy potato tots tossed in truffle oil and Parmesan with a spicy mayo drizzle."
Highlights: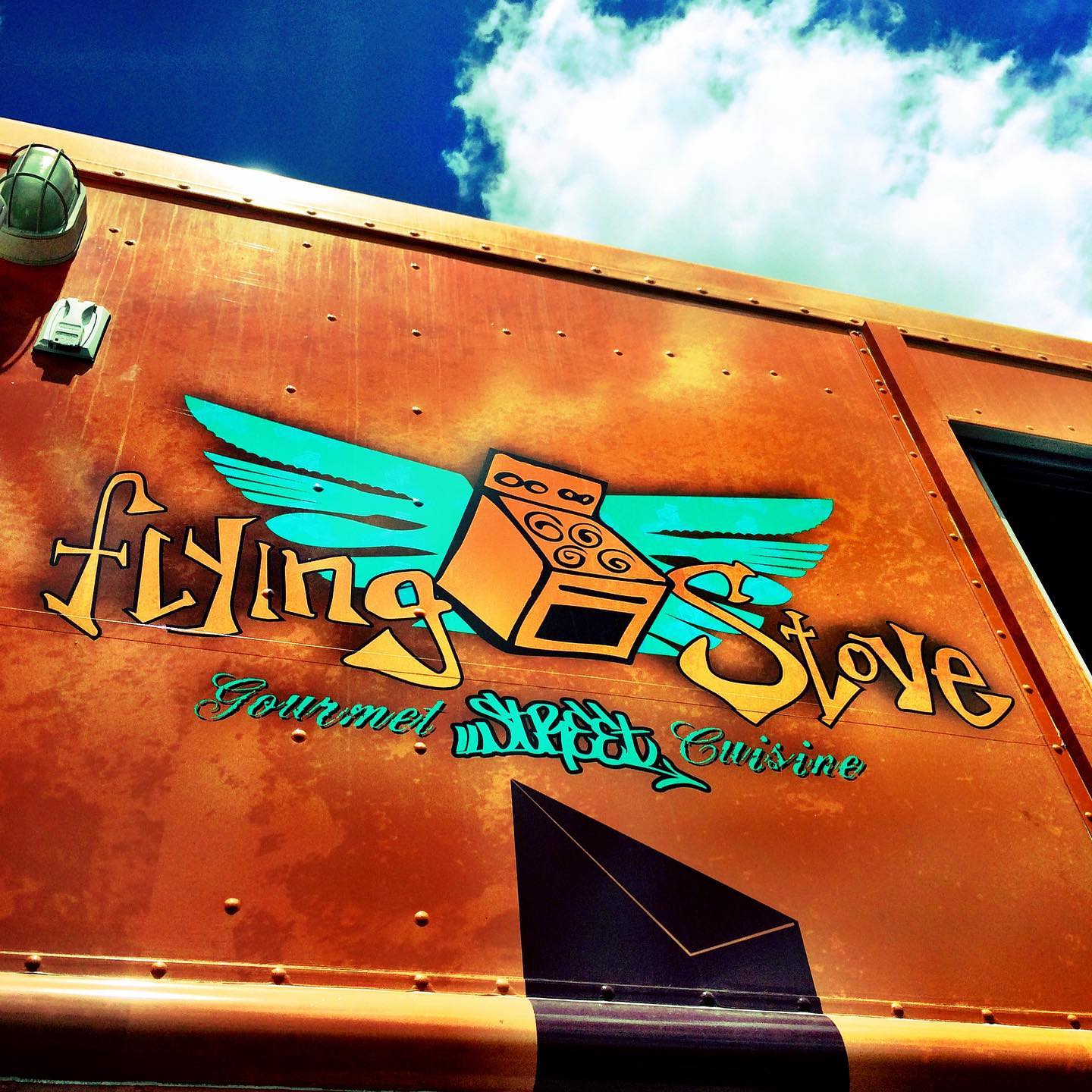 Images from The Flying Stove Facebook
No. 2: The Flying Stove in Wichita, Kansas
You never know what you're going to get from this Midwestern food truck, The Flying Stove. Not because the food is hit or miss in terms of quality or quantity, but because the menu changes every single week!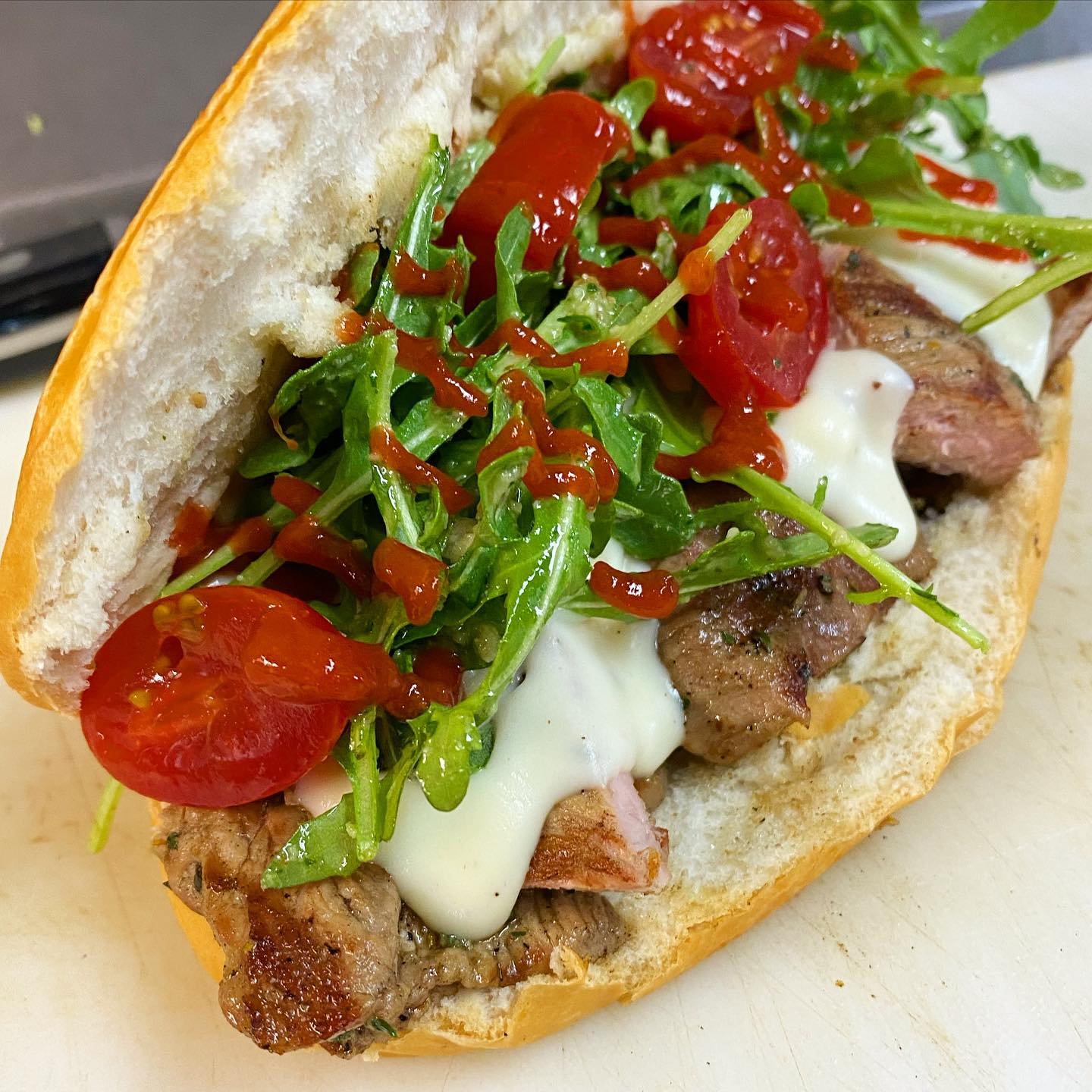 A decade ago, food trucks weren't yet a thing in Wichita, but that didn't stop the Schauf brothers—Jeff and Rob—from pursuing their dream of creating one. Born and raised in Wichita, the brothers knew their community would thrive from a diverse food truck, so in December of 2011, they parked their truck in the courtyard at The Brickyard, Wichita's premier outdoor music venue. The crowds couldn't get enough of the food truck's purple potato duck fat fries, Thai tacos, and burger with pepperoni jam and red onion marmalade. It became obvious that they had created something extraordinary. And that rings true to this day.
"Though customers agree the food is consistently delicious, the menu is anything but consistent," said The Sunflower. "In fact, the core menu changes [weekly]. Although some food trucks sell cheap, greasy food, The Flying Stove bucks this trend. Their menu, though frequently changing, always contains leafy greens and other vegetables, resembling food a customer may find in a sit-down restaurant, rather than fast food."
Highlights: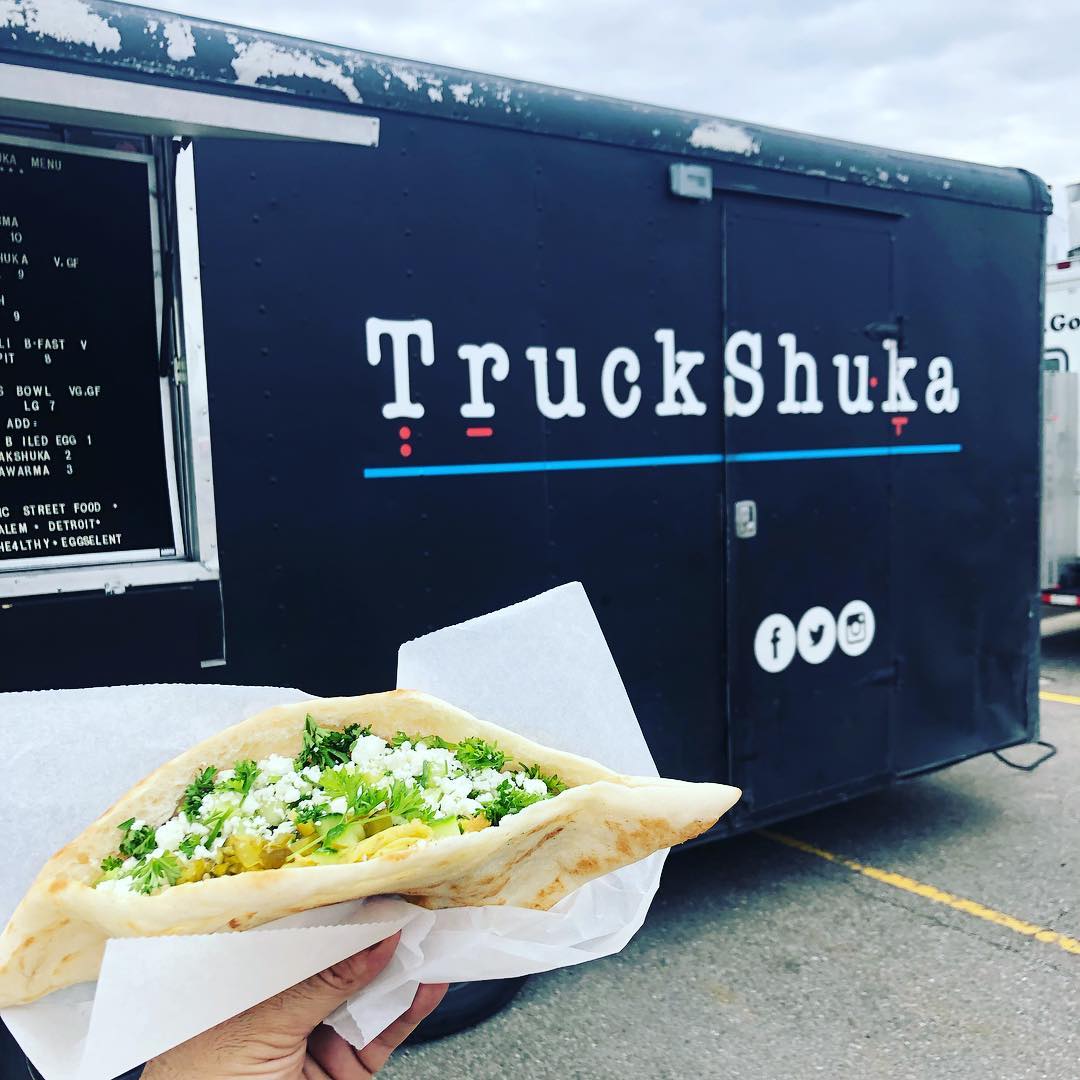 Images from TruckShuka Facebook
No. 3: TruckShuka in Detroit, Michigan
It can be tough to live away from your home. As a professional medical traveler, you know that better than most people. But Benji Benoliel can relate, too. No, he's not a fellow med traveler, but like you, he's also living away from where he grew up and considers "home." To help remedy his feelings of homesickness, Benji and his wife decided to enrich their community through something we can all understand: Food. From there, TruckShuka, one of the only Israeli food trucks in the area, was born.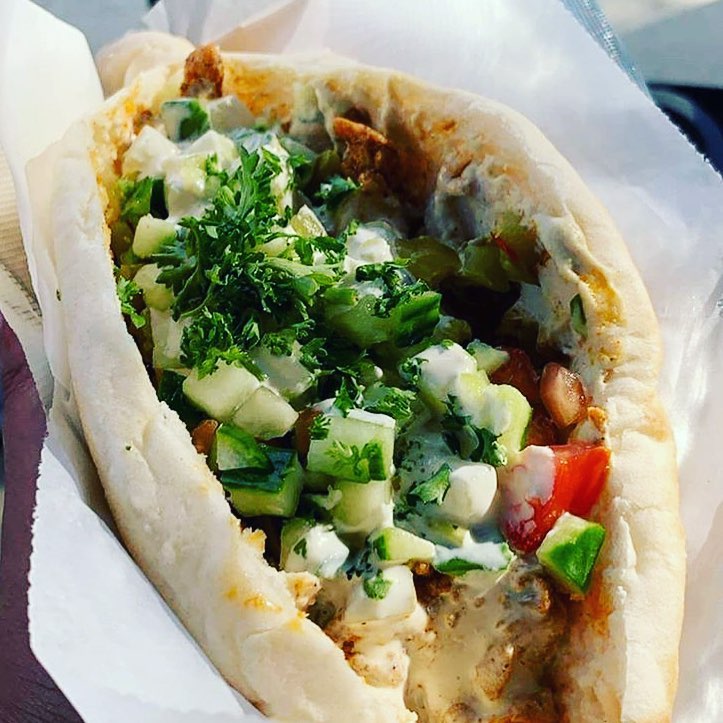 With a menu focused solely on authentic Jerusalem street food, TruckShuka offers cuisine you've likely never tasted before. No matter what you order—a bowl, platter, pita sandwich, or another signature item—TruckShuka works only with hand-picked, high-quality, fresh ingredients.
This Israeli food truck's namesake menu item is, of course, the shakshuka, which comes as both gluten-free and vegan-safe. Benji takes this classic tomato-based dish to the next level by adding fire-roasted bell peppers, garlic, imported spices from the Middle East, and poached eggs topped with fresh Italian parsley and served with a side of pita bread.
"When Jerusalem native Benji Benoliel moved to the U.S. 15 years ago, he had no intention of parting with his Israeli roots," said the Jewish News. "After exploring the Detroit food scene, he noticed Israeli cuisine was sparse. Not only did he long for his favorite dishes, but he also felt locals were missing out. Benoliel and [his wife] put their heads together, developing the idea of an Israeli-inspired food truck. Benoliel was strict about making everything from scratch, and he focuses on dishes readily available on the street corners of Jerusalem."
Highlights:
Search for Michigan travel jobs
Find some grub on the West Coast
Fun fact: States along the West Coast are some of the most diverse locations in the U.S., and that translates beautifully through the food. Inspired by Asian, Mexican, American, Italian, and other cuisine, West Coast foodies are truly spoiled with the myriad of food options. If you're looking for something quick and tasty that doesn't come from a drive-thru, you can't go wrong with any of these food trucks.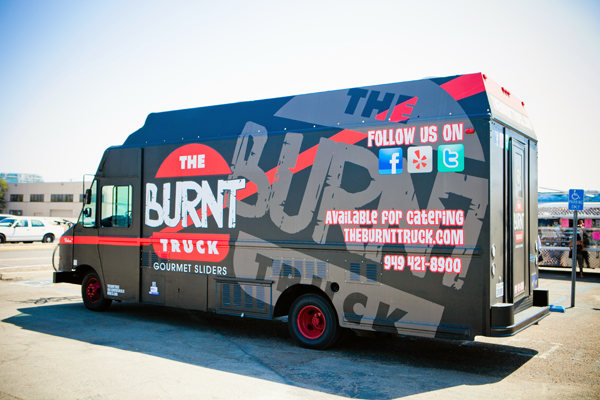 Images from The Burnt Truck Facebook
No. 1: The Burnt Truck in Irvine, California
When you've had a rough day, what's your go-to comfort food? For me, it's a juicy beef burger smothered in melted cheese and avocado spread. Maybe for you it's a sloppy joe sandwich dripping with BBQ sauce or crinkle cut fries cooked to your exact crispness preference. No matter what it is, chances are The Burnt Truck has something that will cheer you up from the inside out.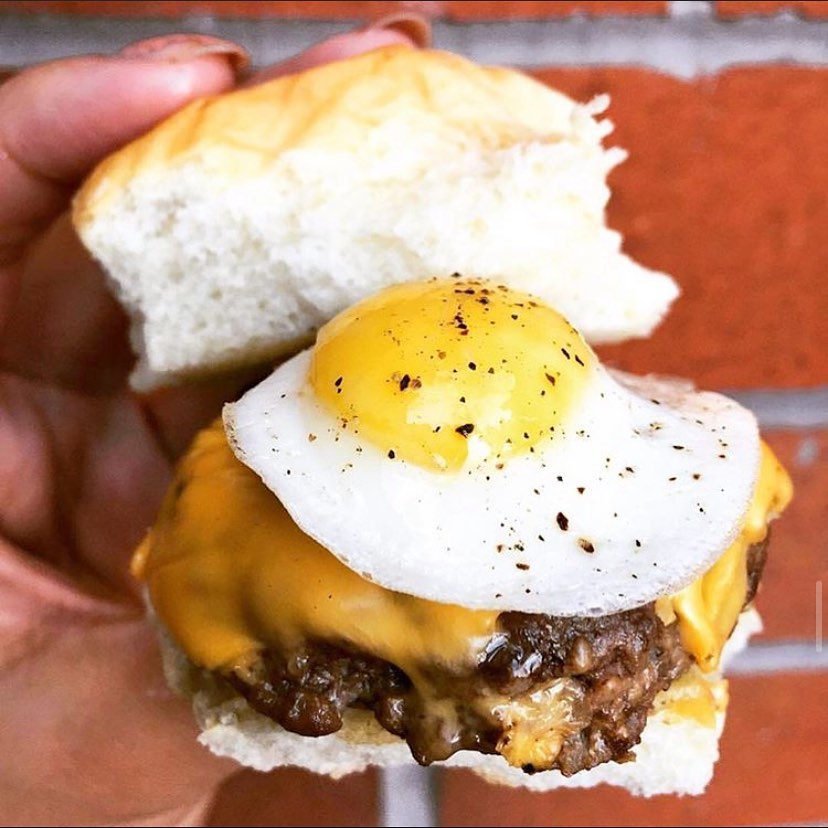 The Burnt Truck is the first of its kind in Orange County to feature unique, gourmet sliders, and the first to redefine what a slider can be. Owned and operated by three chef partners, this team uses their intense passion for comfort food to fuel their food truck's success. That, and their unique take on comfort classics like fried chicken, beef dips, meatloaf, and more. These food connoisseurs take comfort food to a new level by incorporating Vietnamese pork, carnitas, and fried cheese into their culinary masterpieces. At the end of the day, their mission is to "bring distinctively upscale taste to the streets of Orange County without all the fuss and nonsense of a high-end restaurant."
"Here's the deal: The Burnt Truck is one of the best food trucks based in Irvine," said Three Best Rated. "The truck is well-known for its inventive twist on simple, comfort dishes. They exclusively offer gourmet sliders: Tasty, inventive, and addictive sliders that will make you coming back again and again. Their chef uses high-quality and fresh ingredients. Their culinary team provides an everlasting impression that will satisfy your hunger at each and every visit."
Highlights:
Search for California travel jobs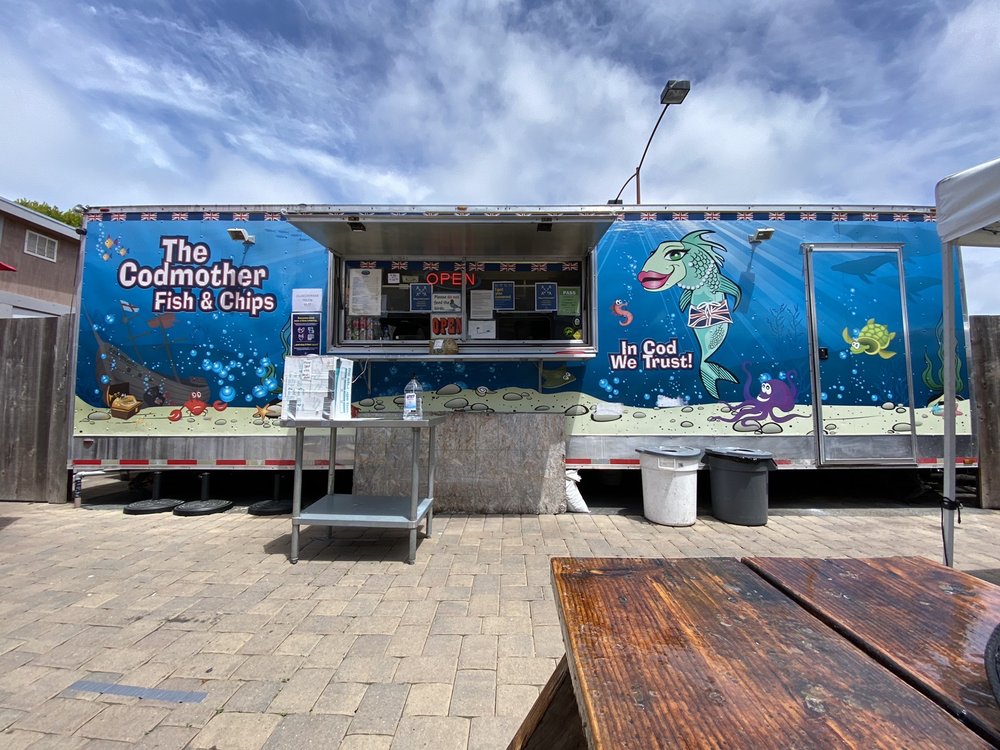 Images from The Codmother Yelp
No. 2: The Codmother in San Francisco, California
So, you're a med traveler in San Francisco? Color me jealous! Not only is San Fran where you can find the "Full House" house, but it's also home to Fisherman's Wharf, which just so happens to be where you can find some of the best (and freshest) seafood. Wondering where? From nonother than your fairy godmother, I mean, Codmother.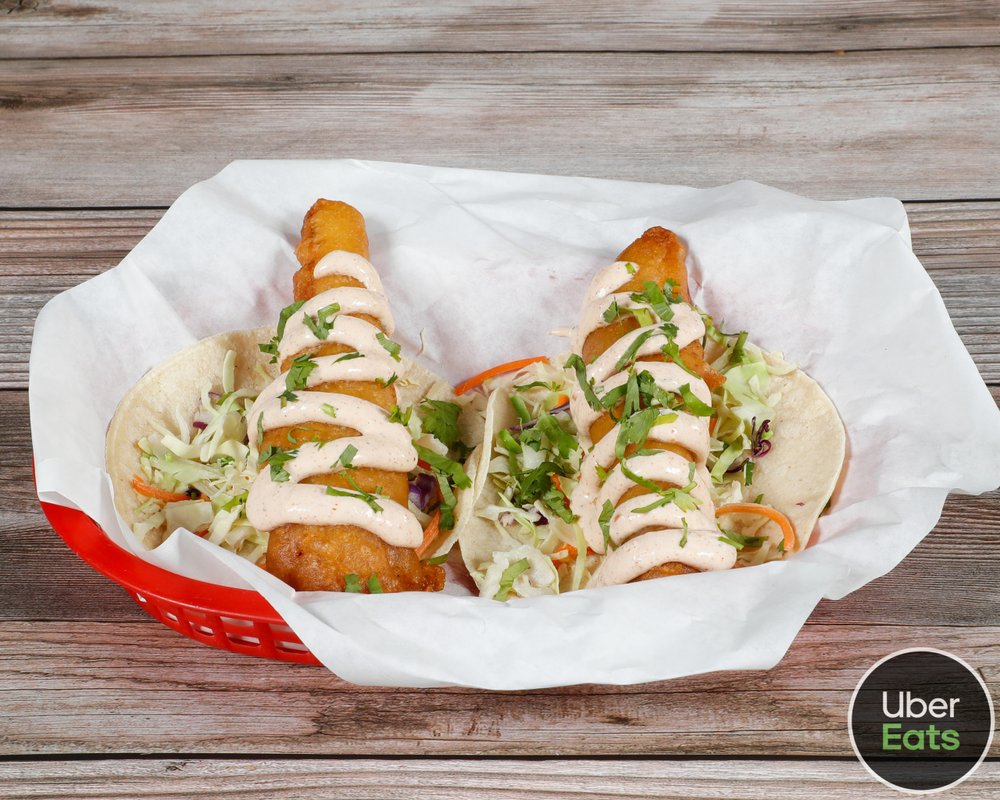 The Codmother Fish & Chips food truck came to be in 2011 when original owner, Suzanne Acevedo, realized there were no true "chippies" (or fish and chip shops) in the Bay Area. Now The Codmother is owned and operated by another British couple, who have kept up with customer demand, and improved the business to incorporate even more specialty food items that satisfy your tastebuds. The signature fish and chip dish are lightly battered and fried just the way you like it and served with malt vinegar to enhance the subtle sour flavors.
"England-born Suzanne Acevedo knows her way around a fryer," said Eater. "She founded this humble trailer in 2011 because she missed the fish 'n' chips from her homeland. Now she's serving some of the best food on the Wharf, and some of the best fish tacos in San Francisco."
Highlights:
Search for California travel jobs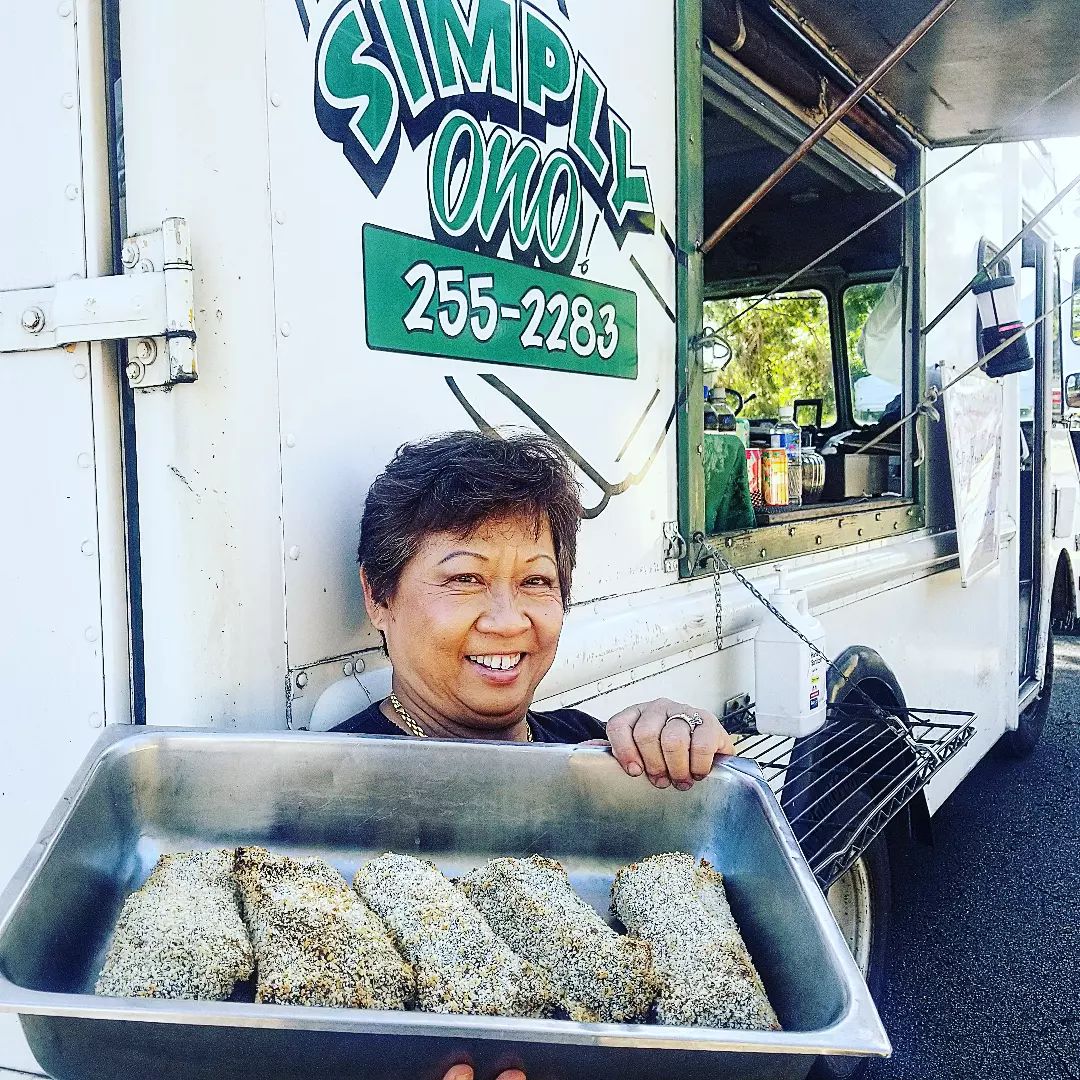 Images from Simply Ono Facebook
No. 3: Simply Ono in Honolulu, Hawaii
I think it's safe to say that we all gravitate towards something "simply delicious" when we notice the undeniable rumbles of hunger. So, while you're living your best med traveler life in Honolulu, head to the Simply Ono food truck for a taste of excellence.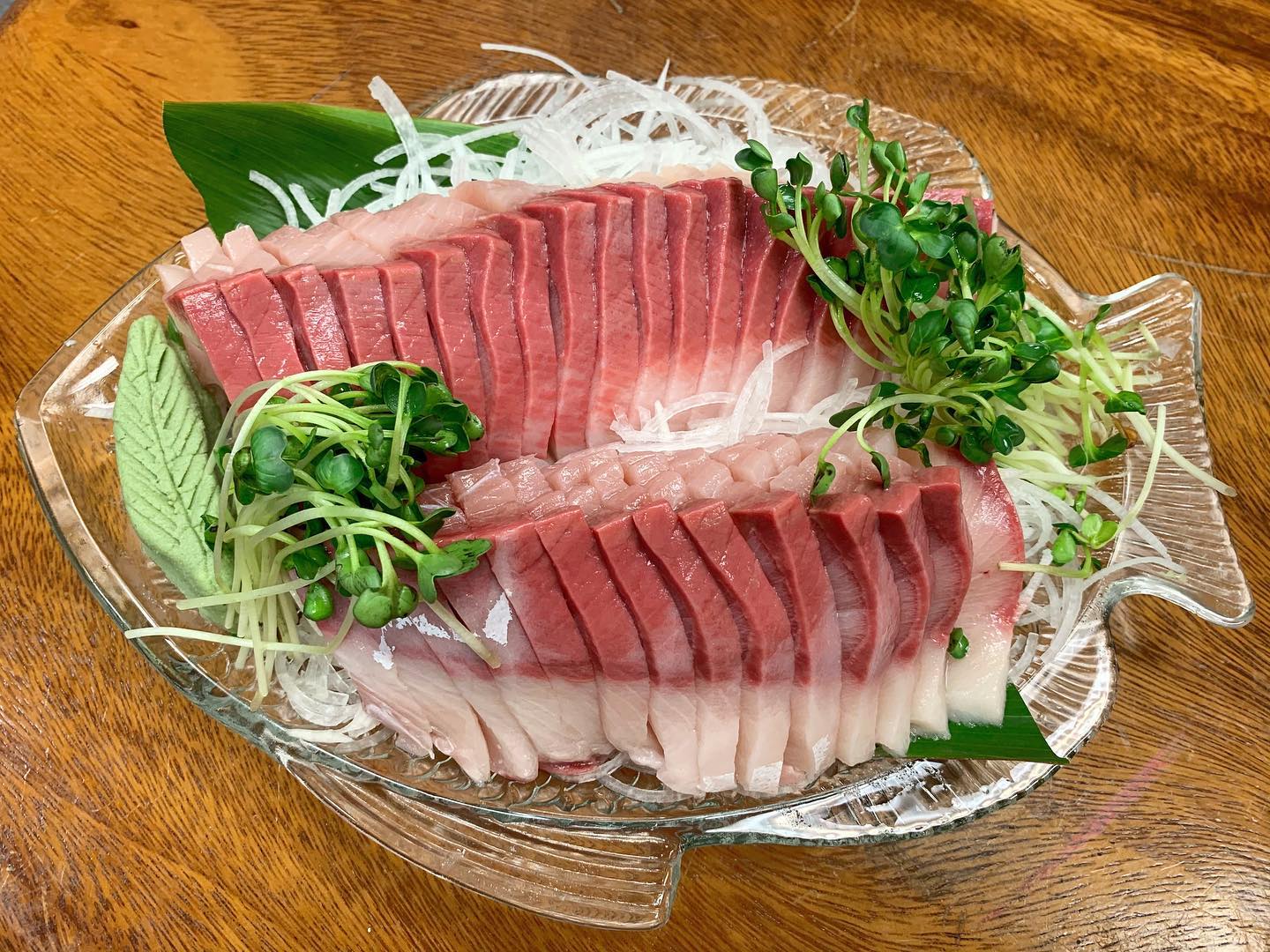 Since 1995, this food wagon has made waves in the local community serving a variety of Hawaiian and ethnic foods. Today, with locations in downtown Honolulu and at the University of Hawaii, Simply Ono still does what its always done best: Feed the hungry.
On this food truck's menu, you can find traditional delicacies like kalua pig and spicy fresh ahi poke, alongside sweet surprises like fresh baked banana bread or Filipino mochi rice dessert. But keep in mind the menu changes almost every day, so make sure you check their website to see what they'll be serving when you visit. Whether you hit this food cart after a long day at work or start your night shift here, you can count on Simply Ono to brighten your day.
"Harris Sukita has been running his lunch wagon, Simply Ono, for years, earning a loyal following for an eclectic menu that has ranged from old standards like hamburger steak with onions, to seared ahi with sesame wasabi shoyu sauce, which regularly sells out," said HawaiiBusiness.com. "He and his partner, Cora Stevens, started the business with about $5,000, a back pocket full of recipes, and experience working in the kitchen at the Kahala Hilton. Simply Ono has tried to stay ahead of the competition by offering lunch-wagon staples—beef curry, kalua pig, shoyu pork—with more gourmet and healthier options such as big salads, fresh fish, brown rice, soups, sandwiches, and homemade desserts. 'We do crazy things to make us a little bit better than the next guy,' Sukita said. It's paid off."
Highlights:
Graze on the best food trucks of the Northeast
A jutting coastline. Fishing boats. Fresh seafood. These are a few of the things you'll find on the Northeast. Oh, and also food trucks, duh. From the small towns that make up New England to the boomin' Big Apple, the Northeast region of the U.S. is full of delectable dishes. Take your tastebuds for a tour of the Northeast and visit these prime food trucks.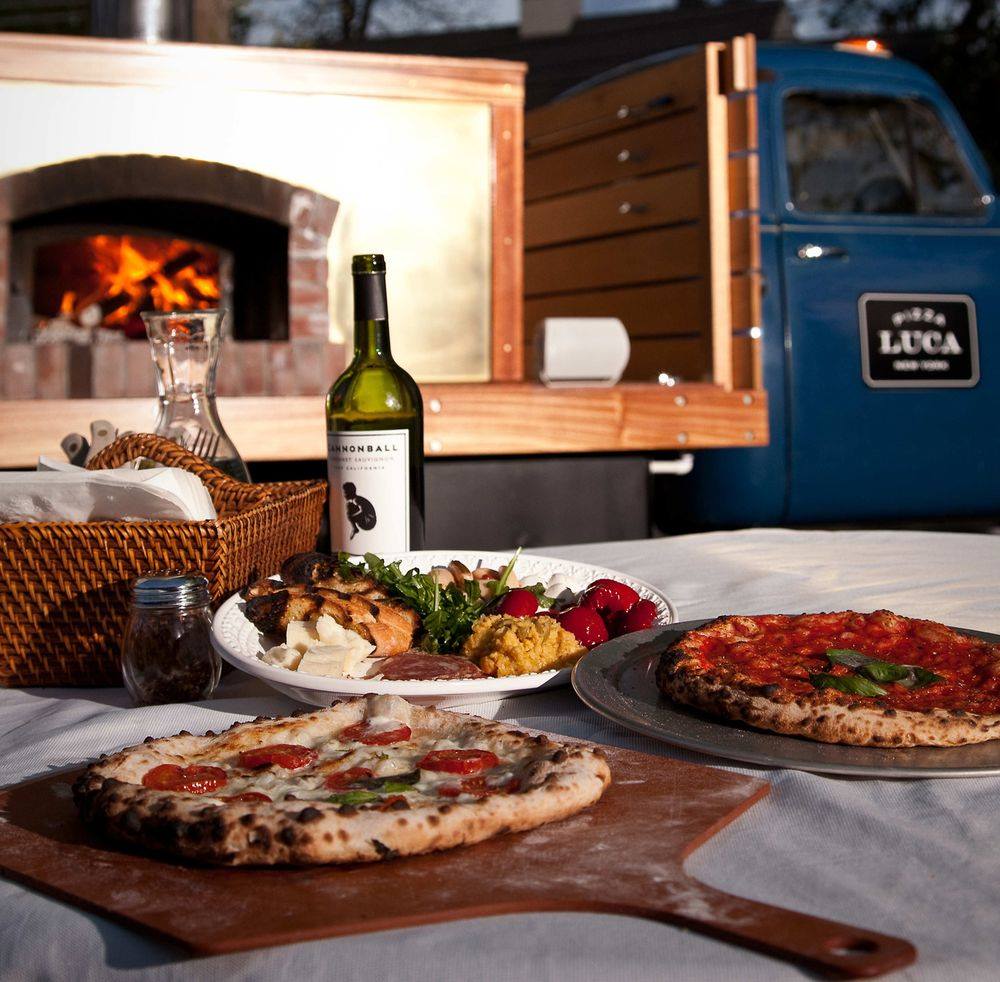 Images from Pizza Luca Facebook
No. 1: Pizza Luca in Yorktown and Rochelle, New York
When you think "food truck," you probably don't envision a 1952 Chevy one-ton truck. And yet, that's what you get when you eat from one of Pizza Luca's food trucks!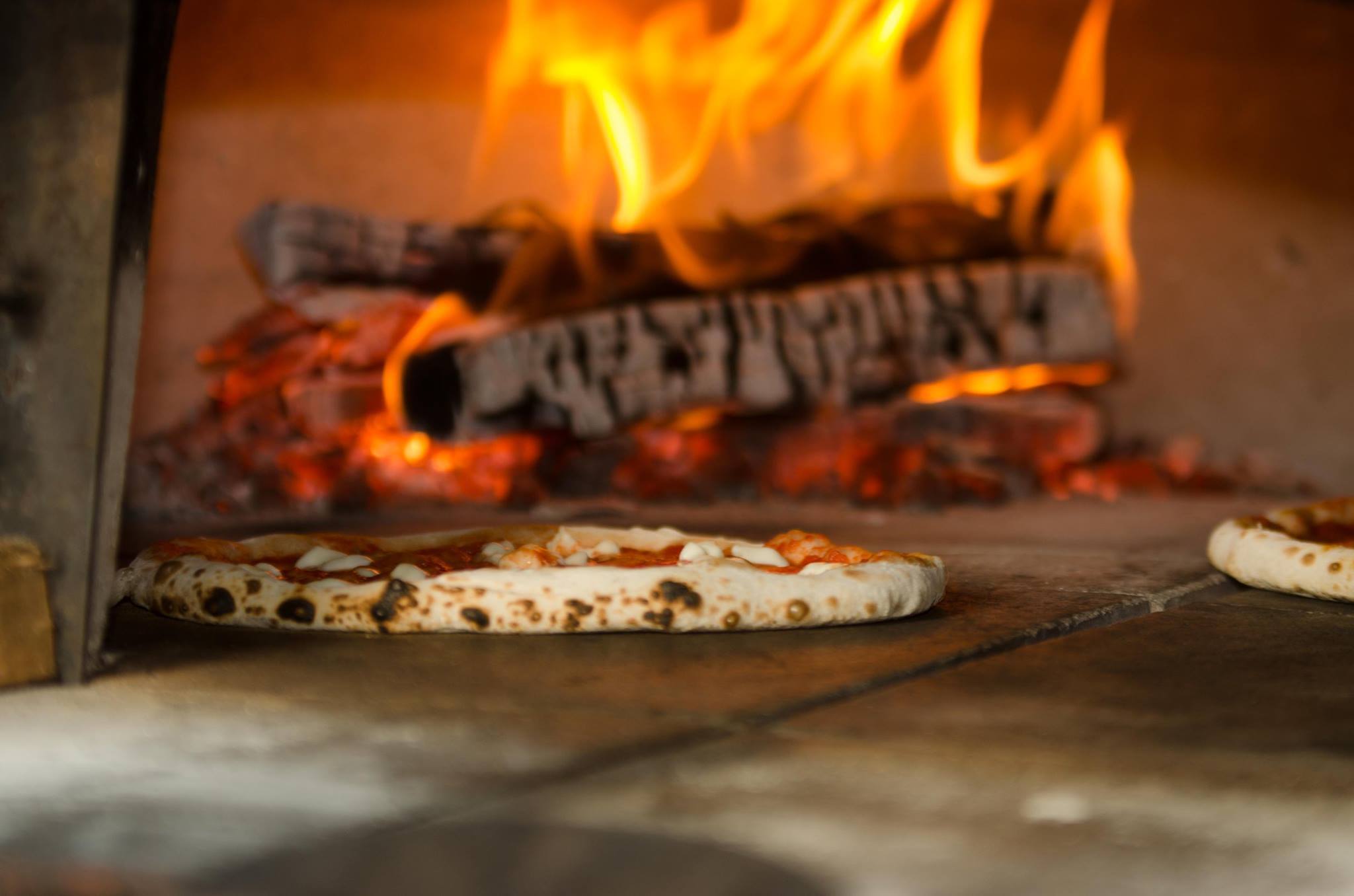 You can find them roaming around the streets of New York (peep their website for their exact location on the daily) sporting a full-scale, wood-oven in the bed of their classic Chevy truck. And that's because they're bringing true Italian-style pizza right to your backyard! Here, you won't find a greasy deep-dish pizza, but rather a delicate, flavorful pizza pie. Regardless of what you order off the menu, each item is handcrafted, and then cooked for a quick 90 seconds in the 900-degree wood-oven. You can watch before your eyes as the stretchy pizza dough transforms into what you'll discover is "the best pizza" you'll ever have.
"It should come as no surprise that pizza is the name of the game at this charming food truck," said Hudson Valley Magazine. "Unlike conventional food trucks, Pizza Luca cooks up its dough creations in a Neapolitan pizza oven that is cleverly mounted on a 1952 Chevy flatbed truck. The oven reaches 900-degree temperatures to properly cook an authentic Italian pizza. As for flavors, the truck offers four mouthwatering options: Marinara, Margherita, Filetti, and Bianca. All will leave you craving more."
Highlights:
Search for New York travel jobs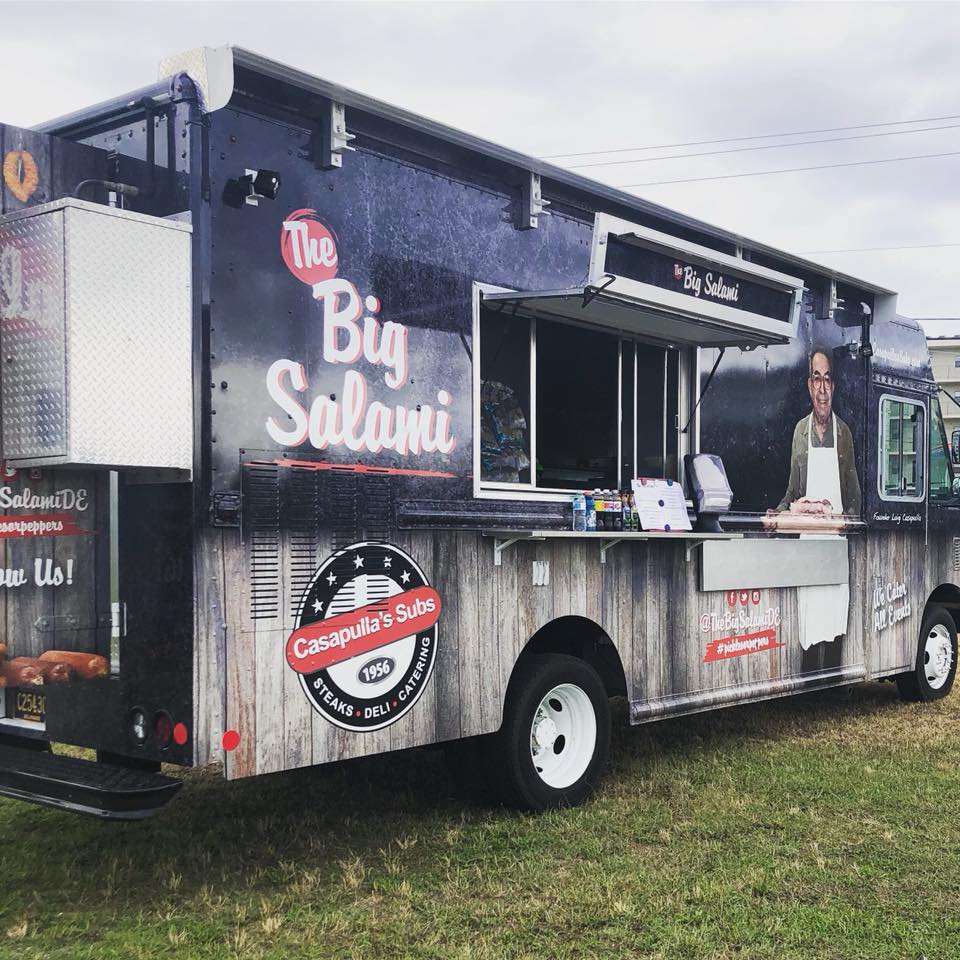 Images from The Big Salami Facebook
No. 2: The Big Salami – Casapulla's Subs in Rehoboth Beach, Delaware
Okay, we know Jimmy Johns has the promise of a "freaky fast" delivery, right? Well, The Big Salami food truck one-ups them with their promise to serve the "best subs, steaks, and delicatessen items, using the freshest ingredients and selling them at a reasonable price, in a friendly and courteous manner to as many people has possible." I mean, does it really get any better than that?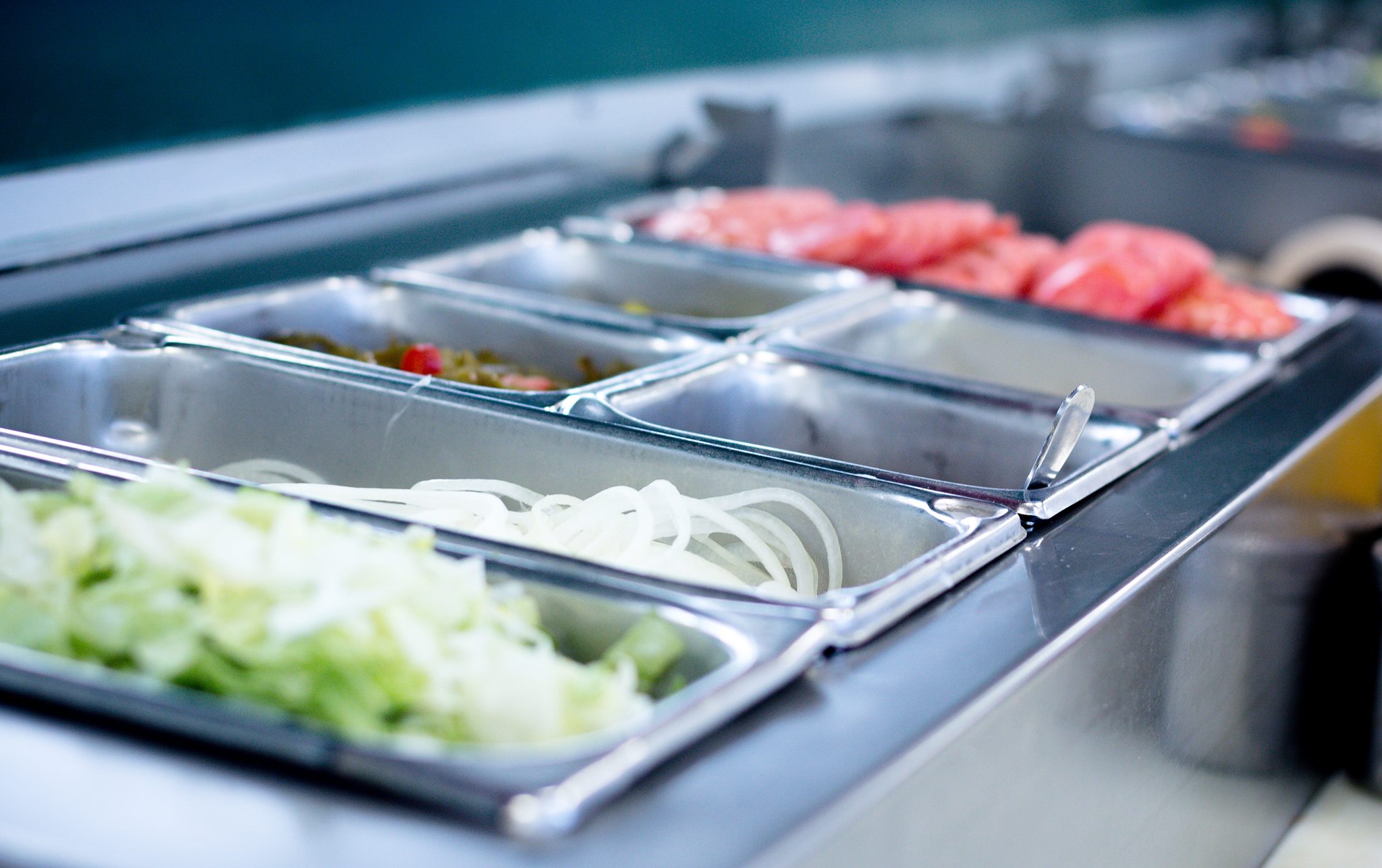 This beloved food truck is an extension of the family-run sandwich shop, Casapulla's Subs. But, instead of you going to them, The Big Salami brings the subs to you! Through state-of-the-art food truck gadgets and technology, The Big Salami offers all your Casapulla faves on the go. Like The Turkey Stuffer, for instance. This creative sub takes everything you love about a hearty Thanksgiving dinner (yep, we're talking oven-roasted turkey breast, savory stuffing, and whole berry cranberry sauce) and puts it into sandwich-form for the ultimate comfort finger food.
Is that not really your jam? There's plenty more where that comes from! Try the Old School, a modern take on an all-time favorite, complete with sweet soppressata, sharp provolone, hot old fashion capicola, and prosciutto. For veggie enthusiasts, try The Big Salami's Veggie Sub, and allow your tastebuds to experience the crisp crunch of fresh lettuce, tomatoes, and onions seasoned with salt, pepper, and oregano. Whatever you're in the mood for, The Big Salami has you covered.
"I have tried subs all across the U.S. and I have never had a sub with this level of perfectly combined quality meat that was so uniquely nestled into a freshly baked sub roll," said customer, Jill. "I would recommend Casapulla's Subs without hesitation. They are a family-run business, and it shows in their service. We actually had Casapulla's Subs for [our holiday] dinner this year. The actual subs…really…they are that good. It was the quietest family dinner I had ever been to…nothing but people focused on eating, smiling, and enjoying every bite. I bet you can't say that for your last family gathering."
Highlights:
Search for Delaware travel jobs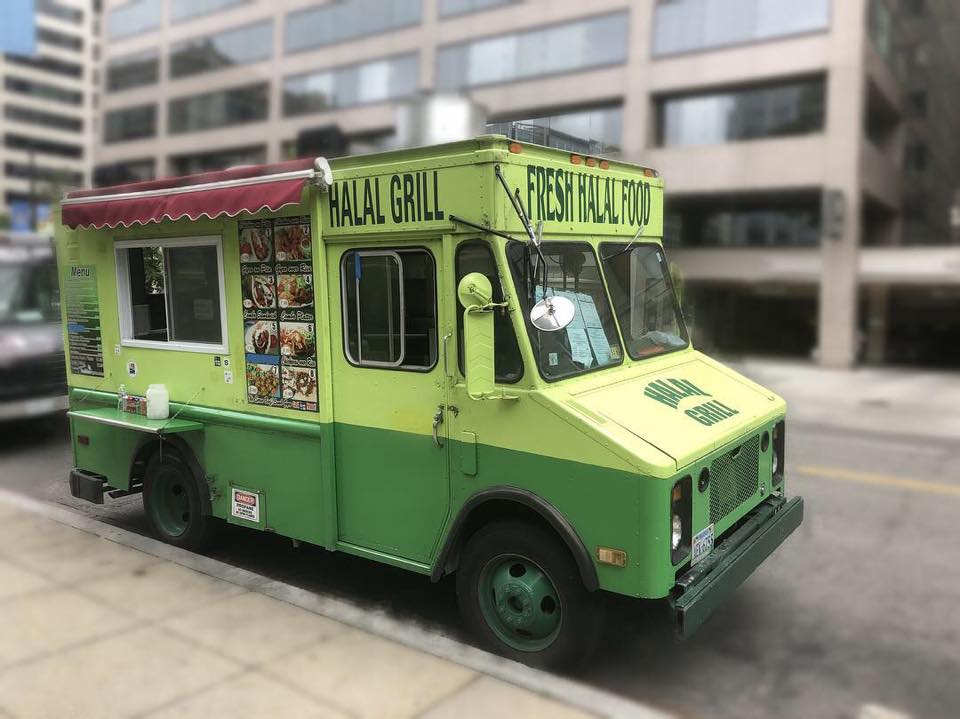 Images from Halal Grill Facebook
No. 3: Halal Grill in Washington, D.C.
It's true, there's no shortage of specialty kabob food trucks in the D.C.-area. However, one thing's for sure: No one does it the way Halal Grill does.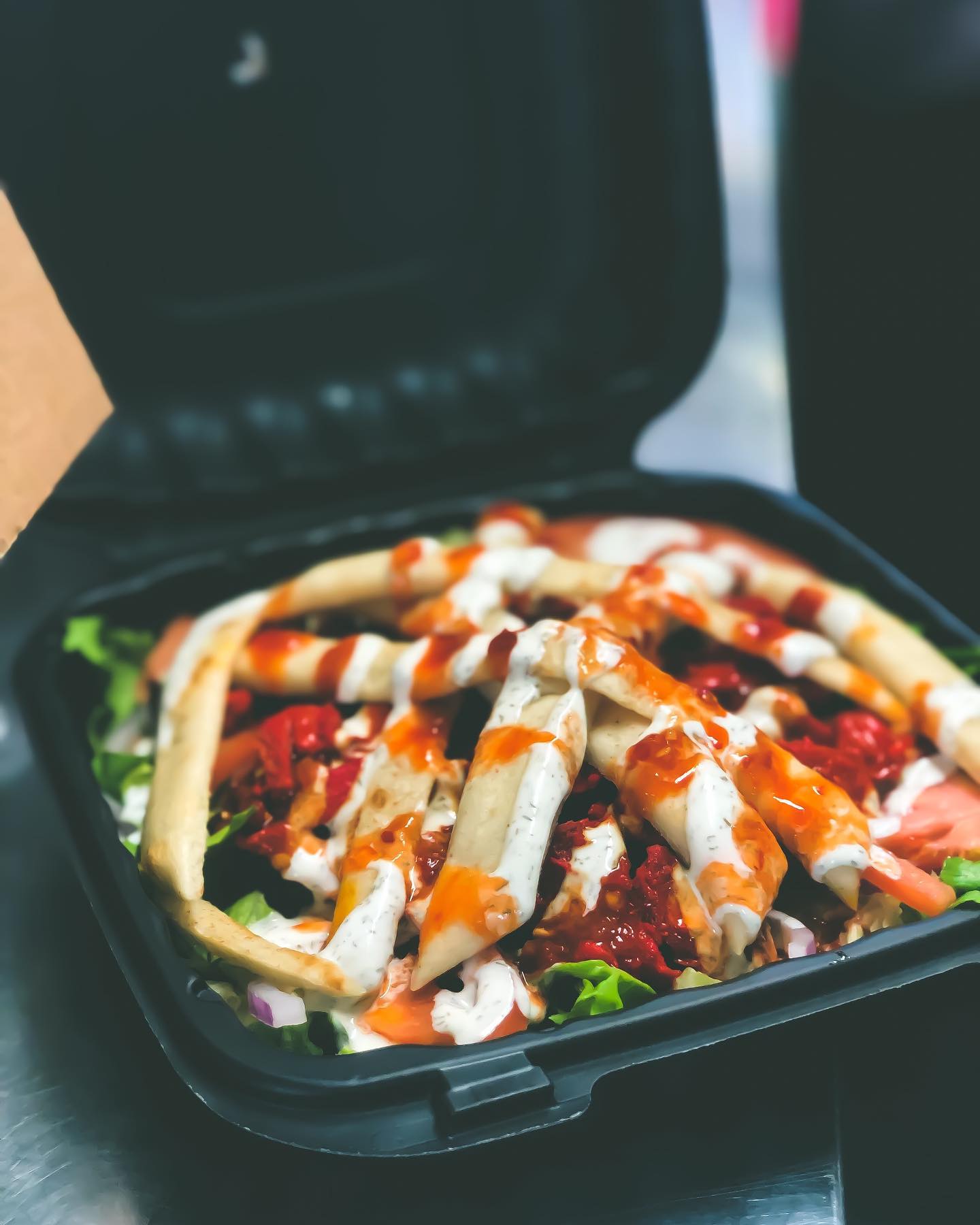 Usually found in downtown D.C., this Mediterranean-inspired food truck takes what you may think is simple food, and humbly magnifies it with uniquely seasoned meats and always fresh veggies. The meats are marinated for the ideal length of time and cubed perfectly so that you can taste the spectrum of complex flavors within every bite. If you're struggling on what to order, go with the combo platter—it has a little bit of everything!
"As the capital of the U.S., D.C. has a lot of importance riding on its shoulders," said Roaming Hunger. "Like the state of the nation, for instance. So, it becomes pretty important, then, that D.C. also has a food truck that takes the importance of fresh, healthy, and good tasing food seriously. And that's just what Halal Grill sets out to offer. They're serving up the best in Mediterranean cuisine, taking tradition from the east to the east coast in style. Here, you're getting the freshest gyros that are halal. Obviously. It's in the namesake, after all. If your health and your taste is of the utmost importance to you, you've just found the food truck to cater to your needs."
Highlights:
Snack your way through the Southwest
The Southwest is an arid, sometimes windy desert of a region. But it's also where Tex-Mex food gained its popularity! Who doesn't love some street tacos and margaritas? And everyone knows you get the best street tacos from, you guessed it, a food truck! After you've cured that fix, experiment with other types of Southwestern food and mobile dining.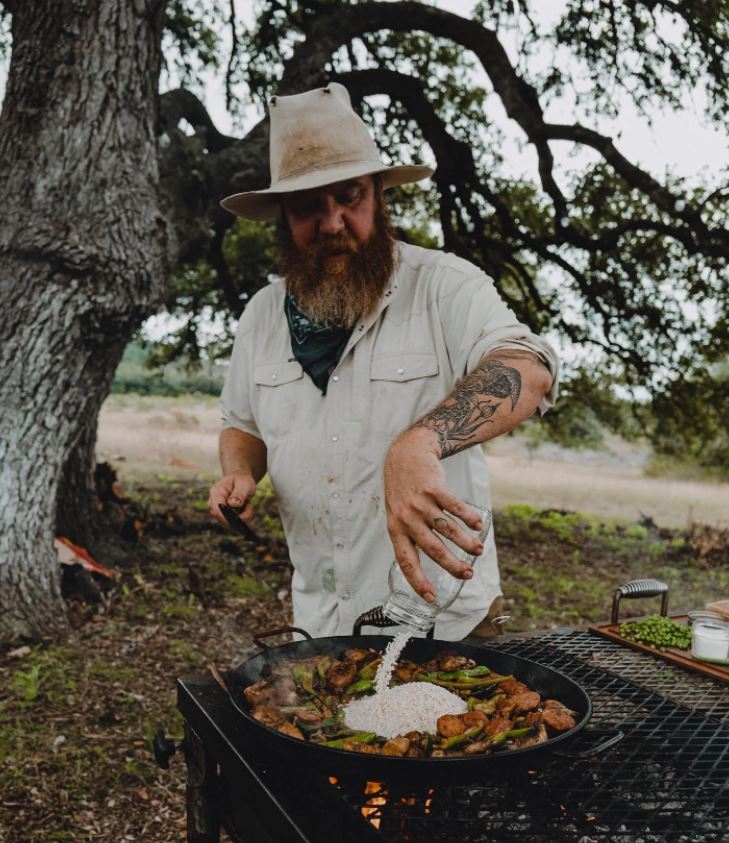 Images from Lo Salvaje Instagram
No. 1: Lo Salvaje in Driftwood, Texas
In 2014, chef Jesse Griffiths fulfilled his dream and opened his own restaurant, Dai Due. Now, in 2022, he's opened a food truck, called Lo Salvaje (Spanish for "the wild"), that's focused on menu items made from wild game.
What exactly is the "wild game" they're referring to? Oh, the usual—quail, wild boar, duck. It can seem intimidating, but we promise we wouldn't steer you wrong. But no sweat if you get there and decide wild game isn't for you—Lo Salvaje also create vegetarian options like street beets. Heavily influenced by Mexican flavors, the menu at this Texas food truck has a little something for everyone.
"Lo Salvaje combines 'Mexican-inspired haute cuisine' with wild game like quail and boar," said My San Antonio. "The menu will feature a variation of the Wild Boar Hamburguesa, but with an antelope and bacon patty instead. Other menu items include a fried quail sandwich, duck tinga tacos with wild boar chorizo, sweet potato tots—customizable, of course, to include wild boar guisada—and bunuelos for dessert"
Highlights: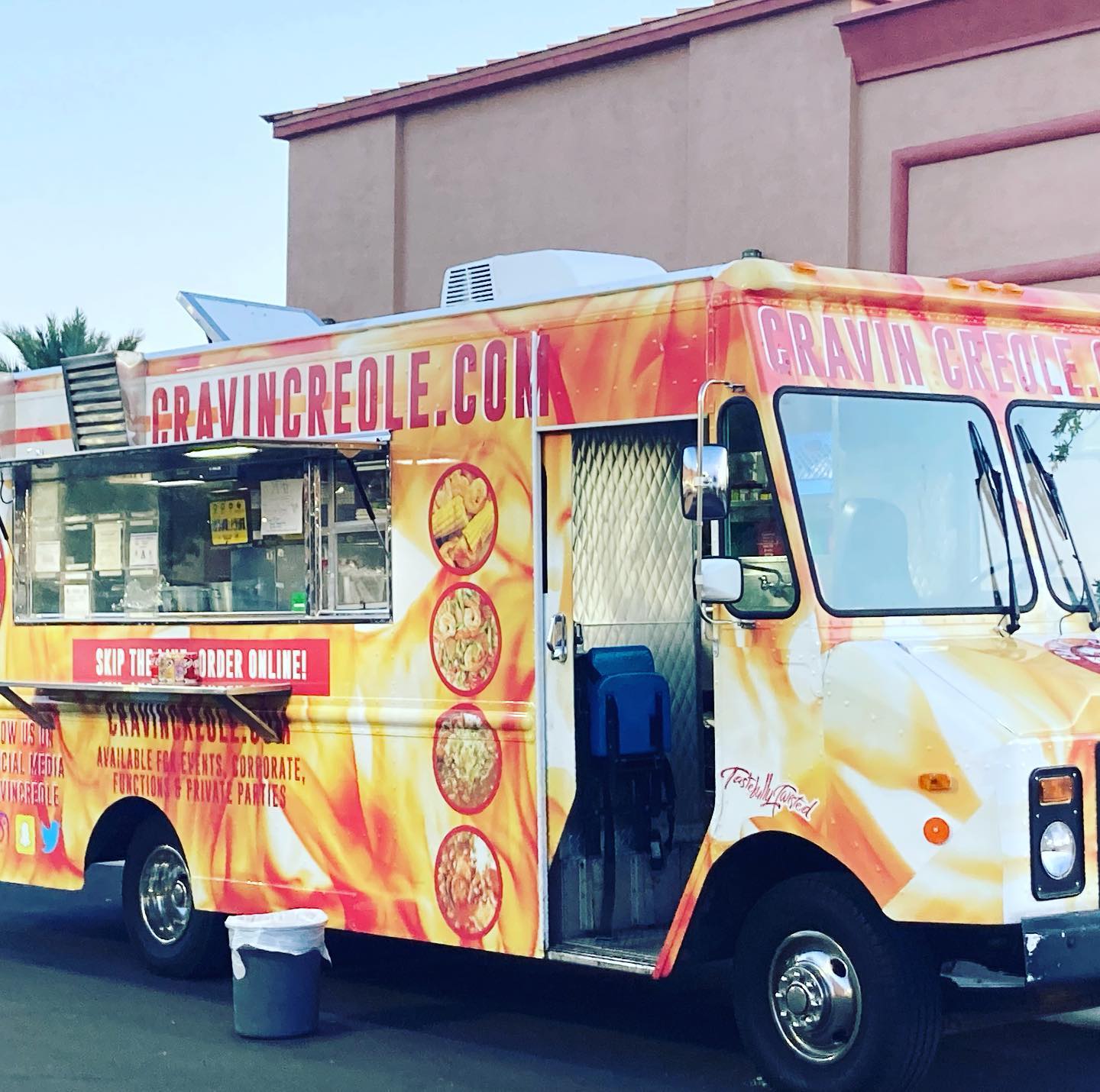 Images from Cravin' Creole Facebook
No. 2: Cravin' Creole in Las Vegas, Nevada
What's better than walking around the Vegas strip? Answer: Walking around while you nibble on something tasty from the Cravin' Creole food truck! Obviously.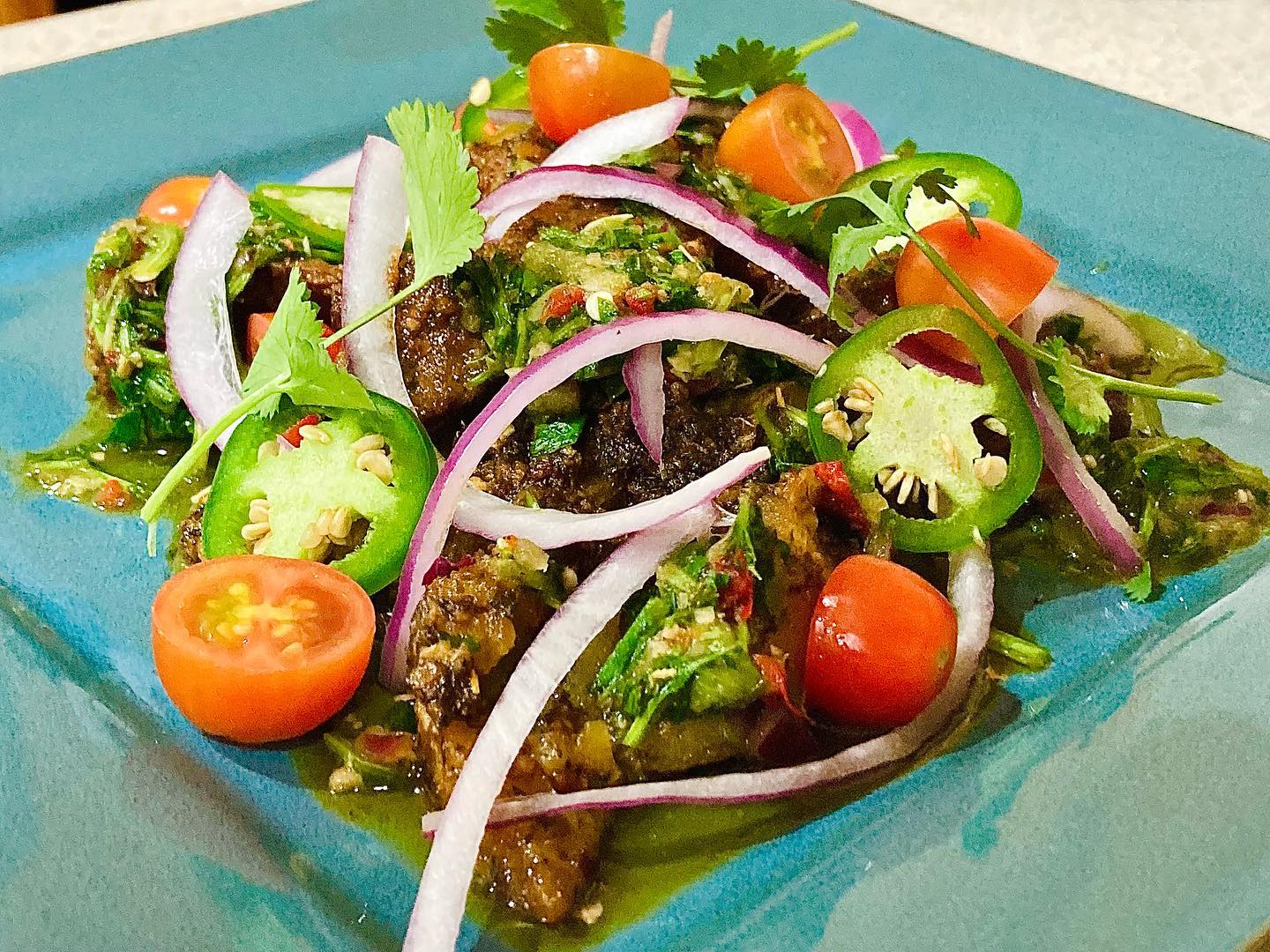 Chef Will Staten noticed a lack of Creole cuisine in Las Vegas, so in 2017, he opened Ragin' Cajun Cookin', and brought New Orleans flavors to Sin City himself. From that success, the Cravin' Creole food truck was born, and for that, we thank him.
With ancestral roots down south, from the Carolinas and Alabama to the gulfs of Louisiana and Mississippi, Chef Will uses his talents to celebrate the heritage and traditions of Creole culture. But Cravin' Creole doesn't just serve your average Creole cuisine. No, in fact, as they say, everything has a "tastefully twisted" approach to really take your tastebuds by surprise in the best ways. From handcrafted po'boys to jerk chicken tacos, you won't be disappointed.
"The flavors of Bourbon Street have arrived in Sin City aboard Cravin' Creole!" Said Roaming Hunger. "This Las Vegas food truck takes the traditional flavors of Cajun & Creole cuisine and adds their own unique 'tastefully twisted' spin. Apart from handcrafted po'boys dusted and fried before your eyes, imagine the flavor explosion behind their gumbo poutine, and jambalaya egg rolls. Cravin' Creole has dishes you won't want to miss, so look them up in Las Vegas, or invite them over for dinner."
Highlights: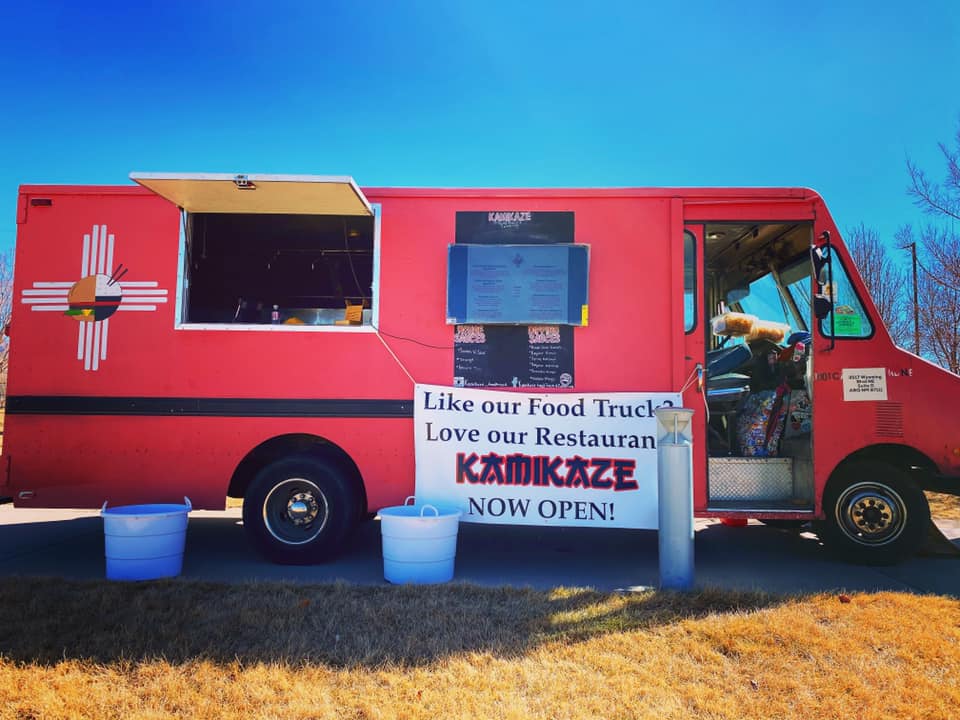 Images from Kamikaze Kitchen Facebook
No. 3: Kamikaze Kitchen in Albuquerque, New Mexico
Life's too short to eat boring food, am I right? So, venture over to The Duke City, and treat yourself to something special from the Kamikaze Kitchen food truck.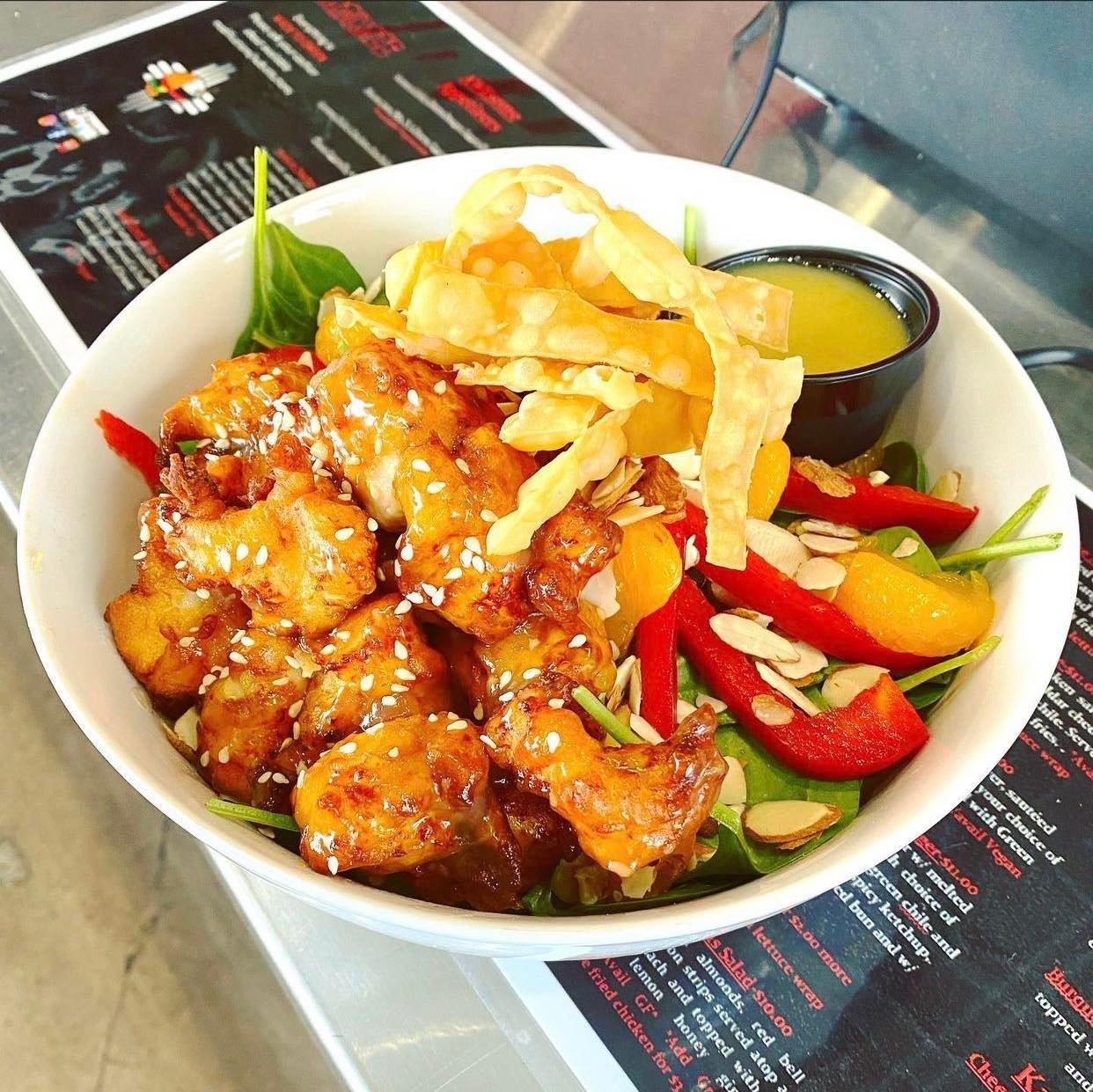 Sure, you can also find this Asian-New Mexican fusion foodie spot at its restaurant location on Wyoming Boulevard, but it all started with the OG food truck, so it feels right to eat there and honor its legacy. In 2018, husband and wife duo—Nic and Libbe Riccardi—opened the Kamikaze Kitchen food truck, and it wasn't long before business was booming. And it makes sense because this food truck is serving sensational meals you just can't find anywhere else.
I mean, where else can you find bacon jam mac n' cheese eggrolls? Wait, what? Say more? Okay, so it's these deep fried eggrolls, but instead of your traditional fillings like pork, shredded cabbage, carrots, and bean sprouts, Kamikaze mac n' cheese eggrolls are house-made stuffed with queso Blanco mac n' cheese and savory bacon jam, then drizzled with green Chile ranch for an added spice.
"Very interesting Asian fusion restaurant," said Kamikaze customer, Stan. "The nachos were different than any nachos that I've ever had and well worth the price! The service was outstanding, and I plan to return to try some of their other offerings. Give them a try when you're looking for something new and different."
Highlights:
Search for New Mexico travel jobs
All the best eats from the American South
The American South is long known for home-cooked meals and flavors that pack a punch. And that tradition has stayed alive and well throughout the years but has evolved to food trucks. Now, in the South, you can find delicious finger-licking food at virtually any street corner. So, seize the day, and try something new.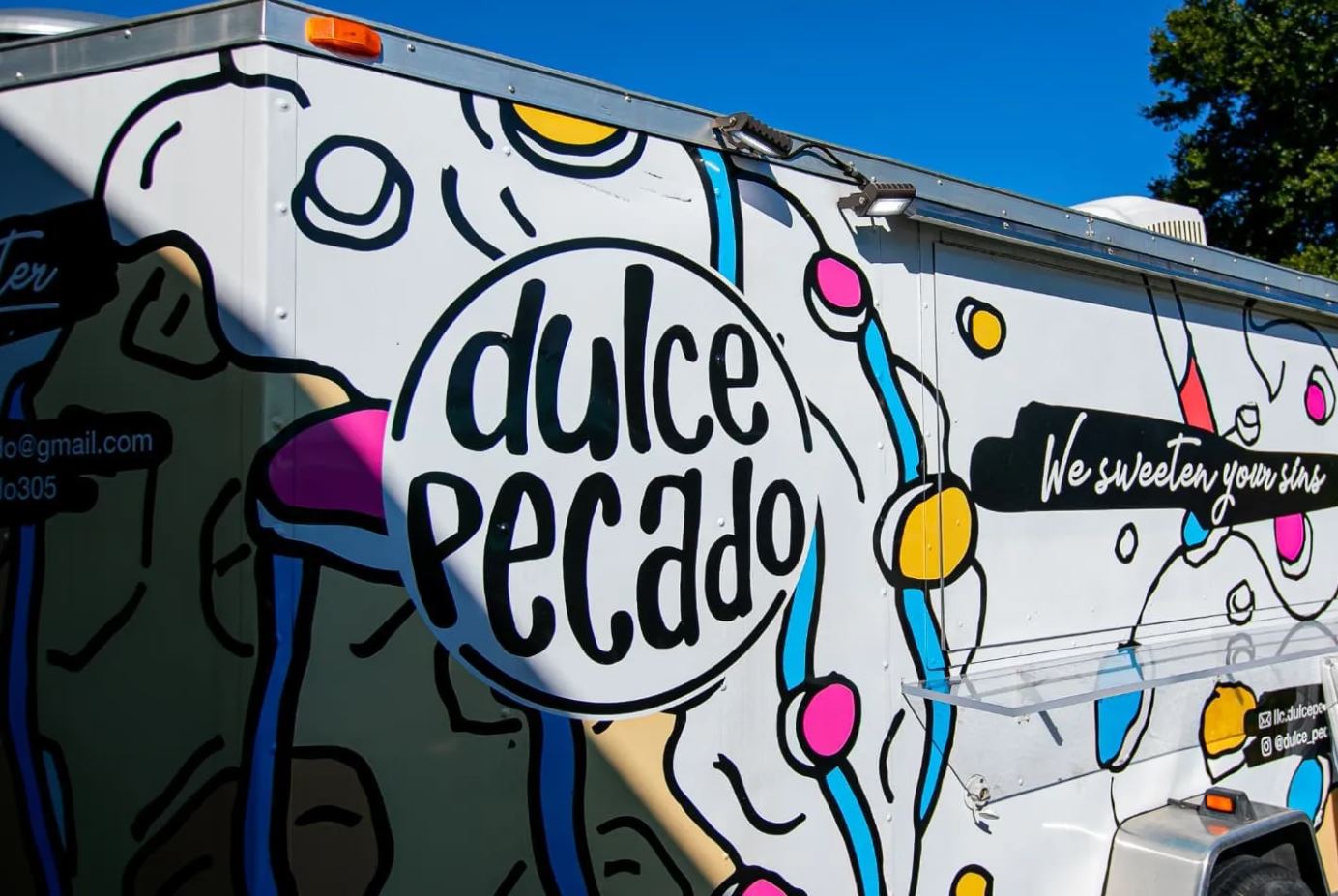 Images from Dulce Pecado Facebook & Instagram
No. 1: Dulce Pecado in Miami and Orlando, Florida
If you have an overactive sweet tooth like me, then you won't want to miss out on this Florida food truck, Dulce Pecado. Specializing in stacked waffles, over-the-top milkshakes, and custom dessert cups, Dulce Pecado does more than satisfy your hunger, they say it "sweetens your sins."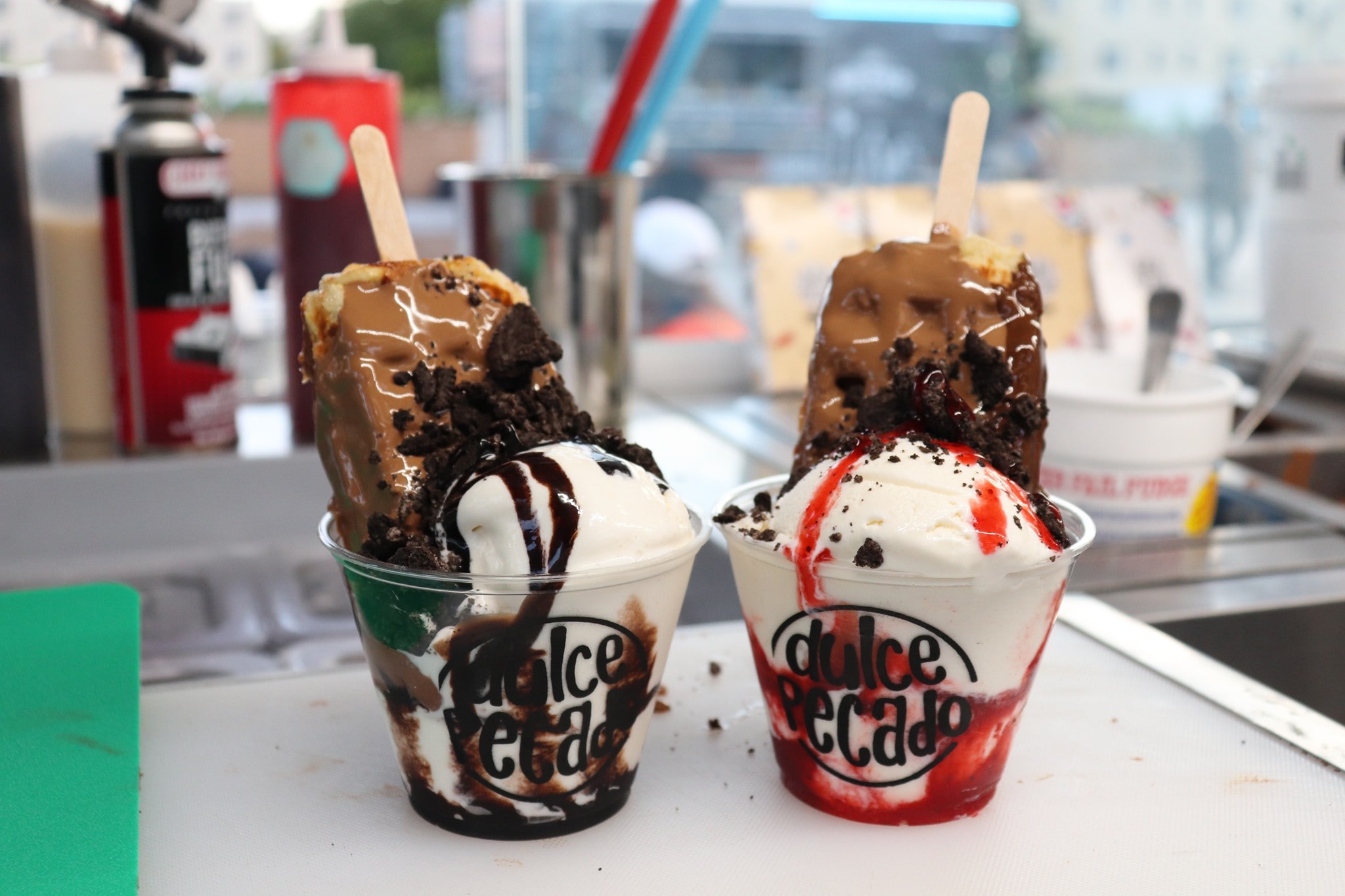 Choose between several signature creations or build your own depending on what mood you're in! if you're trying to cool off from the Florida sun, we would suggest the refreshing Guava-Yava with fresh guava chunks, but if you're looking for the perfect combination of sweet and savory, go with the Crazy 4 Bae-Con. Otherwise, get creative and build your own waffle pop or dulce pecado. Here, you've got the power. Use it wisely.
"Dulce Pecado is making Miami a whole lot sweeter—it more ways than you'll know what to do with (spoiler – eat them. Eat them all)," said Roaming Hunger. "From milkshakes to waffle pops to all manner of devious creations in-between, Dulce Pecado is on hand to sweeten your sins, bite by bite, and gulp by gulp. Check them out wherever they pull up to get a whole new handle on decadent dessert bliss."
Highlights:
Search for Florida travel jobs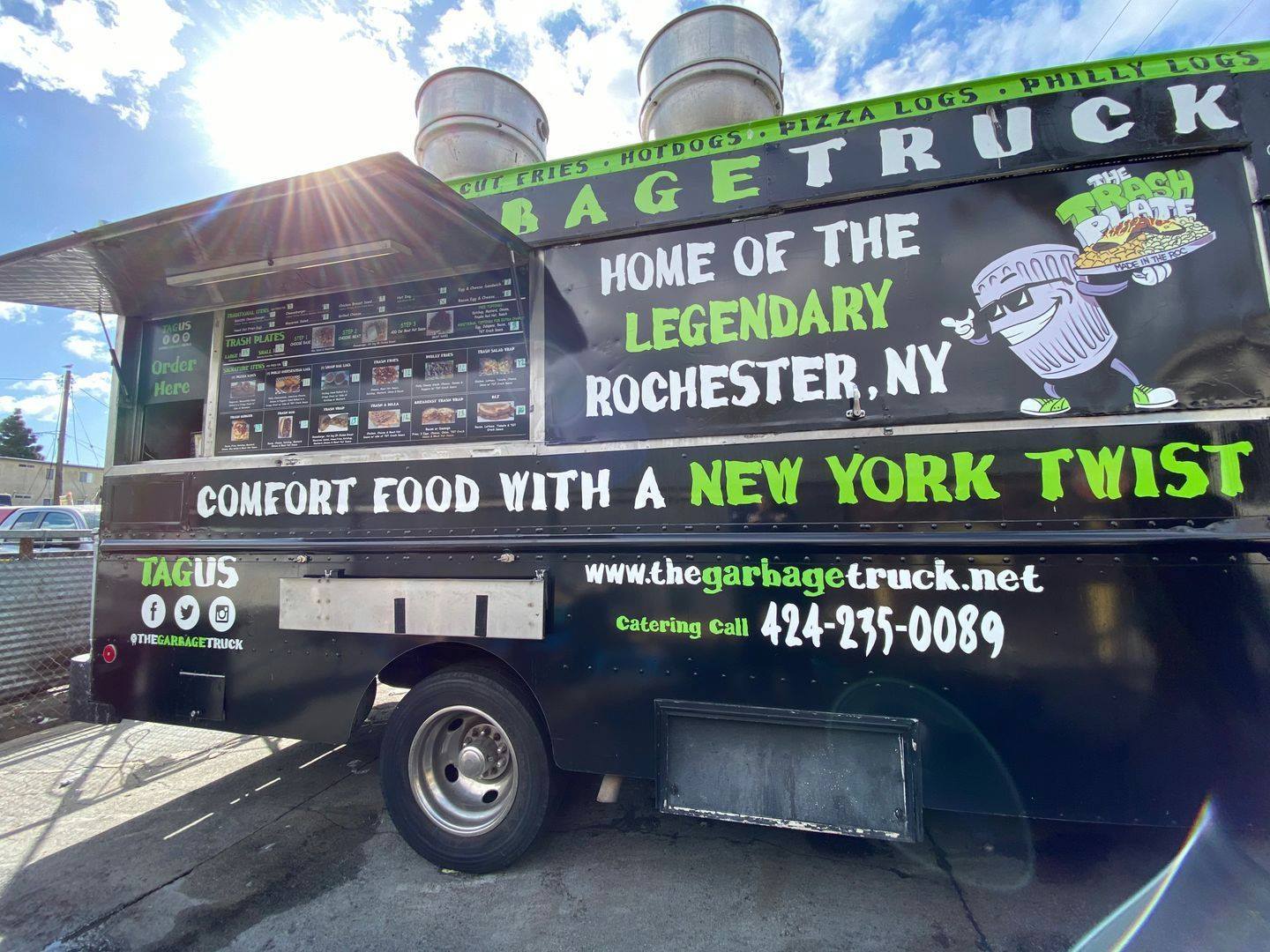 Images from The Garbage Truck Facebook
No. 2: The Garbage Truck in Charlotte, North Carolina
You know how they say not to judge a book by its cover? Well, it's kind of the same situation here—don't judge a food truck by its name. In this case, The Garbage Truck is not the vehicle that picks up your trash every week, but rather a novel food truck that serves Rochester, New York garbage plates…but in Charlotte, North Carolina.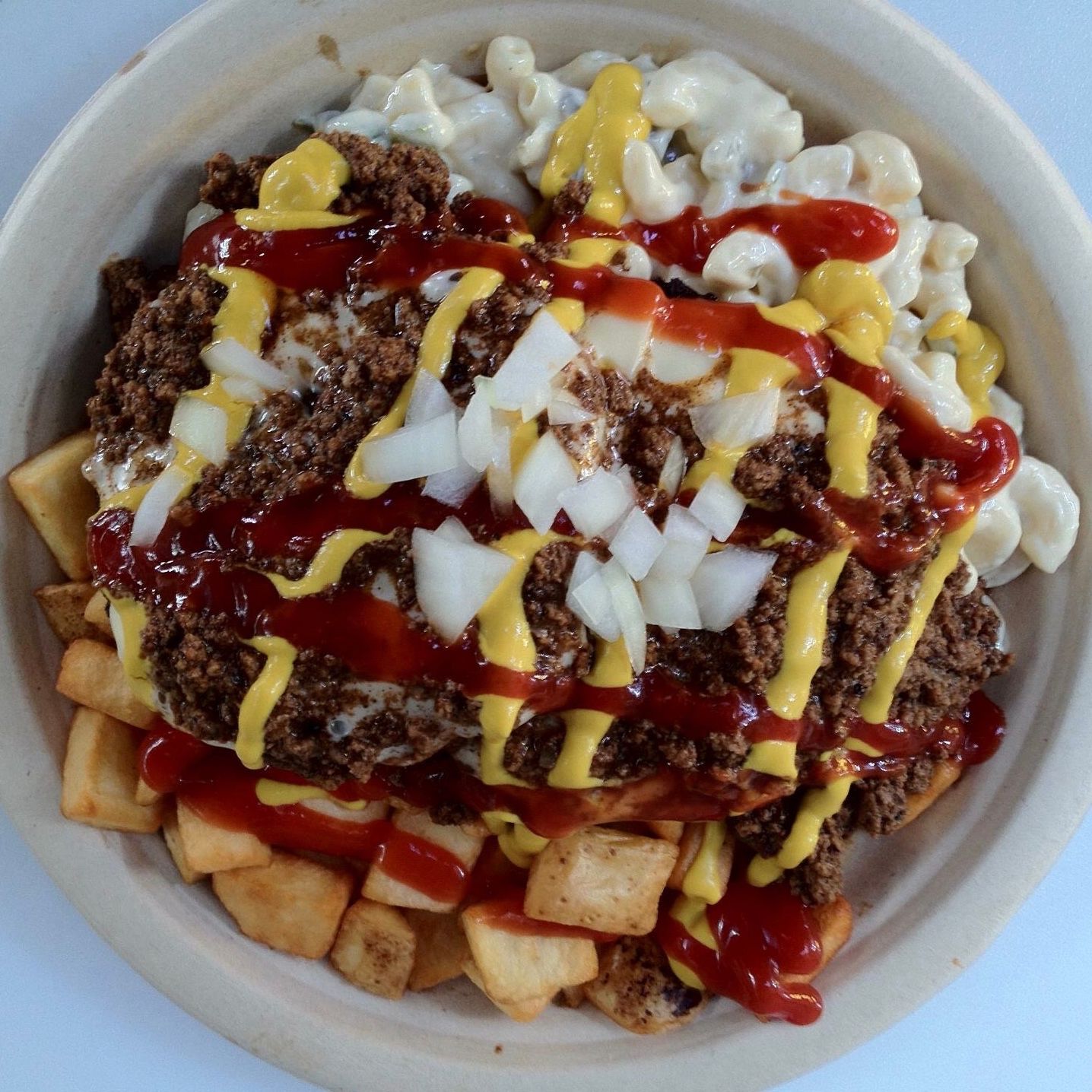 Wondering what a garbage plate is? According to The Spruce Eats, the "garbage plate" is "American extreme cuisine" that dates all the way back to 1918 when it was more commonly known as "hots and potatoes" or "hots and po-tots." Traditionally, this meal was a plate piled high with fried potatoes, baked beans, hot dogs, onions, mustard, and a chili-like meat sauce. Nowadays, you can find all kinds of versions of this dish at restaurants and food carts, but The Garbage Truck is one of the few in the Southern U.S.
This food truck first made its debut in Los Angeles, California in 2011 before a second location was opened in Charlotte, North Carolina. Both food trucks specialize in signature meat hot sauce and "crack sauce" that keep customers coming back for more (and more and more and more!).
"This truck is the real deal for Rochester, New York plates and their signature items are amazing," said Yelp reviewer, Trent. "I had an original large plate, and my friend ordered the Philly cheesesteak logs, which both came out super-fast and tasted very good. Employees were funny and the owner is actually from Rochester, which makes the truck even better. Heard they also got a truck in Los Angeles!"
Highlights:
Search for North Carolina travel jobs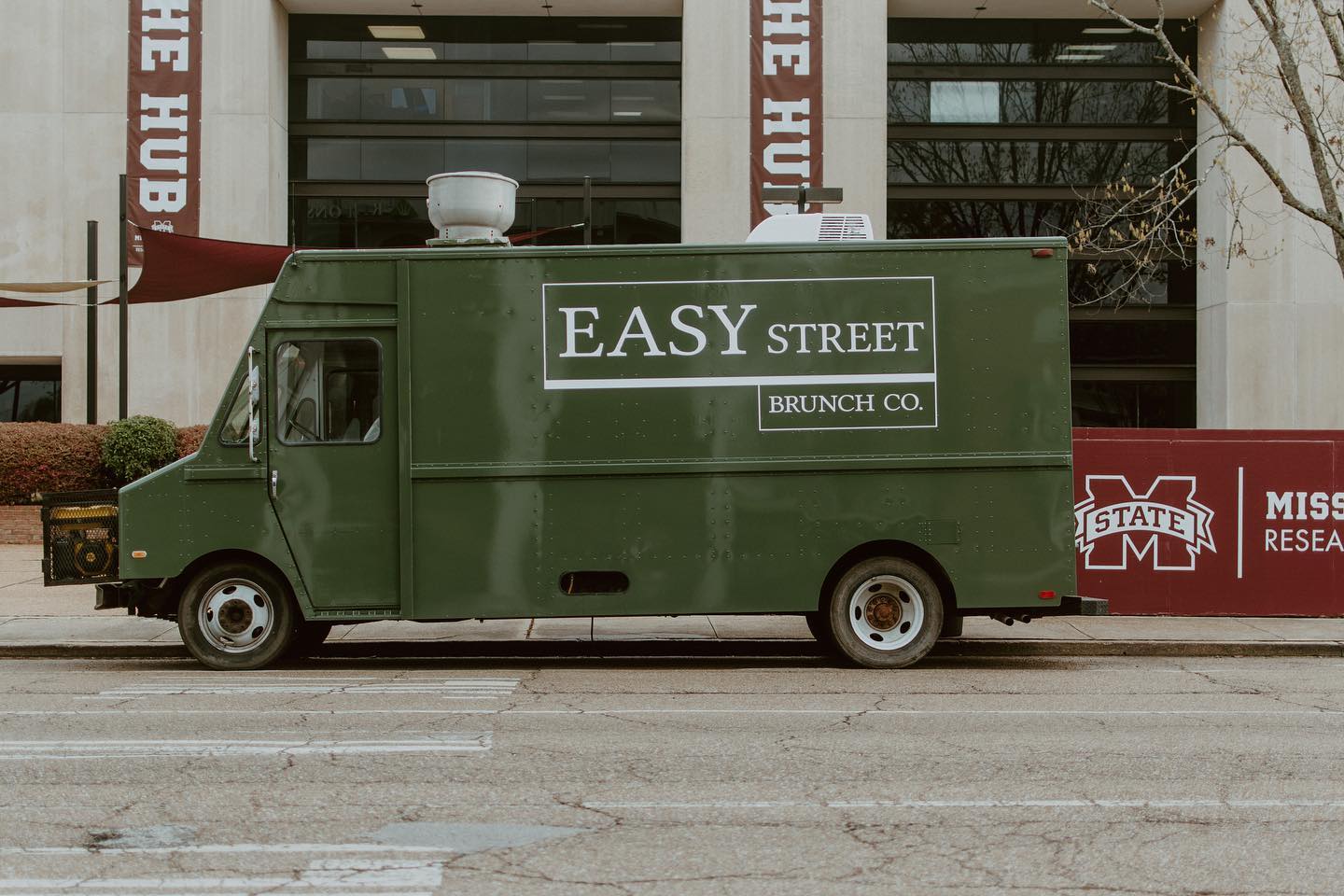 Images from Easy Street Brunch Co. Facebook
No. 3: Easy Street Brunch Co. in Starkville, Mississippi
Listen, there's no wrong time for brunch. And Easy Street Brunch Co. gets that. Dedicated to creating delicious and unique brunch dishes, this food truck ventures around the streets of Mississippi to share its wealth of remarkable flavors.
The truck chef and owners felt like their community was missing something…and that something just so happened to be a street-side breakfast joint. Luckily, Easy Street Brunch Co. swooped in to save the day in early 2022, fully loaded with brunch burgers, wraps, bowls, and then some. Here, you can get both sweet and savory between the coffee French toast and jalapeno pineapple sausage roll. But, just like a traditional brunch bistro, this food truck is only open in the morning and early afternoons, so stop by on your way into work or on your way home from a night shift.
"The chefs recommend the steak and eggs burrito and the Brunch Burger, which comes topped with bacon jam, Captain Crunch cereal, and a fried egg," said The Reflector, the student newspaper of Mississippi State University. "[One of the owners] said that even though it sounds weird, all the flavors work together. Other items currently on the menu include street cakes, a Benedict sandwich, a brunch bowl, and another original, the Traditional Twisted Burger."
Highlights:
Search for Mississippi travel jobs
Like what you're reading? You may also like The Best Summer Festivals in the U.S.
Relish in the flavors of the Mountain States
The only thing better than lounging around outdoors with a flavorful plate of food is doing so with a front row view of a glorious mountain. That can be you! All you have to do to get there is find and accept a travel job in one of the mountain states, then venture to a fantastic food truck to get your fill.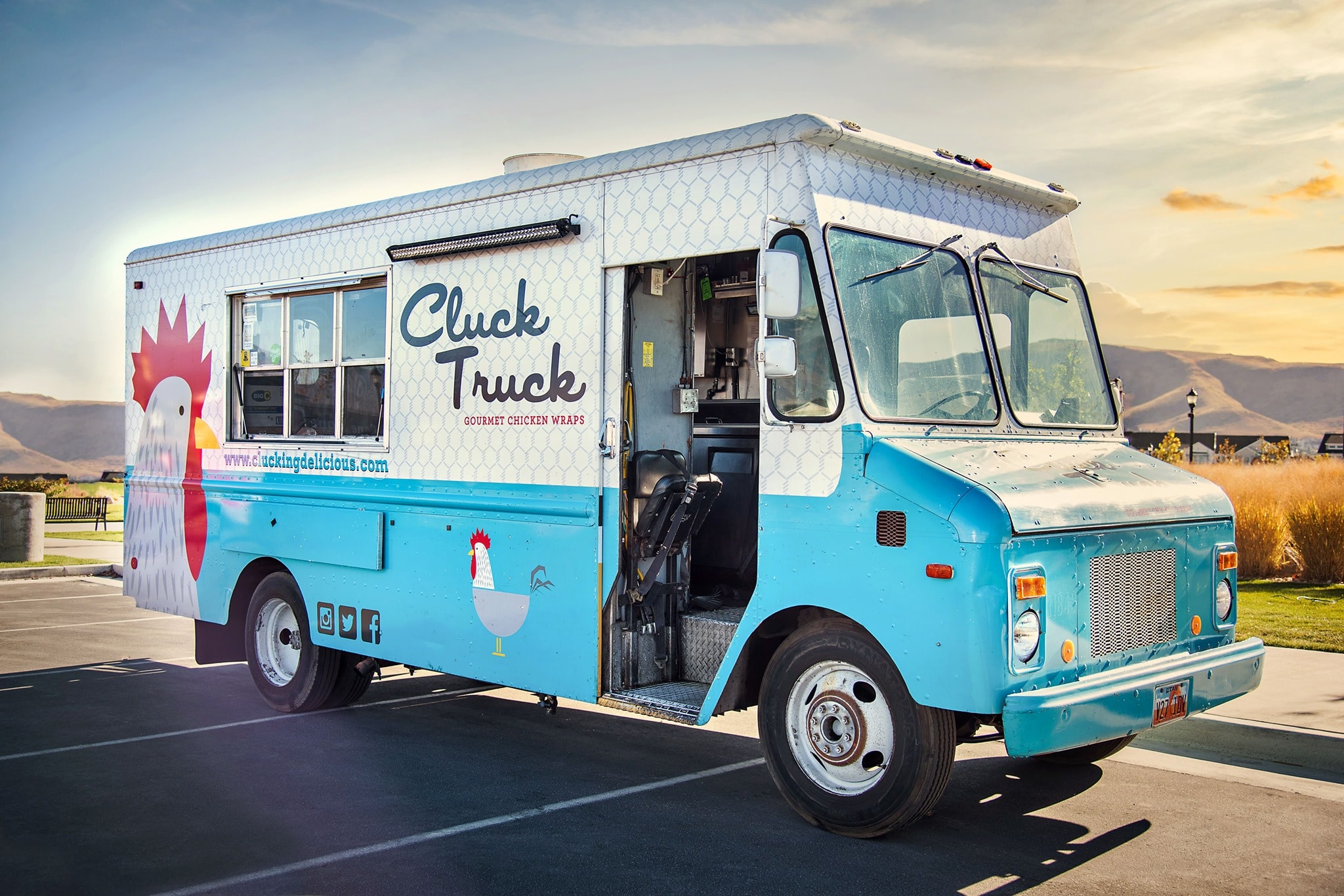 Images from The Cluck Truck Facebook
No. 1: The Cluck Truck in Salt Lake City, Utah
Want to visit the national parks throughout Utah? As a professional med traveler, you totally can! And you know, you'll probably work up an appetite doing all that exploring, so stop by The Cluck Truck in Salt Lake City to refuel.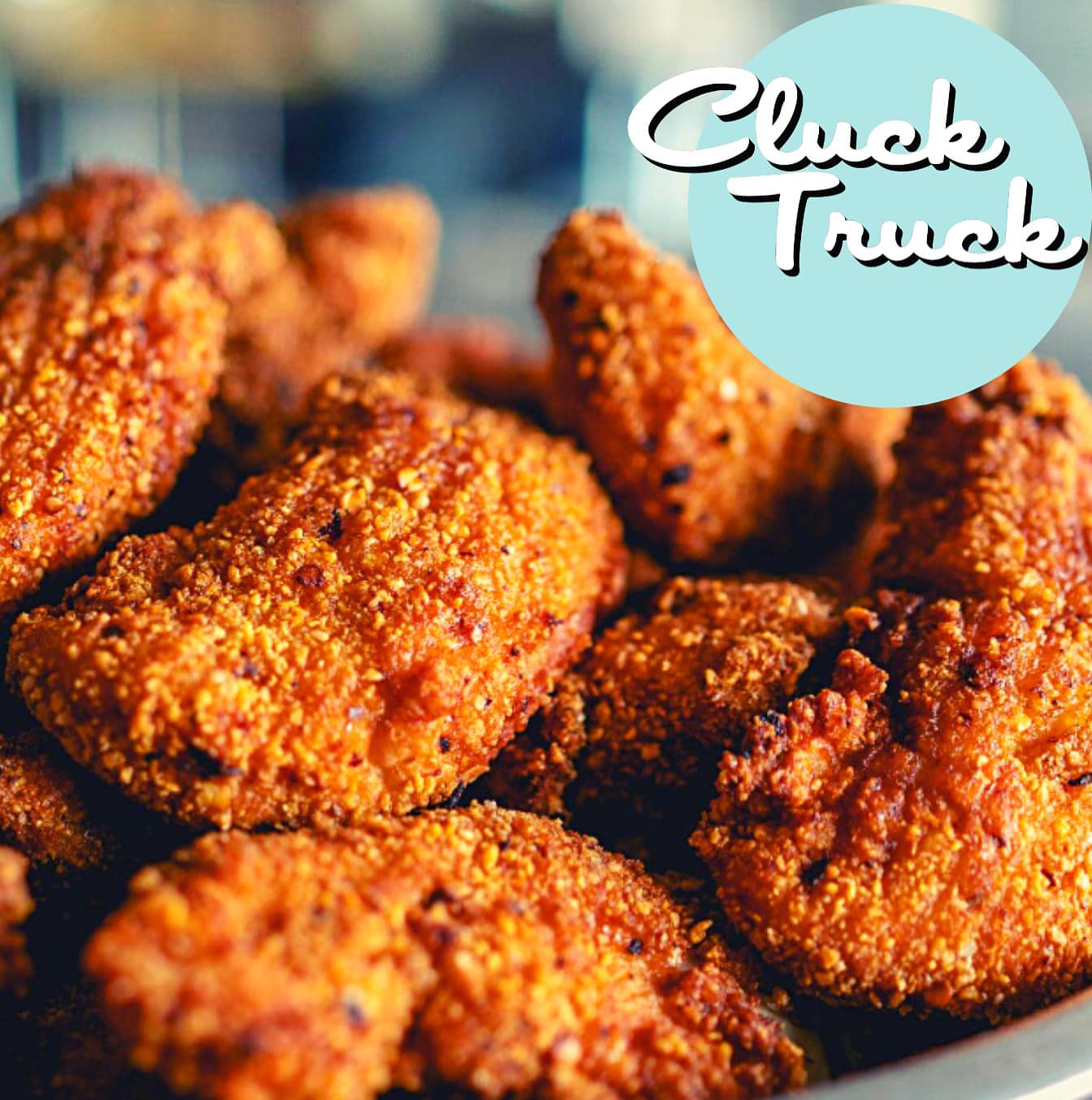 Are you ready for some "clucking delicious" food? Because that's exactly what you're going to get from The Cluck Truck. This food truck has been spoiling the Salt Lake City area for years and was revamped in 2018 by new owners, Phill and Gentry. The couple put their personal touch on a classic comfort food: Fried chicken.
Although the truck primarily focuses on fried chicken, you can find it in all kinds of forms from wraps to baskets to sandwiches to tacos. And truly, you can't go wrong with any of the above. The loaded chicken cheese fries are perfect if you're feeling like sharing with your friends—it's house-made fries smothered in cheese, bacon, crispy chicken, Pico de Gallo, ranch, and house special chipotle-lime sauce. You'll definitely need napkins for that one.
"The Cluck Truck specializes in serving gourmet fried chicken," said Utah's Own, Utah's Department of Agriculture and Food. "To maximize flavor, the chicken is brined for 24 hours and breaded daily in corn flake dredge mixed with secret spices. They pride themselves on serving locally sourced chicken and Utah-made tortillas. All of their sauces are made in-house, with a variety of delicious options to choose from."
Highlights: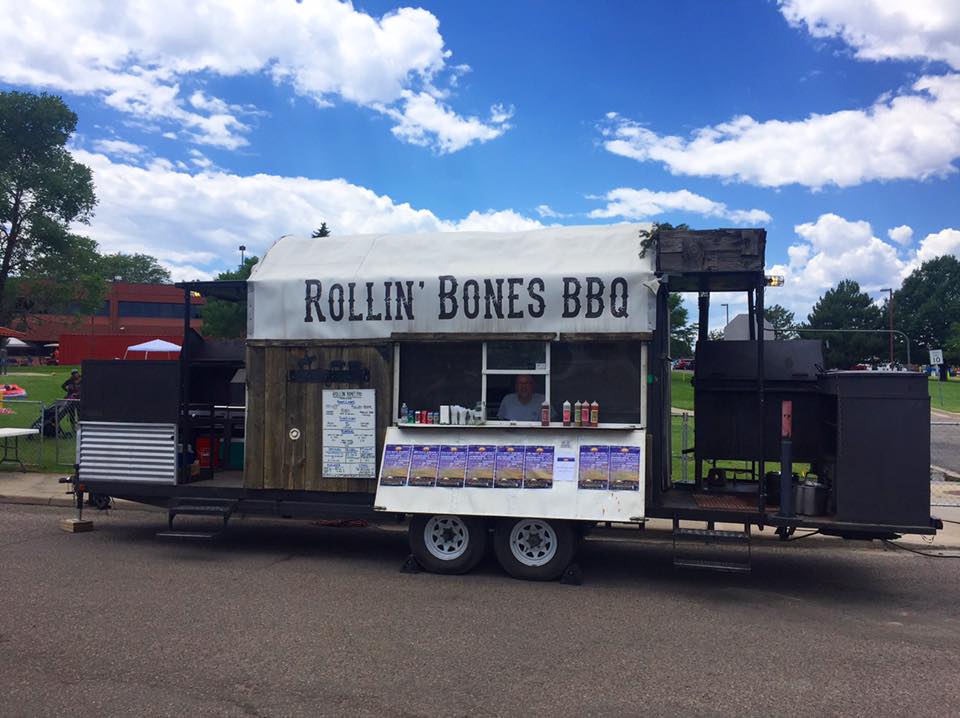 Images from Rollin' Bones BBQ Facebook
No. 2: Rollin' Bones BBQ in Boulder, Colorado
Eric Hollinger was on his way to become a scientist when he learned he could use his scientific skills and knowledge towards his passion for BBQ pitmaster. That, my friends, is how Rollin' Bones BBQ came to be.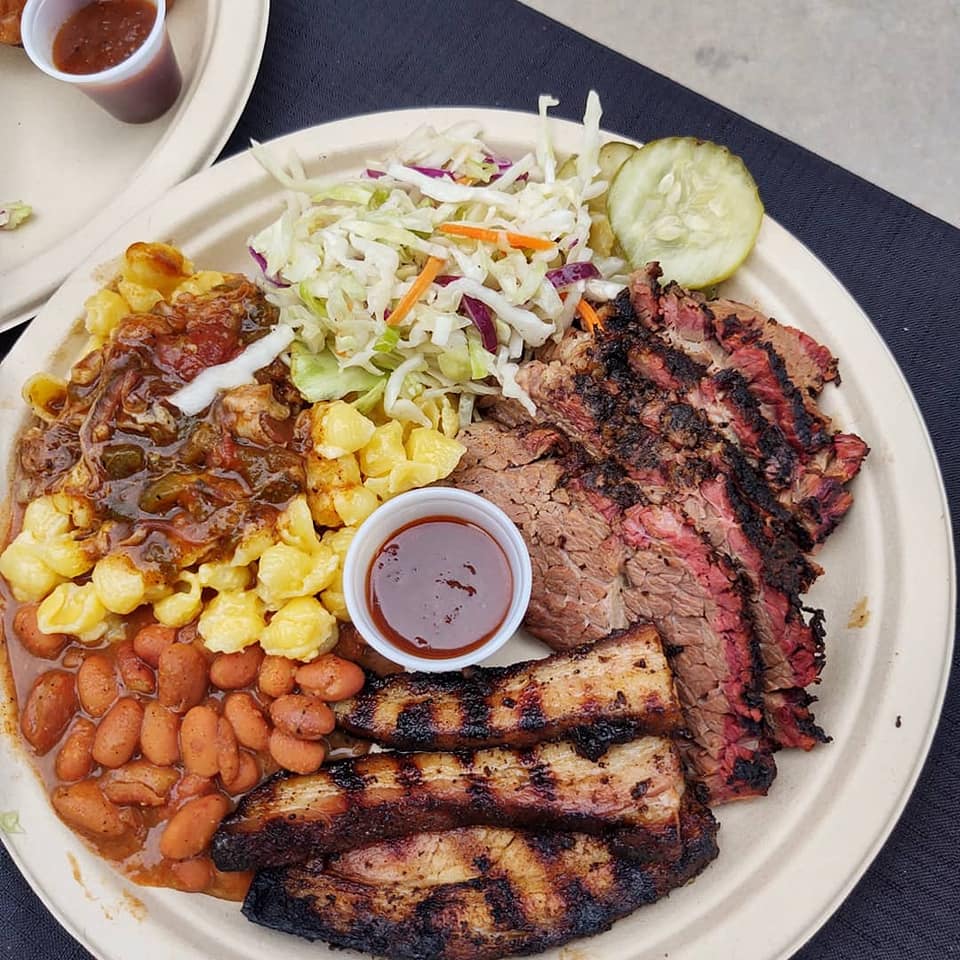 And honestly, it's exactly what the Boulder and Denver, Colorado areas needed—they just didn't know it. This covered-wagon-style food truck has a pit smoker directly attached so that they can serve hot and fresh barbecue exactly when you want it. From pulled pork, brisket, ribs, or locally raised lamb ribs, the meats are slow cooked on hickory, mesquite, oak, and fruitwood to give them each distinct flavor. Whether you like it Texan style, Carolina style, St. Louis style, or Jamacian style, the Rollin' Bones BBQ delivers.
"There might be a lot of food trucks roaming around Denver, but you'll certainly want to down [Rollin' Bones BBQ]," said Thrillist. "This fully-rigged smoker-on-wheels serves up standards like beef brisket (slow-cooked at least 14 hours on Texan mesquite) and Carolina pulled pork alongside Western specialties like Colorado lamb ribs and mouthwatering rotating specials like smoked Oaxaca hot wings, among others. Pair literally any main with four-cheese mac or hickory-smoked BBQ beans and you're done for (in a good way)."
Highlights:
Search for Colorado travel jobs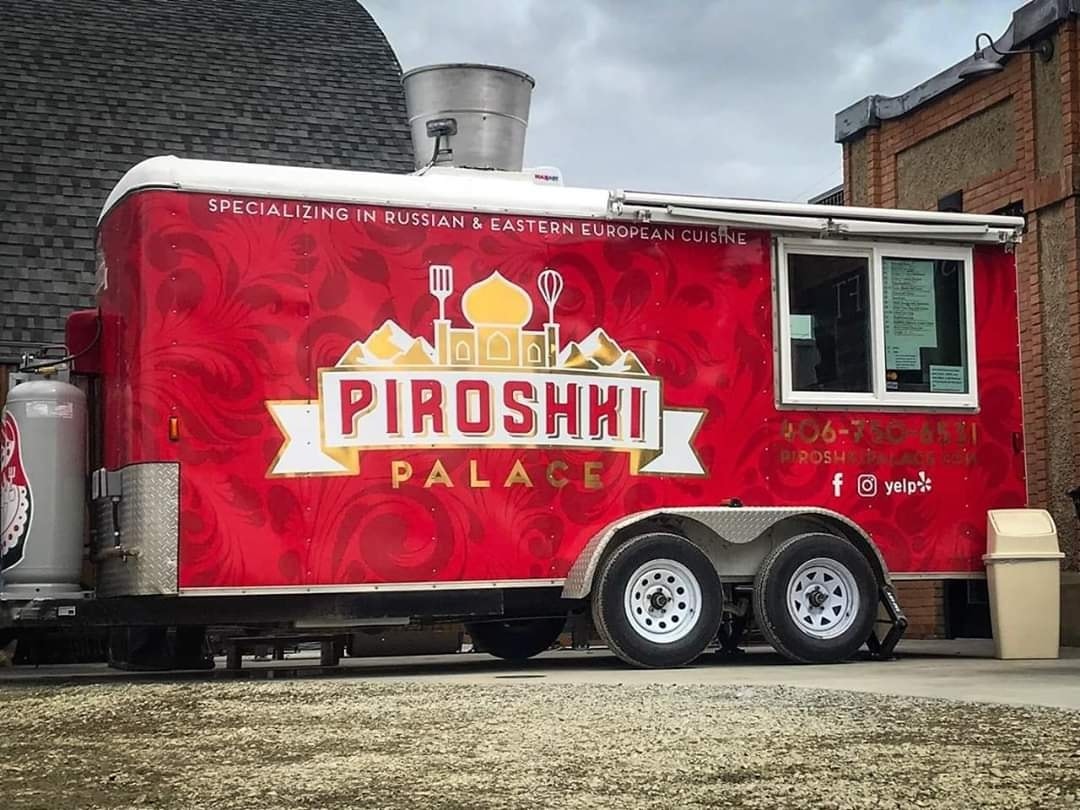 Images from Piroshki Palace Facebook
No. 3: Piroshki Palace in Kalispell, Montana
Not only is "piroshki" fun to say, but it's also delicious to eat! A piroshki is a bun loaded with your choice of fillings (think beef and cheese or sauerkraut and sausage) and at Piroshki Palace, you can find some of the best piroshkis in Montana.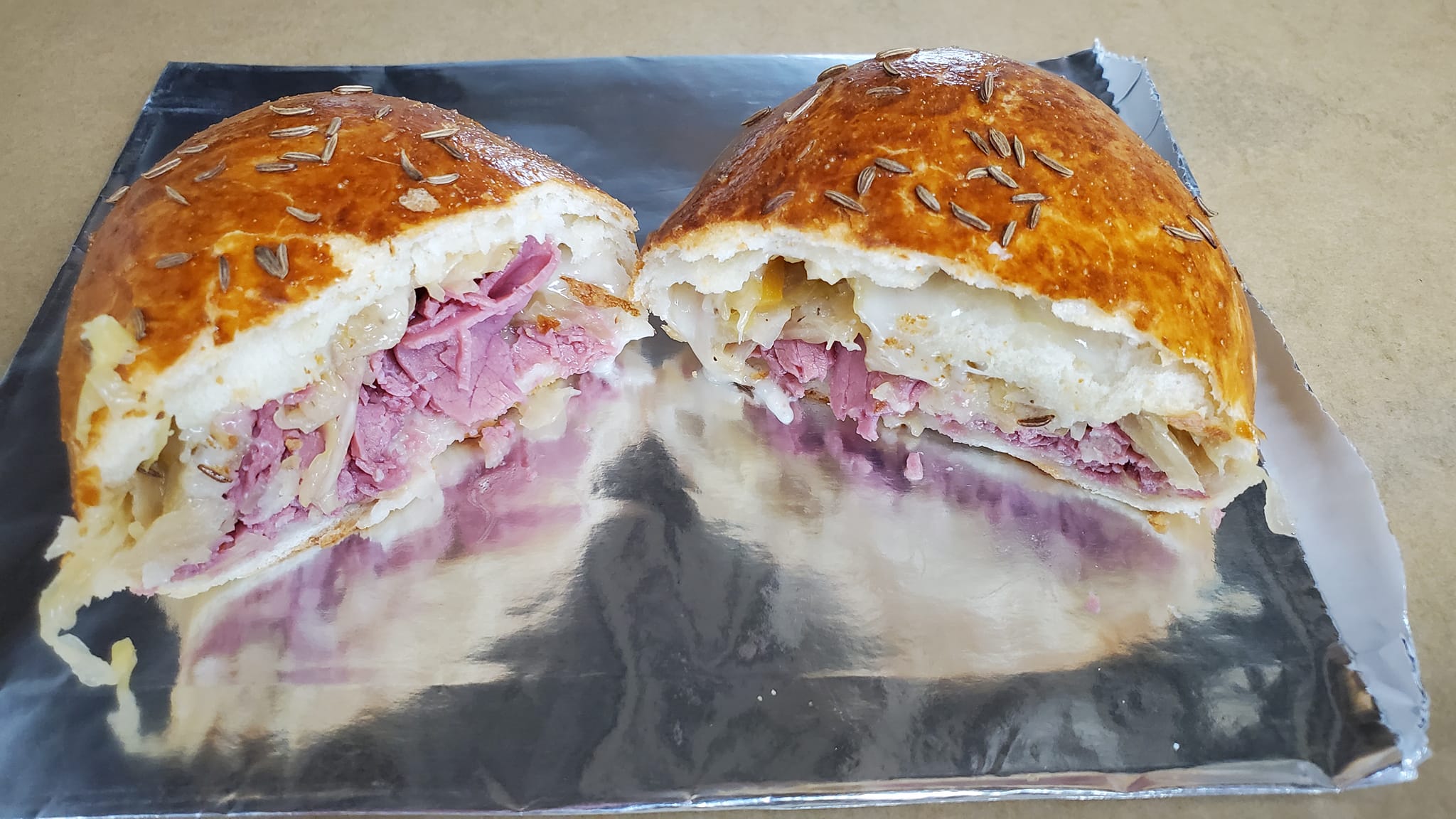 Owners Jeremy and Galina Mays made their food truck dream come true in 2019 when they started Piroshki Palace. Here, they make everything from scratch—yes, even the dough—and have a goal to share traditional Russian/Eastern European "hand meat pies" with the world. And that's exactly what they're doing through this mobile restaurant.
"A great thing about food trucks is that they bring diversity and can serve up ethnic dishes otherwise not found in the area," said Glacier Country blog. "Piroshki Palace is doing just that, dishing up Eastern European 'filled buns.' Delight your palate with a savory bun stuffed with beef and sauerkraut or opt to keep it sweet with a huckleberry jam bun."
Highlights:
Search for Montana travel jobs
As Chef Remy from Ratatouille said best, "Food is fuel." Not only does it help enhance your body's energy, produce warmth, and provide nourishment, but food is also part of our culture. According to French philosopher, Roland Barthes, food is multidimensional—it shapes us, our identities, and our society—and it has since the beginning of humankind.
Over the past couple decades, food trucks have affectionately crept into our culture, and proven that fast food doesn't have to mean McDonald's or Burger King. Instead, you can hit up a food truck for fast, high-quality, diverse flavors. So, next time you're in need of a quick bite, treat yo'self to a food truck delicacy.