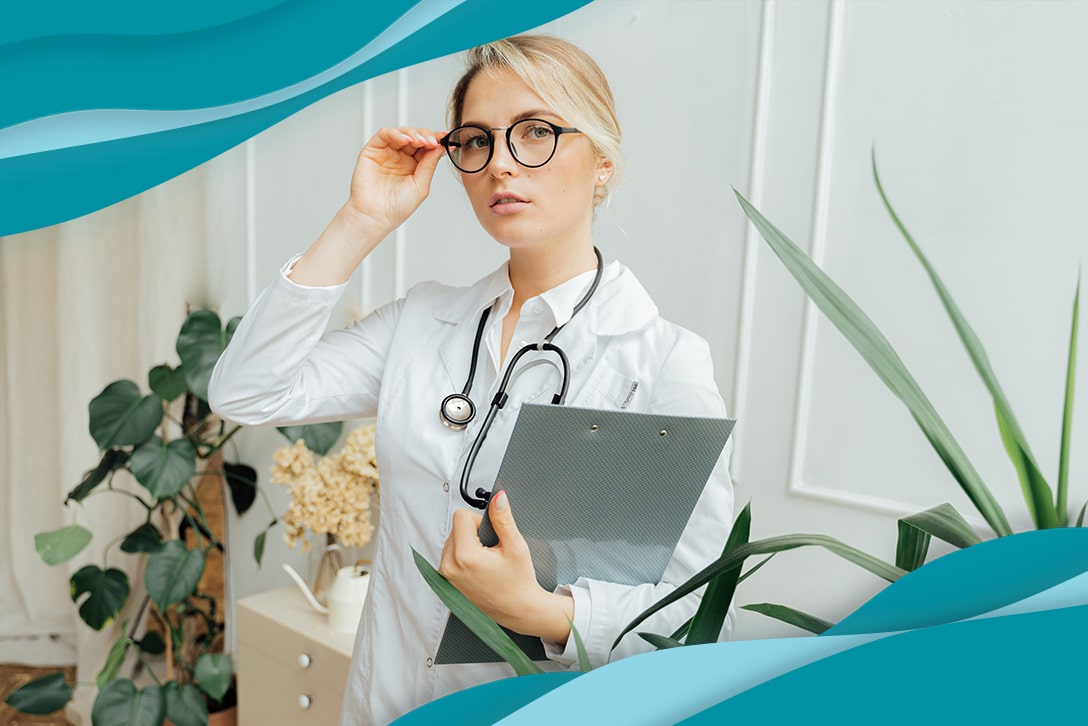 So here you are—you've finished school, you've chosen your division and specialty, and you know you want to travel, but what's next? As a professional medical traveler, you have the unique opportunity to meld your career with your personal life with the freedom to explore new cities, take adventures, meet new friends, and create life-long memories.
How Much Healthcare Experience Do I Need to Start Traveling?
Each medical division and specialty have their own set of regulations and requirements to complete before travel is an option. Here's what you can expect to accomplish for each modality before hitting the road as a professional medical traveler.
Travel nursing
If you have a knack for helping others around you, it's no surprise that you're interested in the nursing route. Travel nursing is a job for the kind-hearted, thrill seekers who have a deep passion for patient care. To be a medical traveler in this field, you will need certain licenses and certifications depending on the location you're traveling to.
Once you've earned your nursing degree from an accredited university, your next step is to apply for your license and take the National Council Licensure Examination (N-CLEX). This exam tests your nursing knowledge, skills, and abilities to make sure you're ready for what a nursing career has in store for you.
You'll also need to obtain licensure in the state where you practice—the Nurse Licensure Compact (NLC) allows you to work in 29 U.S. states with one license so you can easily travel state by state and practice without taking multiple exams.
Now you're licensed and ready to start working in your specialty! Most medical facilities and institutions require at least one year of experience before you can begin your career as a professional traveler, so now it's time to get to work. The more medical experience you have before you venture into the world of travel nursing, the better.
Home health
As a home health RN, you know what it means to put others first—and now, it's time for you to prioritize your travel career. Life as a home health nurse gives you the insight to a patient's intimate home lifestyle and requires a significant level of trust between the caregiver and the patient.
Similar to travel nursing, home health nurses must pass the N-CLEX and NLC, and require at least one year of experience as a registered nurse (RN) or licensed practical nurse (LPN), plus six months of recent home health experience. Six months to a year of med surg experience is also recommended since home health nurses work hands-on with acute care patients who are struggling from traumatic injuries, terminal illness, amputation, diabetes, and more.
Home health nurses travel from patient home to home on a daily basis to provide one-on-one care to vulnerable individuals. These specially-trained medical professionals may need other certifications or licenses depending on where in the U.S. they practice.
Long-term care (LTC)
Similar to home health nurses, long-term care professionals provide intimate care to their patients. However, instead of traveling to individual patient homes each day, LTC RNs, LPNs, and certified nursing assistants (CNAs) care for those in an assisted living facilities and other specialized care centers. They offer around-the-clock supervision and routine care for people living with chronic illnesses or disabilities and who require a high level of compassion.
LTC nurses also have to complete the N-CLEX and NLC licenses before you're able to get started as a medical worker. Other suggested certifications include:
Cath lab travelers
If you jive with the rhythm of heartbeats, a career as a cardiac catheterization laboratory technician is definitely for you. Cath lab techs know all about how the heart works and functions—pair those skills with travel and you can live your dream job.
To enter this field, you need a passing score on the N-CLEX and NLC exams, plus certifications in the below:
At least one year of experience in the intensive care unit (ICU) or emergency department is preferred to gain enhanced proficiency in cardiology procedures, medications, and devices.
Laboratory travelers
When you work as a traveling medical laboratory technician (MLT), you work in the lab to study the ins and outs of how blood, tissue, and fluid samples can diagnose and treat a wide variety of patients. As a vital member of the medical team, MLTs perform a myriad of patient tests to help patients recover from illness and disease.
To become an MLT, you must obtain an associate degree from an accredited MLT university or other educational institute, as well as pass a certification exam, which can be taken through the American Society for Clinical Pathology Board of Certification or the American Medical Technologists.
Typically, before MLTs are able to travel as medical professionals, med lab techs require a minimum of six months to one year of experience in the lab. Although, as the demand for lab techs grows, the possibilities to travel as a new grad are increasing, as well.
Travel therapy
Travel therapy is a meaningful career choice for physical therapists (PTs), occupational therapists (OTs), and speech language pathologists (SLPs). With a unique set of skills and in-depth medical knowledge traveling, PTs, OTs, and SLPs, can usually start traveling immediately to make a huge impact on patient recovery and long-term care.
To enter this profession, you need your bachelor's degree, plus a post-baccalaureate degree in order to practice. Depending on where you intend to practice, you may be required to take the graduate record examination (GRE) as part of your program application, too.
Traveling physical therapists in the U.S. need their Doctorate of Physical Therapy, as well as a passing score on the National Physical Therapy Exam (NPTE). You can gain real-life experience while pursuing your degree and jump into your travel lifestyle directly after graduation.
Unlike travel PTs, traveling OTs don't need a doctorate degree. Instead, these professionals need their master's degree and licensure from the National Board for Certification Occupational Therapy (NCBOT) Exam. Similarly, OTs can begin their travel career as a new grad.
Speech language pathologists (SLPs) can get started in travel when they've graduated their master's program and obtained proper state licensing. Another option is to complete the Certificate of Clinical Competence in Speech Language Pathology (CCC-SLP) or become certified through the American Speech Language Hearing Association for a leg-up on your competition.
Most travel therapy licenses will require a number of clinical experience before these professionals can venture across the U.S. to offer their services to patients in need. Whether a patient has a chronic condition, illness or injury, travel therapists have special skills to help people live their best and fullest lives.
Cardiopulmonary specialist
You might be an expert in healthy lungs and hearts, but do you know what it takes to bring those skills on the road? As a travel cardiopulmonary rehab specialist, you work with patients who are in need of support and additional education on their lifestyle.
Cardiopulmonary specialists don't require a special certification or program to complete to qualify as a professional. In fact, most workers major in respiratory therapy, physical therapy, nursing, or exercise physiology.
Radiology travelers
You know you're rad—and so do we. Radiology technicians, also known as radiologic technologists or radiographers, help diagnose patients through image technology such as x-ray machines. These radiology professionals diagnose and treat their patients based on what the x-ray reads.
Qualifications to become a travel radiology tech include an associate or bachelor's degree in radiology, plus some employers may require a radiology certificate before you can see patients. Additionally, some states request travel radiographers attend a program that has a Joint Review Committee on Education in Radiologic Technology certification.
Explore medical career opportunities across the nation in a wide variety of divisions and specialties to choose from. You have the passion and drive to be successful as a medical traveler—now all you need are the tools and experience to get started. Find your perfect travel job and start your next adventure as a traveling medical professional.