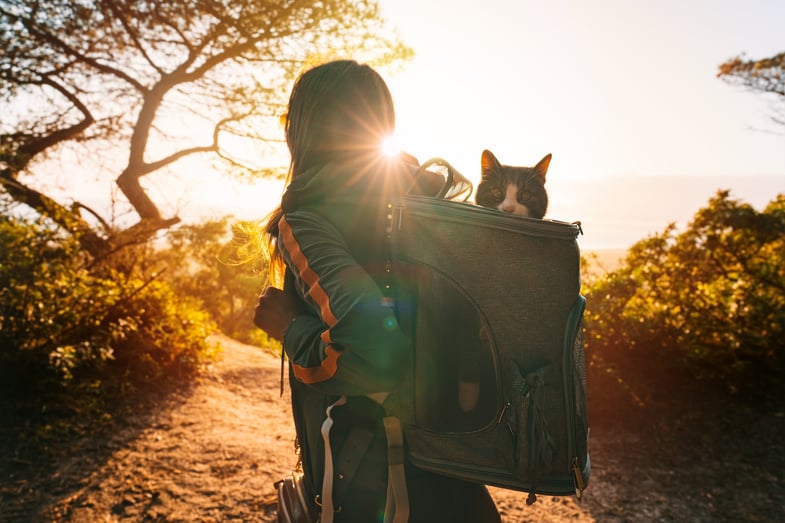 One of the best parts about travel nursing and allied health travel is that you can experience new destinations across the U.S. with your best buddy. That's right, we're talking about your beloved pet — dogs, cats, rabbits, lizards, or any other animal family member. Whether you want to work on the West Coast, East Coast, or somewhere in the middle, there are tons of pet-friendly states for you to choose from. These are the friendliest cities in the U.S. for travel nurses, allied health travelers, and your pets.
Pet-Friendly Cities in the U.S. for Your Next Medical Travel Job
San Francisco, CA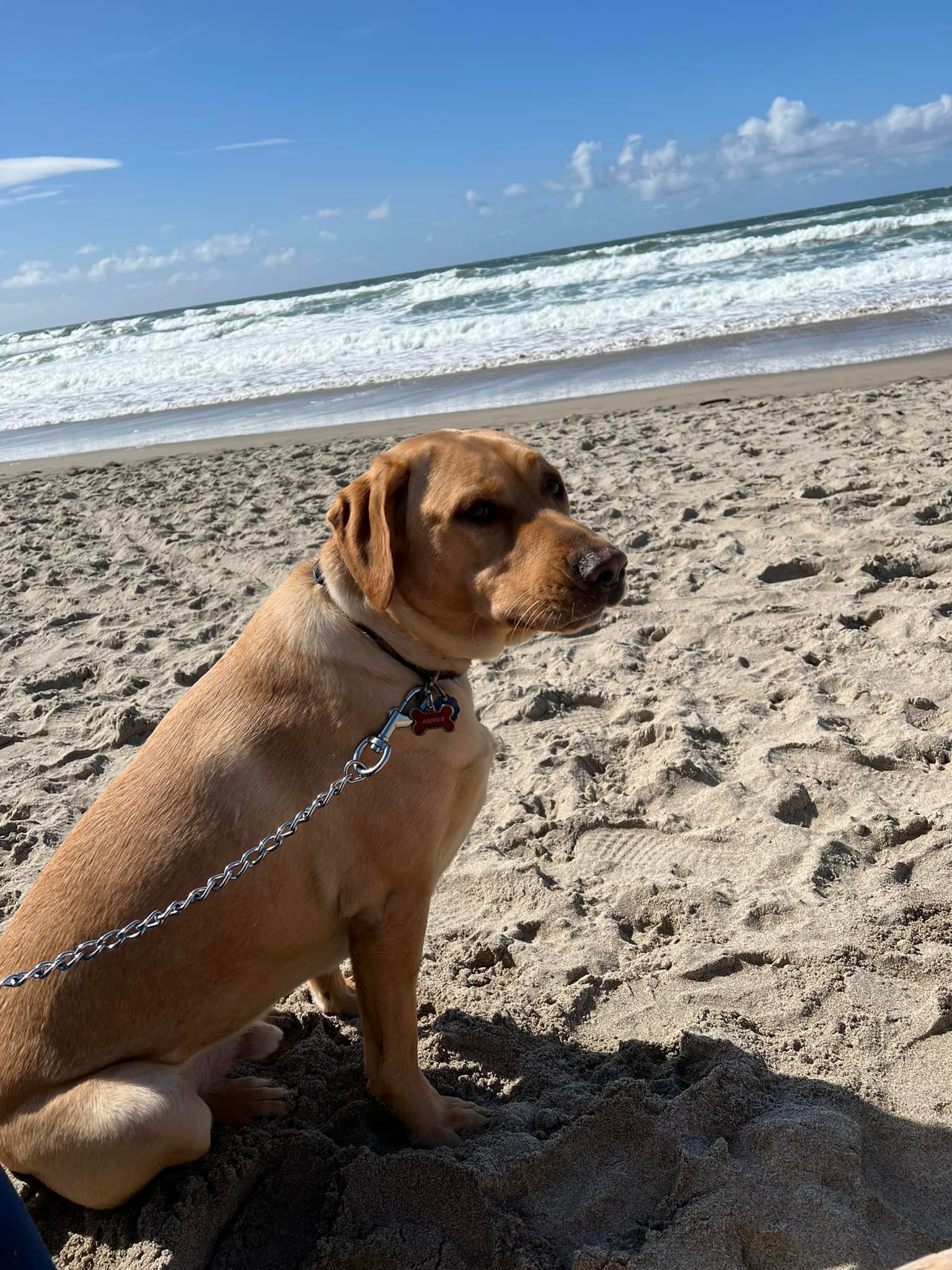 If you're looking for a spirited city with a little bit of everything from picturesque views to pet-friendly West Coast restaurants to a variety of job options, look no further than San Francisco. According to a recent study, San Francisco is the number one dog-friendly city in the U.S.
With its mild climate and numerous activities designed just for dogs, San Francisco is the paw-fect destination for you and your furry companion. Not only is there a nearby park no matter where you live in the city, but there's also a high number of off-leash dog parks, so you'll never have a problem getting your pup some fresh air and exercise.
Before you head to the Bay Area though, make sure you're familiar with local pet ordinances. For example, in San Francisco, you must spay or neuter your pit bull or pit bull mix. Depending on where you're staying in the city, there may be restrictions on the type of pet you can bring along or how many animals you can have at a given time.
Denver, CO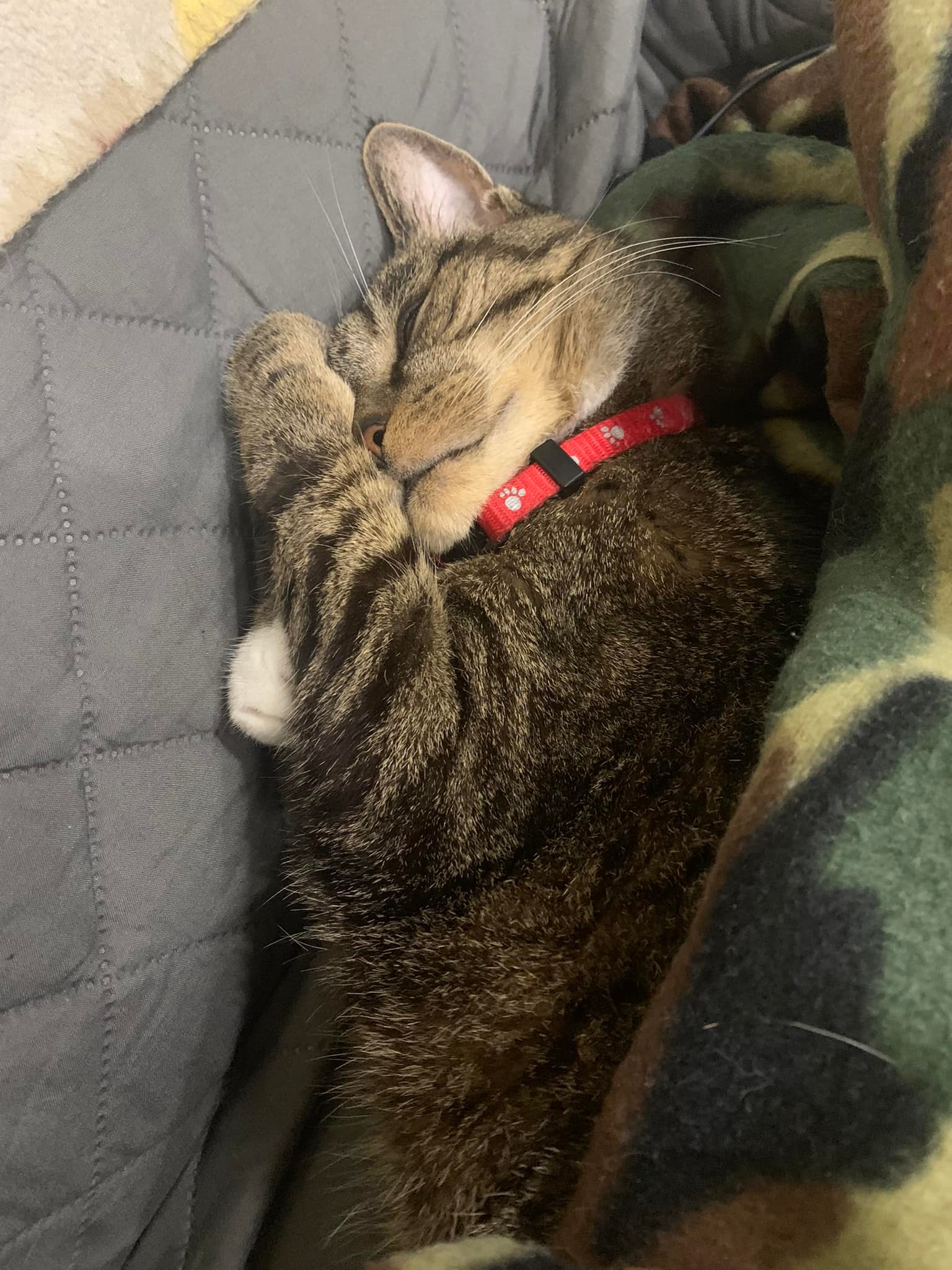 Denver is a great city for dog lovers and pet owners looking to take furry friends along on their travels. With plenty of green spaces and hiking trails to explore, Denver even earned a spot on Rover's list of the 20 fastest-growing dog-friendly cities.
Here in the Mile High City, you can find plenty of open fields, dog-friendly parks, trails, and other outdoor activities that are ideal for walks with your pup. From scenic hikes in the Rocky Mountains to dog-friendly restaurants in the Midwest, Denver is one of the most dog-friendly cities in the U.S.
Plus, Denver offers numerous services like grooming salons, doggy daycares, animal hospitals, and pet care services so you can take comfort knowing your pet is well taken care of while you're working your healthcare magic.
Prior to moving to Denver for a travel nursing job or allied health travel job, do some research on the specific rules and regulations when it comes to having a dog in the city. These ordinances cover topics such as leash laws, noise control regulations, and dog breed restrictions. If you own a pit bull, one important rule to take note of is you'll need to get a Breed-Restricted Permit from Denver Animal Protection.
Portland, OR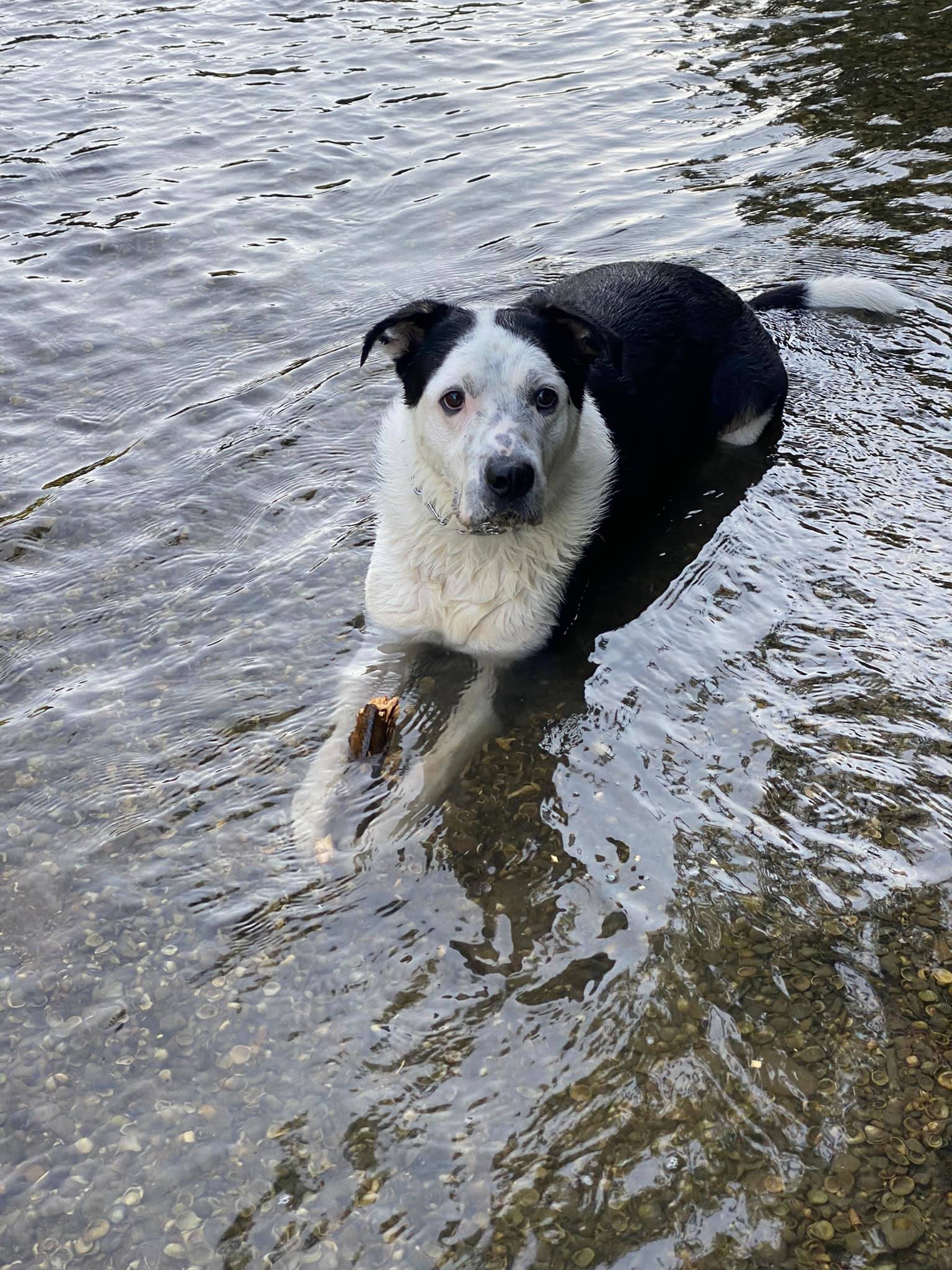 Looking for a vibrant city with everything from mountaintops to forests to parklands that you and your pet can explore together? Then search for travel nursing jobs or allied health travel jobs in Portland!
Who would've guessed that Portland is one of the most dog-friendly cities in the U.S.? It makes sense when you think about the numerous outdoor activities and attractions that are perfect for both two-legged and four-legged travelers alike. Check out the off-leash dog parks, trails, beaches, and pet-friendly restaurants and bars in the Pacific Northwest that are waiting for you.
Of course, Portland has its own set of pet ordinances that you should be aware of before heading to the Rose City. Portland doesn't currently have breed restriction laws, however, there are regulations for how many pets you're allowed to legally have while living in this city. Understanding these rules will ensure that you can enjoy your time with your beloved pets while working a medical travel job in Portland.
Madison, WI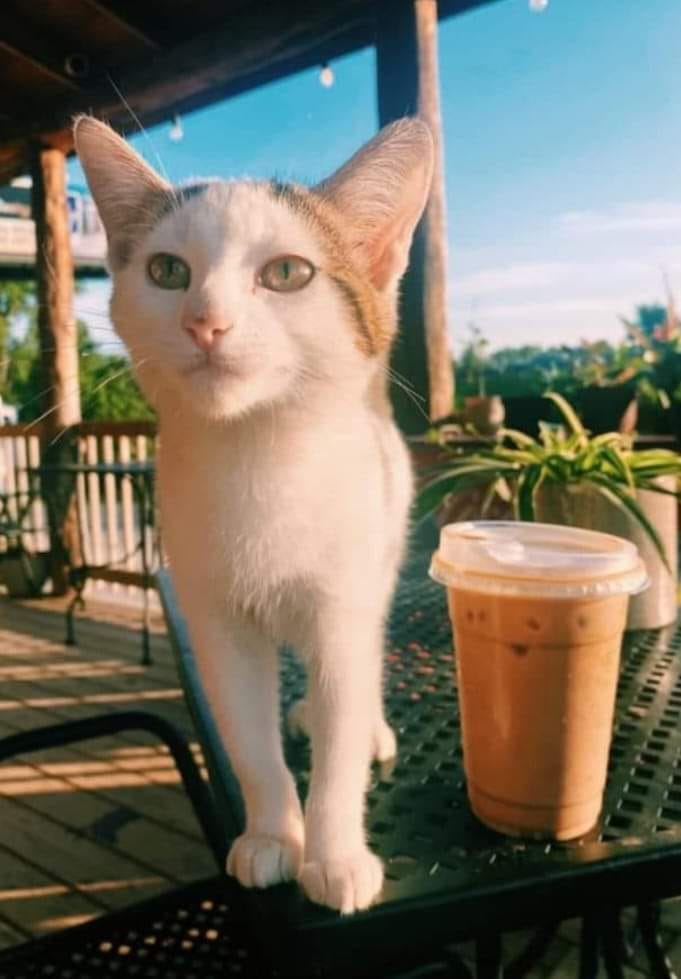 Did you know that there's a park 10 minutes away from most Madison residents? That means that you won't have to go far to take your dog for a walk. And that's only one of the things that makes Madison a pet-friendly destination.
From walks along the lakeshore to hikes in the nearby countryside, you can take your pets on an adventure every day in Madison. The city also offers dog-friendly restaurants, pet-friendly cafes, eateries, and shopping centers so you can bring your buddy with you almost anywhere you go.
With its many parks and trails, pet-friendly amenities, and healthcare travel jobs, Madison is one of the best places for travel nurses and allied health travelers to bring their pets along for an exciting adventure.
To ensure that both you and your pet stay safe while visiting Madison, familiarize yourself with their pet laws before arriving. As it turns out, Madison has some of the strictest pet regulations in the country and failure to abide by them could land you a hefty fine — no one wants that. The main things to know about the city's pet ordinances include information on leash requirements, licensing fees, spaying/neutering laws, vaccination protocols, and clean-up rules.
Like what you're reading? You may also like: Med Traveler Hacks for Traveling with Pets
Chicago, IL
Craving a deep-dish pizza? Want to ride Navy Pier's Centennial Wheel? Interested in walking your dog along the shore? Make your way to the Windy City!
Like Denver, Chicago is also ranked as one of Rover's 20 fastest-growing dog-friendly cities in the U.S., making it a top location for medical travelers who travel with their pets. Whether you're looking for off-leash fun in the park or want to find somewhere that serves up tasty treats alongside craft beer, Chicago is the perfect spot for enjoying fun activities together while exploring all the city has to offer.
However, having a dog in the city comes with rules and regulations, just like our other top picks. In order for your pet to legally stay in Chicago, they must have all required vaccinations and a current rabies tag. There are also restrictions on where pets can go, like beaches, parks, and other public areas, as well as how many pets you can have in the city. Double-check the laws before taking on a contract near Chicago to make sure you and your dog or cat remain safe during your time in the Windy City.
New York City, NY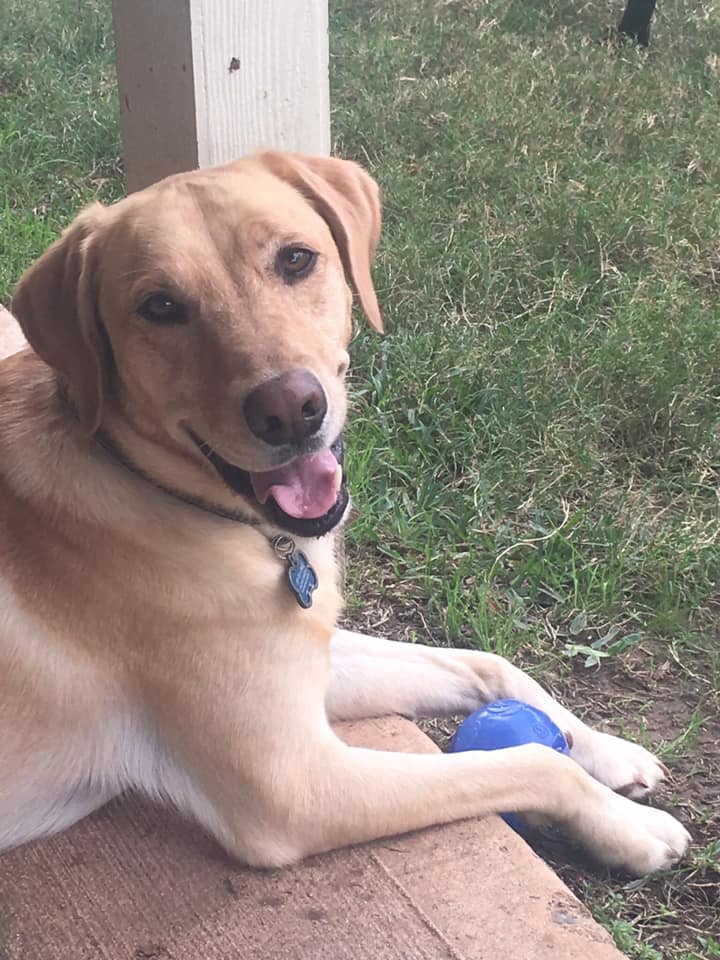 Pets may not be the first thing that come to mind when you think of New York City. But according to the New York City Economic Development Corporation (NYCEDC), there are about 1.1 million pets in the city. So, give your pet a bite of the Big Apple and search for medical travel jobs near New York City!
New York City is a thrilling atmosphere for you, but also your pet. With luxury pet hotels, doggy daycares, and cat cafes, there's something for every pet and pet owner! Here, you can find a variety of pet-friendly East Coast restaurants, stores that allow animals, and countless activities specifically designed with pets in mind — like the dog-friendly patio Barking Dog in Hell's Kitchen.
Lastly, let's discuss what pet ordinances look like in NYC. The good news is pet laws and regulations in the Big Apple are fairly standard in comparison to other pet-friendly cities. For example, pets must always have proper identification tags on their collars and pet waste must be disposed of properly. The bad news is, if you don't abide by these rules, you could be looking at a fine of up to $400. Knowing pet laws ahead of time can save you and your four-legged friend an extraordinary amount of stress (and money!). Who doesn't want that?
Your pets are part of the family, too. Instead of leaving them behind while you work a travel nursing job or allied health travel job, bring your four-legged friend along for an adventure! Need help finding pet-friendly housing? Check out these pet-friendly housing hot tips and get ready to experience the top dog-friendly cities through the eyes of your furry friend.
*Editor's note: all images were taken from the Fusion Travelers Facebook group