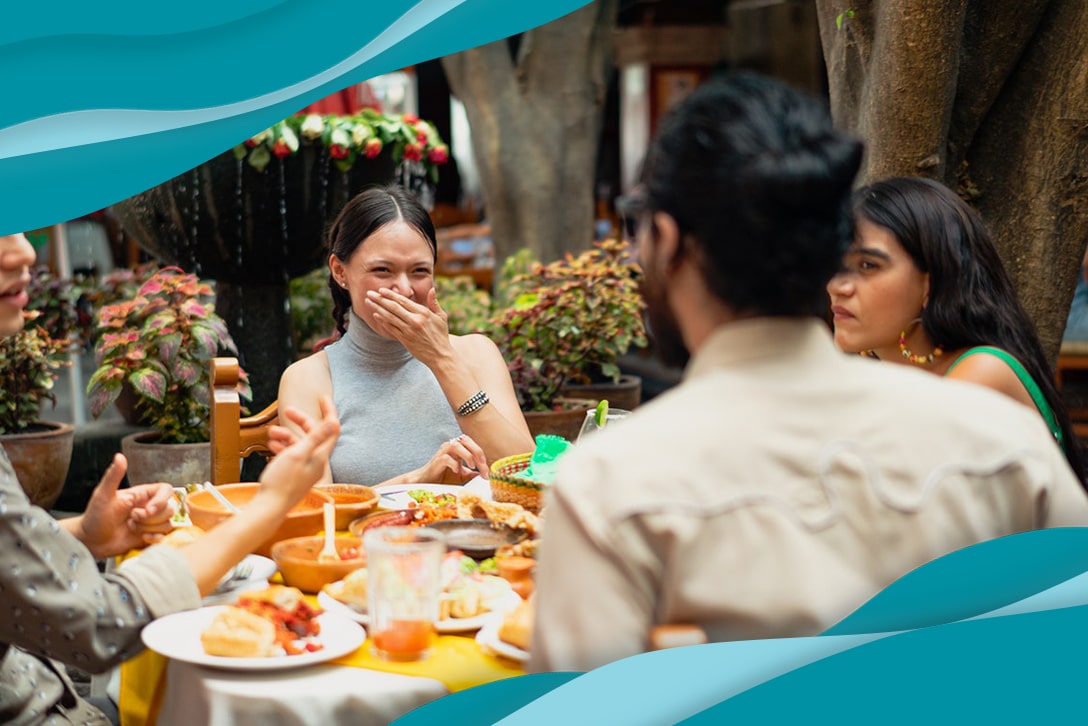 Ah, the Eastern Seashore. It's almost like you can smell the fresh fish and feel the cool breeze rush across your skin just thinking about it. Why not actually experience it IRL? Seriously, search for a medical travel job in the East Coast and taste your way through some of the nation's oldest cities!
Top Places to Eat in the East Coast
East Coast cuisine has come a long way since the area was Ben Franklin's stomping ground. While this famous scientist feasted mostly on boiled potatoes, hasty pudding, and rice, modern-day East Coasters are spoiled to a more diverse variety of delicacies. And we don't only mean Maine lobster or Boston baked beans, oh no, there's much more to the East Coast. So, take a travel job out that way and see for yourself! When you get there, use this guide to help you treat your tastebuds in all the best ways. These are the top foodie cities in the East Coast:
New York City, New York
Image from nycgo.com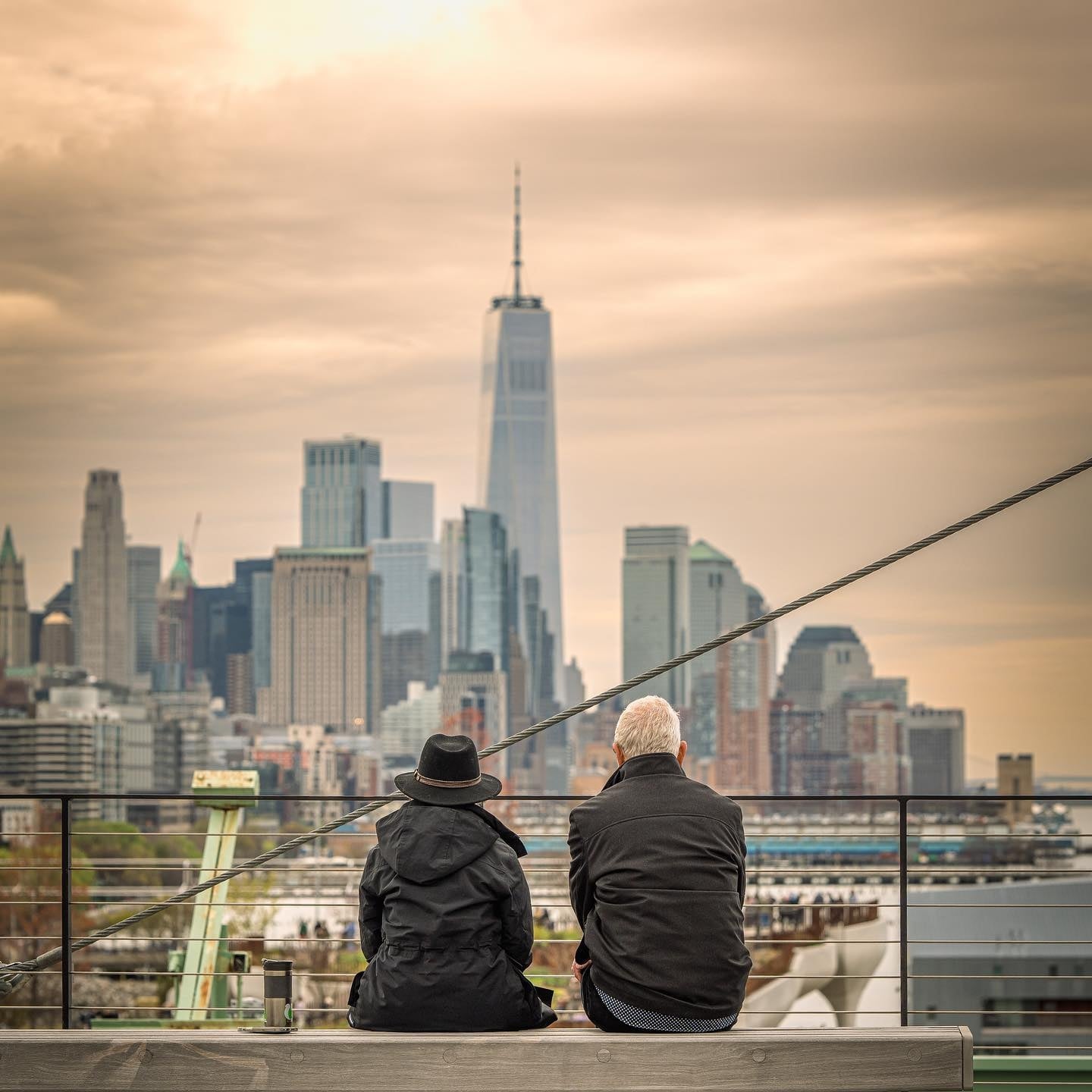 Are you in a New York state of mind, like Billy Joel? Then make your way over to the Big Apple and plan an adventure through the city that never sleeps. Not only will you find food trucks and street food practically wherever you turn, but the big NYC is also home to nearly 30,000 restaurants. With help from our friends at Eater, we've narrowed it down to our top three.
No. 1: Kingston Tropical Bakery
You caught us—this top eatery isn't ~technically~ in New York City, but rather a smidge bit more than an hour away in the Bronx. However, when you get a taste of these Caribbean baked goods, you'll get why we had to include it. Plus, what better way to start the day than with homemade fruit buns or coco bread? It's what some might call a breakfast for champions.
Kingston Tropical Bakery has been baking bread and taking names since 1970 when Richard Nixon was still in office. While the country has since gone through many more Presidents, things remain largely the same at Kingston Tropical Bakery. Everything is still made by hand (never frozen), the renowned assorted patties (beef, chicken, and veggie) still keep customers lined out the door and coming back for more, and they're still old-fashioned when it comes to marketing and advertising, solely relying on PWOM—aka positive word of mouth—yes, that's right, Kingston Tropical Bakery has no website or social media, which makes the visit that much more special.
Image from Eater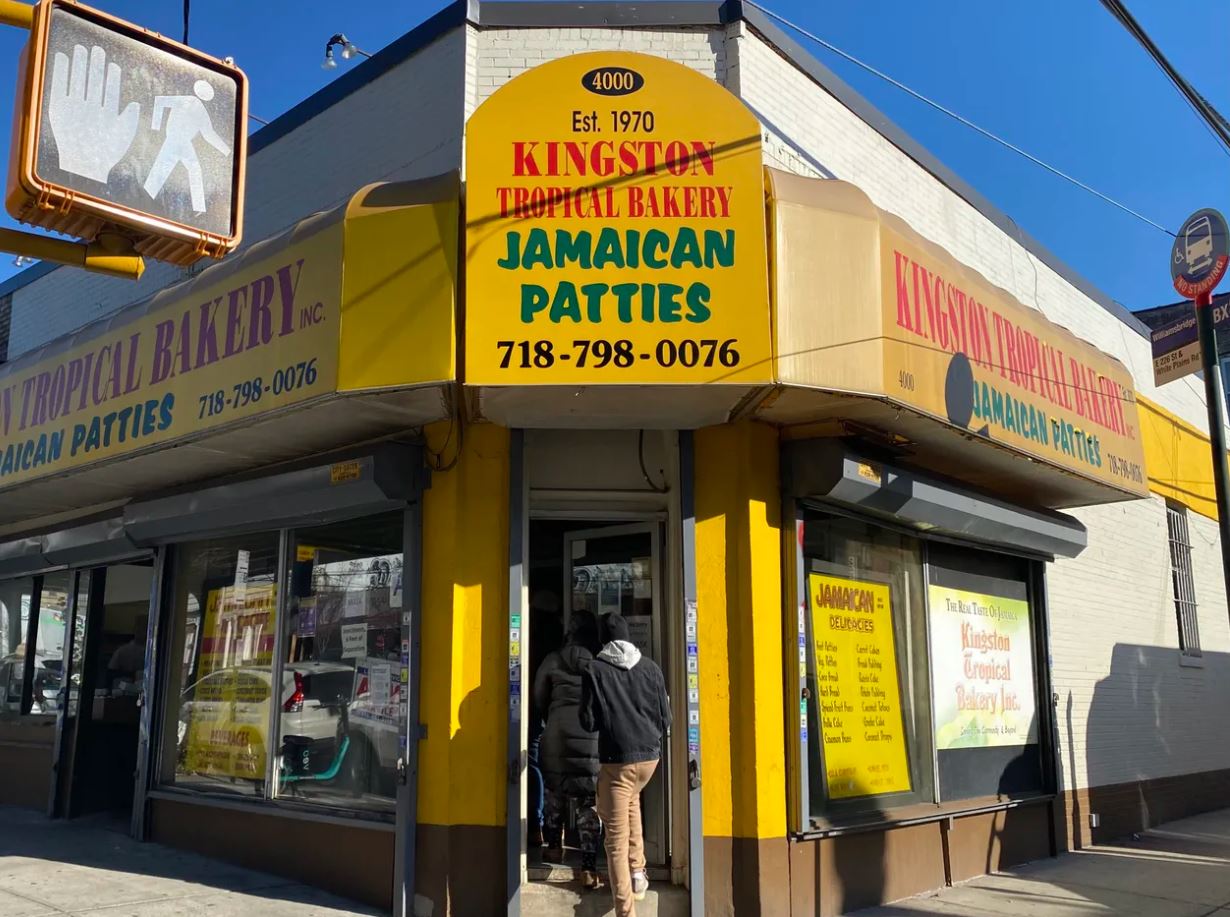 Wondering what to order when you arrive at this Jamaican bakery? You certainly can't go wrong with a beef or chicken patty! Actually, it's one of the owner's favorite menu items because it gives you protein from the meat and carbs from the bread, an "extensive meal," she said. While you're here, you can also pick up a loaf of fresh bread, a bag of buns, or some sweet coco bread. When it comes down to it, there's no wrong order at Kingston Tropical Bakery.
Image from Time Out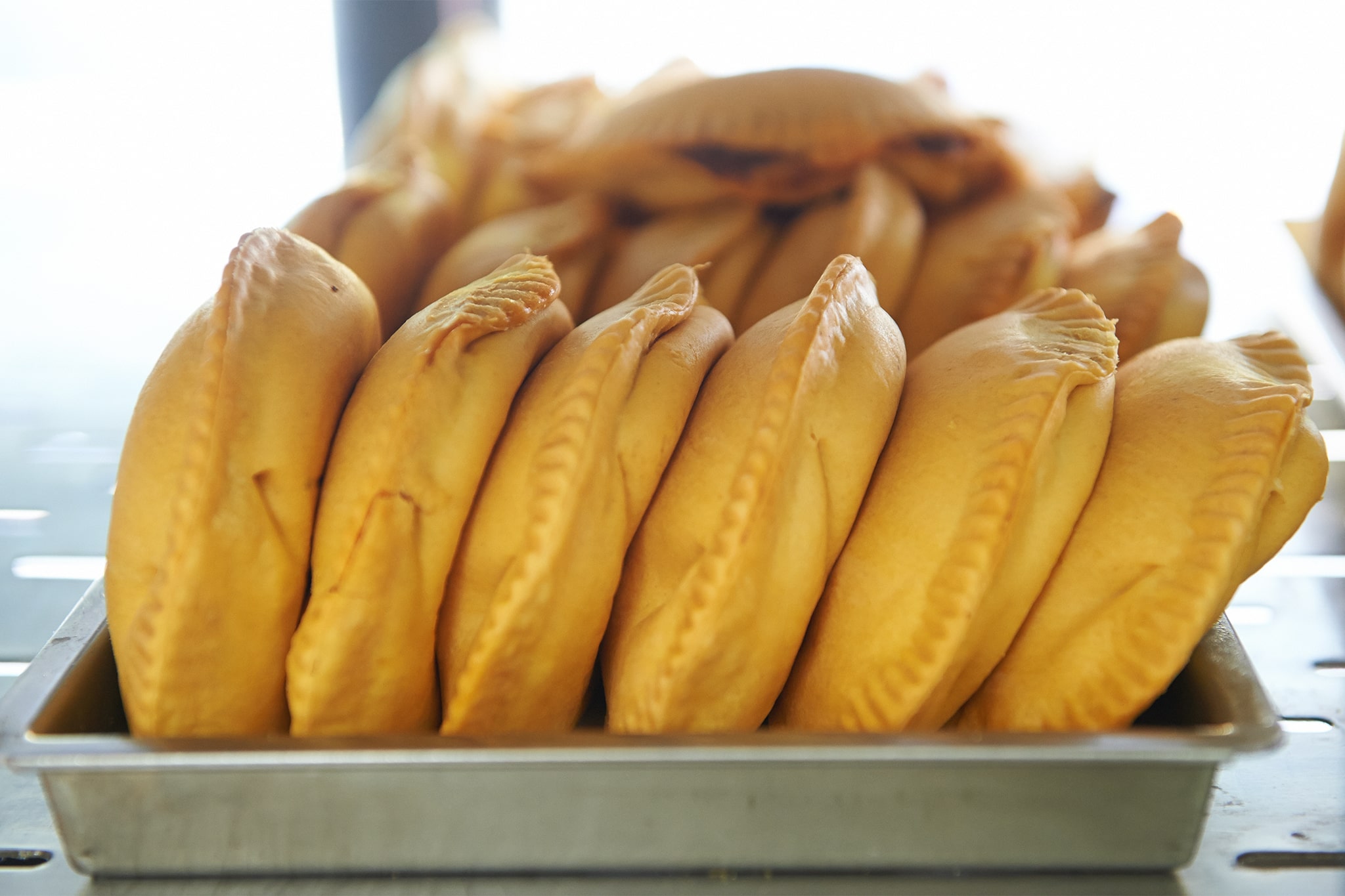 The 4-1-1 on Kingston Tropical Bakery:
Price: $
Yelp review: 4.5 stars
Offers takeout
Vegetarian options
"On days when the wind is blowing south, the aroma from the Kingston Tropical Bakery hits you almost as soon as you exit the no. 2 train at 255th Street in the Bronx," said the New York Times. "The constant flow of people in and out of the shop signals the popularity of this 47-year-old storefront in Wakefield, largely known for its Jamaican patties and its coco bread, a starchy, sweet, white concoction."
No. 2: Africa Kine
Have you ever treated your tastebuds to the bold and tangy ingredients of African cuisine? As it turns out, you don't have to travel across the planet to experience it firsthand! Instead, you can venture to Africa Kine in NYC to sample flavors of a lifetime.
Image from Cheryl Tiu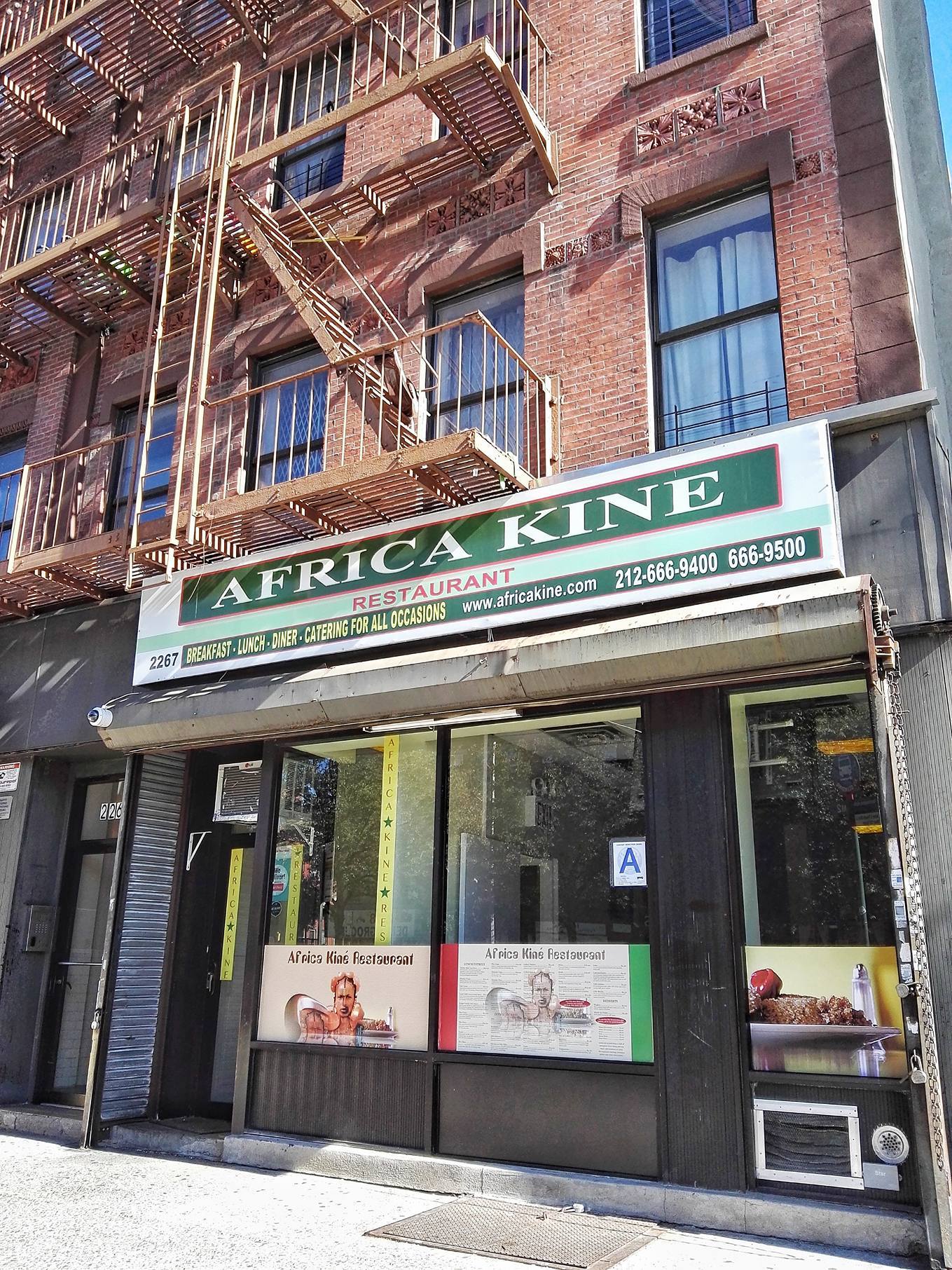 In 1996, Kine and Samba Niang opened Africa Kine to bring parts of their hometown of Dakar to the Big Apple, and they've been successfully doing so for the past 26 years. Sure, Africa Kine may not be the only place in the city where you can get authentic Senegalese meals, but in our totally unbiased opinion, it's one of the best.
Whether you're in the mood to munch in the comfort of your own temp home or feel like a night out on the town, Africa Kine is there for you night and day. Order online or pop on over to the restaurant for a grilled lamb leg or for Yassa, chicken or fish in a lemon and onion confit, or lots more.
Image from Eater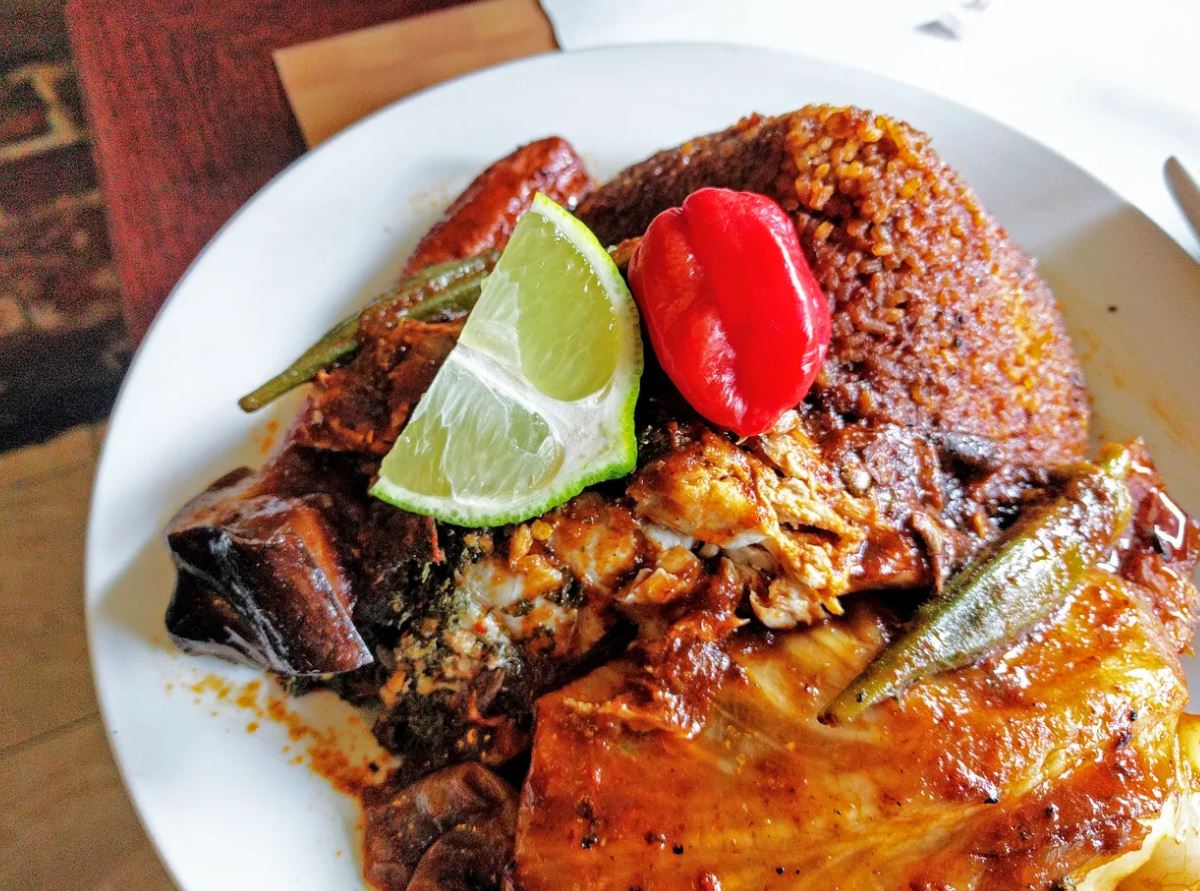 The 4-1-1 on Africa Kine:
Price: $$
Yelp review: 3.5 stars
Takes reservations
Offers takeout and delivery
Vegan and vegetarian options
"When it opened on 116th Street in Harlem two decades ago, Africa Kine was a pioneer where Senegalese restaurants were concerned," said Eater. "In its present digs further north, it presents a broader menu, though the standards of cheb (stuffed fish and vegetables over rice), mafe (chicken or lamb in peanut sauce), and Yassa (chicken or fish in a mustard and onion sauce) remain some of the best choices. Servings are humongous."
No. 3: Yellow Rose
The Lone Star State made its way to the big city through Yellow Rose. Bet you didn't think you could get Texas-style eats on the East Coast, and yet, here we are!
Yellow Rose is the brainchild of married couple, Krystiana and Dave Rizo. Both mister and missus were born and raised in San Antonio and share a love for Texas and food. After the couple decided to take a leap and make their move to NYC, they realized there weren't many (if any) options for Texan delicacies like carne guisda or homemade tacos, so they took it upon themselves to bring San Antonio to New York.
Image from Eater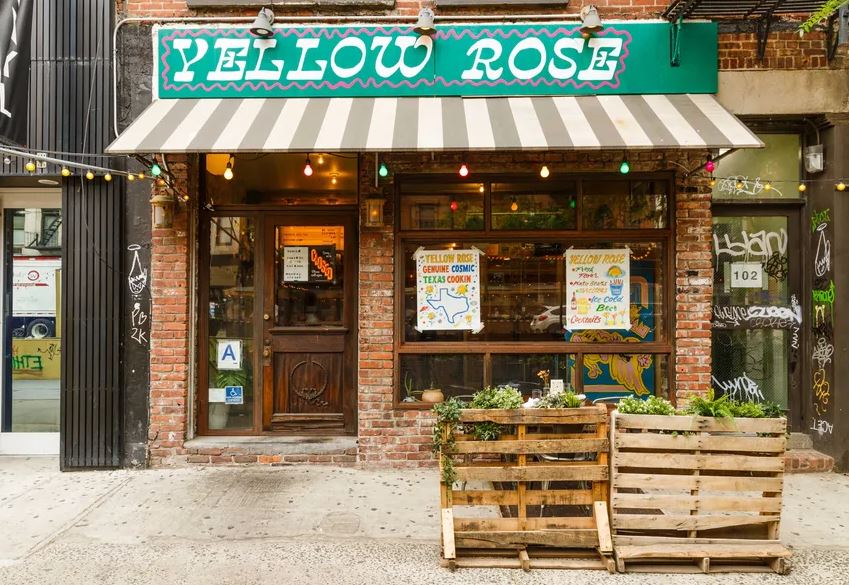 Dave and Krystiana dreamed of an eatery that would properly represent his Texas hometown, someplace with an abundance of comfort food, someplace decked out in cheesy sombrero décor, someplace people would come to connect and make memories. Through nothing short of hard work and dedication to the cause, the Yellow Rose team has managed to do just that in their NYC community. Today, Yellow Rose is a haven for homesick Southerners and New Yorkers alike to bond over a shared passion: Food. And the rest, as they say, is history.
The 4-1-1 on Yellow Rose:
Price: $
Yelp review: 4.5 stars
Offers takeout and delivery
Vegan and vegetarian options
"Standing by the motto of 'genuine cosmic Texas cooking' is Yellow Rose, a San Antonio-style taco spot and bakery," said Thrillist. "This plant-forward pop-up turned restaurant opened this spring and churns out flour tortilla tacos (bean and cheese, barbacoa, and shredded chicken verde are among the popular choices); white bean chalupas; and an array of smaller dishes like tomatillo salad and Spanish rice arancini. Dessert-wise, don't miss the Texas sheet cake made with candied fried pecans, sea salt, and Texas olive oil. Round out your meal with a Mexican Coke or a vodka-spiked shrub soda for an extra kick."
Search for New York travel jobs
Boston, Massachusetts
Image from bostonusa.com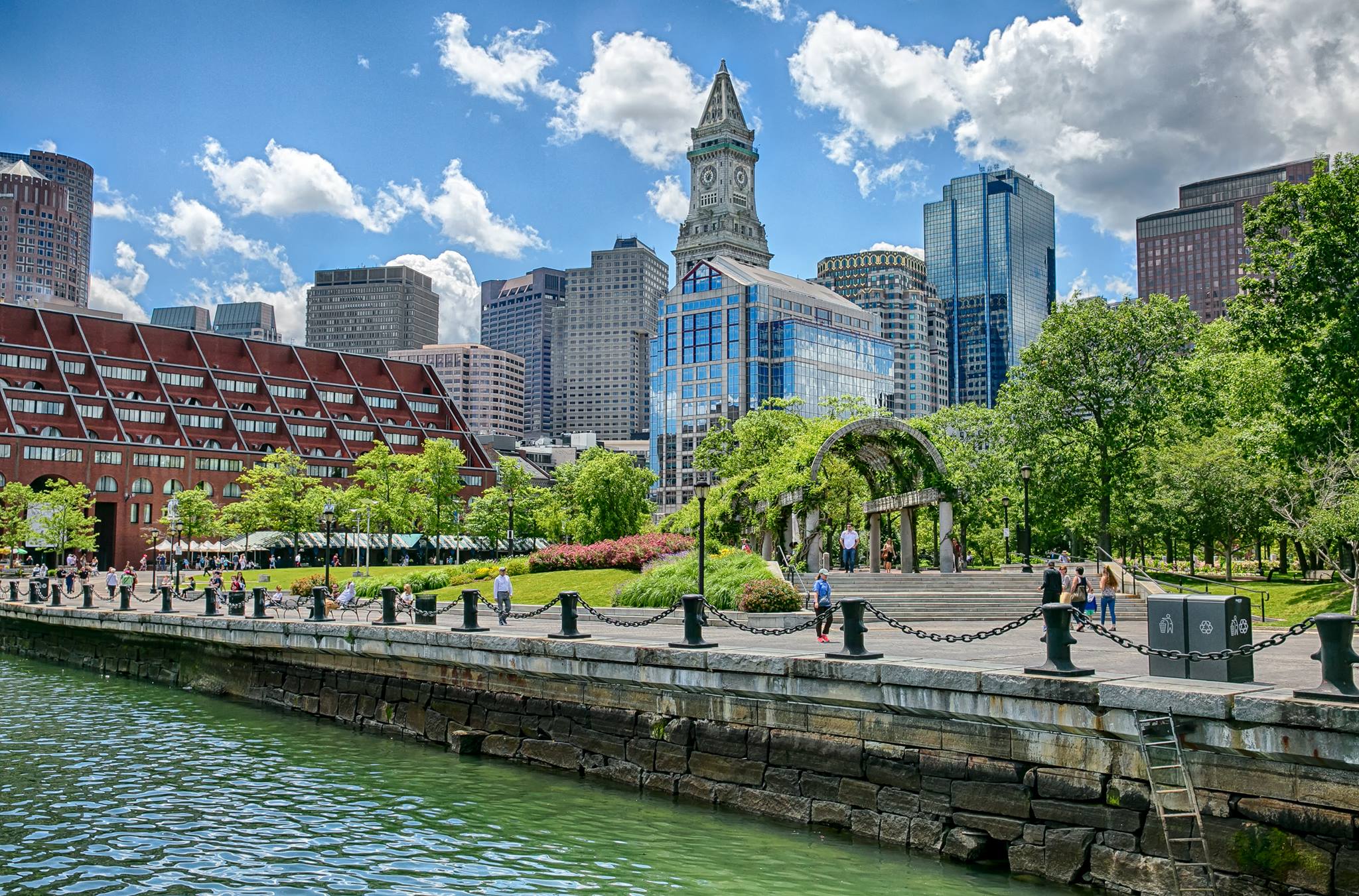 You may know Boston as Beantown because, you know, Boston baked beans. But that's not all this East Coast city has to offer! While delicious, you may be surprised to know that baked beans are at the bottom of the Boston food chain, and on the top are these three famous restaurants.
No. 1: Juliet
"But soft, what light through yonder window breaks?" Said Shakespeare's famous Romeo. "It is the East, and Juliet is the sun."
And he was right. Still, to this day, Juliet is the sun. The only difference is the Juliet we're talking about is the cozy restaurant located in Union Square. Ever been? No? Time to plan a trip to the sun.
Image from USA Restaurants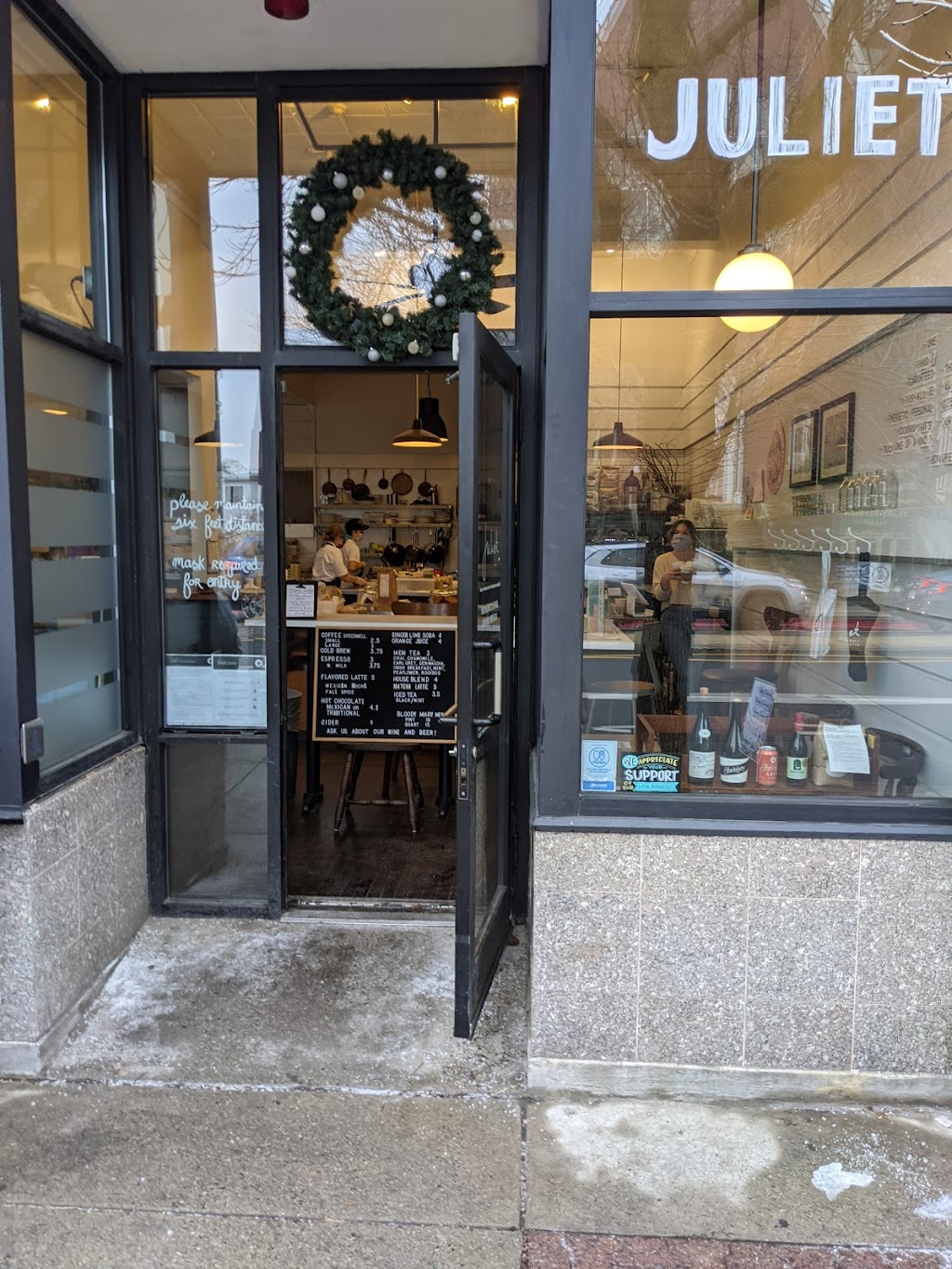 Juliet was the longtime dream of chef Joshua Lewin and his partner, Katrina Jazayeri, but they didn't know how or when this dream would become a reality. In the early days of their relationship, the couple would meet at 257 Washington Street at the Sherman Café. After that business closed in 2014, the owners reached out to Joshua and Katrina and asked them if they were ready for their dream to become a reality. Spoiler alert: They said yes! And in 2016, Juliet made its grand debut in the same location where Joshua and Katrina shared so many dates years before.
When you walk into the café's airy open interior, you're automatically greeted into the atmosphere with welcoming smiles and waves. However, don't be fooled by the overall casual vibe—Juliet is flexing some serious culinary skills, which is evident in the many meal menus. From handheld breakfast tacos to a fancy, multi-course, sit-down dinner, and everything in between, Juliet somehow manages to do it all and do it well.
The 4-1-1 on Juliet:
Price: $$
Yelp review: 4 stars
Takes reservations
Offers takeout and delivery
Vegetarian options
"Juliet is almost a dream restaurant," said Boston Magazine. "The dishes hew lovingly and skillfully to classic Mediterranean lines, the flavors are generous, the technique is deft, the ingredients are impeccably sourced. The couple at the center of it—Joshua Lewin, a chef whose work I've long followed with interest and admiration, and his partner, Katrina Jazayeri—have charm and finesse in abundance. Don't be fooled by the casual vibe: They're flexing serious culinary talent here."
No. 2: Puritan & Company
Thankfully, you don't need to identify as a Puritan to enjoy the goodies from Puritan & Co. Sure, they sell your good ol' brown bread, but this neighborhood New England eatery wasn't named for the 17th century Protestants. Rather, Puritan & Co. was named after the Puritan Cake Company that used to occupy the same turquoise-and-wood Inman Square space in the early 20th century. Fun fact.
Image from Puritan & Company Facebook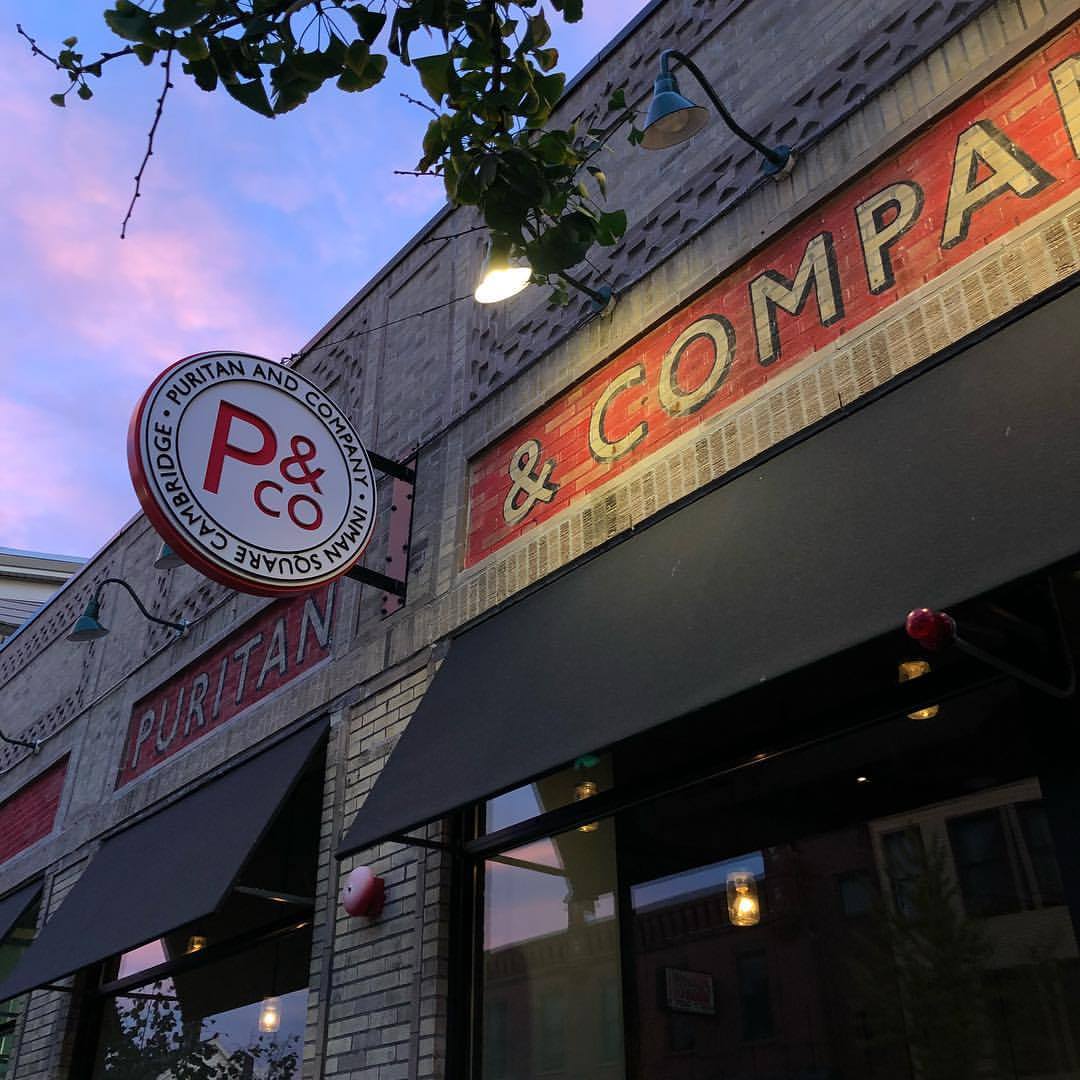 Today, there's nothing Puritan about this restaurant's extensive wine list or culinary cuisine. In fact, the menu is overflowing with modern American meals with an emphasis on traditional New England fare. Think fluffy dinner rolls stuffed with whipped butter, swordfish pastrami sprinkled with mushrooms, smoked wagyu beef carpaccio, patty melts, and more. I don't know about you, but my stomach is definitely growling.
The 4-1-1 on Puritan & Company:
Price: $$$
Yelp review: 4 stars
Takes reservations
Offers takeout and delivery
Vegan and vegetarian options
"The ideal brunch requires the trifecta of good food, good drinks, and good company," said Boston Magazine. "Puritan covers the first two in spades, with house-baked pastries (strawberry-almond muffins, cashew sticky buns); not-your-average brunch entrees (sourdough griddle cakes, a gloriously crunchy pork-shoulder hash); and creative hair-of-the-dog libations (the "Church," with gin, Aperol, and lemon). As for the third? That's up to you."
No. 3: Kava Neo-Taverna
Have you dreamed of visiting the white sand beaches of the Greek islands? Have you always wanted to experience the Parthenon at the Acropolis in Athens for yourself? Do you have an affinity for Greek mythology and history?
If you've answered "yes" to any of the above, it's time for you to take a med travel job in Boston. Why Boston? Because that's where you can get a taste of Greece at the one and only Kava Neo-Taverna.
Image from Kava Neo-Taverna Facebook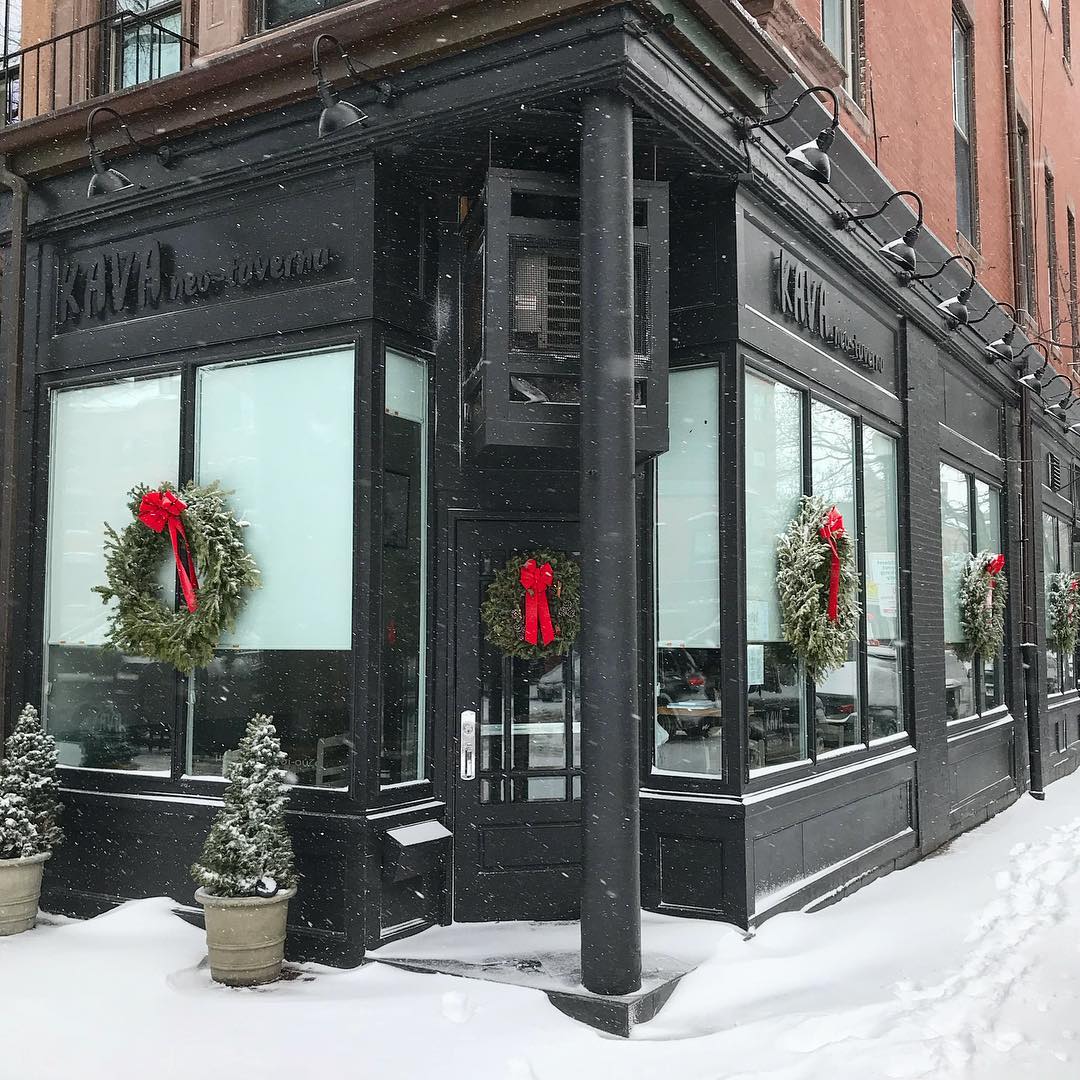 Kava Neo-Taverna co-owners Goerge Axiotis, Irakli Gogitidze, and Shahrokh Reza saw an opportunity for more Mediterranean food on the South End of the city, so they took it upon themselves to treat the public to what's now one of Boston's best restaurants. Yep, you guessed it—that restaurant is Kava Neo-Taverna.
Here, you'll find delicious delicacies like loukaniko, keftedes, and oktapodi. Plus, there's a stocked bar with hard-to-find Greek wines and liquors, in addition to the usual brew. If that's not your vibe, treat yourself to Greek coffee, traditional frappes, or something sweeter like Greek yogurt (imported from Greece) and honey. Your tastebuds will thank you.
The 4-1-1 on Kava Neo-Taverna:
Price: $$$
Yelp review: 4.5 stars
Offers takeout and delivery
Vegetarian options
"With lines out the door every night, it's clear Kava Neo-Taverna bears investigating," said Time Out. "As it turns out, the hype is more than warranted. The mezedes (small plate) revelation from the trio of George Axiotis, Irakli Gogitidze, and Shahrokh Reza proves the value of simple, superior ingredients. The owners import most of their fare from the Mediterranean (wines included); simple small plates like horiatiki (the Greek country salad), spanakopita, grilled octopus, and souvlaki are executed so sublimely you might have to return a second time to venture onto the entrée side of the menu (although the grilled sea bass and mixed grill are well worth trying during your first visit). Finish off the evening with a glass of retsina and a square of baklava as you gaze at the wall mural of an old Greek fisherman and mentally transport yourself to Santorini."
Search for Massachusetts travel jobs
Philadelphia, Pennsylvania
Image from visitphilly.com
What better reason to visit Philadelphia than for a classic Philly cheesesteak? Answer: For a classic Philly cheesesteak, hoagie, tastykakes, and then some. Not sure where to go for all the good stuff in Philly? That's what we're here for! You're welcome in advance.
No. 1: White Yak
Did you know that yak meat is the most popular meat eaten by Tibetans? Neither did we until we learned about White Yak in Philadelphia.
Image from White Yak Facebook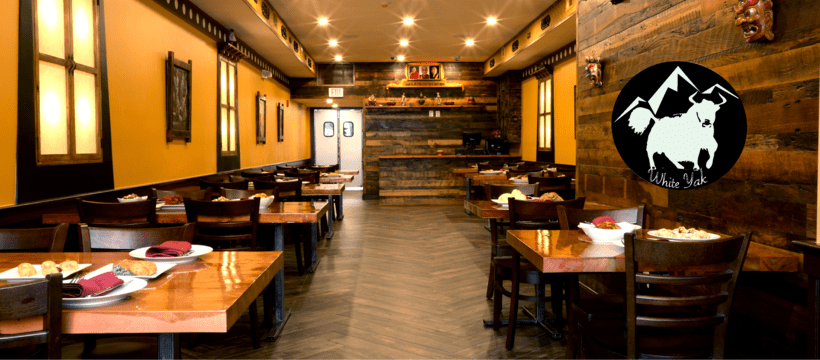 While yak meat itself isn't on the menu at this unique Roxborough restaurant, the name White Yak is a loving nod at the traditional Tibetan cuisine that they do feature. This Tibetan-inspired restaurant opened in 2019 when former Gelugpa Buddhist monk pursued his dreams of being a chef. So, that explains the Tibetan staples like soft momo cooked in beef broth, tsamthuk, and bacon stir-fried with green garlic and chili powder. Sounds like some kha zas shim po (tasty, delicious food) if I do say so myself.
The 4-1-1 on White Yak:
Price: $$
Yelp review: 4.5 stars
Takes reservations
Offers takeout and delivery
Vegan and vegetarian options
"If you've never had Tibetan food, you don't realize how much you need Tibetan food," said Philly Magazine. "Thankfully, White Yak was there for Philly with its comforting wood-paneled dining room, bowls of soft momo swimming in beef broth, tsamthuk roasted barley soup, bacon stir-fried with green garlic, and shoko khatsa—which is basically just potatoes stir-fried with chili powder, for a perfect kick of starch and spice."
No. 2: Dalessandro's Steaks
It's no secret that there are about a billion-and-one cheesesteak joints in Philadelphia. I mean, it's kind of what the city is known for. The trick is finding the right cheesesteak for you. And we can guarantee you'll find it at Dalessandro's Steaks.
Image from Time Out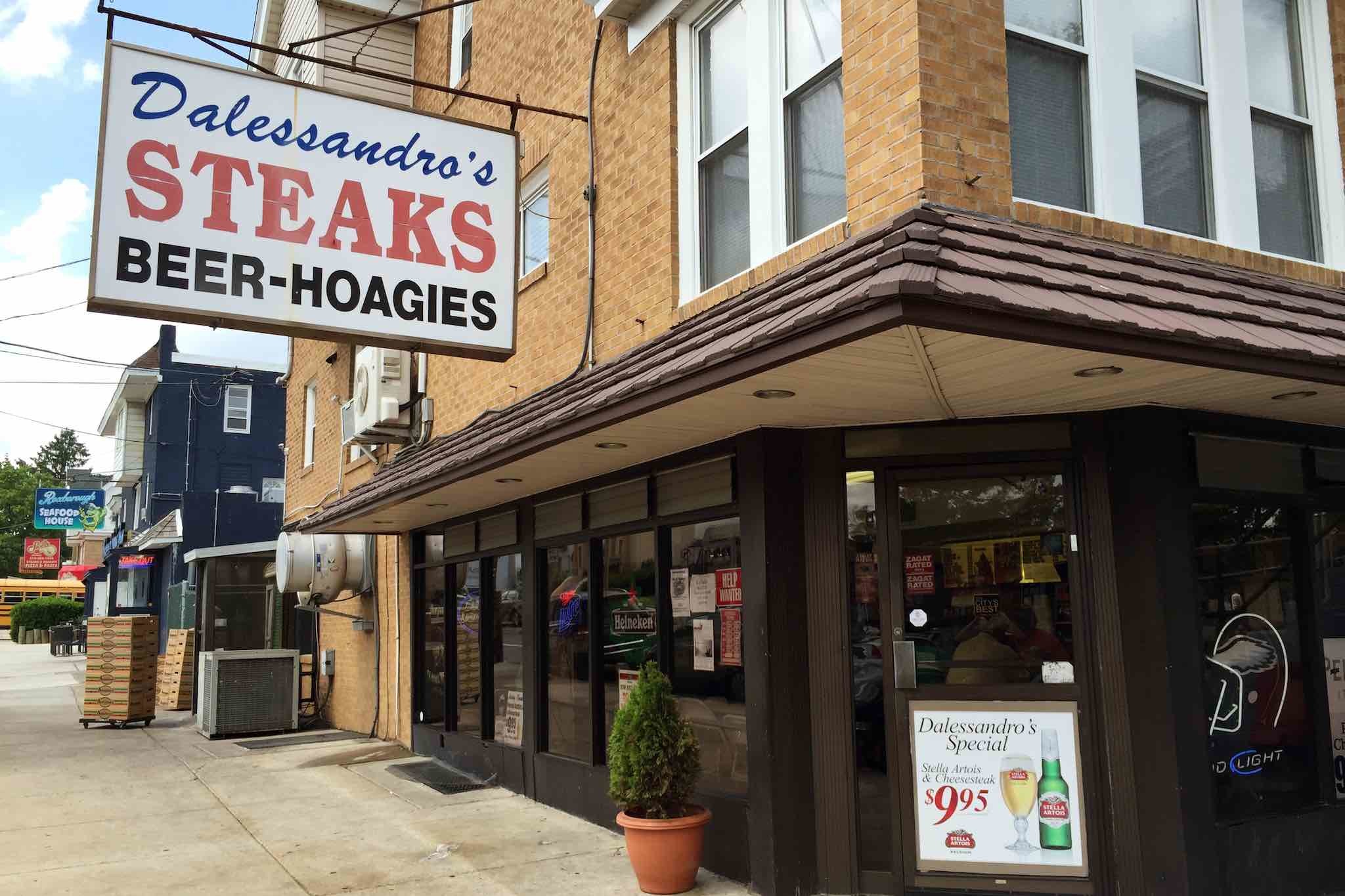 Dalessandro's doesn't sell your average Philly cheesesteak. In fact, on this menu, there's a variety of fresh cut rib-eye steaks, chicken steaks, fresh cut hoagies, and angus burgers. The one thing these all have in common? The long rolls bursting at the sides with thick-cut meat and all your requisite options. Not only are you in charge of your travel career, but you're also the boss of your own culinary adventure.
The business itself began in 1961 to William Dalessandro but was taken over by Steve Kotridis in 2009. Although Steve bought the restaurant, everything was kept the same, including the existing staff and flavorful menu items. Cheers to Mr. Kotridis for living on the Dalessandro legacy.
The 4-1-1 on Dalessandro's Steaks:
Price: $$ (cash only)
Yelp review: 4 stars
Offers takeout
Vegetarian options
"In a town where cheesesteaks are acceptable for breakfast, lunch, and dinner, we know options are never limited," said The Infatuation. "But just because Philly is the best place to get them, that doesn't mean anyone should settle for sandwich mediocrity—and no one does them better than this Roxborough staple. The thing that sets the steaks here apart, outside of the perfectly soft bread and premium cuts of beef, is the variety. Every topping here is free, so you can take your buffalo chicken cheesesteak to inferno levels with crushed hot peppers or smother your cheesesteak hoagie with marinara (no judgement)."
No. 3: Middle Child Clubhouse
Raise your hand if you're a middle child. 🙋‍♀️🙋‍♂️ Well, now there's a place made specially for you, and it's appropriately called Middle Child Clubhouse.
Image from Philadelphia Inquirer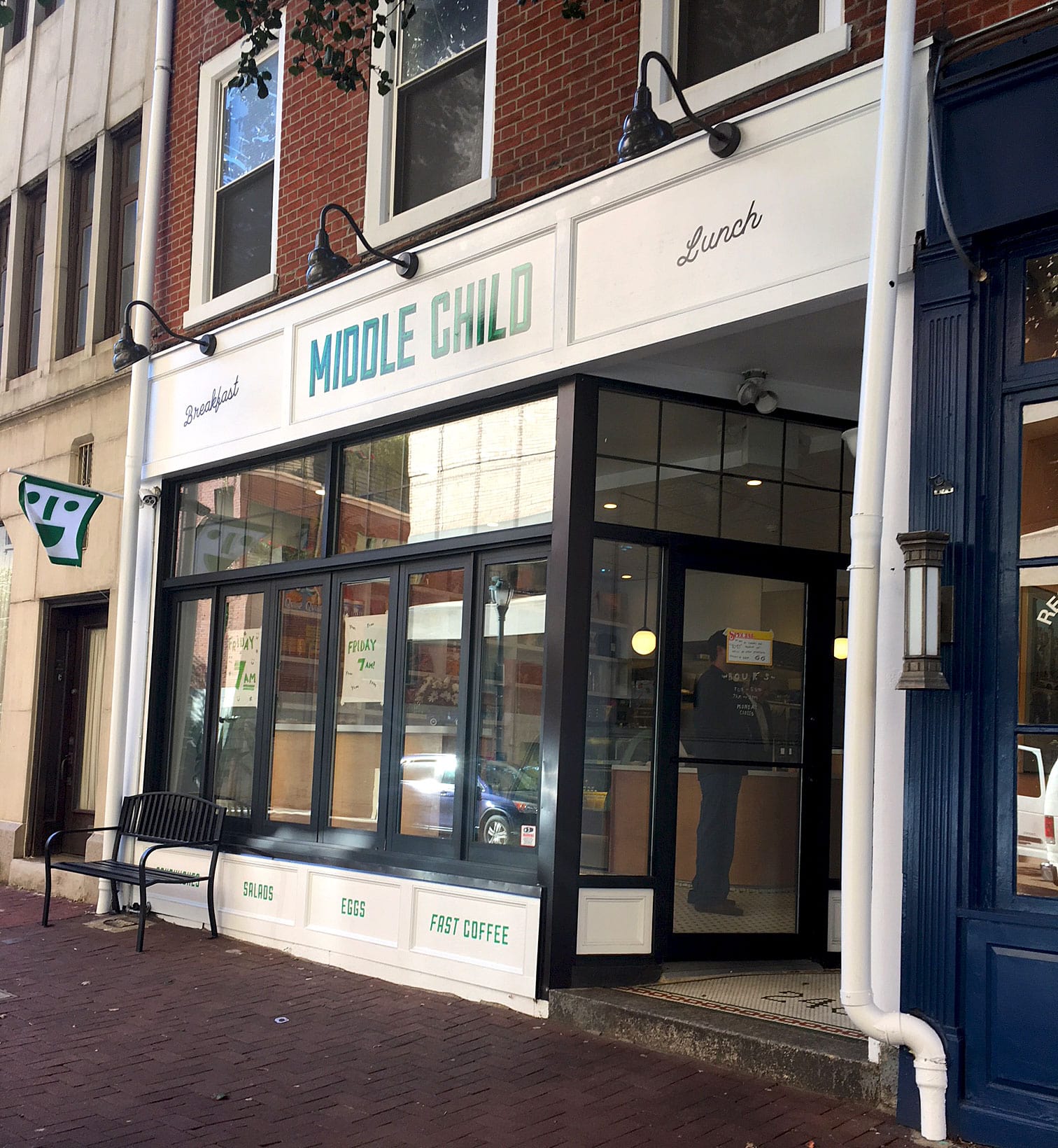 As you may know, it can be tough to navigate your role as a middle child. On the one hand, you're your younger sibling's idol and on the other, you're your older sibling's worst nightmare (on a good day). That's why real-life middle child and talented chef, Matt Cahn, created a space where middle children can connect on a deeper level—at Middle Child Clubhouse.
Originally, Matt opened the Middle Child Luncheonette, a cafeteria-style eatery in Washington Square West. But when that proved not to be enough for the excited diners, he opened a bigger space (or younger sibling, if you will) at Fishtown, which is what we know and love as Middle Child Clubhouse.
At the Clubhouse, you can find everything you would at the Luncheonette, and then some, including frozen tropical Negronis, giant chicken Milaneses, fried shrimp with Aleppo pepper aioli, small plates, big plates, and more. And just between you and me, you can't go wrong with the Bye Felicia! sandwich—fully vegetarian with seasonal roasted and pickled veggies, onion, sharp provolone cheese, house dressing, artichoke spread, and arugula all stuffed between a seeded hoagie roll.
"One of the things that is beautiful about Middle Child is that it's weird and cool, but not so weird and cool that it makes people feel like outcasts," Matt said to Eater. "I just want to do the best f*cking food we can in the most unpretentious environment we can. We're working really hard to make everyone here feel like it's a community."
The 4-1-1 on Middle Child Clubhouse:
Price: $$
Yelp review: 4.5 stars
Takes reservations
Offers takeout and delivery
Vegan and vegetarian options
"Middle Child is a luncheonette no more," said Thrillist. "The second location of Philly's favorite sandwich shop has upped the offerings with breakfast, lunch, and dinner available at a 40-seat bar or 60-seat dining room. The menu ventures beyond the sandwich—though those are obviously still there—to include an eclectic mix of laidback plates, everything from veggie burgers to fried seafood. At the bar, expect more irreverent charm, this time in the form of frozen negronis and chai tea Old Fashioneds."
Search for Pennsylvania travel jobs
Washington, D.C.
Image from Washington.org
When you think about D.C., these are some things that may immediately come to mind:
Presidents
The White House
S. Capitol
Smithsonian
Lincoln Memorial
You'll notice food is not on the list. Yet. And that's because you haven't yet been to these top D.C. eateries! So, without further ado, check out these Washington, D.C. restaurants, and satisfy the foodie in you.
No. 1: Martha Dear
What were you doing during the infamous coronavirus pandemic? If you're anything like me, you may have resided in your comfiest pair of sweatpants, lived off Oreos and peanut butter M&Ms, and watched every TV show and movie on your Netflix watchlist.
But that sure as heck wasn't the case for this D.C. couple, Tara Smith and Demetri Mechelis. Instead of living their best lives from their couch, this team used the global shutdown to their advantage and built a quaint, cozy eatery in Mount Pleasant called Martha Dear.
Image from Martha Dear Instagram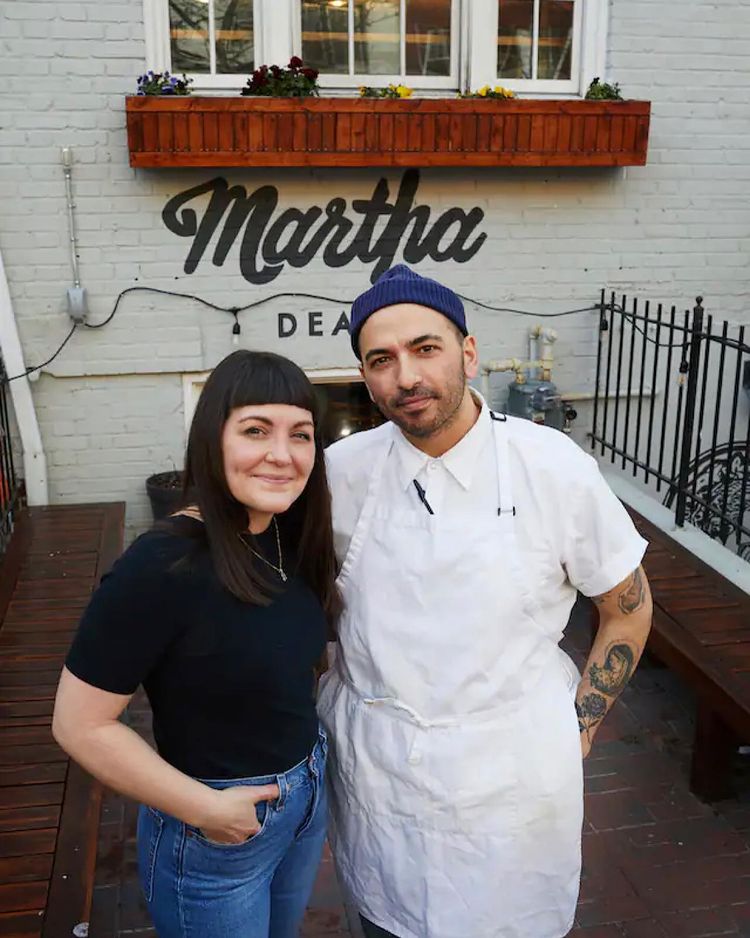 Martha Dear lives inside a narrow, dark basement underneath an iconic ice cream shop, Mt. Desert Island Ice Cream, and serves pizzas you can't get anywhere else in the city, and dare we say it…state. Martha Dear isn't cranking out your average Dominos-style pie. No, this eatery produces specialty Mediterranean-inspired pizzas and has a menu that changes on the daily. Regardless, if you order a Sausage + Peppers pie or White Pie or something equally as tasty from the menu, Demetri handmakes the dough and ferments it for more than 24 hours before shaping it into the extraordinary pizzas that have been featured in Eater, Washington City Paper, The Washington Post, Thrillist, and more!
The 4-1-1 on Martha Dear:
Price: $$
Yelp review: 4.5 stars
Offers takeout
"The brainchild of two Tail Up Goat alums, Martha Dear quickly became one of D.C.'s favorite pie shops after it opened at the end of 2020," said Thrillist. "Together, the couple dish out a limited daily amount of Neapolitan-style sourdough pies from their basement-level location. Unique flavors are the name of the game at Martha Dear thanks to a sourdough crust and Mediterranean influences. The shop is named after the chef's Greek mother, so it's only appropriate that ingredients like braised squid and pork 'nduja make regular appearances on the menu. If you plan on taking your pizza home, don't dilly dally when it comes to placing that order."
No. 2: No Goodbyes
Living in a hotel has its perks: A never-ending supply of clean towels, complimentary cleaning services, and free soap. Oh, did we mention a four-star in-house restaurant? Because that's what you get when you stay at the Line Hotel in D.C. And that four-star restaurant we mentioned? It's called No Goodbyes. Appropriately so—take it from us, once you've gotten a taste of chef Opie Crooks' culinary masterpieces, you won't want to say goodbye.
Image from No Goodbyes Facebook
As a hotel restaurant, the breakfast, lunch, and dinner menus change constantly, but one thing is consistent at No Goodbyes: The quality of the ingredients used. Chef Opie partners with local farmers, fishers, and small-time ranchers in The Chesapeake Bay to create an "eclectic mix of feel-good dishes morning, noon, and night."
In the wee hours of the morning, you can stop by No Goodbyes to pick up carrot cake oatmeal, biscuit breakfast sandwiches, or fried chicken and buttermilk waffles. Perhaps, on your way to your travel nursing/travel therapy/travel lab/travel radiology/medical travel job? Over lunch and dinner, diners can order Roseda Farms beef burgers, Nashville hot chicken sandwiches, and blue-plate specials like chicken confit and ricotta dumplings. Whatever's on the menu when you visit, we can assure you the name holds some truth—when you eat at No Goodbyes, there are no goodbyes—only see you laters.
The 4-1-1 on No Goodbyes:
Price: $$
Yelp review: 4 stars
Takes reservations
Offers takeout
"Say hello to the Line Hotel's restaurant, No Goodbyes," said Thrillist. "This restaurant, bar, and coffeeshop all-in-one in the main lobby delivers a lively mix of casual dining options for morning, noon, and night. Pop in daily for breakfast and lunch at the counter service coffeeshop, dine and drink at the bar any day of the week, or book a seat for an intimate dinner. The menus feature an exciting, seasonal taste of Mid-Atlantic and Bay-inspired dishes and drinks from executive chef Opie Crooks. His not-to-miss dishes include a crab dip and Chesapeake oysters. Save room for dessert, as pastry chef Alicia Wang serves up everything from an epic ice cream sundae to a semifreddo, and each is downright delicious."
No. 3: Dauphine's
Have you ever gone somewhere for vacation and thought, "Huh, I could totally live here"? That's kinda what happened to New Orleans chef Kristen Essig when she visited D.C. What was originally planned as a four-day vacay turned into her new home. And the thing that sold her? Dauphine's.
Image from Dauphine's Facebook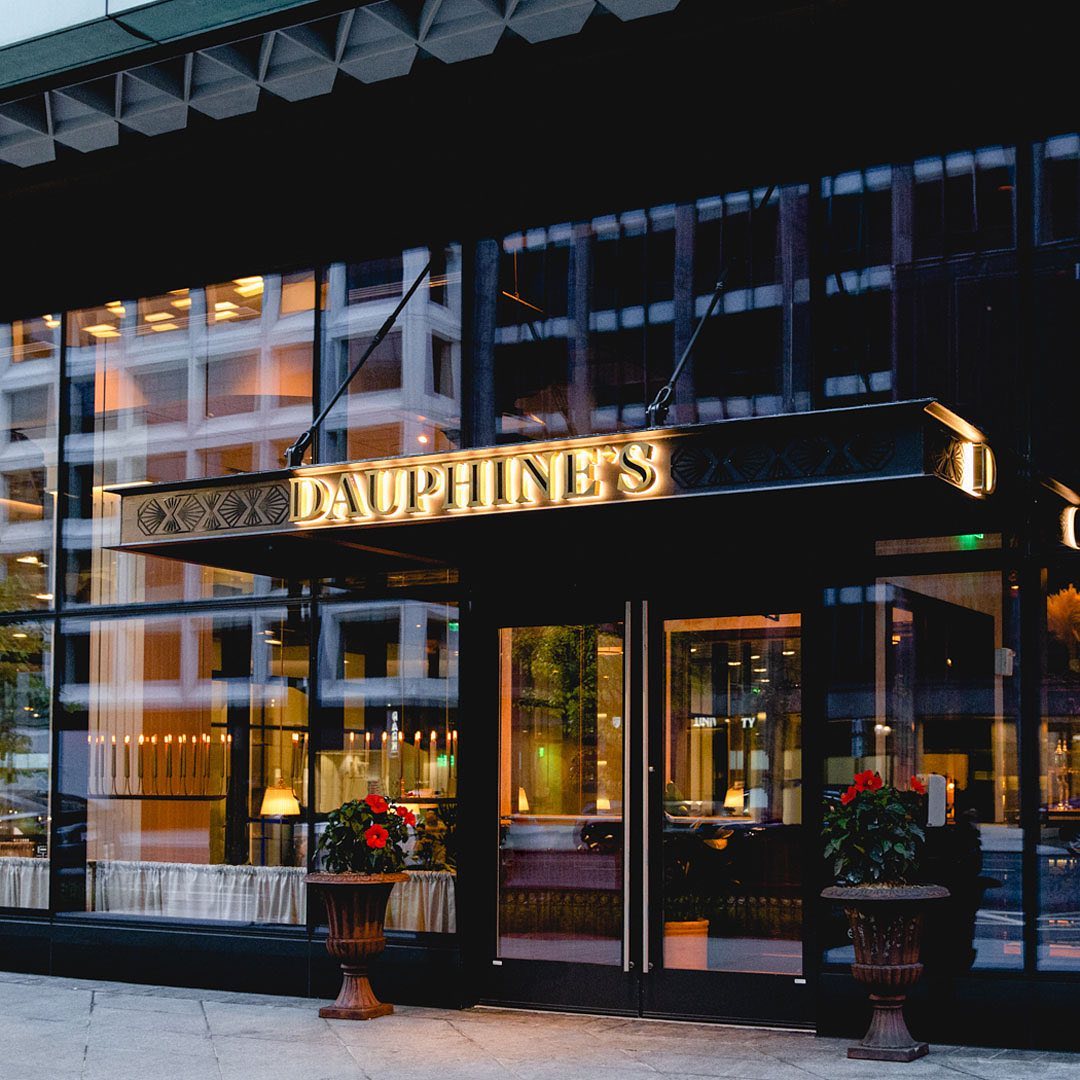 It was love at first sight for Kristen when she stepped foot in the building that would eventually become Dauphine's. As soon as she was encompassed by the "good vibes," she knew she would plant roots in the area. The other thing that sold her on D.C.? The people. Long Shot Hospitality, the team behind D.C.'s beloved restaurant, The Salt Line, created the Dauphine's concept. Then, chef Kristen came in and elevated that idea. Fast-forward and the restaurant celebrated its first anniversary with raging success.
Dauphine's brings New Orleans flavors to the East Coast through light ad crispy po'boys, fried hogs head cheese, duck jambalaya, and more. The Mid-Atlantic ingredients largely used at this top D.C. restaurant highlight the innate beauty behind classic Louisiana fare.
The 4-1-1 on Dauphine's:
Price: $$$
Yelp review: 4 stars
Takes reservations
"Located where The Washington Post once stood on 15th Street NW, Dauphine's nails so many delicious details, it's as if you're enjoying them in the city that more or less put them on the map," said The Washington Post. "The Dauphine's design adds to the you-are-there feel. Wrought iron stretches over the part of the main dining room where charcuterie boards and seafood platters are whipped up, and a jungle of plants around the perimeter lends lushness. An outdoor fountain splashes in a back garden. Named for one of the French Quarter's best-known streets, the restaurant manages the neat trick of evoking one of the best food cities in the country without going the Disney route."
Like what you're reading? You may also like: Where to Eat in the Midwest
Manchester, New Hampshire
Image from manchesternh.gov

New Hampshire is commonly known as the "granite state" for its glorious granite formations and quarries, but did you know there's also an abundance of delicious eateries and restaurants to experience? In the heart of the Northeast, New Hampshire is lush with lobster, lamb, pumpkins, and other ingredients that take your tastebuds to a new level of satisfaction.
No. 1: Hanover Street Chophouse
Get ready for a fine dining experience of a lifetime and break out your suit and tie, elegant dress, or a combination thereof—we're going all out at Hanover Street Chophouse. You deserve it, you medical genius, you!
Image from Hanover Street Chophouse Facebook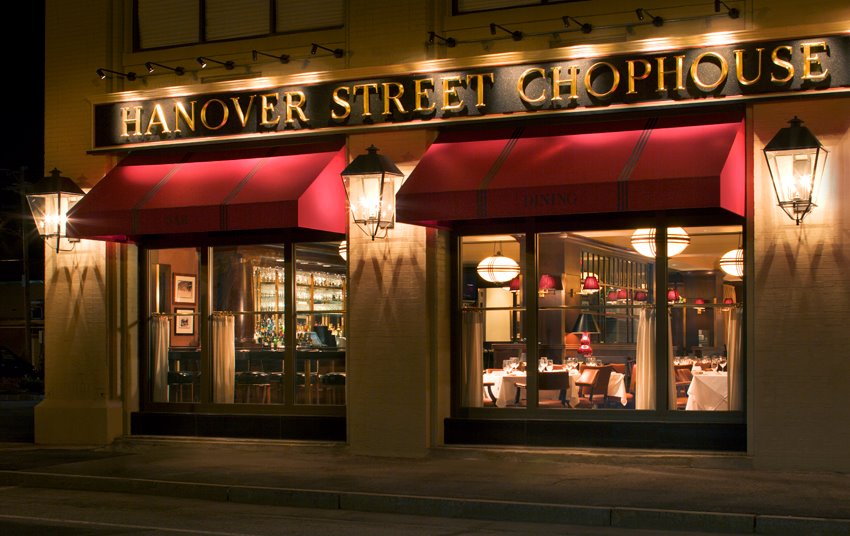 Not only can you look forward to dinner at Hanover, but you can expect dinner and a show, at least on the weekends. This upscale restaurant features local musicians on live piano every Friday and Saturday night because everyone knows that high-class tunes is the secret ingredient to fine dining.
Since its founding in 2005, Hanover Street Chophouse has always used locally sourced ingredients to create menu items that keep people coming back for more. More than 15 years later, and that hasn't changed. What has changed, however, is the addition of The Grade, aka the Chophouse Bar.
Fine dining isn't everyone's vibe and that's something owner, Steven Clutter, and head chef, Stuart Cameron, understand. So, The Grade was developed to attract a more casual group of diners who crave more pub-like food. Whether you're feeling fancy or more lowkey, you can get your fix from the Hanover Street Chophouse.
Image from Hanover Street Chophouse Facebook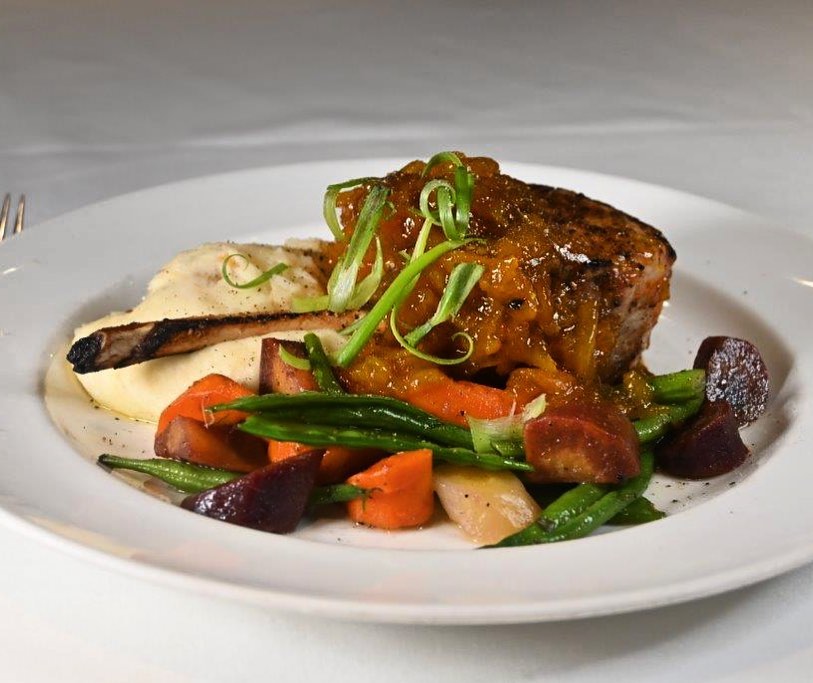 The 4-1-1 on Hanover Street Chophouse:
Price: $$$$
Yelp review: 4.5 stars
Takes reservations
Offers takeout
"One of the fanciest restaurants in town, the Hanover Street Chophouse has the feel and quality of a big city restaurant with the personal attention of small-town service," said City Seeker. "With strong drinks and delicious food, it is a great place to go for any occasion. The menu includes such dishes as crab-stuffed Atlantic salmon, dry aged Kansas City steak, and Kobe beef carpaccio. Finish your meal with any one (or two!) of the scrumptious dessert choices or some nice wine."
No. 2: The Foundry
One of the challenges of eating out is not knowing exactly where the ingredients came from. But that's not the case at The Foundry. In fact, this restaurant has a dedication to local sourcing, so you always know the origins of what you're consuming. If farm-to-table cuisine is your jam, then you'll want to visit The Foundry in the historic Manchester Millyard.
Image from The Foundry Facebook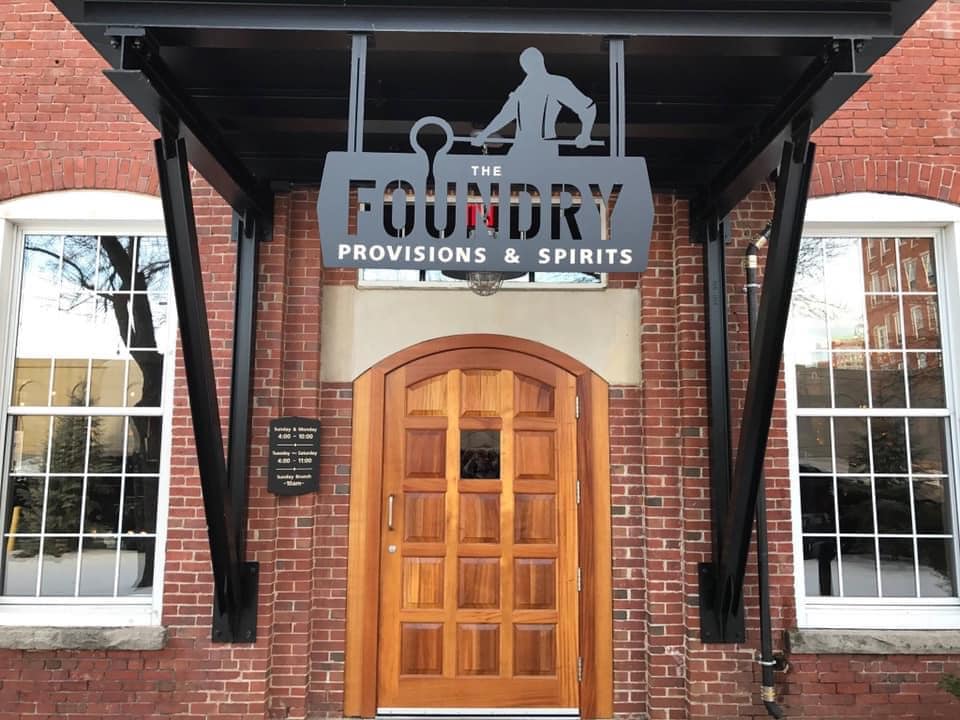 Fun fact: The Foundry is New Hampshire's largest certified farm-to-table restaurant. The menu changes with the weather to allow for the freshest use of in-season produce, meat, and other ingredients. While you're here, take a seat alongside the Merrimack River, and start with the Foundry Award-Winning Poutine, Blood Orange Brussels Sprouts, or Pan-Seared Robie Farm Pork Belly. If that doesn't fill you up, venture further into the menu and experiment with a local cheese charcuterie board, New England clam chowder, or a fresh mixed salad.
While The Foundry primarily serves dinner, this restaurant is most famous for its smorgasbord of Sunday brunch options. Complete with a grand buffet, Sunday brunch comes with a unique weekly selection of homemade pastries and doughnuts, fresh fruit, French toast, Belgian waffles, fresh shucked local oysters, shrimp cocktail, smoked salmon, hand-carved roast, and more! Want to find out what else there is? Make a reservation and find out for yourself!
The 4-1-1 on The Foundry:
Price: $$$
Yelp review: 3.5 stars
Takes reservations
Offers takeout
"At The Foundry, [Executive Chef, Matt] Provencher has introduced sous vide cooking to his repertoire," said Manchester Ink Link. "After working with the city's Health Department for three months, he has approval to use this slow, low-temperature style of cooking in the restaurant. Currently, there are more than a half-dozen dishes cooked sous vide on his menu, like the 18-hour ribs, fingerling potatoes, chicken dishes, leeks, and random, seasonal items like Chantelle mushrooms. For gourmet thrill seekers, Provencher is expanding Manchester's culinary profile by leaps and bounds."
No. 3: Copper Door
You know what pairs really well with locally sourced produce, fresh seafood, and diverse cuts of meat? Wine. And no one knows how to pair wine better than the connoisseurs at Copper Door. Not only does this restaurant have an impressive food menu, but it also features an extensive craft beer and whiskey list, creative cocktails, and 140 varieties of wine. Yep, their wine list has nearly tripled the amount of U.S. states.
Image from Copper Door Facebook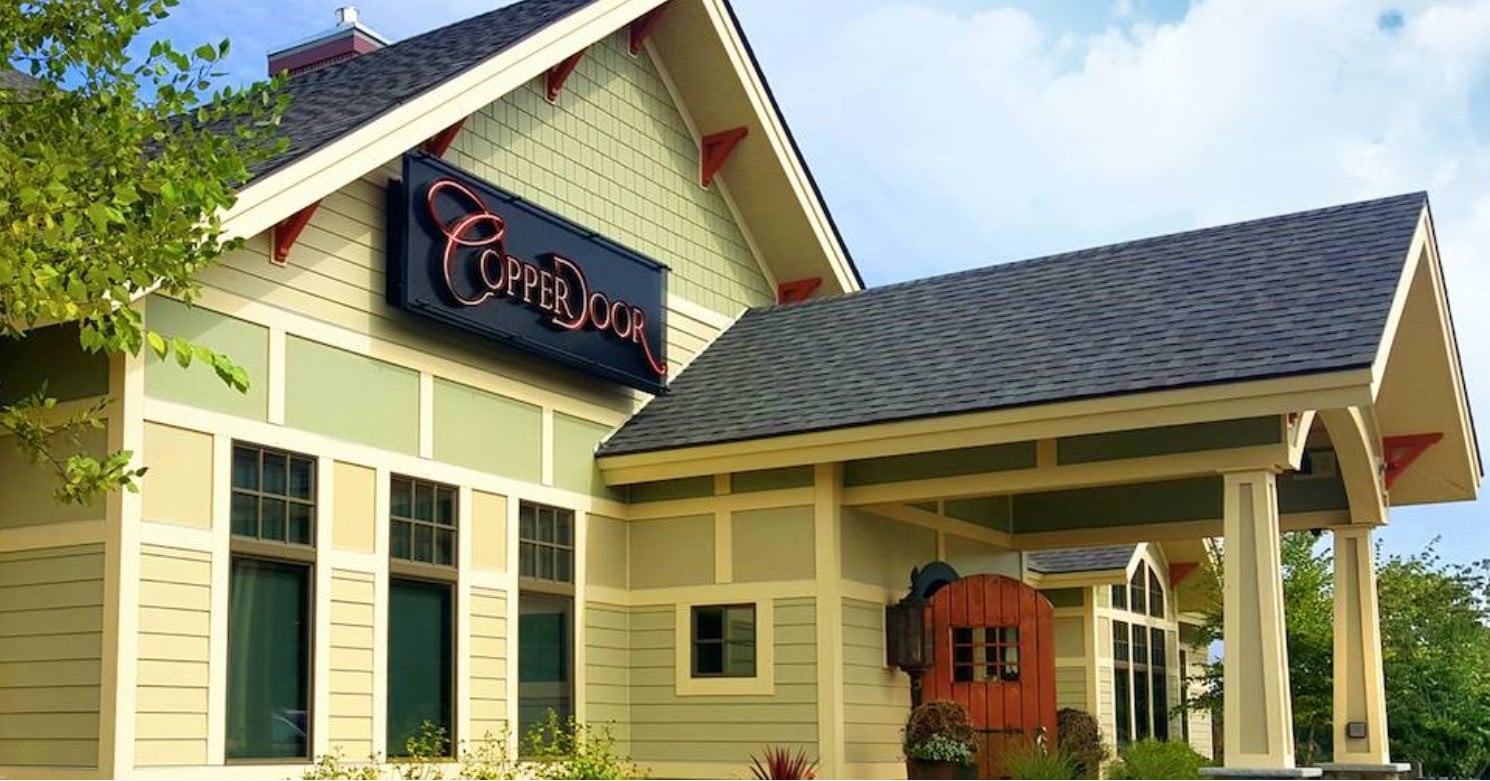 As part of the Great New Hampshire Restaurants organization, Copper Door has some sick connections, in the best ways. In addition to 12 local New England farms, Copper Door partners with select Midwest ranchers, a team of inhouse butchers, and fresh seafood straight from Boston vendors to create some of the most delicious meals in Manchester.
The warm, welcoming atmosphere of Copper Door immediately draws you in. The rustic farmhouse décor and open kitchen help to create an "ultra-chic cozy environment" where you can thoroughly enjoy the diverse flavors of the meal ahead of you. From the five-onion gratinee to a Midwestern New York strip steak to a cedar-plank salmon, Copper Door is the whole package.
The 4-1-1 on Copper Door:
Price: $$
Yelp review: 4 stars
Takes reservations
Offers takeout
Vegan and vegetarian options
"There's a fine line between chain restaurant food, fine dining cuisine, and a restaurant experience that's too casual," said Visiting New England. "Too many restaurants often get confused—not knowing their role or overall mission—and end up trying to please everyone. On the other hand, the Copper Door's laser focus business mission, a well-chosen staff including four managers onsite for the majority of business hours, and a studied approach to locally sourcing and creating delicious cuisine helps elevate this restaurant far beyond the norm."
Search for New Hampshire travel jobs
Burlington, Vermont
Image from helloburlingtonvt.com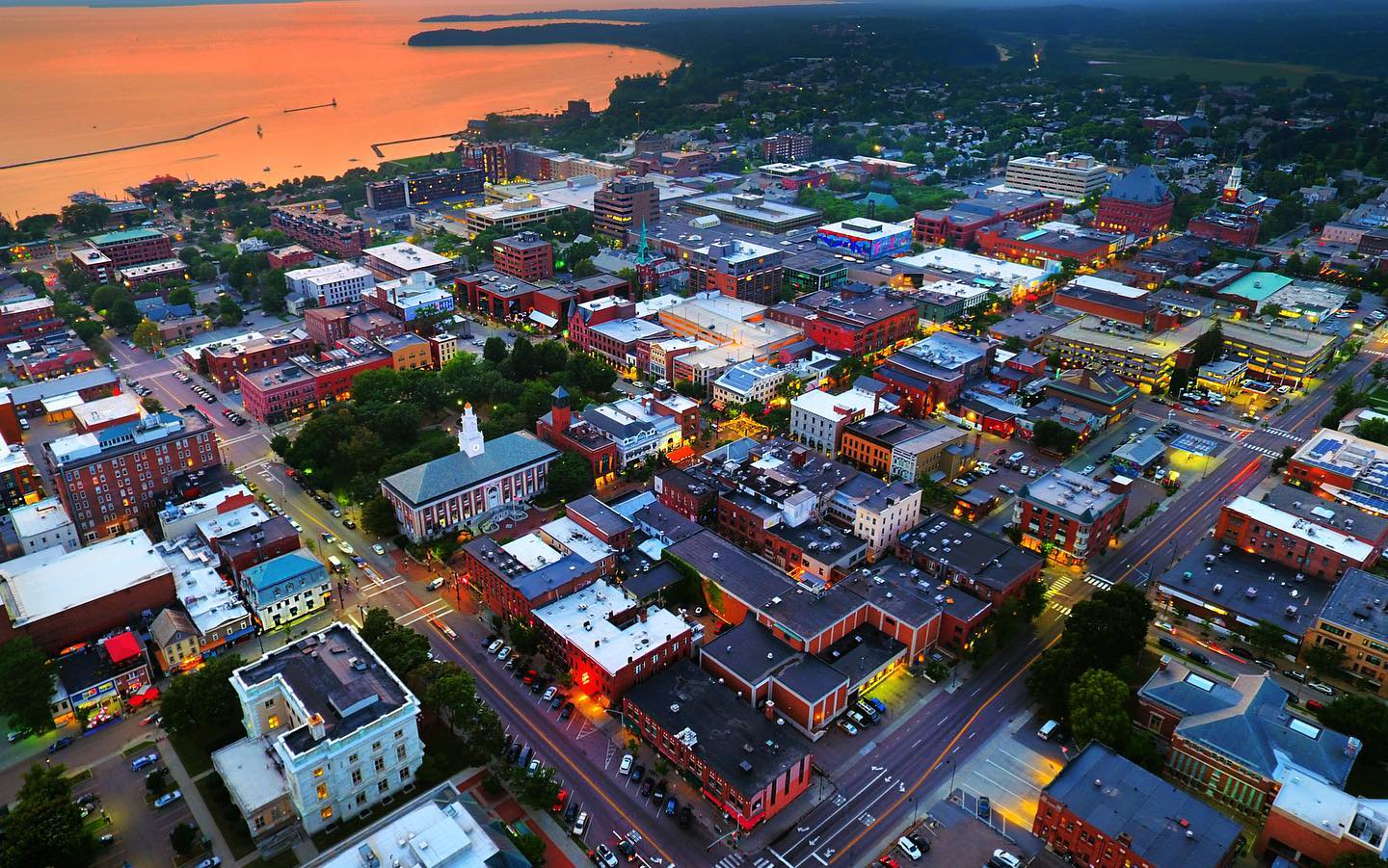 There's a lot to love about Vermont—the forested natural beauty, majestic mountains, and destination-worthy skiing. Beyond that, there's the cheese, pure maple syrup, and obviously, Ben & Jerry's Ice Cream. Need we go on? Well, we will anyway.
No. 1: Juniper Bar & Restaurant
If you're looking for a hotel to stay in during your med travel assignment, might we suggest Hotel Vermont? Not only does this boutique hotel makes perfect temporary housing for extended stay visits, but it's also a great place for a meal. While Hotel Vermont has several in-house restaurants, Juniper Bar & Restaurant is by far the best.
Image from Juniper Facebook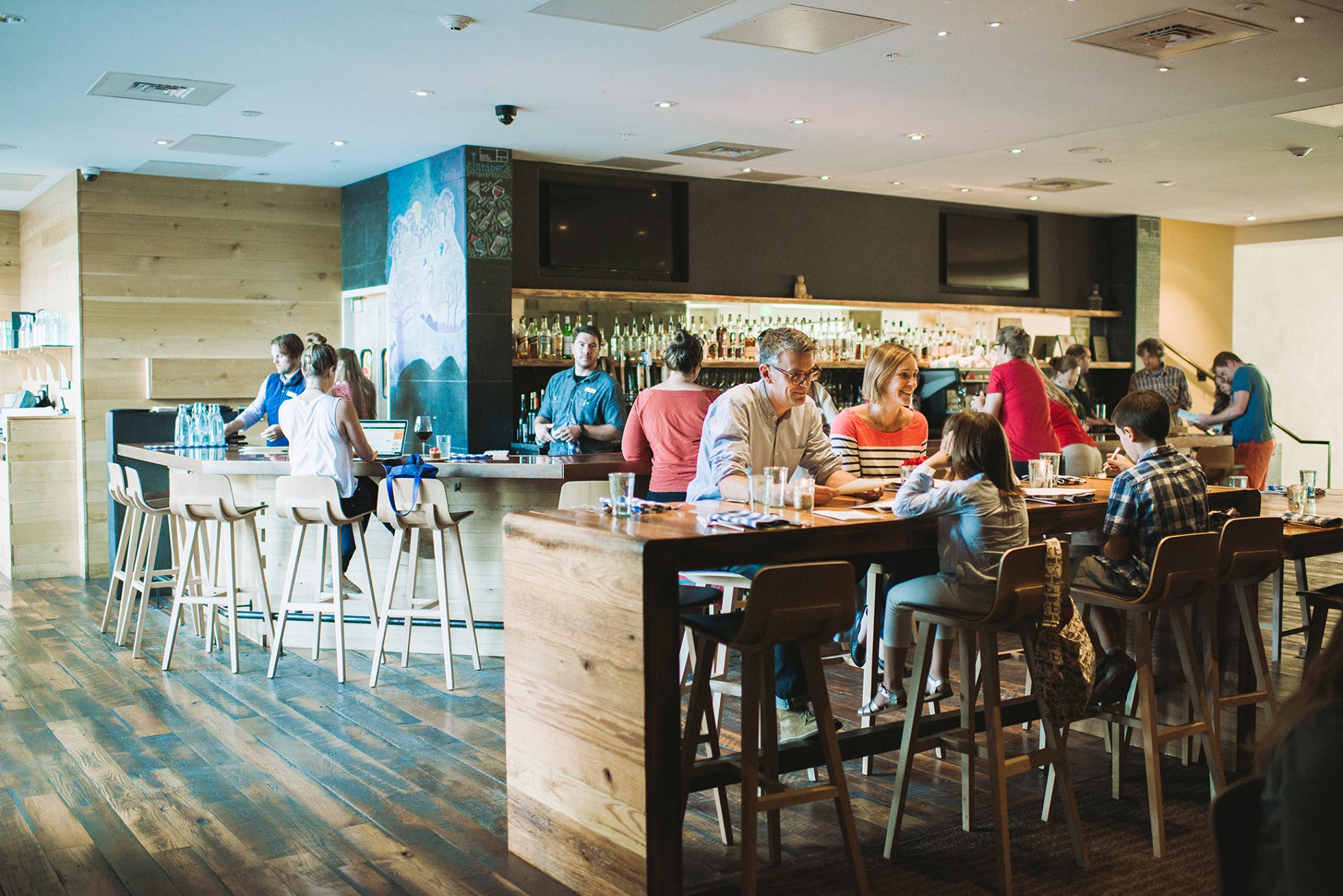 No matter what time of day, you can rely on Juniper to be there for you with delicious food waiting. Open for breakfast, lunch, and dinner, Juniper is available to both hotel guests and the general public, so all diners can enjoy the unique experience that Juniper has to offer.
Grab a seat at the copper bar or opt for an Adirondack chair next to the warm fire pit on the outdoor patio and order all your top faves: Vermont Creamery's St. Albans baked brie; Maple Wind Farm chicken with Fresno chili, maple ginger, baby greens and grains, and cherry toasted almond vinaigrette; and local fried Lake Champlain perch with frisée, malt vinegar, shallots, and hazelnut oil. And if you think that sounds good? Pair your meal with any of the locally focused, all-natural wines, Vermont-made ciders, and of course, seasonal cocktails to highlight fresh, local ingredients.
The 4-1-1 on Juniper:
Price: $$
Yelp review: 4 stars
Takes reservations
Offers takeout
"Hen of the Wood isn't the only destination-worth restaurant at Hotel Vermont," said Boston Magazine. "See: Juniper, which offers a similarly laidback yet refined dining experience. Local produce and dairy define the delectable small plates, covering everything from roasted carrots with pistachio hummus to Montreal-spiced brisket poutine. The main dishes, meanwhile, are rich, decadent, and come with two sides apiece, so whether you're in the mood for mushroom ragout with chevre gnocchi or duck confit with honey truffle cranberry demi-glace, bring a hungry crew and order accordingly."
No. 2: ArtsRiot Distillery
I think we can all agree that 2020 wasn't our year, especially with the global pandemic. But that sure as heck didn't stop Alan Newman, ArtsRiot most recent owner, from chasing his dreams. So, when his favorite "watering hole at the epicenter of the South End Arts District" went on the market for sale, Alan jumped at the opportunity to continue the ArtsRiot legend in his community. Thaaaaanks, Alan!
Image from Burlington Free Press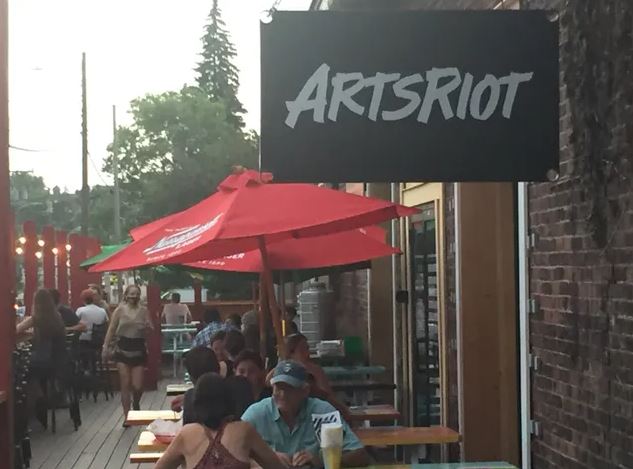 Since 2009, ArtsRiot has operated off the philosophy "destroy apathy," and the way they do so is through raw human connection. And what better way to connect with one another than through live music, international foodie delights, and freshly distilled beverages?!
The ever-evolving food menu at ArtsRiot is the creation of Vermont-native, chef Sean Richard. But one thing's for sure: His "international delight" street food comes with a southern-inspired farm-to-table twist. What exactly does that mean? It means that you can find delicacies like saag paneer poutine and risotto cakes! In short, ArtsRiot is a prime foodie choice for any day that ends in "y."
The 4-1-1 on ArtsRiot:
Price: $$
Yelp review: 4.5 stars
Offers takeout
"There is no shortage of live music venues in Burlington, but the South End district's ArtsRiot is by far the most unique," said Boston Magazine. "In this renovated warehouse, you'll find art galleries, performance spaces, and a counter-service restaurant serving global-inspired sandwiches for dinner and similarly eclectic vittles, like kimchi scrambled eggs, for Sunday brunch. In addition, ArtsRiot was recently acquired by brewing aficionado Alan Newman (who co-founded Boston Beer Company's beer-business incubator, Alchemy & Science), so the can and draft selections are top-notch."
No. 3: Leunig's Bistro
If you were around for the 80s, you may be familiar with extremely teased hairdos, bright neon spandex, and lacey fingerless gloves. A lot has changed since then! For example, you may not see as many aerobic leg warmers, mullets, or denim on denim out in the wild. But at least one thing has remained the same since 1980: The quality of Leunig's Bistro.
Image from Leunig's Bistro Facebook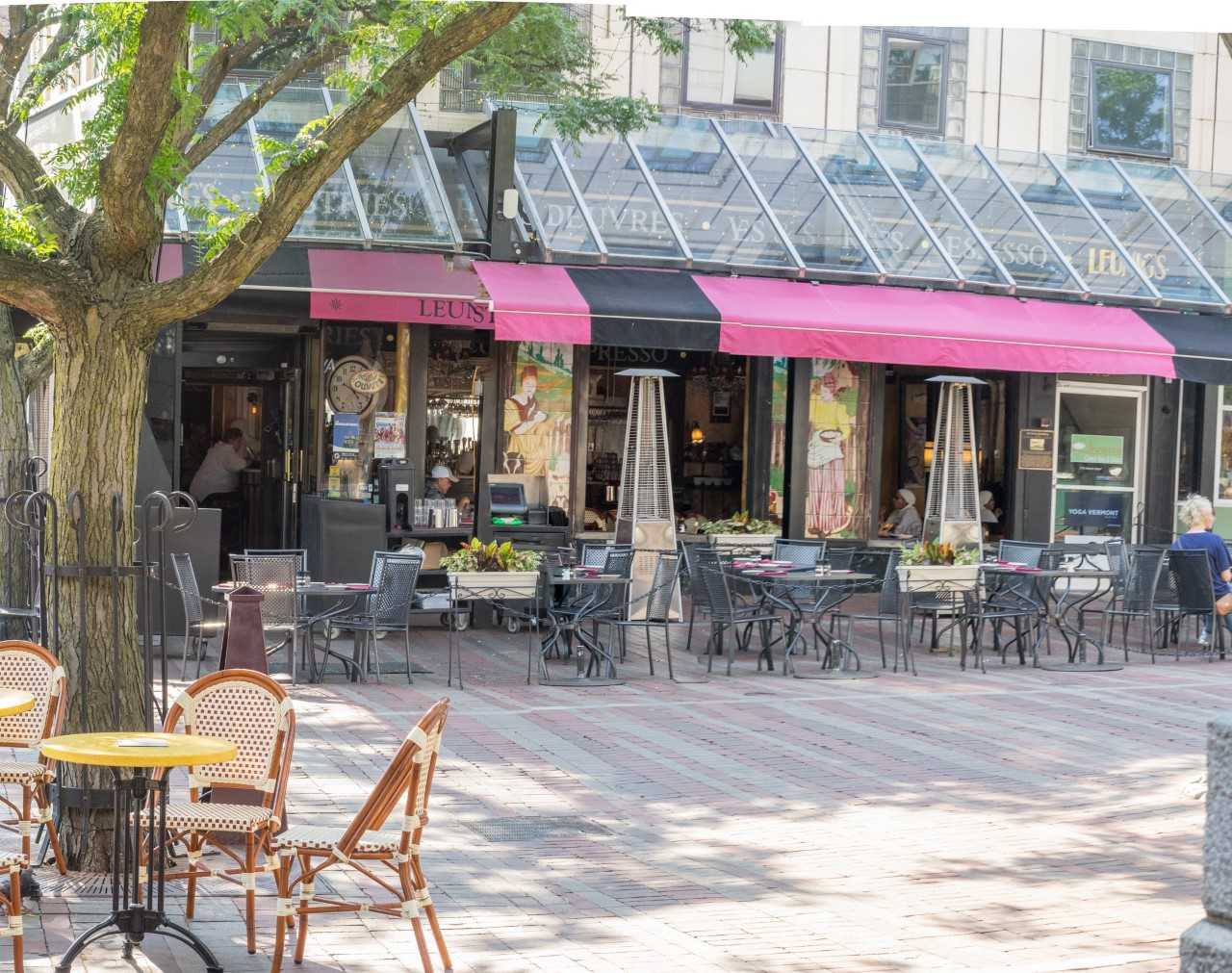 Leunig's Bistro started its story in 1980 when chef and owner, Donnell Collins, saw an opportunity for a premier coffeeshop/café on Church Street. Now, more than 40 years later, Leunig's Bistro is a full-service restaurant operating seven days a week, 363 days a year to tourists and local Vermonters alike.
This French bistro and bar specializes in lunch and dinner meals made with crowd-pleasing local seasonal ingredients. The impressive menu spread offers everything from duck confit poutine to classic French omelets, plus local cheese and charcuterie, and even more options in-between. So, grab a table and try to narrow down your foodie options to only one. It's harder than you think.
The 4-1-1 on Leunig's Bistro:
Price: $$
Yelp review: 4 stars
Takes reservations
Offers takeout
"When the debate of which is the best restaurant in Burlington arises, Leunig's is always a significant part of the discussion," said Vermont.com. "Personal preferences and taste may vary, but we have yet to meet the person who has something negative to say about Leunig's Bistro. There are obvious factors; the location is superb—directly in the middle of everything yet with seating arrangements and flow that promote privacy. The food is absolutely impeccable—immaculately crafted dishes showcasing the best that Vermont products have to offer, yet simultaneously paying respect to the roots of its classic origins. Yet, what really sets Leunig's apart is slightly more difficult to define. To reference the French heritage of the restaurant itself, it has a certain je ne sais quoi. The attention to detail? The flair with which dishes are presented? The tremendously perceptive staff? In a word, yes. It's all those things—and something more. Visit for yourself and you'll know exactly what we mean."
Search for Vermont travel jobs
Adventure awaits you as a professional medical traveler. Think about it: What other professionals travel to multiple U.S. states, get the chance to visit numerous national parks, let loose at some of the country's best breweries, and eat at top foodie destinations across the nation?? Live your best traveler life and share your journey with your Fusion fam and fellow travelers through social media!