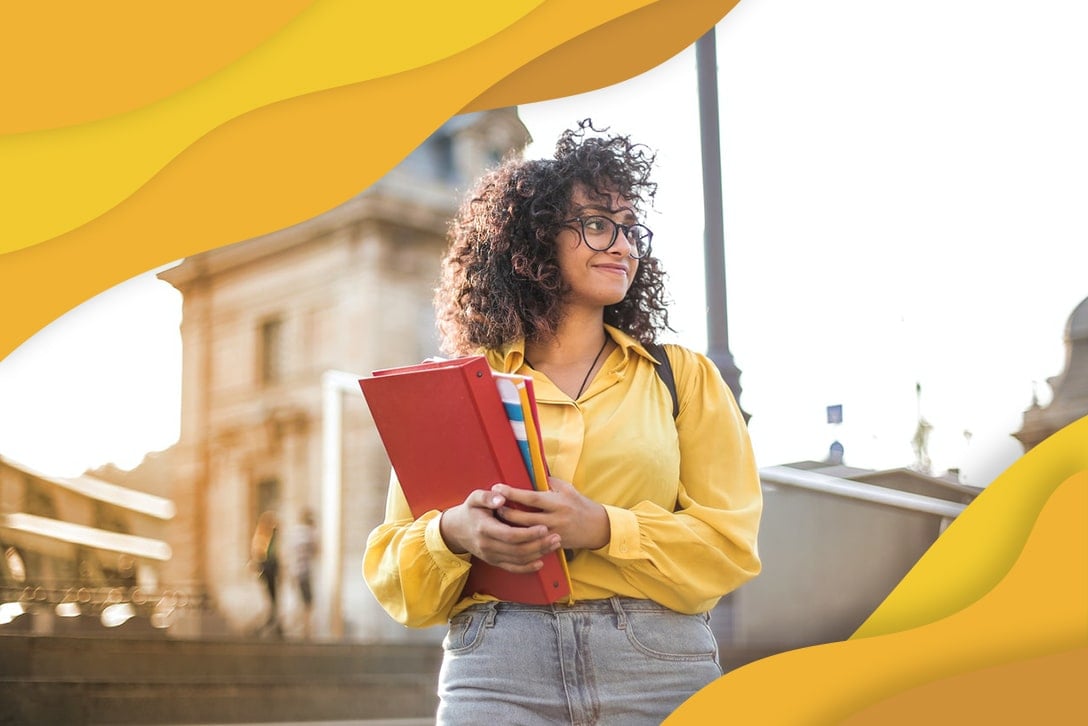 Hello, graduate! Here you are. Out of school. Ready to enter the real world. Welcome to the life of an adulty adult.
Don't worry, though. There is an entire group of experienced adulty adults here to support you in your medical travel career. We know how confusing, overwhelming, and overall stressful it can be when you're still new and fresh to the medical community. That's why we created this handy, helpful new grad guide to help you be the best med traveler you can be.


The New Grad's Guide to Your Medical Travel Job Search
The transition from student life to adulty life is both thrilling and nerve-wracking, so it's a comfort to know that you're not expected to endure the transformation by yourself!
When you travel with Fusion Medical Staffing, you have your own squad of cheerleaders ready to inspire and motivate you after you graduate, while you gain clinical experience before traveling, and when you submit your first travel job application. We've got your back no matter where you are in your travel journey.


How soon can I hit the road, Jack?
Here's the thing—each medical division has a specific travel wait time, so it's a tad bit more complicated than, "How soon can I start my travel adventure?" Here's a quick run-down of travel wait times plus divisions to help simplify things:
Now that you know then "when" piece of the travel pie, let's chat about the "how!"

Will I be thrown to the wolves to fend for myself?
Oh, sweet traveler. This isn't "Little Red Riding Hood," but even if it was, we would never let the Big Bad Wolf get you. That's not how your story goes.
Instead, as a Fusion traveler, you could have the option for your very own, personal travel mentor! New grad mentors are like the yin to your yang, providing balance and ease as you transition into a whole new world.
Full of expert tips, tricks, and hacks, Fusion travel mentors can share their experiences and show you what being a Fusion traveler is all about. Besides, it never hurts to have an extra member of your support squad!
Interested in your own mentor? Reach out to your account manager and they'll help you get paired with a traveler whose background aligns with yours or if you already have a Fusion friend, you can make a special request for the mentor of your choice!


Fusion who? Fusion-U!
We believe in the power of our future medical travelers. That's why we have a new grad bonus, Facebook group, and an entire Student Outreach team dedicated to you, your classmates, and fellow peers. Believe us when we say that our Student Outreach team are the best thing since sliced bread—they're just that cool.
Whether you're wrapping up your medical training and degree, just came out hot and fresh from the educational oven, or have a few days left before you're eligible for med travel, the Student Outreach team will help you kick off your career on the right foot. They're yet another resource and point of support exclusively available to you as you conquer your first handful of travel assignments.
Did you know that our Outreach team will come to you to share the 4-1-1 on the travel process at Fusion Medical Staffing? Well, you learn something new every day!
In fact, these cool cats have traveled to universities (like yours!) and conferences all over the country to connect with travelers (like you!) and offer resources that will help you be the best med traveler you can be. We empathize with the difficulties that come with the transition from school/student life to your professional career/adulty adult life, so we'll be here every step of the way.
If you know of a university campus, medical facility, or conference who might want a Lunch and Learn with Fusion, holler at your pals in Student Outreach!
The best part about being a new grad are all the opportunities and adventures that await you. You have the tools, passion, and determination for a prosperous medical career—now the next thing to do is decide where you'll go first.