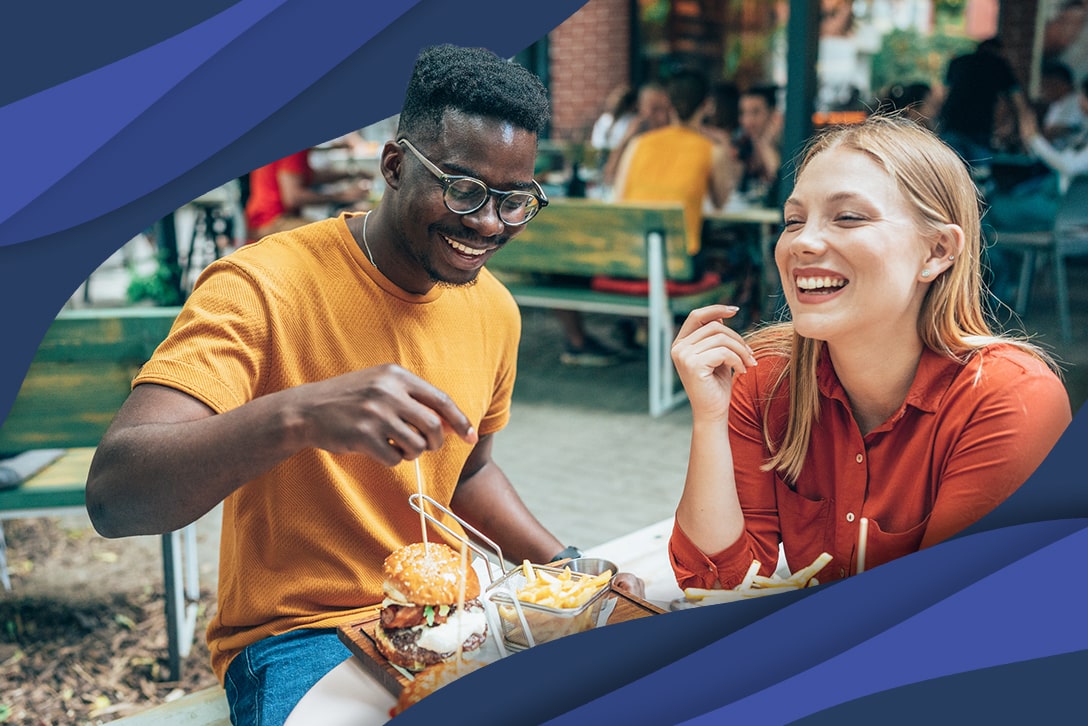 Food is a universal language. It has the power to connect people, no matter who you are or where you're from. And one of the best parts of being a professional traveler is the opportunity to eat diverse and unique foods everywhere you go.
Best Places to Eat in the American South
Have you ever ventured to the American South? Perhaps it's time to giddy on up and see what the Southern region of the U.S. is all about. To help you navigate your tastebuds while down South, we created this foodie guide for travelers. Now you know the top cities to go restaurant hopping while you're on assignment in six of the Southern states:
Birmingham, Alabama
Image from visitbirmingham.com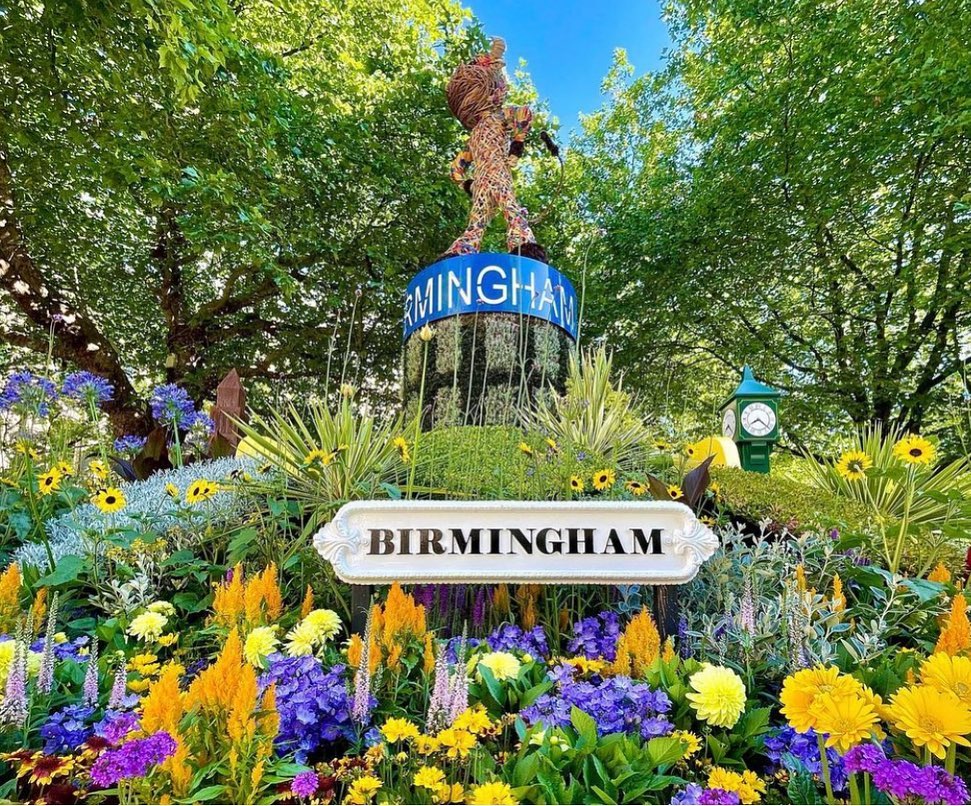 Sure, Birmingham has all your Southern staples — barbecue, biscuits, fried chicken, oh my! But did you know that Birmingham cuisine also encompasses French fine dining, global fusion, specialty cocktails, local brews, and then some? Try it firsthand at these top Birmingham restaurants.
Niki's West
Price: $$
Yelp review: 4 stars
Offers takeout
Keto options
Vegetarian options
Niki's West is the OG foodie joint of the Birmingham area, serving mouth-watering meals since 1957. The original owner, Gus P. Hontzas, came to the states from Greece to work in his uncle's restaurant. From there, he helped his family open Niki's Downtown in 1951 and Niki's West in 1957.
Nowadays, Niki's West is owned by Gus's sons, Pete and Teddy, and continues to lovingly serve the Birmingham community. In fact, according to their website, the cafeteria line at Niki's West is "legendary." By mid-morning, you can find folks in line, piling their plates high with some of the freshest and most colorful veggies in all of Birmingham. So, make sure you get there early to claim a spot in line!
With special daily menus, Niki's West rotates all the favorite main dishes, and keeps a steady selection of sides and desserts. Depending on the day, you can find Greek chicken, fried pork chops, liver and onions, meatloaf, and more. When it comes to the variety of sides, you can't go wrong with fried okra, broccoli rice and cheese, or turnip greens.
Image from the Niki's West website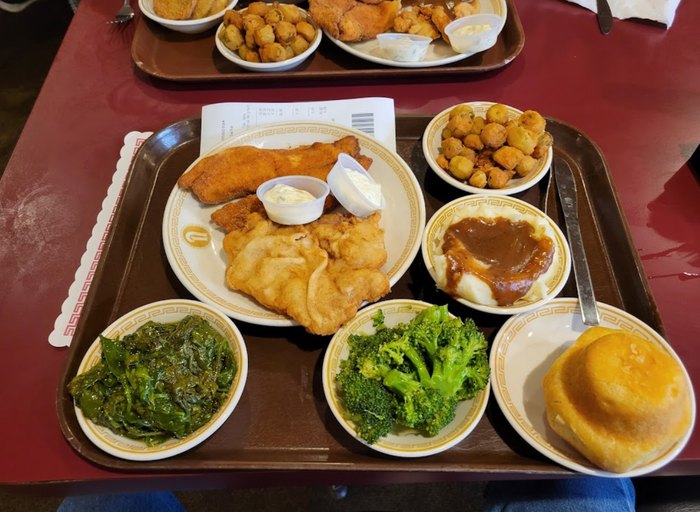 OvenBird
Price: $$$
Yelp review: 4 stars
Takes reservations
Vegetarian options
Looking for a cool and casual place to meet a friend for a drink? Look no further than OvenBird. This live fire eatery is full of good vibes, good food, and good drinks — what more could you ask for?
Image from the OvenBird Facebook page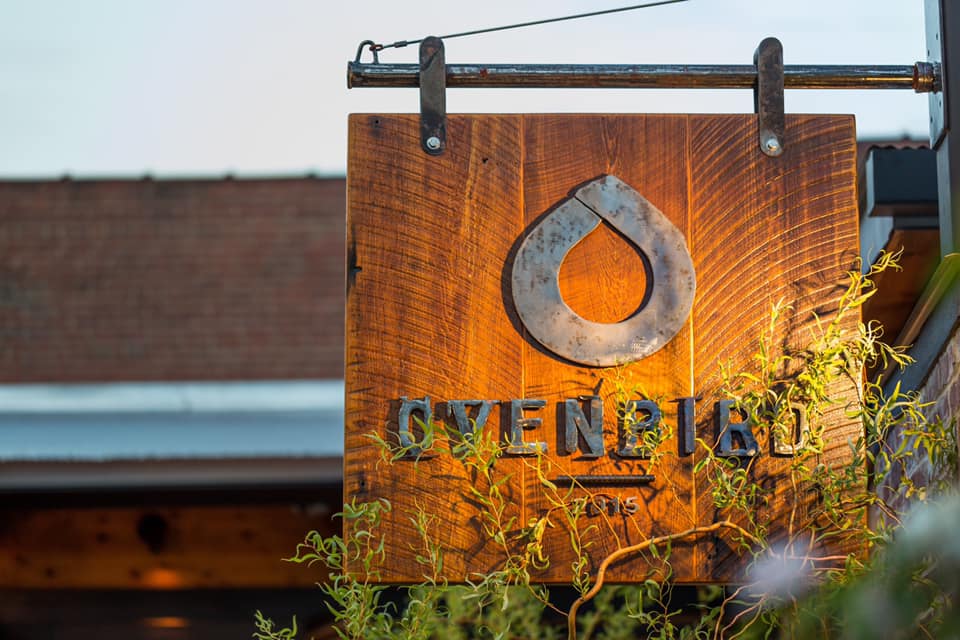 Like many good stories, the story behind OvenBird started around a campfire. When Chris Hastings was a kid, he lived for family camping trips where he could fish, roast marshmallows, and cook over an open flame. Now all grown up, Chris and his wife rekindled that passion and channeled it into their own restaurant, OvenBird.
Whether you're looking for a hearty meal or a strong cocktail, OvenBird has what you're looking for. You can find fish, fowl, pig, goat, and more in their seasonally inspired, locally sourced dishes. Even better, for added flavor, meats are grilled, smoked, seared, braised, or roasted over a wood fire in OvenBird's beehive oven or its massive cast-iron hearth.
Not sure what to order from this live fire foodie joint? Here's our two cents:
Start with a classic charcuterie board of cured meats and cheeses
Move on to a tomato salad, made with basil, oil, white balsamic, cotija cheese, and young pickles
Try a chef's favorite — beef fat candle, made with sofrito, herbs and jus
The Essential
Price: $$
Yelp review: 4.5 stars
Takes reservations
Offers takeout
You've heard of comfort food. Now get ready for a comfort restaurant — that is, a restaurant based on comfort. The Essential features food that not only delights your tastebuds, but also stirs sweet nostalgia. From hand-crafted Pop-Tarts to a classic ham and cheese sandwich to homemade pasta, The Essential offers a smorgasbord of scrumptious menu items.
Image from The Essential Facebook page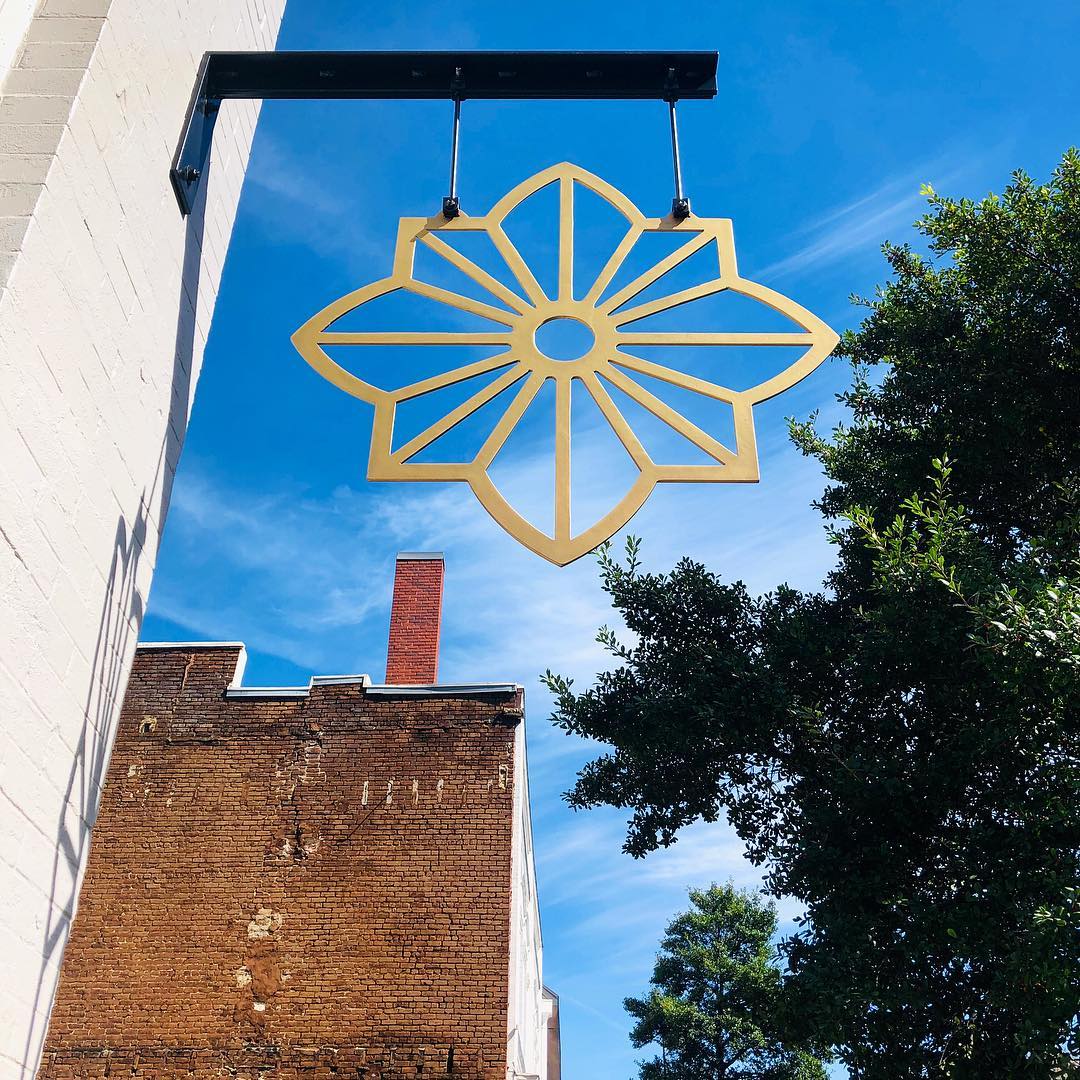 According to co-owner Kristen Farmer Hall, The Essential is meant to be a place where diners can come to relax and enjoy "heartfelt food and drink." Grab some friends or take yourself on a weekend brunch date to savor the apple hand-pies, brioche French toast, fried chicken and grits, and more. Or visit after work for house made pasta, an Essential burger, crab fried rice, and then some. No matter what you order from this Alabama eatery, your tastebuds are sure to rejoice.
Lexington, Kentucky
Image from visitlex.com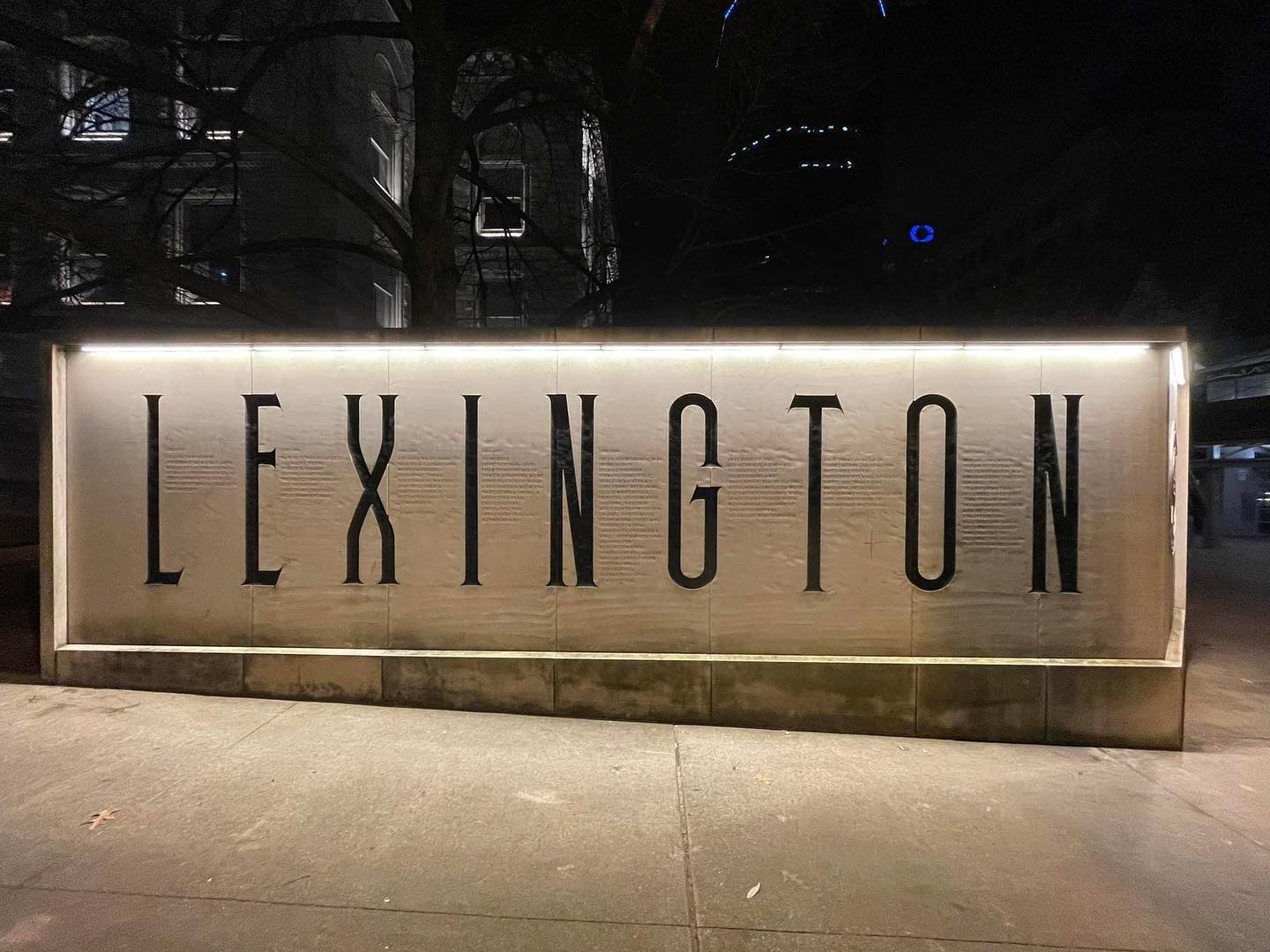 Owensboro in Western Kentucky may be the "barbecue capital of the world," but Lexington, Kentucky is no slouch, either. In fact, Lexington is home to delicious masterpieces like fried chicken, burgoo stew, and a hot brown (aka an open-faced sandwich smothered in Mornay cheese sauce stacked with turkey, bacon, tomato, and baked to a crispy golden-brown perfection). Find out more about this city's top eateries.
AZUR Restaurant and Patio
Price: $$
Yelp review: 4 stars
Takes reservations
Offers takeout and delivery
Vegan and vegetarian options
AZUR Restaurant and Patio has been a local fave since its inception in 2004. With award-winning chefs Chef Jeremy Ashby and Chef Miguel Rivas in the kitchen, AZUR is known for its creative menu. If you're in the mood for a foodie adventure, make a reservation at AZUR.
Image from the AZUR Facebook page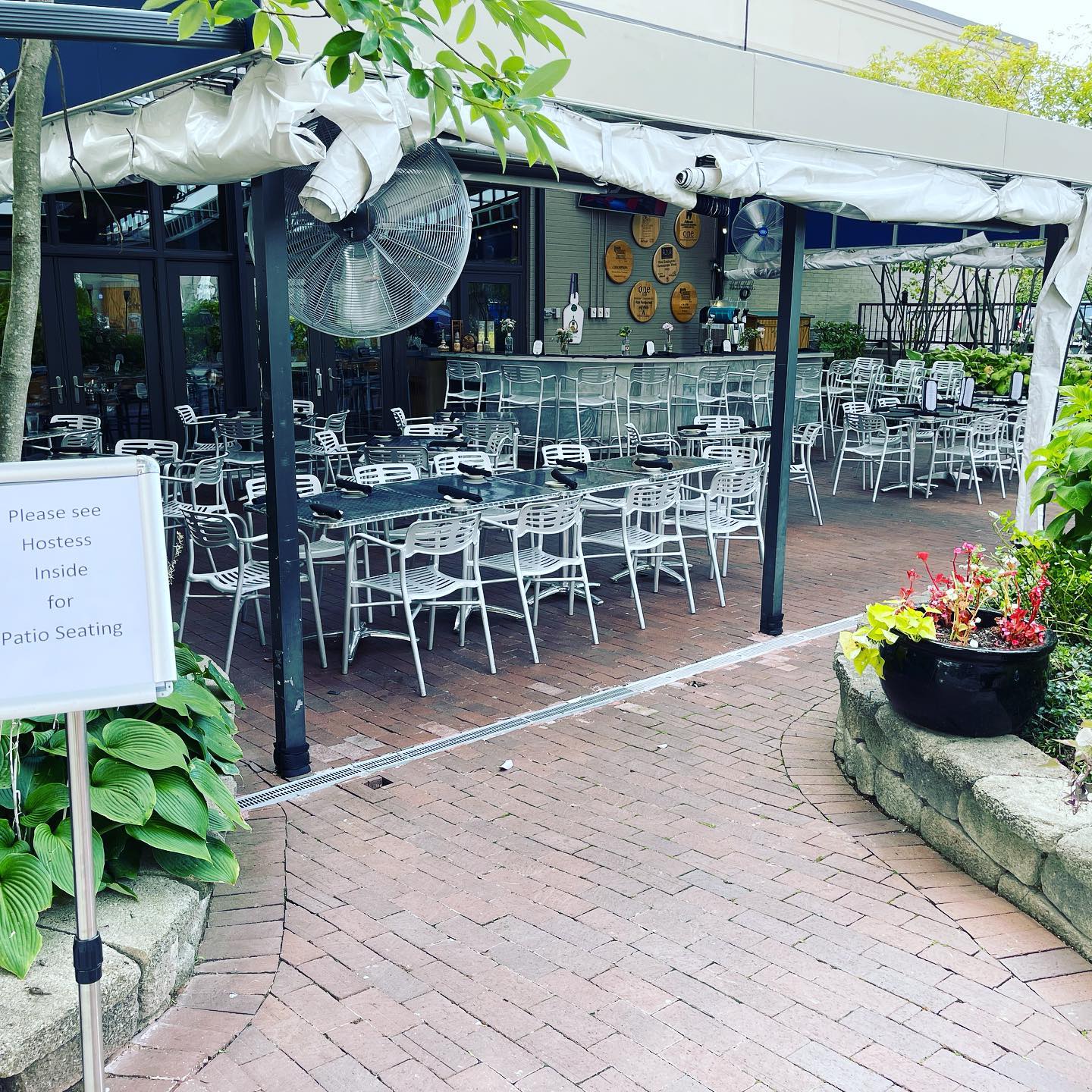 AZUR isn't your average fine dining experience. Here, you'll find cutting-edge cuisine with fresh and local ingredients, friendly wait staff, and a welcoming ambience. No matter when you visit AZUR, whether for brunch, lunch, or dinner, you're in for a treat. As a bonus, if you visit on a summer weekend, you could be in for dinner and a show with live music performances.
With so many options on the menu, it can be hard to narrow it down to an appetizer, entrée, and dessert. Here's what we would suggest: start with the signature lobster crepes. Stuffed with lobster, chives, and cream cheese and topped with tropical guava sauce and local sugar snap pea shoots, these crepes will have your tastebuds jumping for joy. Next, try the beef short ribs, braised in red wine-mushroom and served over goat cheese mashed potatoes, blistered Brussels sprouts, and crispy root vegetable crunch. Lastly, top it all off with a Kentucky tiramisu — a light frozen tiramisu layered with whipped bourbon chocolate mousse, and finished with toasted pecans tossed in a bourbon smoked sea salt. In short, the food from AZUR Restaurant is *chef's kiss.*
Dudley's on Short
Price: $$$
Yelp review: 4 stars
Takes reservations
Offers takeout and delivery
For more than 40 years, Dudley's on Short has been captivating diners (and their tastebuds) through traditional Southern cooking. What started as a passion project in 1981 quickly grew to a successful and well-loved business that still sweeps diners off their feet to this day.
After eight years of working in the food and hospitality industry, Debbie Long decided it was her time to shine as restaurant owner. So in 1981, she made her dream come true and opened the doors to Dudley's on Short. From day one, the Dudley's menu has been focused on traditional Southern cooking with a hint of Western influence and 40 years later, that hasn't changed.
Nowadays, when you visit Dudley's, you're lovingly welcomed by the enchanting aromas of diverse flavors. From Kentucky Rockefeller oysters to watermelon salad to tournedos maxwell to a classic New York strip, Dudley's has something on the menu for everyone.
Lockbox
Price: $$$
Yelp review: 4 stars
Takes reservations
Offers takeout and delivery
Vegetarian options
Have you ever dined in a bank? Or, at least, in an ex-bank? Well, now's your chance. All you have to do is visit Lockbox!
Image from the Lockbox Facebook page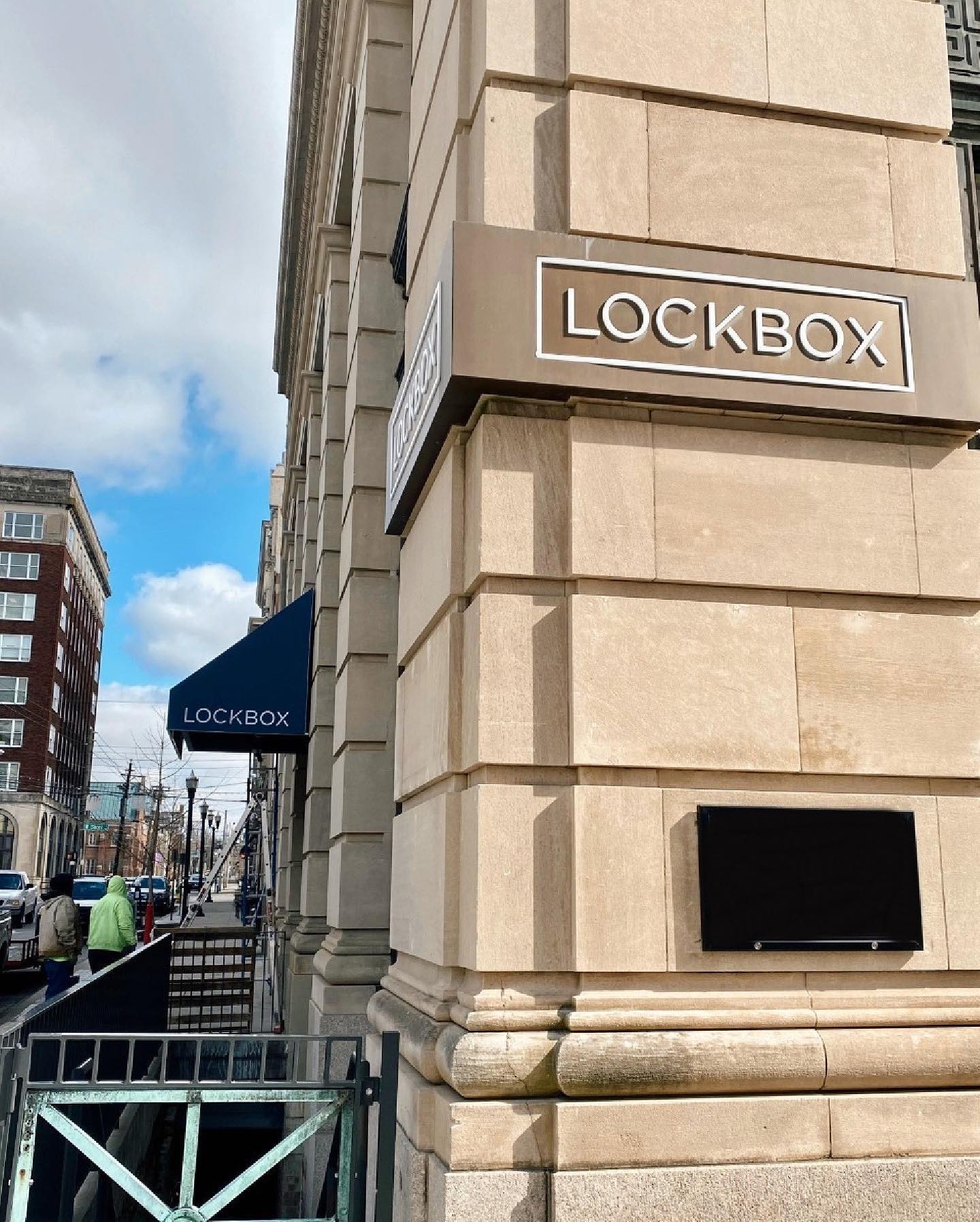 While you may not find safety deposit boxes or a vault of cash at Lockbox, you will find exquisite cuisine at a neighborhood foodie joint. Fearlessly led by Executive Chef Nick Fisherkeller, Lockbox serves artfully simple meals that are full of local flavor and character.
Open for breakfast, lunch, dinner, and weekend brunch, the Lockbox menus feature rotating seasonal dishes that are "simple, honest, and soulful." From Southern staples like chicken liver mousse, cornmeal gnocchi, and Woodland Farm cast iron hog chops, you can't go wrong what you order from this eatery. Add a little extra flavor and order one of the 60+ indigenous Kentucky spirits!
Miami, Florida
Image from miamiandbeaches.com
ICYMI, Miami has been declared a "foodie-forward destination" by Bon Appetit. With a dynamic community of highly skilled chefs from culturally diverse backgrounds, Miami has an electric restaurant scene across the city. If you're looking for travel jobs in Miami, explore these top restaurants in town.
La Traila Barbecue
Price: $$
Yelp review: 4 stars
Takes reservations
Offers takeout and delivery
How long are you willing to stand in line for something delicious? At La Traila Barbecue, the limit does not exist. That's how good it is.
Image from the La Traila Barbecue Facebook page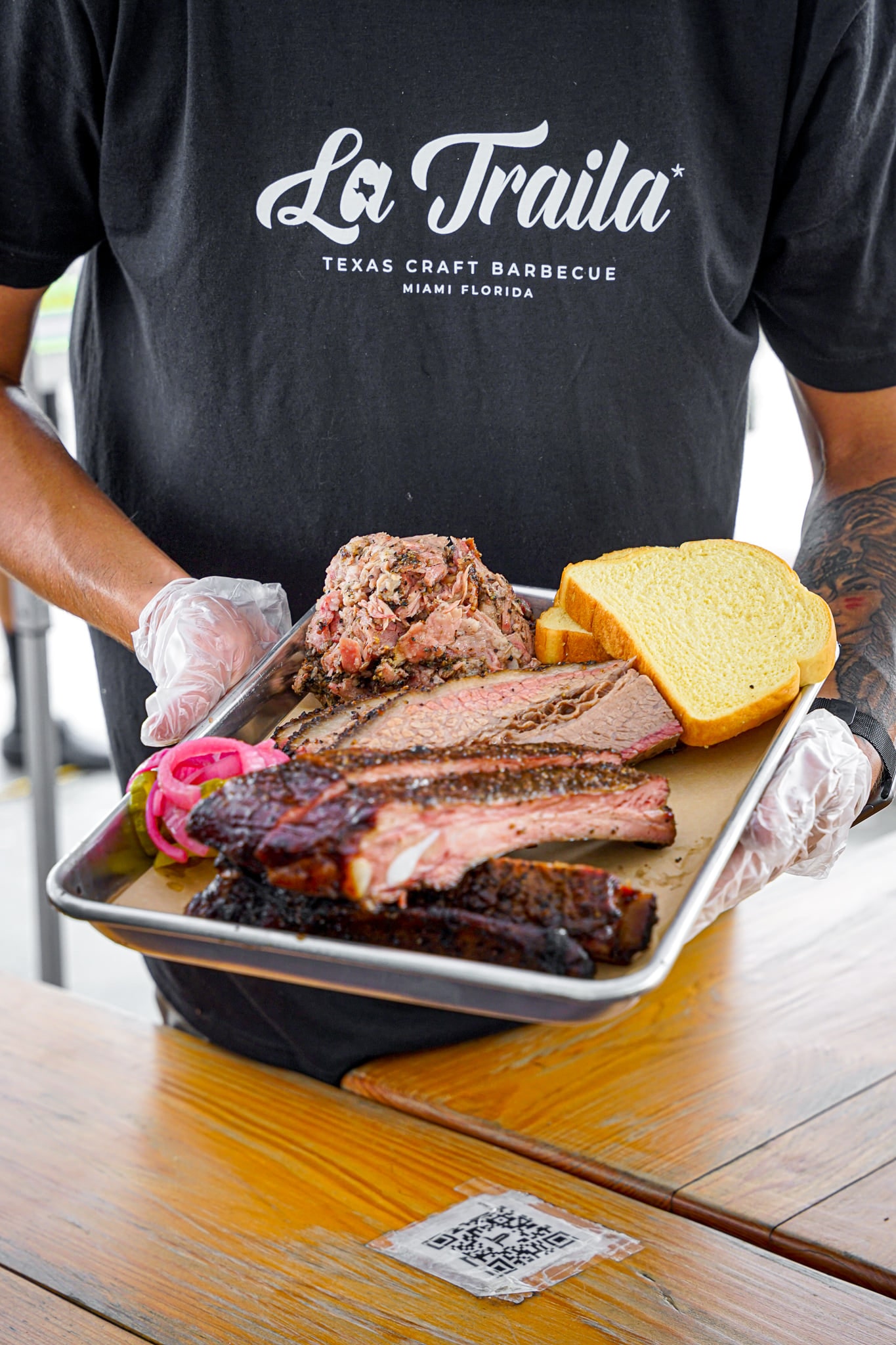 La Traila originally started as a first-come, first-serve-style pop-up, but nowadays it's booming in popularity as a brick-and-mortar restaurant with lines consistently out the door. And after you get a taste of the perfectly smoked meat from La Traila, you'll understand why. As the first legit Texas-style craft barbecue pit in Miami, La Traila is a holy grail for local barbecue enthusiasts.
Not only will you find Texas-style barbecue items on the menu, like slow smoked pulled pork, but you'll also find items that pay homage to Mel's Mexican heritage, such as brisket queso empanadas and brisket elote. At La Traila, barbecue is more than a meal, it's a way of life.
Phuc Yea
Price: $$
Yelp review: 3.5 stars
Takes reservations
Offers takeout and delivery
Vegan and vegetarian options
If you can't choose between Cajun and Vietnamese, then get both at Phuc Yea. Here, you can treat yourself to next level Viet-Cajun. Phuc yea, indeed.
Half Vietnamese and half Cajun, Phuc Yea isn't your average pho joint. In fact, the cuisine is inspired by the unique backgrounds of the owners: Chef Cesar Zapata and Ani Meinhold. While Ani provides traditional Vietnamese family recipes, Chef Cesar uses his extensive culinary background to further elevate the familial dishes.
While you may only find pho during happy hour, Phuc Yea offers a wide selection of soulful shareable plates. No matter what you order, from cast iron seared octopus to wagyu churrasco to millionaire fried rice, be prepared to take home leftovers.
Boia De
Price: $$$
Yelp review: 4.5 stars
Takes reservations
Offers takeout and delivery
As it turns out, you don't have to visit Italy to experience traditional Italian cuisine. In fact, instead of flying around the world to get a taste of Italy, you could visit Boia De in Miami's Little Haiti.
Image from the Boia De Facebook page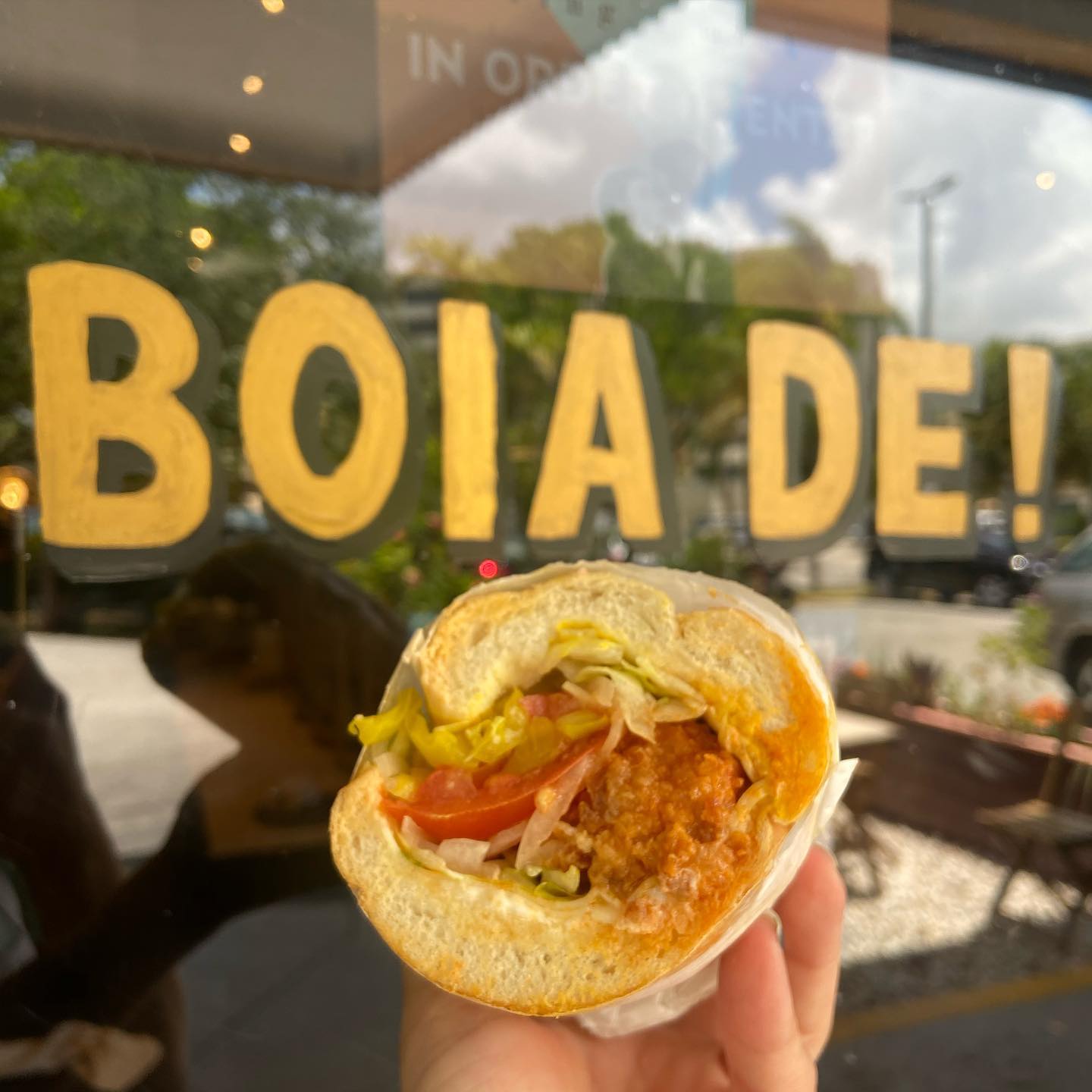 Run by chefs Luciana Giangrandi and Alex Meyer, Boia De serves Tuscan recipes with a modern twist. For example, the beef tartare comes with beef tendon crisps instead of the traditional bread and the tiramisu is made with crispy, crunch Pavesini cookies. Like we said, classic Italian with modern day whimsy.
If you want to dine at Boia De, don't wait. Make a reservation ASAP because chances are, this in-demand restaurant won't be able to squeeze you in for a week or two. On the plus side, you'll have plenty of time to get familiar with the menu while you wait for your reservation date. As a pro tip: You won't want to miss out on the tagliolini nero — a signature pasta dish made with king crab, vin jaune, truffles, and herbs.
Like what you're reading? You may also like: Where to Eat in the Southwest
New Orleans, Louisiana
Image from neworleans.com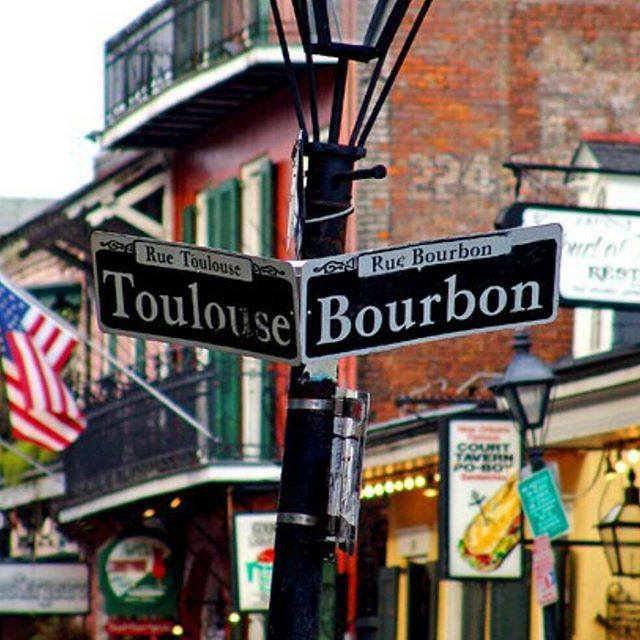 Did you know that gumbo is the official dish of Louisiana? The more you know! But that's not all this Southern state is good for in the kitchen. From crawfish etouffee, jambalaya, and po-boys, Louisiana has much to offer food enthusiasts. See for yourself and search for a travel job near New Orleans!
Domilise's Po-Boy & Bar
Price: $$
Yelp review: 4 stars
Offers takeout
Not all things are as they seem. While Domilise's Po-Boy & Bar may look like your average family house, it's actually a restaurant that's home to some of the best po'boys in the city. Don't take our word for it. Visit this little mom-and-pop shop to taste for yourself.
Image from the Domilise's Po-Boy Facebook page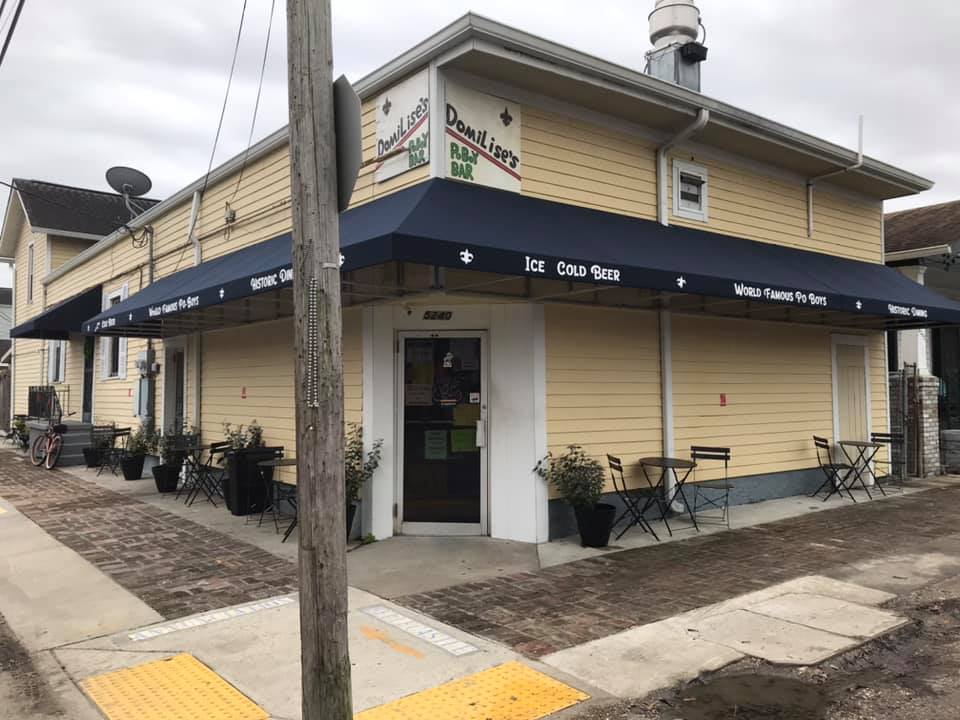 Peter and Sophie Domilise originally opened Domilise's as a bar in 1918. A few years later, they added po'boys and other sandwiches to feed longshoremen and river front workers. When World War II began, Peter turned over the corner bar and sandwich shop to his son, Sam, and Sam's wife, Dorothy "Miss Dot." For more than 70 years, Miss Dot ran Domilise's with passion and love. Eventually, Miss Dot's grandsons, Josh and Zack, took over as restaurant owners, where they now serve the same delicious sammies their grandmother once made.
Speaking of delicious sammies, Domilise's is the place to go if you're in the market for one. And we don't mean your typical ham and cheese sandwiches. No, we're talking about the type of sandwiches that are so jam-packed with awesomeness that they're messy to eat. The shrimp po'boy is a local fave, but if you're not one for seafood, there are other options for you like roast beef, turkey, and more.
Luvi Restaurant
Price: $$
Yelp review: 4.5 stars
Takes reservations
Offers takeout and delivery
Vegan and vegetarian options
When you think New Orleans, Asian-fusion cuisine may not be what first comes to mind. But it will be after you've eaten at Luvi Restaurant.
Image from the Luvi Facebook page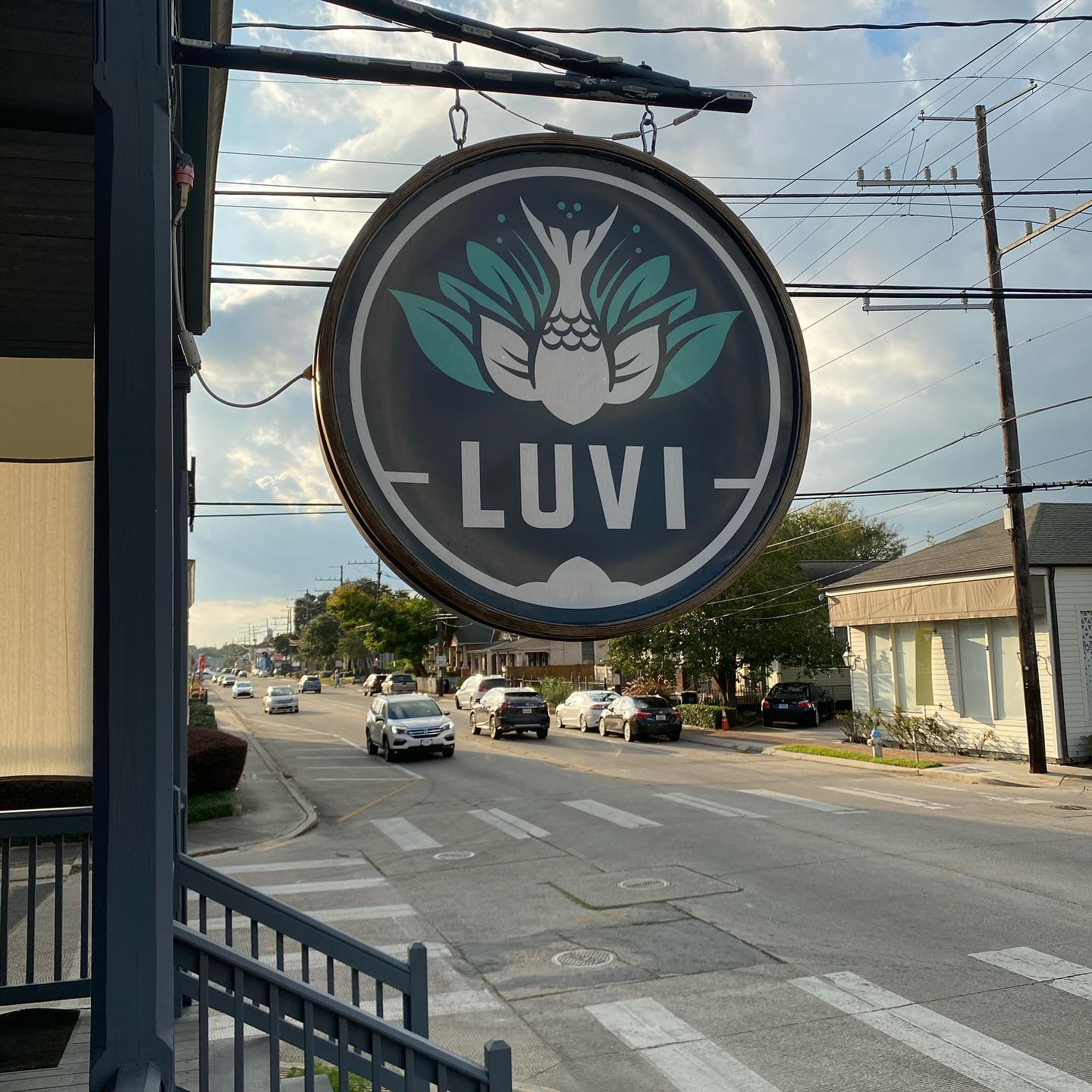 Not only is Luvi Restaurant full of delicious food, but it's also full of love, thanks to Chef Hao Gong. Luvi is a loving nod towards his Shanghai-born mother. Here, you'll find lots of Mama Gong recipes, like the curried favor dumplings.
Luvi is a one-of-a-kind fusion restaurant with homemade sauces, fresh ingredients, and creative shareable plates. From bam bam chicken to dan dan noodles to Mama Gong's dumplings, Luvi meals offer a burst of flavor in every bite. Whether you reserve a table for one or plan a group date, you won't be disappointed with this unique Asian fusion cuisine.
Image from the Luvi Facebook page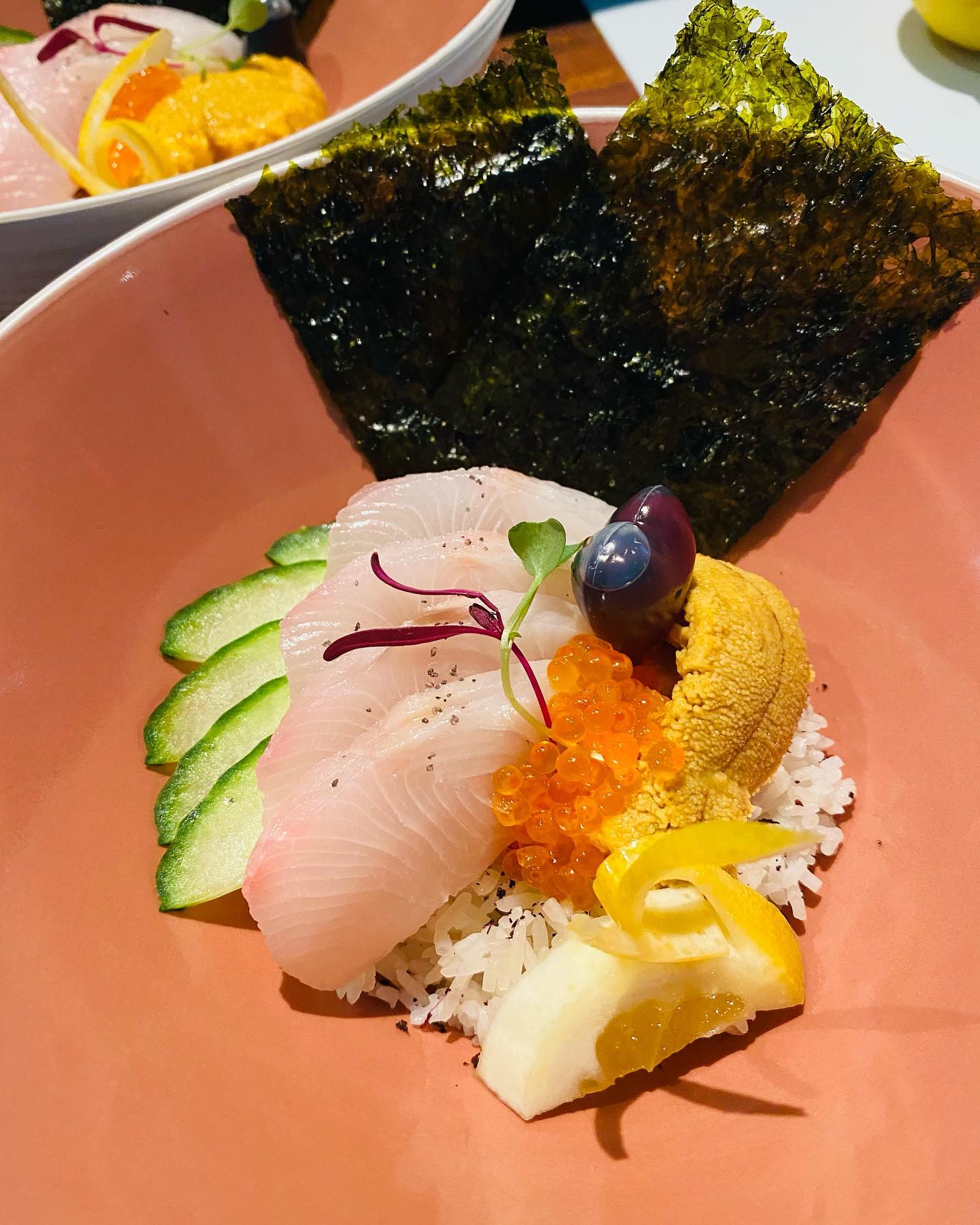 Café Reconcile
Price: $$
Yelp review: 4.5 stars
Offers takeout and delivery
Vegetarian options
Soul food is what New Orleans is all about. And that just so happens to be what Café Reconcile specializes in. Soul food — and teaching teens and young adults fundamental skills like communication, team work, and leadership.
Image from the Café Reconcile Facebook page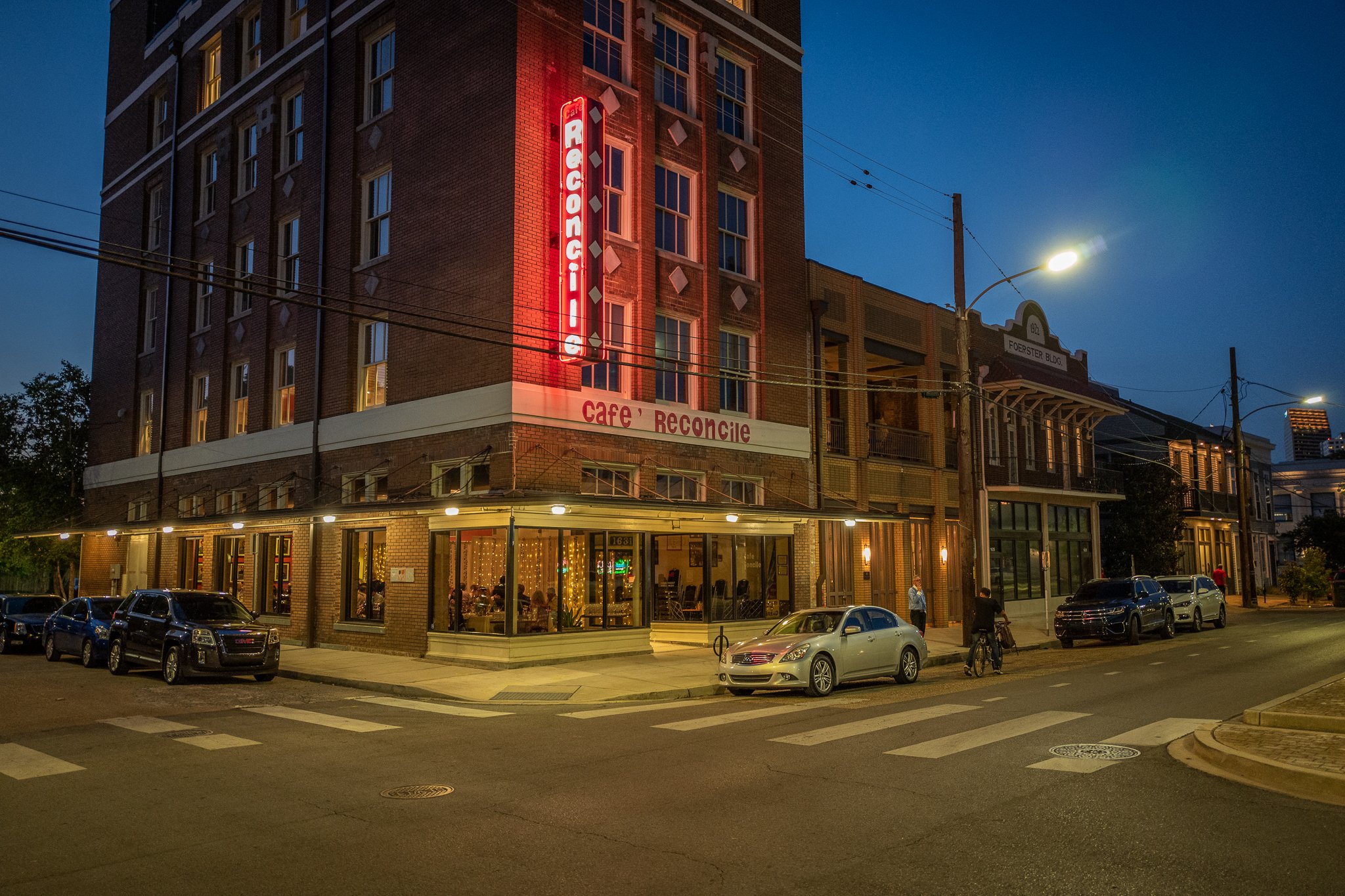 Café Reconcile is on a mission to transform the lives of young adults through the ministry of reconciliation through its culinary training program. With life skills classes, hands-on training, and employment opportunities, Café Reconcile helps people regain control of their lives. In addition to its community service efforts, Café Reconcile serves up some tasty meals.
Featuring soul-filled local dishes, Café Reconcile is NOLA's prime lunch spot. In fact, New Orleanians and people from all over the country come just to experience what this soulful restaurant has to offer. While you're in NOLA, live as the locals do and treat yourself to Café Reconcile. Not sure what's good? Spoiler alert: everything.
Richmond, Virginia
Image from visitrichmondva.com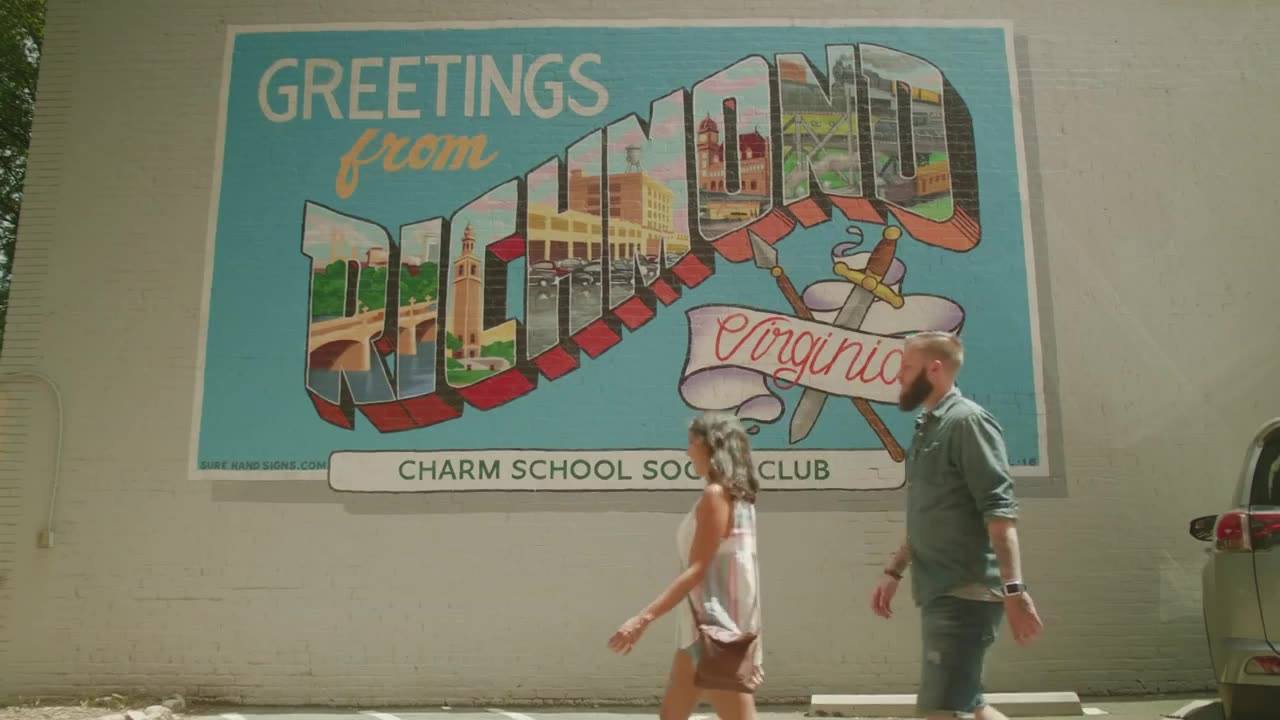 According to The Huffington Post, Richmond is "one of the top underrated food cities in the entire world." Not only that, but Bon Appetit called Richmond, VA (RVA) "America's Next Great Restaurant-Obsessed Town." And if that's not enough, Garden & Gun said Richmond is the "South's best-kept culinary secret." So, to say RVA is a foodie town would be an understatement. Search for travel jobs nearby and experience culinary masterpieces for yourself.
Garnett's Café
Price: $
Yelp review: 4.5 stars
Offers takeout and delivery
Vegan and vegetarian options
Have you ever entered a restaurant and it immediately felt like home? Well, that's how it is when you walk into Garnett's Café.
Image from the Garnett's Facebook page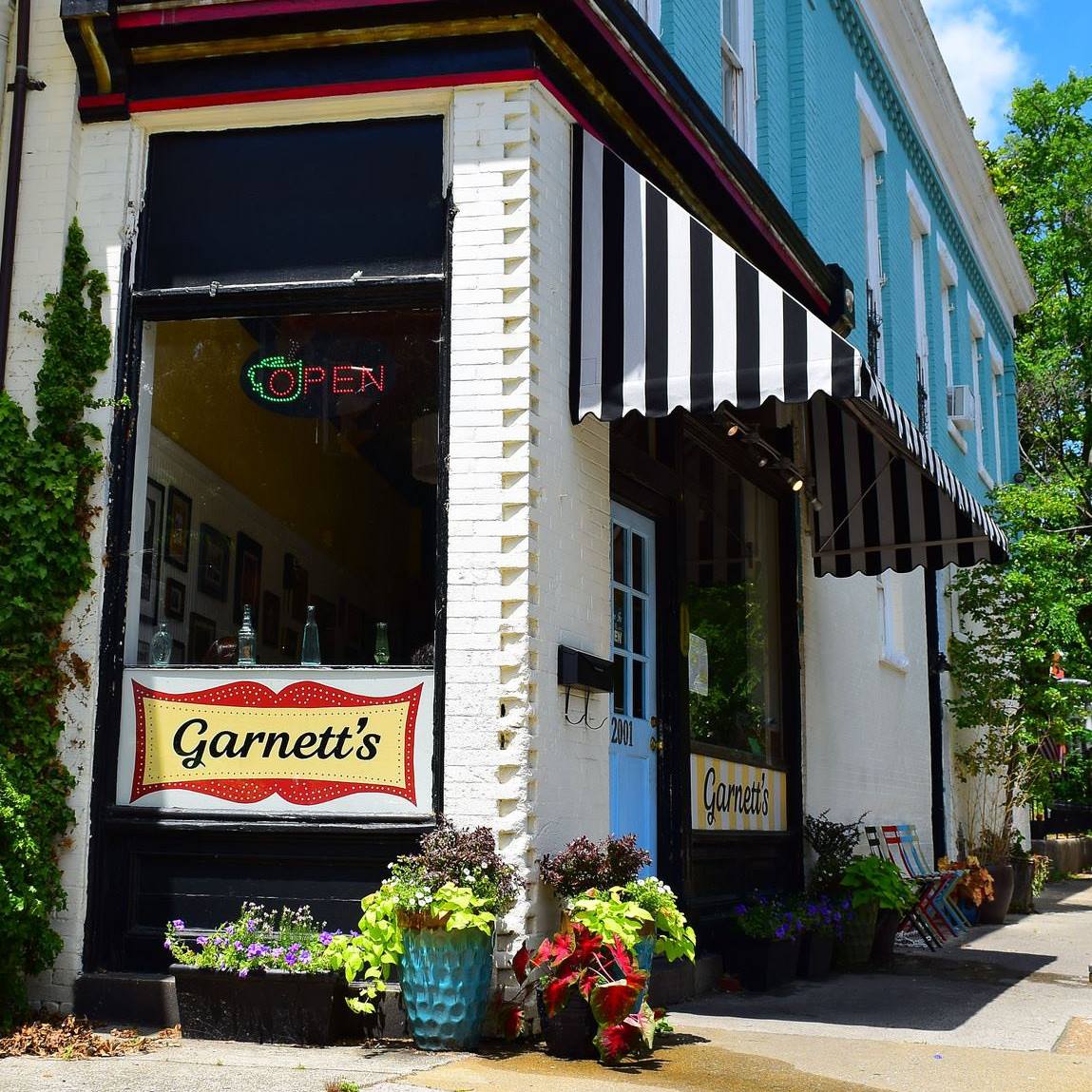 Garnett's is located in the heart of Richmond's Fan neighborhood and has been serving the community since 2009. This sandwich shop grew in popularity so quickly that by 2014, Garnett's won an Elby as the city's Favorite Neighborhood Restaurant. Nearly 10 years later and Garnett's is still a neighborhood fave.
Whether you're looking for a cozy eatery where you can comfortably people-watch or an intimate spot for a date night, Garnett's is the place to go. Garnett's even has a date night special and picnic baskets available for purchase to eat in the park across the street. From hand-crafted sandwiches to classic salads and daily soups, it's possible that Garnett's has the best comfort food in town. These are some of our favorites from the menu:
Farmer's Salad: Mixed greens, apple, cheddar cheese, bacon, and creamy sesame dressing
Croque Park Avenue: Black Forest ham and Gruyere cheese with spinach, red onion, and garlic aioli grilled on Italian bread and topped with Mornay sauce
The Big Daddy: Roast beef, ham, turkey, bacon, Swiss cheese, lettuce, tomato, Dijon mustard, and mayo on a toasted Italian bun
The Manny: Turkey, pepperoni, Swiss cheese, mayo, mustard, and onion grilled on Italian
Soul Taco
Price: $
Yelp review: 4.5 stars
Takes reservations
Offers takeout and delivery
Vegan and vegetarian options
Some say the best way to satisfy the soul is through the stomach. And that's definitely true with Soul Taco. With a focus on Latin American flavors and classic Southern soul food, Soul Taco provides a unique fusion dining experience you won't find anywhere else.
Soul Taco is on a mission to bring people together over a shared love of food. And they're doing the damn thing through their three locations, two in Richmond and one in Raleigh, NC. No matter which location you visit, you're guaranteed to be met with the robust flavors of Latin America and the comfort of Southern cuisine.
On the Soul Taco menu, you'll find tacos with soul, soul in a taco, and liquid soul. Tacos with soul include jerk chicken tacos, sweet potato black-eyed pea tacos, and chicken inga jambalaya tacos. For soul in a taco, there's the 7-layer dip "Gordita" taco, country-fried carne asada taco, and Mississippi "pot roast" taco. Regardless of what taco you order, top off your meal with some liquid soul, aka something to sip on. For an added bonus, check out the Soul Taco happier meal and get two tacos, a beer, AND a toy all for $10.
Mama J's Kitchen
Price: $$
Yelp review: 4.5 stars
Offers takeout and delivery
Vegetarian options
If you're in search of Richmond's premiere soul food dining experience, then head to Mama J's Kitchen. Family-owned and operated in historic Jackson Ward, Mama J's celebrates the family tradition of going to grandma's house for dinner.
Image from the Mama J's Kitchen Facebook page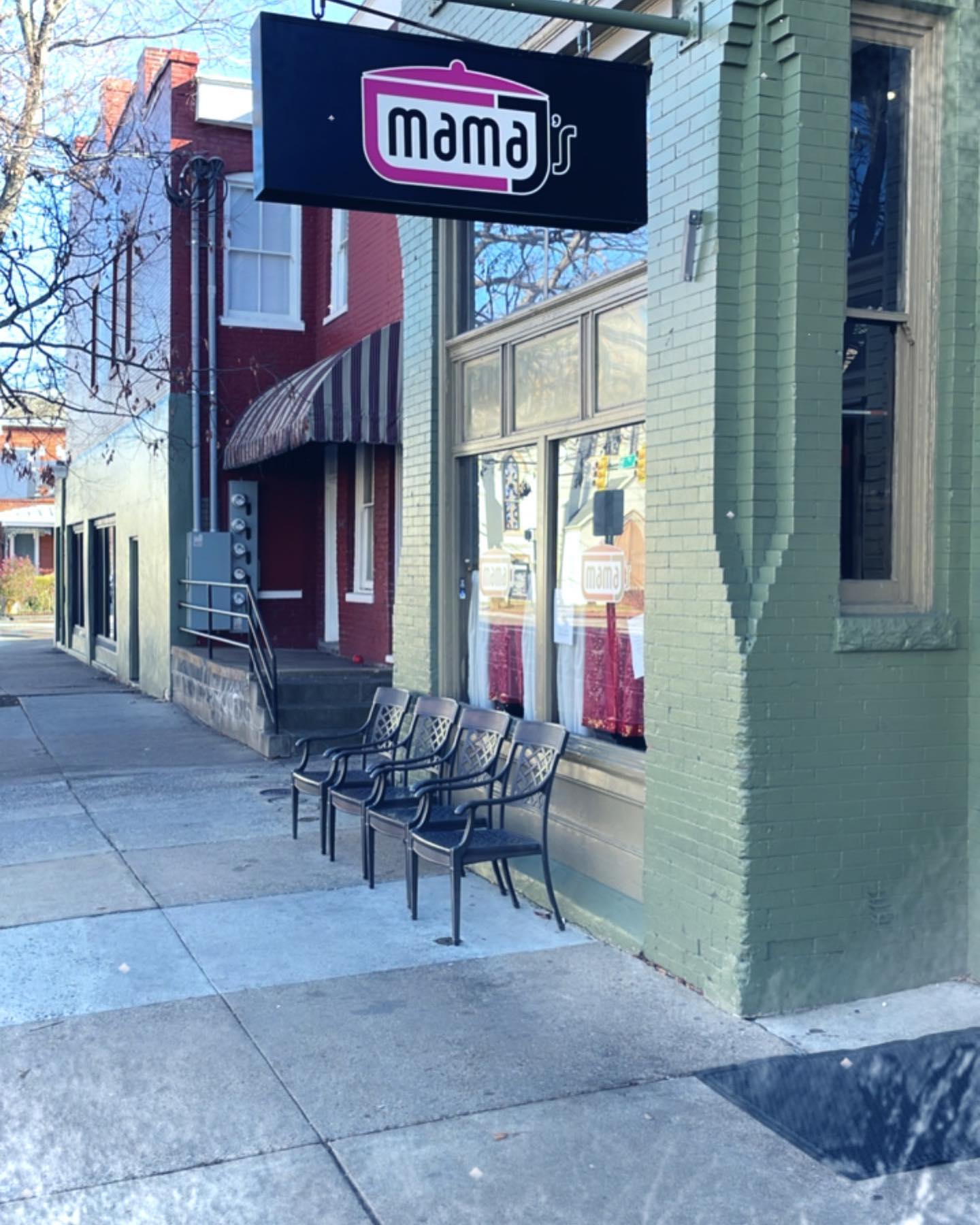 The story of Mama J's Kitchen goes back to the childhood of Velma Johnson, or more affectionately known as Mama J. As one of fourteen children, Mama J helped her mom and grandmother in the kitchen prepare large family meals, and that's where she uncovered the magic of the recipes that can be found today at Mama J's Kitchen.
Today, Mama J's Kitchen continues to specialize in Southern soul and comfort food. Here, you can find classics like fried chicken, catfish, beef brisket, and of course, homemade corn bread. But, in addition to the usuals, Mama J's also serves crab cakes, pork chop sandwiches, and candied yams. With an a la carte menu, you can mix and match all your favorite Southern dishes!
Raleigh, North Carolina
Image from visitraleigh.com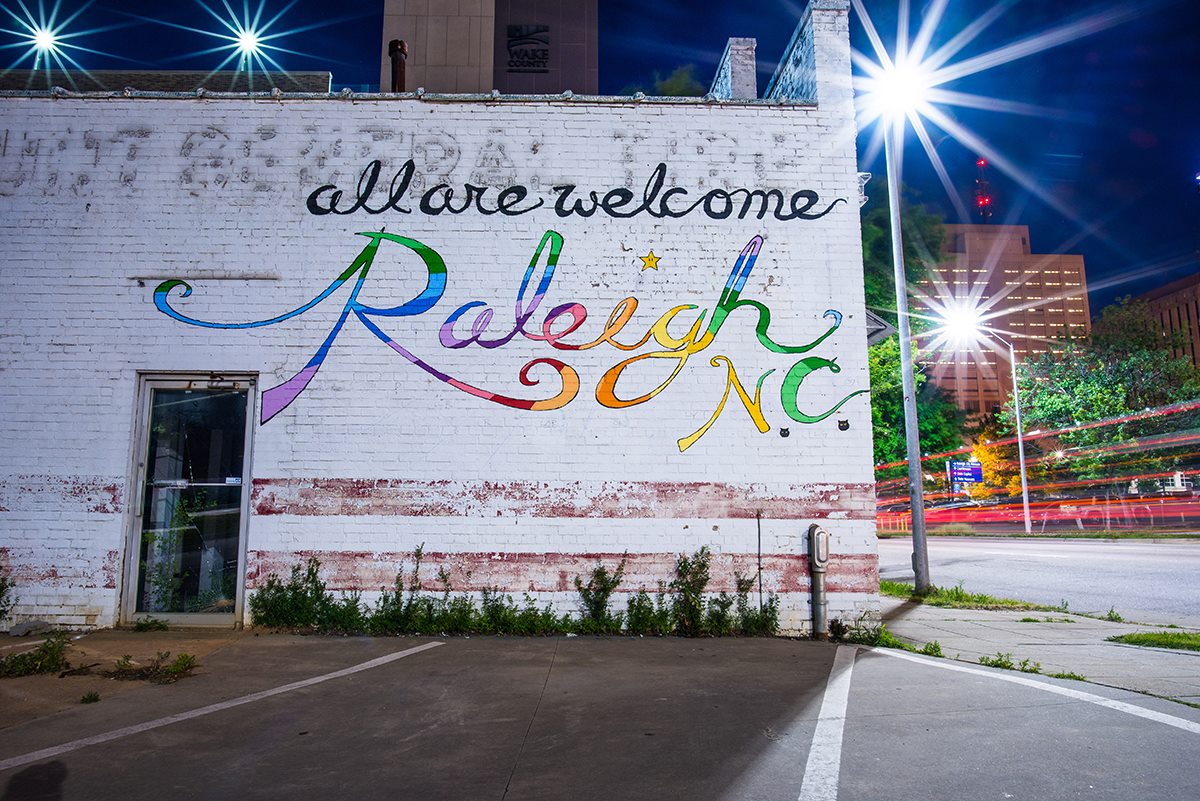 You may know Raleigh, NC as the "Smithsonian of the South" because of its array of free museums. But once you eat your way through the city, you'll come to remember Raleigh as an exciting culinary adventure. So, what are you waiting for? Find a med travel job in NC!
Hayes Barton Café & Dessertery
Price: $$
Yelp review: 4.5 stars
Takes reservations
Offers takeout and delivery
I don't know about you, but I often crave something sweet after a hearty meal. If you can relate, then you'll love Hayes Barton Café & Dessertery. While North Carolinans come here for dinner, they stay for the dessert.
Image from the Hayes Barton Café Facebook page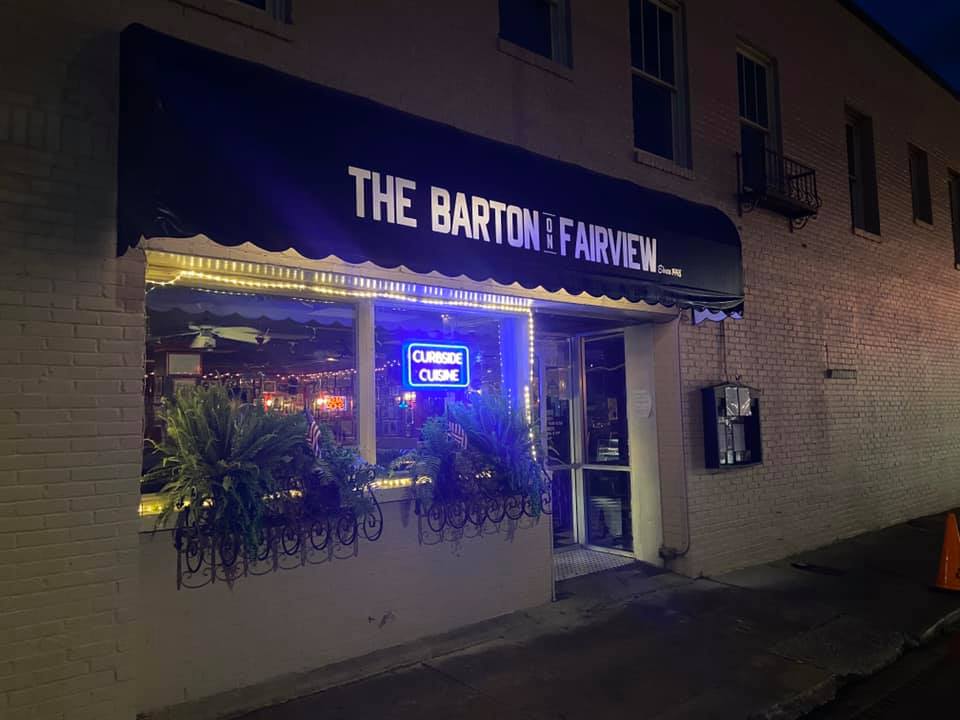 Open for lunch and dinner, Hayes Barton Café serves up classic American fare like chicken parmesan, tuna casserole, filet mignon, and more. Some favorite menu items from this local café are the Bella linguine — linguine pasta tossed with fresh spinach, sun-dried tomatoes, mushrooms, basil pesto and feat cheese, and signature Hayes pasta sauce — and the meatloaf served with whipped potatoes and gravy and fresh steamed veggies.
Truly, you can't go wrong no matter what you order. But, be prepared to ask for a to-go box so you can save room for dessert! Choose from over a dozen daily cake offerings like red velvet cake, hummingbird cake, banana pudding cake, and more. Or sink your teeth into other dessert offerings such as pies and puddings.
Glenwood Grill
Price: $$
Yelp review: 4.5 stars
Takes reservations
Offers takeout and delivery
Vegan and vegetarian options
Get a taste of both the Carolinas all in one place at Glenwood Grill. Serving locally and regionally sourced farm-to-table dishes, this eatery is a local favorite across North and South Carolina.
Image from the Glenwood Grill Facebook page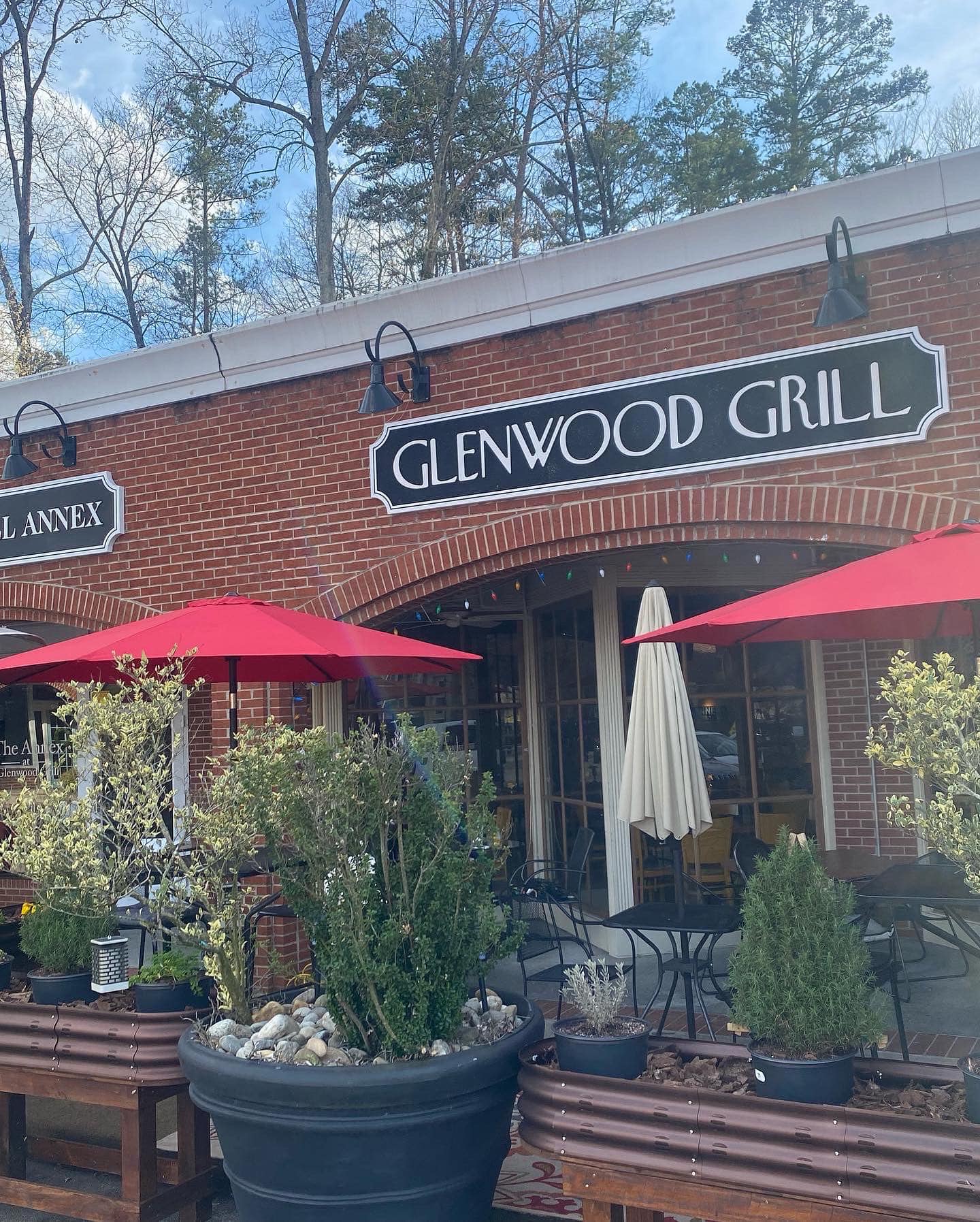 Inspired by the coastal Lowcountry cuisine of the Carolinas, Chef John Wright creates flavorful, elegant food that pairs magically with the extensive wine list. With specialty purveyors from the Mountains to the Coast, Glenwood Grill only uses the best quality ingredients in the region. And it shows from his culinary masterpieces on the Glenwood Grill menu.
Wondering what Carolina classics are on the menu? Think Charleston she crab soup, shrimp and grits, crispy North Carolina catfish, and more. According to Eater, one of the most popular dishes at this local grill is the carpet bagger, an "edible journey into the past" — two four-ounce filet mignon steaks, fried oysters, and parsnip mashed potatoes. It doesn't get much more classic than that.
Image from the Glenwood Grill Facebook page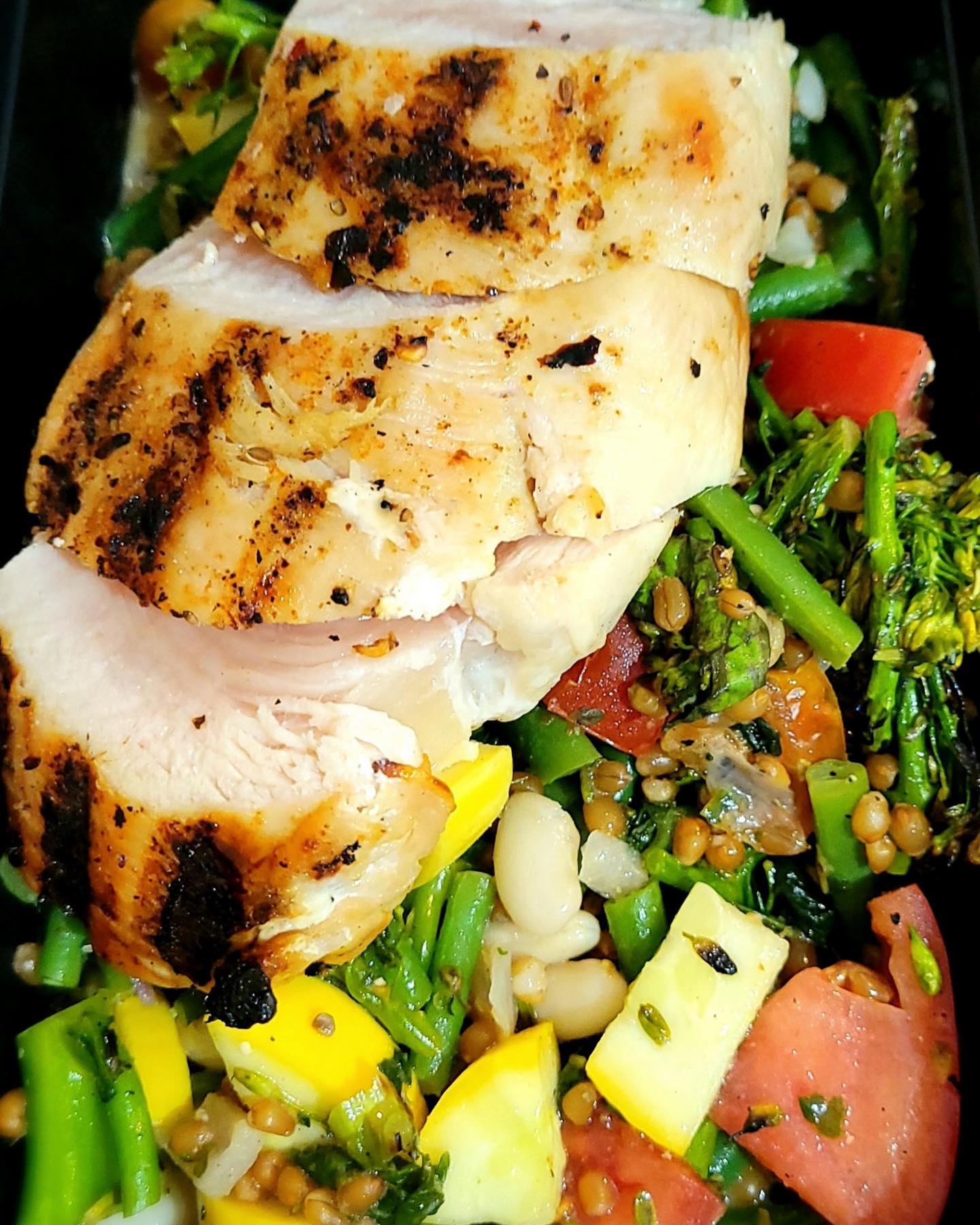 Irregardless Café
Price: $$
Yelp review: 4 stars
Takes reservations
Offers takeout and delivery
Vegan and vegetarian options
While Raleigh, NC might be a hot spot for vegan and vegetarian joints today, that wasn't always the case. The OG of vegan/vegetarian restaurants is Irregardless Café.
Image from the Irregardless Café Facebook page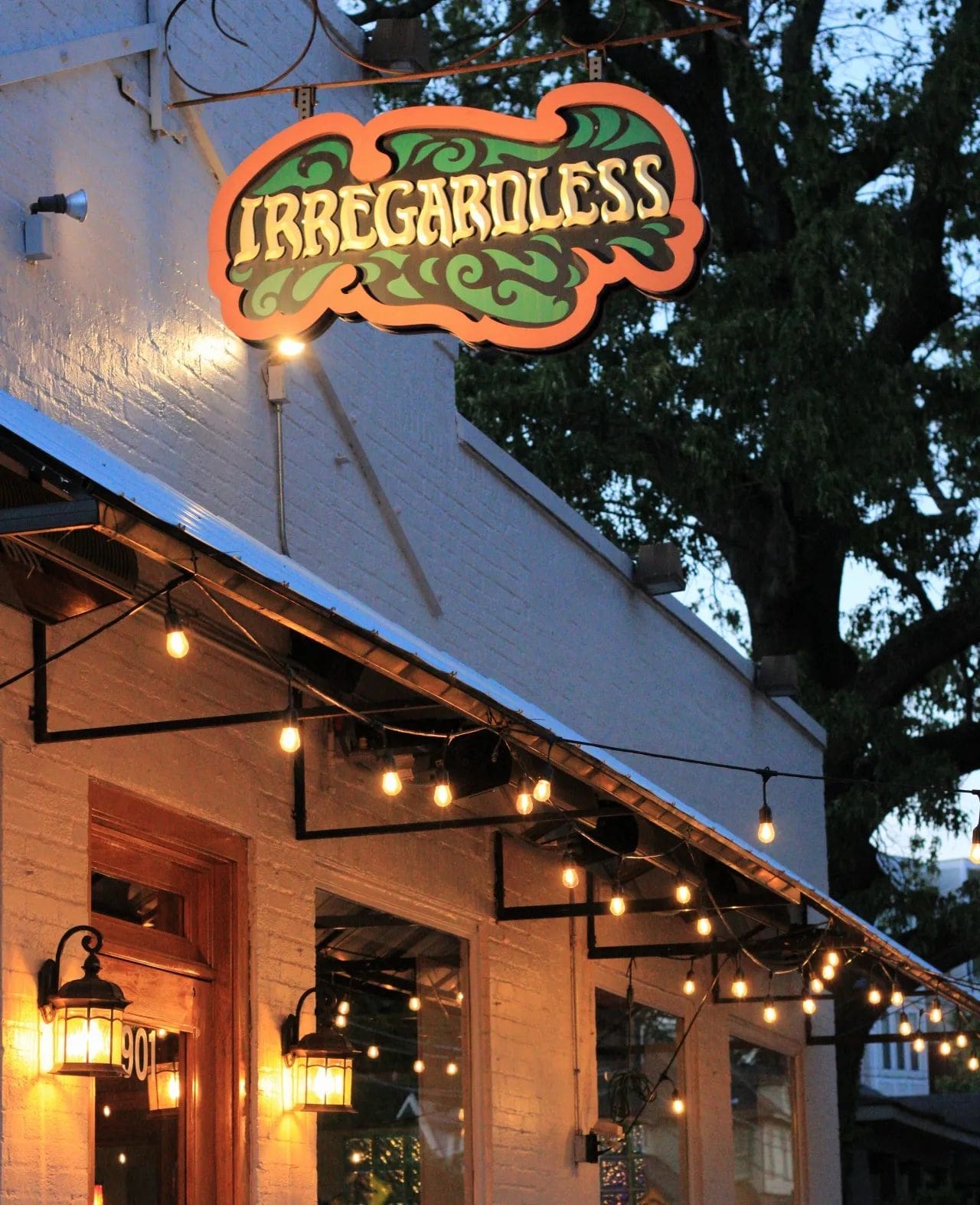 Founded by Arthur Gordon in 1975, Irregardless was Raleigh's first vegetarian restaurant in the history of ever. Since then, the café has had several milestones, such as:
Hosting live music since New Year's Eve 1977
Being the first restaurant in North Carolina to completely ban smoking in 1985
A fire in 1994 that forced the restaurant to close for 11 months, although employees still got paid as long as they committed to volunteering with local charities
Adding solar panels to the roof in 2012
Establishing the Well-Fed Community Garden in 2013
Being named among Open Table's Top 50 Vegetarian Restaurants in the U.S.
Today, Irregardless Café still serves specialty vegan and vegetarian cuisine, but also brings meat eaters to the party. Regardless, or Irregardless, of how you identify — vegan, vegetarian, gluten-free, or meat lover — all are welcome at this eclectic café.
On the menu, you'll find a wide array of globally inspired food, some of which that's been on the menu since the very beginning. Like the Greek-inspired spanakopita, a 1975 fave, made with a mixture of spinach, feta cheese, and sauteed onions folded into phyllo dough, baked, and served with a lemon cream sauce and broccoli. A more recent (yet still popular) menu item is the mac and cheese stuffed sweet potato dish. This vegan meal features a baked sweet potato topped with vegan mac and cheese and served with sauteed corn, tomatoes, spinach, and green onions.
Image from the Irregardless Café Facebook page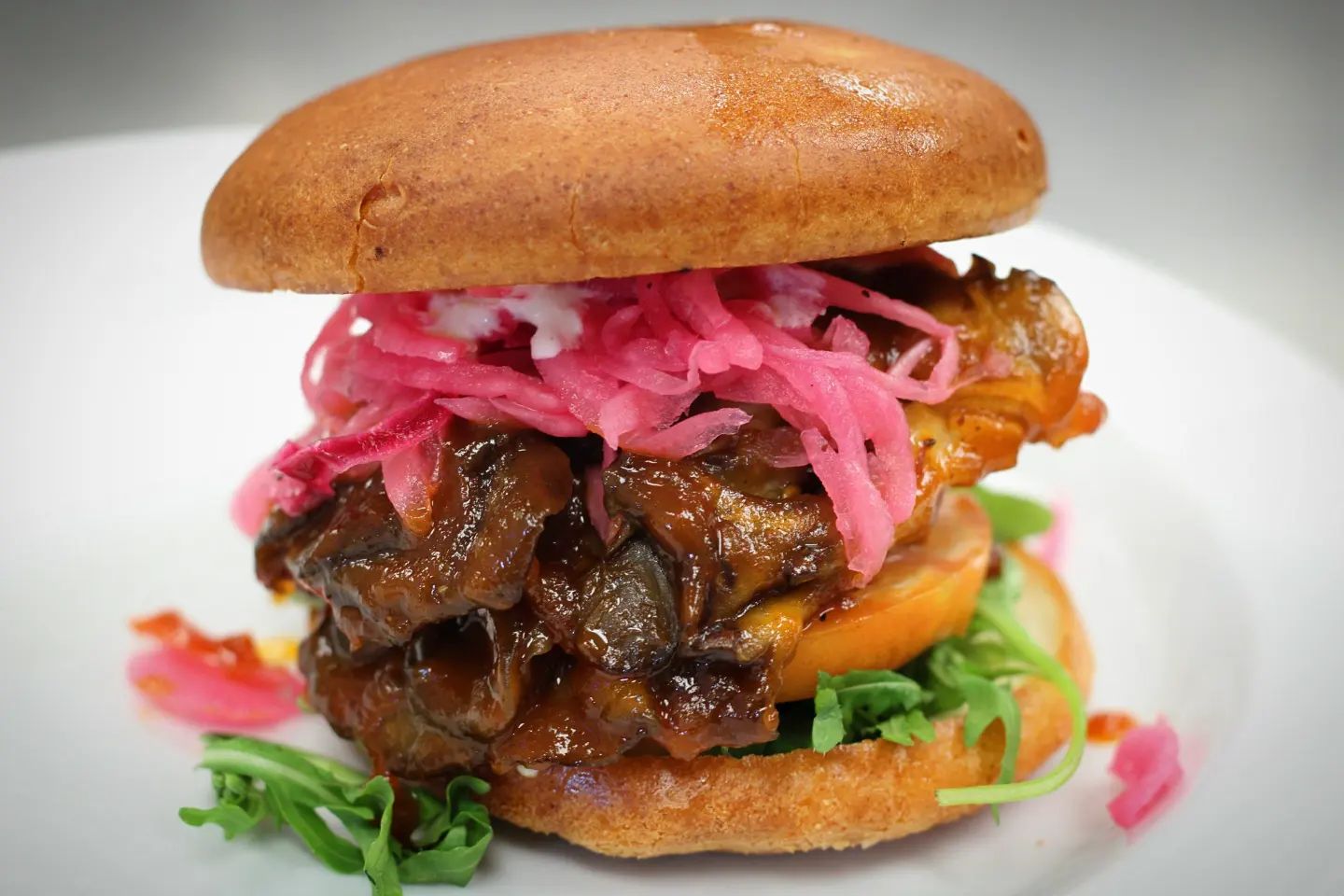 As a professional med traveler, you get to choose your own adventure. And if that adventure includes taste-testing top eateries in the American South, then use this handy guide to help navigate your tastebuds along the way. Wherever your travel adventure takes you, capture it in history, and share photos on social media!
Looking for a second course? Check out our other travel guides by restaurant in the Med Traveler's Foodie Guide series!