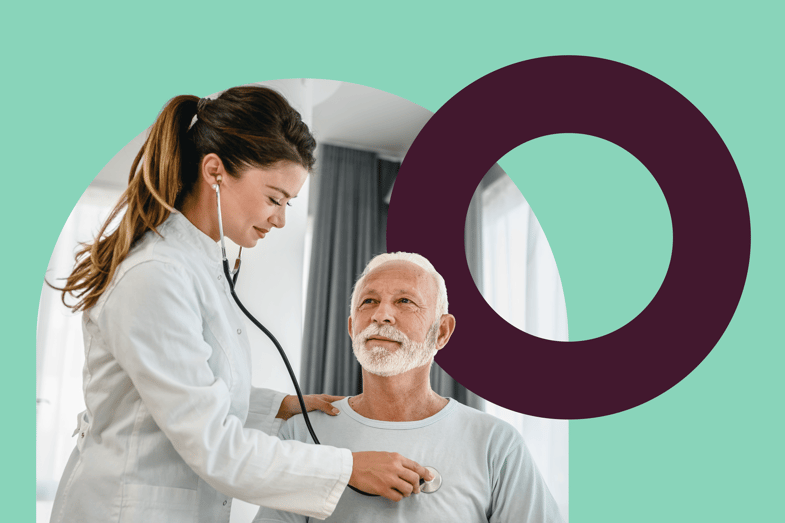 Ever heard of a certified respiratory therapist, aka CRT? What about a registered respiratory therapist (RRT)? Pillars to the healthcare system, these respiratory therapy (RT) professionals provide care and treat patients who suffer from breathing disorders.
But what's the difference between the two? This is everything you need to know about respiratory therapists.
CRT or RRT: Everything You Need to Know About Respiratory Therapists
What is a certified respiratory therapist?
Whether you're interested in changing your specialty to become an RT or you simply want to learn more about the professionals you work with, it can be helpful to know the difference between a certified respiratory therapist and a registered respiratory therapist.
While both types of respiratory therapists work to treat patients with breathing or cardiopulmonary conditions, a CRT typically works alongside physicians and RRTs to provide basic respiratory care. As a CRT, your expertise may include assessing, treating, and taking care of patients ranging from newborn infants with undeveloped lungs to elderly individuals with lung disease.
To become a certified respiratory therapist, you must receive at least an associate degree from a respiratory therapy education program (pro tip: double-check the institution is accredited by the Commission on Accreditation for Respiratory Care, or CoARC). After graduation, you can sign up to take the Therapist Multiple-Choice (TMC) Examination, which measures your knowledge, skills, and abilities as an RT, and upon passing, earn the CRT credential.
What is a registered respiratory therapist?
Registered respiratory therapists perform similar functions as CRTs, but RRTs generally practice more independently and require additional RT training. From developing patient treatment plans to performing diagnostic tests to educating patient families, RRTs play a critical role in healthcare.
Becoming an RRT requires you to pass the TMC and receive your CRT. Then, after some experience as a CRT, you can apply for the Clinical Simulation Exam (CSE) and take the test to earn your registered respiratory therapy credential.
Differences between CRT and RRT
Education
Although both CRTs and RRTs are powerhouse medical professionals, the education requirements between the two slightly vary. Both registered and certified respiratory therapists obtain an associate degree in respiratory therapy from a CoARC-accredited program; however, many RRTs pursue a bachelor's degree or higher to further advance their careers as respiratory therapists. Regardless of the level of education you opt for, all CRTs and RRTs are required to complete clinical internships to gain hands-on skills.
Job responsibilities
When it comes to job duties, the key difference between certified and registered respiratory therapists is that RRTs may have more advanced responsibilities. Oftentimes, a CRT's scope of work primarily revolves around the application of prescribed respiratory care plans. General tasks may include collaborating with physicians and other health team members, monitoring patient responses, administering medications as prescribed, and transporting patients as needed.
On the other hand, RRTs perform the same tasks as RRTs, but they're also involved in more critical cases and take on greater decision-making roles. An RRT's workday may consist of interviewing and examining patients to assess lung capacity, developing respiratory treatment plans, performing diagnostic tests, monitoring patient progress, and educating patients and families on aftercare practices.
Salary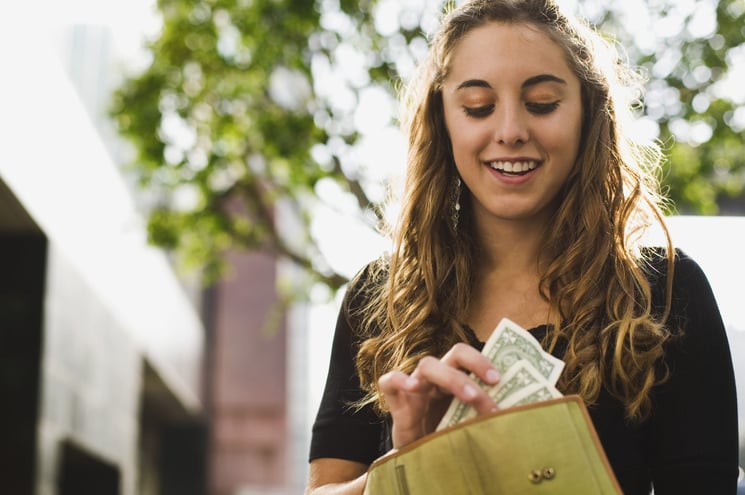 With advanced training, CSE certification, and a greater level of responsibilities, it's common for registered respiratory therapists to receive higher pay than CRTs. According to data from Salary.com, the national average salary for certified respiratory therapists is $70,051, whereas the median pay for RRTs is $75,361.
Wondering how to make even more money as a respiratory therapist? Specializations and additional certifications may do the trick. Just like in many professions, the more specialized knowledge you have, the more valuable you become.
Frequently asked questions
Can I advance from CRT to RRT?
Yes! After gaining experience as a certified respiratory therapist, transitioning to a registered respiratory therapist can be a great career move.
If you want to go from a CRT to an RRT, you must pass the National Board for Respiratory Care's (NBRC) RRT exam, also known as the CSE. This credential is considered the "standard of excellence" in the field of respiratory care, signaling a deeper understanding and enhanced skill set. Becoming a registered respiratory therapist can open doors to supervisory roles, specialized positions, and higher salary opportunities.
What does state licensing look like for respiratory therapists?
State licensing is a crucial factor that not only ensures adherence to standard practices but also increases patient safety. In every state except Alaska, respiratory therapists are required to get licensed where they want to practice. Since state licensing requirements vary, double-check you have what you need with your state.
What are the most common respiratory therapy specializations?
Respiratory therapy is a diverse field with many specializations to choose from. These are the most common:
🫁 Neonatal/pediatric specialist (NPS), focusing on the respiratory care of infants and children
🫁 Adult critical care specialist (ACCS), who primarily works with critically ill adults in settings like intensive care units
🫁 Sleep disorders specialist (SDS) treat patients who suffer from sleep-related breathing problems
🫁 Pulmonary function technologist (PFT) specializes in conducting tests to measure lung function
Each area offers unique challenges and rewards — which you decide on will depend on your interests within respiratory care.
What is the job outlook for respiratory therapy careers?
If you want to enter the field of respiratory therapy, now is the perfect time! According to the Bureau of Labor Statistics, employment of respiratory therapists is projected to grow 13% between 2022 and 2032, much faster than the average for all occupations.
This surge for cardiopulmonary professionals is primarily driven by the aging population and an increased incidence of respiratory conditions such as chronic obstructive pulmonary disease (COPD) and pneumonia. Additionally, with medical advancements leading to higher survival rates for premature infants and patients who've had heart attacks and strokes, demand for RT services is expected to rise.
Can I travel as an RT?
If you want to share your passion for helping others and improving respiratory care nationwide, it sounds like a career as a traveling CRT or RRT is in your future. All you need is the proper licensing and certifications, plus one-year of RT experience.
By taking on temporary assignments in various regions across the U.S., you not only get to explore different parts of the country, but also gain exposure to a myriad of medical practices and patient demographics. These travel experiences can widen your professional understanding and strengthen your clinical skills.
Related: Why You Should Start Traveling as a Respiratory Therapist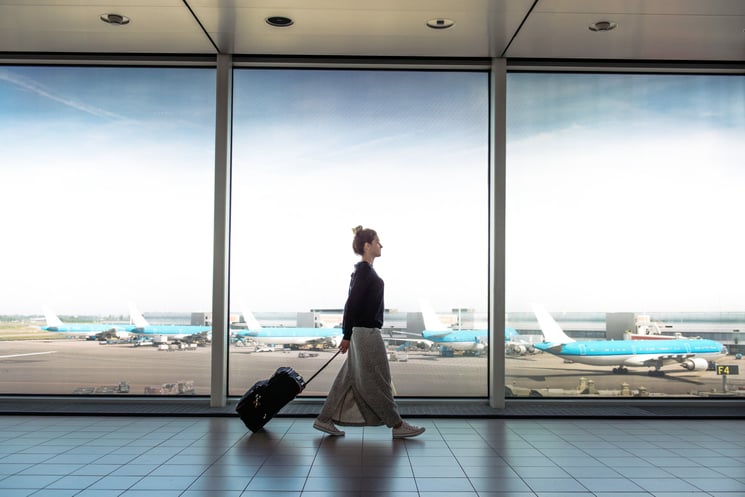 Take your RT travel experience to the next level and travel with Fusion Medical Staffing! Here, you'll work with the same recruiter for each assignment and have the added perk of the clinical team in your pocket to offer advice from someone who's been in your shoes, along with all the other Fusion Medical Staffing benefits. From a dedicated housing department to day one insurance to mental health resources, you'll have more time and energy to do what you do: improve the lives of others.
Certified and registered respiratory therapists ensure every breath counts. As masters in respiratory care, CRTs and RRTs both have important roles in the nation's health system. Their expertise forms an integral part of the medial team, contributing greatly to the overall well-being and recovery of patients.
No matter if you're a current student or current RT professional, get a jump start on your traveling respiratory therapy career and browse Fusion Medical Staffing jobs. That way, you'll have an inside scoop on what to expect when you're ready to begin your adventure.