It can be overwhelming to narrow down where to go for your next allied health or travel nursing job. When you're weighing your options, it can be helpful to consider what others before you have done — or where they've gone.
So, we asked, and you delivered. These are the top travel destinations for healthcare travelers, according to Fusion Medical Staffing allied health and travel nurses like you.
Top Travel Destinations According to Fusion Medical Staffing Travelers
Asheville, NC
Looking for a breathtaking yet cozy travel destination with plenty of things to do on your days off? Asheville, NC has what you want (what you really, really want).
Nestled in the Blue Ridge Mountains, Asheville is the place to be for travel nurses and allied health travelers who want small-town vibes with all the benefits of big-city living. The need for talented healthcare professionals combined with its vibrant fine arts colony, unbeatable craft breweries, and adrenaline-inducing outdoor activities makes Asheville a top destination for healthcare travelers. Here are some suggestions for what to do while you're there:
Immerse yourself in the hyped energy of the bustling downtown area
Plan a couple of day trips to nearby beautiful beaches like Myrtle Beach
Soar hundreds of feet above the forest canopy on a zip line
In addition to the beauty of the city, Asheville also offers exceptional job opportunities for travel nurses and allied health travelers. With a variety of healthcare facilities in the area, you can find roles across different specialties with highly competitive pay packages. However, the cherry on top is the cost of living in Asheville is lower than the national average, making it easier for you to stretch your paycheck and make the most of your time in the Tar Heel State.
Search for North Carolina travel jobs
Hancock, ME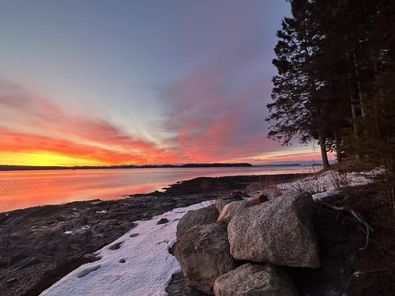 Easy access to national parks. ✔️ Fresh lobster. ✔️ Affordable cost of living. ✔️ A need for travel nurses and allied health professionals. ✔️ Hancock, ME checks all the boxes.
Famous for its rolling hills and pristine lakes, Hancock is a quaint, picturesque charming town that's easy to fall in love with. With endless chances to marvel at and relish in the natural wonders, Hancock is a wonderful place to be for healthcare professionals who are looking for a safe, quiet, and beautiful environment. When you're not working a shift at the medical facility, you can give these activities the old college try:
Camp overnight at the Wild Acadia Camping Resort, which is just a quick drive from Acadia National Park
Make friends with the wildlife at Kisma Preserve
Hop aboard a whale-watching boat tour
Thanks to a growing population and an influx of visitors, Hancock doesn't always have the means to keep up with the demand for nurses and allied health travelers, which is where you come in! And as a rural community, Hancock has an even greater need for healthcare professionals, especially those in home health or experienced in working with elderly patients. With job opportunities in hospitals, clinics, and long-term care facilities in the area, Hancock is a top choice among travel nurses and allied health travelers.
Related: Rural Healthcare Travel Pay Breakdown
Charlottesville, VA
Ever wish you could walk in the shoes of some of the country's most influential men and women? What if there's a way that you could? Simply walk the streets of Charlottesville, VA.
Once home to notable figures like Thomas Jefferson and James Monroe, Charlottesville is dripping in rich history. From its renowned historical sites like Monticello and Thomas Jefferson's home to nearby national parks and the old state capitol, there's something for every kind of history buff. While you're there, Fusion Medical Staffing travelers recommend these things to do:
Float down Virginia's longest river in a batteau boat
Handpick apples from Carter Mountain Orchard
Put your skills to the test fly fishing
The historic sites aren't the only reason to find allied health or travel nursing jobs in Charlottesville. Another reason is the need for travel nurses and allied health professionals. With a thriving healthcare industry and a growing population, the demand for quality care is at an all-time high. So, search for your next allied health or travel nursing assignment near Charlottesville and do what you do best: make a positive impact in the lives of others.
Search for Virginia travel jobs
Boise, ID
There's no better place to connect with Mother Nature than Boise, ID. Absorb the natural beauty of the great outdoors and consider an allied health or travel nurse assignment near The City of Trees.
Surrounded by mountains and lush forests, it's no surprise that Fusion Medical Staffing travelers adore Boise. From rock climbing to white water rafting to a leisurely stroll around a serene lake, there's tons to do under the sun on your day off from the medical facility you're working in. These are just our favorites:
Take in the creative beauty of the northwest's largest outdoor gallery, Freak Alley Gallery
Hit all the main attractions at Julia Davis Park
Hike to the top of Table Rock for an unmatched city view
"Being from Arizona and being on assignment in Idaho, Boise has been an amazing adventure!" Said Fusion Medical Staffing traveler Robyn. "I kayaked for the first time, added a new family member, went tubing, and had a memorable time."
Not only are there countless activities to keep you entertained in your free time, but Boise is also home to several professional opportunities for travel nurses and allied health travelers. With booming healthcare and a wide variety of medical facilities in the vicinity, a job in Boise could be calling your name.
Seattle, WA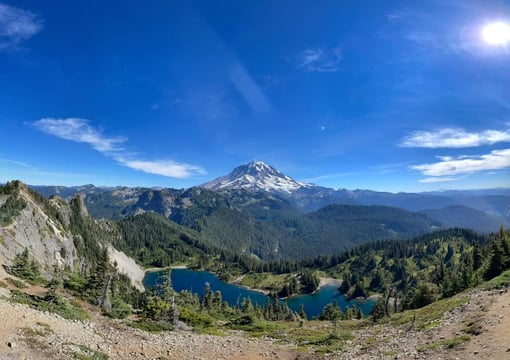 While it's well-known as a great location for pluviophiles and top-notch coffee shops, Seattle is far more than that. This big city makes the list of prime allied health and travel nurse destinations because of its vibrant culture, stunning surroundings, and access to both rural and urban communities.
Seattle, also known as The Emerald City, is complete with an awe-inspiring backdrop of breathtaking mountain views and crystal-clear lakes just asking to be explored by you. And when you want to spend time in temperature-controlled settings, Seattle has plenty of indoor attractions like the Space Needle or Museum of Pop Culture. According to your fellow travelers, these are the best things to do in Seattle:
Like many cities in the U.S., Seattle's healthcare facilities also face a shortage of nurses and allied health workers. As more people move into and visit this populous city and its surrounding areas, the need for trained, compassionate, and experienced healthcare professionals grows. The good news is you can make a difference in the best ways by considering allied health or travel nursing jobs near Seattle.
Search for Washington travel jobs
Scranton, PA
Ever seen the hit TV series, "The Office"? Then you're familiar with Scranton, PA. But did you know that you could work an allied health or travel nursing job in the beloved hometown of Dunder Mifflin Paper Company?
If you've never seen "The Office," don't sweat it — Scranton still has something for you. From outdoor activities that are sure to make your stomach drop to an eye-opening, rich cultural heritage, memories are just waiting to be made.
Not sure how to spend your downtime in Scranton? Here are some ideas:
Explore Everhart Museum, the oldest museum in northeastern Pennsylvania
Picnic at Choke Creek Falls
Take a snapshot of the legendary Scranton sign from "The Office"
"Scranton is beautiful with all the old historical buildings," said Fusion Medical Staffing traveler Alanna. "There are a lot of travelers here and it's been the best experience ever!"
According to U.S. News, Seattle is ranked among the top 30 places to visit in the U.S., which increases the need for travel nurses and allied health travelers. Whether you're a seasoned healthcare traveler looking to join a great healthcare system or just starting out in your travel career, Scranton provides an array of opportunities for you to grow and thrive.
Search for Pennsylvania travel jobs
Not sure where to go for your next allied health or travel nurse assignment? Consider following in the footsteps of your fellow Fusion Medical Staffing travelers and venture to one of the best travel nurse destinations and allied health locations! All you have to do is get in touch with your personal recruiter to find out which city would be the best fit for you.
Next time you find yourself working a healthcare travel job in a destination you love, share it with your Fusion Medical Staffing friends. Connect with us on Instagram or Facebook and share your travel adventures — and don't forget to tag us!