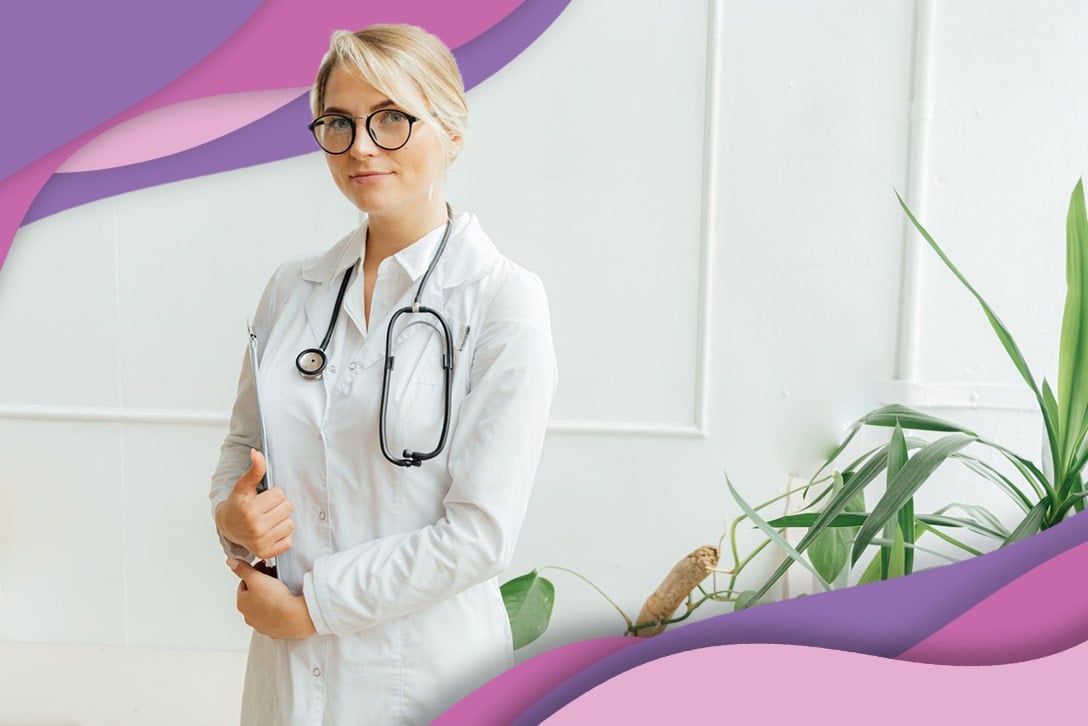 Are you an aspiring travel nurse with a desire to make a difference in the lives of others? Are your burning questions the only thing stopping you from jumping head-first into a travel career? Well, then congratulations! You've come to the right place.
Answers to Travel Nursing FAQs
Travel nursing is a unique career option for registered nurses in all specialties who want to experience a number of U.S. destinations and help others along the way.
Q: How does travel nursing work?
To understand how travel nursing works, you first have to know who travel nurses are, in case you don't already. So, travel nurses are registered nurses (RNs) from a wide variety of specializations who work for medical staffing companies to help bridge a staffing gap in medical facilities across the country. Pretty cool, right?
So, now how does this whole travel nursing thing work, you ask? At Fusion Medical Staffing, the travel process is as easy as one, two, three!
One—submit a travel nursing job application, and don't forget about your Skills Checklist and Drug Consent Form. Once you've made the first move and put your name in the running for the job, an Application's Specialist will review your application to make sure you're qualified with the proper licensing and education. If they like what they see, they'll give you a call to get to know you better before handing you off to a recruiter that they feel you'll work well with.
Two—get paired with a like-minded travel nurse recruiter. Your personal recruiter is your BFF, unofficial therapist, biggest cheerleader, and partner in crime (metaphorically speaking, of course). During that first phone call with your recruiter, they'll ask you a bunch of questions to help them build your Fusion profile, learn more about your job and travel preferences, understand why you want to start traveling, and find what they're looking for in a recruiter. One they know all there is to know about your travel nursing goals and dreams, it's time for them to get you a job offer.
Three—to accept or not to accept, that is the question. Not to brag, but Fusion recruiters are really good at what they do, so expect a job offer in your future. Once that comes, it's up to you to decide if you want to take it or pursue another opportunity. Whatever your decision, be straight-forward with your recruiter. At the end of the day, they're there to support you during your travel nursing journey.
Q: Who can become a travel nurse?
You can become a travel nurse if you hold an active RN license, have completed a diploma program, are a licensed practical nurse (LPN), or hold an Associate's or bachelor's degree in nursing. In short, active nurses can become travel nurses!
Q: What's the salary like as a travel nurse?
The salary as a travel nurse varies wildly by location. But all in all, travel nurses make more than their permanently staffed counterparts. Why? Because of tax-free stipends and company bonuses that help travel nurses pay for temporary housing, continuing education, plus other travel expenses while on assignment.
And that doesn't even count company bonuses or other income. At Fusion, you'll get bonus money for referring a travel friend to the Fusion fam! You can also earn extra cash by becoming a social media influencer for Fusion Med Staffing. Interested in making more cash? Start traveling with Fusion!
Q: Do travel nurses get benefits like health insurance and retirement?
Since travel nurses work for staffing agencies, this depends on the medical staffing company, but usually, yes.
Fusion offers a slew of benefits to our travel nurses because life is less stressful when you're covered. Fusion gives you awesome benefits that give you peace of mind that you're taken care of in the present, and in the future, so you can focus on conquering your travel nursing goals. Wondering what those benefits are? Okay, twist our arm. We'll tell you!
Competitive compensation. Since we're all about job visibility, you'll know your compensation before you even apply for a job.
Per diem. As a travel nurse, you can qualify for a weekly, tax-free per diem to help cover transportation, meals, and other expenses.
Not only do you invest in your future through a 401k retirement fund, but so do we. Fusion matches your 401k contributions.
Short-term disability. You can't control everything, so if something happens that prevents you from working, Fusion offers short-term disability.
Health, dental, and vision insurance. Because your health matters!
Certification reimbursement: Continuing education can be pricey, so that's why Fusion allows you to get your state licenses and certifications on our dime.
Professional liability insurance. Accidents happen. So, if someone is injured on your watch, liability insurance will keep you covered.
Worker's comp insurance. Again, accidents happen. If something happens to you while on an assignment, worker's comp insurance has you covered.
Now, travel nursing benefits differ by staffing company, so do your research before you commit to an agency. Or save yourself the headache and travel with Fusion Med Staffing, where you know you'll be covered.
Q: How does assignment housing work?
Temporary housing is a hot topic in the travel nursing community. Essentially, you have two options when it comes to housing: You can find your own or we can find you a place!
If you decide to find your own lodging, you'll receive a tax-free stipend to help cover the costs. If your housing exceeds the stipend amount, you're required to pay the difference, but if you don't use the full stipend, you can pocket the rest.
The good news is there are tons of housing options for travel nurses! Here are some examples:
Extended-stay hotel
One-bedroom apartment
Travel RV
Airbnb
Furnished rental sites
Explore different options until you find the right temporary living space for you!
Q: Can I travel with my family and/or pets?
Yes! You know what they say—the more, the merrier!
Whether your travel partner is a fellow travel nurse or a professional outside of the medical realm, they're more than welcome to come along on your travel journey. You'll just need to make sure you can find housing that accommodates everyone in your travel party, including those furry friends of yours.
Q: How soon should I start looking for my next assignment?
If most travel nursing assignments last for 13 weeks, then when should you start looking for your next travel job?
To answer this question, you have to think about whether you want to extend your current assignment to stay longer. Extending is a win-win for you as a professional medical traveler and the facility you're helping. Not only are you already credentialed and familiar with the facility protocols and working environment, but you've also completed onboarding and orientation so you can get right to treating patients.
If extending isn't the right move for you, then it's time to move on out and move on up. According to one of Fusion's nursing recruiters, Aubrey Foley, the ideal timeline for finding another job is "about four to six weeks after the start date of your current assignment." This will give your support team plenty of time to research, find, and present you with new travel job options.
Q: Are travel nurses in demand?
Do fish like water? You know it!
Travel nurses are wildly in demand, especially as our country struggles with a national nursing shortage. In fact, a recent study shows the demand for travel nurses has increased 284 percent from this same time last year. Crazy, right?
So, if you're interested in becoming a travel nurse, now is your time to shine!
Q: Do I need a new license for each assignment?
Here's the thing with nursing licensure: It's complicated. You'll need a new license for every state you work in, unless you have what's called the nurse licensure compact (NLC). What's this fancy NLC we speak of?
The NLC is a license that was developed to help registered nurses (RNs), licensed practice nurses (LPNs), and licensed vocational nurses (LVNs) travel to and practice nursing in a bunch of states. Which states vary because not all U.S. states participate in the NLC, although that would make life a whole lot easier for you, travel nurse. Currently, there are 34 states that have enacted NLC legislation, meaning you can work in any of those 34 states under one compact license, as opposed to getting 34 individual state licenses. Ta da!
Q: How do I become a Fusion travel nurse?
Now you're asking the million-dollar questions. Becoming a Fusion travel nurse is simple and well worth it!
Get started by applying for a travel nursing travel job and get ready for a phone call from one of our wonderful Application Specialists. They'll chat with you to get to know you a little more before pairing you with your very own Fusion recruiter.
Your recruiter will be your go-to person for all things travel. Need a listening ear? Call your recruiter. Have a problem while on an assignment? Call your recruiter. Tried a super delicious new restaurant? Call your recruiter. At Fusion, your recruiter stays with you for every assignment on your journey.
There are a million reasons to become a travel nurse. But all you need is one. Whether you're in it for the experience, the travel, the money, or something else, travel nursing is a rewarding and unique career. Now that you know all there is to know about travel nursing, apply today, and embark on the greatest adventure of your life.